Nestled in the Pike National Forest within the Platte Canyon, the small towns of Bailey, Grand and Pine offer their visitors plenty of hiking, fishing, camping, and outdoor recreation. They're accessed from Highway 285 and feature a few notable hotels and lodging to choose from.
With their proximity to Kenosha Pass and Guanella Pass, there is ample opportunity for high alpine exploration. Bailey only sits around 45 minutes from Denver too, allowing for an easy spur-of-the-moment trip. Make your home base for your outdoor adventures with the best hotels in Bailey, Pine, and Grant.
This section contains referral links. If you click through and take action, we may receive a commission, at no additional cost to you. 
Here are our choices for the top hotels in Bailey, Pine and Grant, CO, in no particular order:
Bailey Lodge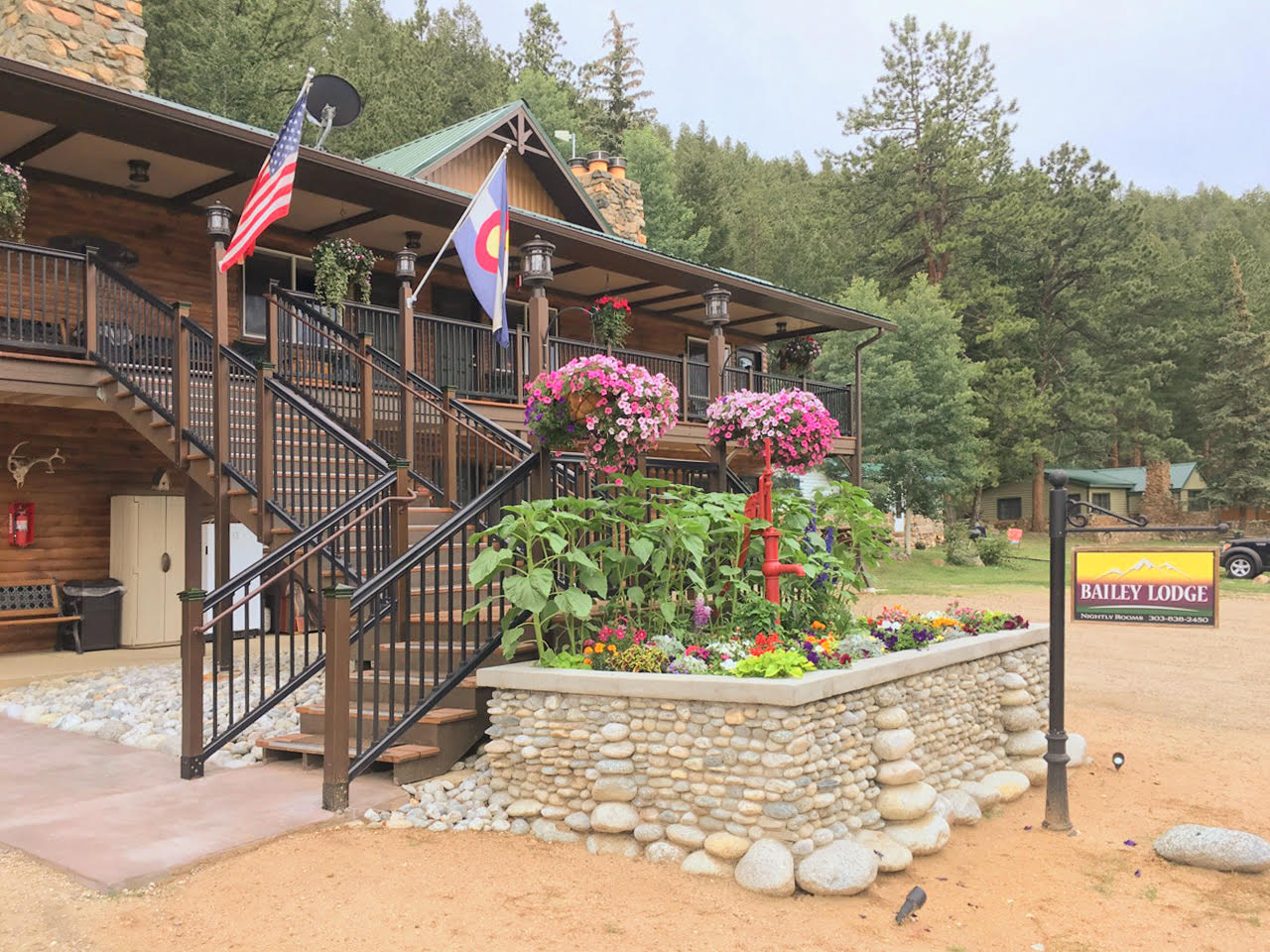 The newly remodeled and updated Bailey Lodge is the perfect mountain retreat in the heart of Bailey. Guests and their families will have access to on-site amenities such as a seasonal pool, a stocked fishing pond, and an outdoor shelter area with picnic tables and a gas grill. Plus, guests will enjoy its location within minutes of area restaurants, nearby trailheads, and prime fishing spots.
Amenities:
Renovated rooms and bathrooms
On-site seasonal pool
Stocked fishing pond
Outdoor picnic area
Pet-friendly rooms
Free on-site parking
Free Wi-Fi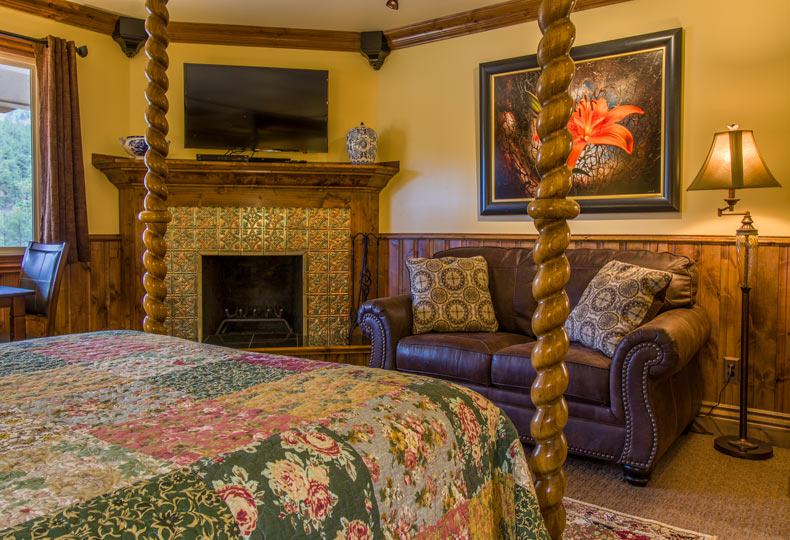 Choose from 10 lodging units, including three basic rooms, four basic-plus rooms, and three premium suites. Each unit comes with essential modern amenities including a refrigerator, microwave, TV, and coffee, plus a working fireplace for those colder evenings. Most units feature a full kitchenette for extended stays, plus plenty of room for the entire family.
57920 US Hwy 285, Bailey, CO 80421 | 303-838-2450
Check prices, availability or book Bailey Lodge
Glen Isle Resort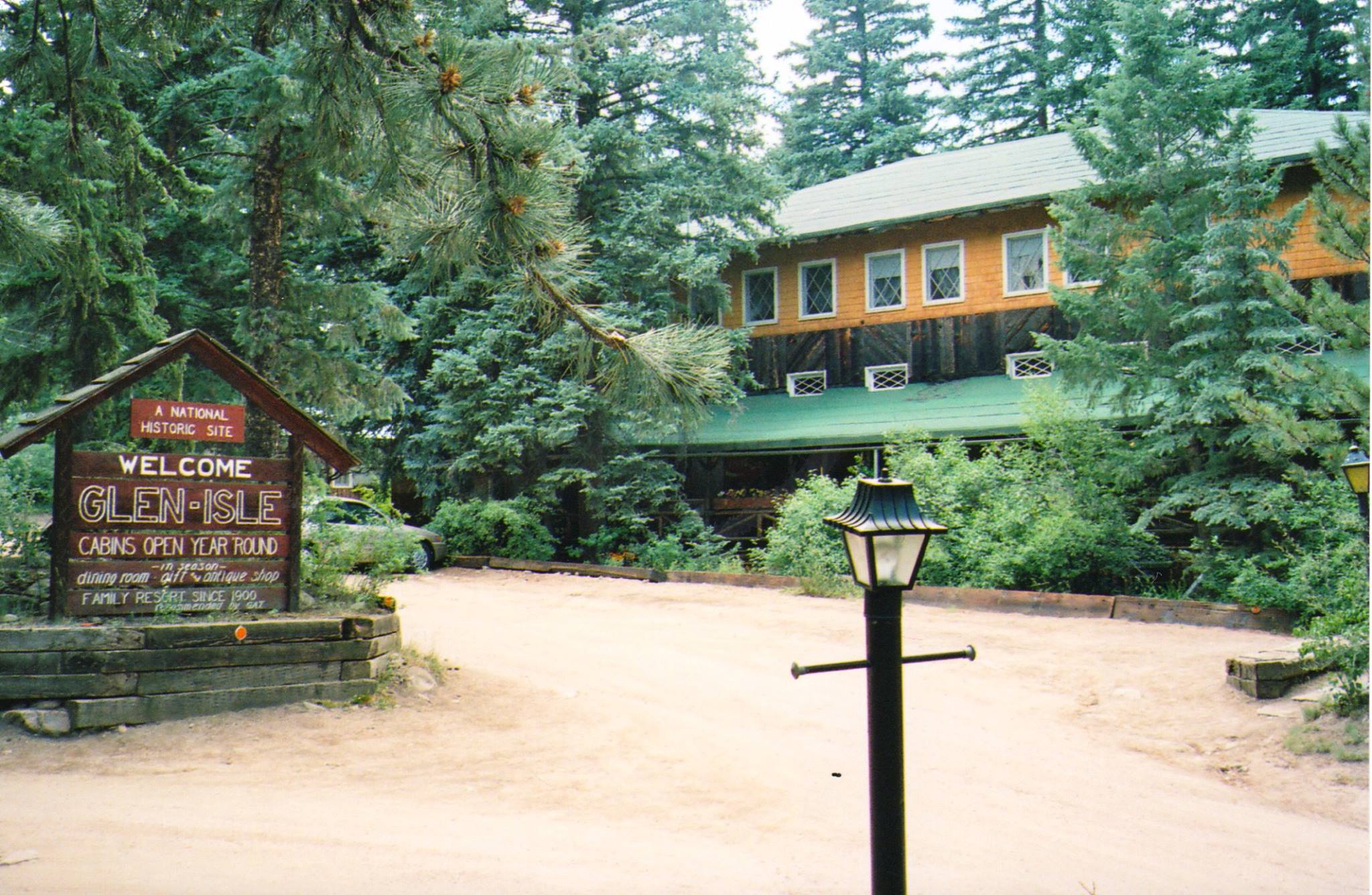 The historic Glen Isle Resort has been providing lodging to travelers since 1901 with its cozy cabins and historic lodge. Built for the wealthy residents of Denver who were traveling by way of train from the big city, the Glen Isle Resort was a beacon of luxury and wealth tucked away in the mountains.
The restored resort and lodge offer 14 unique and historical cabins, plus an event center. Guests enjoy access to the lodge where they will find a recreation room and playground.
Amenities:
Historic hotel
Recreation room
Outdoor patios
Parking
Pet-friendly
Free Wi-Fi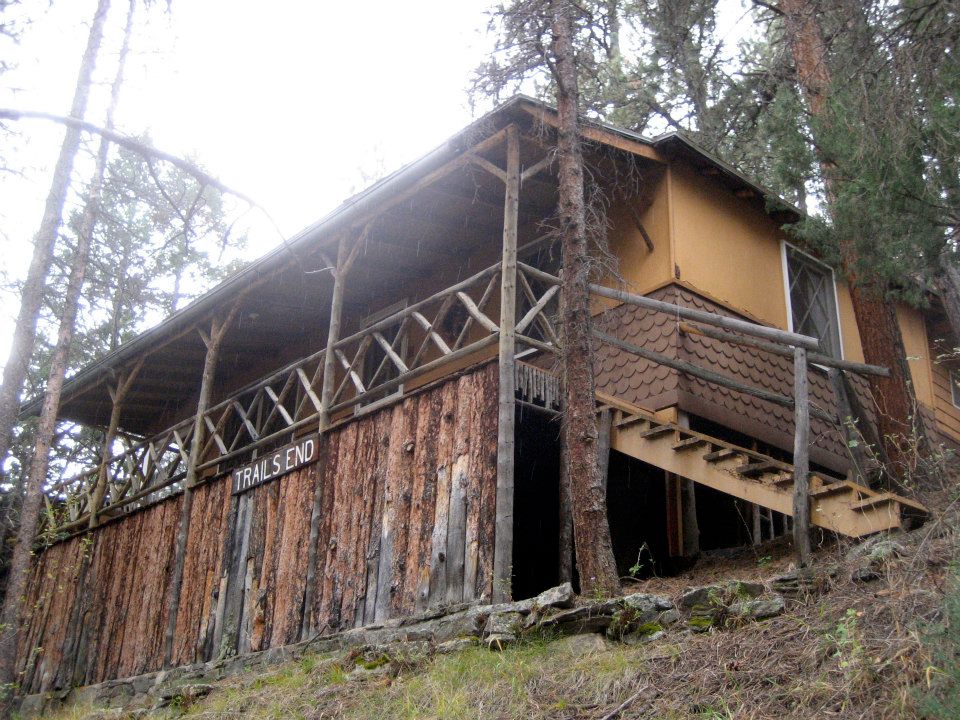 Guests can choose from 14 mountain modern cabins that range in size, sleeping up to two people to as many as 10. Cabins feature a fireplace, desk and seating area, dining area, private bathrooms, refrigerator, microwave, and some with a full kitchen and outdoor patio. The original lodge also houses eight rentable rooms, with communal bathrooms.
573 Old Stagecoach Rd, Bailey, CO 80421 | 303-816-0790
Check prices, availability or book Glen Isle Resort
Anchorage Farms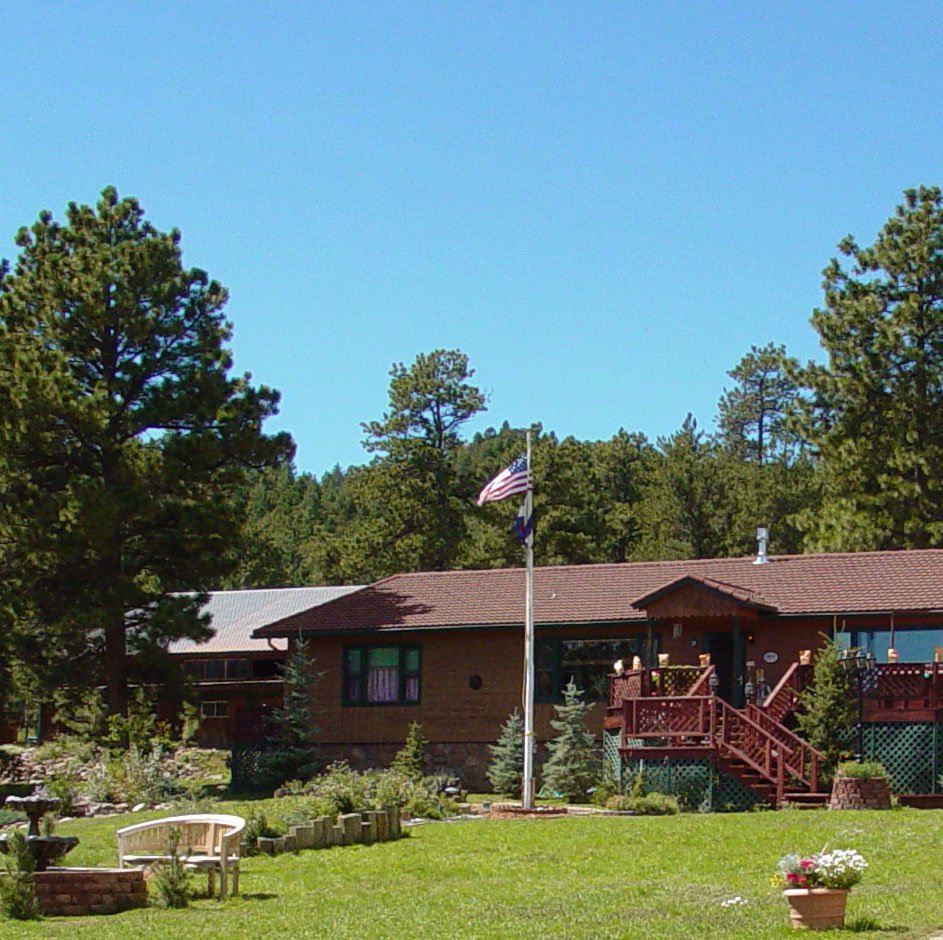 Located in the nearby town of Pine, Anchorage Farms is a bed and breakfast and a working horse ranch. Within its 12-acre property, guests can explore trails, ponds, and waterfalls, enjoy breakfast in the garden, soak in the outdoor hot tub, and curl up by the fireplace in the great room.
The farm itself is home to about two dozen horses where they give riding lessons and train horses. Guests are welcome to view riding lessons, take part in the horse chores, and take a riding lesson themselves.
Amenities:
Scenic property
Free breakfast
Great room with fireplace
Garden area
Dining and kitchen area
Spacious suites
Free parking
Free Wi-Fi
Guests can choose from three guest rooms, the Bird Suite, Suite of the Horse Dreamer, and the Coyote Room. The Bird Suite is a three-bedroom suite with a sitting room, a separate bedroom, and a private full bath.
The "Horse Suite" offers a unique feature of an all-season sunroom that provides 180-degree views of horses, trees, birds, and gardens. The Coyote room comes with unique details such as adobe walls, a Kiva fireplace, and a whirlpool tub out front.
12889 S Parker Ave #9607, Pine, CO 80470 | 303-838-5430
Check prices, availability or book Anchorage Farms
Kenosha Lodge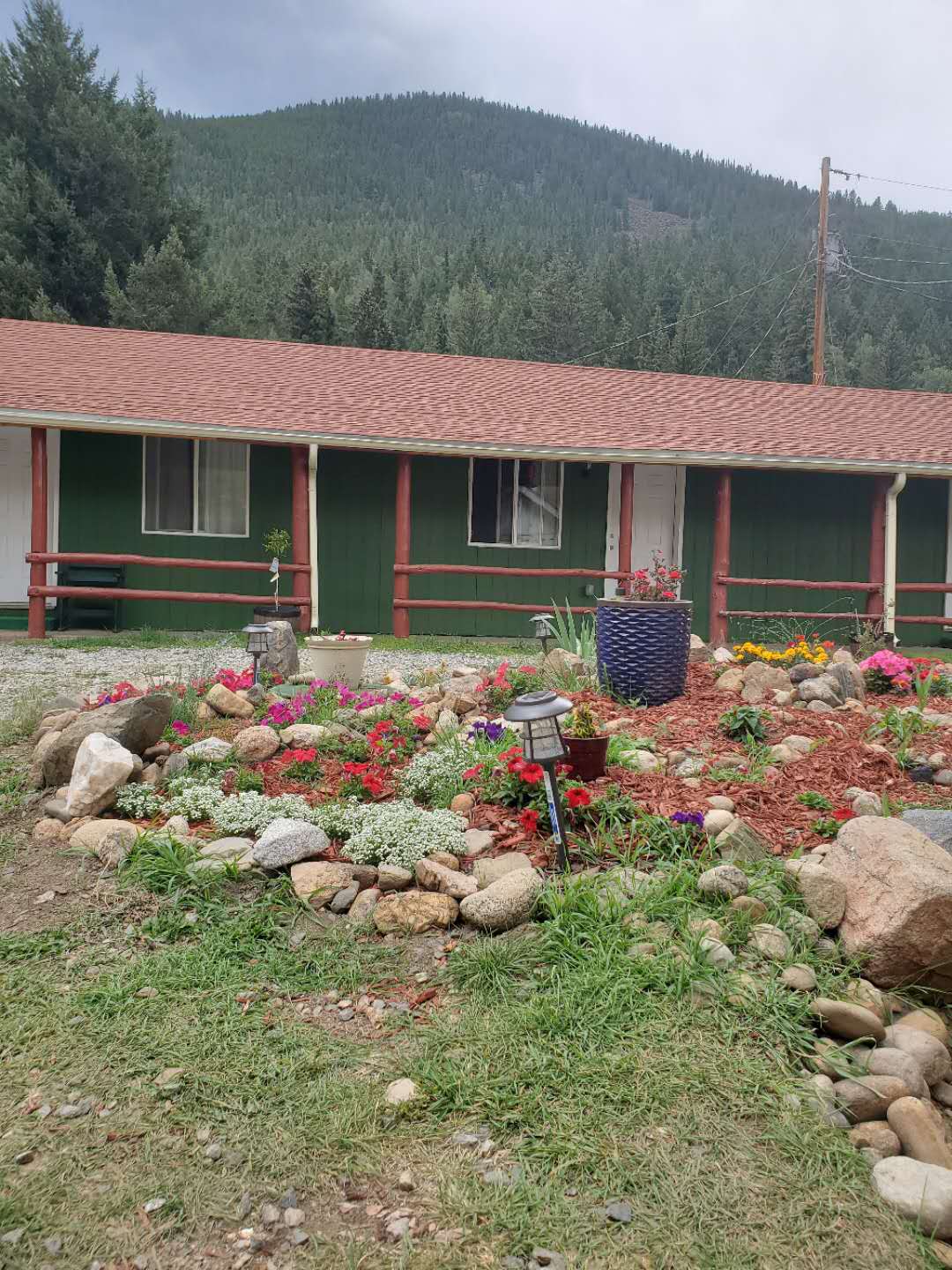 Technically found in the nearby town of Grant, the Kenosha Lodge is your basic roadside motel with the convenience of a liquor store attached – for all your essentials! The lodge rests along the North Fork of the South Platt River, on your way to Guanella Pass. Guests will enjoy river views with firepits, BBQ grills, and picnic seating areas out back.
Amenities:
Riverfront property
Affordable rates
Free parking
Pet-friendly
Free Wi-Fi
Accommodations include five guestrooms with private bathrooms. Amenities include a microwave, refrigerator, free toiletries, and a T.V. Rooms are spacious with dining and kitchen areas.
49578 US Hwy 285, Grant, CO 80448 | 720-899-0823
Check prices, availability or book Kenosha Lodge
The perfect home base awaits you for all your outdoor adventures with these hotels in Bailey, Grant, and Pine.