Bailey is a small Highway 285 town located about 45 minutes southwest of Denver. There are a few restaurants and shops on the Main Street that winds through town and crosses the highway.
The main part of town resides at the bottom of a steep winding section of the highway through Platte Canyon at an elevation of 7,739 feet. The easternmost Park County community had a population of 9,931 in 2020.
History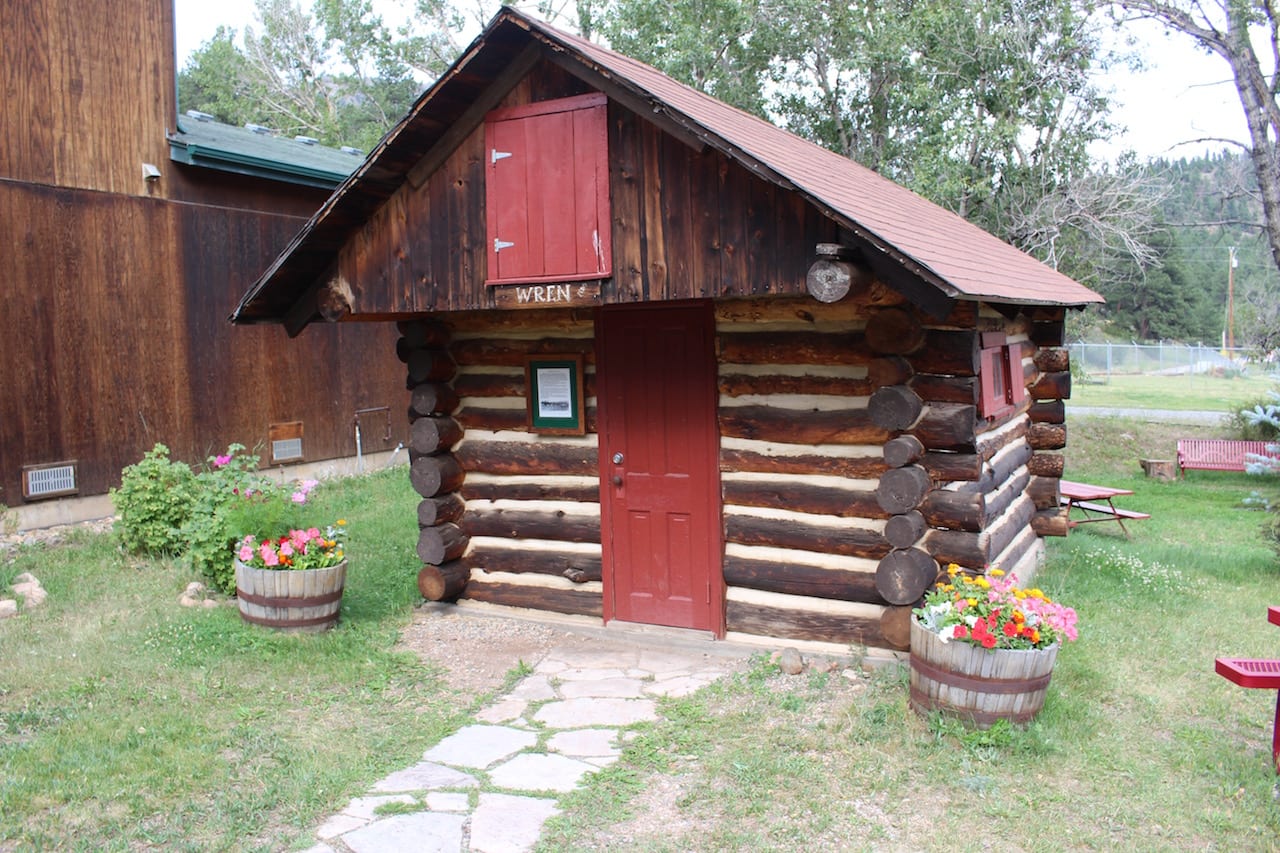 In 1864 William Bailey settled in the area, building a ranch, a stagecoach, and later a hotel. The railroad reached the town in 1878, the same year Bailey established its post office.
Many miners and laborers used this rail line for transportation through the corridor, and Bailey was the perfect place to stop along the way. The most notable lodging built was the Glen Isle Lodge, which spanned 160 acres and is now on the National Register of Historic Places. The success of the lodge encouraged other residents to start small businesses such as a general store and a theater.
Bailey continued to slowly expand and establish roots in the coming years, although it was never officially incorporated as a town. Today, it has a lively community of dedicated residents that love living outside of the bustle of metro Denver.
Main Attractions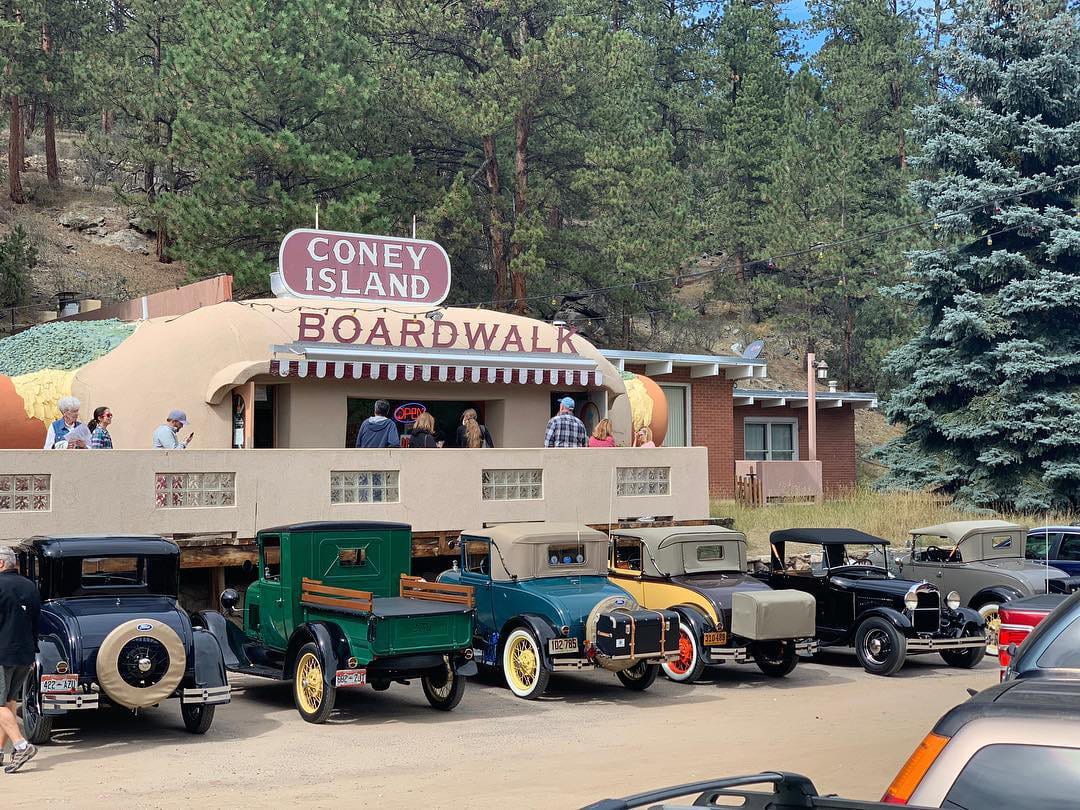 Coney Island Boardwalk – Shaped like a giant hot dog, this cafe makes a fun stop while cruising on Highway 285. It was moved from Aspen Park in 2006. They'll gladly hook up your four-legged friend with a bite to eat too!
Treehouse Adventure Park – A treetop village reminiscent of Swiss Family Robinson, this adventure park has multiple ziplines and high-rope obstacles to keep the whole family entertained. The courses are self-guided, rain or shine, and take about 2-3 hours to complete.
Recreation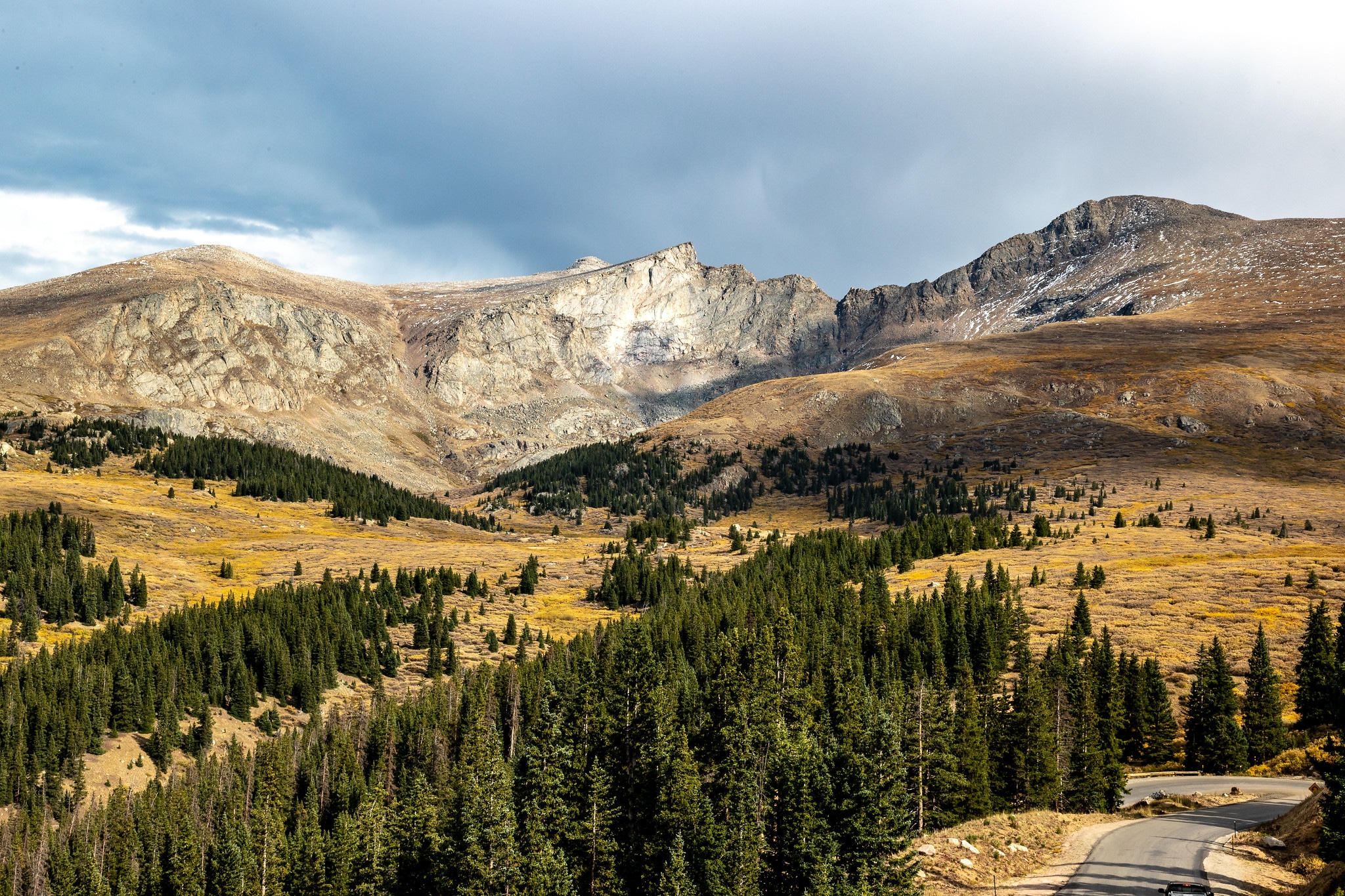 Camping –
Fishing –
Hiking –
Accommodations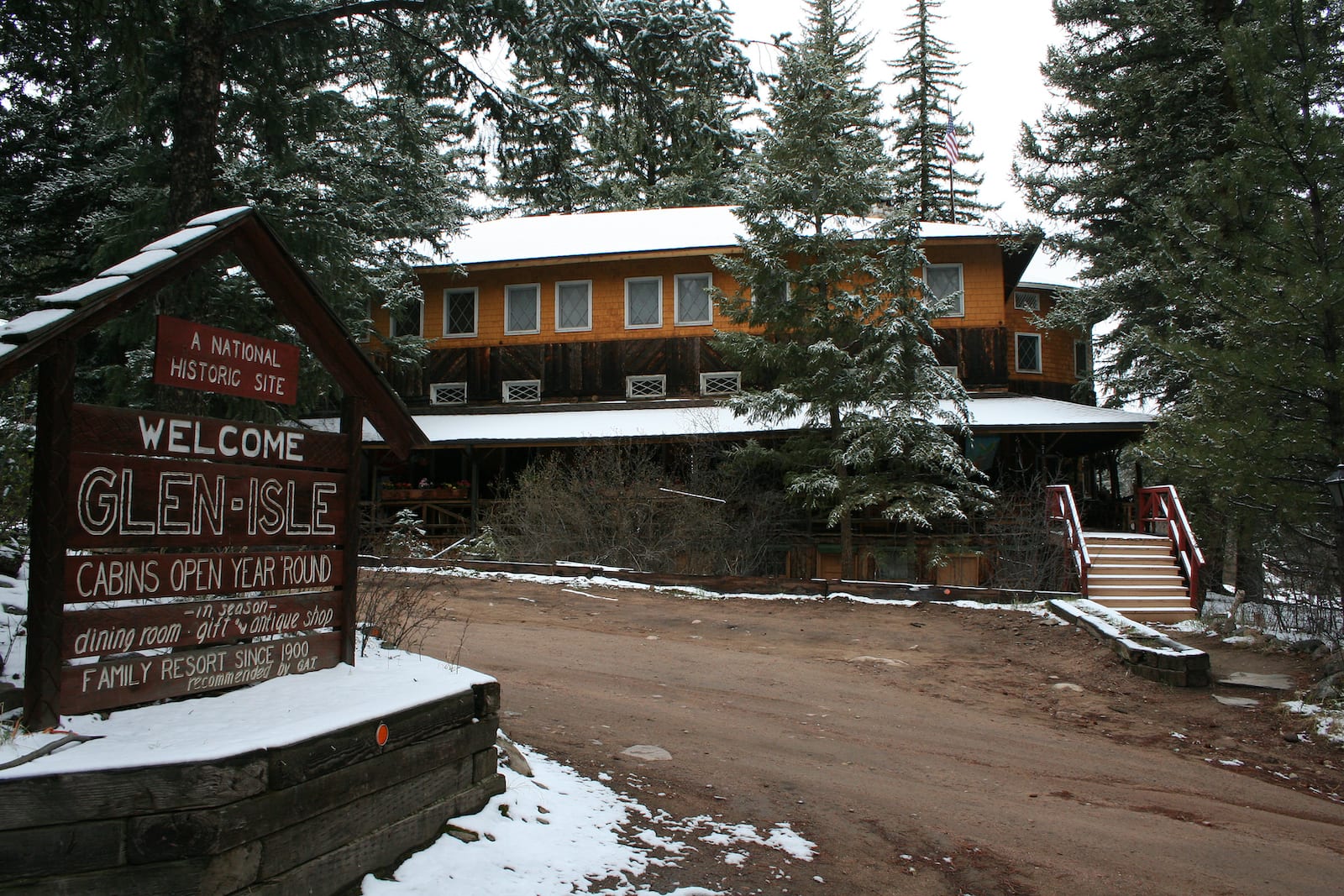 This section contains referral links. If you click through and take action, we may receive a commission, at no additional cost to you. 
Bailey Lodge – This rustic lodge was recently remodeled and is ready to treat guests to a mountain getaway. There is a fire pit, fishing pond, and outdoor pool for guests to reconnect to nature during their stay.
Glen Isle Resort – An iconic accommodation that has been serving Bailey since 1901, this resort offers 14 unique private cabins as well as 8 rooms for rent. The hotel is pet friendly and has plenty of outdoor spaces to enjoy. There is also camping permitted on-site.
Two Bridges Lodge – Located right downtown within walking distance of food and shops. Two Bridges Lodge covers 40 acres of land along the South Platte River and offers many types of accommodation. Choose from a private cabin, hostel dorms, or tent camping sites.
Read about the best hotels in Bailey, Pine and Grant.
Dining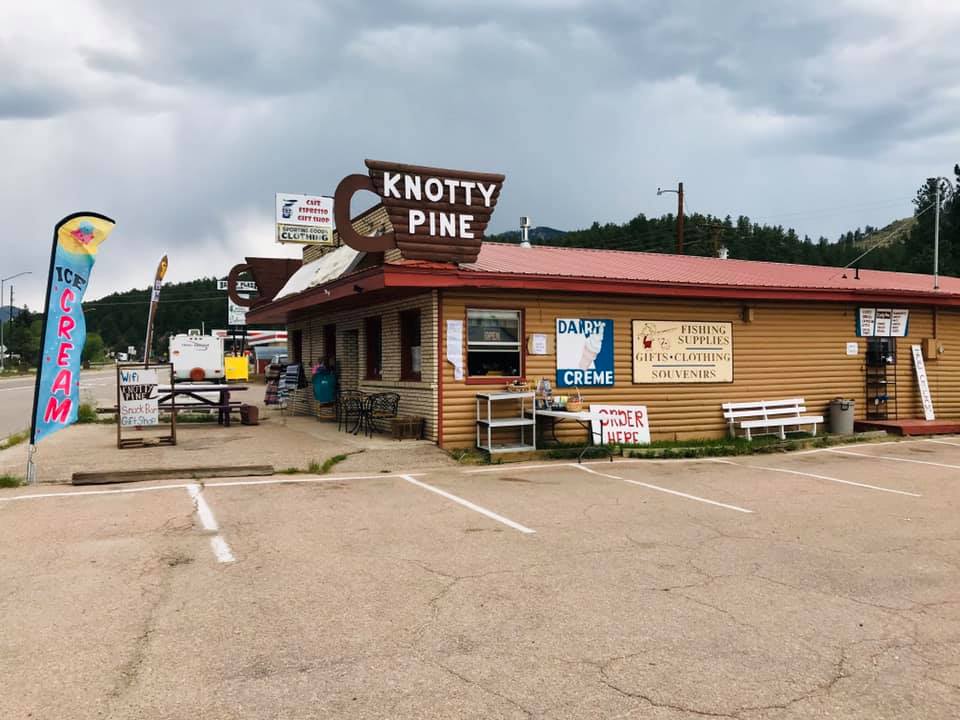 Cutthroat Cafe – Serving up freshly made comfort food, this little cafe is a great place to pick up breakfast, lunch, or dinner.
Rustic Station Restaurant – Burritos, burgers, fried appetizers, and plenty of beers make this cozy restaurant a hit among locals and visitors alike.
Knotty Pine – A unique combination of a gift shop and cafe, Knotty Pine has been a town staple for a long time. Pick up some locally made crafts, fresh coffee, and homemade ice cream all in one spot.
Special Events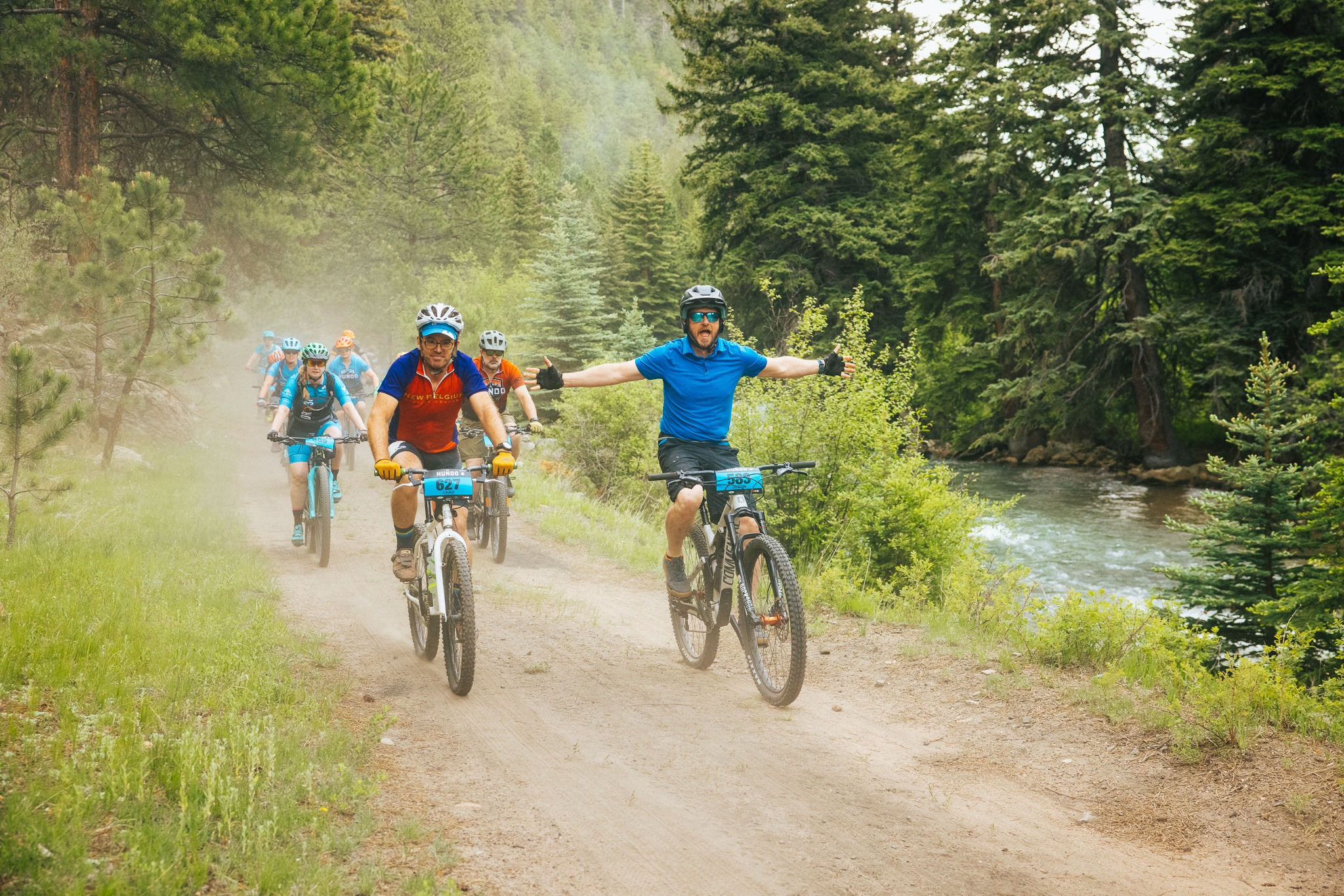 Jun – Bailey Day – Annual Old West-themed summer street festival with live music, local vendors, and family activities.
Jun – The HUNDO – Annual June race featuring 45 miles of single-track in a 100-mile race. It starts in downtown Bailey. The race benefits two youth bike initiatives.
Activities near Bailey
Federal Lands:
Dining:
Public Parks:
Scenic Drives:
State Parks:
Towns:
Latest in Bailey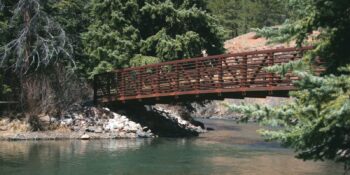 The town of Bailey isn't too far from Denver, but it might as well be on…
View more Bailey articles