If you've driven on Highway 285 through the town of Bailey, you may have noticed a giant hot dog on the side of the road. That's the iconic Coney Island Boardwalk, a notorious hot dog stand.
The ambiance and nostalgia are apparent the moment you drive up. You're here to have a good time! The 1950s style diner is shaped like a hot dog with toppings. There is limited indoor seating, however a spacious wooden patio surrounded nature, along with riverside picnic tables. Roar Creek and Highway 285 flow beside the establishment.
Iconic Hot Dog Stand on Highway 285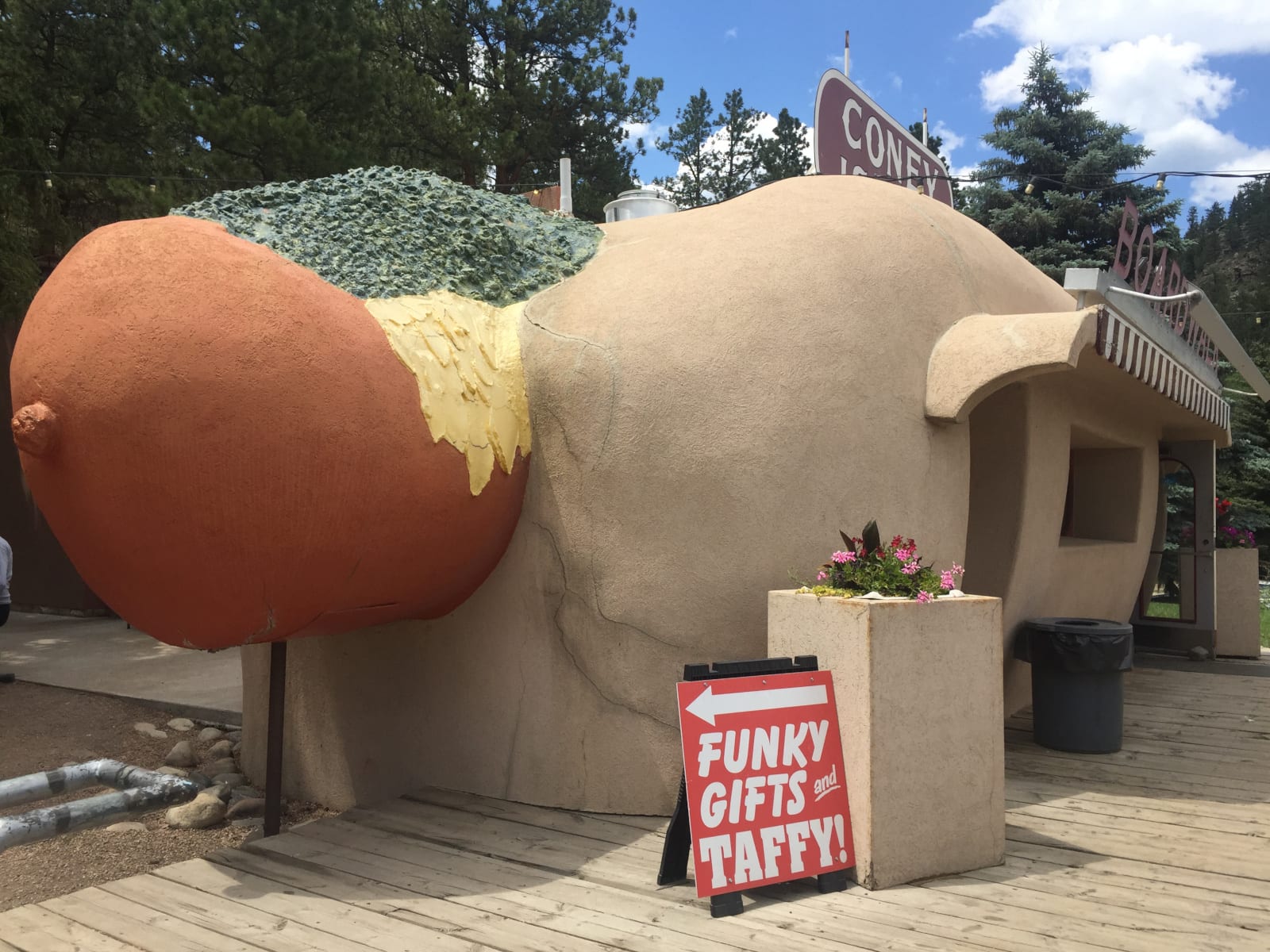 Coney Island Boardwalk has a long history in Colorado, originating on West Colfax Avenue in 1966. It was then called The Boardwalk at Coney Island. The hot dog is 42 feet long and the bun 35 feet. Together they weigh 18 tons. The original owner Marcus Shannon had intended to start a chain of them and even patented the design. However, the restaurant closed a few years later in 1969.
In 1970 with a new owner, the hot dog moved to Aspen Park, which is right by Conifer on Highway 285. In 1999 it was sold again, for $150,000. The new owner renovated it with a top notch water purification system, secondary kitchen and improved interior kitchen.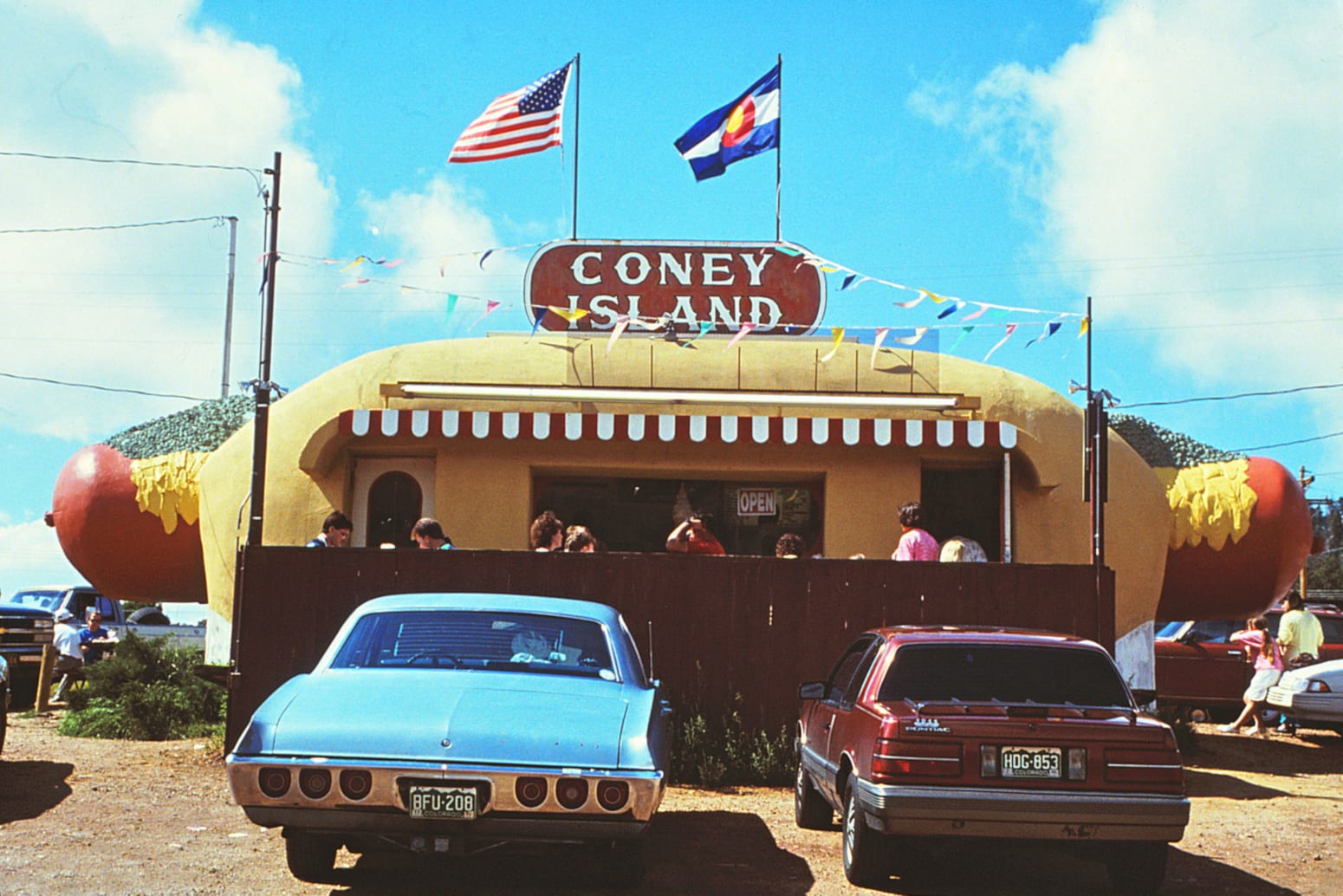 In 2006 to make way for a bank, it was moved 17 miles southwest to its present location in Bailey. On its last day of operation in Aspen Grove though, "the waiting line extended literally for miles". Another ownership era began in 2016 with the new owner again renovating it and pumping new life into one of Colorado's favorite roadside attractions.
The menu showcases a variety of hot dogs and topping combinations. They also serve bratwursts, made from pork and elk, and even a vegetarian carrot dog. Gluten free buns are on available. In addition to dogs, they have delicious hand-cut fries that you can smother in homemade chili. And what comfort food is complete without ice cream? They have that too!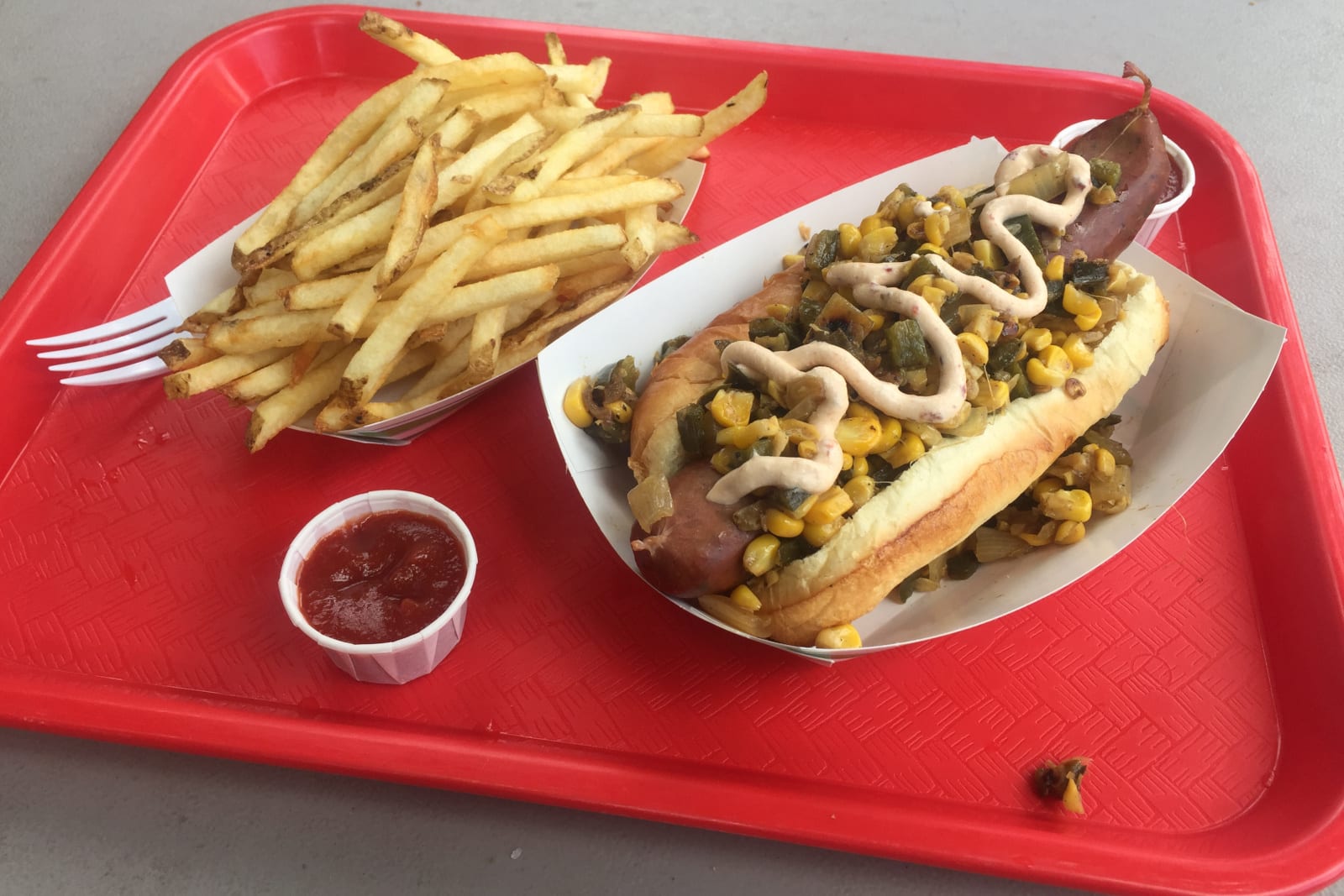 As much of the produce as possible is sourced from Colorado farms. The menu changes seasonally depending on availability. Most of the meats are natural and local from Continental Sausage-Charcutnuvo. Condiments from Merfs Condiments. Soda from Rocky Mountain Soda. All from Denver. And ketchup is from Lakewood's Elevation Ketchup.
You can find a 1/6 replica of the iconic hot dog stand in Tiny Town, located in Morrison just off Highway 285.
If you reside or will be passing through Denver, be sure to stop by two other iconic hot dog joints. For an original taste, try Steve's Snappin' Dogs, which serves New Jersey hot dogs with a snap. For more exotic flavors, head to Biker Jim's Gourmet Dogs, where you can find everything from reindeer to pheasant sausages on the menu.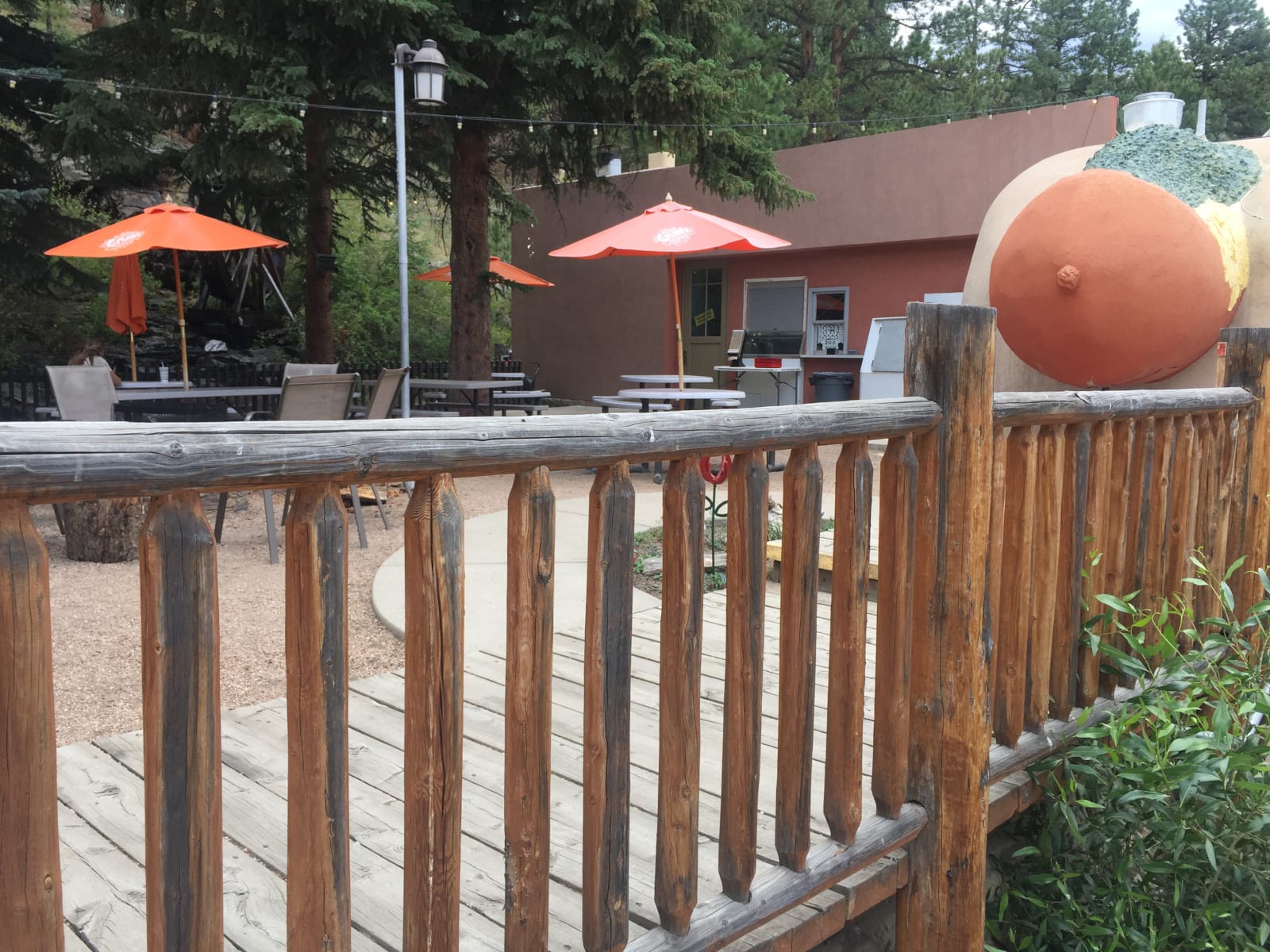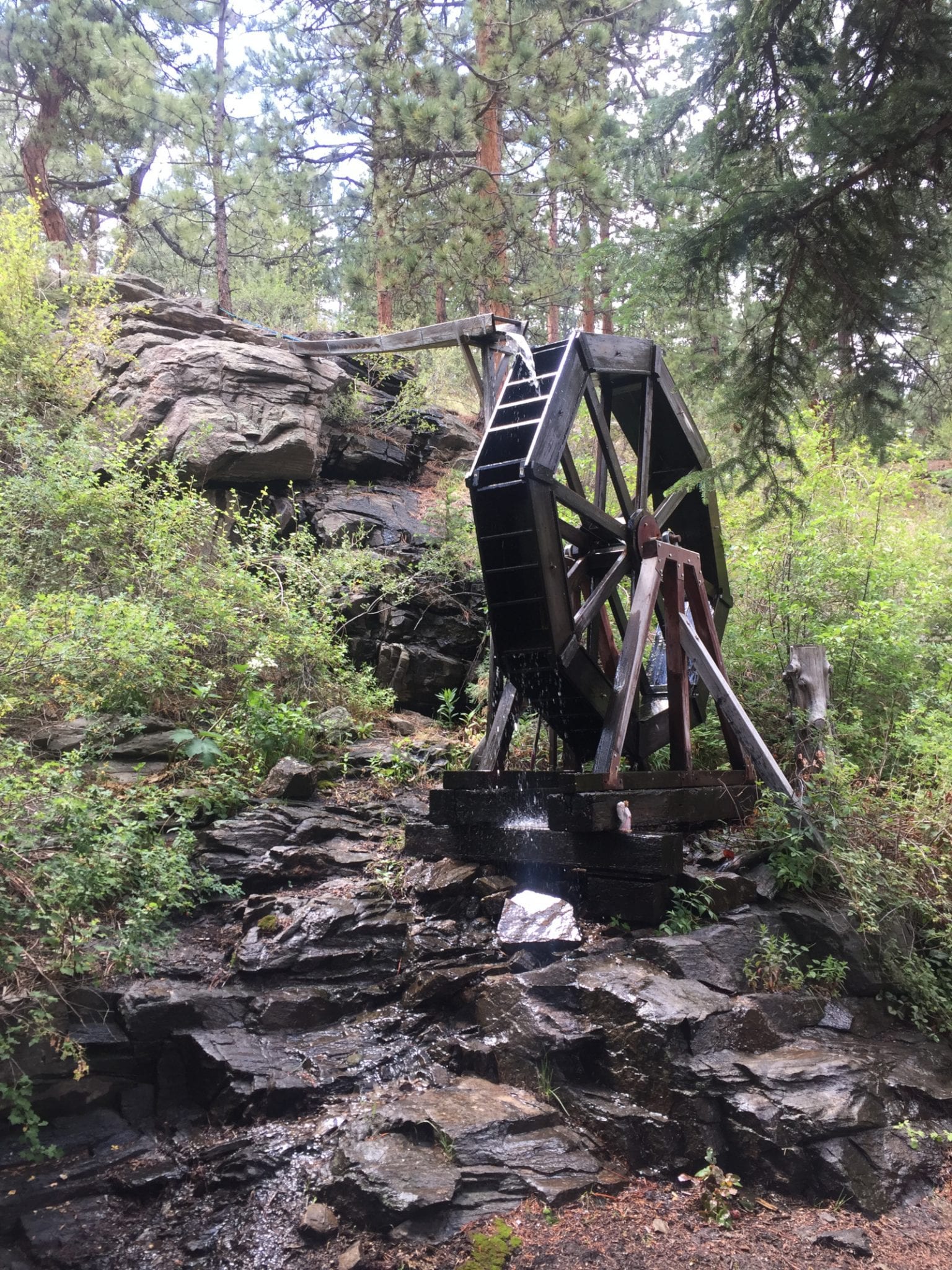 Details
Address: 10 Old Stagecoach Rd, Bailey, CO 80421
Phone: 303-838-9999
Fare: Hot Dogs and Bratwursts
Website: facebook.com/ConeyBailey