Established in 2012, Elevation Ketchup was inspired by a generations old family recipe. It's locally made in Denver, Colorado, and features simple, organic, non-GMO ingredients.
The delicious handcrafted ketchup has no high fructose corn syrup, and is both vegan and gluten free. The recipe dates back to 1893 and is it a hit with today's audience thanks to its all natural ingredients. It's got more tomatoes and more spices than the competition.
Do you know where your ketchup comes from? We know where ours does!
Handcrafted Organic Ketchup founded in Denver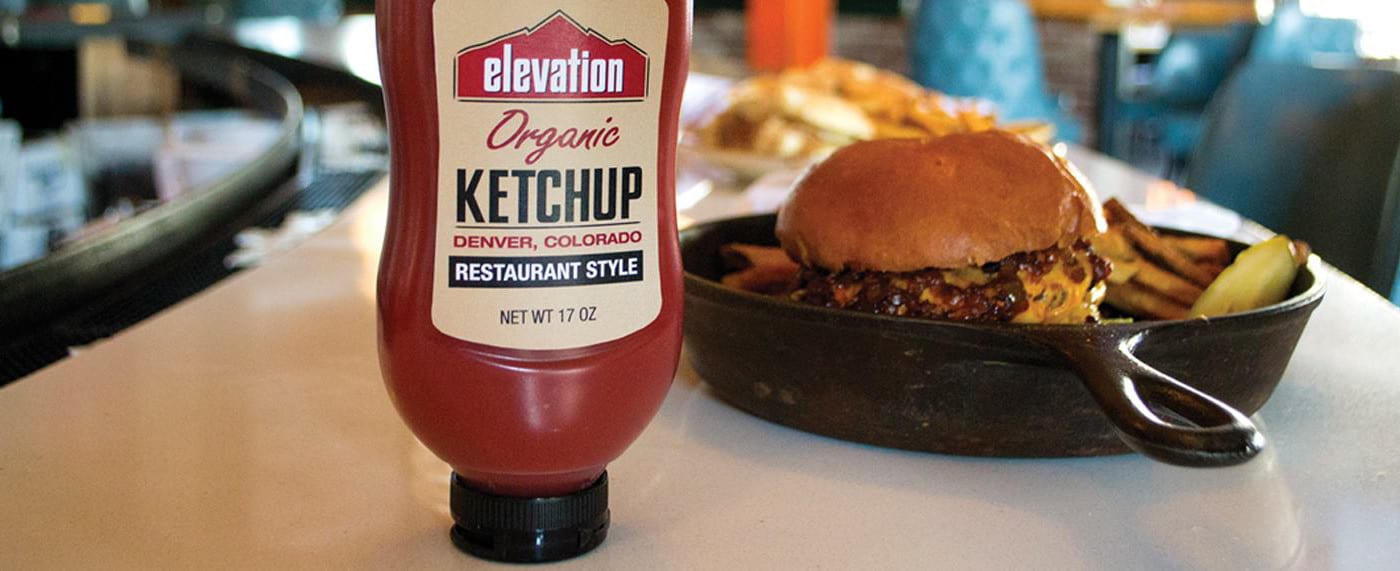 Aaron Wagner, a local Denver resident, founded Elevation Ketchup. In 2012 he created his first batch of his great-great-grandmother's ketchup recipes from around 1893. His friends devoured it! He soon began making batches in a commercial kitchen in west Denver. It has been a regional hit since.
Everyone will find a flavor they love. They continue to expand their lineup, currently, offering five kinds. All of their flavors are variations of the original recipe from 1893.
Restaurant Style is a simpler blend to the Original Recipe. Vindaloo lies on the opposite side of the spectrum. It's an Indian curry blend that's "not-so-hot". Sriracha Ketchup is a collaboration with another Mile High condiment brand, Merfs Condiments.
There are five flavors available:
Details
Address: Lakewood, CO 80214, USA
Phone: 303-931-5253
Founded: 2012 in Denver
Website: elevationgourmet.com