With hundreds of accolades from around the country, Biker Jim's Gourmet Dogs is can't miss restaurant for fans of sausages, bratwursts and strange meats. Their flagship store is located in the Ballpark District of Downtown Denver on Larimer Street.
In addition to their Larimer Street location, you can find Biker Jim's at Coors Field on Level 3 behind home plate, as well as food carts throughout Denver. The mobile carts rarely come out in the winter if the temperatures drop below freezing.
Regular food cart locations include:
16th Street Mall at Arapahoe and 16th by the Clock Tower – Weekdays 10:30am-3pm
Auraria Campus on the Tivoli Commons – Weekdays
Buckley Air Force Base near the Base Exchange – Weekdays 10:30am-3pm
You can find their original cart on the 16th Street Mall. In addition to the above three, they have two others that roam the Denver Metro Area and can be rented out for catering.
Hot Dogs, Sausages and Bratwursts in Denver, CO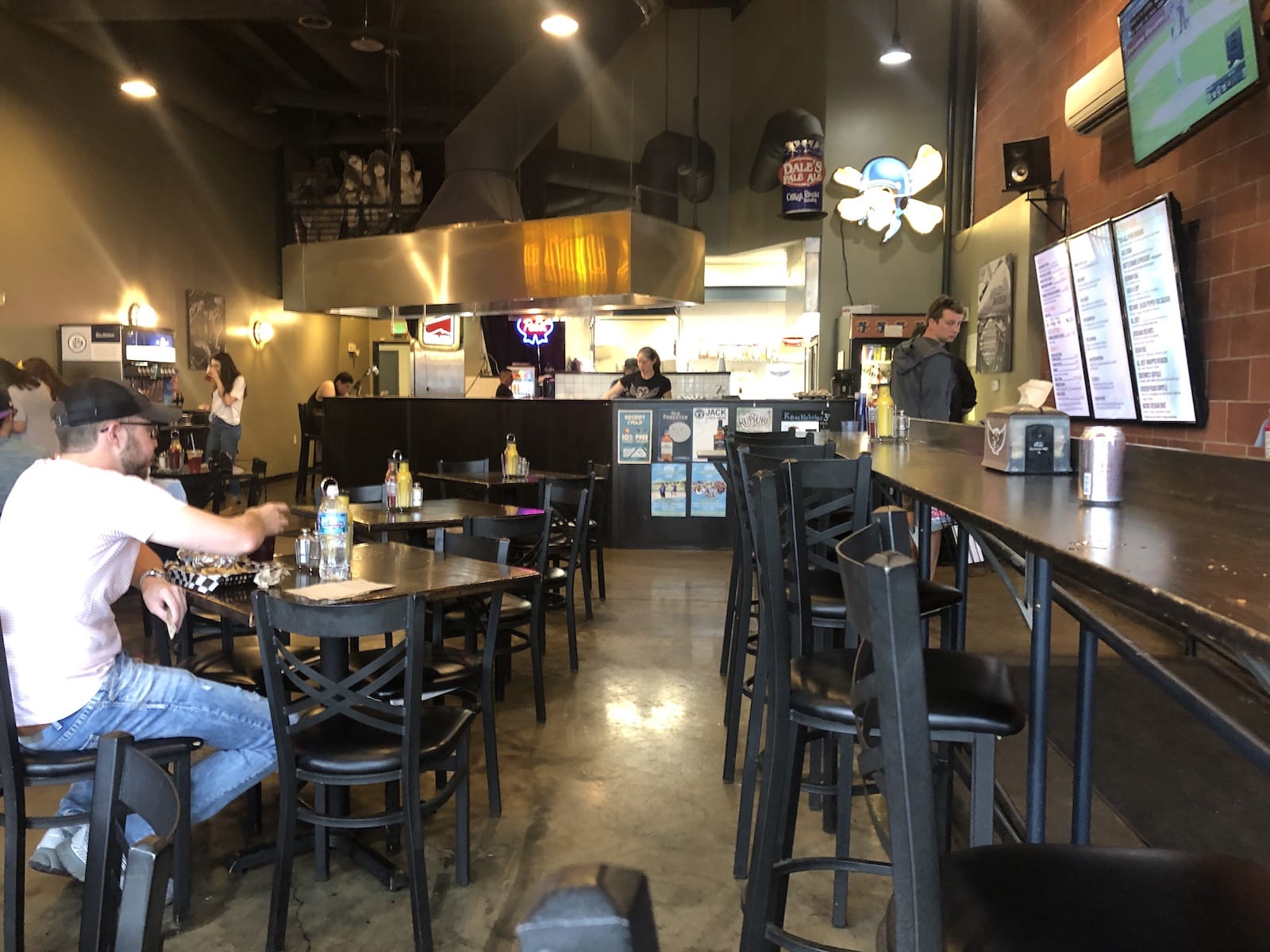 Biker Jim's got its start in 2005 with a sidewalk food cart in Downtown Denver. One cart soon turned into two, and two into three. In 2011 after receiving award after award for his unique, gourmet dogs, Jim Pittenger, aka Biker Jim, opened his flagship brick-and-mortar store on Larimer Street in the Ballpark neighborhood.
Back in the day, Biker Jim was one helluva repo man, liberating thousands of cars from unsuspecting wieners. But once he figured out that pimping sausages was far preferable to confiscating wheels, he fired up his gas grill and started slinging his nationally renowned dogs to a posse of meatheads.
An American fare menu showcases more than a dozen gourmet sausages, made with a wide array of meats. Based on availability, they include (but not limited to):
Antelope
Beef
Bison
Chicken
Duck
Elk
Pheasant
Pork
Rabbit
Rattlesnake
Reindeer
Veal
Vegan
Wild Boar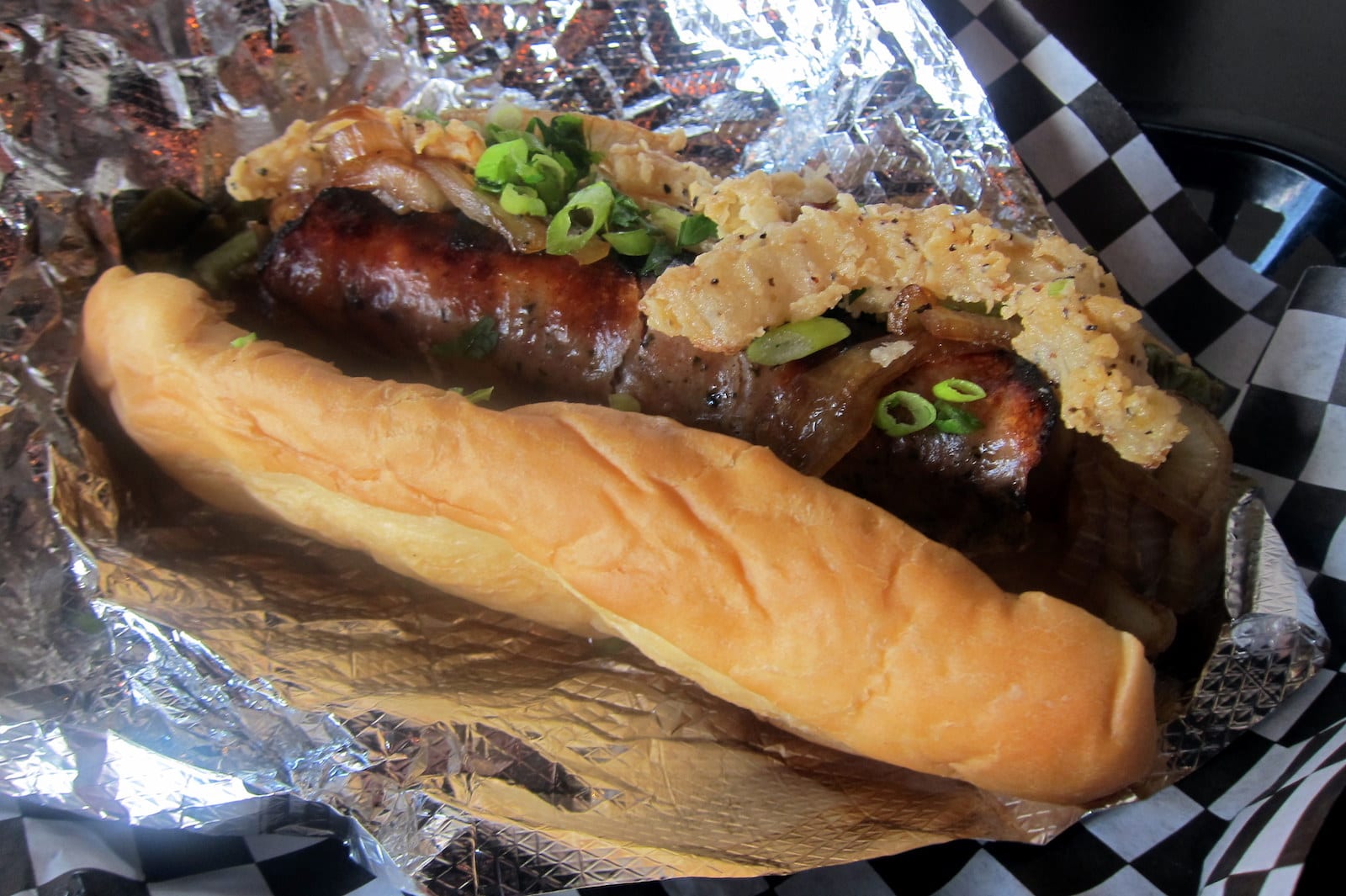 In addition to their meat variety and award-winning vegan dog, they have a wild combination of toppings, available self-serve at the condiment bar. They care about where they source the ingredients, striving for all-natural meats, raised without hormones and antibiotics, as well as organic vegetables. Even the ketchup is local Elevation brand. The rolls are locally baked fresh.
It's also not only their meats that are exotic, but even the toppings. The caramelized onions are soaked in Coca-Cola. Try the Malaysian curry jam, harissa-roasted cactus or wasabi aioli for a kick.
This all amounts to the best tasting product for you, the customer. It's been ranked as not only one of the best hot dog restaurants nationally, but top restaurants in the country. Stop by the flagship store or one of their food carts next time you get a chance for a uniquely Colorado dining experience!
Located on East Colfax in Denver, Steve's Snappin' Dogs is another iconic hot dog shop in town. They showcase more classical dogs made of beef and pork, with a tasty "snap" to them.
Details
Address: 2148 Larimer St, Denver, CO 80205
Phone: 720-746-9355
Fare: Sausages, Hot Dogs, Bratwursts, American
Website: bikerjimsdogs.com
Latest in Biker Jim's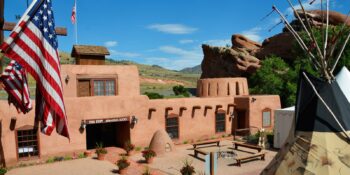 Known for fresh, flavorful fare, Colorado has its heaping share of famous restaurants to choose from.…