Steve's Snappin' Dogs is an iconic hot dog shop on East Colfax Avenue in Denver. If you've ever driven by its colorful retro facade, you know it houses something special.
They feature awarding-winning Thumann's hot dogs from New Jersey, as well as other comfort food classics like the Smashburger, Gobbler, Philly Cheese Steak and their Signature Deep Fried Chimi Dog, which was featured on Travel Channels Food Paradise episode "Sights & Bites".
The gourmet hot dogs showcase a delicious tasting blend of pork and beef with No Fillers, No MSG, Lower in Sodium & Certified Gluten Free in a natural casing that:
Snaps every time you bite it.
Hot Dog Restaurant on East Colfax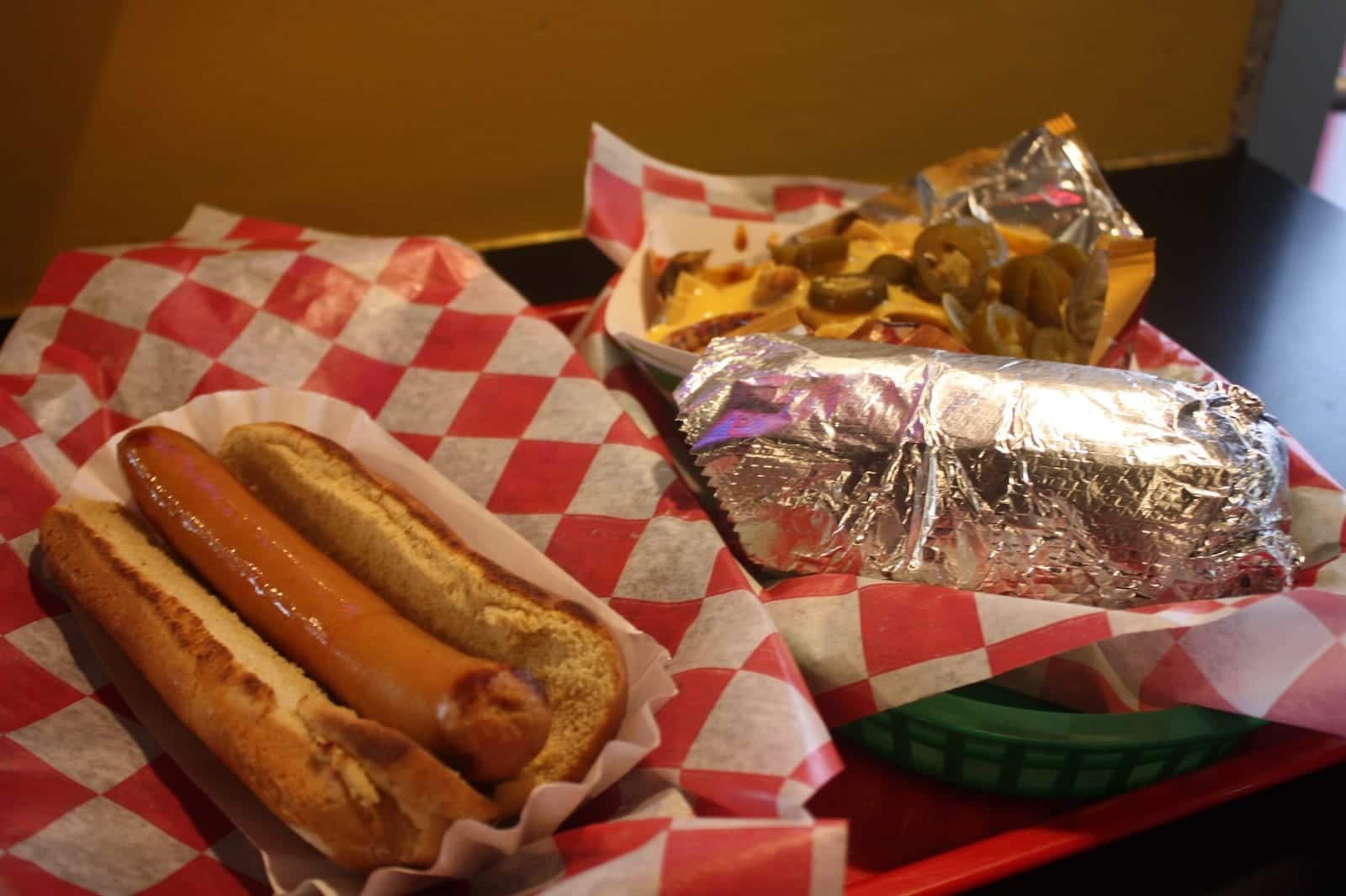 Steve and Linda Ballas were in the food business for years before venturing into hot dogs in 2004.  They sold their downtown Corporate Deli & Grill and started a food truck at Farmers Markets and special events.
With the motto: "We used to do Deli, now we do Dogs!" printed on the side of their truck they hit it big with taste, consistency and service. They still use hot dogs supplied from Thumann's of New Jersey.
The pork/beef blend hot dogs are nearly 1/4 pound, without fillers, no MSG, lower in sodium and are gluten free. They match perfectly with their locally, daily made Gourmet buns supplied by the Aspen Baking Company.
In 2006 they opened their flagship store on the corner of Monroe Street and East Colfax Avenue. Shortly after the awards starting rolling in. It began with a Westword victory for "Best New Store on Colfax". As the years passed they continued winning awards for their tasty hot dogs and their original smashburger.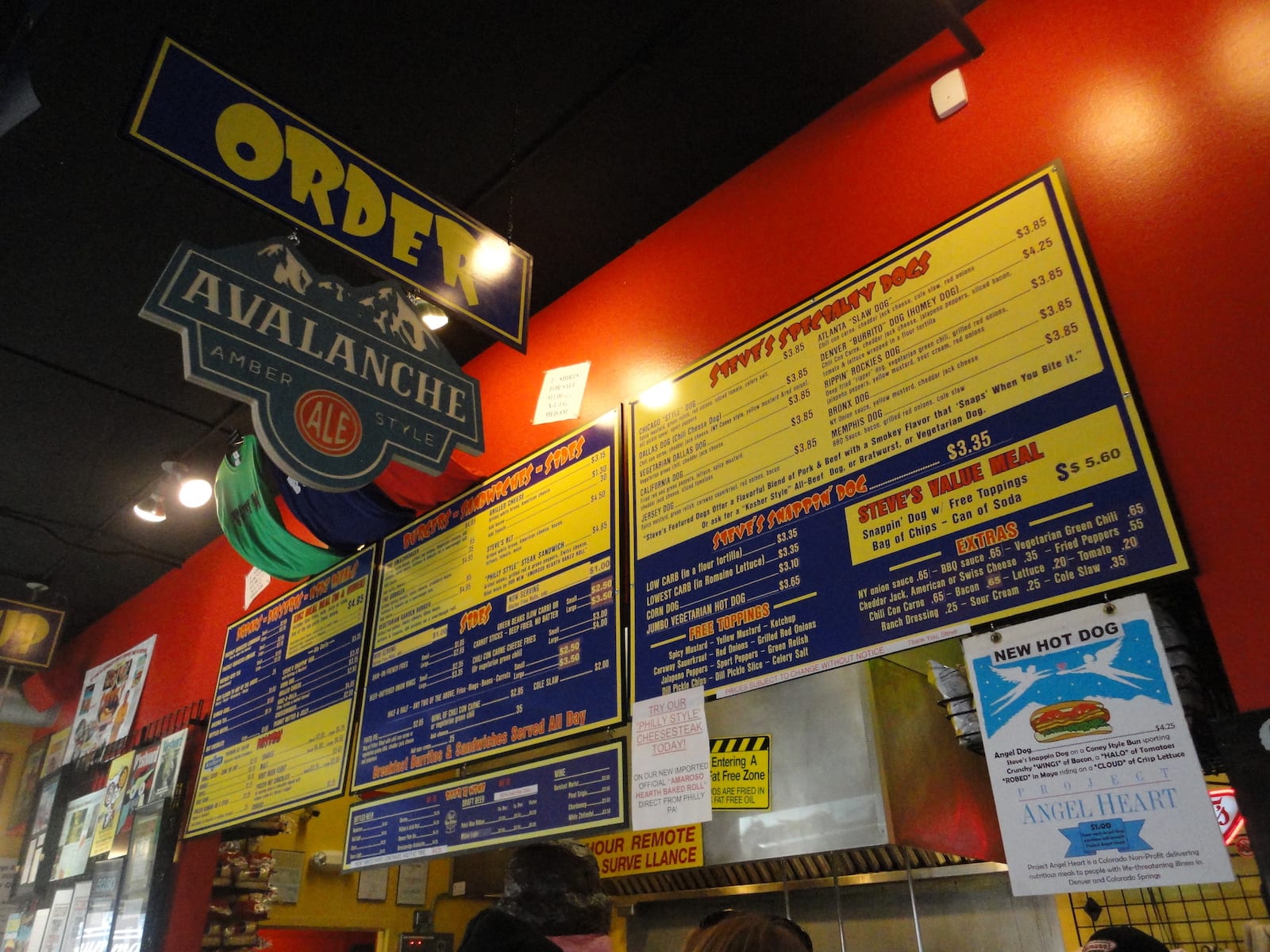 An American fare menu showcases a myriad of hot dog combinations, from California to the Bronx, you can find dogs in all styles and toppings. The skin-on French fries are an awesome combination to any of their dogs, burgers or sandwiches.
Other sides include sweet potato tots, the only fried clam strips in the metro area, nachos, panko breaded onion rings, which recently won "Best Onion Rings in Denver" from Westword magazine, chili con carne, green chili, as well as deep-fried green beans and carrots.
They have a kids menu for those 10 and under and a large variety of Vegetarian, Vegan and Gluten Free options. They also have Doggy Dining on their large outdoor patio.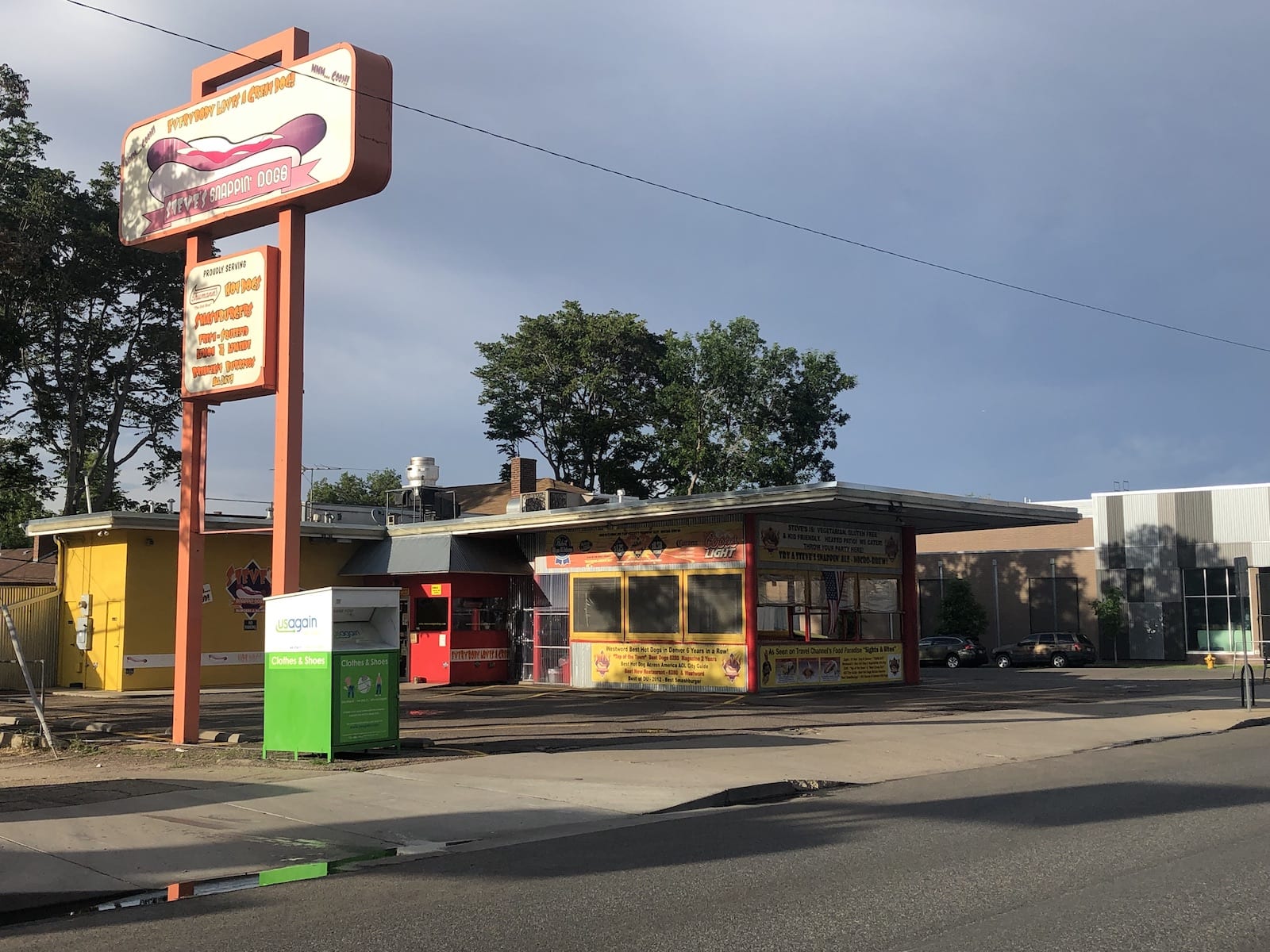 So come, enjoy a dog with your dog and one of Steve's signature Snappin Ales, which is specially brewed by the Bull & Bush Brewery. It's a light golden ale that's infused with sweet red and green cherry peppers, a perfect pairing for a hot dog.
In addition to their flagship store on East Colfax, they have a location at Concourse B near Gate B-22 at Denver International Airport.
For another iconic hot dog in Denver, especially one made from unconventional ingredients like elk or rattlesnake, try Biker Jim's Gourmet Dogs. This sausage/bratwurst shop is located in the heart of RiNo.
Details
Address: 3525 E Colfax Ave, Denver, CO 80206
Phone: 303-333-7627
Fare: Hot Dogs, American
Website: stevessnappindogs.com