Shawnee is a tiny town that sits atop a hillside overlooking Highway 285. There's a general store/tea room, art studio, and post office. The rest of the community is residential.
The North Fork Ranch & Fishing Lodge welcomes summer visitors with fishing, hiking, and horseback riding. It's open May through September. It's located in eastern Park County at an elevation of 8,120 ft.
History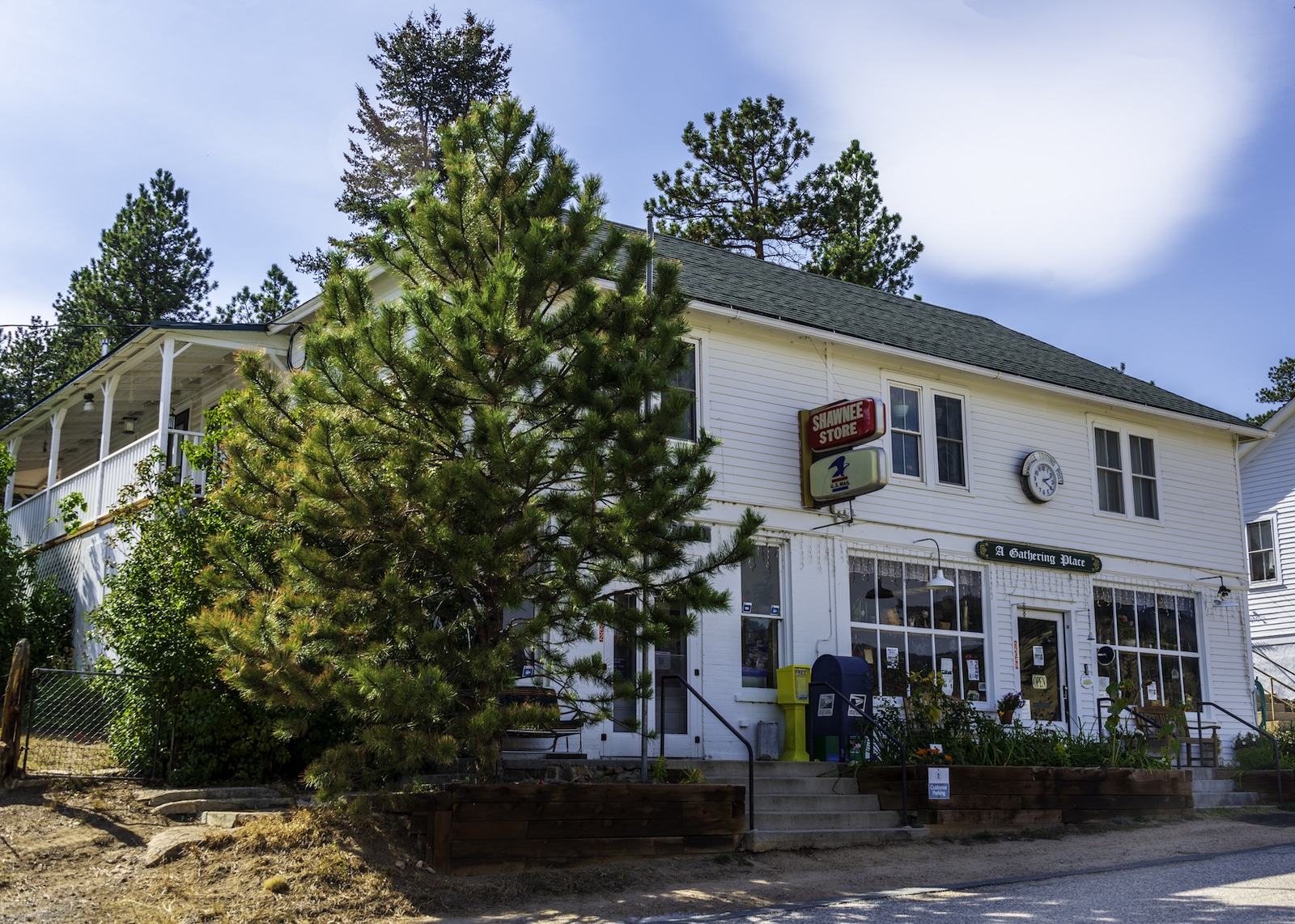 James W Price first homesteaded here in 1886 and built the Grandview Hotel in 1889. The Colorado & Southern Railway helped build the town in 1900, including the Shawnee Lodge, which caught fire in 1929.
Before the town was settled it was used as Ute hunting grounds and was en route to the Gold Rush in South Park in 1859-1860. It was a summer resort town thanks to the river that ran by town. In 1937 the railroad closed.
Activities near Shawnee
Dude Ranches:
Federal Lands:
Scenic Drives:
State Parks:
Towns: