The Lost Creek Scenic Area showcases odd rock formations and underground stream channels. It's situated south of Bailey in the Lost Creek Wilderness.
Designated in 1966, this vast 16,798 acre wilderness is federally-owned and open to public use. While free to visit year round, it's most popular during summer and fall. Recreation includes backpacking, hiking, mountain biking, camping and sightseeing.
National Natural Landmark in Park and Jefferson Co.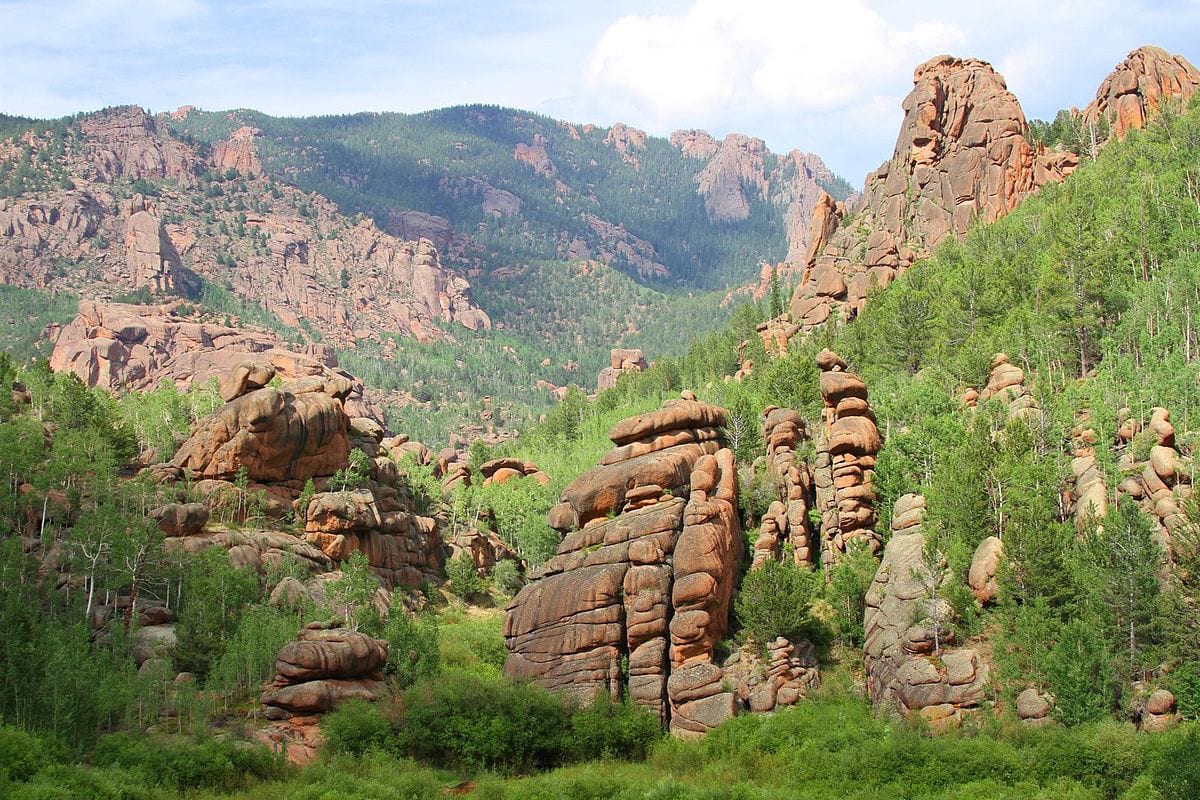 This stunning national natural landmarks is the result of weathering along joint planes. This causes the rocks to rise vertically in fascinating formations. It's location within the Pike National Forest is home to a rich geological features, including skinny ridges and gorges, as well as spires and pinnacles.
The stream, Lost Creek, comes and goes from the surface at least nine times, which is not a common drainage pattern in granite.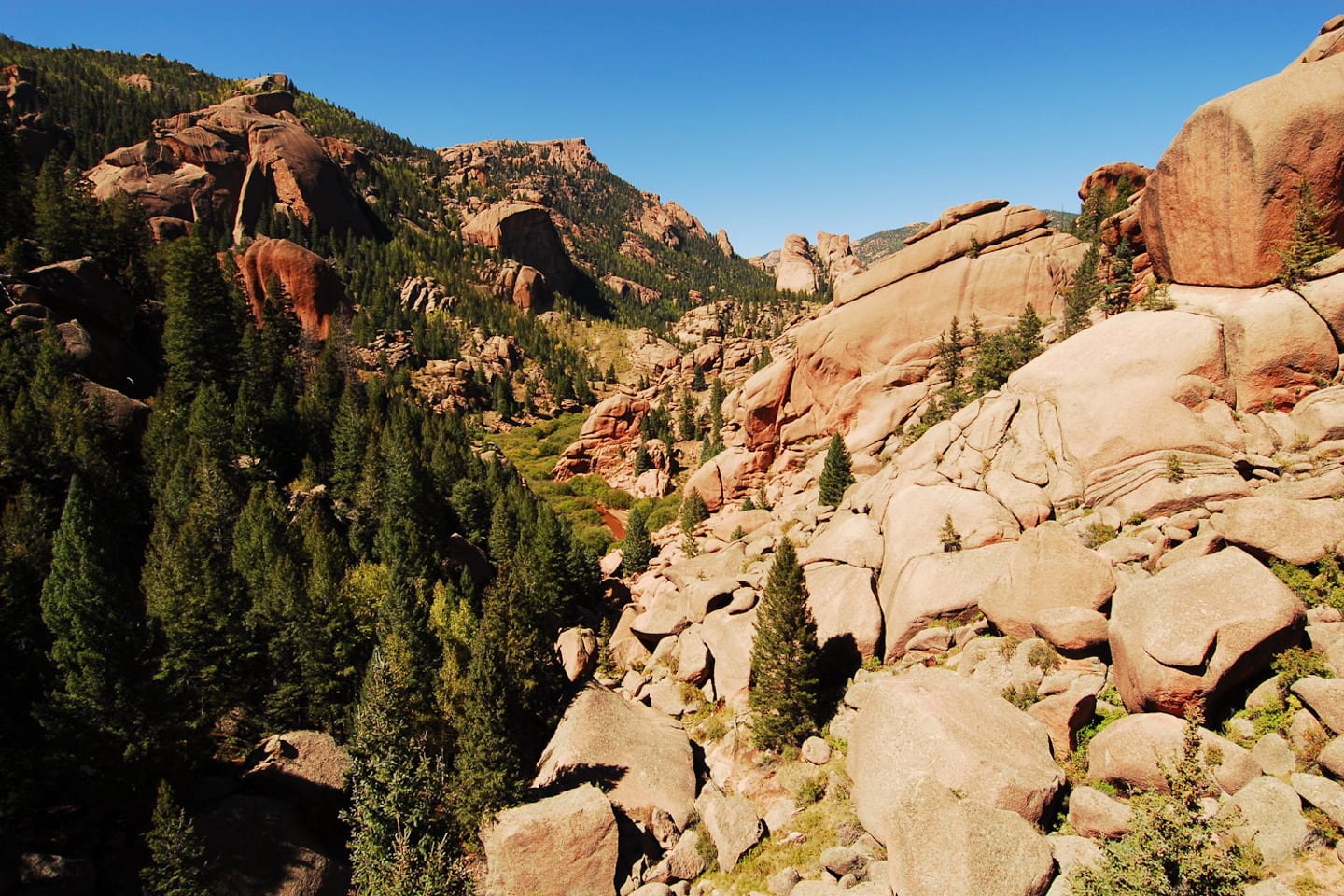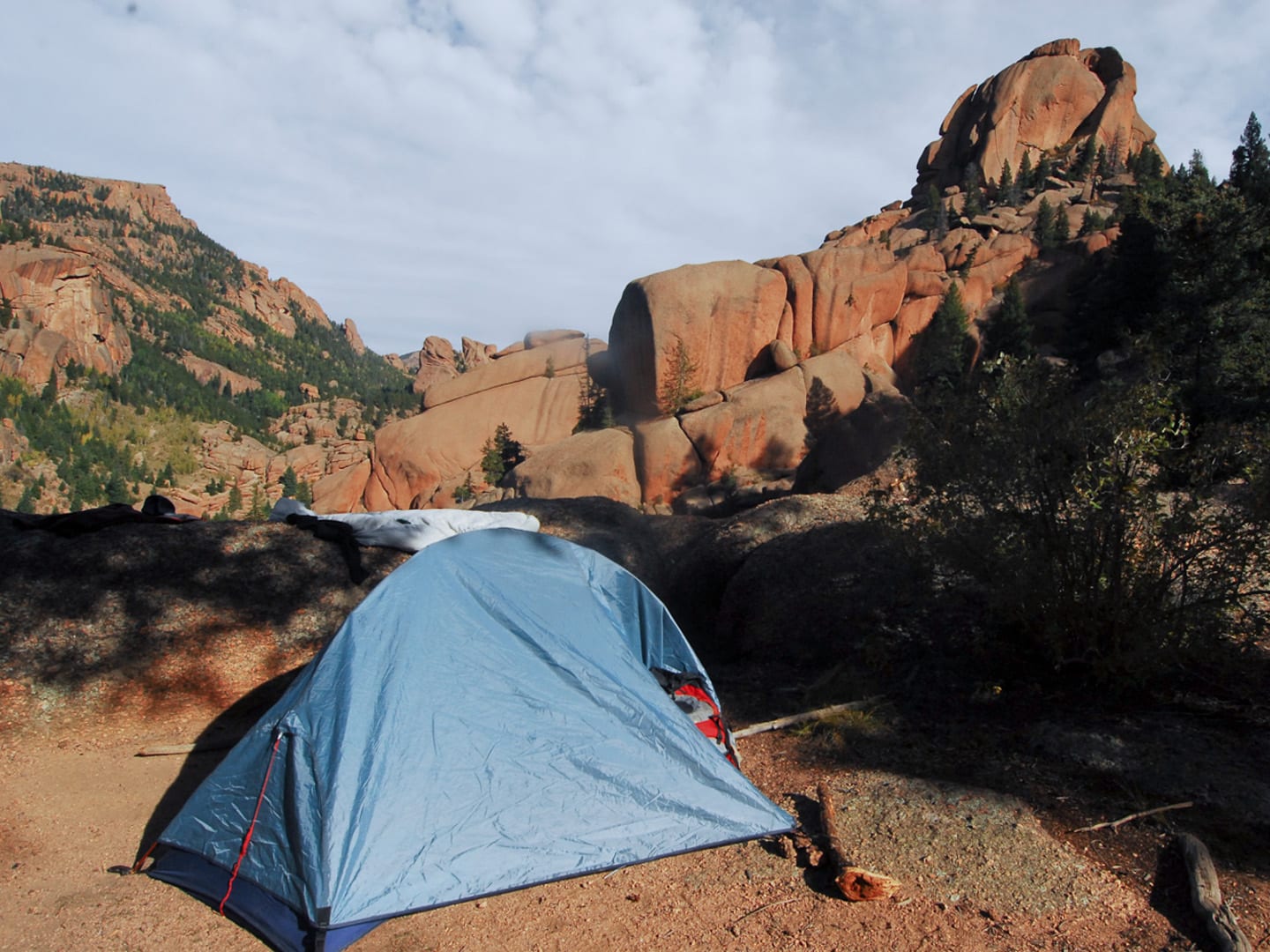 Details
Address: near Bailey, CO
Designated: 1966
Acres: 16,798
Ownership: Federal
Website: nps.gov/…