About an hour south of Denver along Highway 285, Kenosha Pass is an easily accessible mountain pass with an elevation of exactly 10,000 ft. The pass is heavily trafficked by hikers, mountain bikers, and horseback riders along the Colorado Trail and has made many appearances in literature and pop culture.
Notably, references to the pass have been made by the poet Walt Whitman, author Thomas Pynchon, and the Comedy Central TV show "South Park".
History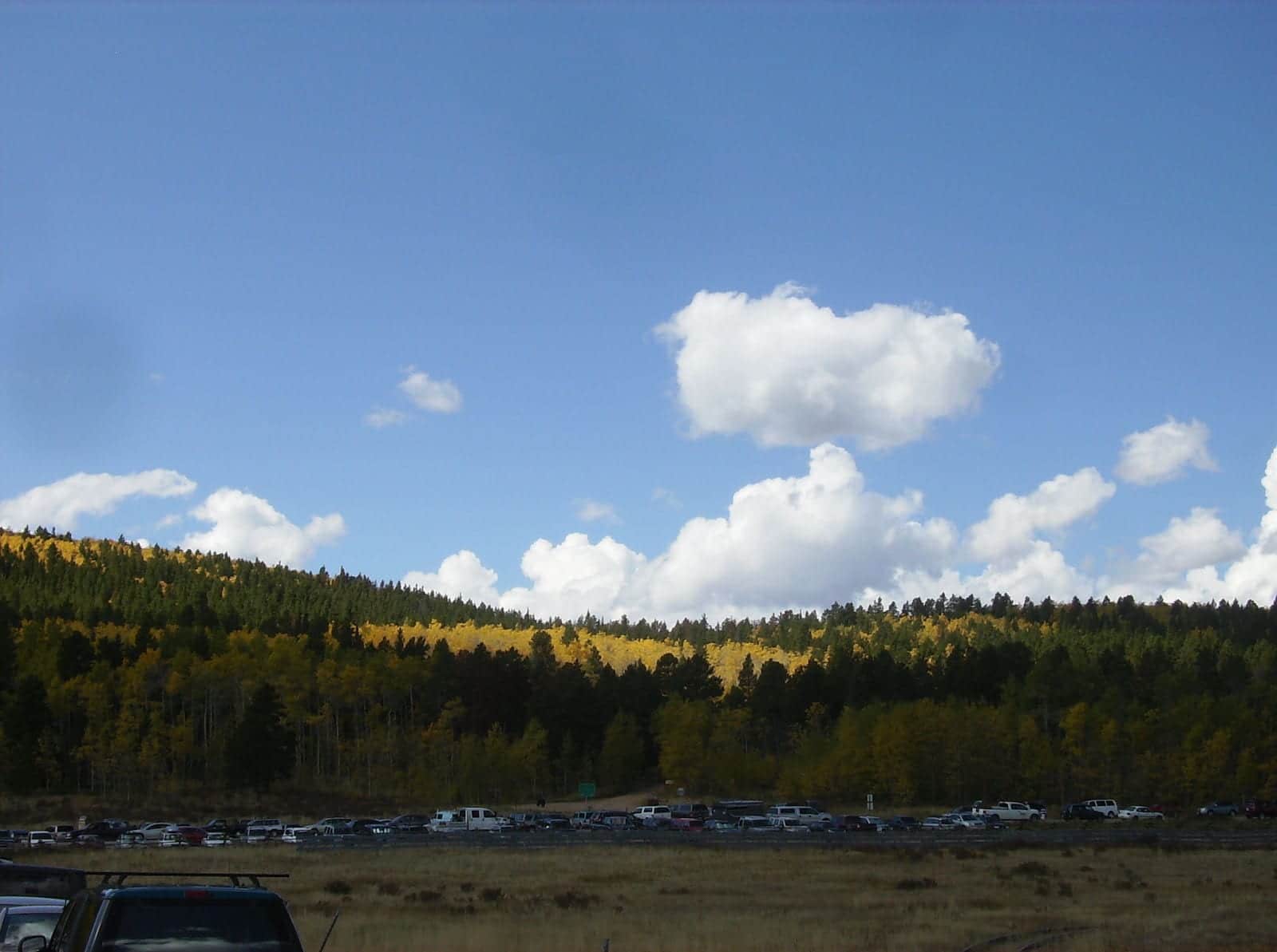 Before European settlers, Kenosha Pass was often used by Ute Indians headed towards hunting grounds near modern-day Fairplay, Colorado. During the gold rush, the pass was traversed by prospectors hoping to find gold in the same area. In 1879, the Colorado Silver Boom began and the trail over Kenosha Pass was widened to accommodate wagons heading west.
In 1879, the Denver, South Park and Pacific Railroad was completed, allowing massive amounts of materials and ore to be transported to and from the South Park mining communities. The original tracks were eventually dismantled in 1938. Today, US 285 follows the same route where the railroad was built over Kenosha Pass.
Kenosha Pass Accessibility
Compared to other passes, Kenosha is one of the most easily accessible. US Highway 285 is a well-maintained, paved road that is full of gentle curves and grades. Although it is slightly more challenging on the western side, most passenger vehicles are able to easily traverse Kenosha Pass.
At the summit of the pass, there are large, often-crowded parking areas on both sides of the road. There are bathrooms located near the campgrounds, but there is no running water. Just past the Kenosha Pass heading west, there is another parking lot with an overlook of the sweeping South Park area.
Seasonality – US 285 to Kenosha Pass is generally open all year round. The pass is especially heavily trafficked during the fall when the area's aspen tree leaves begin to change colors.
Vehicle Restrictions – There are no vehicle restrictions leading to Kenosha Pass. In the winter, drivers should be aware of Colorado traction or chain laws during inclement weather.
Activities near Kenosha Pass
The pass gives access to an extremely popular portion of The Colorado Trail. To enjoy the trail in the Pike National Forest, there is a day use fee. If you would like to stay overnight, there are campgrounds located on both sides of the highway. Campsites include fire rings, grills, and picnic tables.
Read about camping near Conifer, Pine and Bailey, around Guanella and Kenosha Pass.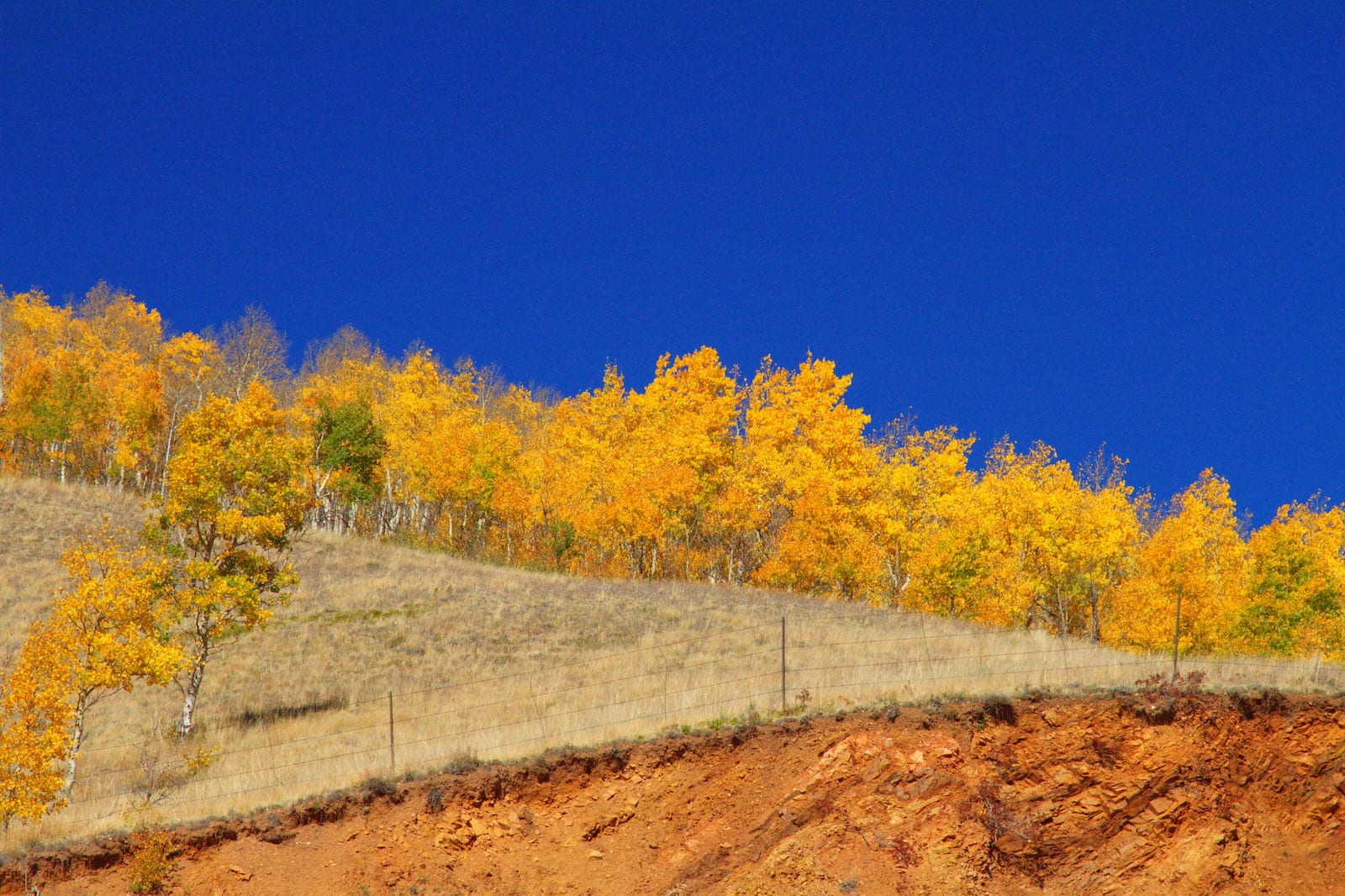 Details
Address: US 285, between Jefferson and Grant, CO
Season: Year-round
Elevation: 10,000 ft (3,048 m)
County: Park
Mountain Range: Kenosha (Front Range)
Coordinates: 39°24′48″N 105°45′24″W
Access: US 285
Latest in Kenosha Pass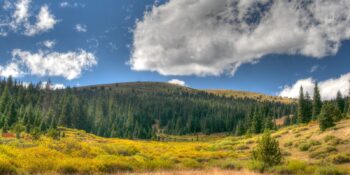 Located at the northwestern edge of Colorado's expansive South Park region, the town of Fairplay is…