Thanks in part to its flagship state school, the University of Colorado, Boulder has every type of accommodation for every budget. You'll find wallet-friendly chain hotels intermingled with vacation home rentals and luxury lodging.
Boulder's one of the all-time favorite tourist destinations in Colorado. Nestled at the foot of wilderness and urbanization, it really offers the best of both worlds for visitors looking for a vibrant, progressive town teamed with natural beauty.
If you're coming to Colorado looking to hit the most iconic towns and attractions, Boulder's an easy one for your list.
Probably Boulder's Top Places To Stay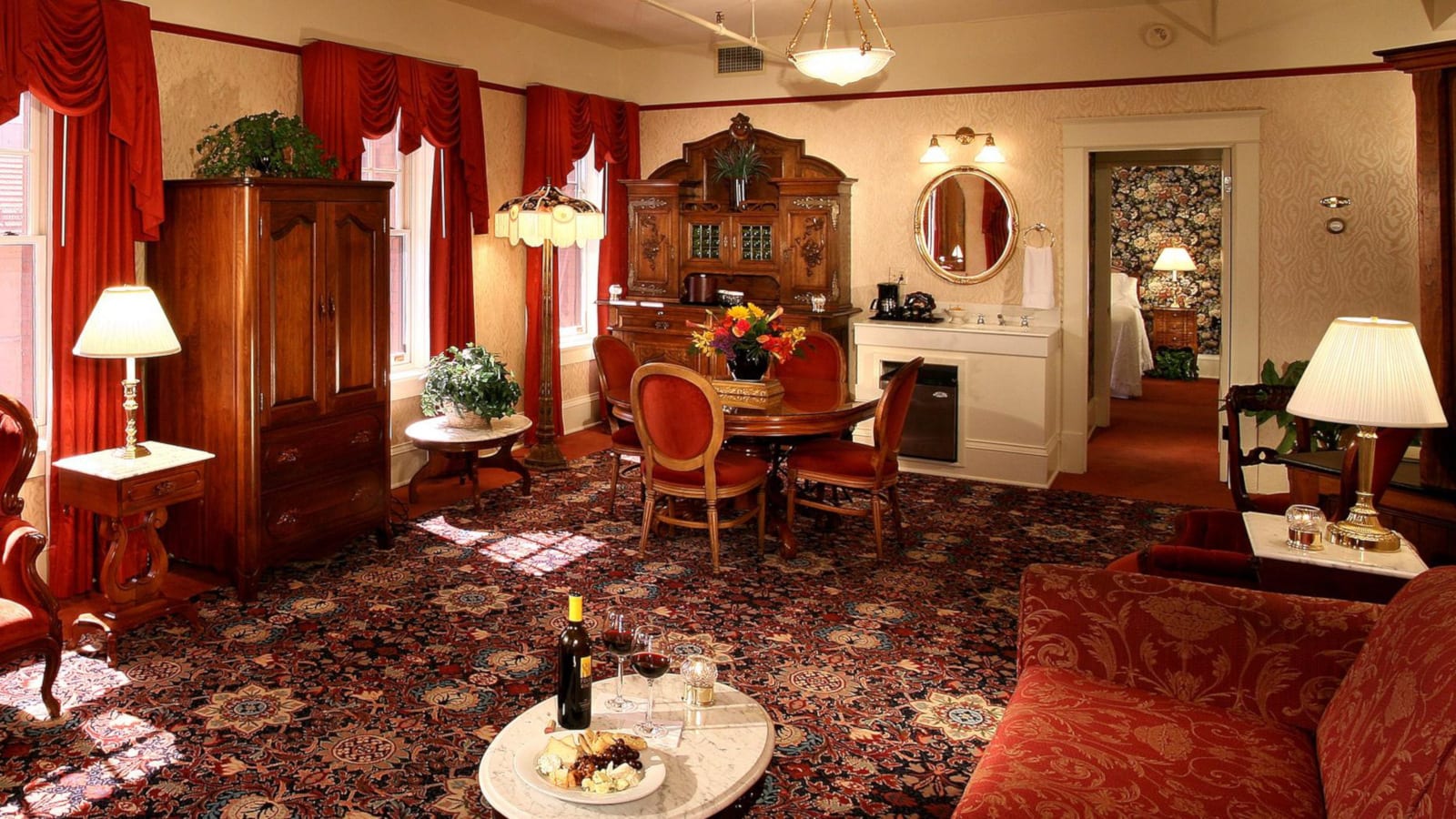 Boulder is home to the trail-lined Flatirons to the west, which have become one of the favorite tourist spots in the region. Entertainment is at your fingertips, so it's easy to plan a special date night for your significant other. It's also quite convenient for new visitors because it's only slightly more than 30 minutes away from Denver.
It's time to plan a tour to Boulder, to enjoy this lush city at the foothills of the Rockies.
This section contains referral links. If you click through and take action, we may receive a commission, at no additional cost to you. 
Here are our choices for the top hotels in Boulder, CO, in no particular order:
Boulder Twin Lakes Inn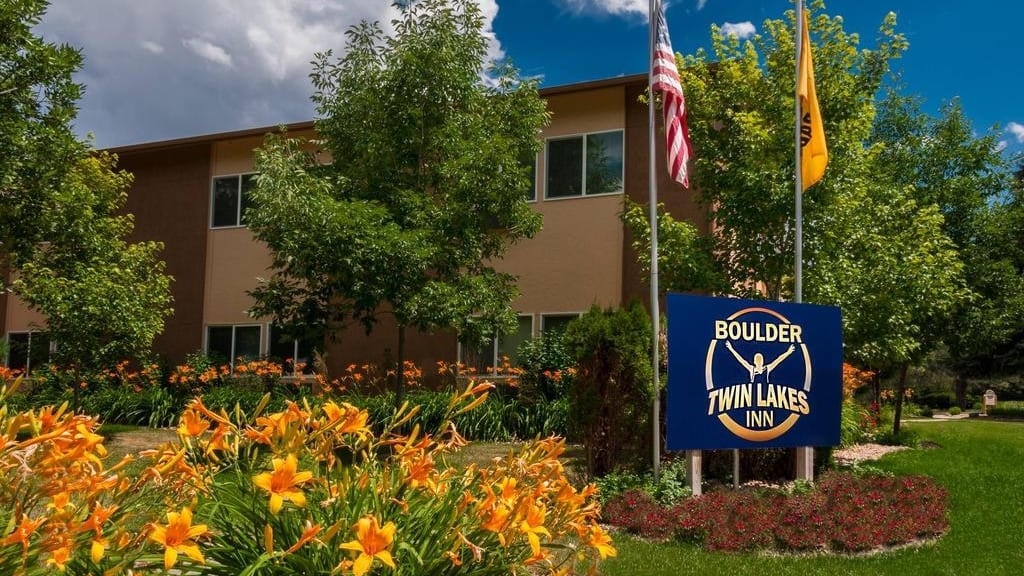 Boulder Twin Lakes Inn is a modern take on the Boulder region. The recently renovated inn offers quiet and leisure in the remotely located Twin Lakes Road. Guests can enjoy different facilities and amenities like their 24-hour business center, cable TV, desks, and free WiFi.
After a day's work (for those traveling for business purposes), guests can enjoy the hot tub, athletic club, and amazing lake and mountain views all throughout the inn.
Because of the comfort and privacy, the inn offers its guests, they are known to be jampacked during busy seasons. It's advisable to call and reserve ahead of time to get a slot. Room rates include a free breakfast.
Hampton Inn & Suites Boulder North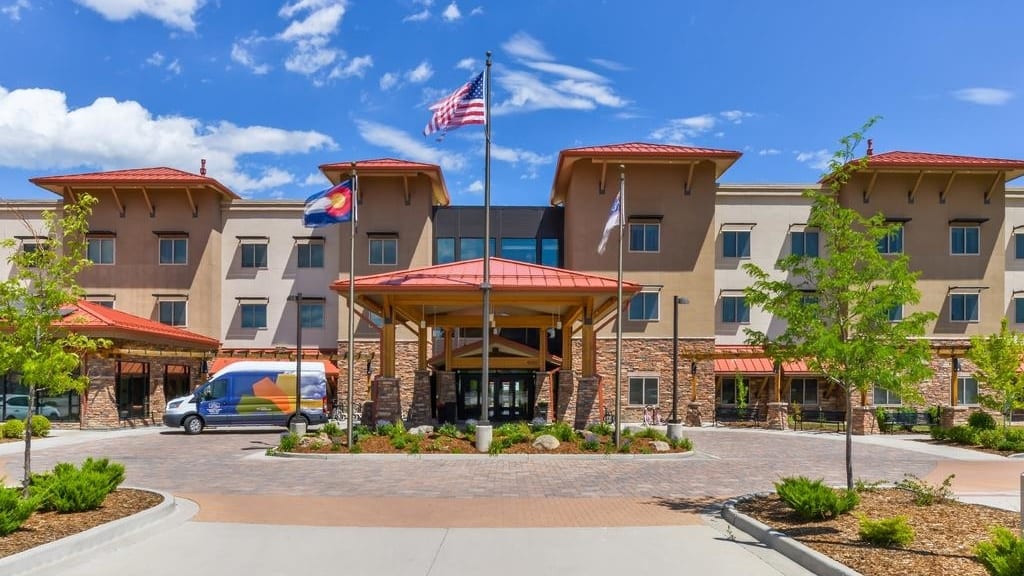 Hampton Inn & Suites Boulder North, on the other hand, is a little more lux and vibrant as it sits at the center of the town. Offering high-end amenities like meeting rooms, laundry, pool, and fitness area, the hotel can accommodate almost all of the guests' needs (whether it's for business or leisure).
The LEED Certified hotel in Northern Boulder, Co. offers impeccably clean amenities and rooms. They also have a fireplace in the lobby, which makes the guests' stay cozy and home-like. For those who would like to experience a warm welcome, visit Hampton Inn & Suites Boulder North for room and suite availability.
Hotel Boulderado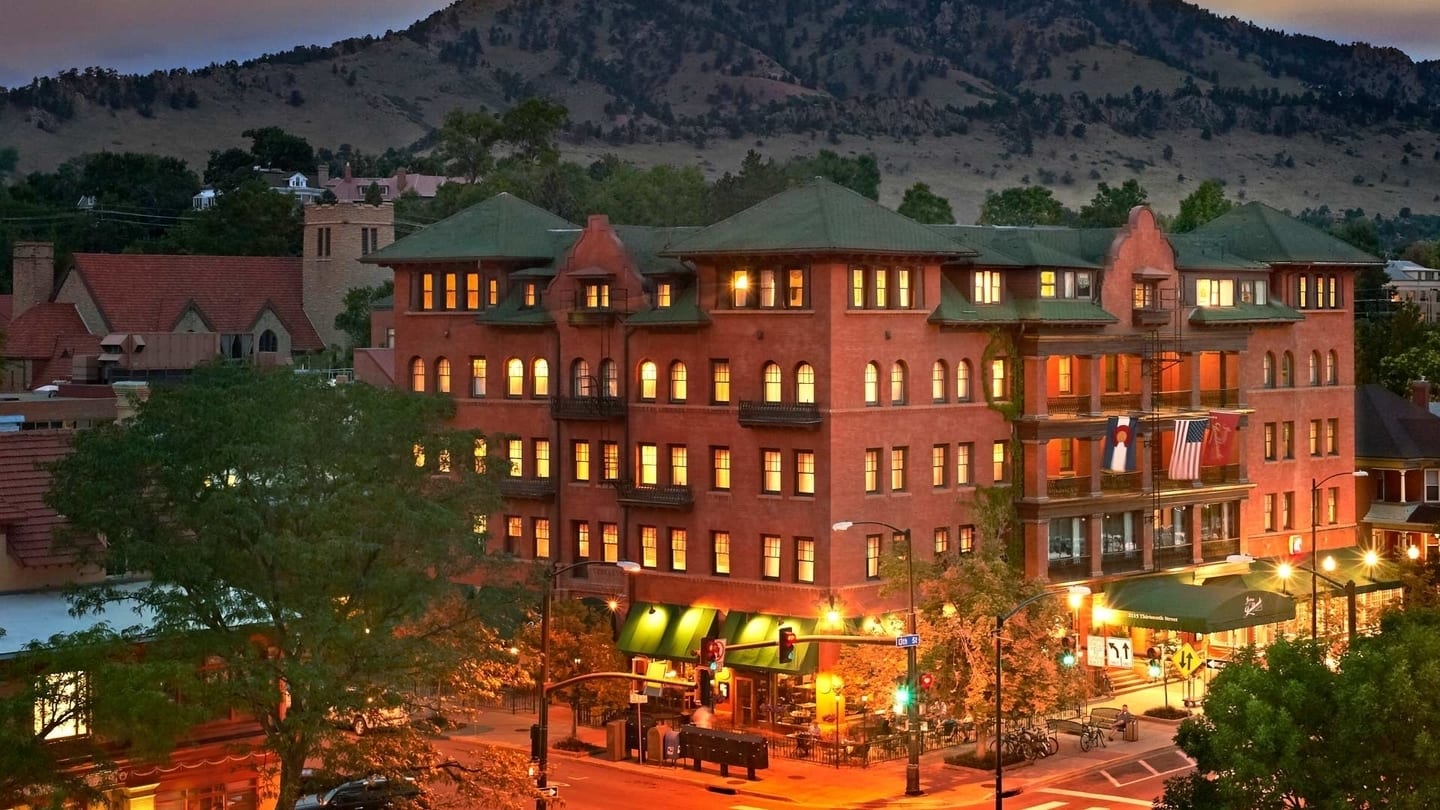 Hotel Boulderado is one of the more popular inns in Boulder because of its close history to the town. The hotel has been existing for about 100 years now and is located at the heart of Boulder, just a block away from Pearl Street. They have queen and king rooms, suites, and a carriage house.
Moreover, guests enjoy an amazing bed & breakfast experience in the hotel's Spruce Farm & Fish. From the stained glass ceiling in the lobby to the archaic, beautiful stairs, to the suites, guests can enjoy the tested soul of Boulder, Colorado in the interiors of the hotel.
St Julien Hotel
Experience grandeur at the four-star St Julien Hotel and Spa with its world-class hospitality. Their mantra for their suite design is "comfort and casual elegance in every room." "Casual" may be an understatement with St. Julien's lavish duvet and Italian linens, their velvety robes, and minibar (with featured local snacks from Boulder).
The hotel offers live entertainment with the best music in town. They also have open community activities like the Havana New Year's party for next year.
The hotel has three restaurants: Jill, a modern bistro that sources organically, T-Zero Lounge, for contemporary, hand-crafted cocktails, and the Red Garden Terrace, which offers breathtaking views of the Flatiron Rock.
Residence Inn by Marriott Boulder Canyon Boulevard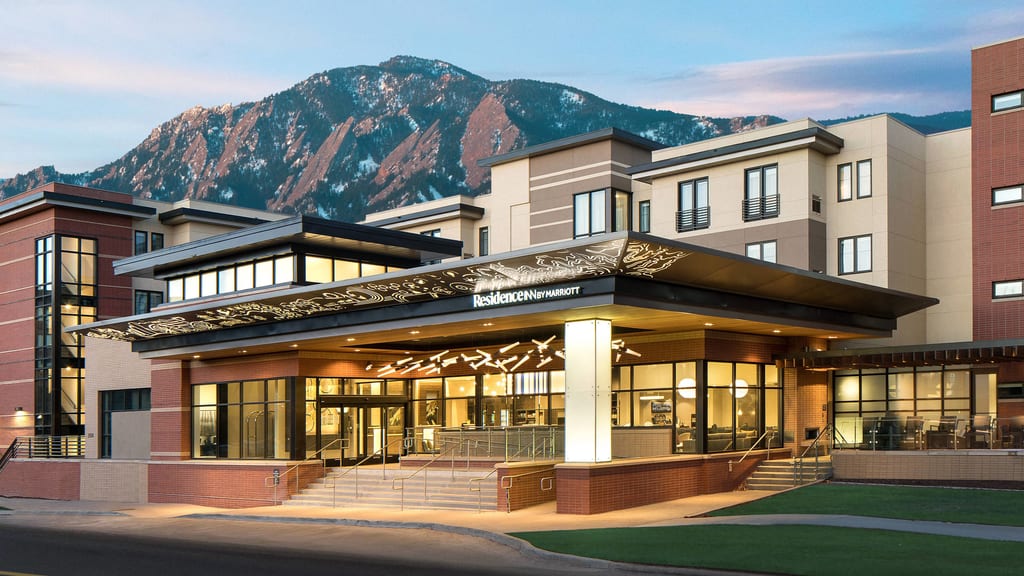 Residence Inn by Marriott is preferred by those staying for lengthy business travels and couples or families staying in for the weekend. The hotel features work-friendly amenities like WiFi, ergonomic workstations, a breakfast buffet, meeting rooms, conference rooms, and event halls.
Guests will have an option to book studio-type suites or 2-bed, 2-bath loft-style suites.
For guests who also enjoy running, Residence Inn Boulder has partnered with Under Armour in creating the Connected Fitness app that allows guests to see popular running trails in the local area. They also have a networking event every Monday, Tuesday, and Wednesday where guests can connect with each other while they enjoy free beverages and snacks.
Hyatt Place Boulder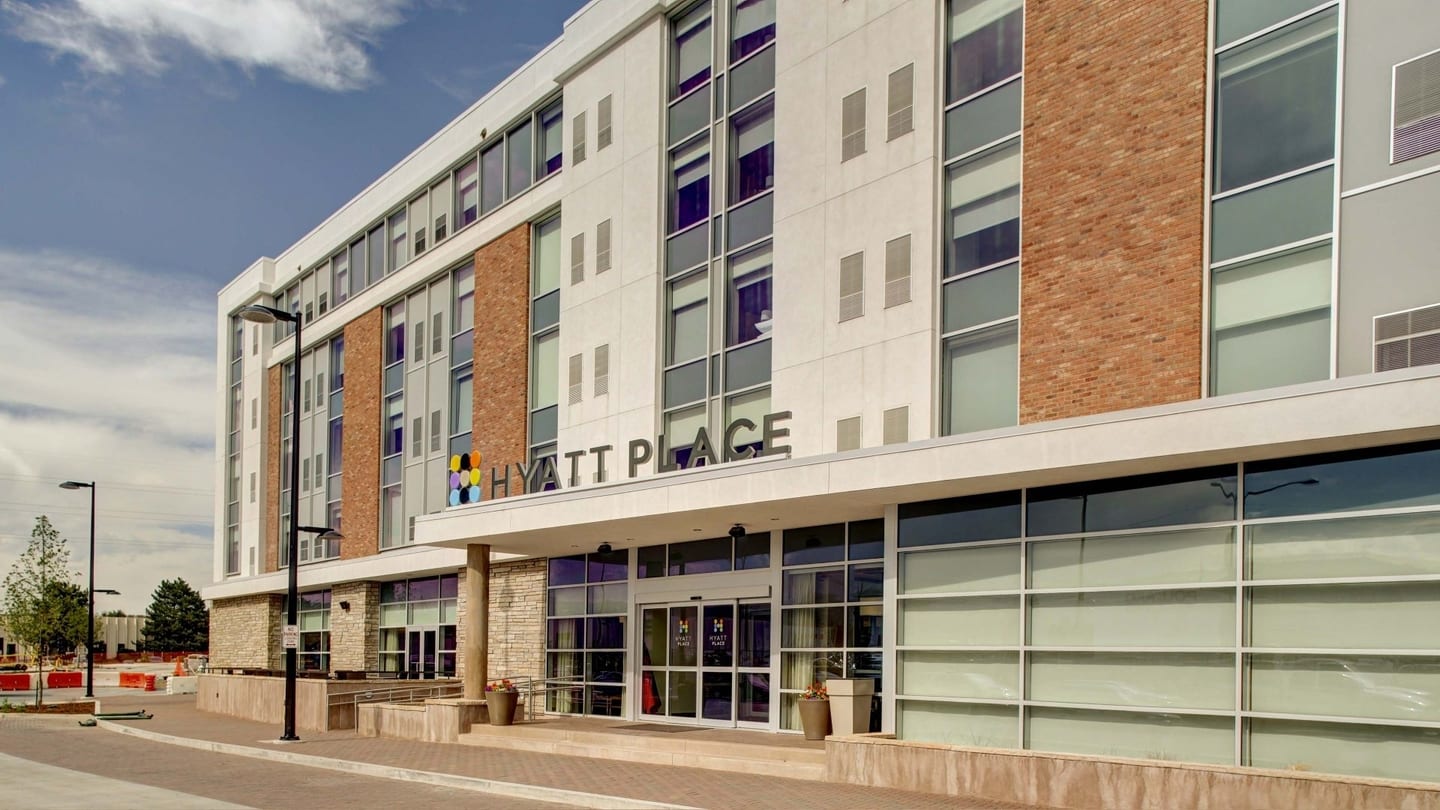 Hyatt Place Boulder is heaven for those who appreciate minimalist designs. The rooms offer large windows that overlook downtown as well as the mountain peaks in the region.
The rooms feature the plush signature Hyatt Grand Bed®, flat-screen HDTV, a Cozy Corner with sofa or sofa-sleeper, a bathroom with granite countertops, and complimentary toiletries. WiFi and remote printing are also available for each room.
The hotel also features a free breakfast menu for World of Hyatt members. Their menu includes cage-free eggs, steel-cut oatmeals, bacon, sausage, and other all-American favorites. They also have a 24/7 Galley Menu that allows guests to enjoy freshly prepared snacks.
A-Lodge Boulder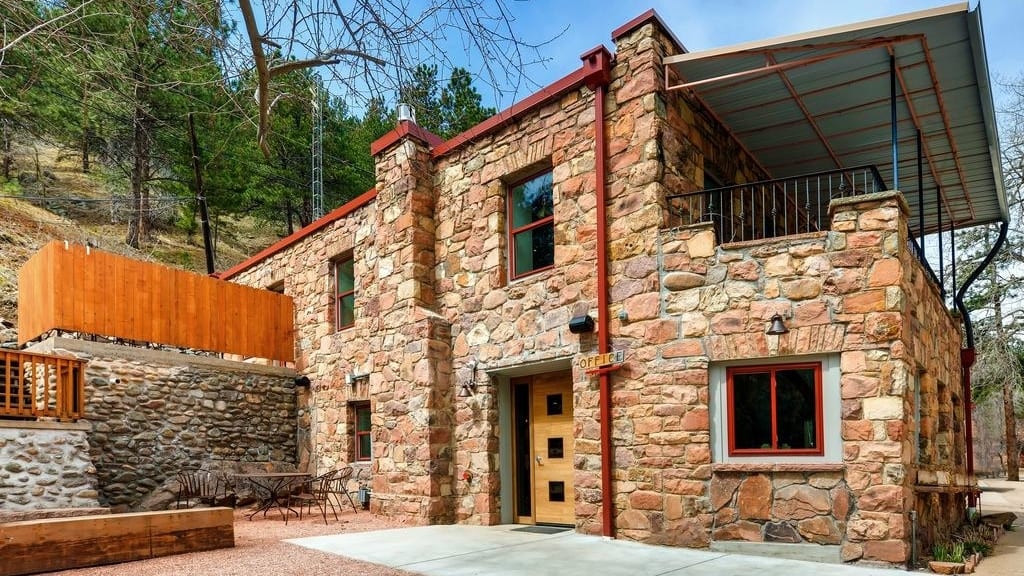 Sitting on seven acres of mountain terrain, the A-Lodge Boulder is at the heart of most outdoor activities in the city.
They offer everything you would need for a vacation, including a seasonal outdoor pool. During summer, their barbecue facilities are one of the guests' favorites. The views from the rooms feature the small river nearby.
The previous guests have enjoyed the hospitality of the friendly staff who are knowledgeable of the various activities around the inn. Guests can do biking, hiking, fishing, and rock climbing in the region.
Basecamp Boulder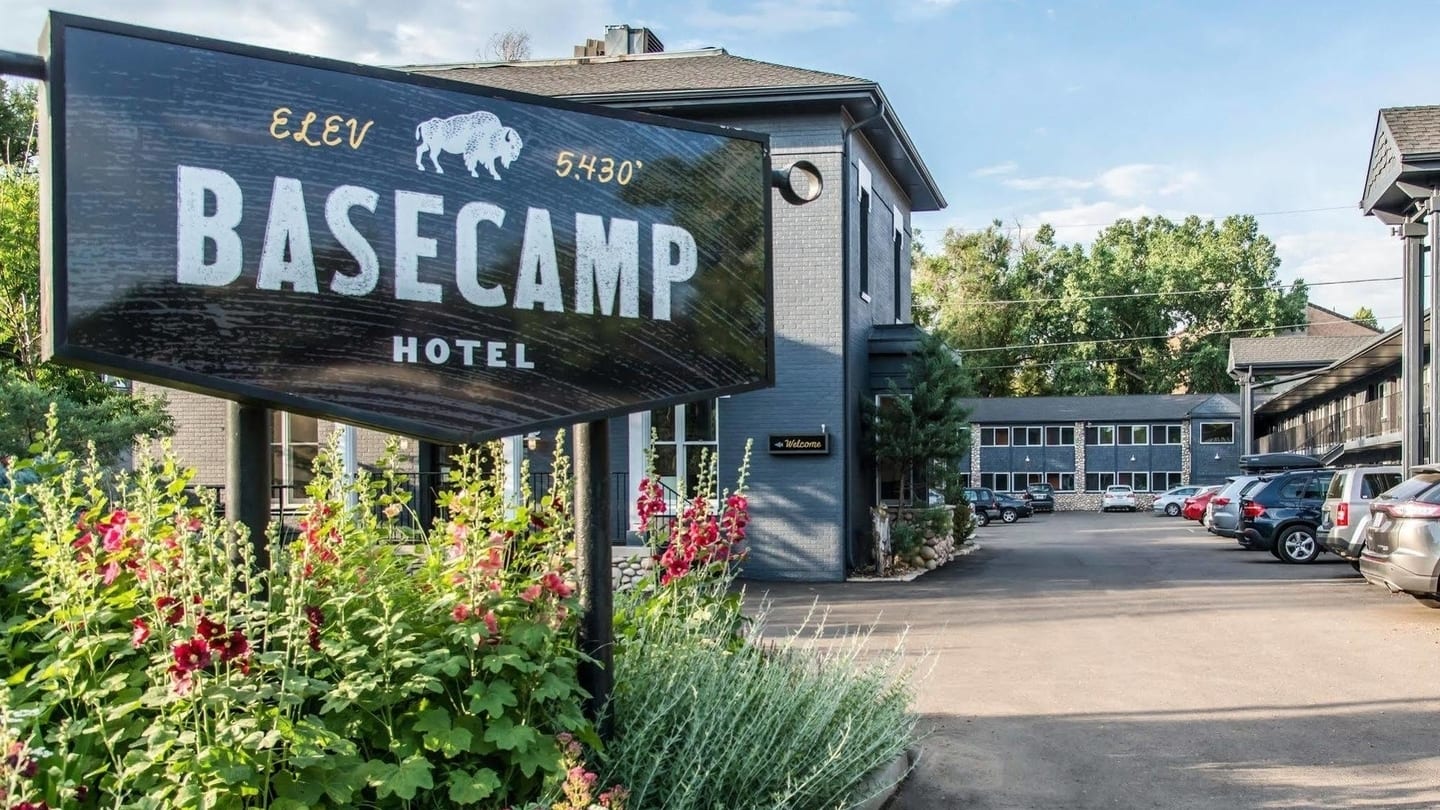 Basecamp Boulder is an inn that gets the best of both worlds: outdoors accessibility and town proximity. It's just minutes away from any point in the city.
The unique and upscale amenities of the hotel highlight the renovation the hotel had undergone back in 2016. The exterior now looks like a minimalist cabin house, while the interiors still feature cozy sofas and shared lounges. Each room also has a map of Boulder on the wall to showcase the tourist spots of the town.
They also have the unique "Great Indoors Room" that has comfortable floor beds that make you feel like you're camping outside. Each guest will also have access to a free bike during their stay.
Bradley Boulder Inn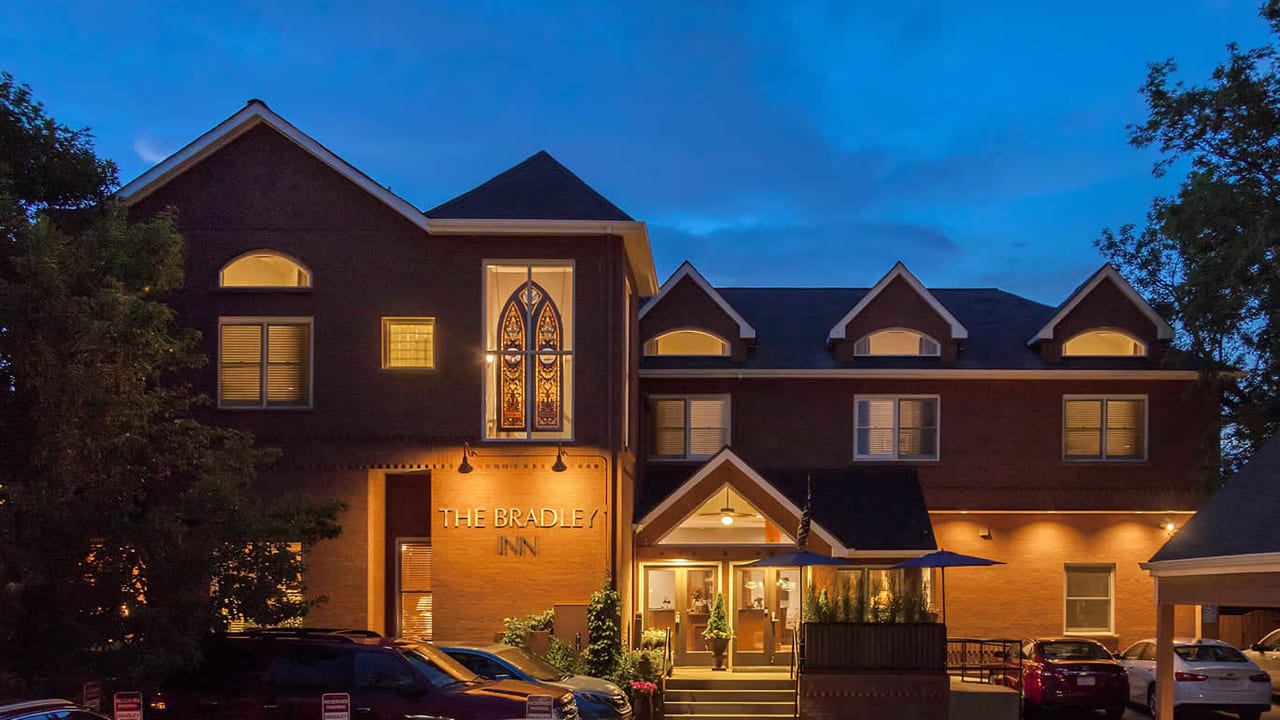 Bradley Boulder Inn is a boutique located downtown. The inn has been featured in Fodor's Travel Guides USA Today and has been lauded for its elegance and contemporary design.
This inn is unique because they have an adults-only policy. Since 2000, the inn has been a favorite of high-end business and leisure travelers. It's just a 15-minute walk away from the University of Colorado which also makes it a favorite go-to place for visiting parents.
Their home-cooked breakfast also gives guests a personal touch. They have vegan, vegetarian, and gluten-free options to accommodate specific dietary needs.
Boulder Marriott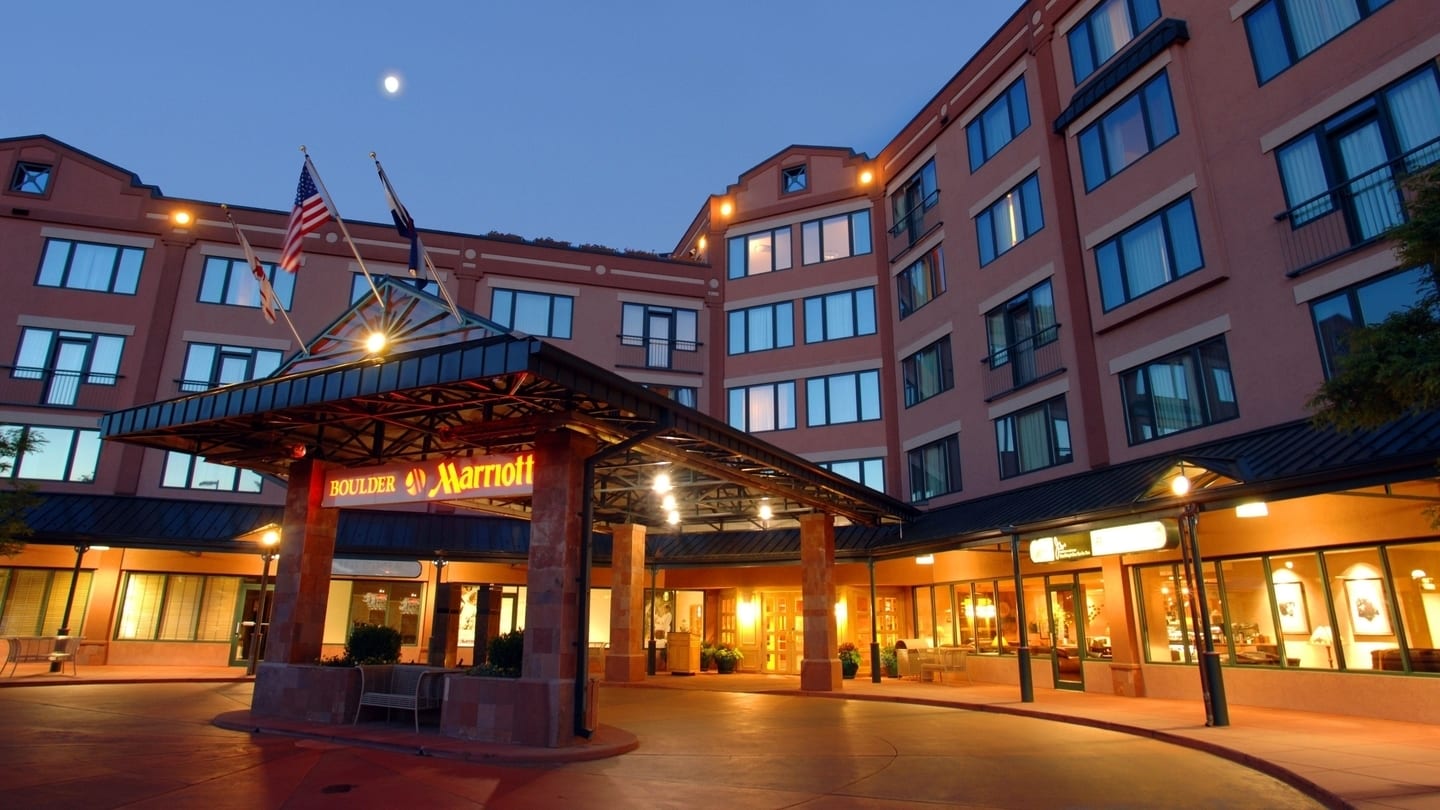 Boulder Marriott is another Marriott franchise in town. Because it's relatively bigger than other inns in the city (catering to 157 rooms), it's more famous for those who are hosting events and conferences.
They have an on-site restaurant, the Canyons Restaurant & Bar, where guests can enjoy authentic American cuisine. The restaurant also sources locally so that travelers will be able to taste the best-brewed beer and wine from the region.
Boulder Guest House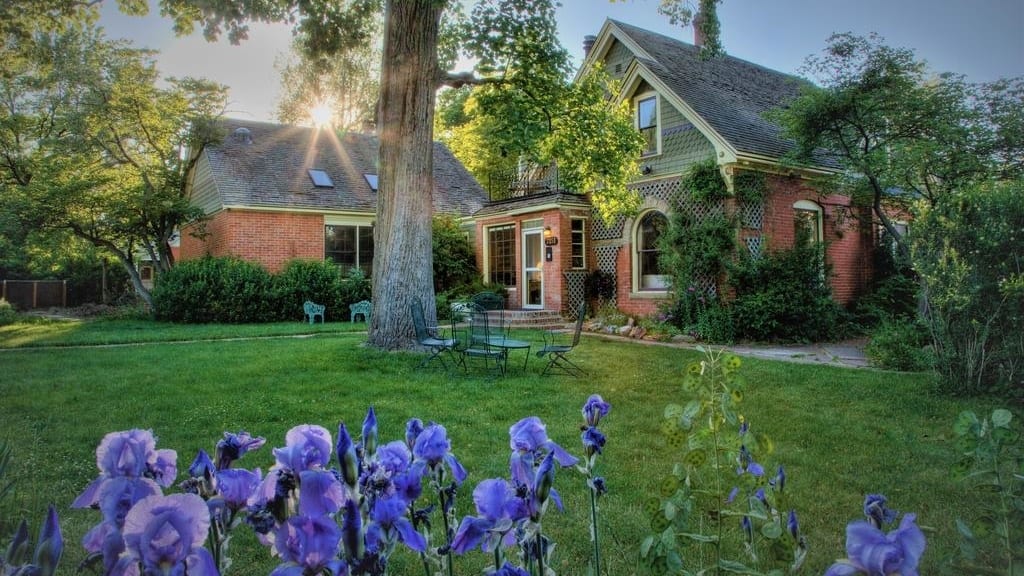 Boulder Guest House considering it was built back in 1887. Previously called the Briar Rose Bed and Breakfast, and prior to that "The Teddy Kyle House," it became famous as a private residence for more illustrious families at the time. Then, in 2002, it was converted into an open Bed and Breakfast after four years of reconstruction.
The rooms have an old English style to them, that is quite festive with wreaths and fall leaves in the color scheme.
Boulder Guest House is the "perfect mix of charm and convenient location," as one of the guests noted. Though it's somewhat private, the amenities, are available 24/7.
Alps Boulder Canyon Inn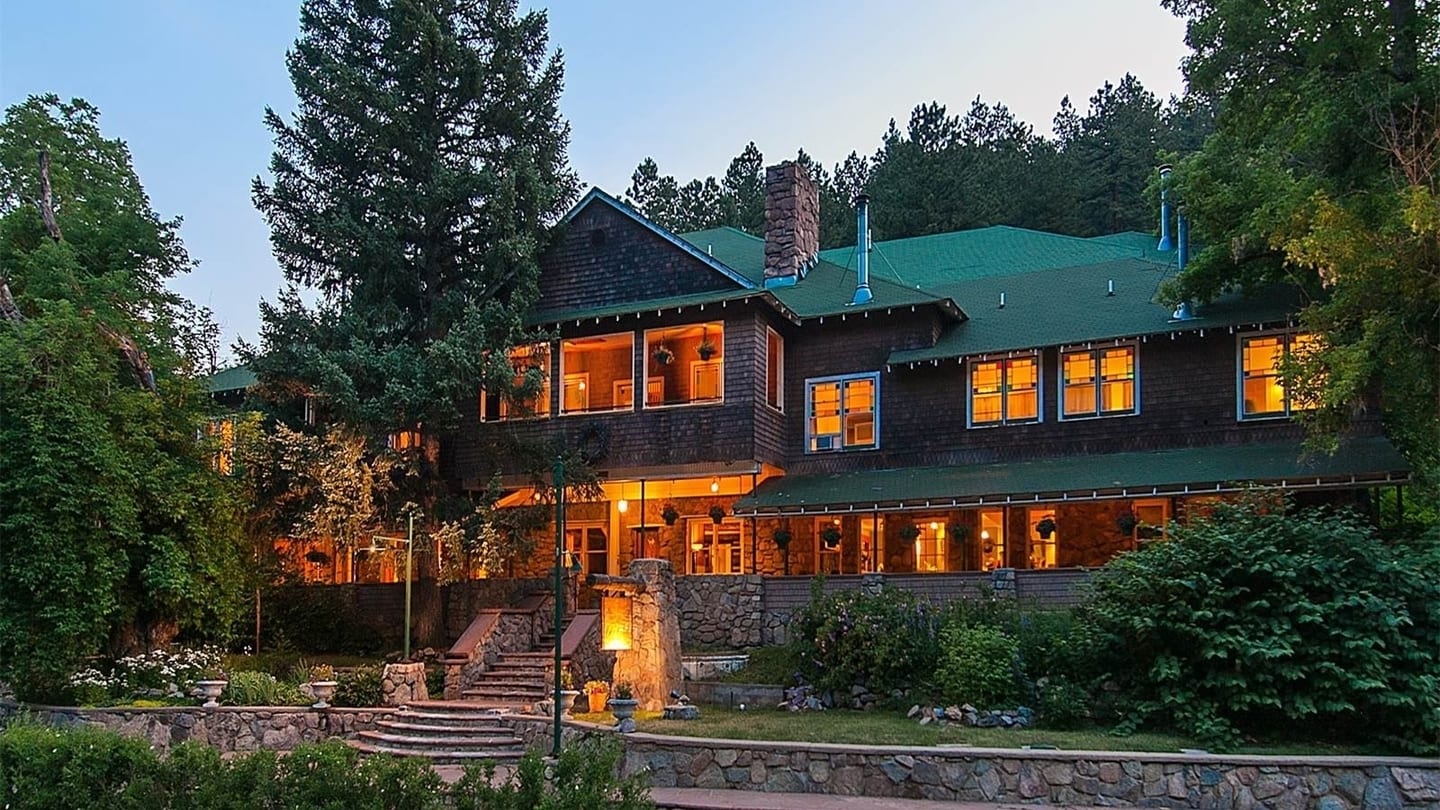 Alps Boulder Canyon Inn is another unique getaway. Offering affordable accommodations and charming amenities, the inn has become a favorite of backpackers over the years. It's perfectly situated to provide guests with fascinating views of the mountains, but it's also close to the shopping center as well.
The breakfast hall is small and intimate, but the gourmet breakfast is something to look forward to. The cabin decor also makes the stay more authentic.
The inn has 12 suites, uniquely designed so guests can have a different experience when they come back. Most of the suites have their fireplaces, too. Bathrooms have walk-in showers, rain shower heads, and hair dryers.
Foot of the Mountain Motel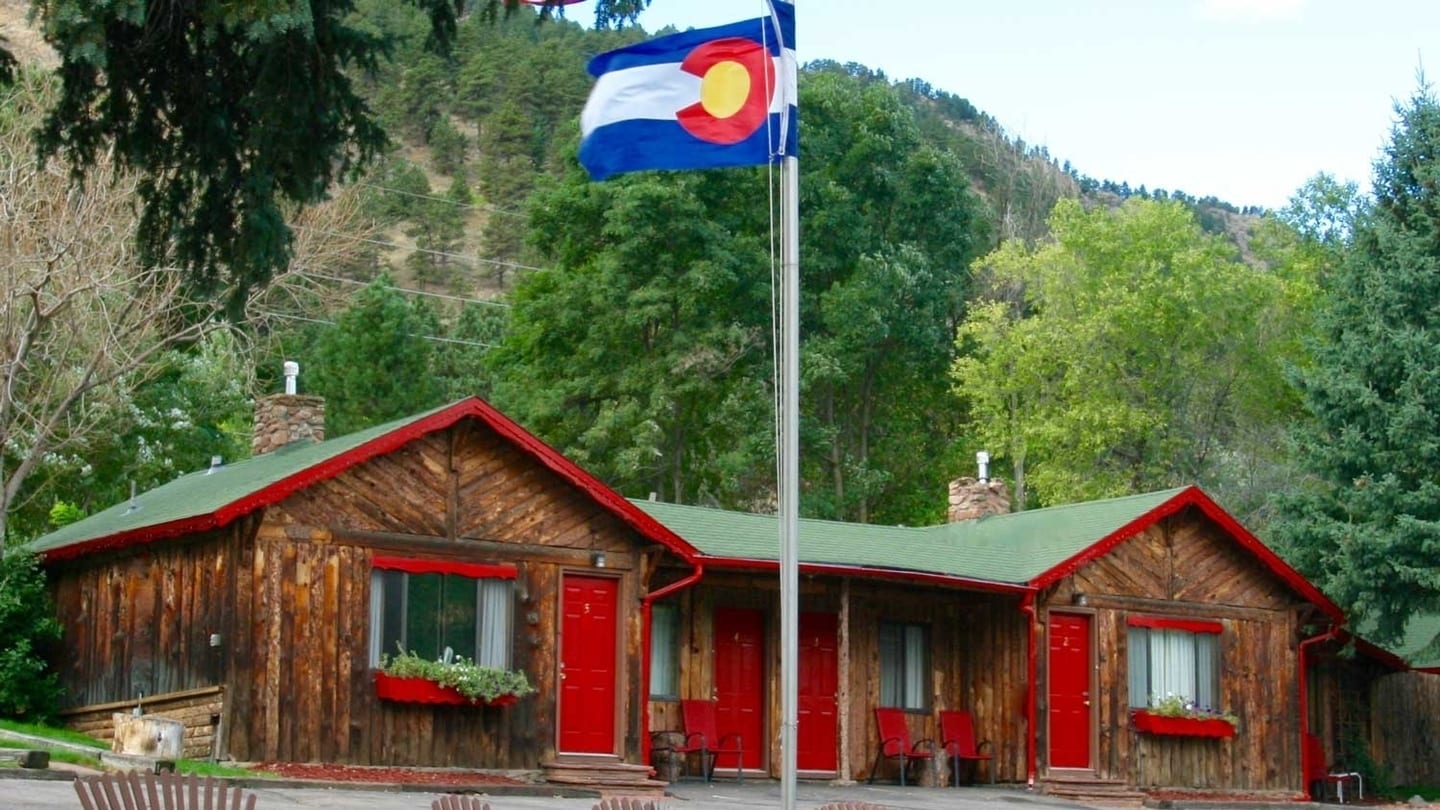 Foot of the Mountain Motel features "old school Americana with new school amenities." The inn is located near Boulder Creek and has been in business for about 85 years now.
From the entranceway, guests can already feel the ruggedness of the mountain-house designs at Foot of the Mountain Motel. Red hues also highlight the woodwork of the place. There are three types of accommodation for travelers: BunkHouse Queen (1 queen bed, 1 double room), Flagstaff Suite (2 queen suite), and the Buckaroo (1 queen room).
The inn is also great for hikers and those visiting the CU Campus.
Hilton Garden Inn Boulder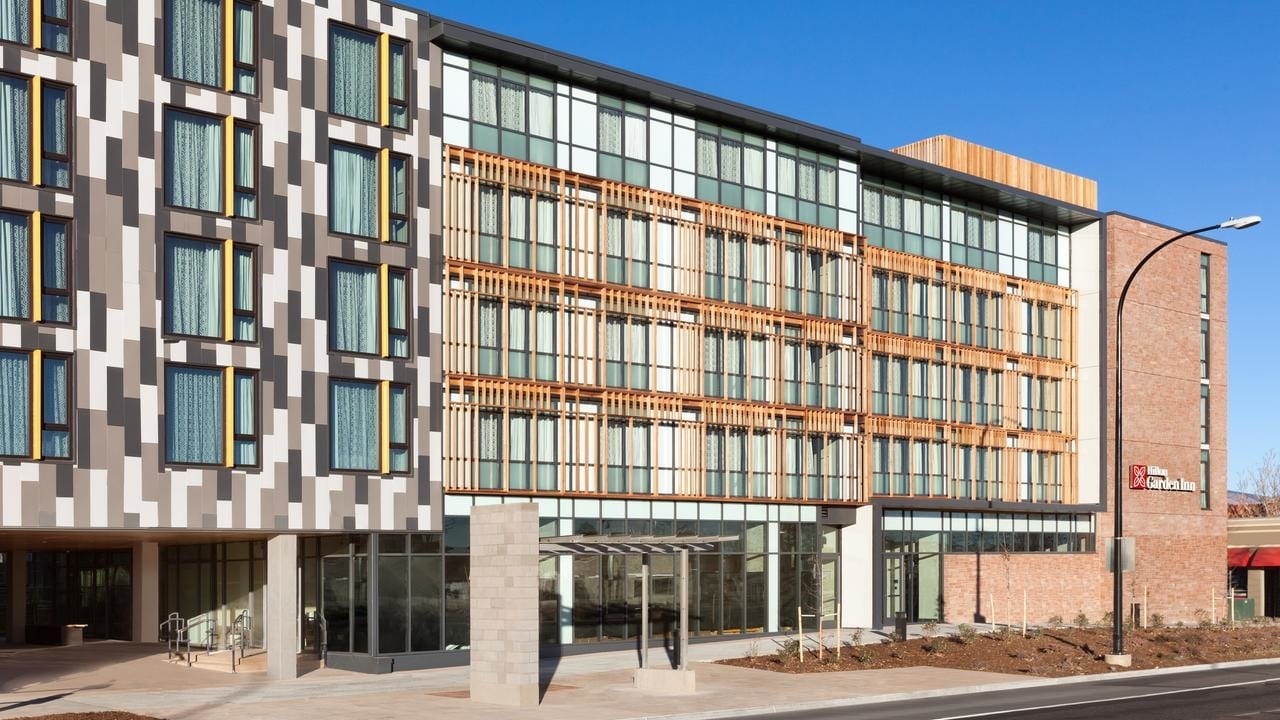 Another impressive Hilton branch in town is the Hilton Garden Inn. The inn has socially inviting spaces that help guests feel comfortable after a long day of travel. The staff is also locals who are passionate about Boulder. You can ask them for recommendations for hiking trails, restaurants, and shopping centers during your trip.
Hilton Garden Inn is also flexible for different types of travelers. They have family-friendly amenities like a children's menu, cribs, and high chairs. Their business lounge is also available for guests, but meeting rooms will have an additional rental fee.
Boulder University Inn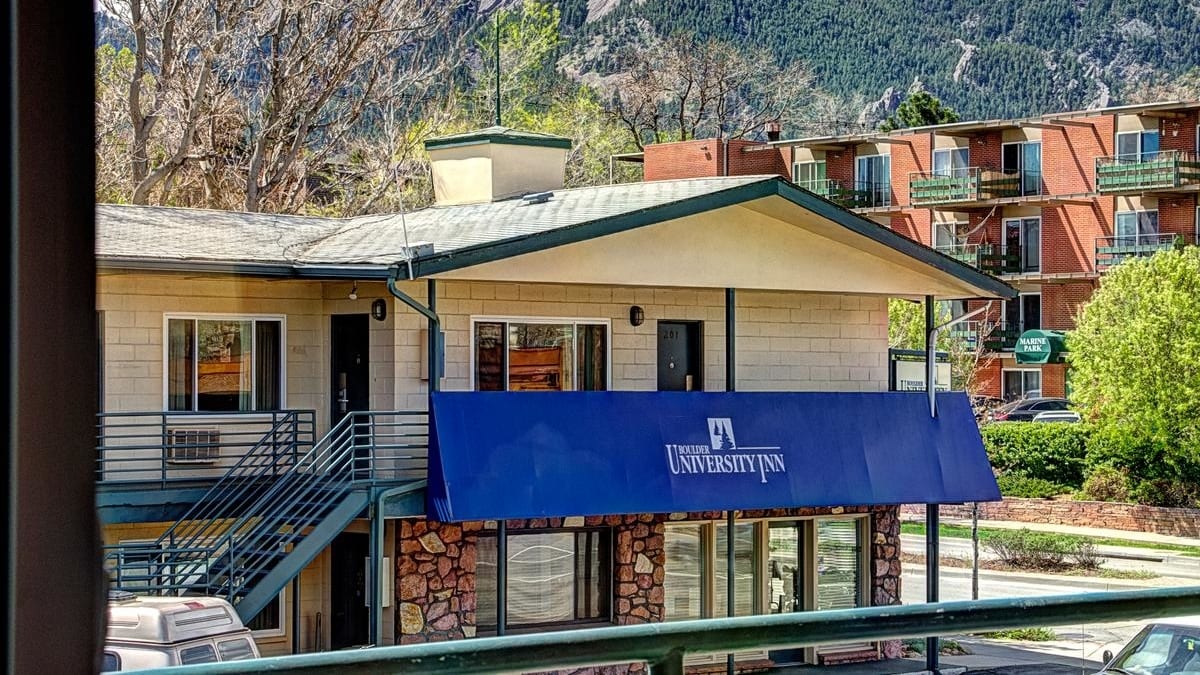 Boulder University Inn is the perfect option for those traveling with pets. This is also an excellent location to be if you're planning to tour the local town. Restaurants, party spaces, and boutique shops are just minutes away from the site.
The pleasing furnishings, comfortable lounge, and hot showers are just a few of the guests' favorites in the inn. Though some warn that since it's located in a high-traffic street, the road noise could be problematic, guests who stayed in the middle rooms did not experience this nuisance.
Those are among the best hotels in town. To fill your itinerary, add some exciting things to do in Boulder.