Whether it's your first date or your fifteenth, Boulder's a great town for going on a date day or night. There's so much to do both inside and out in this vibrant bubble on the northern Front Range.
Being only 45 minutes from Denver, many metro residents plan a day trip to the flatiron city. Often going on a hike before going to dinner, visitors should consider spending a night at one of Boulder's top hotels. Similar to Colorado Springs, in that the mountains are a bit closer than Denver, it's easy to incorporate nature into a dazzling date while staying in Boulder.
With that being said, there are also plenty of great date ideas in Denver, entertaining outings in Fort Collins, and romantic experiences in Colorado Springs to consider, especially if you don't mind driving. Nothing sweeps a person off their feet like jumping from city to city for a sultry weekend getaway.
Here are some of the top date ideas in Boulder, CO, in no particular order:
1. Visit Fiske Planetarium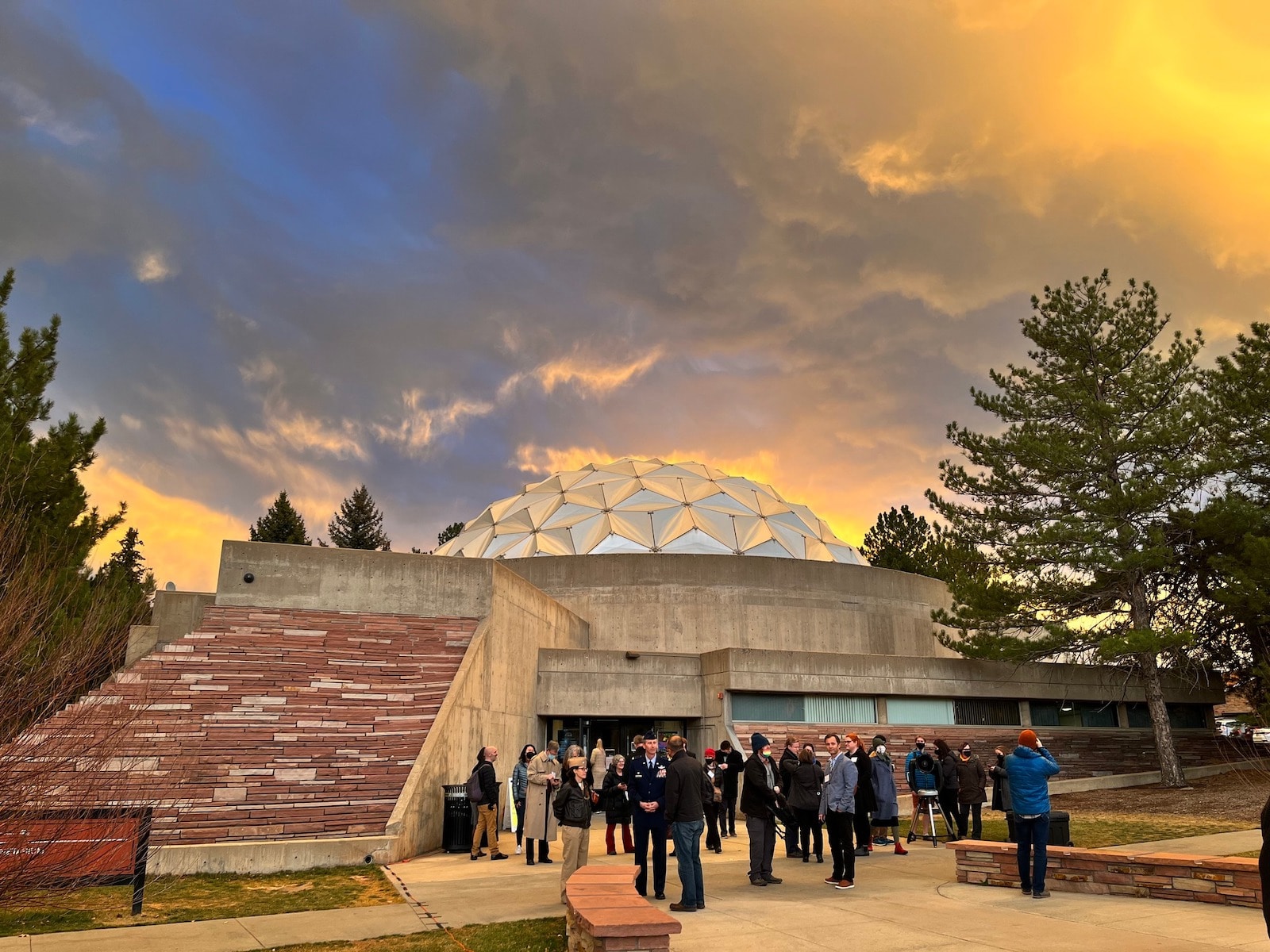 The University of Colorado hosts year-round entertainment at the world-class Fiske Planetarium. You and your date can enjoy a variety of exceptionally narrated and digitally mastered shows. Come by any Thursday, Friday, and Saturday evening for public shows, plus matinees on Saturday and Sunday.
Evening showtimes usually start at 7 pm, and most afternoons are between 1 and 4 pm. Their featured films and music shows playing now include Incoming!, Bears and Aurora of Alaska, Black Holes, and We Are Stars as well as Laser Fantasy and Liquid Sky Pretty Lights. Besides putting on double feature films on certain days, there are also special concerts and events.
After the show, the two of you can meander the lovely, Italian-inspired CU-Boulder campus, one of the top colleges in Colorado. Leisurely make your way northwest to CU's separate "college downtown" area known as The Hill to grab a drink.
Hit up any number of satisfying bars, before capping off the evening at the Sink, where you can soak up the drinks with a late snack. After, sign its famous low-hanging underground ceiling, and be amongst locals and celebrities alike. Even former President Obama stopped by the Sink.
2. Hike the Flatirons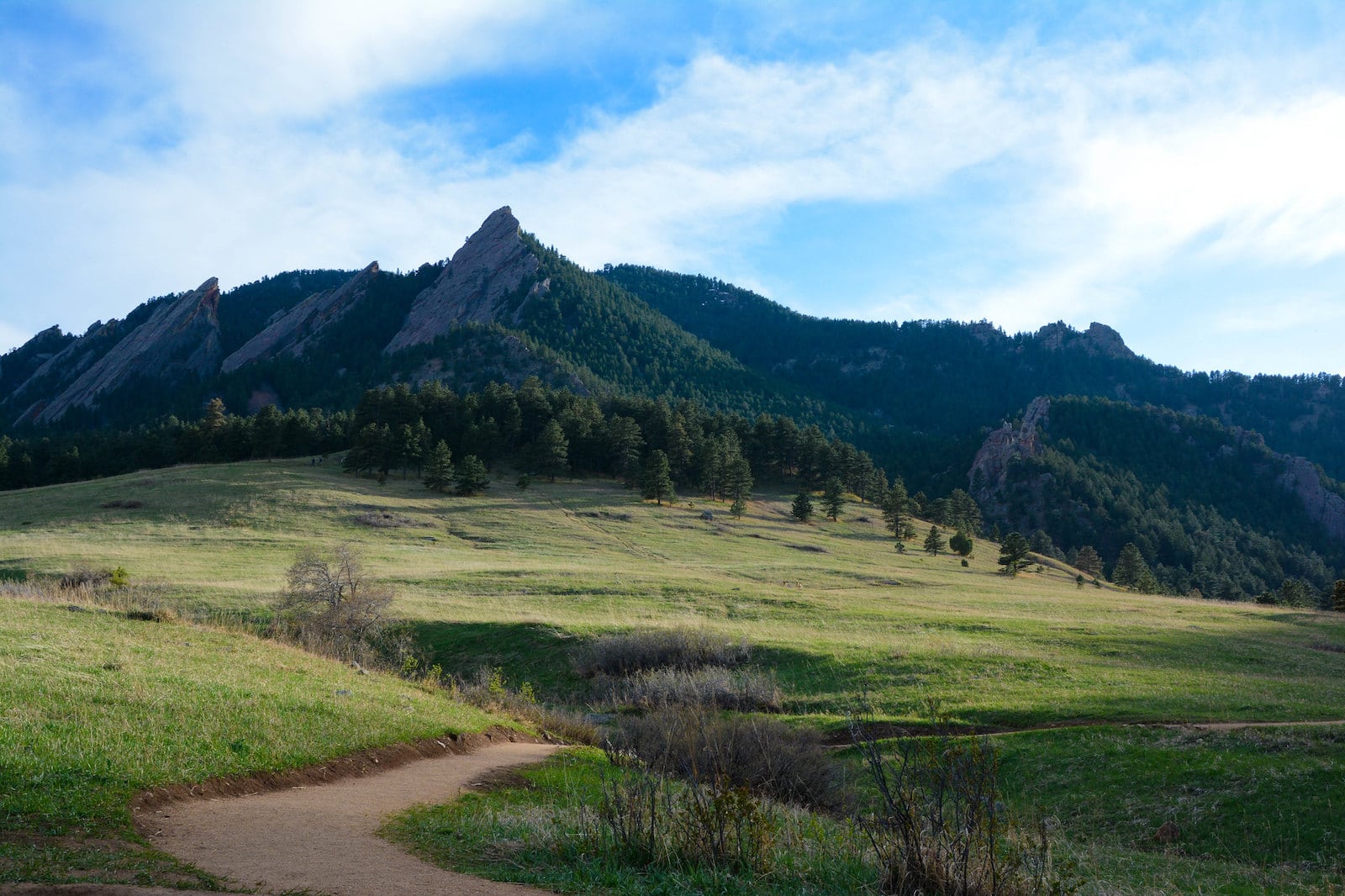 The Flatirons symbolize Boulder, so it's a bucket list item if you haven't explored them. Head over to Chautauqua Park at the base of the aforementioned mountains to begin the hike. You can spend the afternoon here on the expansive lawns, perhaps with a picnic or some games. Begin the hike anytime, including during the evening as long as it's bright enough out.
The First and Second Flatiron Loop is 2.5 miles, gaining nearly 1500 feet in elevation. Dogs are welcome too, in case you'll be double dating with your four-legged pals. You can view the whole range of park trails, as well as a map to ready your plan.
3. Stroll on Pearl Street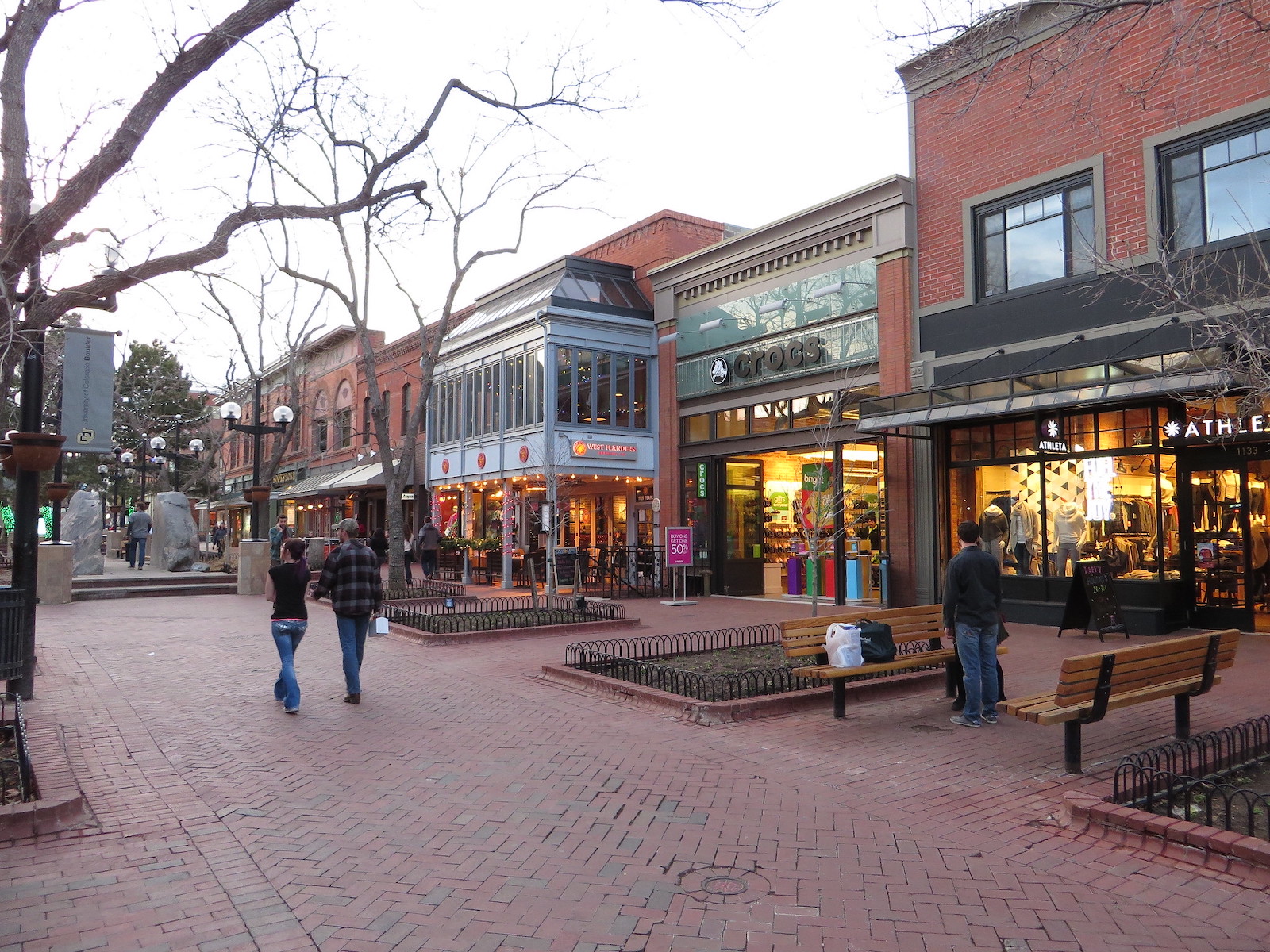 A trip to Boulder is hardly complete without a walk down its charming promenade. Even without a date, it's a great place to meet local singles. Pearl Street is lined with colorful shops and restaurants, so it's among the easiest places to go without a plan. However, if you want to stand apart, have some fun tricks lined up your sleeves.
In downtown Boulder, there are a lot of fun things to do. Kick-off your evening at Piece, Love & Chocolate to browse the town's premiere chocolate boutique. After, swing by the Boulder Dushanbe Teahouse, a unique and beautiful spot for an intellectual conservation. Indulge in some sweets with your tea, or maybe some gourmet chocolate you bought elsewhere.
Moreover, there are cool rooftops and underground bars that can easily turn your afternoon date into an evening of fun. And if you're looking for a dinner option, there are plenty of great restaurants in Boulder to choose from, including Frasca Food & Wine SALT, and Oak on Fourteenth.
4. Enjoy an Ol' Time Cocktail Night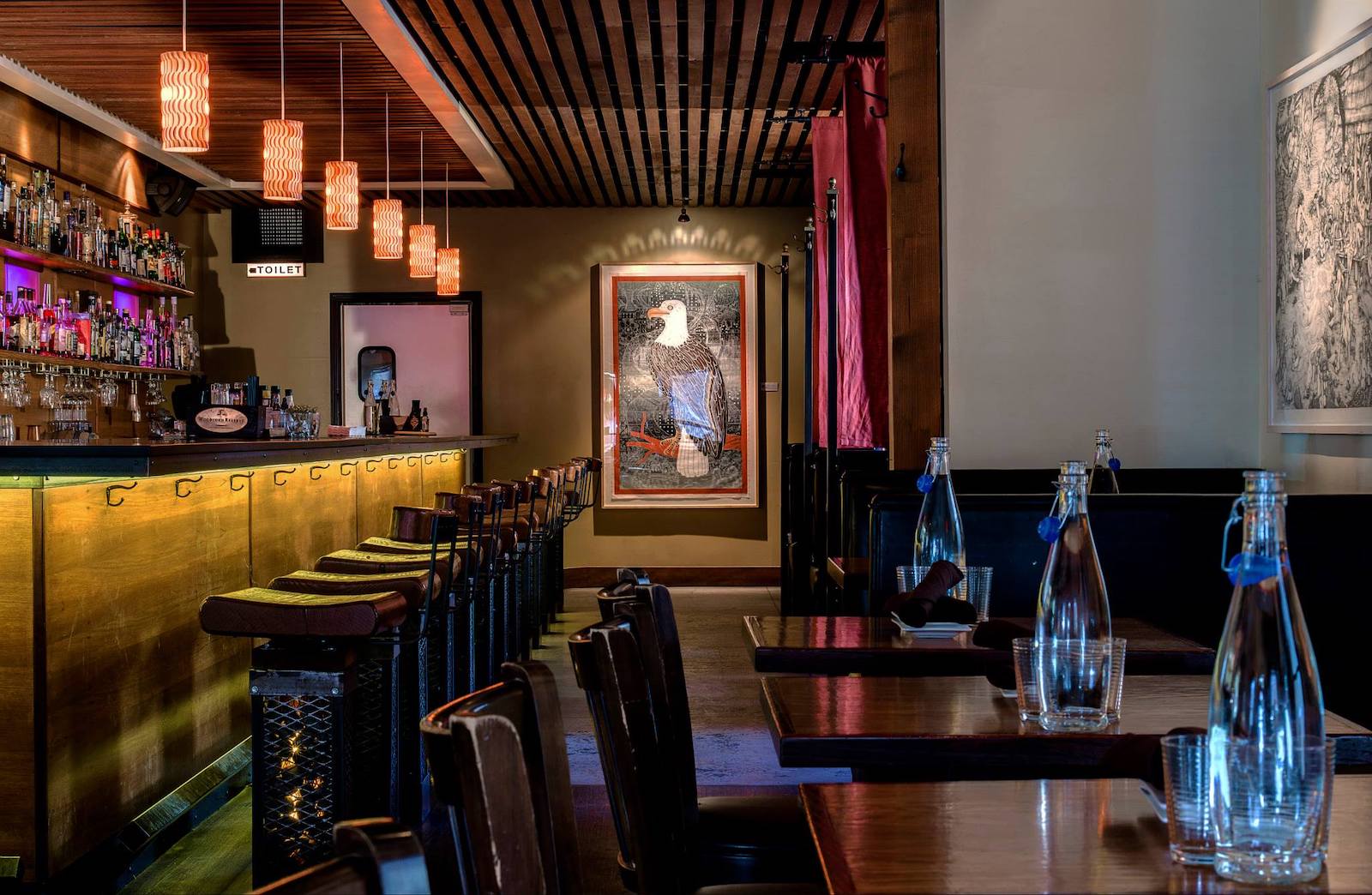 With a number of hidden speakeasies, bars, and distilleries around Boulder, there will be plenty of ways to create a memorable night. Boasting bartenders and mixologists who love to show off their craft and mix exciting drinks for customers, combining a cocktail crawl with an evening on the town is sure to impress your date.
Get the night started off at The Bitter Bar, which is known for its daily happy hour. Pop over to DV8 Distillery for live music, great drinks, and performances as well as monthly and quarterly themed events.  If you're looking for a classic speakeasy, head inside Hotel Boulderado, which gained its claim to fame by having Boulder's first liquor license.
Aptly named License No. 1, the bar was voted "Best Classy Bar" in 2017 by Colorado Daily, thanks to their prohibition-era style drinks and cool vibrant ambiance with live music.
5. Head to the Theatre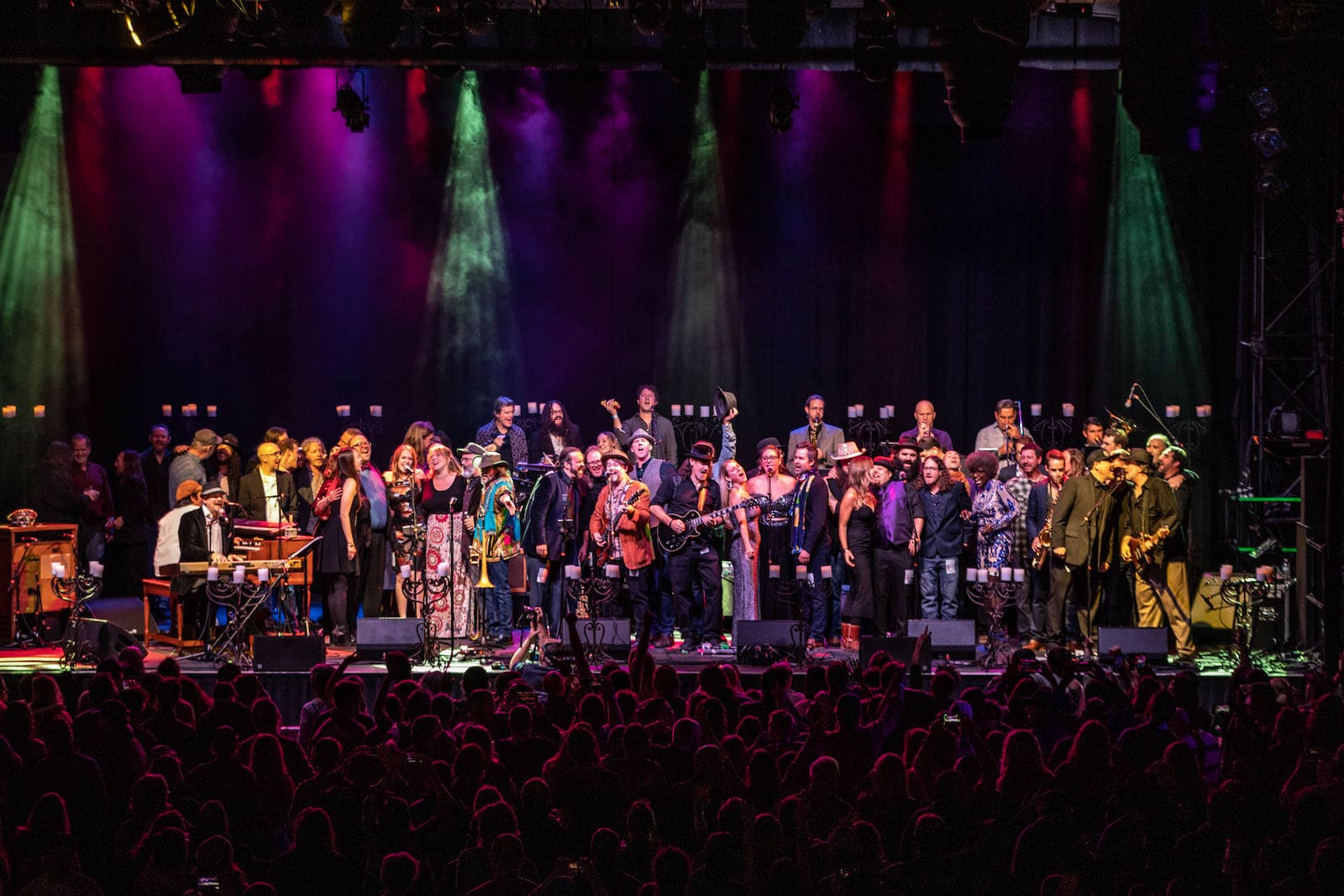 Boulder is a creative place to be no matter how you slice it, from science and technology to arts and culture. For those looking to discover art galleries or theatrical performances, you'll have plenty of venues to choose from. The Dairy Arts Center is a year-round destination for rotating galleries, cinema shows, dance, comedy, theatre, and other performing arts.
Located inside is the Boedecker Theater, considered one of America's top art cinemas. Their diverse programming lineup includes something for everyone, with shows playing at a variety of times throughout the week.
From early June to early August, catch the annual Colorado Shakespeare Festival held at the college's performing arts center. Catch a show on the CU Campus for a romantic evening of laughter and entertainment. Or do a search for any number of one-of-a-kind museums in town for a cognitive date.
6. Cruise up to Panoramic Point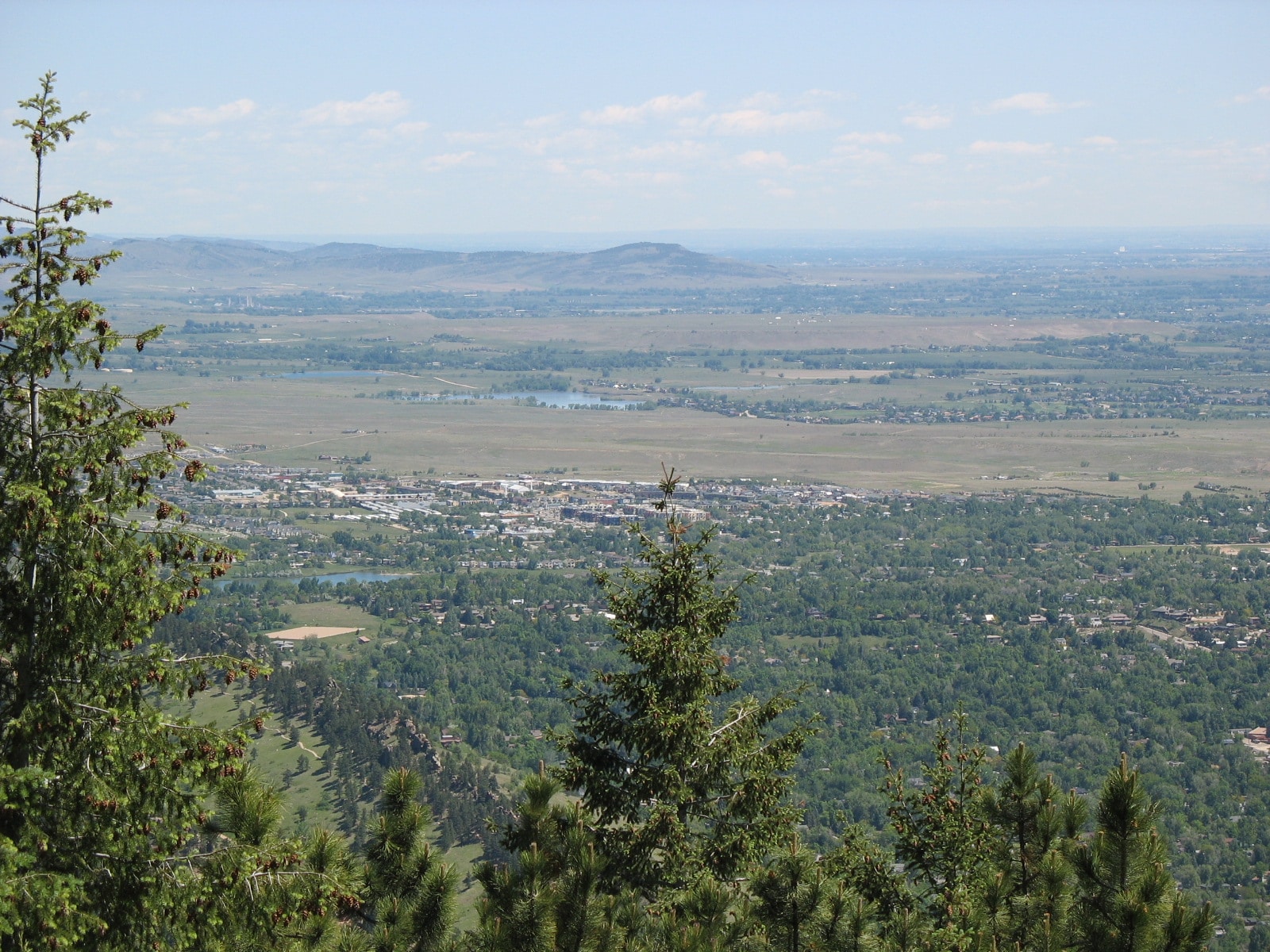 If you and your date are interested in getting outside and want to see Boulder from a new perspective, drive up to Flagstaff Road to Panorama Point. Offering a bird's eye view of Boulder County, you can look out into the distance and try to spot the Boulder Reservoir, Pearl Street, and CU's red-roofed campus.
On a clear day, you can even make out Denver in the distance. Gorgeous both day and night, seeing Paranoma Point under the stars is breathtaking, and incredibly romantic. Panorama Point lies 1.1 miles up Flagstaff Rd from Chautauqua Park. If your vehicle isn't registered in Boulder County, there is a daily parking fee.
There are a couple of charcoal grills and picnic tables that are available on a first-come, first-served basis. Dogs are permitted as long as they remain on a leash. A short and enjoyable hike, visitors are asked to respect nature on their adventure.
A beautiful city surrounded by nature, there are plenty of places for you to take your special someone while in Boulder. A gem in Colorado, you can visit a few places in a day, or spend the weekend getting familiar with the area with your date.  Feel free to share a Boulder date or two in the comments below. Cheers!