For more than 100 years, Hotel Boulderado has been one of Boulder's most famous landmarks. It's located in the heart of downtown, one block away from the popular Pearl Street Mall.
Being one of the first hotels to be built in the town, its name is a mix of Boulder and Colorado. It's a member of the Historic Hotels in America and is listed on the National Register of Historic Places.
Hotel Boulderado opened its doors in true elegance and style with a Gala Ball on New Year's Eve in 1908. Their first guests were able to check in at the hotel on New Year's Day in 1909. Since then, the hotel has celebrated its anniversary with a yearly Gala Ball.
Whether you want to stay the night, ride their original Otis Elevator, or just grab a bite at the café, guests are always welcome to drop by.
Room Types & Dining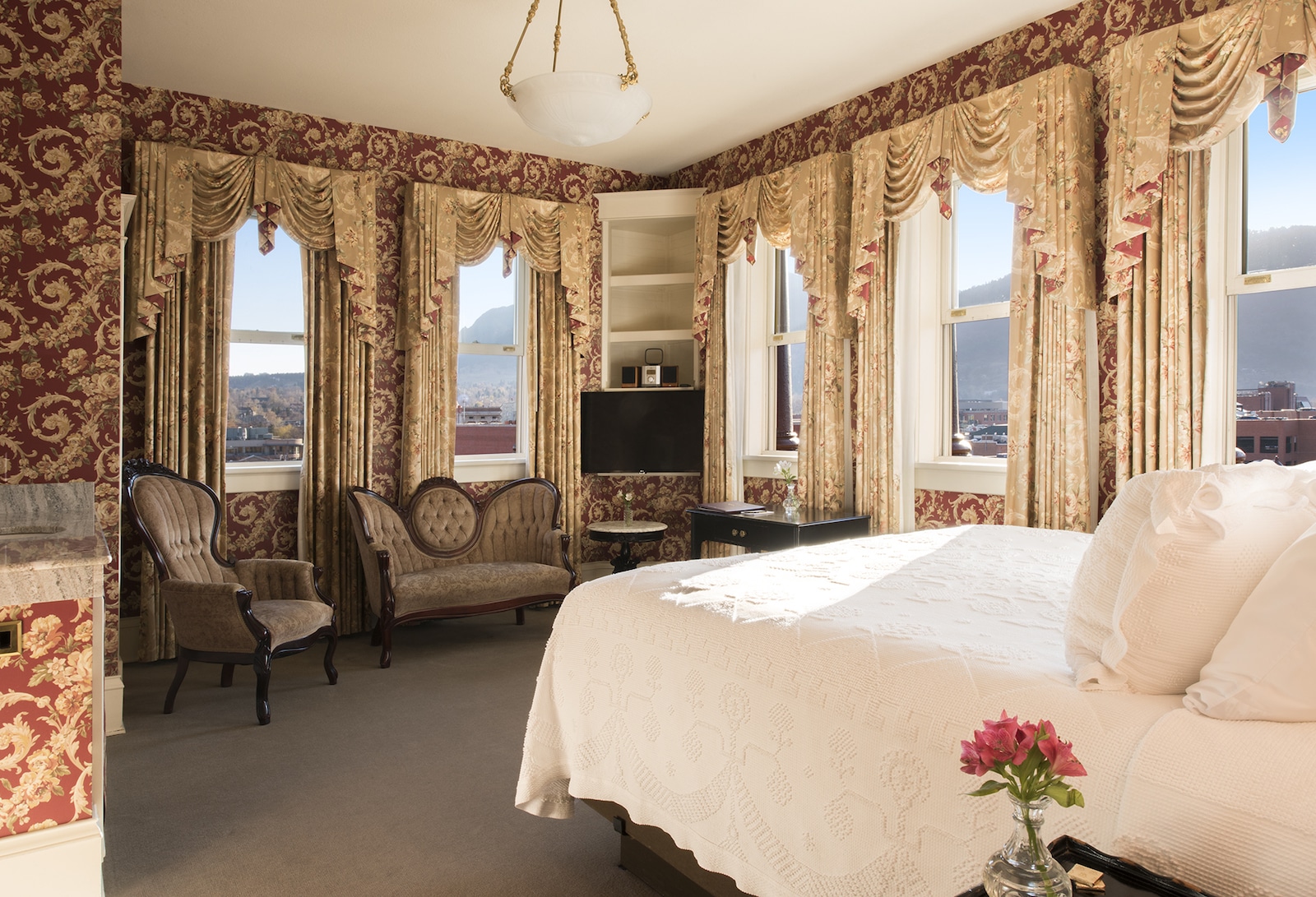 When spending the night at Hotel Boulderado, guests have the option of choosing between staying in the North Wing, Historic Wing, Carriage House, or a Suite. From there, you can pick between a king, queen, full, or ADA room. For those interested in the Carriage House, it should be mentioned that this option is not located within the hotel but in its own building.
While staying at the hotel, guests have plenty of food and drink options. Corner Bar has an expansive patio with umbrellas, making it the perfect place to have a casual lunch or grab a quick snack. Spruce Farm & Fish, a restaurant whose mission is to promote and use high-quality ingredients produced locally, specializes in fresh seafood and contemporary cuisine.
For a drink, some food, and a laugh, head to License No. 1. This early 20th-century bar often hosts comedy shows to go with their unique handcrafted libations. However, if you don't want to leave your bed, room service is also available.
Check prices, availability or book Hotel Boulderado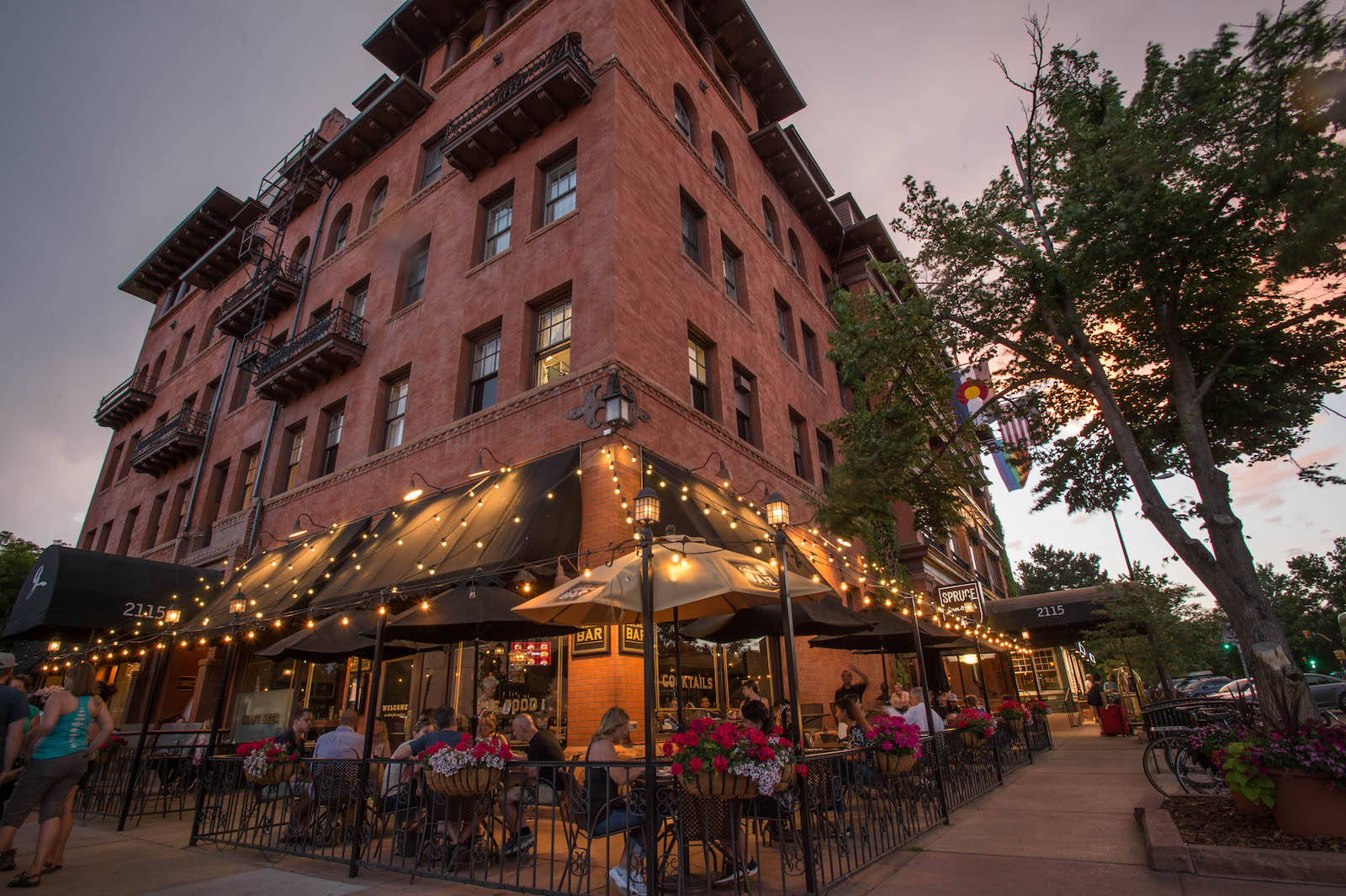 Details
Address: 2115 13th St, Boulder, CO 80302
Phone: 303-442-4344
Rating: 3-star
Website: boulderado.com

Latest in Hotel Boulderado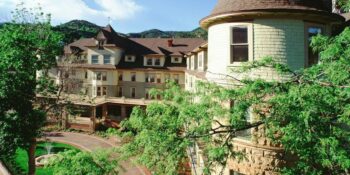 Few states boast the colorful Wild West past that Colorado does. You can experience a trip…