While its nearby city of Denver cooks up quite the impressive culinary scene, Boulder isn't far behind with its remarkable line up of noteworthy restaurants and chefs that greet this college town. Known to be religiously healthy and obsessed with organic ingredients, Boulder does not shy away from its focus on clean, farm-to-table eating habits. This shows in its collection of top restaurants.
From high-end steakhouses to vegan markets, we've rounded up some of our favorite restaurants in Boulder, listed from A to Z. At a mere 30 minutes northwest from Denver if the traffic is right, you can be dining in Boulder's beautiful bubble of a city this evening and be back before bedtime, from across the metropolitan area.
Here are among the top restaurants in Boulder, CO, in alphabetical order:
1. Basta – 3601 Arapahoe Avenue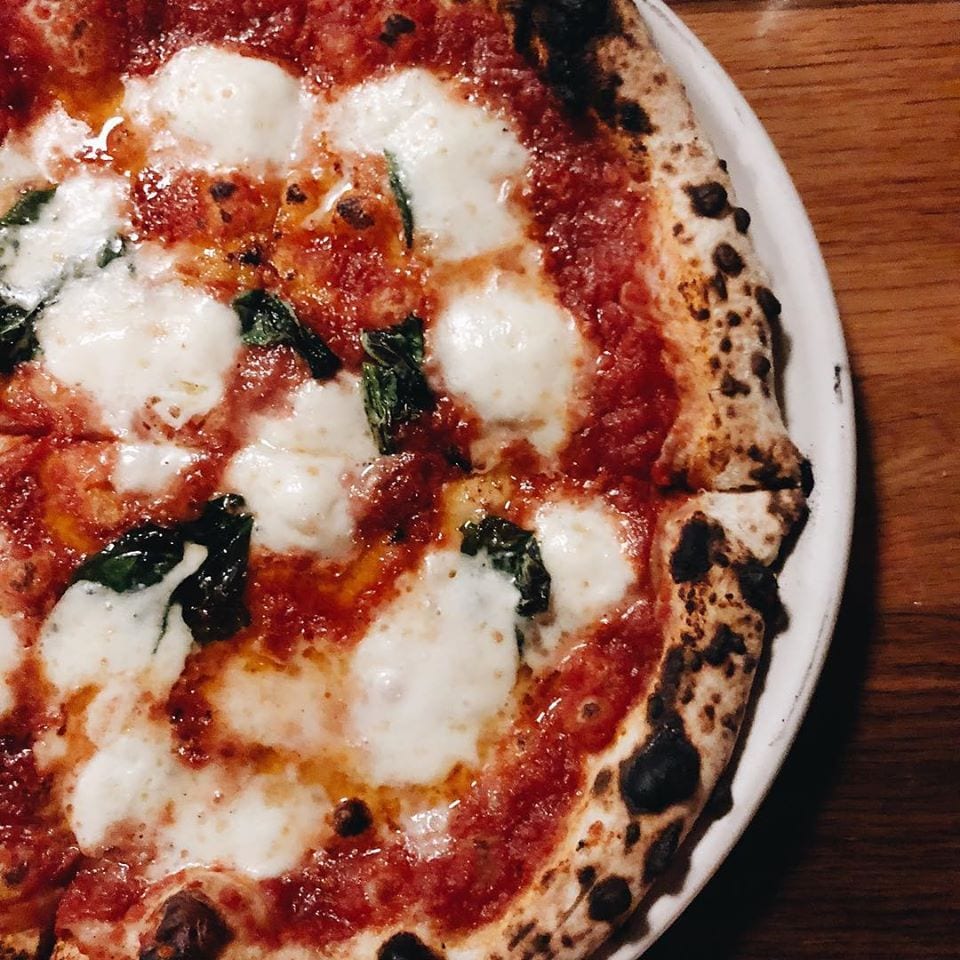 Run solely by a wood-fired oven, Basta churns out delicious pizzas, seafood, and meats with an Italian flair unlike any other. Their selective menu is quick and to the point with a handful of pizza options, a few dinner plates, a petit raw bar, and the piada bread baked fresh from their bakehouse – Dry Storage.
3601 Arapahoe Ave, Boulder, CO 80303 | 303-997-8775 | bastaboulder.com
2. Blackbelly Market – 1606 Conestoga Street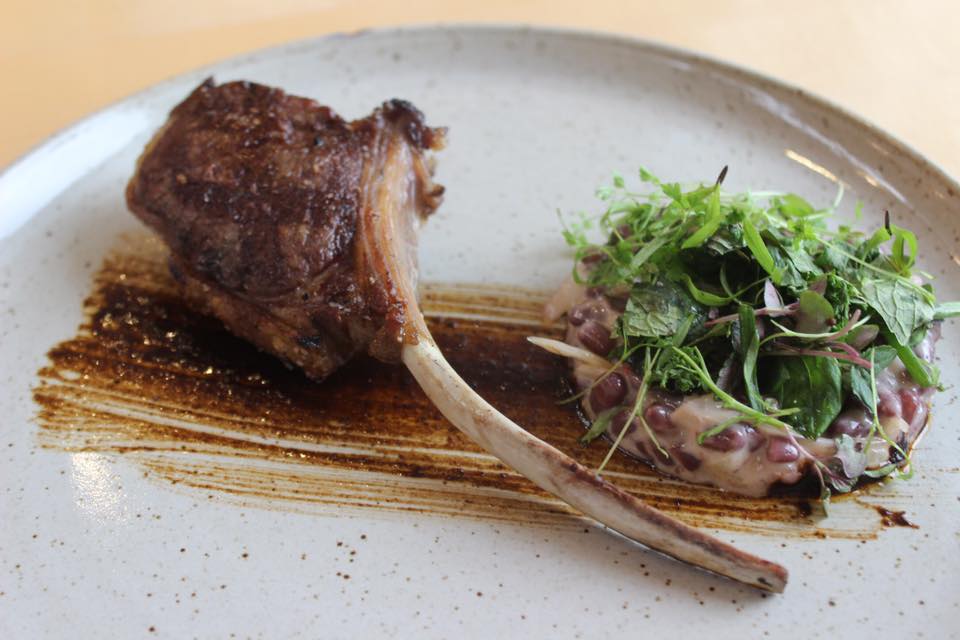 As Boulder's single whole animal, artisanal butcher shop, Blackbelly Market has made a name for itself as not only one of the best restaurants in Boulder but in Colorado. Partnering with its sister butcher shop next door, Blackbelly Market cooks up meat-centered dishes with only the finest cuts of meat, using the entire animal. The market features the butcher shop, plus a decent collection of house-made and local provisions. Breakfast and lunch menus are available at the butcher shop, next to the main restaurant.
1606 Conestoga St #3, Boulder, CO 80301 | 303-247-1000 | blackbelly.com
3. Black Cat – 1964 13th Street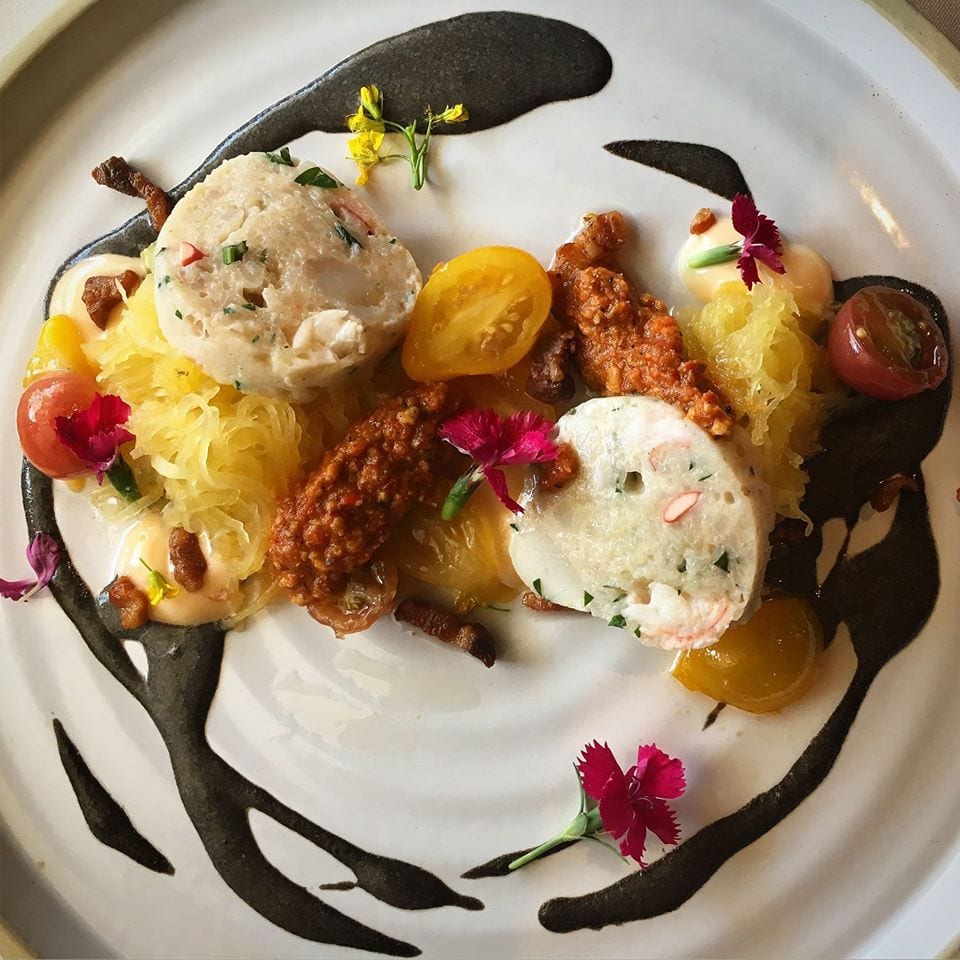 When you think, farm-to-table restaurant, Black Cat is the true definition of what that means. With a strong commitment to sustainability and farm-to-table offerings, Black Cat uses its own certified organic vegetable farm to supply food for the restaurant. The 425-acre farm is located just outside Boulder and produces organic vegetables and grains, plus it raises and breeds a variety of livestock. To taste a bit of everything, order up the Chef's tasting menu for $87, where you will be surprised with the day's presentation from their farm, chefs, and sommeliers for a unique culinary experience.
1964 13th St, Boulder, CO 80302 | 303-444-5500 | blackcatboulder.com
4. Chez Thuy – 2655 28th Street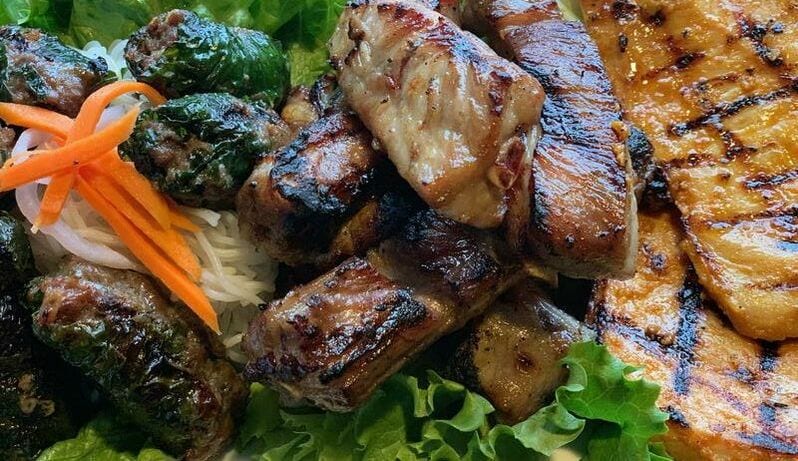 A fine dining Vietnamese restaurant, Chez Thuy combines the culinary traditions of Chinese, French, Thai, and Indonesian with their own special twist to create one-of-a-kind dishes. This casual eatery has been serving up classic bites of spring rolls, stir-fries, and curries since 1993. Anything this long-standing deserves a try!
2655 28th St, Boulder, CO 80301 | 303-442-1700 | chezthuy.com
5. Chimera – 2014 10th Street
With a focus on flavors of the Pacific Rim, Chimera is the sister sit-down restaurant to Zoe Ma Ma (listed below). An ideal blend of American and Chinese culinary styles and tastes, one can expect ramen, Korean hot pots, or house-made Xiao Long Bao soup dumplings. It's a culinary adventure for your taste buds all set within contemporary, soft surroundings.
2014 10th St, Boulder, CO 80302 | 720-580-1100 | chimera.restaurant
6. Corrida – 1023 Walnut Street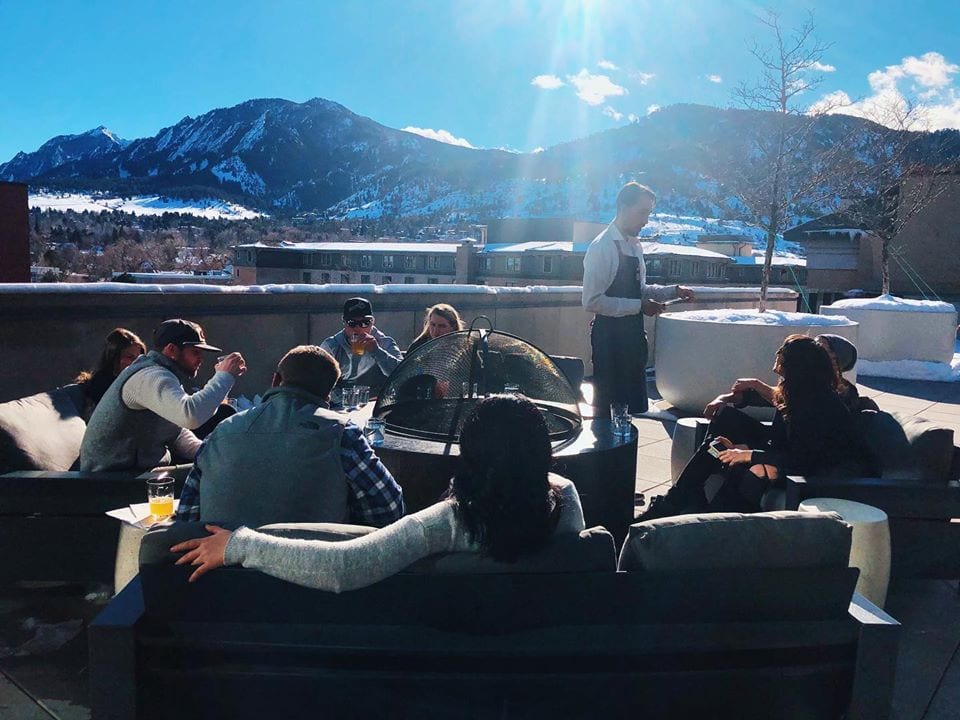 Combined with its rooftop patio, mountain views, and delightful food, Corrida raises the bar as one of the best culinary experiences in Boulder. While it might seem that the views are the highlight of this presentation, the steak-only menu leaves meat-lovers in a state of bliss. From their $120 American Wagyu/Angus cross bone-in brandy aged ribeye to the $42 American Wagyu Bavette, there is something for everyone's tastes and wallets.
1023 Walnut St #400, Boulder, CO 80302 | 303-444-1333 | corridaboulder.com
7. Cured – 1825 Pearl Street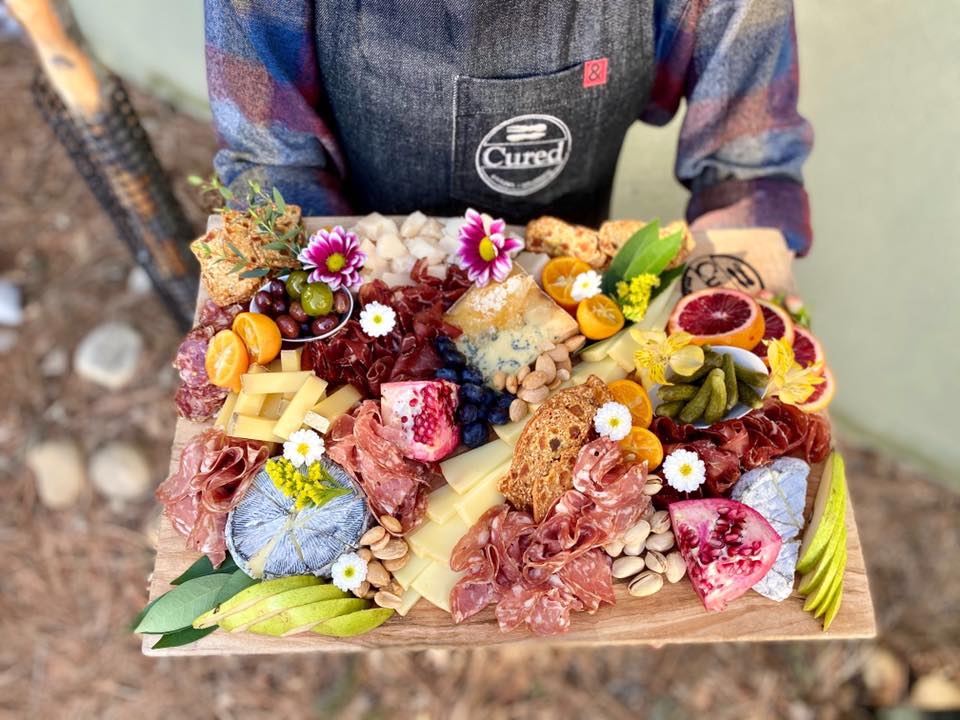 As a specialty grocer, Cured offers up a hand-picked selection of cheeses, wine, meat, sandwiches, and other unique grocery items. Grab and go or enjoy a quiet lunch in their shared space with Boxcar Coffee.
1825 Pearl St ste b, Boulder, CO 80302 | 720-389-8096 | curedboulder.com
8. Dushanbe Teahouse – 1770 13th Street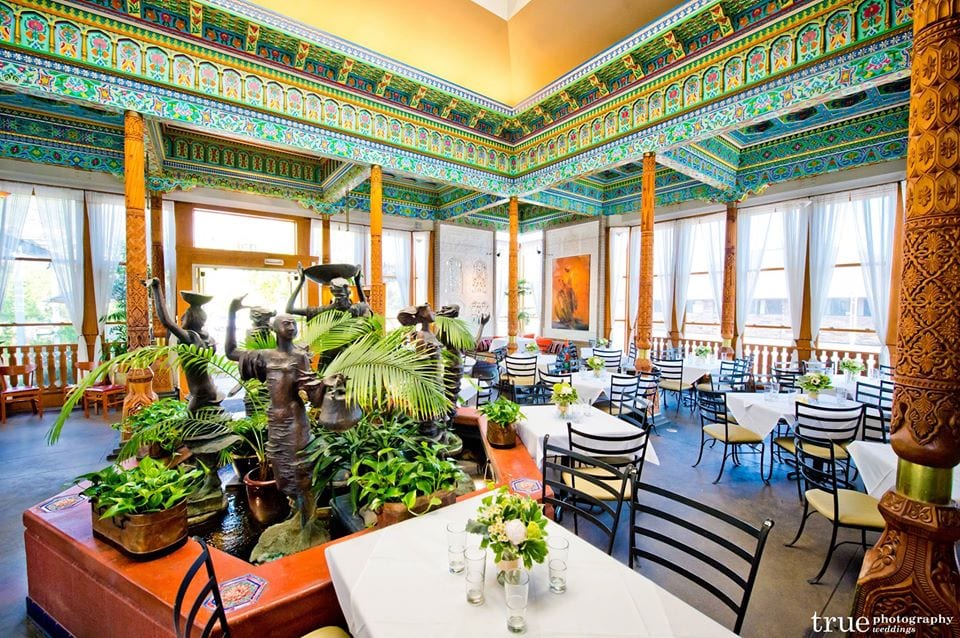 Probably one of the city's most prized possessions, the Dushanbe Teahouse is a colorful and beautiful landmark and restaurant that symbolize not only good international relationships but excellent food as well. Shipped from Tajikistan, a sister city to Boulder, the teahouse was assembled in Colorado and stands now as a stunning representation of Central Asia teahouses. Enjoy Middle Eastern-style foods at brunch and lunch. Afternoon tea-time is by reservation only but is a true treat in this ornate teahouse that not only satisfies and delights but transports to another world.
1770 13th St, Boulder, CO 80302 | 303-442-4993 | boulderteahouse.com
9. Flagstaff House Restaurant – 1138 Flagstaff Road
An elegant American eatery, the Flagstaff House Restaurant not only serves up excellent food but also offers one of the best views in town. Originally built as a summer cabin in 1929, the Flagstaff House Restaurant is now one of Boulder's most popular restaurants. The dinner menu includes several appetizer options, a selective list of three-course meals, and the premier Chef's Tasting menu for $128. Enjoy everything from world-class steaks to fresh seafood with an extensive dessert menu. Add to your dining experience with a glass or bottle of wine from their carefully selected wine list.
1138 Flagstaff Rd, Boulder, CO 80302 | 303-442-4640 | flagstaffhouse.com
10. Frasca Food & Wine – 1738 Pearl Street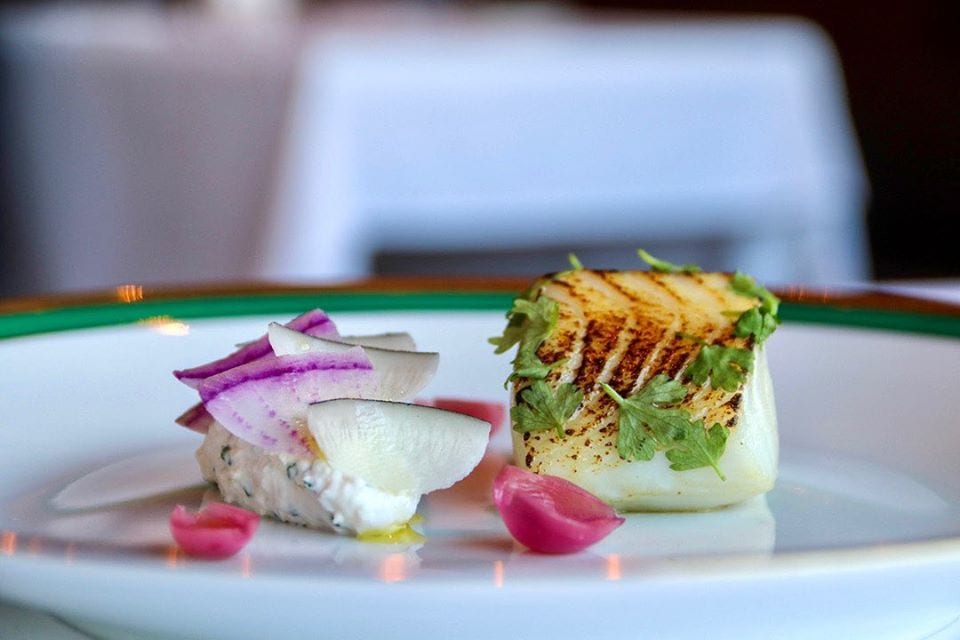 Recently added to the list of Colorado restaurants named in the James Beard nominations for outstanding restaurant, Frasca Food & Wine is no stranger to awards and accolades for its food and dining experience. Winning awards for not only its Northern Italian Friulano cuisine but also for its exceptional hospitality, Frasca Food & Wine isn't just one of the best restaurants in Boulder, it's one of the best in the country.
1738 Pearl St, Boulder, CO 80302 | 303-442-6966 | frascafoodandwine.com
11. Fresh Thymes Eatery – 2500 30th Street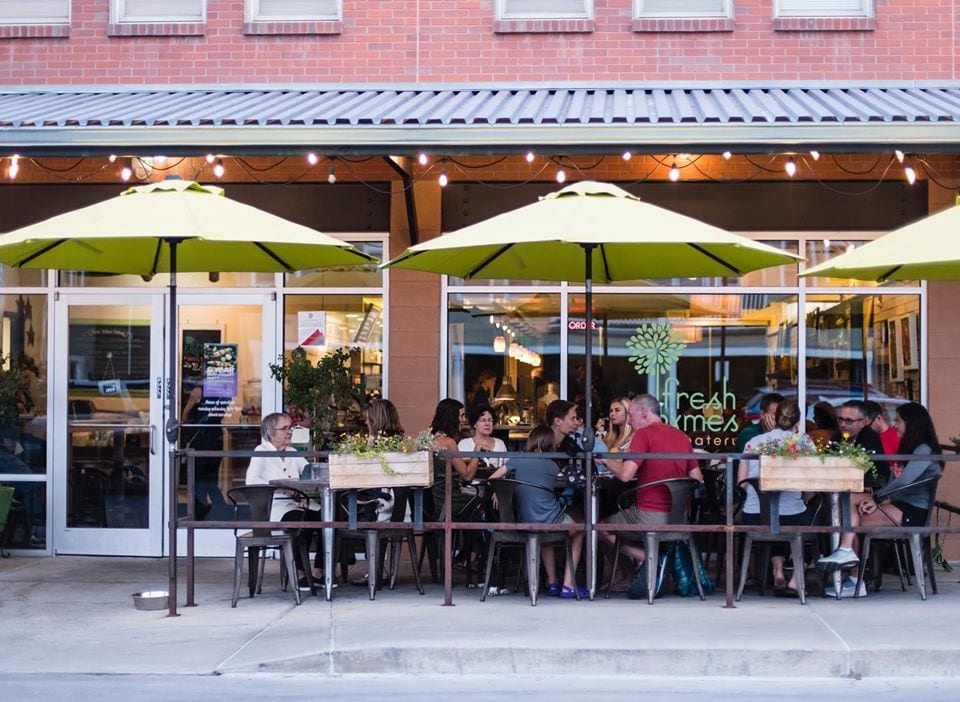 For the real deal in organic foods, check out Fresh Thymes Eatery. Where they say, "Welcome to Fresh Thymes, where whole foods are an obsession, gluten-free is a given, and everyone with taste buds has a reason to put on their party pants." Now, who would argue with that? Enjoy fresh seasonal salads, burgers, grilled pizzas, and specialty dishes like their dragon tacos. Not dining in? Get your food to go or check out their marketplace where guests can take home everything from freshly baked bread to slow-cooked bone broth.
2500 30th St STE 101, Boulder, CO 80301 | 303-955-7988 | freshthymes.com
12. Izakaya Amu – 1221 Spruce Street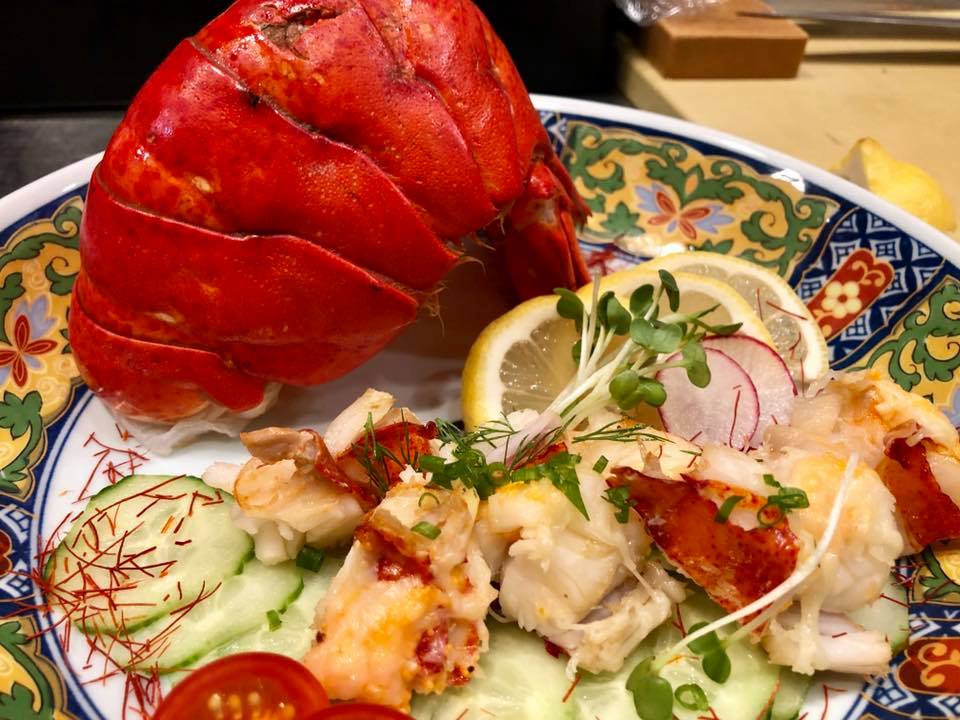 While its small in space, Izakaya Amu makes up for it with big flavor with its high-quality sushi. Trying to emulate the kind of dining atmosphere you would experience in Japan, Izakaya Amu sticks to tradition by asking patrons to remove their shoes before sitting at the counter, or the back-tea rooms.
1221 Spruce St, Boulder, CO 80302 | 303-440-0807 | izakayaamu.com
13. Oak at Fourteenth – 1400 Pearl Street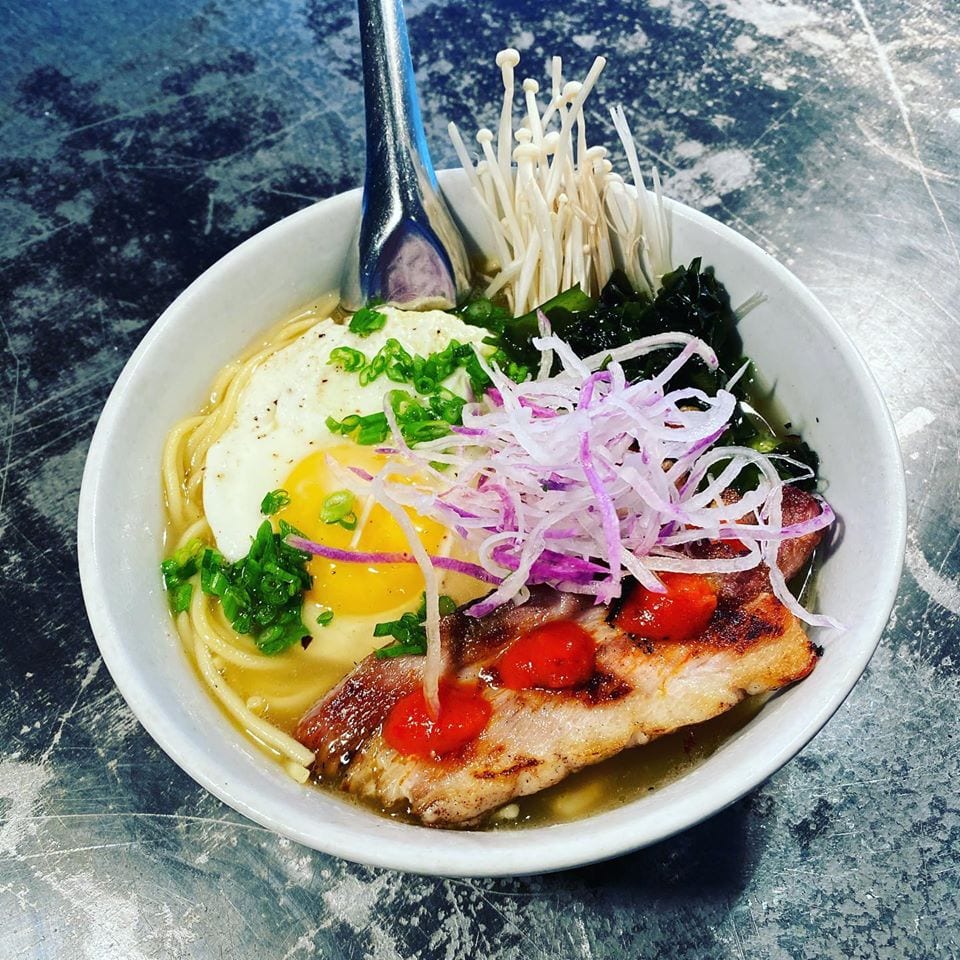 What's in a name? Oak at Fourteenth sticks to its namesake with oak wood-fired dishes like their oak-grilled hanger steak, oak roasted chicken, and smoked cheddar hush puppies. And of course, what meal is complete without a delicious cocktail or glass of wine, choose either one from their libations menu.
1400 Pearl St, Boulder, CO 80302 | 303-444-3622 | oakatfourteenth.com
14. River and Woods – 2328 Pearl Street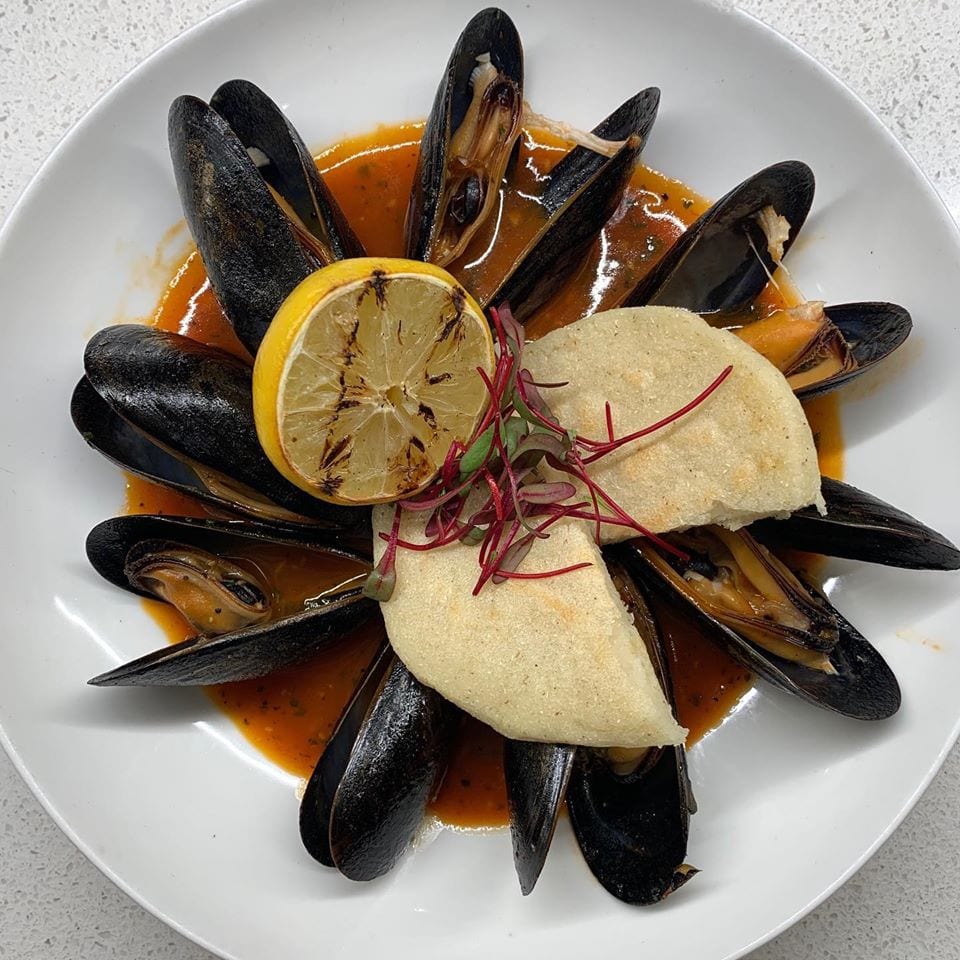 Feel right at home at the cozy cottage that is the setting for one of Boulder's best restaurants, River and Woods. With a family-focused menu, featured recipes are given by local community members. With a focus on serving an elevated taste of Colorado cuisine, patrons will expect to find foods like pan-seared Rocky Mountain trout, rock river bison double cheeseburger, and oysters Hickenlooper. And just like the food, the atmosphere is modern and whimsical steeped in tradition.
2328 Pearl St, Boulder, CO 80302 | 303-993-6301 | riverandwoodsboulder.com
15. SALT the Bistro – 1047 Pearl Street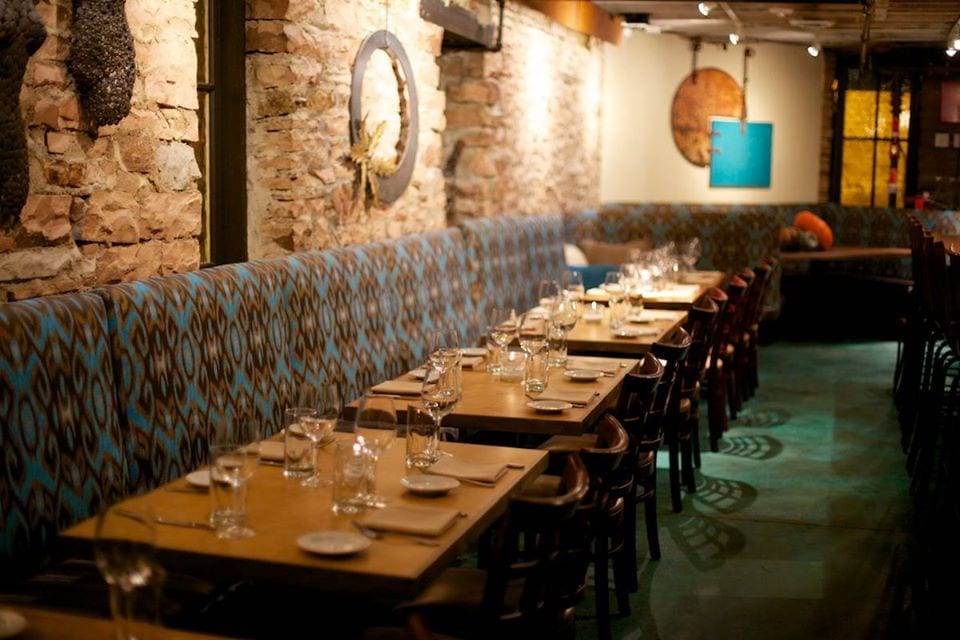 Priding themselves on long-standing friendships with local farmers, ranchers, and purveyors, SALT the Bistro cooks up authentic fresh foods that are sure to please your appetite and your diet. Combining healthy ingredients, with delicious flavors and sustainable products, the menu includes wood-fired winter flatbread and burgers, plus homemade pasta and seafood. With an inviting atmosphere and a prideful sense of hospitality, meals here promote conversation and connection. So, pull up a seat, order a cocktail or glass of wine from their wine list, and enjoy an evening at SALT the Bistro.
1047 Pearl St, Boulder, CO 80302 | 303-444-7258 | saltthebistro.com
16. Santo – 1265 Alpine Avenue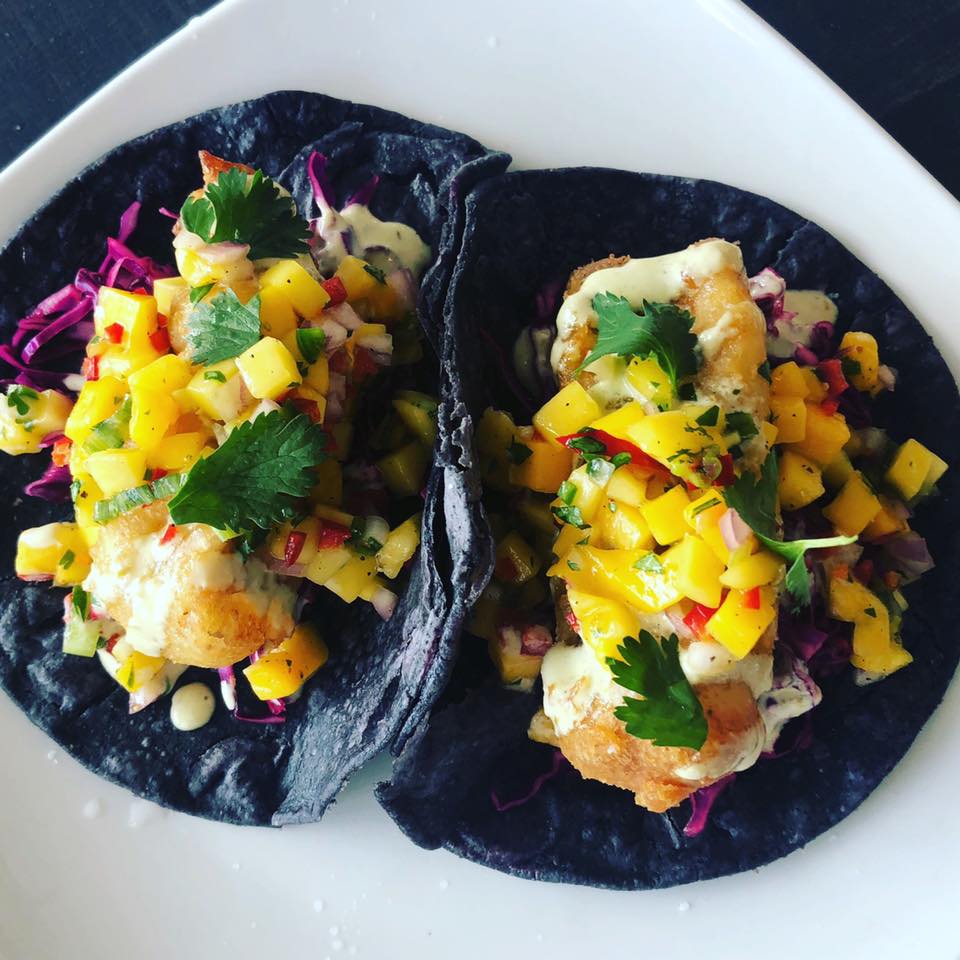 Inspired by the foods in his home-town of Taos, New Mexico, chef Hosea Rosenberg brings the flavors and spices of home to Boulder. The menu perfectly blends the classic cuisines, regional spices, and chiles of Northern New Mexico with a Colorado method to sourcing meats and produce. The all-day diner serves up favorites like red chile posole, smashed green chile cheeseburger, breakfast burritos, and blueberry blue corn muffins.
1265 Alpine Ave, Boulder, CO 80304 | 303-442-6100 | santoboulder.com
17. The Kitchen American Bistro Boulder – 1039 Pearl Street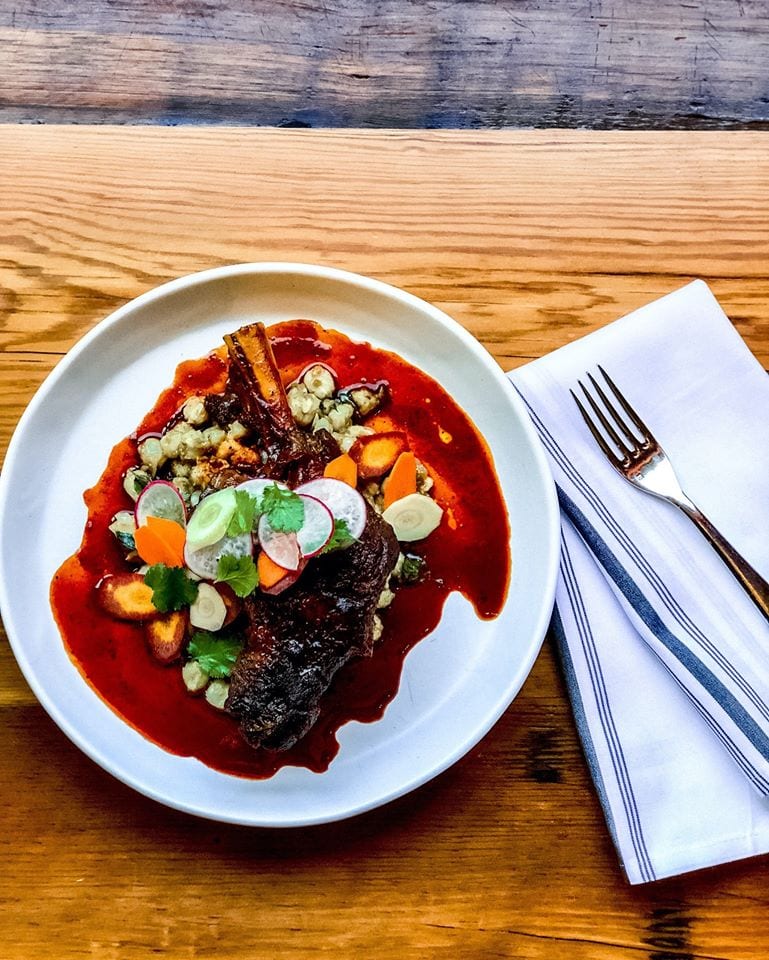 Leading the way in Boulder's farm-to-table scene, The Kitchen creates crave-worthy food that is approachable and not pretentious. Providing sustainable and locally sourced meals, they use ingredients only from American farmers they know and trust, translating into food their guests know and trust. Cap off your night at the swanky upstairs cocktail lounge with crafty cocktails and an extensive wine list.
1039 Pearl St, Boulder, CO 80302 | 303-544-5973 | thekitchenbistros.com/location/boulder-colorado
18. The Mediterranean – 1002 Walnut Street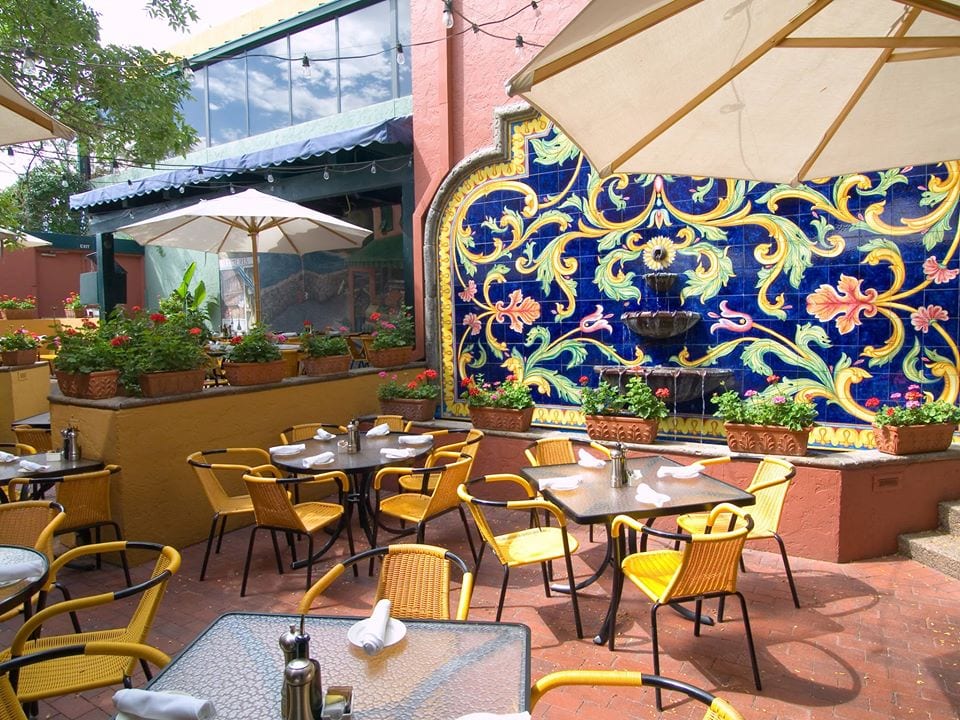 Highly acclaimed for its tapas-rich happy hour, rocking patio scene, and wood-fired pizza, The Mediterranean, or rather, The Med is one of Boulder's favorites for over 20 years. The menu features tapas & paellas, wood-fired pizzas, and seafood dishes – all inspired by the Mediterranean cuisine and lifestyle. Top off your meal with their impressive drink menu with signature cocktails, beer, wines, and more.
1002 Walnut St, Boulder, CO 80302 | 303-444-5335 | themedboulder.com
19. Zoe Ma Ma – 2010 10th Street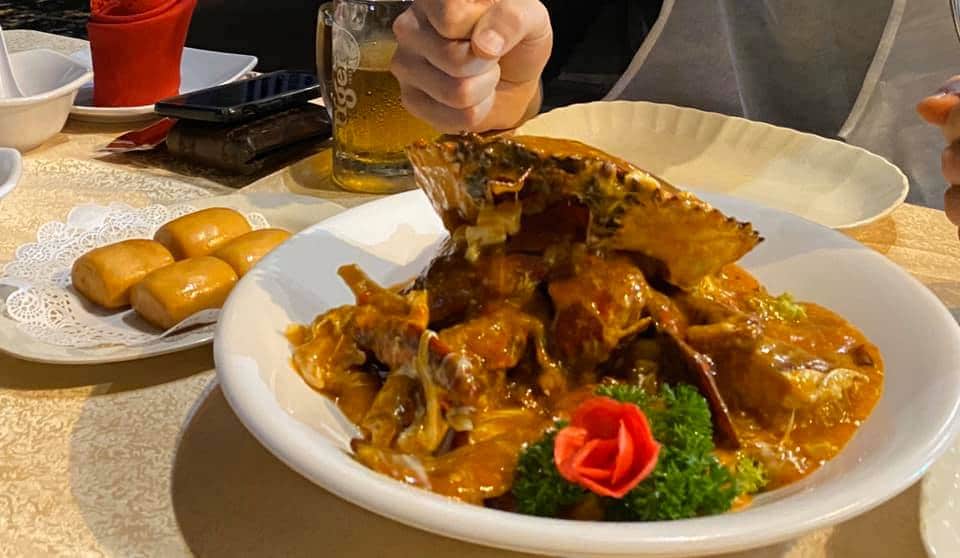 Inspired by his mother's love for cooking, Edwin Zoe opened Zoe Ma Ma in 2010 to share with Colorado her signature dishes and tasty home cooking. Patrons will find Chinese street food options all within a cozy, relaxed atmosphere. With options like Dim Sum – Then Some and noodle bowls, the everyday menu is quick and to the point. Come in on Sundays, Mondays, and Tuesdays for Sichuan braised beef noodles, on Wednesdays and Thursdays for the Lion's Head meatballs, and Fridays and Saturdays for roast duck wonton noodle soup.
2010 10th St, Boulder, CO 80302 | 303-545-6262 | zoemama.com
Thanks for checking out our roundup of top restaurants in Boulder, Colorado. Add one of these delicious places to eat to your Boulder date night for an evening to remember. Perhaps even stay the night in one of its unique hotels, allowing you to check out some amazing attractions the next day.
You can start your day early in Boulder with a cold brew from one of the top coffeeshops, then go for morning trek along one of its terrific hiking trails. Finally, swing by a local winery for a fun, relaxing wine tasting. Either way, hope you enjoy your meal and time in this vibrant flatirons city.