Colorado's rich winemaking history dates back to 1899 when Governor George Crawford planted 60 acres of wine grapes and fruit near the high desert farming town of Palisade, Colo. The idea caught on and in 1909 more than a million pounds of grapes were harvested from over 1000 Colorado farms. A few short years later though, prohibition caused all grapevines to be uprooted and winemaking ceased.
Thankfully wine grape vineyards have returned to Colorado's Western slope and this once burgeoning industry is exploding again as Boulder vintners take advantage of bountiful harvests from lush, fertile vineyards and consistently produce premium wines winning gold, silver and bronze medals at national and international wine competitions.
Boulder Wineries, Wine Bars and Tasting Rooms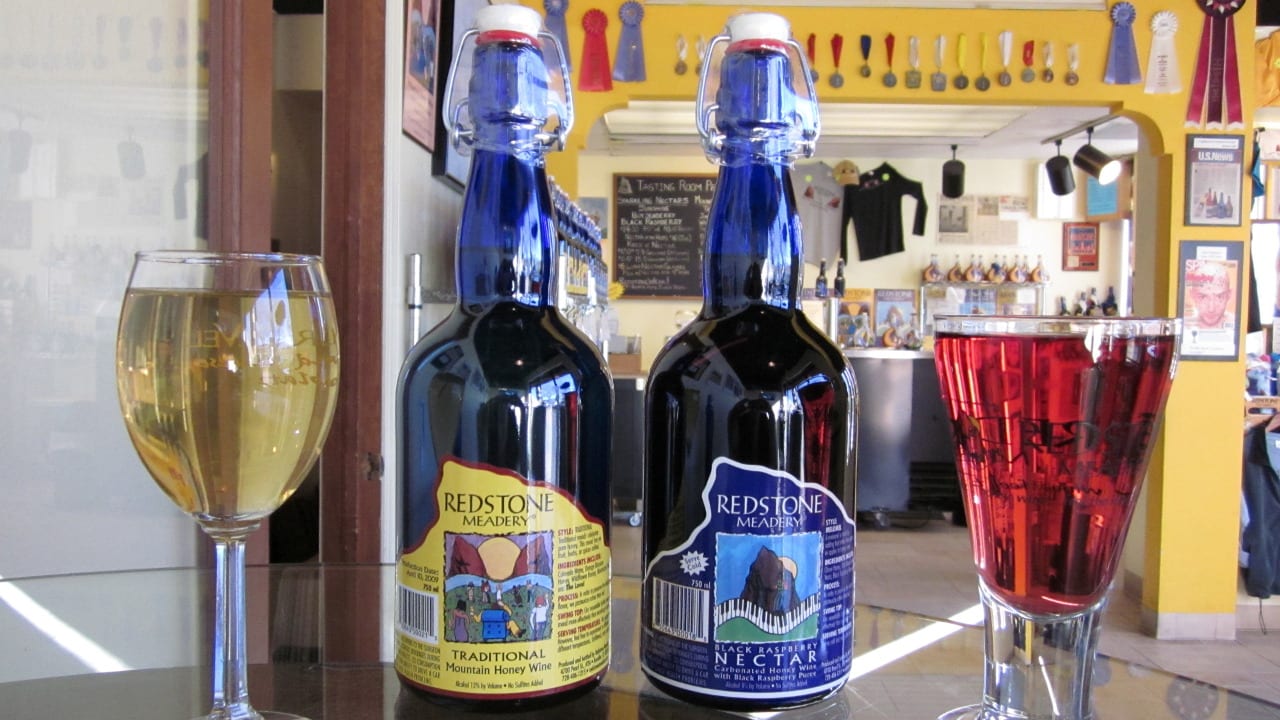 Boulder County is full of excellent wine bars to where they'll happily fill up your glass. Many of the wineries in Colorado obtain their grapes from Colorado's Western Slope and produce it in Boulder.
Bookcliff Vineyards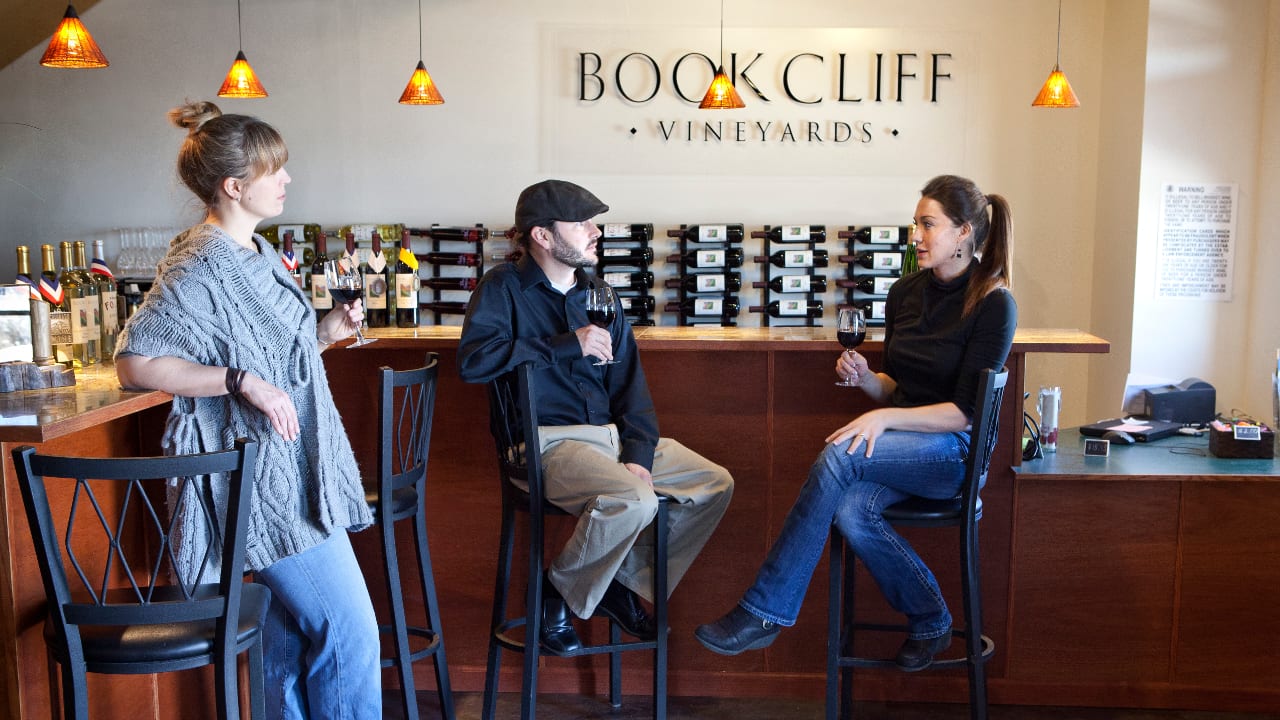 Boulder is home to several family-owned wineries and although relatively small BookCliff Vineyards is the largest of the five, producing 4000 cases of wine yearly and owners of 17 Gold medals! They grow 14 varieties of their own grapes in vineyards they've owned or leased in the Grand Valley American Viticultural Area (AVA) just east of Palisade since 1996. Their goal is to make wine true to its varietal character that's drinkable now and also cellars well for later enjoyment.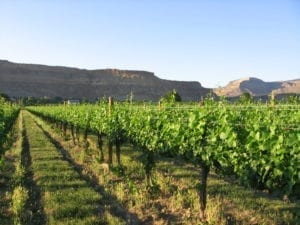 BookCliff has come a long way from bottling wine in their basement
and a visit to the winery reveals a tasting room and production facility surrounded by gleaming stainless steel fermentation tanks and American and French oak barrels. Enjoy a self-guided tour and pepper the staff to share their wine lore along with samples of their award-winning Cabernet Franc, Chardonnay, Viognier, Muscat Blanc, Riesling, Merlot, Cabernet Sauvignon, Petit Verdot and Malbec wines.
BookCliff's owners, John Garlich and Ulla Merz, host delicious sit-down dinners in their Boulder winery, showcasing BookCliff wines paired with sumptuous foods. Or consider a trip to Palisade and enjoy a five-course feast in their vineyard, notorious for its stunning backdrop and magnificent views.
Redstone Meadery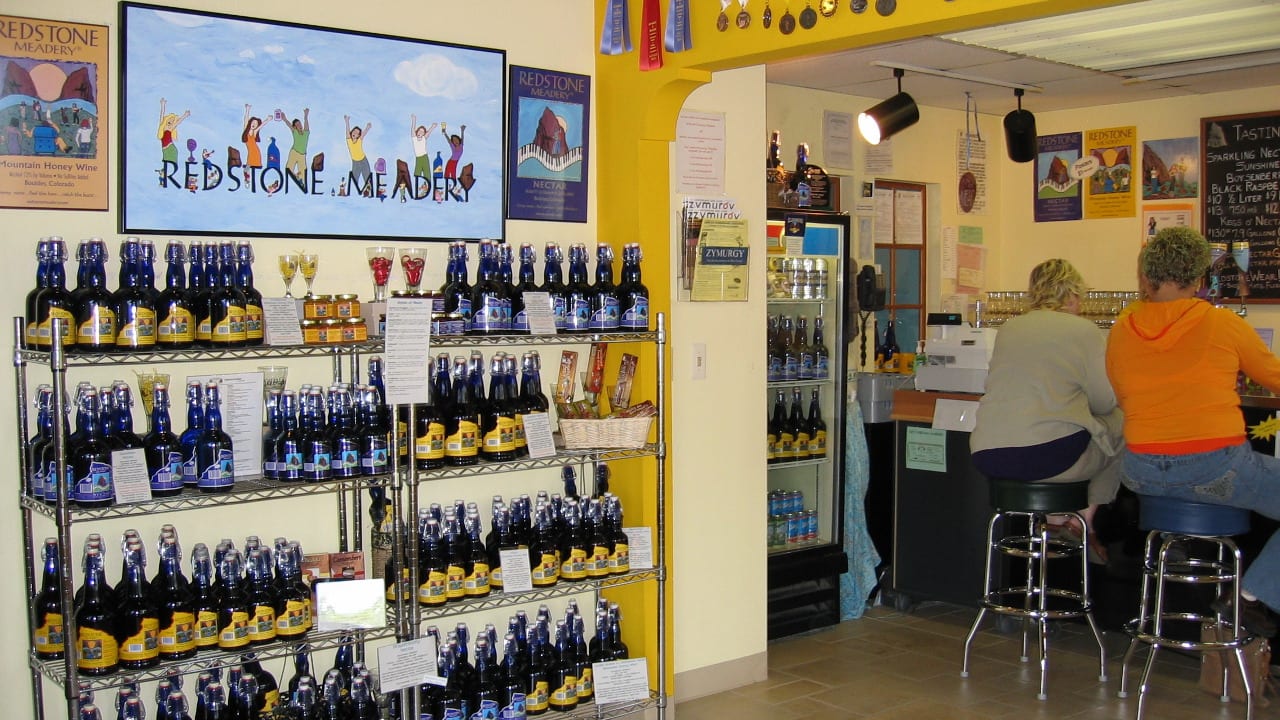 Nectar of the gods and folly of swarthy Vikings
, the ancient beverage mead
conjures visions of castle feasts, romance and chivalrous heroes. But, hey! There's no need to travel back in time for a frothy mug of mead when Redstone Meadery has been brewing and bottling in Boulder since 2000. Owner David Myers crafts what he believes is the highest quality honey wine on the market
and his 20-state fan base proves he's onto something tasty.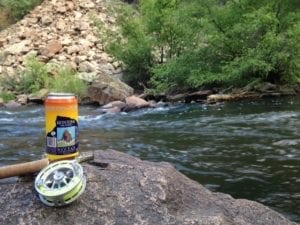 Redstone offers Nectar Meads which Myers refers to as "Mead for the Masses" with 8% alcohol and a light, refreshing taste. They also make Mountain Honey Wines similar in style to red or white grape wines. Redstone Reserves are produced once a year and are similar to Port wine; dense and heavy and supremely suited for dinner with Zeus. Redstone distinguishes their mead by using non-breathable swing top bottles, rather than corks, to avoid oxidation and to provide a longer shelf life once opened. No sulfites are added and honey is used as a natural preservative. Catch an informative tour at the meadery and enjoy a refreshing goblet of Meadmosa afterwards.
Augustina Winery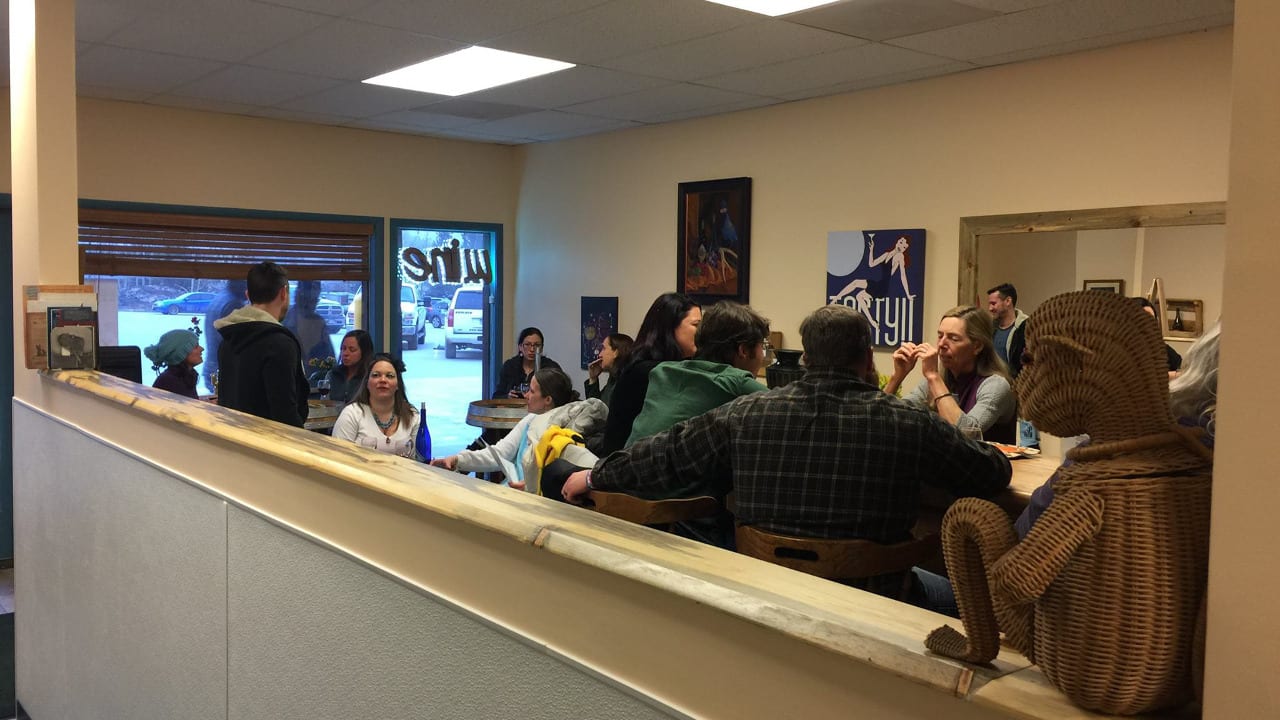 Next stop: Augustina's Winery. This one-woman operation owned by Marianne "Gussie" Walter is Boulder County's oldest winery. Walter believes her wines are ideal for backpacking adventures, raucous poker parties, family barbecues, good mystery novels and gingersnaps.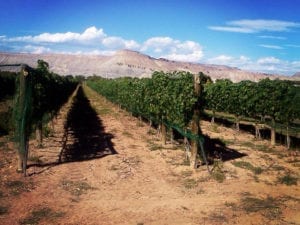 Bottles feature art deco labels with fanciful names like Boulder Backpacking Wine, Boulder Porch Wine, and Wine Chick Blues. Augustina's purchases the majority of their grapes from the Grand Valley AVA but check this out: Venus de Vino Marechal Foch is the only commercially available wine made from Boulder county grapes grown on Leistikow Farms in Lafayette. The Venus is styled as a full-bodied, fruity wine with hints of clove and nutmeg and a visit to the tasting room might net you one of only 102 bottles produced.
Settembre Cellars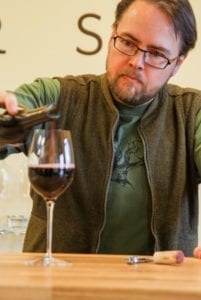 Settembre Cellars is proud of their handcrafted Old World-style wines made with 100% Colorado-grown grapes and word is they used to deliver their wine by bicycle in Boulder. Inspired by the earthy elegance exhibited by wines from the Old World, winemaker Blake Eliasson strives for balance, food friendliness, and extraordinary finish. He released his first wine in 2009 and today produces about 500 cases a year.
Many of these wines are available at Boulder restaurants and retailers or can be ordered online. Check out websites for special events and tastings or be adventurous and consider spending a day touring Boulder's award-winning wineries.