As summer reaches a close, ski season is quickly approaching. Any Coloradoan knows that Labor Day is as much of a holiday for camping as it is for pre-season ski sales.
Long gone are the days that skiers and snowboarders lined up for Sports Authority's famous Sniagrab (bargains in reverse). Luckily, more options abound.
After Sports Authority filed for bankruptcy in 2016, Ski Rex (run at the time by Colorado Ski & Golf, which is now Epic Mountain Gear), along with Powder Daze (run by Christy Sports), emerged victorious and remain today. Epic dropped the 26-year moniker, Ski Rex, in 2020.
Shop last year's new gear at steep discounts, as well as an impressive lineup of this season's products. Also available are lift ticket and season pass deals from the state's two biggest ski passes, Epic Pass and Ikon Pass. Here's a look at the state's two biggest ski and snowboard chains and their pre-season sales.
Powder Daze @ Christy Sport
Christy Sports is well aware that the time has come to put away the patio furniture and bust out the skis. Powder Daze has arrived! It begins on Thursday, August 26th, featuring deals up to 60% off!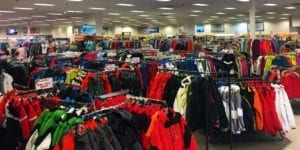 Deal-seekers can find a massive selection of ski and snowboard gear at both their location in Littleton, as well as sales in their mountain store in Dillon. You also shop online and have it delivered.
Is your new coat in need of a ski pass? Christy Sport's is the go-to for your tickets to the slopes. Get great lift deals like a discounted Steamboat combo-pack!
Explore a new mountain this year with an exclusive Powder Daze deal. Shop the largest Colorado ski and snowboard sale. Sale dates range from August 26th to September 5th, 2021.
Sales @ Epic Mountain Gear
Stowing away the golf clubs, Epic Mountain Gear will be welcoming winter with their Labor Day ski sales starting in late August. Formerly known as Colorado Ski & Golf, Epic Mountain Gear has a number of locations including the Denver Metro, Boulder, Colorado Springs and Frisco.
Shop early for the best selection and if you have your eyes on the Epic Pass, get it in person during the sale. Prices go up frequently, so don't wait long. Epic Mountain Gear will host pre-season events at six of their store locations.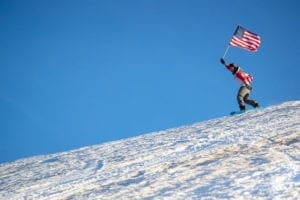 During this unofficial end to summer, make sure you get the best of summer: camp under the stars, fill your belly with enough s'mores to make it till next summer, climb a 14er to find remnants of last winter; then get stoked for upcoming ski season by scoring a deal on new gear.
This Labor Day, it is with a heavy heart and a mind full of powder dreams that we say farewell to summer and bring on winter…and the ski deals!