With over thirty ski areas, there's no shortage of great skiing in Colorado. All levels of riders will find terrain they like. Some ski areas are tiny local hills, and some are world class resorts. Read our skiing blog.
Ski Areas in Colorado
Snowcat & Heli Skiing in Colorado
Maybe you are looking for fresh powder all day long. Colorado cat skiing is a sure way to find it. Tours are located throughout the Rockies.
Guide to Skiing & Snowboarding in Colorado
In 2500 B.C. skiing was a form of transportation. Today skiing is a form of recreation and sport. When visiting the Centennial State you will see that skiing is sacred among those who live here. It's a way of life. Ski areas are all over the place and people from all over take advantage of these resorts for vacations.
Colorado has some of the best skiing in the world! You can find every level and terrain option under these vast blue skies. There is a mountain to fit every skill level. If you're looking to hit the slopes soon and escape your daily stresses rest assure skiing and snowboarding is the way to get away and have the time of your life. Both are exhilarating!
Colorado ski areas
Once you feel the high, you will be hooked. You can see the best mountain scenery that gives you the ultimate feeling of being free. And because Colorado has some of the largest mountains in the U.S., it also holds many of the best ski resorts available.
You cannot beat over 300 days of sunshine available at your leisure! Not to mention, the dry climate produces better snow than you probably have ever experienced. This means anytime is a good time to go skiing or snowboarding here. If daily life is getting to you and you're ready for an unforgettable vacation, Colorado is waiting.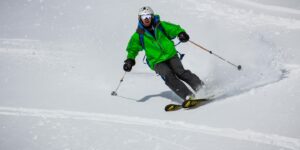 Shred West to Colorado's 7 Secluded Ski Slopes – With Western Colorado's abundance of mountains and dry, fresh powder, you may have a difficult time choosing which resort to ski first. The slopes are quiet and free of crowds, so you'll spend more time…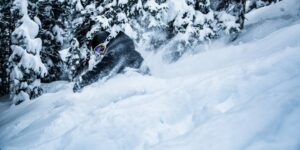 Powder day? 16 Best Ski Resorts in Colorado – There's no question about it, when you say Colorado, people think snow-capped peaks and epic skiing. And they're right. We got both here and they are awesome! With over thirty ski areas to choose from…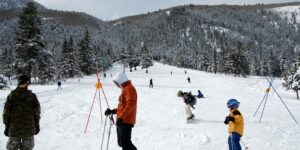 Colorado's 6 City Run Ski Areas – These Colorado ski areas are seldom spoke of outside their local mountain towns. They're tiny hills funded from local government, donations and ticket sales. Their chairlifts are relics, their atmosphere is mellow…
If skiing or snowboarding is still not your thing, there are still plenty of other activities available to make it the best vacation ever. The scenery is breath taking, the air is crisp and clean, the atmosphere is warming, and the hot cocoa is to die for. It does not get any better than wintertime in Colorado.
When do resorts open & close
The race to open first usually kicks off early in October. It's generally a race between A Basin and Loveland. Thanks to the most snow in Colorado, Wolf Creek is another early opener.
While Loveland's season can regularly go into May, sometimes June, A Basin has even made July in the past. It's definitely the spot to go if you're looking to tailgate and have warm weather ski fun. Its infamous "Beach" is the place to be come spring.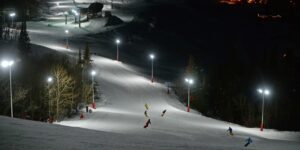 6 Resorts with Night Skiing in Colorado – When the sun goes down, the fun keeps going on some Colorado mountains. Night skiing is available at a number of ski areas around the state. Skiing after hours has its advantages. Lift tickets for night skiing alone are…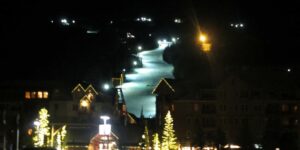 Skiing under the lights in Keystone – Skiing after dark at Keystone Ski Resort is one for your skiing bucket list. It's got the largest night skiing operation in Colorado. Keystone's a favorite resort because of its fun, rolling terrain. Runs from the top stretch…
What are the terrain options
Looking for big bowl skiing? Try Vail. It's 5,289 skiable acres, the largest in the state, has the largest collection of bowl skiing in the state. Another option for back bowls a bit closer to Denver is Copper. It's diverse terrain expands naturally from easy to expert, as you go west to east.
Tree-huggers flock to Steamboat Ski Resort. It easily has the best tree skiing in the state, thanks to runs like Shadows & Closets and deep champagne powder that sticks around for days in the trees. Mary Jane, Winter Park's other half, is another solid place to enjoy the woods. Out west, head to secluded Powderhorn, for dry snow and well-spaced out trees.
The southwest is home to a four big ski resorts, including its most known Telluride, as well as a few local hills. This San Juan resort features over 4,400 skiable acres. Experts shouldn't pass up Silverton, which is probably the most unique around. It only has one chairlift that accesses nothing but double black trails. All riders must have backcountry gear. Purgatory is full of fast, rolling trails, while Wolf Creek boasts the most snow in Colorado.
Where's the backcountry skiing
Backcountry skiing is popular at places like Loveland Pass and Berthoud Pass. Always ski safe and with a friend. Appropriate backcountry gear includes a beacon, helmet, shovel, probe and cell phone.
Other options for backcountry included guided snowcat and heli ski tours. There are a number of outfits spread through the Rockies, all which offer an amazing time on untouched terrain. They provide experienced guides, who are familiar with the local terrain.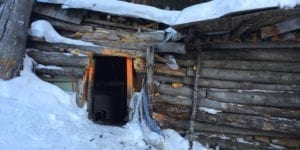 Find the Ski Shack on Loveland Pass – Loveland Pass is probably the most skied backcountry terrain in all of the Rockies. On any given winter day you'll find hoards of skiers and snowboarders waiting for a lift back to the top. Last weekend I found myself…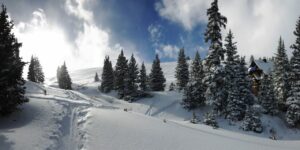 Adventure Year Round to a 10th Mountain Backcountry Hut – Plan your next mountain adventure with the 10th Mountain Division Hut Association. Choose from 34 backcountry huts connected by over 350 miles of trails accessible to hikers, mountain bikers…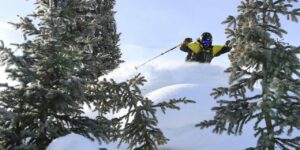 Deep Successes and Powder Dreams: Steamboat Powdercats – Buffalo Pass, a mecca for backcountry skiing and riding, consistently boasts Colorado's deepest annual snowpack with depths in the 500+ inch range every year. It's also only a quick, 20-minute…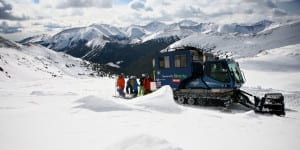 Powder Addiction: Snowcat Skiing on Jones Pass – Just a short 45 minutes from Denver, atop Jones Pass, Powder Addiction snowcat skiing offers not only thrilling backcountry powder adventures, but also a crew of committed and passionate…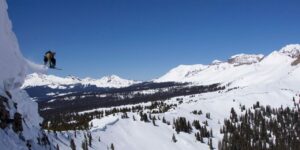 Power to the Powderhounds: Backcountry Skiing in the San Juan Mountains – It's safe to say that the above definition has a few readers squirming in their seats. Winter athletes who crave the ultimate powder skiing or boarding experience – who are able…
How much are lift tickets
Seemingly every year, lift tickets rise in price. The best route for this if you're a local is to buy a season pass. Tickets seem to go as high as $200!! However, there are still a few gems out there that offer affordable day rates and great terrain.
Howelsen Hill is the oldest continuously running ski resort in Colorado, opening its doors in 1914. With only 400 acres, Ski Cooper may not be ginormous, but it's got wonderful runs and huge mountain views. Eldora is a locals' favorite on the front range with cheaper tickets and ample bumps, cruisers and steeps.
What are the cool ski towns
Those who are looking for great apres-ski towns, should head to Aspen Mountain, Breckenridge or Crested Butte. Each of these western towns has a slew of walkable restaurants and shops. Telluride and Steamboat Springs are another two historic towns that visitors love.
Vail is one of the most unique, boasting an Austrian modeled village. If you want international flair go here. If you're looking for great skiing, plenty of restaurant and activities, and not worried too much about nightlife, Keystone, Copper Mountain and Winter Park all do the trick with beautiful ski villages.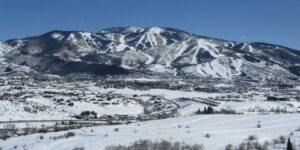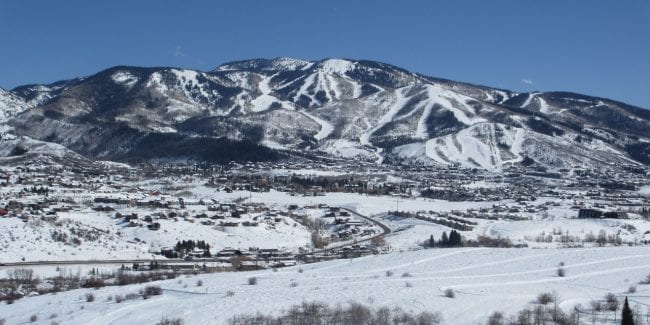 8 Best Ski Towns In Colorado – Epic skiing is synonymous with the Colorado Rockies. And with that comes iconic ski towns. Most of Colorado's resort towns grew into their role after years as mining campings. These are the best ski towns in the state…
Tips for while you ski
There aren't many better ways to spend a Colorado day than on than on the slopes. As you long you're comfortable, you're going to have a good time. Some tips:
Dress warmly and in layers.
Wear wool or wicking socks.
Boots are the most important item, make sure they fit nice.
Wear a helmet.
Turn down your music and keep your head on a swivel.
Sunscreen is necessary at these altitudes, especially with the snow reflecting.
Drink lots of water throughout the day.
Your cell phone could come if handy if you get stuck or separated.
Make sure your gear is ready to roll.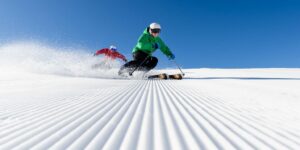 8 Tips for Staying Comfortable on the Ski Slopes – Skiing can and should be an incredible experience. You get to spend time surrounded by the beauty of nature, gliding effortlessly down snowy slopes, enjoying the company of friends and family…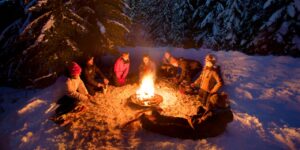 Best Practices for Exploring the Backcountry – Too often we as humans are surrounded by the signs of civilization such as roads, power lines and buildings. At least once in a while it's good to go where such things don't exist and you can feel more unified…
Driving I-70 from Denver, to and from the mountains can be a feat on its own. Road closures, delays and construction are common. Follow CO Trip for the up-date highway conditions and cameras throughout the state. They even have a mobile app.
Colorado ski instructor bios:
If you don't know how to ski or snowboard this is not a problem. Most resorts offer skiing and snowboarding classes with trained professionals to show you the ropes. With their help, you'll be a pro in no time!
We've interviewed a number of local ski instructors, whose bios reside below. Some still teach, others do not. All their stories are unique and inspiring. You can book a ski or snowboard lesson with several of them.
Special ski events
People come here to ski and have a good time. Festivals honoring both of these occur throughout the season. There's no excuse to stay in hibernation this winter, whether you're a skier or not, these events are a blast to witness.
Winter X Games – Colorado's and probably North America's premiere snow sports competition, the Winter X Games, is held annual in Aspen in late January.
Power of Four Ski Mountaineering Race – Teams of two test their strength on 24 miles and 10,000 feet of vertical to climb in Aspen, late Feb.
Featured skiing blog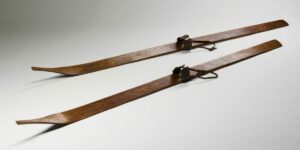 How to Sell Your Old Winter Ski Gear – I think everyone I know in Colorado has an abundance of gear collecting dust in their garage. It's not that they don't use it, it's just the nature of gear. You start off with one pair of skis, and a few years later you have…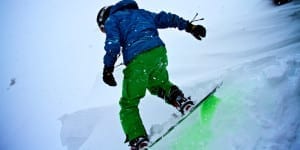 Endless Never Summer – Never Summer Industries, like Apple, Google, eBay and Mattel, is an international mega-business born in a garage. Headquartered just a few miles north of downtown Denver, the company takes its name and inspiration…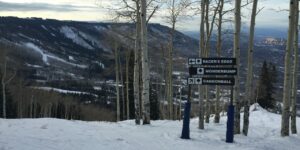 Staying at Vega and Playing at Powdernhorn – Powderhorn seems almost hidden on Colorado's Western Slope, in the tiny town of Mesa. This adds to the allure and beauty of the place. It's a laid-back locals' mountain that offers up some of the…
Some ski related activities
A perfect compliment to the slopes, hot springs will relieve your tension. During winter outdoor ice rinks are easily found in the Rockies. Cross country skiing, dog sledding and snow tubing are fun too.