Experience the thrill of flying in one of the aerial trams over the Royal Gorge, 1,200 feet above the Arkansas River. This exciting Cañon City attraction highlights the gorge's breathtaking natural environment.
With the help of threaded cables and anchors, the beautiful Poma-Leitner gondolas were built in 2013. Start your adventure on the Aerial Gondola, located just outside the tourist center. Despite the tram's six eight-person vehicles, wait times may be lengthy. While you wait, soak in the mesmerizing view of the gondolas being pulled over the canyon by wires.
The length of the ride is 2,200 feet, and it only takes a few minutes to complete. Many customers love riding the tram since it's one of the longest single-span gondolas in the United States. Below the towers, you can see the bullwheels that power them. In order to get the clearest shots possible during the ride, rest the camera's lens squarely on the gondola's glass.
Know Before You Go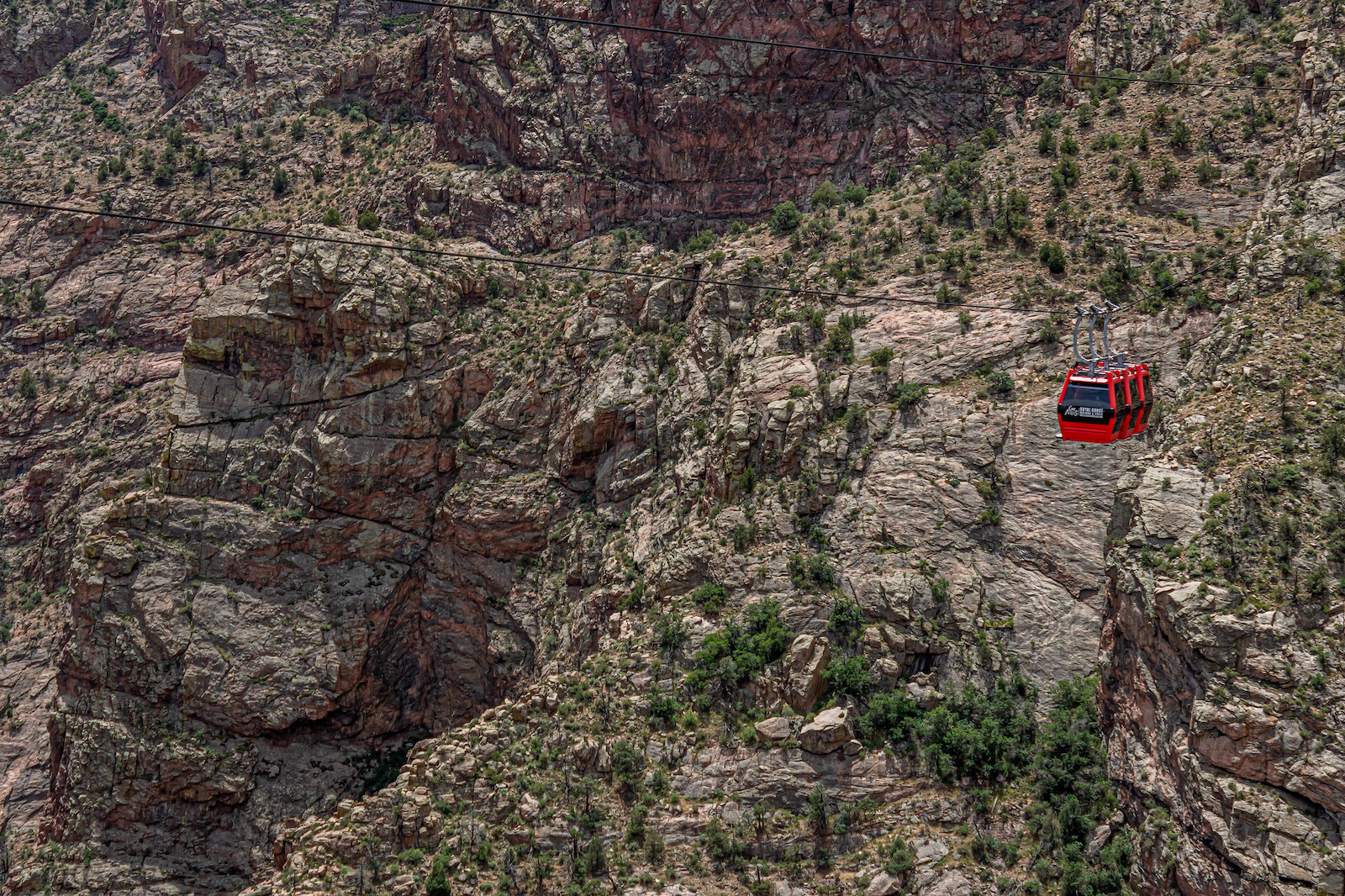 Depending on the length of the line, friendly, leashed dogs may be permitted to ride with their owners, but this is at the discretion of the ride operator. Wheelchairs up to 30 inches wide may enter this attraction without any problems. Since there is no ramp for people with disabilities on the South platform, visitors will have to take the gondola back to the North side to get to the bridge.
Weather permitting, this attraction operates at 10 am daily. Before heading out to the park, it's a good idea to see what the weather will be like. For the safety of the people who come, the gondolas may stop running for a short time if lightning or strong winds threaten the attraction.
A valid ticket verified at the box office before leaving grants free access the next day. Since the aerial gondola ride is included in the price to get into the park, they can't refund people who can't ride in it.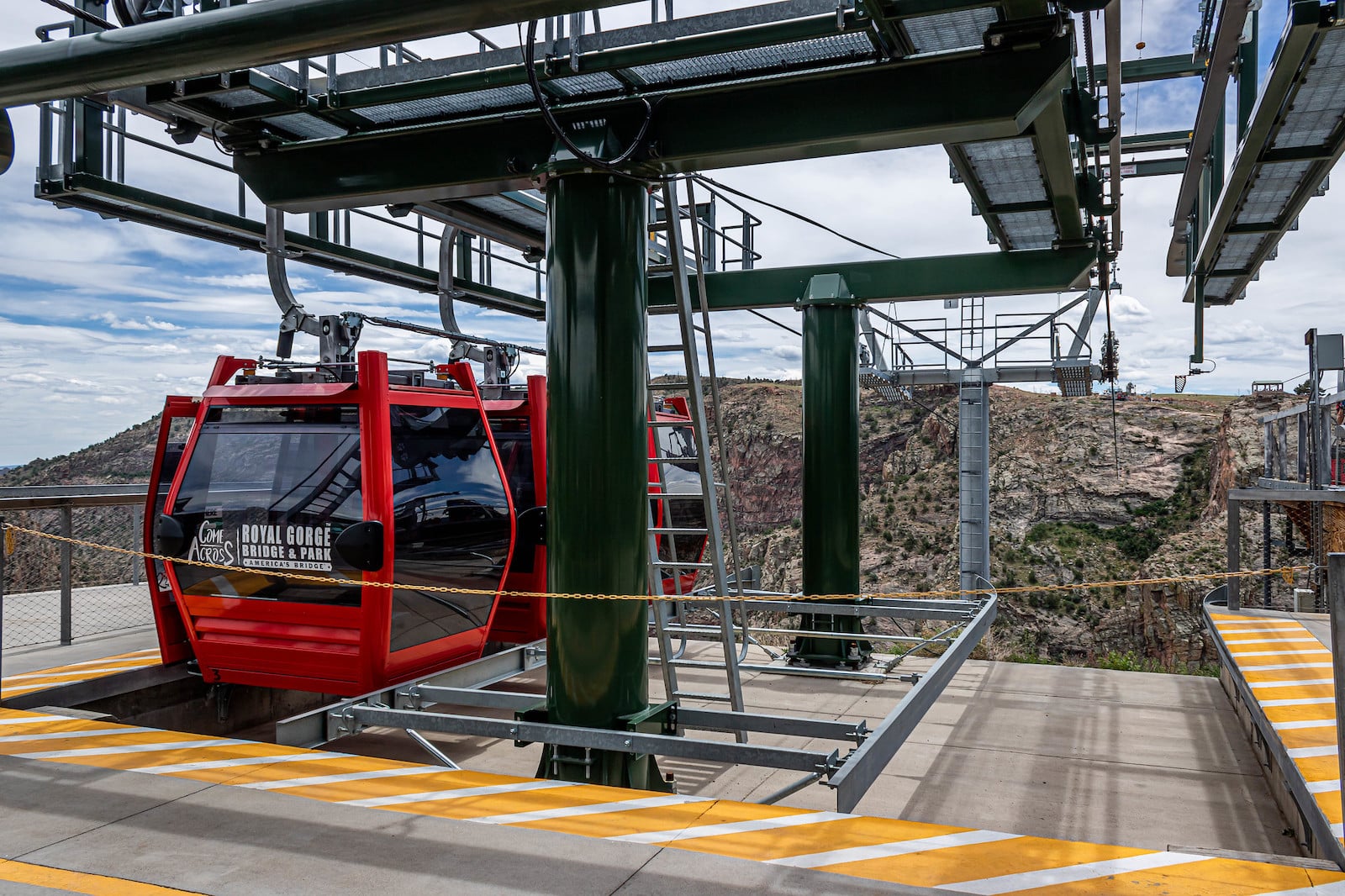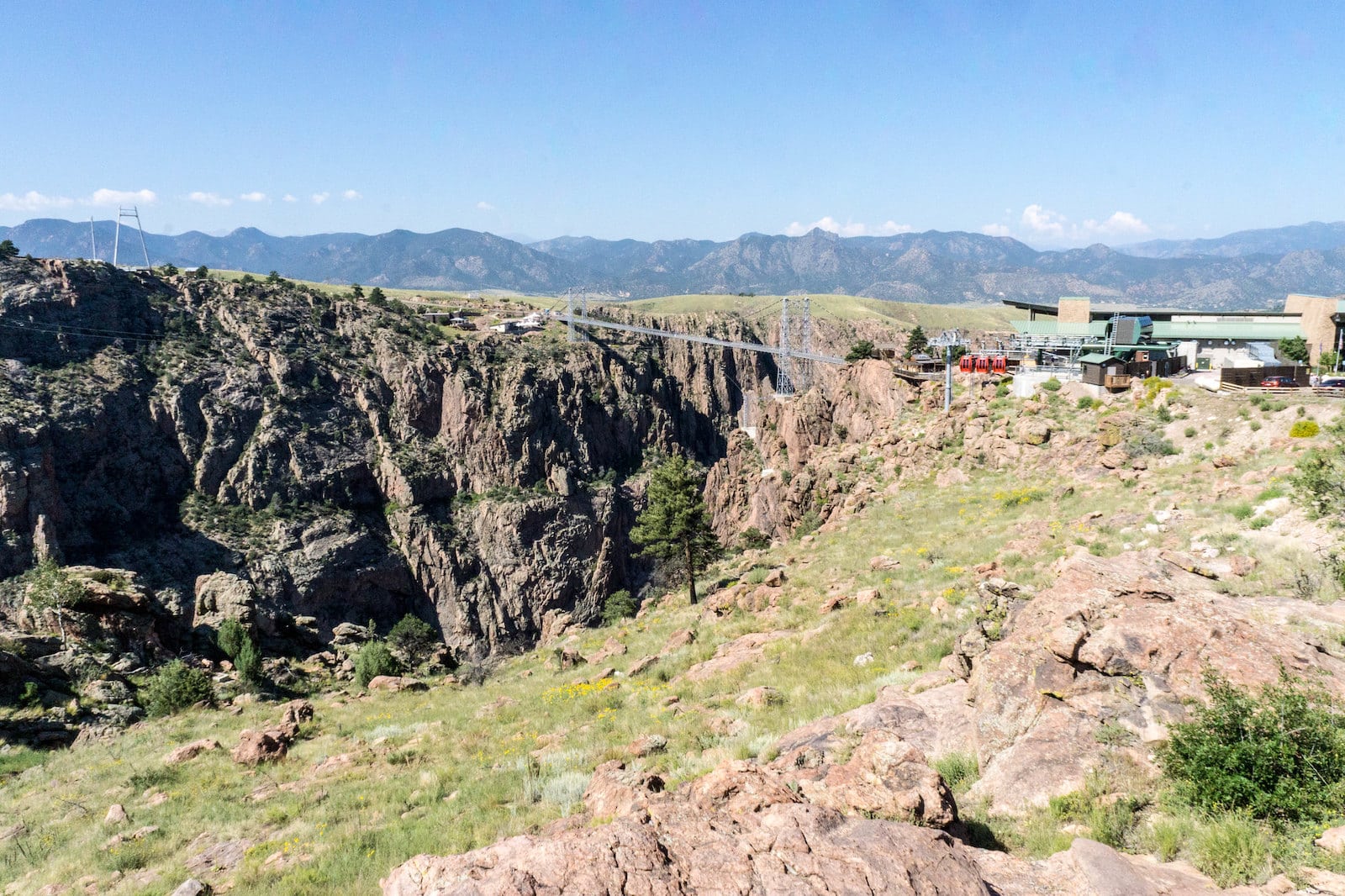 Details
Address: 4218 Co Rd 3A, Cañon City, CO 81212
Phone: 719-275-7507
Season: Year-round
Pets: Yes, permitted on the gondolas with the operator's discretion
Website: royalgorgebridge.com/rides-attractions/aerial-gondolas