Colorado boasts a multitude of world class ski resorts, but maximizing the mountain experience requires sufficient skills. Fortunately, a host of highly-qualified instructors teach at the different Colorado resorts. Aside from their teaching skills, many of them have interesting stories to tell.
Andrew Halls, Beaver Creek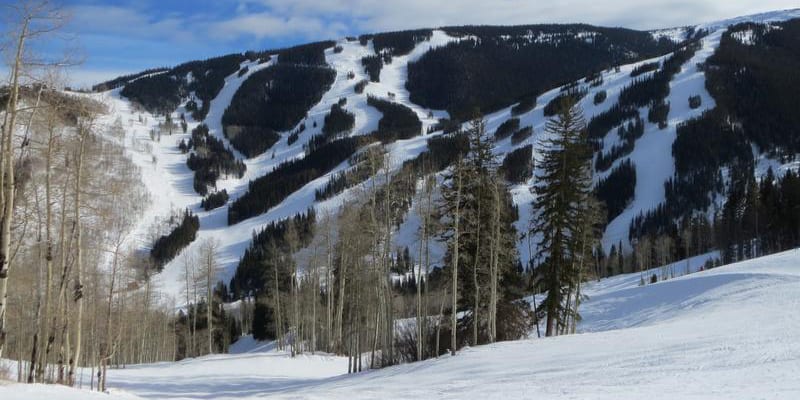 Although Andrew's family didn't ski, their nomadic lifestyle gave him the opportunity to ski at resorts around the world. When he was five years old, his father took a military post in Germany. The family enjoyed their winter holidays at an American Army recreation facility in Garmish. Andrew has fond memories of his father putting him on a pair of skis, and letting him fly down the hill. It was that thrill of flying that got him hooked on the sport. Sharing that thrill with students is one of his teaching goals.
When the family returned to the US, Andrew fully embraced the sport. He skied with friends, and on scout and school ski club trips.
I remember skiing Camelback and staying in an old hotel in downtown in Scranton PA on a middle school ski trip. Loved every minute of it and went skiing as much as I could.
Skiing in Iran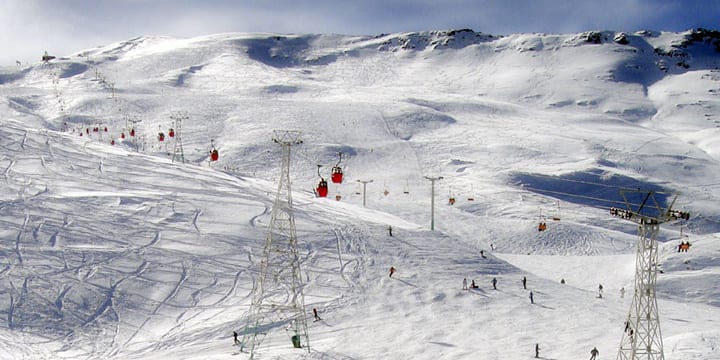 Andrew's love of skiing developed when the family ventured to Tehran Iran.
My father had a two-year assignment there in the early seventies, before the revolution. I could take the American Ski Club bus up every Thursday and ski all day for three dollars. Thursday was our Saturday since my school made a weekend out of Iranian Friday holy day.
The ski area was called Dizin. Peaking at an 11,800 foot elevation, the resort boasts 4000 vertical feet of treeless terrain. Although most of the trails were intermediate, the mountain provided endless opportunities for exploration. He could ski from December to April, and sometimes, even later. The resort did not have ski instructors. Andrew had to use his intuition to develop his skills. In fact, Andrew did not have any formal instruction until he enrolled in the University of Boulder in Colorado.
The Boulder Years and Beyond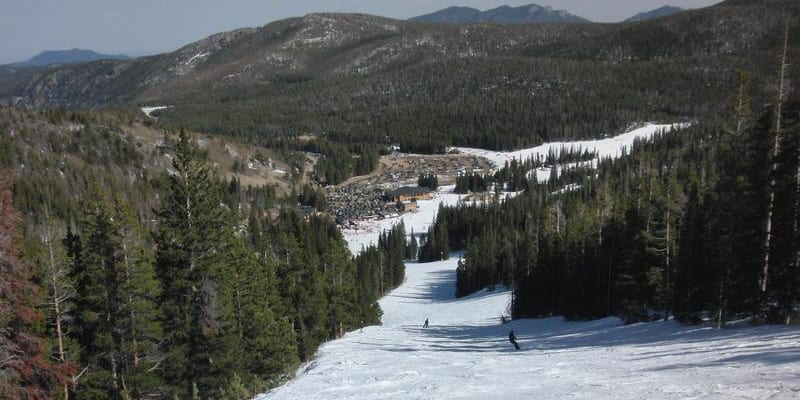 Ski lessons were part of a physical education class the University of Boulder.
We would catch the bus in Boulder on Tuesday and Thursday afternoon's and ski with a pro at Eldora. Life went on and I became a 10 day a year recreational skier. Some years I could get a few more days. In a few seasons I didn't get any. After some big changes in my life I was living in Washington DC and was between jobs. My sister said because of Visa changes they need Ski Instructors out west. She knew I always liked teaching and I still had my love for skiing. My first reaction was I couldn't do that, I need to stay here and get the same kind of job I had. It took me about a month to realize that I could give it a try. In November of 2008. I packed up my car and drove west to ski with the Rookie Academy at Copper Mountain Colorado.
From Rookie to Pro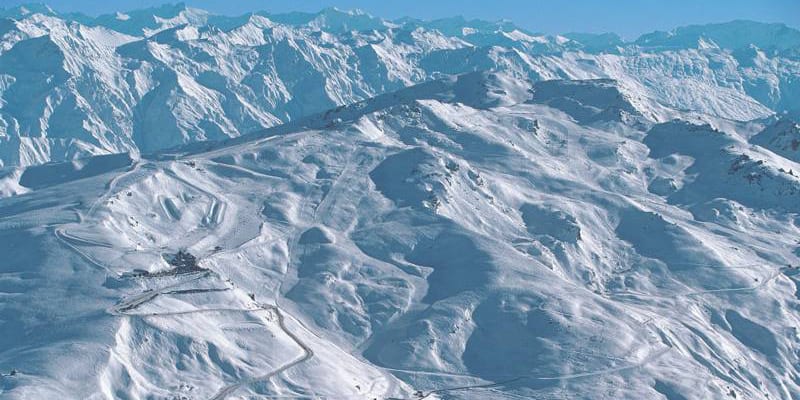 Andrew trained four days a week with the Rookies. They took him from a recreational skier with many bad habits, to passing his Level 1s in Vail in January and passing my PSIA Level 2 in the Spring at Vail. He joined the ski school at Loveland and taught as part of their "regular" program.
The hardest part of that whole process was making the decision to start. Once I did that, everything seemed to fall easily into place.
Inspired by his training with Dean Hunter and Daniel Rogues at the Rookie academy, Andrew went south to and skied with the Rookies at their home mountain, Treble Cone, near Wanaka, New Zealand. Here, he skied with some of the leading trainers in the industry, including Jonathan Ballou of PSIA and JF Beauliue of CSIA.
My dream was to get my Level 3 that summer, but it wasn't going to happen. My most significant short coming was that I never trained at the elite level for any sport and had no active vocabulary for describing and understanding body movements. Many of my fellow trainees, who were further along the path of dynamic, athletic skiing, successfully completed their Level 3 goals.
This is important for any student who gets stuck in the proverbial "intermediate rut." It's often better to work with an instructor who understands your frustrations, as opposed to someone who was always "a natural."
Andrew returned to New Zealand for two more winter seasons. The second year, he achieved his NZSIA Level 2 for Adaptive Skiing. The third year, he taught at Cardrona on the South Island of New Zealand.
In His Own Words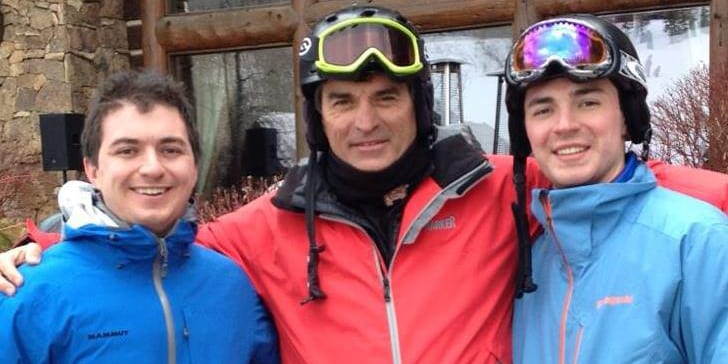 I now teach at Beaver Creek Colorado in the 7 to Teen program. I really enjoy our Ultimate 4 product where there are up to 4 students for each instructor. We get on the mountain a bit faster than the larger groups and there is plenty of time for me to individually connect with each student while still creating a fun group setting. I also have several Adaptive lessons each season, usually helping boys with various cognitive issues enjoy the mountains and learn to ski with their families.

Because of financial obligations I only teach part-time now and I've reached back to my technical experience and do mobile application development and consulting. My current big project is to develop software tools to help ski instructors improve their engagement with clients on and off the snow.

My ideal client is a young man or group of children that have challenges fitting in at school and other social situations. The mountain offers challenges and offers the student many ways to express themselves and their interests in acceptable ways. I believe we all have different kinds of intelligences and capabilities. The ski hill offers ways for us to explore some of these that aren't so warmly supported in the typical school situation. A successful lesson is when we all have had a great time, improved our ability to easily negotiate more of the mountain and come back to more traditional social situations with a bit more grace. At least comfort in the understanding that at least on the mountain our exuberances are acceptable.
A Tip From Andrew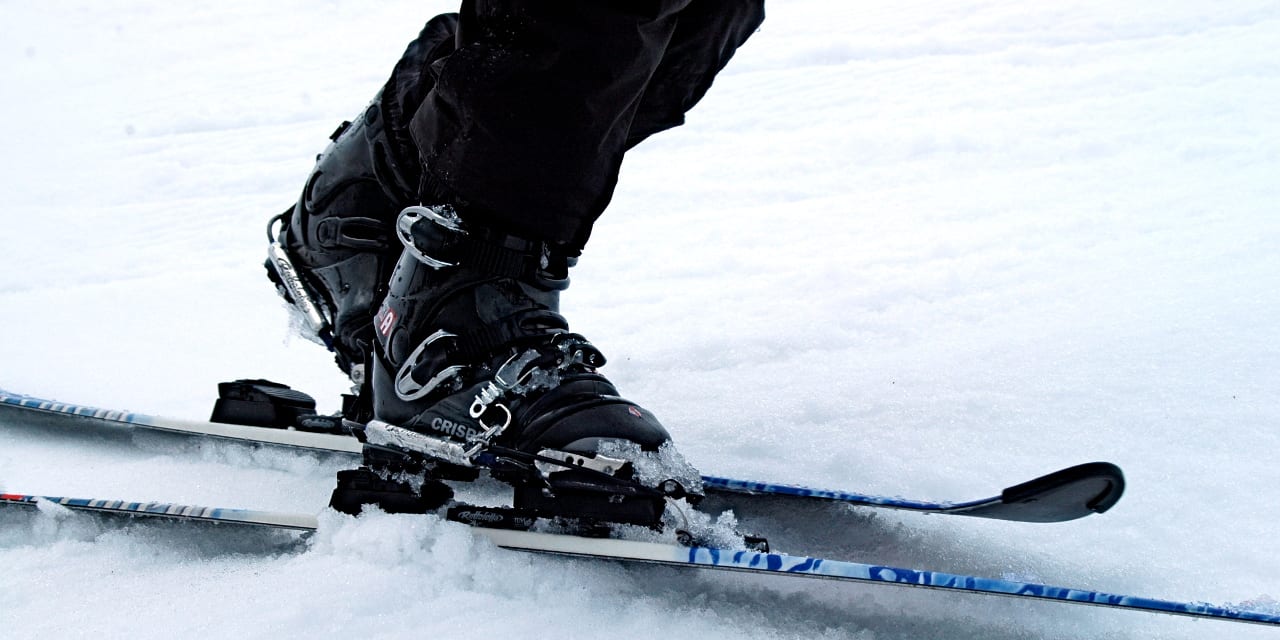 Here's a rather witty ski tip from Andrew:
Your boots are big and bulky, but you still should be able to bend at your ankles. Think of worms between you shins and your ski boots, squish the worms by bending your ankle to get into a good athletic position so you can easily turn your skis.
Book a Lesson with Andrew
You can book a lesson online on Beaver Creek's website or call 970-754-5464. Calling the number is probably the best idea, since it's easier to request Andrew as your instructor.
Read another from our Colorado ski instructor series.