Flashback: 1994, two weeks prior to the U.S. Extreme Skiing Championships at Crested Butte. Jill Sickels Matlock had never ventured out beyond groomed terrain.
She had just relocated to Crested Butte from Sugarloaf, Maine, where she had been coaching junior racers. When her coworkers encouraged her to enter the contest, she schooled herself in steeps, chutes, powder and off-piste terrain. Jill not only entered — she won. Because winning, and not giving up, is what Jill Sickels Matlock is about.
A Ski Racing Background
Jill grew up ski racing all over New England. She attended the University of New Hampshire where she raced in four NCAA Div. 1 National Skiing Championships and graduated with a teaching certificate in Physical Education and Outdoor Education. Her credentials include PSIA National Demo Team alumna; PSIA-RM Examiner; PSIA Level III instructor; USSCA Level II coach and Certified teacher, State of Colorado.
Her Big Mountain Freeskiing career consists of four US Extreme Skiing Championship titles, top five in five World Extreme Skiing Championships and either winning or placing in South America, New Zealand and Europe free skiing competitions.
Aspiring and Inspiring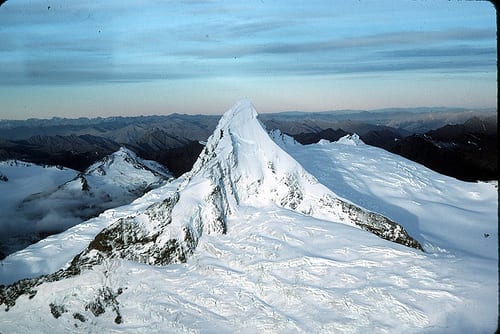 In 1997, alpine skier Jill Sickels Matlock, snowboarder Bonnie Zellers and telemark skier Kasha Rigby embarked on a journey to New Zealand's Mount Aspiring National Park. Their goal: To climb Mount Aspiring, and descend on their boards. Mother nature, however, did not cooperate. Jean Weiss, who covered the expedition for Women's Sports Magazine, describes the first storm.
By early afternoon, an enormous lenticular cloud engulfs the top of Mount Aspiring, a waterfall of wind and clouds cascading over its tip. For the next 24 hours, the group waits out the storm inside their tents.
And that was just the first storm!
The second storm is worse than the first. No one can tell if a lenticular covers the tip of Mount Aspiring on this night, because the glacier and ridge are suspended in white. The tents shudder against the Northwest and Westerly winds. Inside, it sounds like a train barreling through a tunnel.
By the time the weather clears up, Bonnie decides to bale out. Jill and Kasha make the climb. Only Jill makes the descent:
We were at the top at 2 p.m, as wide as this room is was the widest you could ski. There were sheer drop offs everywhere. I was crouched down with two ski poles, side stepping down the mountain…You could barely see where you were going. I couldn't get an edge. It was like ping pong balls or golf balls frozen into the snow. When they broke, it was like skiing over huge ball bearings.
Conquering the Fear of Speed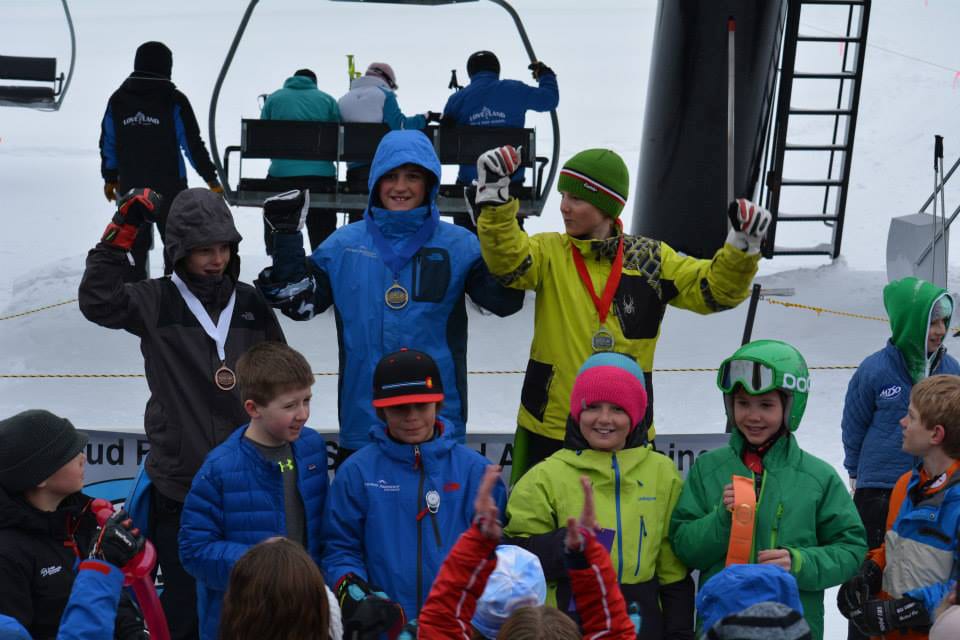 I wouldn't be the skier I am today without that race training,
Jill told Skiing Magazine.
I like to compete. It brings out the best in my skiing.
Racing also helped her conquer her fear of speed:
When I was a downhill racer, I would be scared about the speed. But I learned that whenever you're scared, you've got to be more aggressive, not less. You put yourself in danger if you don't go faster. You have to focus on the job at hand and just do it. Just be in your little zone and do what you have to do.
Skiing With Jill
Jill and her husband Ross own International Mountain Adventures. Although the company is based in Crested Butte,  they offer ski adventures in all parts of the globe. Check out this Japan powder skiing video:
To book a trip or a lesson, call Jill at 970-349-0230
Read about a previous Colorado ski instructor or see them all.