When you say Colorado, people think of snow-capped peaks and epic skiing. And they're right. The biggest and best ski resorts are here and they're spectacular!
With over thirty ski areas to choose from, not to mention backcountry, snowcat, and heli-skiing, there's truly something for every level of winter athlete. Each ski resort in Colorado offers something special, from ideal learning conditions to steep, gnarly chutes. Ski at any one of them, from the tiniest to the largest, and you'll always beat a day in the office.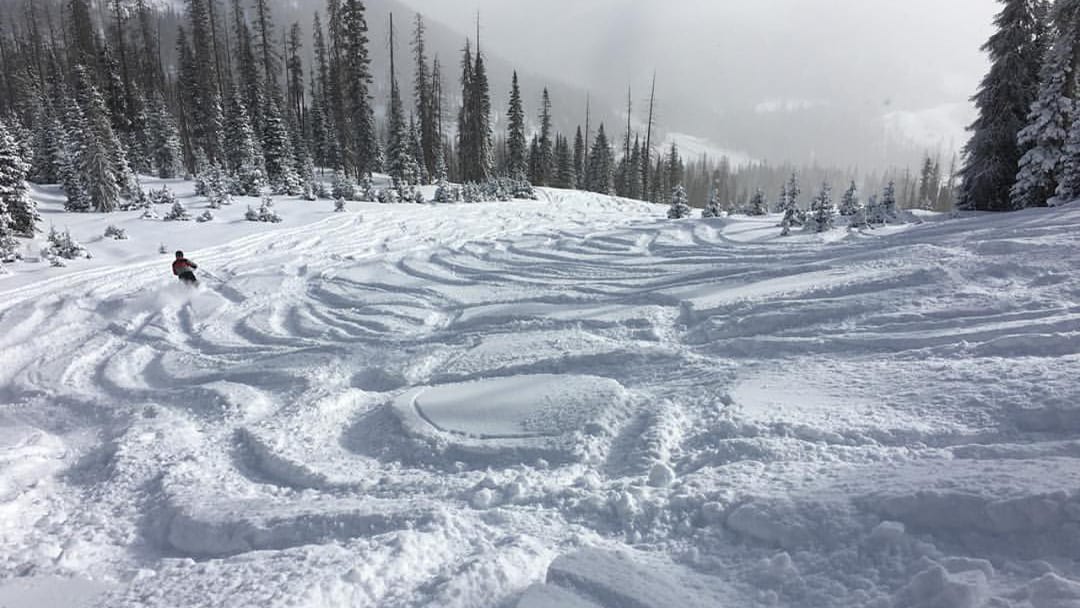 It was fairly easy to whittle down to the top seventeen resorts in the state. These are the biggest and best ski resorts, so they all rightfully deserve a spot. Most locals know about them, but if you're new to Colorado or traveling here, then hopefully this guide serves as a great starting point for planning your Rocky Mountain skiing and snowboarding itinerary.
This top list is in no particular order. People are unique and will have their favorite. For the record, I've been fortunate enough to have visited the resorts below. So check the snow forecast for powder, keep an eye on COTrip.org for road closures and conditions, and grab your friends.
Here are the best places to ski in Colorado, in no particular order:
1. Vail Ski Resort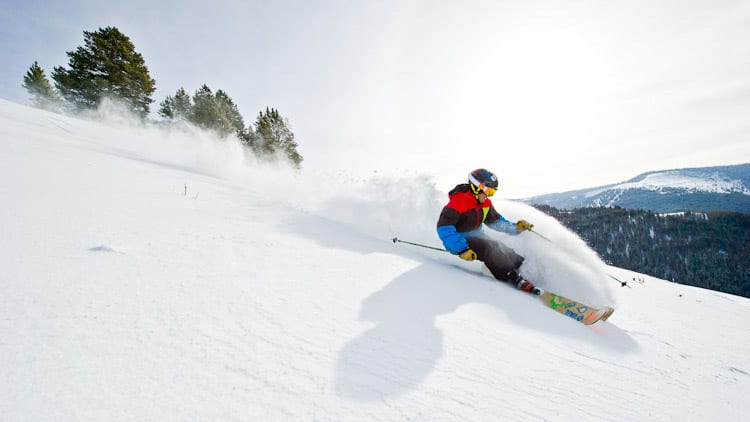 Boom! Of course Vail Ski Resort, it's the biggest and has those ridiculous, stop-in-your-tracks, eye-gazing back bowls. Vail's 5,317 skiable acres are the largest in the state, so whatever you're into Vail's got it.
The grooming team at Vail ensures you'll get your corduroy fix if you wake up early for it, and on a powder day, you'll have the time of your life exploring this massive playground! Afterward, the Austrian-themed Vail Village is upscale with many great restaurants and bars to enjoy apres-ski.
Any drawbacks? Day trippers will probably pay a pretty penny to park for a full day. And while the slopes offer more than enough space to spread out, certain chairlifts can become congested with lines. Our advice: ski there on a weekday.
2. Beaver Creek Resort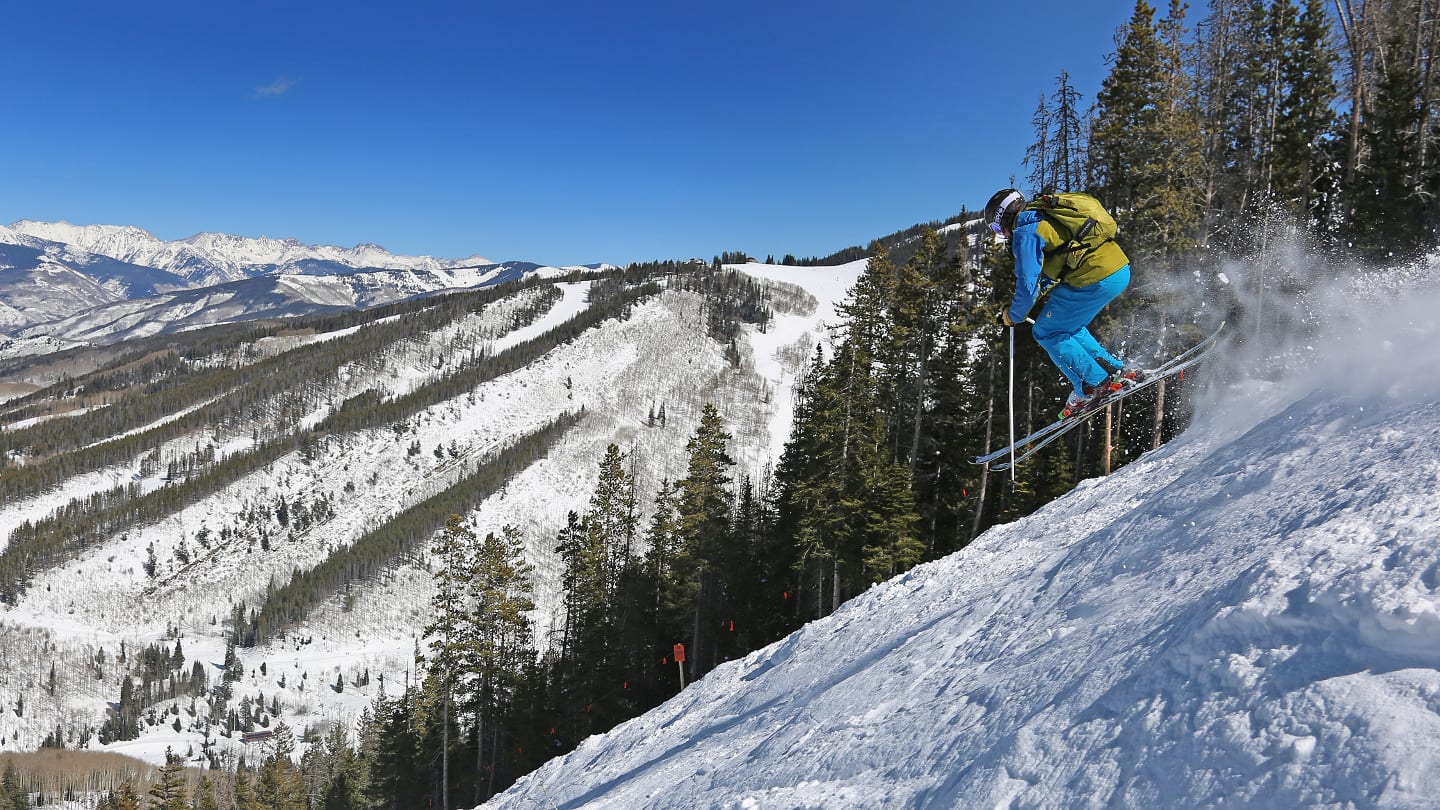 Vail's neighbor and classy Epic Pass sibling, Beaver Creek Resort, is often overlooked by day trippers. However, the ski resort is no joke, with three peaks to ride, and every type of challenge.
Birds of Prey is the Olympic downhill run if you're looking for fast steeps, and brave enough to try it. Beginners and intermediates will have fun all over Beaver Creek's 1,832 acres of terrain. The village is posh, and despite the extra drive in past Vail from the Front Range, parking here is free and you can get yourself a complimentary chocolate chip cookie at the base at 3 PM.
3. Copper Mountain Ski Resort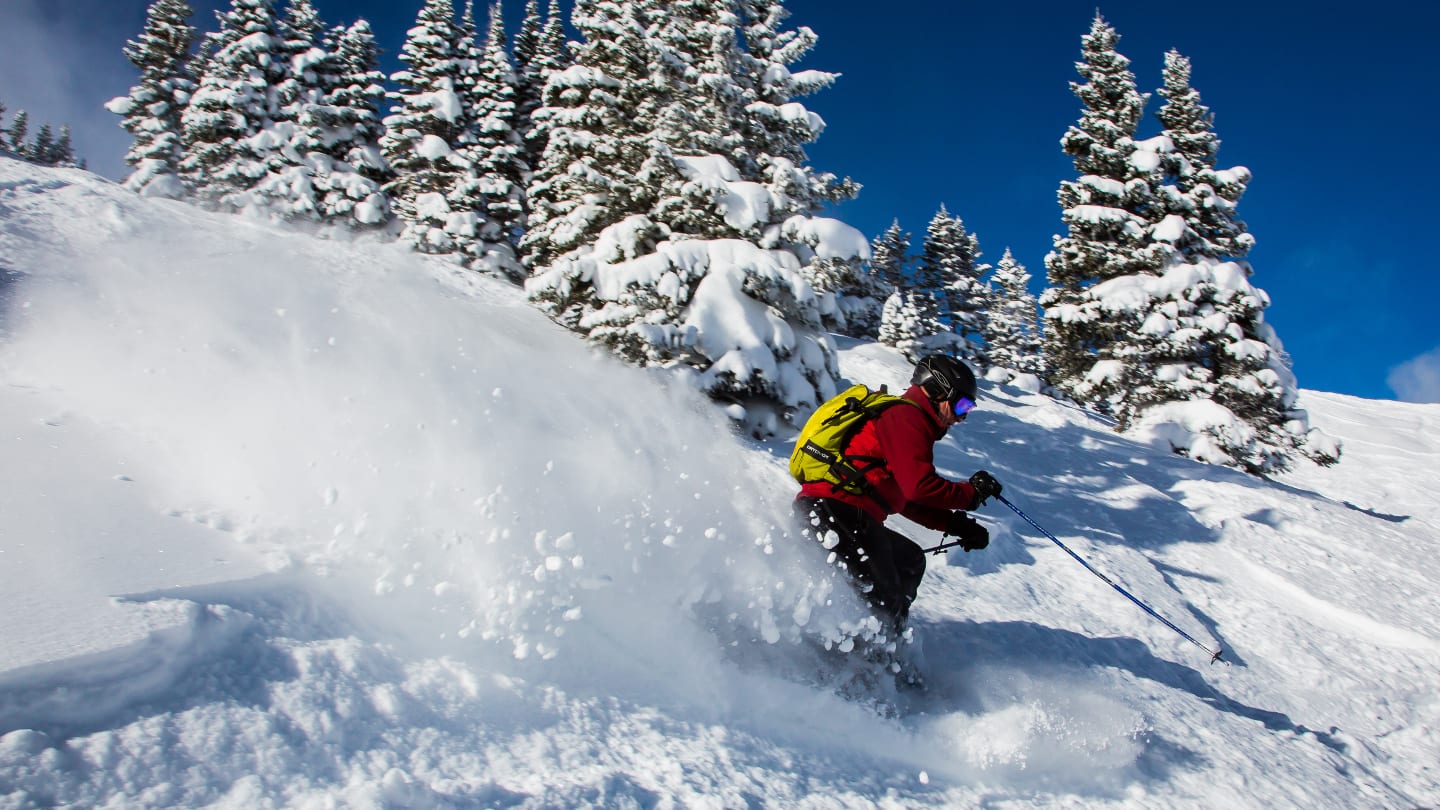 Copper's another one of Summit County's big hitters and a locals' favorite, with 2,465 acres of terrain and a 2,601-foot vertical. However, unlike the Vail-owned resorts, Copper Mountain Ski Resort is not on the Epic Pass, which everyone gets, so it's less crowded.
The terrain at Copper flows naturally from easy to hard, as you go west to east. This makes it easy for riders of all types to ski amongst their peers. And Copper has terrain of all types, from bumps and steeps to cruisers and half pipes. The back side of the mountain features some impressive bowls and even a free snowcat that'll transport you to powder glory on select days.
4. Breckenridge Ski Resort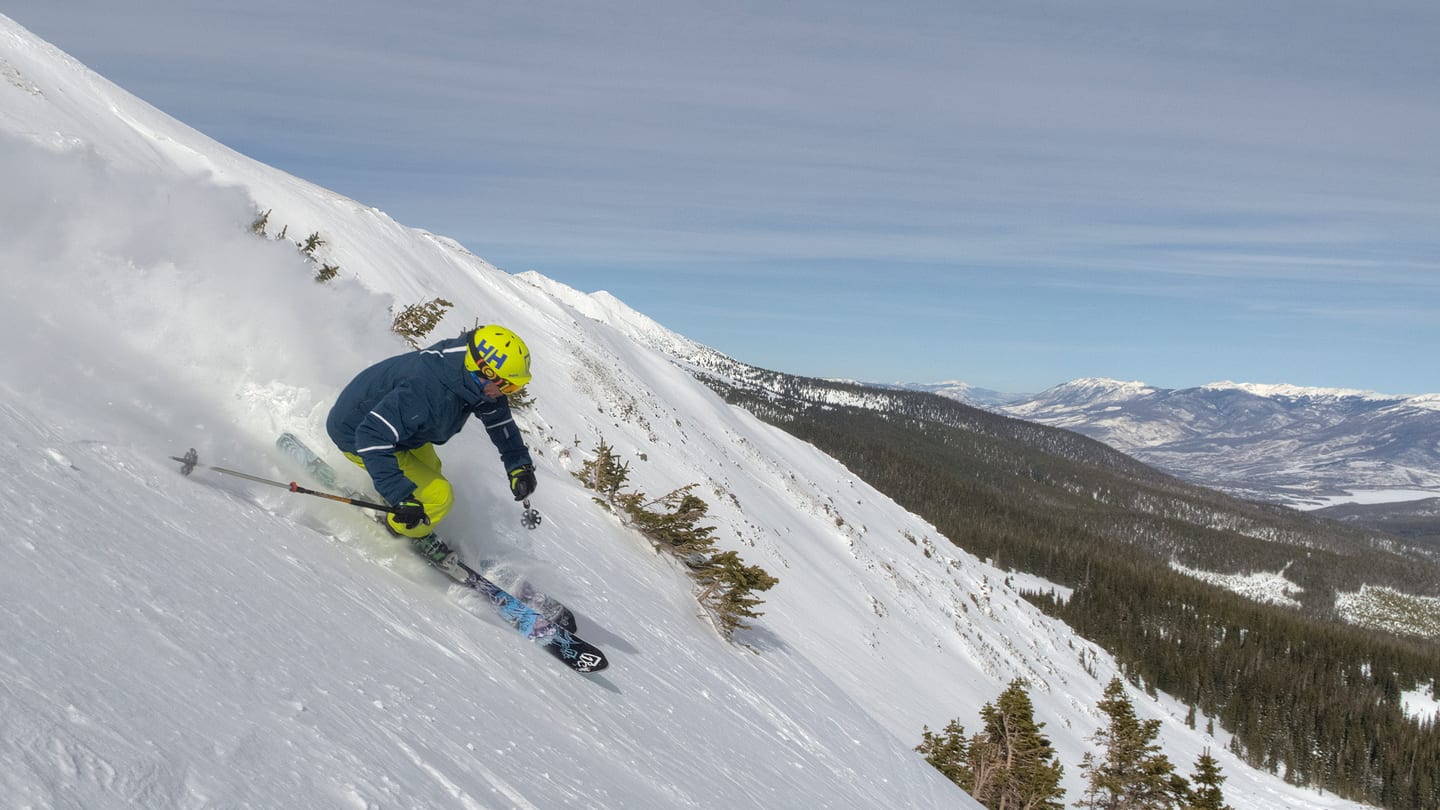 People love Breck. It's one of the most popular mountains in the state, which is both a blessing and a curse. It's loved by many because the terrain is awesome and the town is just epic. It's disliked by folks who despise lift lines.
With the Peak 6 expansion, Breckenridge Ski Resort boasts 2,908 acres and a 3,398 vertical. The mountain is spread over fives peaks, so the terrain is varied. Because its base elevation is 9,600 feet and the highest chair lift reaches 12,998 feet, it can get chilly up in the bowls. Dress accordingly and enjoy your time riding the Devil's Crotch.
5. Keystone Ski Resort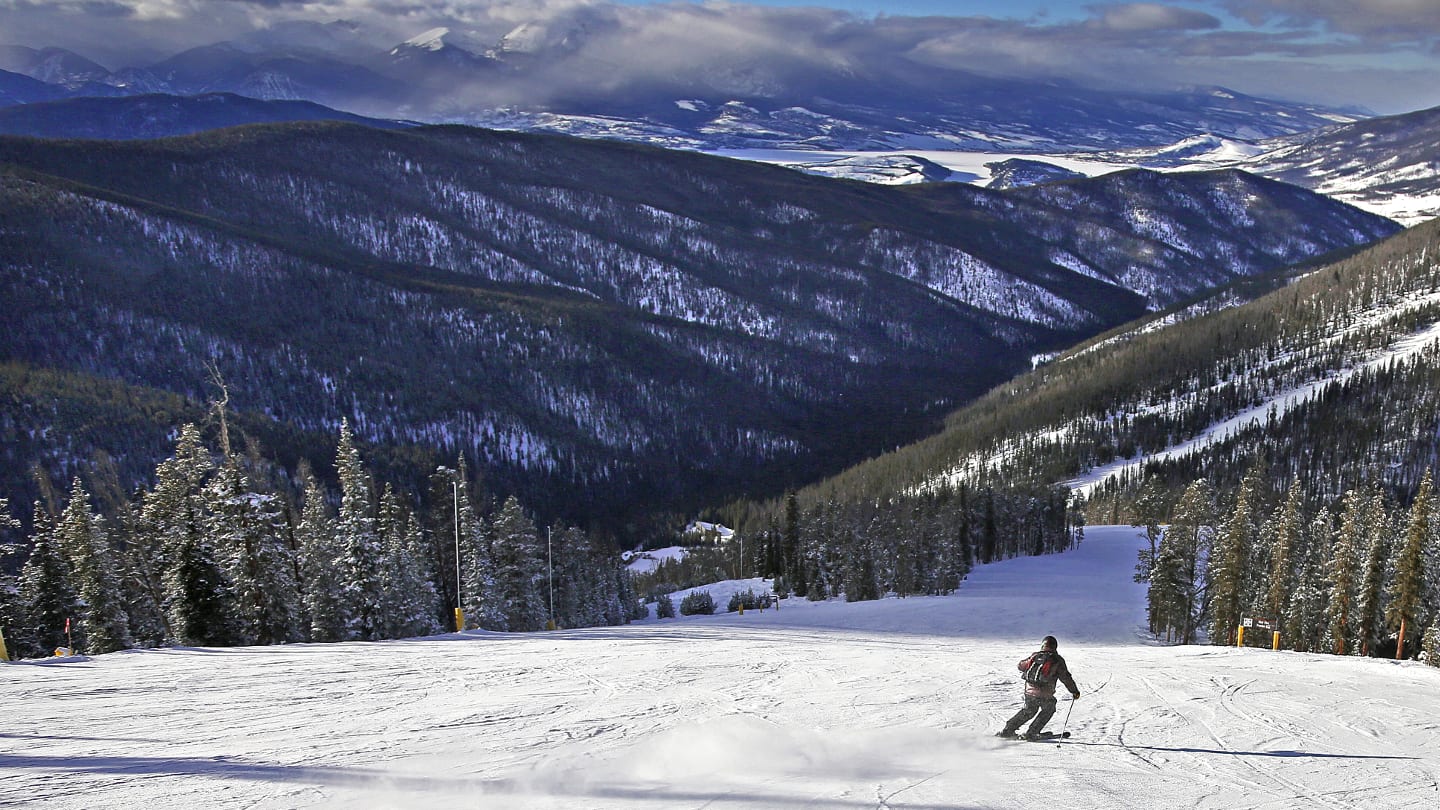 While most folks pick Breck as their Summit County favorite, I choose Keystone Ski Resort every time. It's actually larger than its Epic Pass brother, with 3,148 acres and a 3,128-foot vertical. Add in night skiing on weekends and select holidays, and you got a true gem.
Thanks to both a gondola and chairlift transporting riders from bottom to top, the lift lines move quickly. The groomed trails down from the summit to the main base are long and steep, perfect for intermediate and expert riders. Those learning can practice at a few areas near the top, or take a winding, cat track to the base. Snowcat skiing is available for $5 a ride on select dates in Keystone's back bowls.
6. Arapahoe Basin Ski Area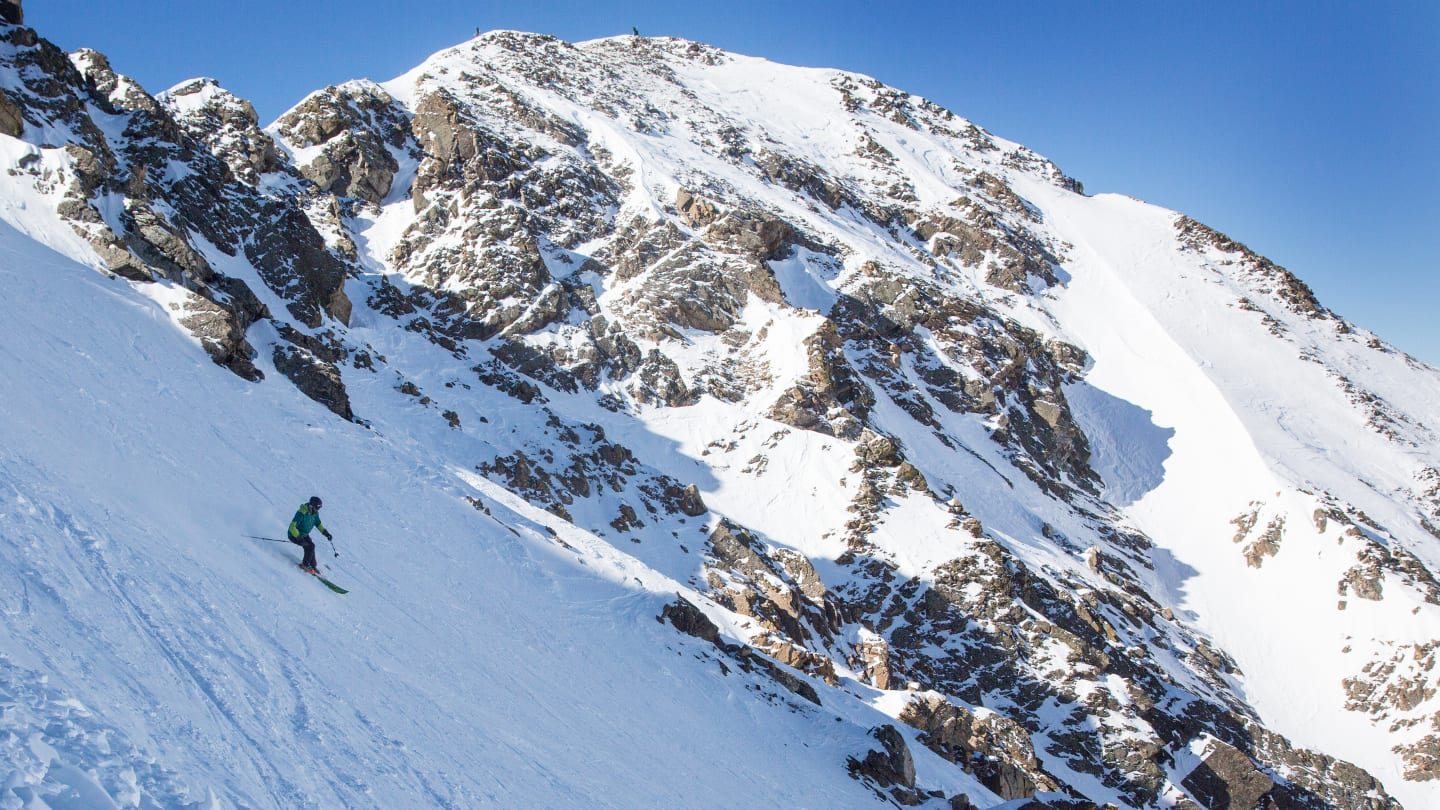 A Basin makes this list almost solely on the strength of its famous tailgate scene, "The Beach". The party goes here throughout the season, with plenty of folks circling back to their cars to grill out, have a beer, and relax in the Colorado sun before their next run. Come spring, when the weather's warm and the skiing is lackluster anyway, this is the place to be.
Experts will find plenty of steeps on the front side of Arapahoe Basin and some bowl and tree skiing in Montezuma Bowl. The mountain showcases 2,270 feet of vertical and 900 skiable acres.
7. Loveland Ski Area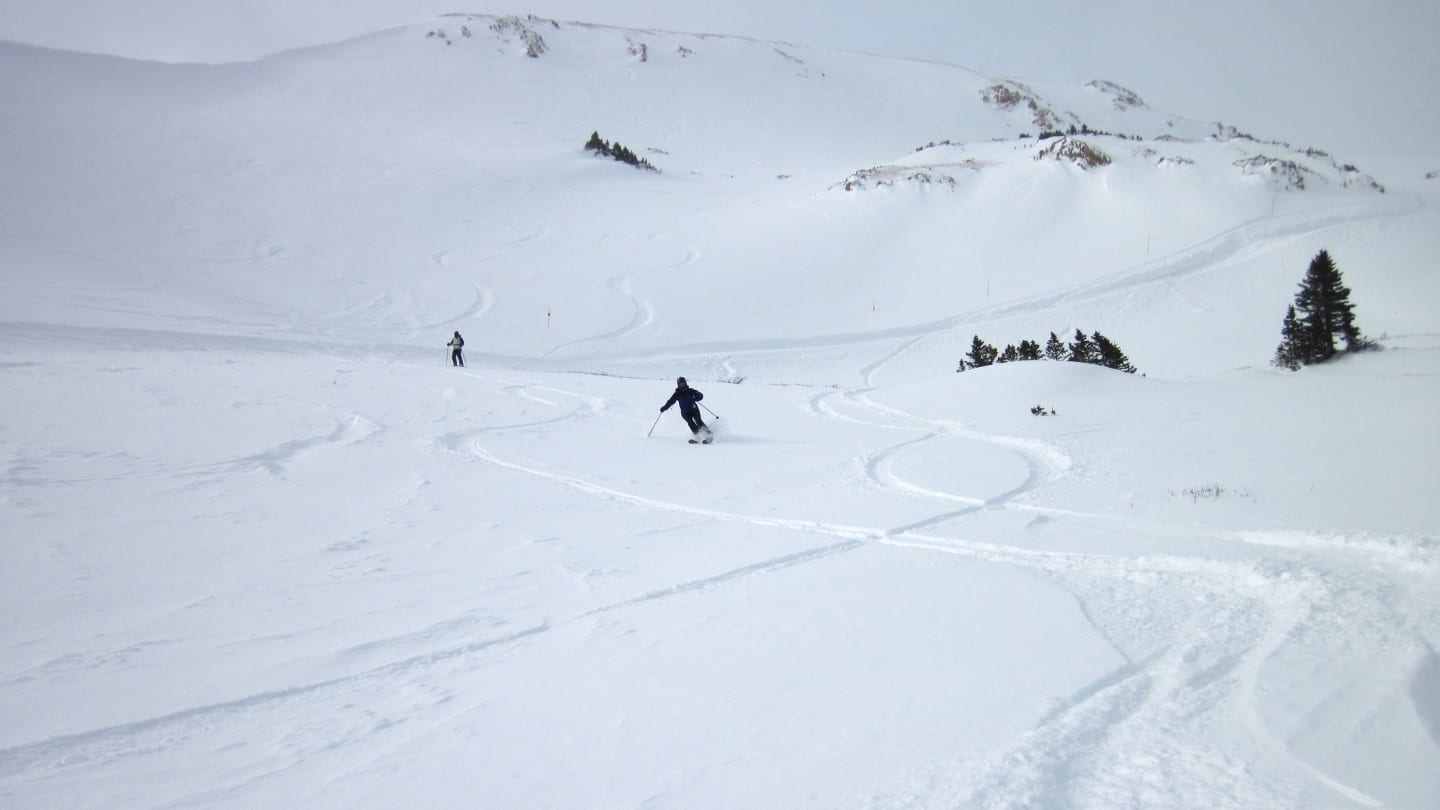 Yes, Loveland Ski Area. Have you skied this locals' gem? If not, buy an affordable lift ticket, they often have deals and 2-for-1s and drive 45 minutes from Denver. With 1,800 acres of every kind of terrain, 2,210 feet of vertical, and stunning above-tree line views, it's worth it.
Make sure you check out the skiing on both sides of the highway. The north side (to the right facing Eisenhower Tunnel) has the best tree skiing and holds the powder stashes longer. When the weather's nice, take the lift up to ride Loveland's bowl, it's highly enjoyable! Local's tip – take a run or two down at Loveland Valley, the ski school area. The main ski area is Loveland Basin. There's a great cruiser run with a separate chair lift, located just east of the tiny learner hill, which you can park right beside it.
The two downsides I find at Loveland are the high-altitude weather, it gets cold and windy at times, however, you can dress for this, and so does Breckenfridge. The other is the lack of, and I mean zero, express chair lifts. Loveland makes up for this with its short to non-existent lift lines. So be patient, relax and enjoy the moment.
8. Winter Park Resort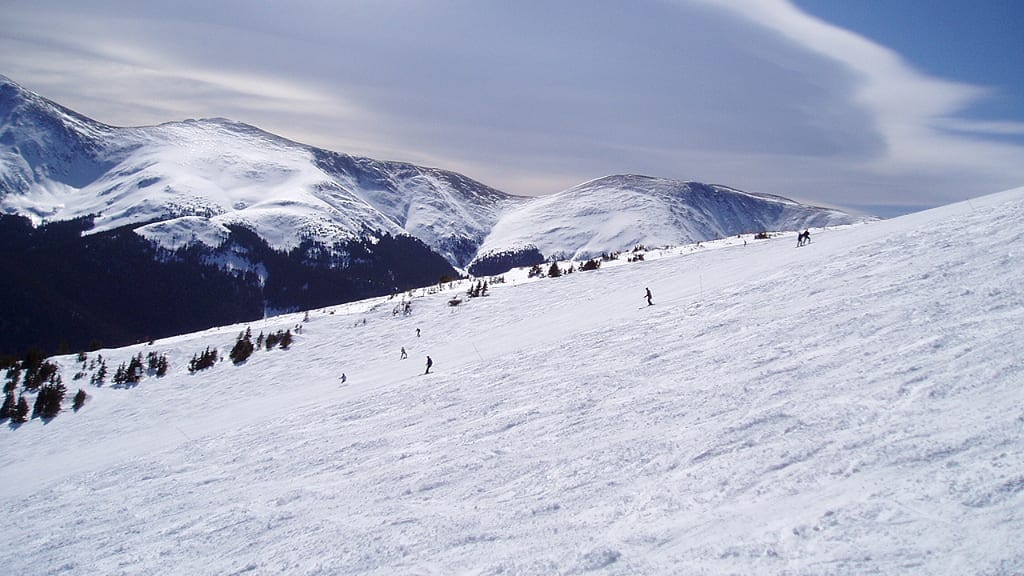 Tucked away on the other side of Berthoud Pass and I-70, Winter Park Ski Resort offers a nice alternative to the Summit County's resorts for front range residents. It's the same distance as the others, yet seldom as crowded, and still plenty to explore.
Boasting two mountains, Winter Park and Mary Jane, this Grand County ski area provides terrain for all levels, including bowl skiing and excellent trees. It features 3,060 skiable acres and a 2,610-foot vertical.
9. Steamboat Ski Resort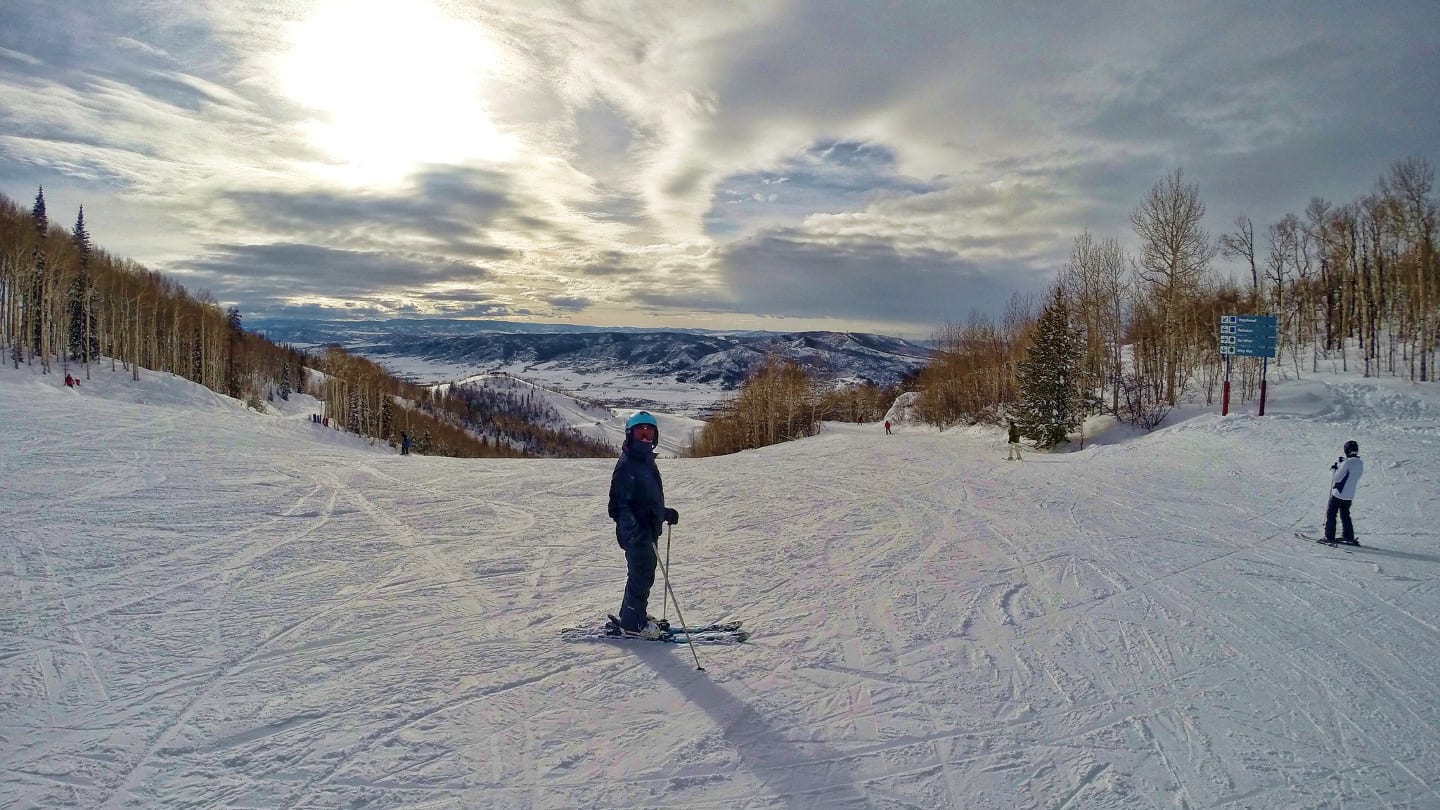 "Ski Town USA" and "Champagne Powder" are Steamboat's two slogans. Combine them and you know you'll get epic skiing here. And with a massive 2,965 skiable acres and 3,668 feet of vertical, Steamboat Ski Resort's a family favorite.
The only thing missing at Steamboat is big bowl skiing, but riders won't care when they're sliding through powder stashes hidden in away days after a storm. The mountain has the best tree skiing in the state, located in between nearly every trail, and on its flagship glades run, Closest and Shadows.
10. Aspen Mountain Ski Resort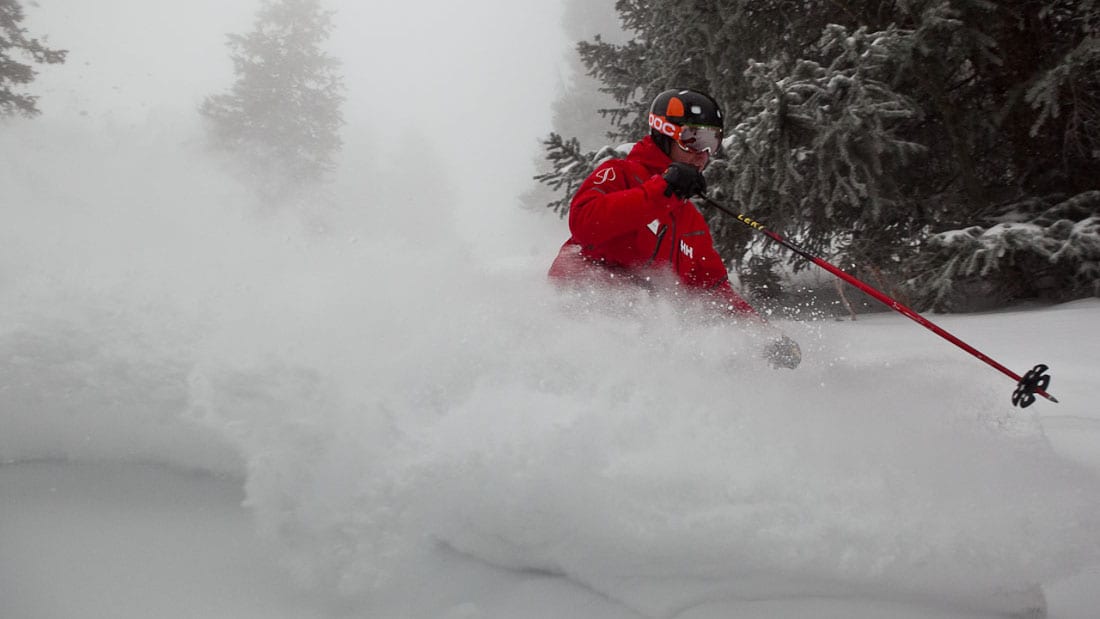 Aspen Mountain caters to experts. You can ride a double-black here from the peak all the way into town, stomping its 3,267-foot vertical. Beginners will still find runs scattered around the 675 acres but may be suited for Pitkin County's largest: Snowmass Mountain.
The great part about buying a lift ticket at Aspen is it's good at all four mountains. You can ski here during the morning and head over to Highlands to continue your high-level fix after lunch.
11. Aspen Highlands Ski Resort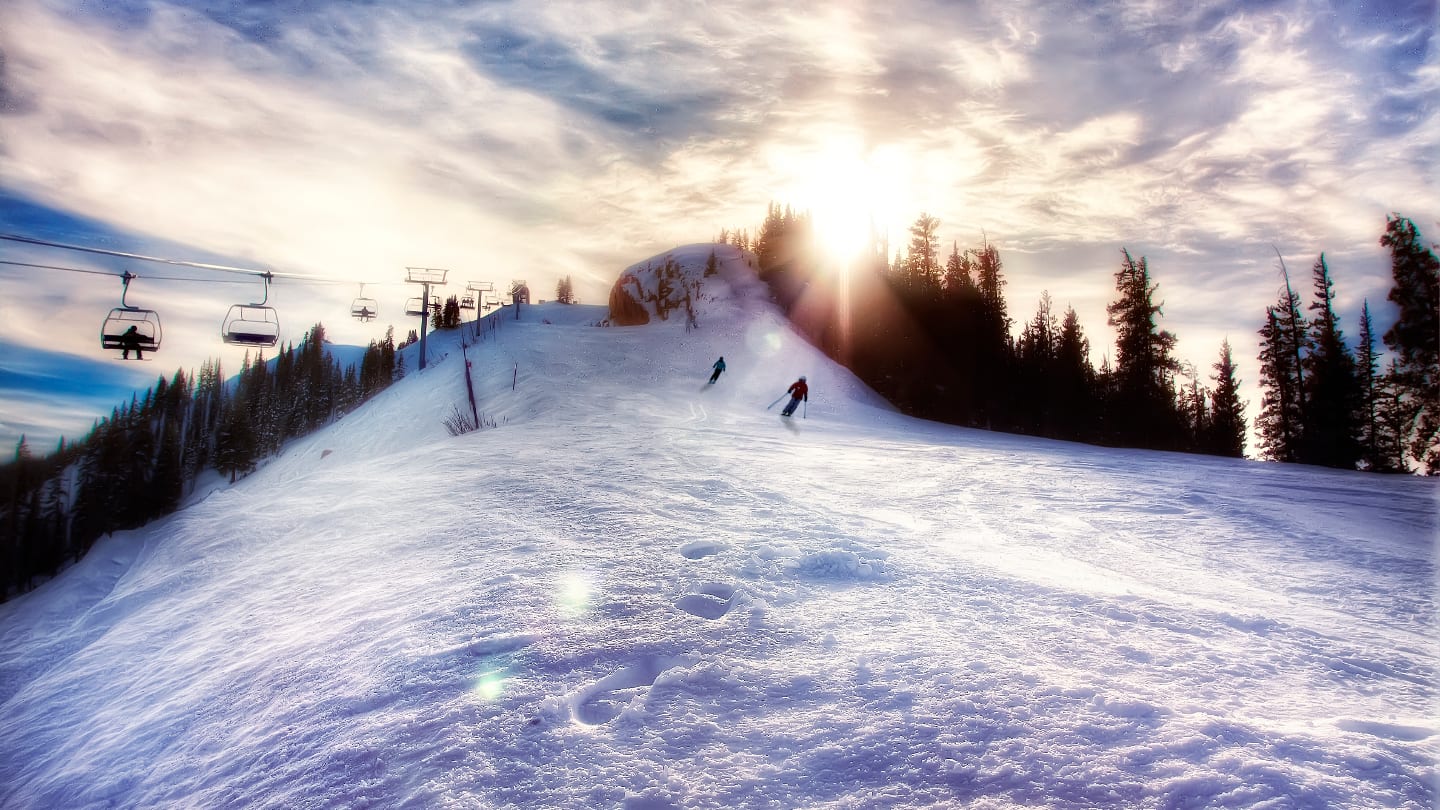 The Highlands Bowl sums up the mountain, it's a playground for advanced skiers and snowboarders. Of course, Aspen Highlands has greens and blues, it's just got more blacks than the former.
The hike up the Highlands Bowl is worth it because it's a bucket list item for sure. If you got the ability to ride down, take the hike. Aspen Highlands has 3,635 feet of vertical and 1,028 skiable acres.
12. Snowmass Ski Resort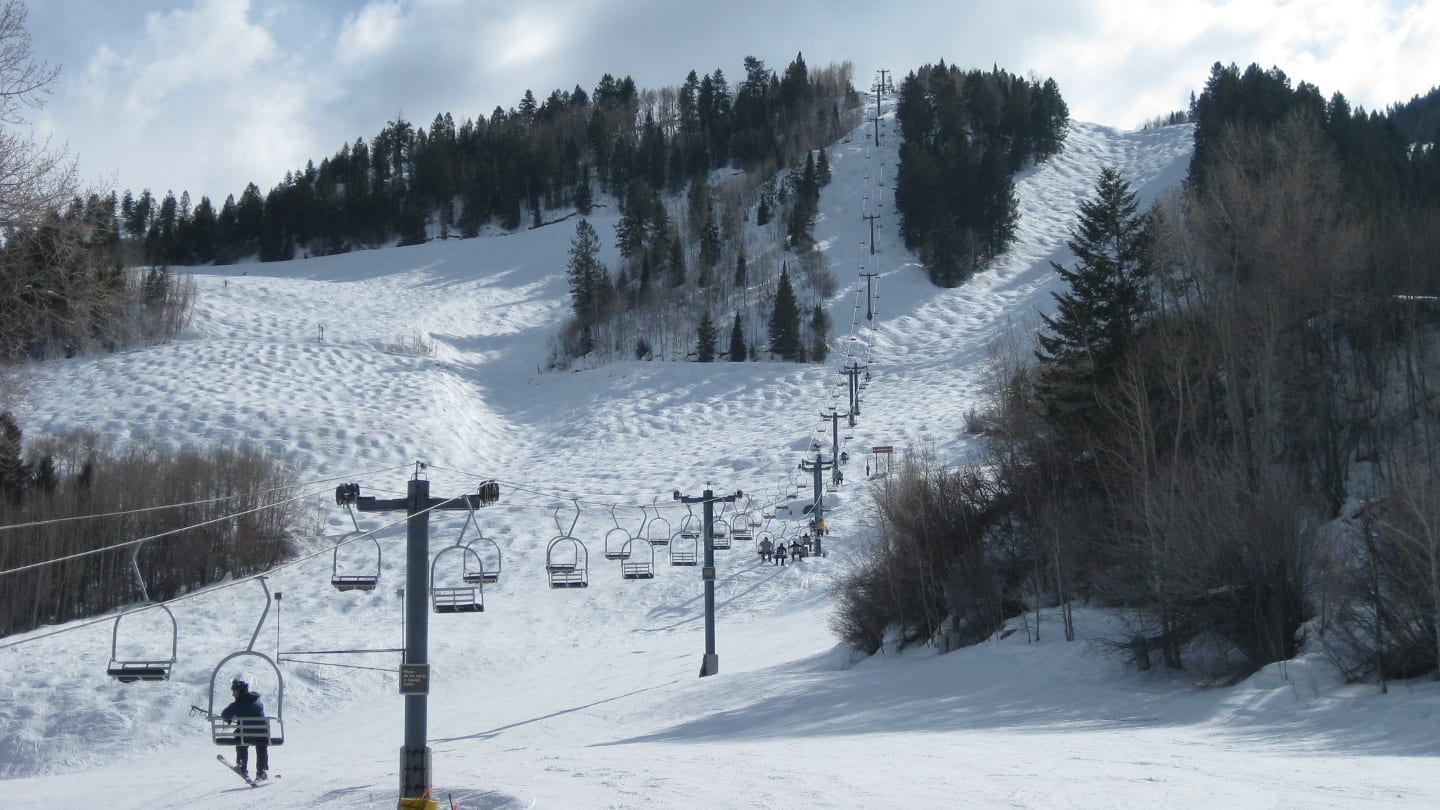 A true giant, Snowmass showcases 3,132 acres and 4,406 feet of vertical. It literally has it all: bowls, bumps, glades, chutes, cliffs, cornices, cruisers, cat tracks, and bunny hills.
If you're riding in Aspen with the family or a big group, head to Snowmass Ski Resort. You can ski here for days and still find new trails to try. The fourth, unlisted Aspen mountain, is Buttermilk, which features 400 acres and is a perfect playground for newbies.
13. Crested Butte Mountain Resort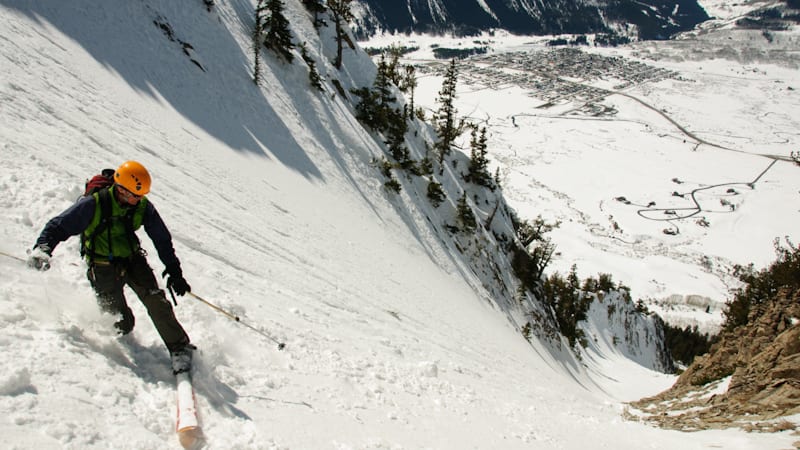 Colorado's "Last Great Ski Town" is incredible for many reasons. Located in the heart of the Rockies, Crested Butte is worth the five-hour trip every time from Denver.
The ever-stretching views from the slopes are among the best in the state. The 1,167 skiable acres of terrain feature a majority of expert trails and 3,062 feet of vertical. Blizzards have a way of finding Crested Butte even when they miss other popular resorts. The town is truly great, absent of Starbucks, Mcdonald's, and other unoriginal, unmemorable places to visit on vacation.
14. Telluride Ski Resort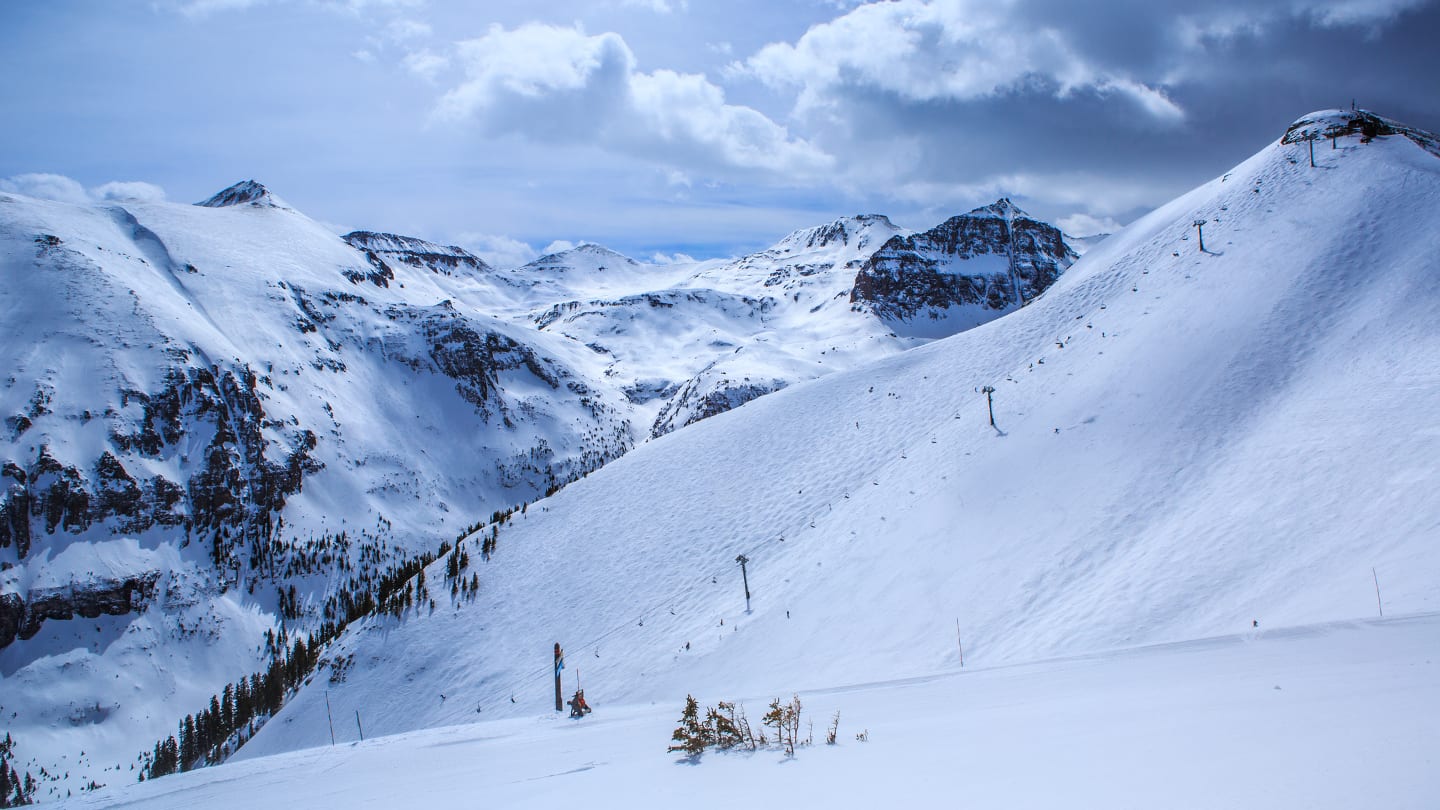 The jewel of the San Juan's, Telluride Ski Resort has a well-earned reputation. It quietly boasts a massive 4,425-foot vertical and enjoyable 2,000 skiable acres, as well as a nicely-developed Old West town.
There's so much awesome terrain at Telluride to discover and the San Juan Mountains are some of the loveliest and steepest mountains to ski around. The mountain Coors uses on their beer labels is even visible from the slopes, so cheers!
15. Purgatory Resort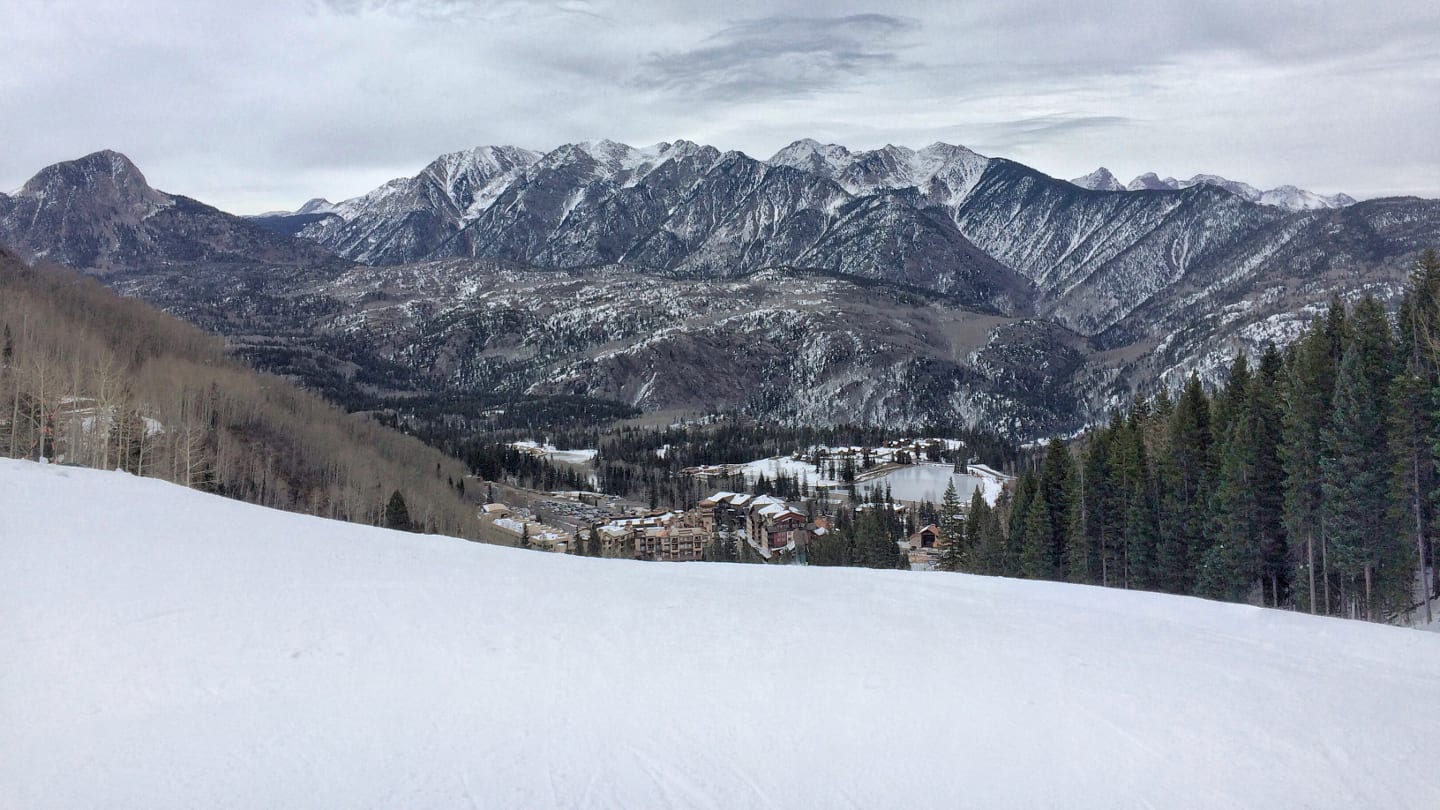 Purgatory is probably the coolest-sounding ski resort in the state, called Purg for short. It's no surprise that it delivers on skier satisfaction, with short lift lines and some of the best views from any ski resort. This La Plata County favorite is one for your bucket list.
It's located about 30 minutes outside Southwest Colorado's biggest mountain town, Durango. Except for bowl skiing, Purg's got something for everyone. Its biggest claim to fame is super fast, rolling groomers, situated all across the resort's 1,360 skiable acres and 2,029 feet of vertical.
16. Wolf Creek Ski Area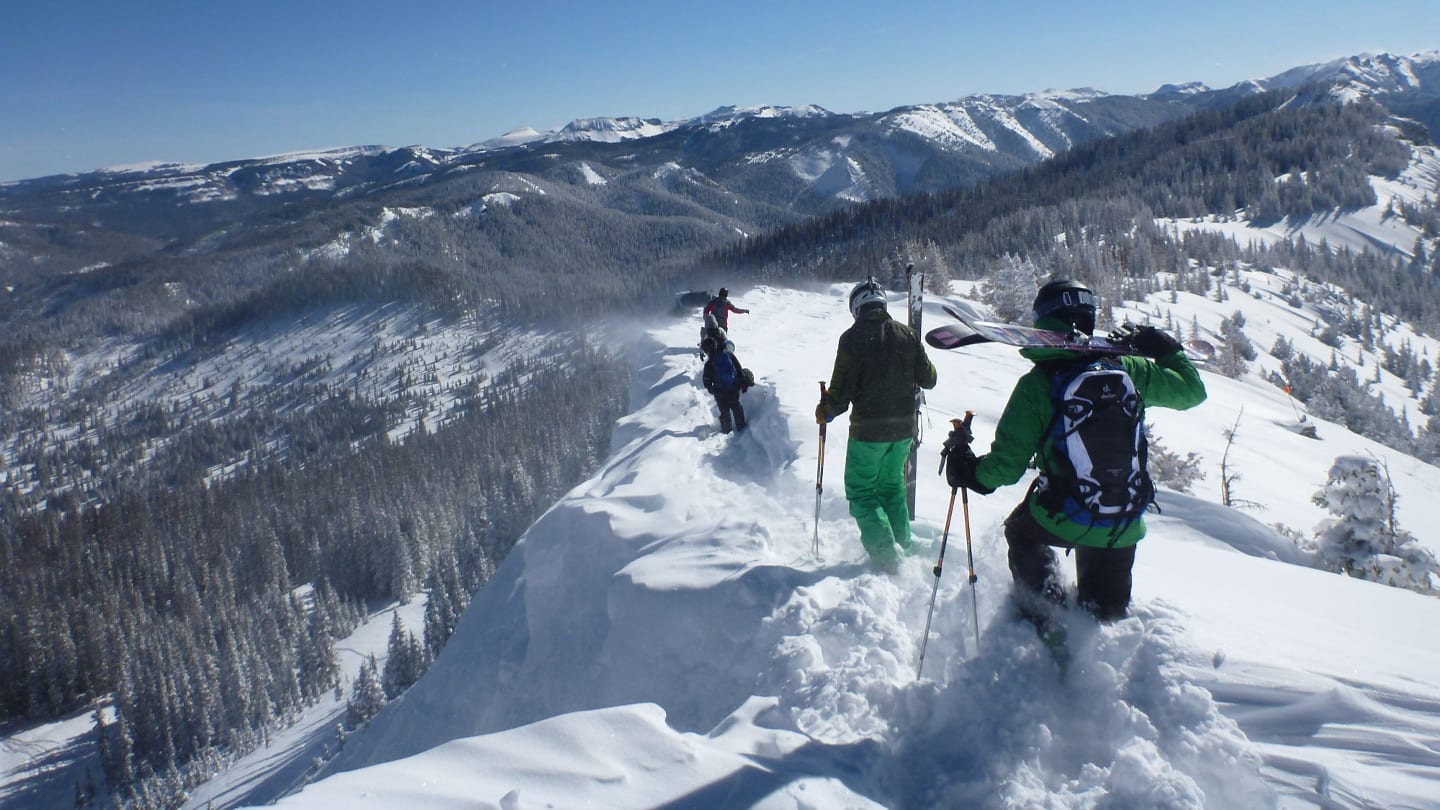 "The most snow in Colorado". Any resort with enough ski acres that boasts that stat, is sure to be on anyone's top list. And Wolf Creek has 1,600 skiable acres and 1,604 feet of vertical.
Situated smack dab on the side of Wolf Creek Pass, this Archuleta County resort has a landscape for all abilities and a welcoming, locals' feel. It's the easiest of San Juan mountain resorts to reach from Denver, located about thirty minutes shy of Pagosa Springs. Experienced skiers will have a blast on Wolf Creek's cornices, tree runs, and expert waterfall trails.
17. Silverton Mountain Ski Area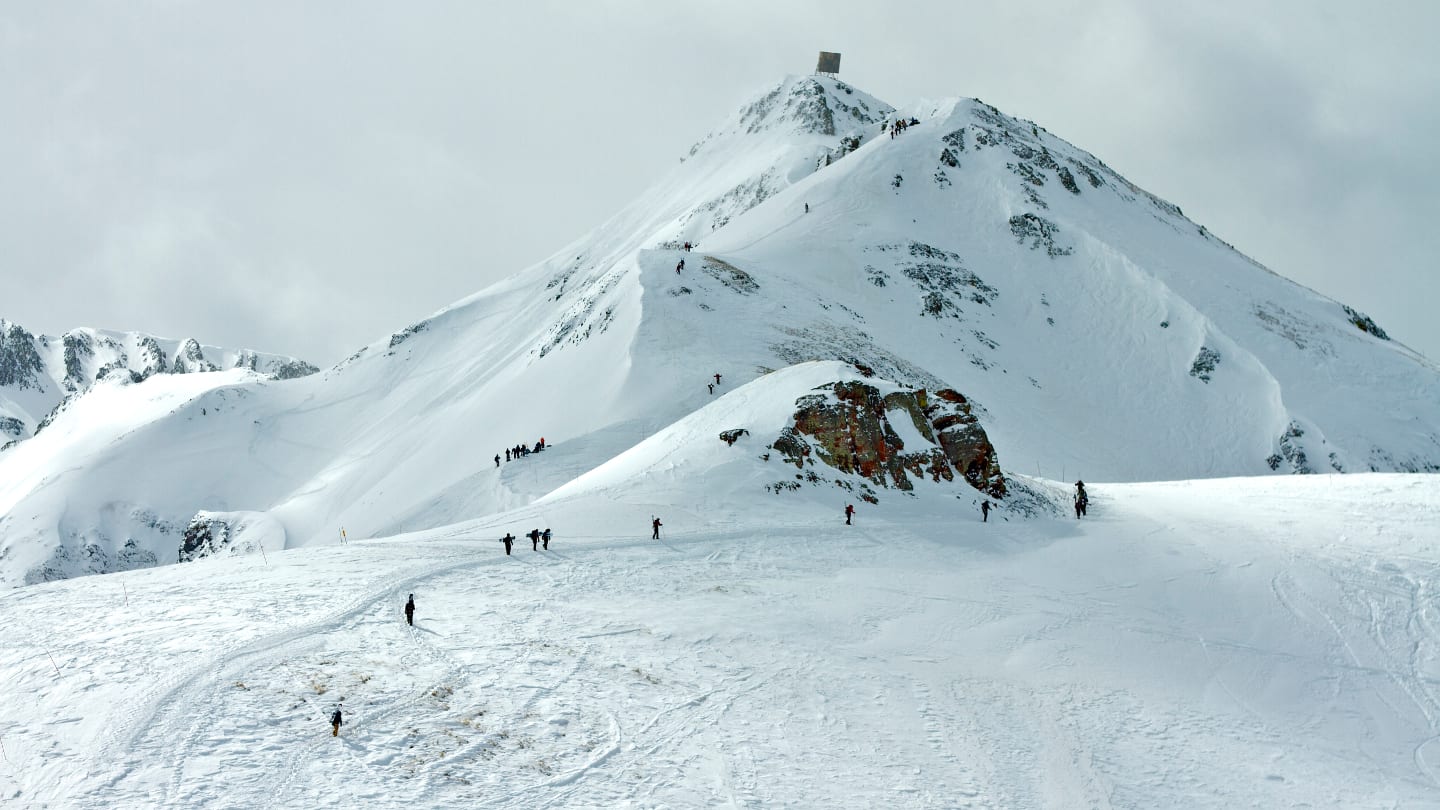 Sure, Silverton Mountain's a bad-ass expert-only mountain that grants you heavenly powder turns and bragging rights amongst your skier friends. It probably deserves to be at the top. However, it has got only 1 chair lift and mostly guided skiing that requires a bit of a hike too. It's too niche for the masses. And that's great!
Experts only will be able to handle the steep, tree-lined, and open bowl-style terrain. A backcountry pack with a probe, beacon, and shovel can be rented from Silverton Mountain. You'll also go out with a guide if you go during the main peak season.
18. Powderhorn Resort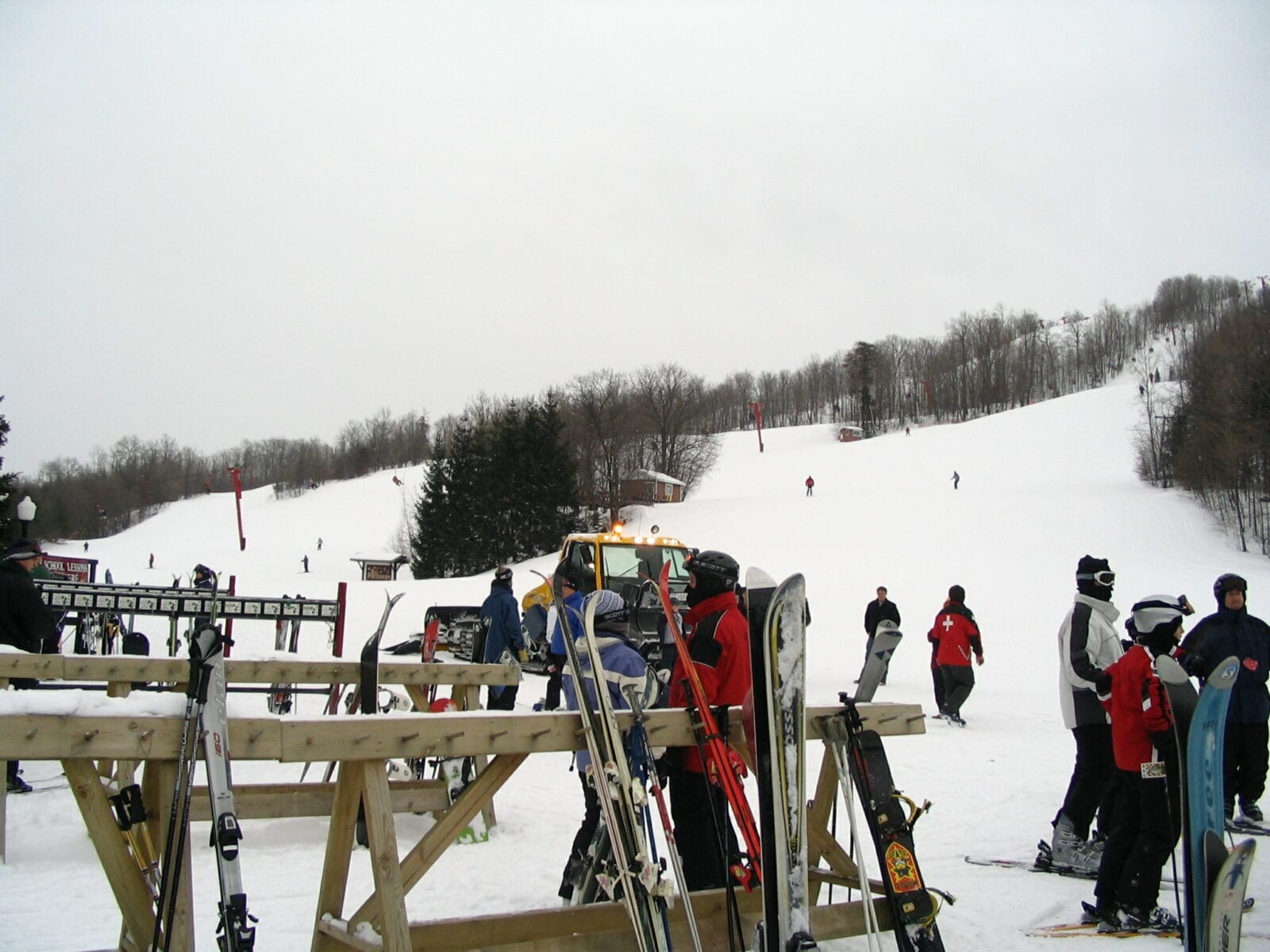 This ski area is probably my favorite Colorado sleeper resort. The snow is dry, the tree skiing is fantastic, and the views from Grand Mesa are mesmerizing. With 1600 acres, Powderhorn is actually quite large. What's the downside?
It's fairly secluded in Western Colorado with the closest big town being Grand Junction, 45 minutes away. Plus, its expert skiing is lacking with only one double black. Advanced riders will have an easy time here, but still enjoy and have a chance to ride powder on light, dry snow.
19. Monarch Mountain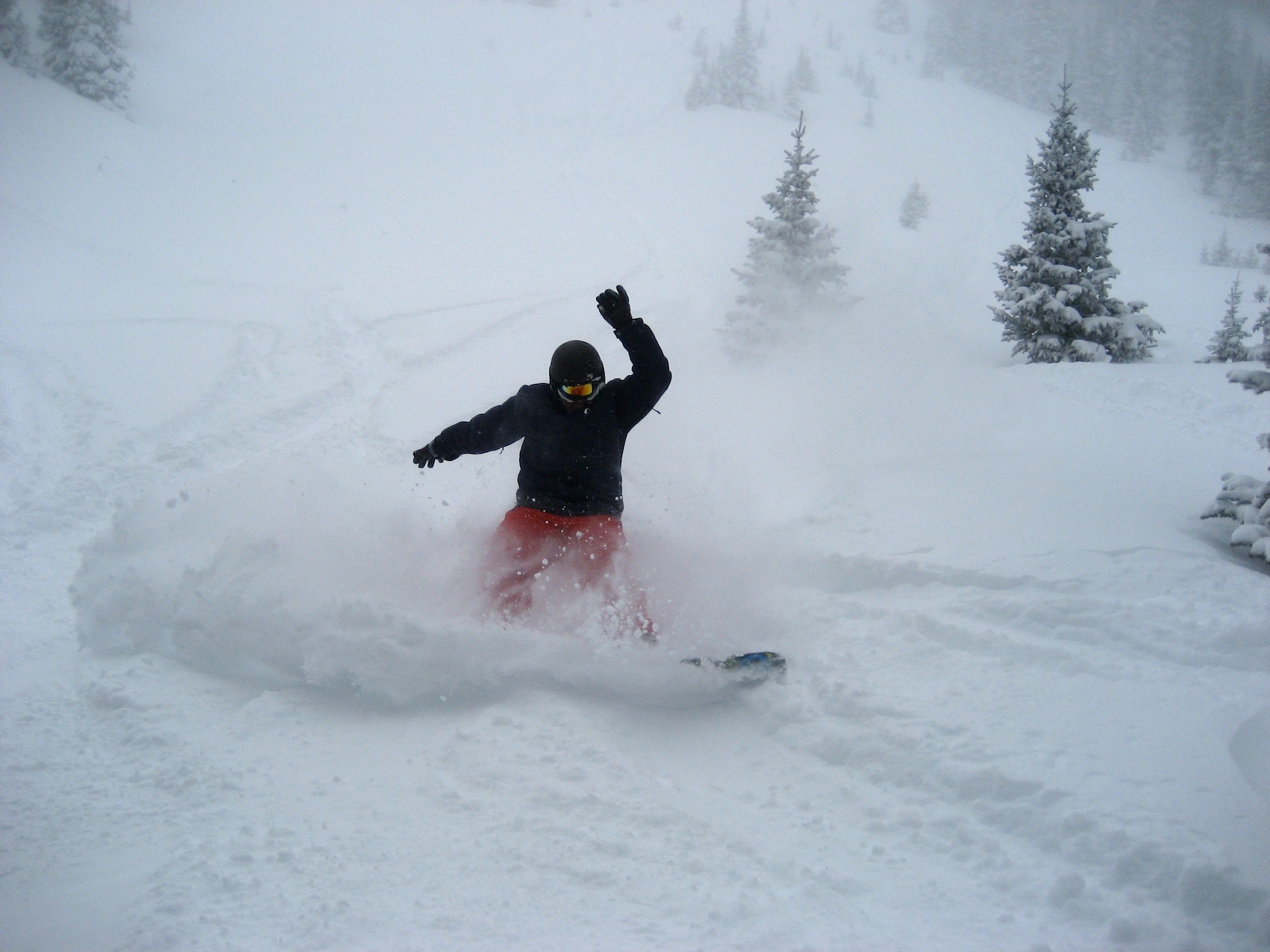 A sweet mountain for either a powder or blue sky day, Monarch's got little to no lift lines, diverse terrain, reasonable lift tickets, and easy access from Colorado's southern Front Range. 800 acres and a 1,652-foot vertical will keep you satisfied for a day trip. There's even a local snowcat outfit you can try called Monarch Cat Skiing, which will grant you access to untouched backcountry lines.
It's located fairly close to Pueblo and reachable from Colorado Springs, but just far enough away from Denver to keep the crowds low. There is no lodging at the base, but you can find it nearby on Highway 50 leading back into Poncha Springs and Salida.
20. Eldora Mountain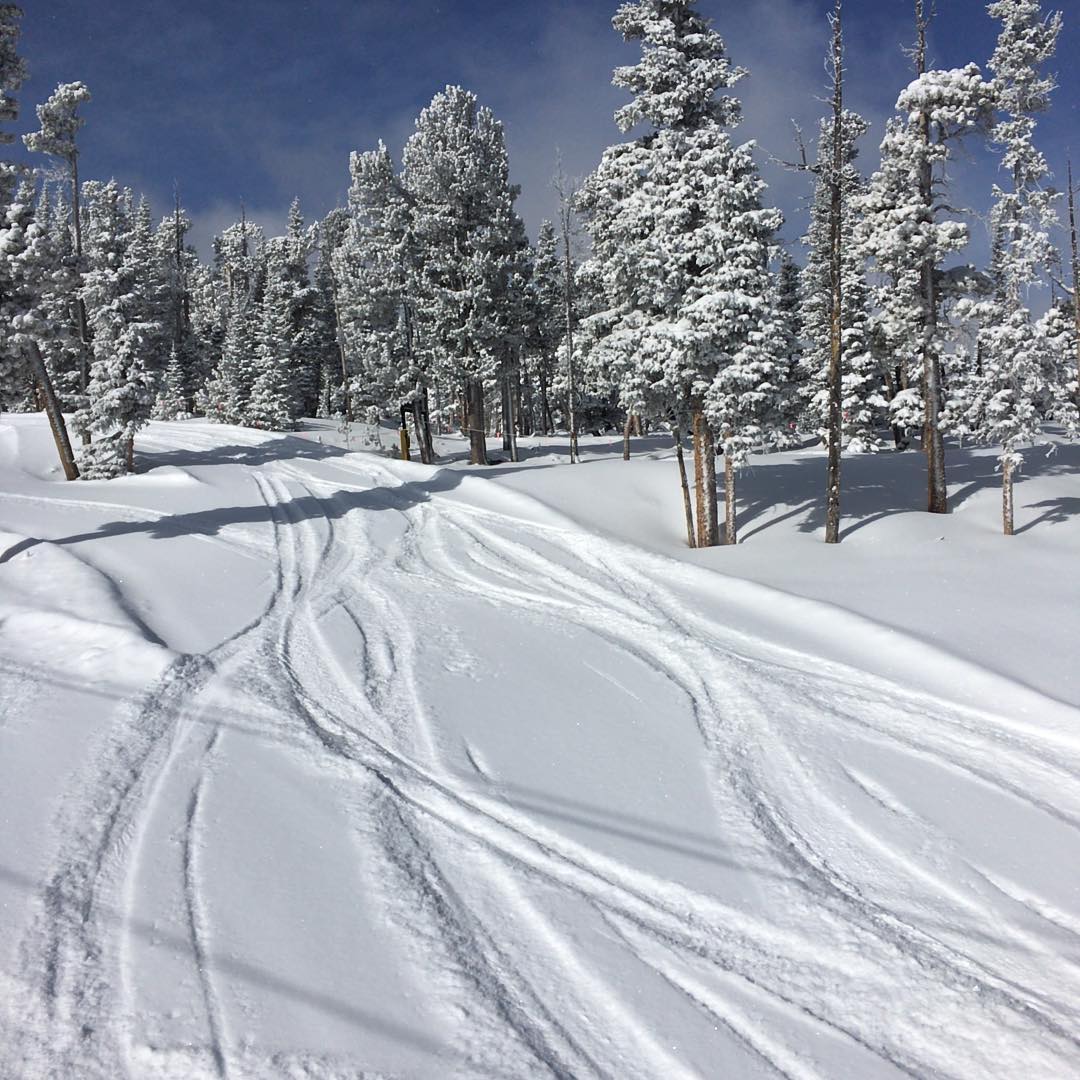 It's a solid option if you're in Denver and would like to skip I-70's weekend traffic. 600 acres may seem small by the best ski resort standards, however, Eldora does have some steep expert trails, a terrific 6-person detachable chairlift, and enough terrain to keep everyone entertained for a day.
The downside? It can get crowded as it's the closest skiing to Boulder and the terrain is fairly limited.
Those are twenty of the best places to ski in Colorado. Have an epic time riding these Rocky Mountain ski resorts.