They may be small, but these cool Colorado towns have plenty to offer. From epic mountain landscapes to historic landmarks, each one of them offers a bit of something special.
All of these Colorado towns are accessible year-round, providing unique summer and winter attractions. From train rides to gold mine tours, the Centennial State's top tiny towns hold some of its biggest attractions. Below is our pick for the best small towns in Colorado.
Lake City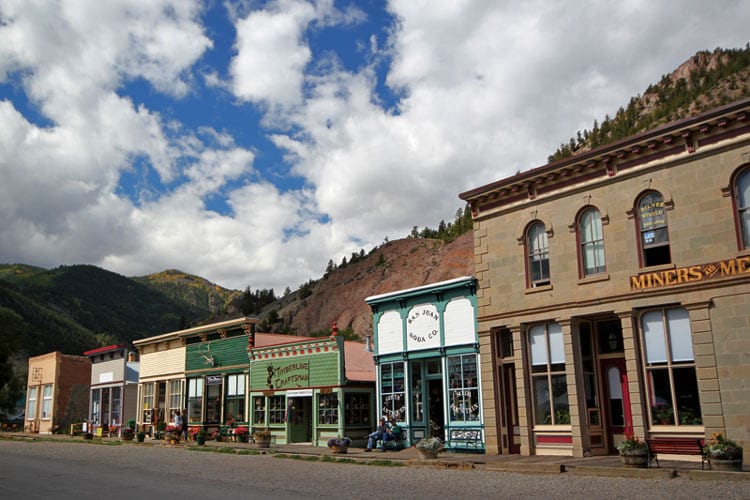 Peak your experience with the awe-inspiring landscape that surrounds the small town of Lake City. As the only town in Hinsdale County, CO, Lake City is surrounded by tons of public land.
In fact, the county of Hinsdale is made up of 96% public land. This means they have the fewest roads per person and the most land far removed from roads. This makes it the most remote county in the U.S., and the perfect place to get away from it all.
Located at the intersection of two scenic byways; the Silver Thread Scenic Byway and the Alpine Loop Backcountry Byway, Lake City sets the stage for endless beauty. Surrounded by the San Juan Mountain range and the nearby San Cristobal Lake, this town is the ideal place for all your outdoor adventures.
Summer months bring in hikers, bikers, and anglers. In the winter, check out the Lake City Ski Hill, go ice skating at San Cristobal lake or the Lake City ice park, or hit the trails for some cross-country skiing, snowshoeing, and fat biking.
But the fun doesn't stop there, spend some time exploring the well-preserved historic downtown, designated as a National Historic District, plus visit the Hinsdale County Museum to learn more about Colorado's only cannibal, Alferd Packer.
Creede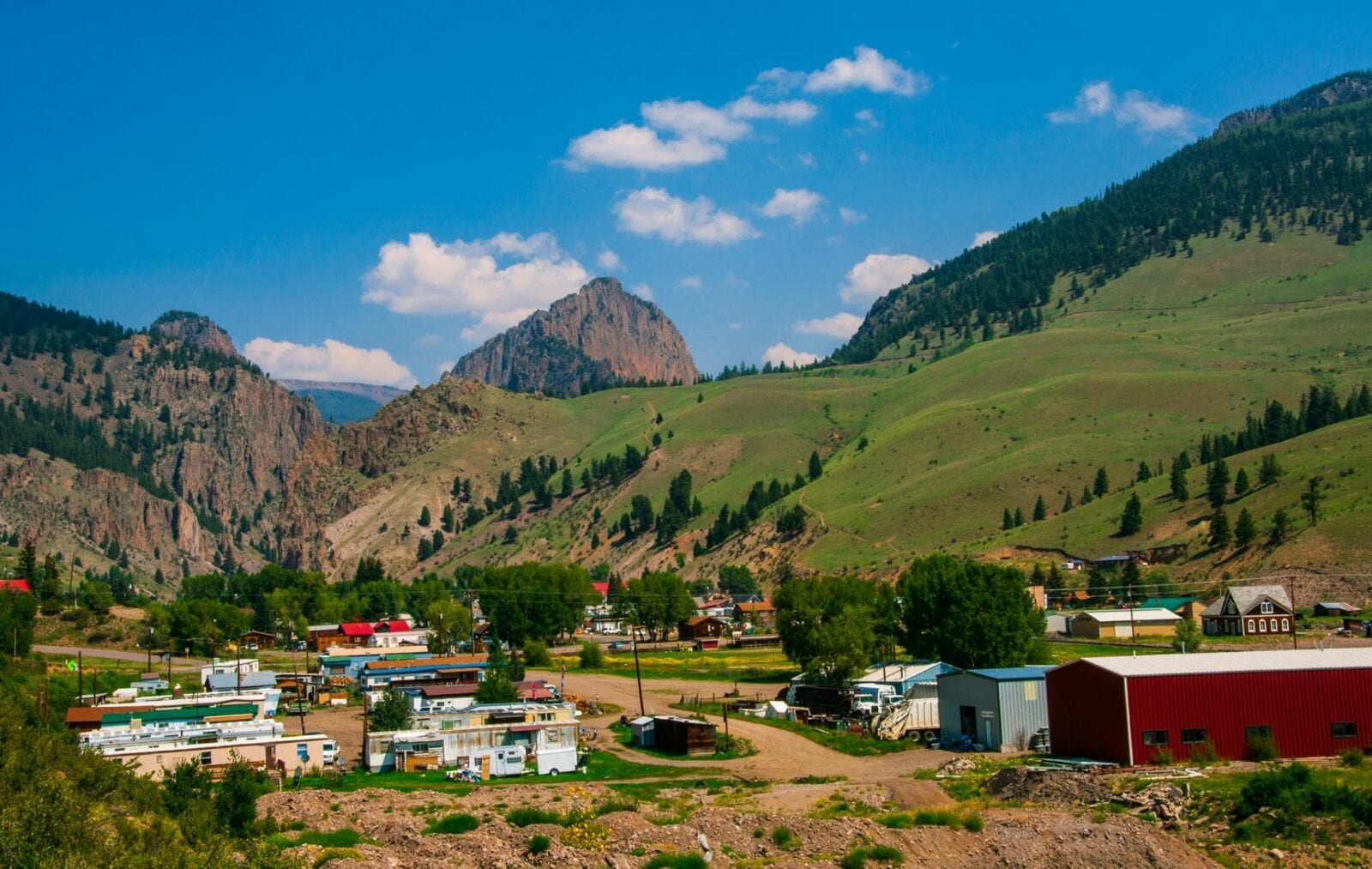 In the heart of the Rio Grande National Forest, one hour and 15 minutes northwest of Pagosa Springs lies the historic mining town of Creede. Surrounded by sheer cliff walls, a strong historical presence, and a classic small-town charm you can only find in Colorado, this Mineral County town has it all!
In the late 1800s, Creede was once a booming mining town, like so many of Colorado's mountain towns. The historic buildings throughout Main Street paint a picture of what life was once like in this tiny part of the world. Learn more about Creede's past by visiting the Underground Mining Museum and the Creede Historial Museum.
Beyond its historical presence, the downtown also offers several shops, art galleries, and a reputable theatre company. The Creede Repertory Theatre produces some of the best classic and contemporary performances.
Outdoor recreation is abundant in biking, hiking, kayaking, wildlife viewing, and fishing. And because of its proximity to the San Juan and the Rio Grande Rivers, rafting and fishing are popular outdoor activities. In the winter visitors seek the outdoors for cross-country skiing, snowshoeing, and ice skating.
Paonia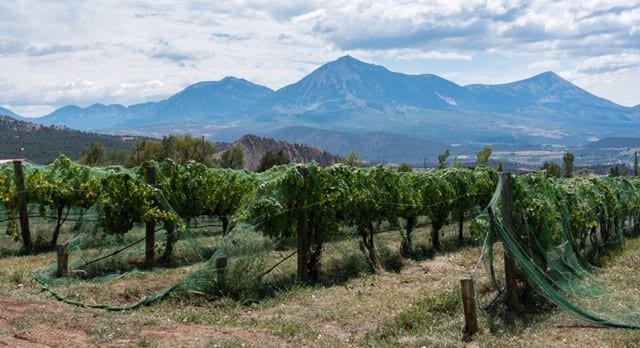 Cradled within the North Fork Valley, the town of Paonia is a unique place filled with artists, farmers, winemakers, and outdoor enthusiasts. Due to its idyllic location, Paonia has been aptly named the "coolest" town in Colorado.
With warm air flowing up the valley at night and cool air from the mountain settling in during the day, weather conditions here make for optimal growing conditions for a variety of fruits, such as grapes, vegetables, and sustainably raised meats.
Because of this, Paonia is home to an award-winning wine industry and an up-and-coming farm-to-table culinary scene. As a "certified Colorado Creative District," Paonia also has a thriving art scene, which many painters, sculptors, jewelers, and musicians call home.
Crestone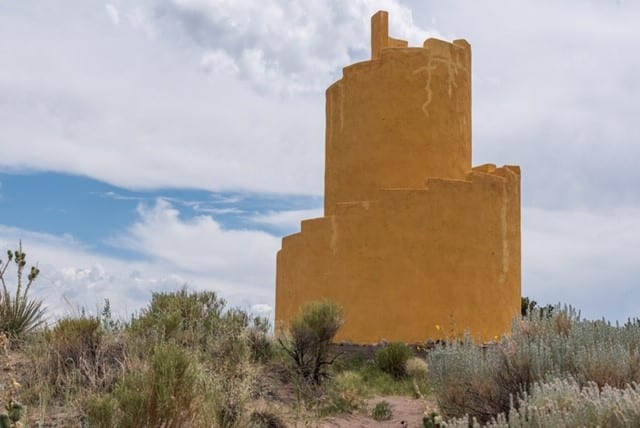 Appropriately named "Colorado's most spiritual town," Crestone is where prayer flags are hung high, crystals dance in the wind, and where street names, like Carefree Way, make you feel instantly at peace. With its perfect location nestled at the base of the western slope of the Sangre de Cristo Mountain range, Crestone sits at 7,500 feet with extended views of the San Luis Valley.
It offers an impressive array of spiritual sites, with several ashrams, monasteries, temples, and retreat centers. There is even a Ziggurat (a structure that is modeled after the temples of ancient Babylon) placed atop a hill just outside the main part of town, a nice one-mile hike brings you to this unique structure.
Crestone is named for the 14,000-foot peaks that rise just east of town; Crestone Needle and Crestone Peak. Due to its easy accessibility to the mountains, popular outdoor activities in the area include hiking, fishing, climbing, camping (at nearby National Forest Service campground), and of course the spiritual journey you choose to take.
Fairplay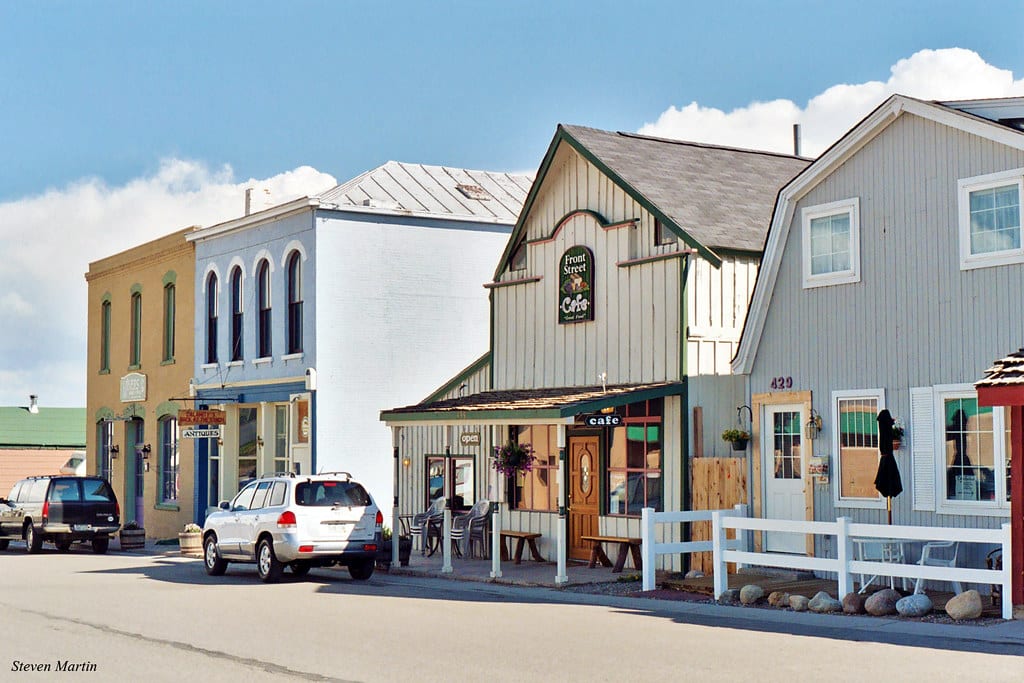 As the center of it all in Park County, the town of Fairplay is one with loads of character, stunning scenery, and a vibrant arts culture. The nearby Mosquito Mountain Range provides the backdrop to this small town and provides a backyard for endless outdoor adventures.
Both the summer and winter months offer plenty of opportunities for some outdoor fun. In the winter visitors can enjoy nearby world-class skiing and ice climbing, while snowmobiling and snowshoeing provide access to pristine backcountry wilderness. Named the "fly-fishing capital of Colorado," Fairplay is an angler's paradise.
Summer is also an excellent time to view wildflowers, wildlife, snow-capped mountains, and lush meadows. Fairplay is also host to several fun events in the summer including the legendary Burro Days Race, a free summer concert series, and the unique South Park Arts Celebration.
Trinidad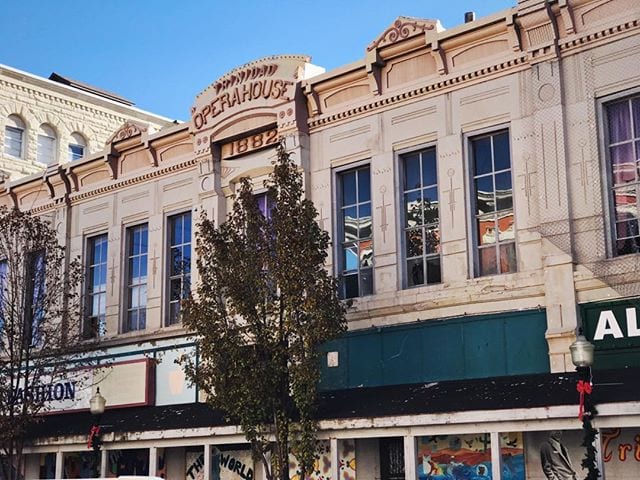 At the southern base of Colorado, just north of the New Mexico border, lies the sometimes forgotten-about town of Trinidad. As the starting point for the Scenic Highway of Legends, it's an epicenter of Colorado's history and culture.
Once a stop along the Santa Fe Trail and home to traders and ranchers in the 1800s, Trinidad is a place where history can be felt. Visit a few historical landmarks like the Corazon de Trinidad National Historic District's Baca House and the Bloom Mansion, just to name a few.
Present-day Trinidad is a Certified Colorado Creative District. It's host to an ever-growing collection of art galleries, the Southern Colorado Repertory Theatre, and one of the largest populations of stately Victorian houses west of the Mississippi.
Beyond its history and art culture, Trinidad provides many opportunities for outdoor recreation with the Trinidad Lake State Park and the Purgatoire River, which runs right through town, offering ample fishing for anglers.
Evergreen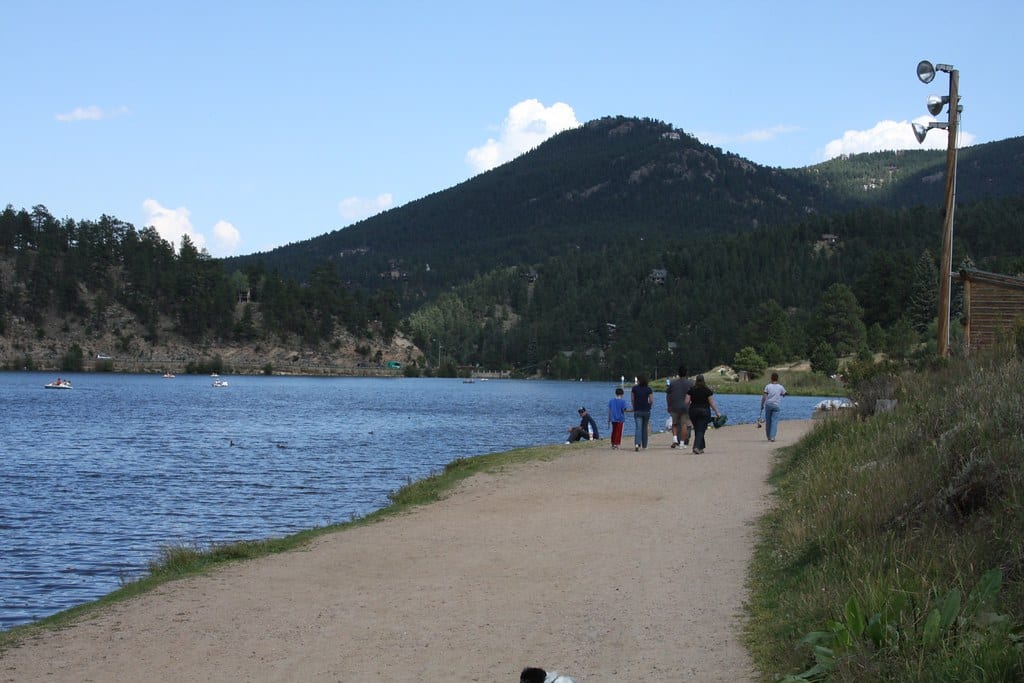 Nestled in the foothills of the front range, Evergreen is a close 45-minute drive to the state's capital, Denver. But beyond its convenient location to both big-city life and life in the mountains, the alpine community offers plenty of outdoor recreation and a quaint historic downtown with shops and restaurants.
The epicenter of town is Evergreen Lake. Used all year round, from kayaking and fishing in the summer to ice skating and ice fishing in the winter, it's one of the more popular destinations within the area. Beyond the lake, Evergreen's surrounding wilderness also offers ample opportunity for hiking and biking as well.
The compact historic downtown is full of charm and personality. Visitors can enjoy a variety of restaurants, bars, cafes, boutiques, and art galleries. A favorite choice for dining is finding a spot outdoors along Bear Creek, which runs through the center of town.
Alamosa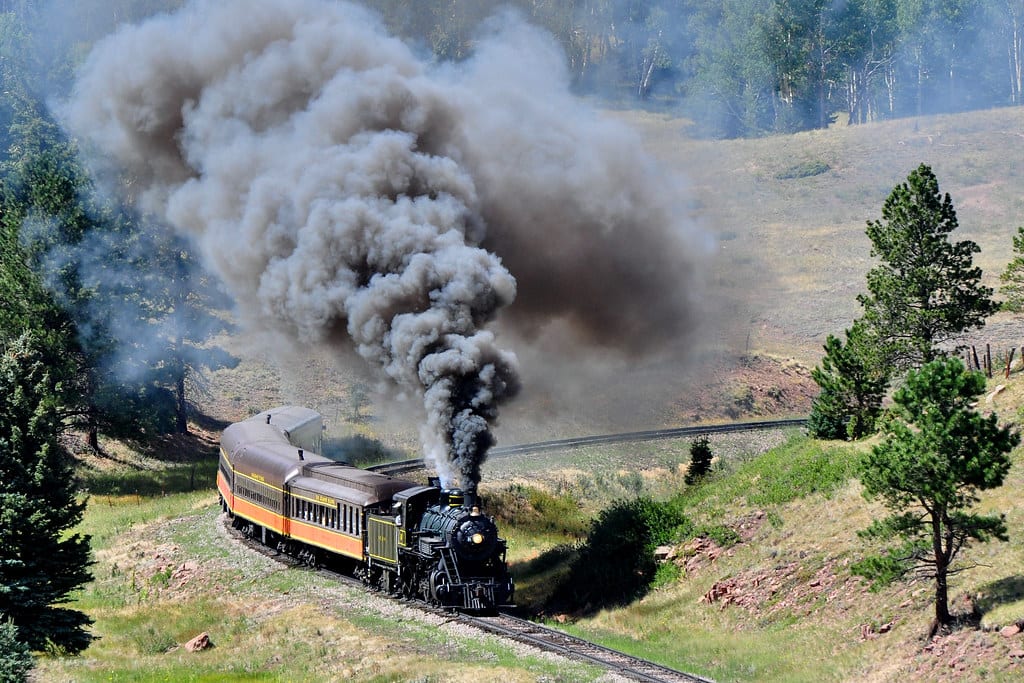 With its historic ties to the Rio Grande Railway and its outdoor connection between the Sangre de Cristo mountains and the San Juan mountains, Alamosa is an eclectic collection of almost everything that it means to be "Colorado".
Set in the San Luis Valley, it's close to numerous attractions including the Alamosa Ranch & Open Space, Great Sand Dunes National Park, Alamosa Wildlife Refuge, Zapata Falls, and the Rio Grande Scenic Railway.
Home to mushroom farms, hop farms, and potato farms, Alamosa is a hotbed for local agriculture, evident with its local breweries and authentic farm-to-table cuisine. Be sure to also explore the unique downtown, filled with shops, dining, cafes, breweries, and more.
Marble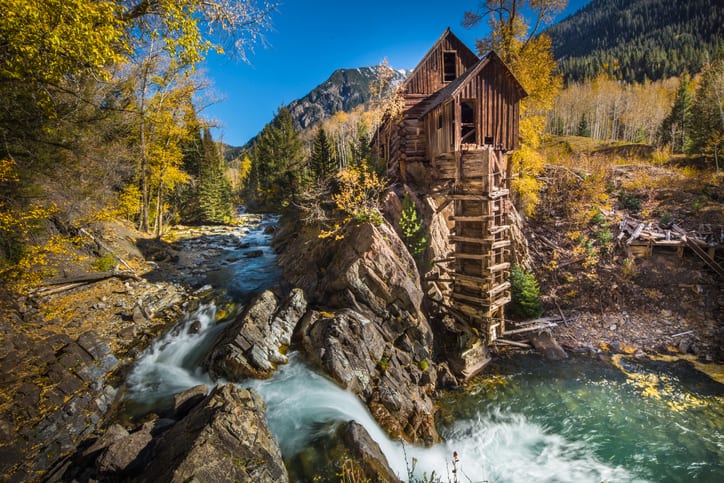 Experience Colorado like it used to be with a visit to Marble. It's found within the heart of the Colorado Rockies, in the Elk Mountain Range. Here, you'll find 14,000-foot peaks, rushing mountain streams, evergreen forests, and quiet surroundings that make it the perfect mountain escape.
It is home to the famous Crystal Mill, picturesque wooden powerhouse, the Yule Marble Quarry, and the Maroon Bells/Snowmass Wilderness area. The Yule Marble Quarry is one of the best producers of white marble in the world. Marble from this quarry was used to help build the Lincoln Memorial in Washington D.C.
Because of its location, Marble offers a wealth of opportunities for outdoor activities. Some of these include camping/backpacking, hiking, biking, fly-fishing, four-wheeling, kayaking, and horseback riding
Georgetown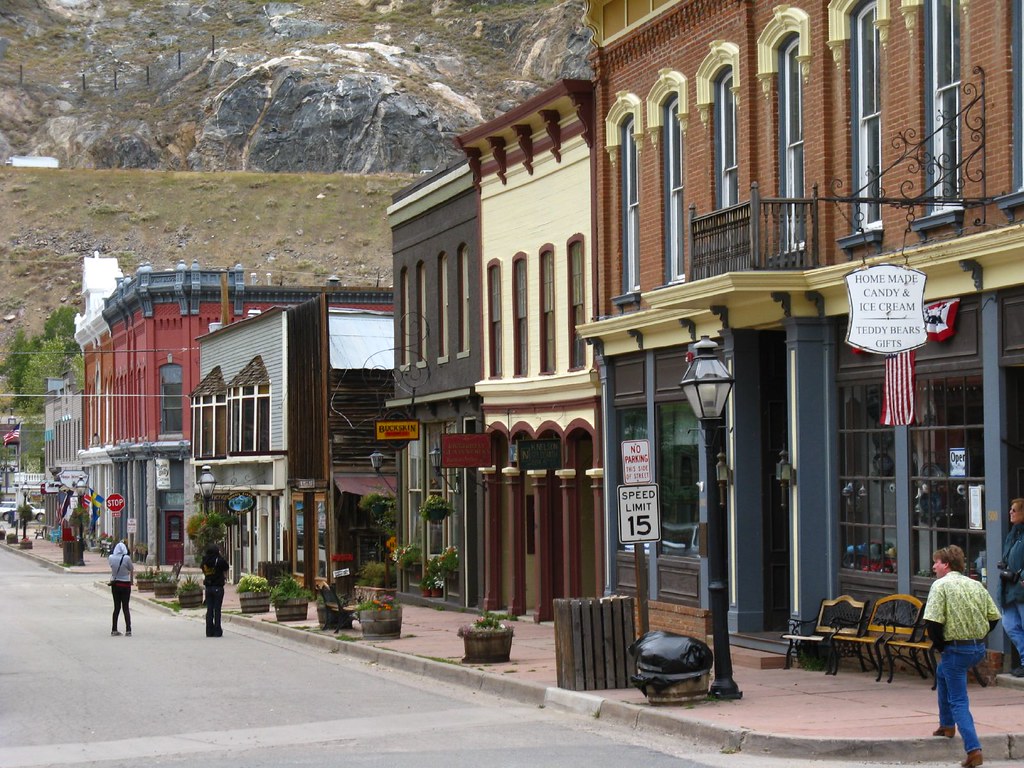 Driving along I-70, from Denver up to Summit County for a weekend in the mountains, you've passed by the not-so-hidden mountain town of Georgetown. Established in 1859, it's an old mining town that continues to grow as more and more flock to the front range.
A year-round destination, Georgetown offers it all, from hiking and off-road adventures to train tours and historic sites. It's the gateway to Guanella Pass, which provides access to one of Colorado's most visited 14er, Mt. Bierstadt.
For four-wheeling adventures, head up the Argentine Pass 4×4 road. Georgetown Lake is another main outdoor attraction, with fishing in the summer and ice racing in the winter, where visitors race their cars on top of the frozen lake.
Soak up a bit of history with a stroll through the historic downtown with plenty of museums to choose from or ride the Historic Georgetown Loop Railroad.
Thanks for checking out our list of small-town gems in Colorado! If you're looking for more well-known Rocky Mountain destinations, consider these top mountain towns in the state.