Colorado has been a source of inspiration for countless people over the decades. Beloved historical figures, authors, and everyday people have said beautiful, insightful, and profound things about it, or about a myriad of other fascinating topics while living in or visiting the state.
It's impossible to gather every interesting quote associated with Colorado in just one article, but here are some special ones:
"I don't care what the newspapers say about me, as long as they say something." ― Margaret "Molly" Brown
This quote sounds like something that could be tweeted today by a YouTube influencer or reality TV show star, but it was said by Molly Brown long before the days TV and the internet. Brown is remembered fondly today for her tenacious spirit and for surviving the Titanic disaster of 1912. She is easily one of Colorado's most famous and beloved historical figures.
At age 18, she moved to the mining town of Leadville, married a man who later struck it rich, and went on to become one of Colorado's most influential socialites and philanthropists. As an "unflappable" figure that was committed to the goal of improving women's lives, Brown was beloved for her sharp wit, as evidenced by quotes such as this one.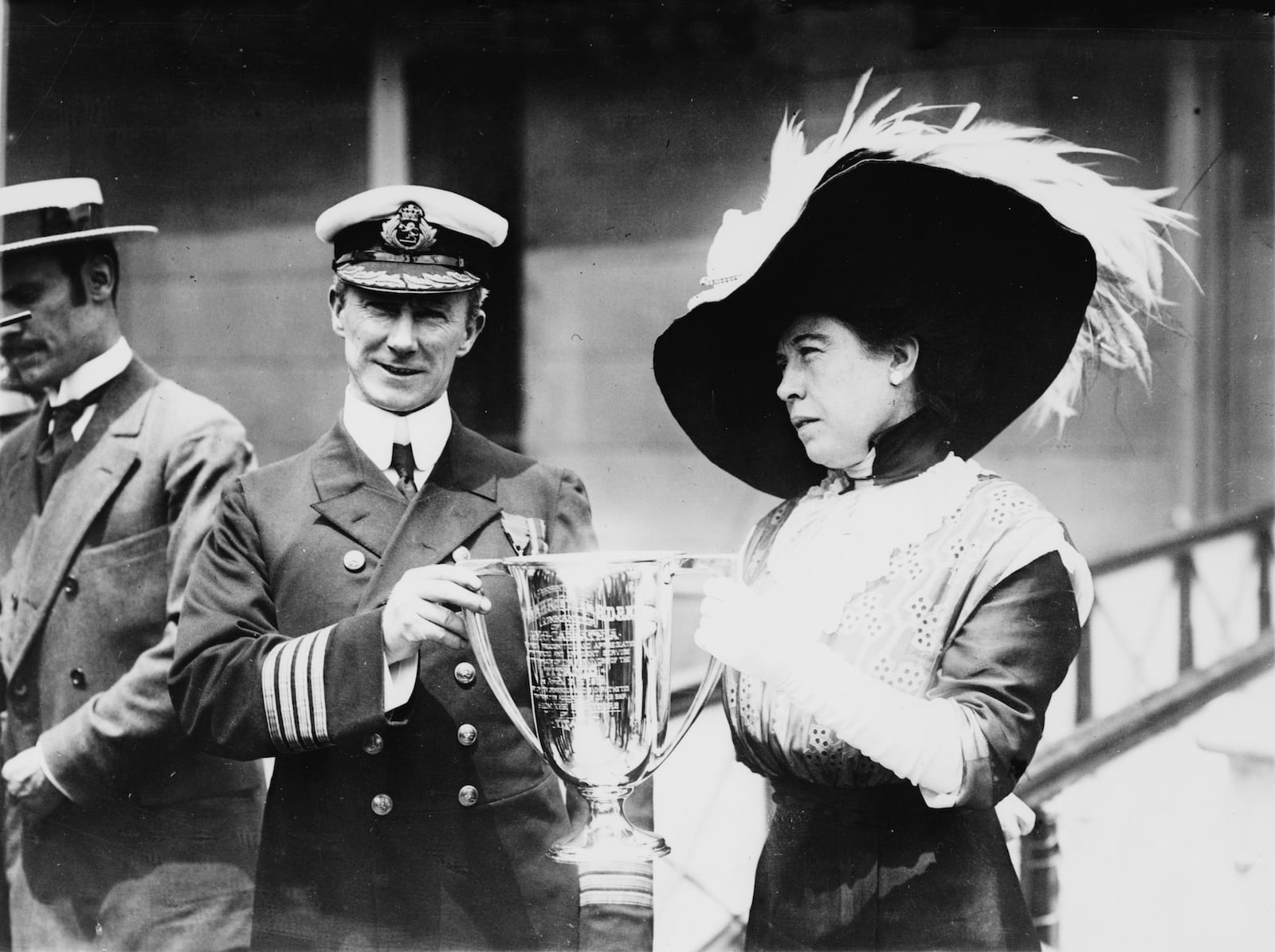 Visit her former residence in Capitol Hill neighborhood of Denver. It operates as a museum year-round, offering tours of her home for a number of her prominent years.
"Each year, millions of skiers come to Colorado to experience its superb emergency medical facilities."  – Dave Barry
Humor columnist and author Dave Barry's quote might be factually inaccurate, but it does reveal a difficult truth about Colorado's ski and snowboarding industry. While the state welcomed 13.8 million skiers before the pandemic during the 2018-2019 season, it's impossible to get a grasp on just how many injuries occurred on the slopes.
According to the Colorado Sun, this is because there's no legal requirement for resorts to share accident, injury, and fatality data publicly, and a legislative initiative to bring more transparency to Colorado's ski industry failed in a committee vote in April 2021. However, the Sun reported that an investigation found that 11 skiers had perished in the state due to "traumatic crashes" during the 2020-21 season, a figure that was calculated after interviews with 16 county coroners.
Skiing and snowboarding are outdoor sports that come with a certain amount of risk, but the numbers indicate that it's one millions are willing to take.
"Make friends with pain, and you will never be alone." – Ken Chlouber
This quote is widely known because of the popularity of Born To Run, a book about long-distance running. Chlouber is the founder of the Leadville Trail 100 Mountain Bike Race, which went on to add a marathon, heavy half marathon, 10K, 50 mile mountain bike race, and 50 mile trail run over the years.
No stranger to pain, Chlouber conceived the idea to hold a high intensity outdoor competition in Leadville after the town's local mine closed and over 3,000 locals lost their jobs. By all accounts the idea was a major success, and in 2012 the Colorado Mountain College determined that racing events added $15 million to the local economy that year.
This quote embodies an uncompromising character that many associate with Colorado, especially when it comes to outdoor athletic competitions.
"Every day, the sun comes out and the sky's always blue. That's what I miss about Denver." – Dikembe Mutombo
The legendary basketball player touches on a reason many people point to for moving to Colorado: sunny, crisp clear days. While the whole "Colorado gets 300 days of sunshine a year thing" is a myth that has been easily disproven, the state still gets plenty of sunshine, especially in comparison to other states.
"You don't need missionaries in Colorado; you got Colorado." – Trey Parker
This quote shows a surprisingly, or potentially unsurprisingly depending on who you ask, thoughtful side to Parker, who is best known for co-creating the unapologetically offensive animated series South Park. Colorado features not just some of the most beautiful and inspiring natural landscapes in America, but across the planet.
Parker is implying that its stunning natural beauty does a better job in explaining the existence of God than any missionary could, and when you experience places like Rocky Mountain National Park, Black Canyon of the Gunnison, or Crested Butte, you'll probably agree with him.
"Colorado has been scorched. Colorado has been flooded. Colorado—once again—endured senseless, inexplicable violence. Yet, despite all of it, we did not let that define us. That is not our story." – John Hickenlooper
From horrific mass shootings to devastating wildfires and floods, Colorado has seen its fair share of tragedies. The former Governor and current US Senator highlighted the state's tenacious, unyielding spirit with this quote, and urged citizens to define their personal stories on their own terms.
"Have You Ever Been To Colorado?" I Frowned. "Is That One Of Those Square Ones, In The Middle?" – James Patterson
Author James Patterson is touching on a phenomenon most of the country deals with, which is essentially the idea of being overlooked as a state if you're not New York or California. New York City and Los Angeles continue to define what a lot of the world views as America mainly because of television shows, movies, and books, but Colorado has become a lot more internationally well-known over recent years.
The state has never been a destination popular for shooting movies and TV, but it's become a wildly desirable place to live in the eyes of many.
"From sea to shining sea" – Katherine Lee Bates
These words are so ubiquitous in American society that it's easy to forget that they haven't always existed. What's now one of America's most well known patriotic songs was originally a poem inspired by a climb up the summit of Pikes Peak and a long train ride through the Great Plains that preceded it.
At age 33, Katherine Lee Bates conjured this line and the rest of a poem originally titled "Pikes Peak" in 1893. "From sea to shining sea" refers to the Atlantic and Pacific oceans, and a vast nation lying in between.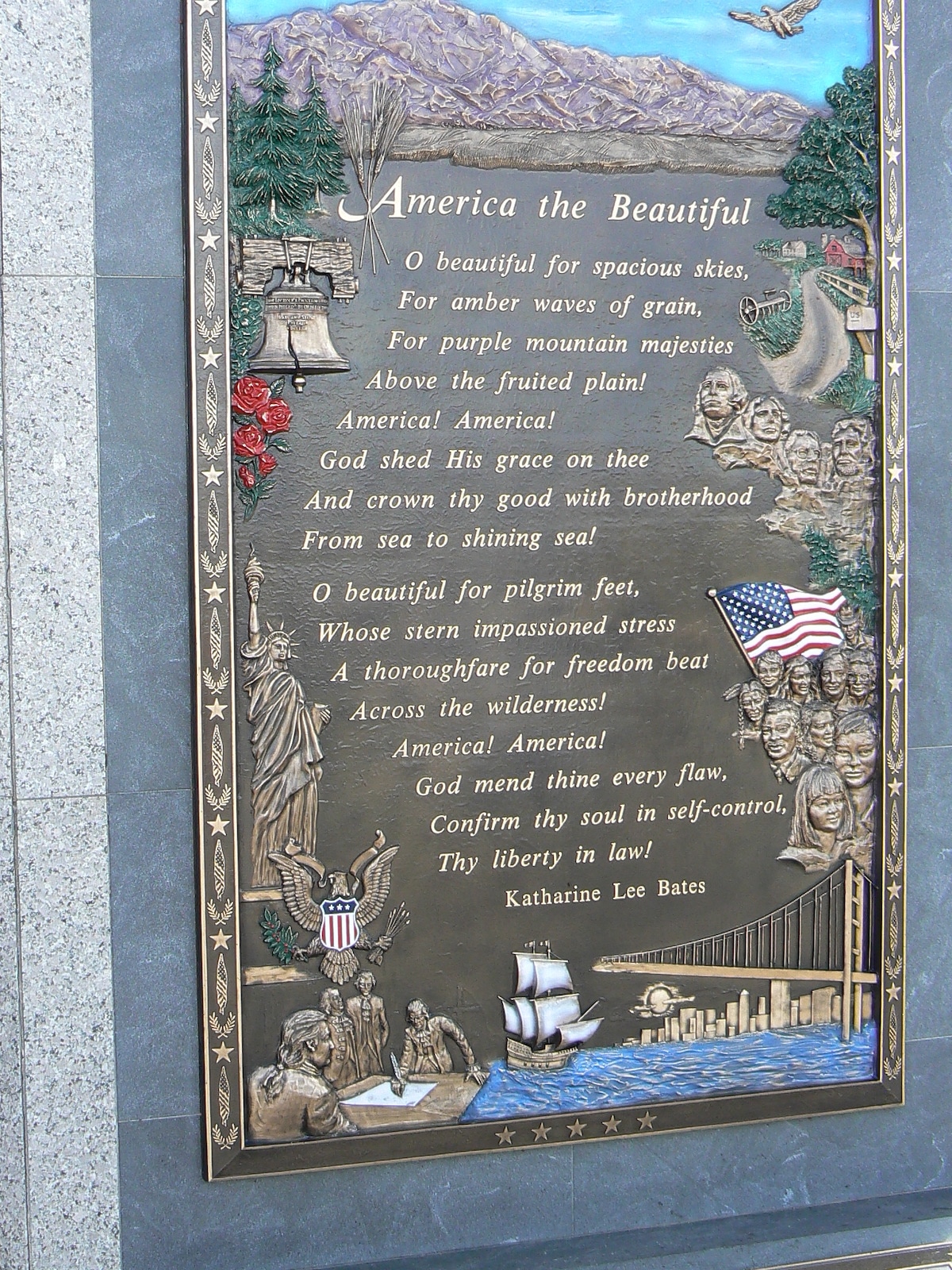 These are just a few of the countless Colorado quotes that were uttered in or about the state. From thoughtful word's about the natural beauty to statements that reflect the character of the people who live here, this is a place that's proven to inspire a lot of interesting observations and opinions.