With over 100 different towns located within Colorado's Rockies, there are several that stand out as being perfectly picturesque, loaded with undeniable character, and define the meaning of what it is to be "classic Colorado." Below is our pick for the most iconic mountain towns in Colorado.
These mountain towns are among the most popular in the state to live and visit. They are perfect for a summer road trip, when Colorado's seasonal alpine roads are all open.
Colorado's Top Mountain Towns to Live and Visit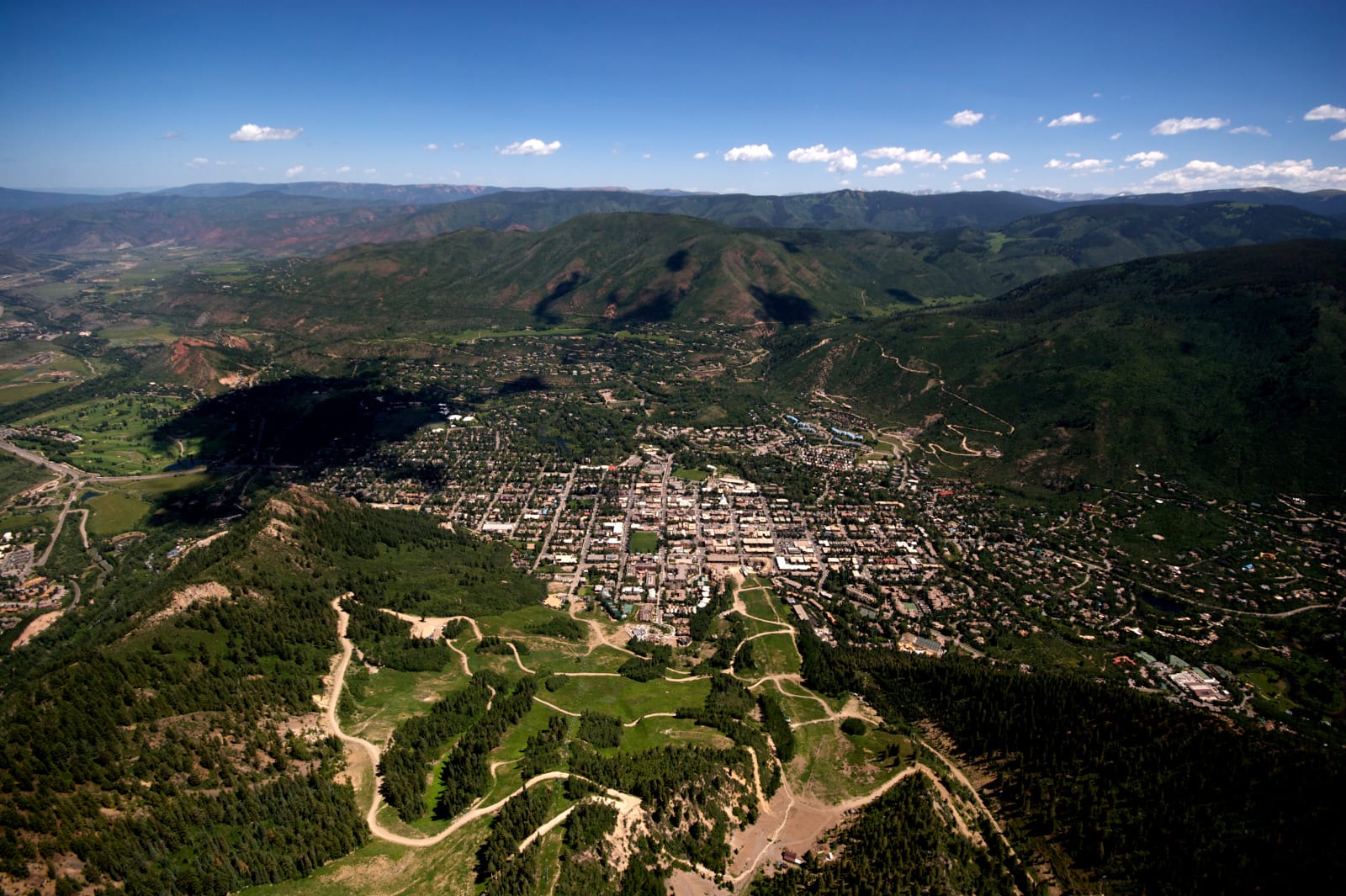 Make the most of your next long weekend and discover a few days in one of these classic Colorado towns. The following alpine destinations all cater to tourists and locals alike. These mountain towns all offer attractions and things to do year round. Here are among the most picturesque towns in Colorado. So pack your car and get to sightseeing.
Telluride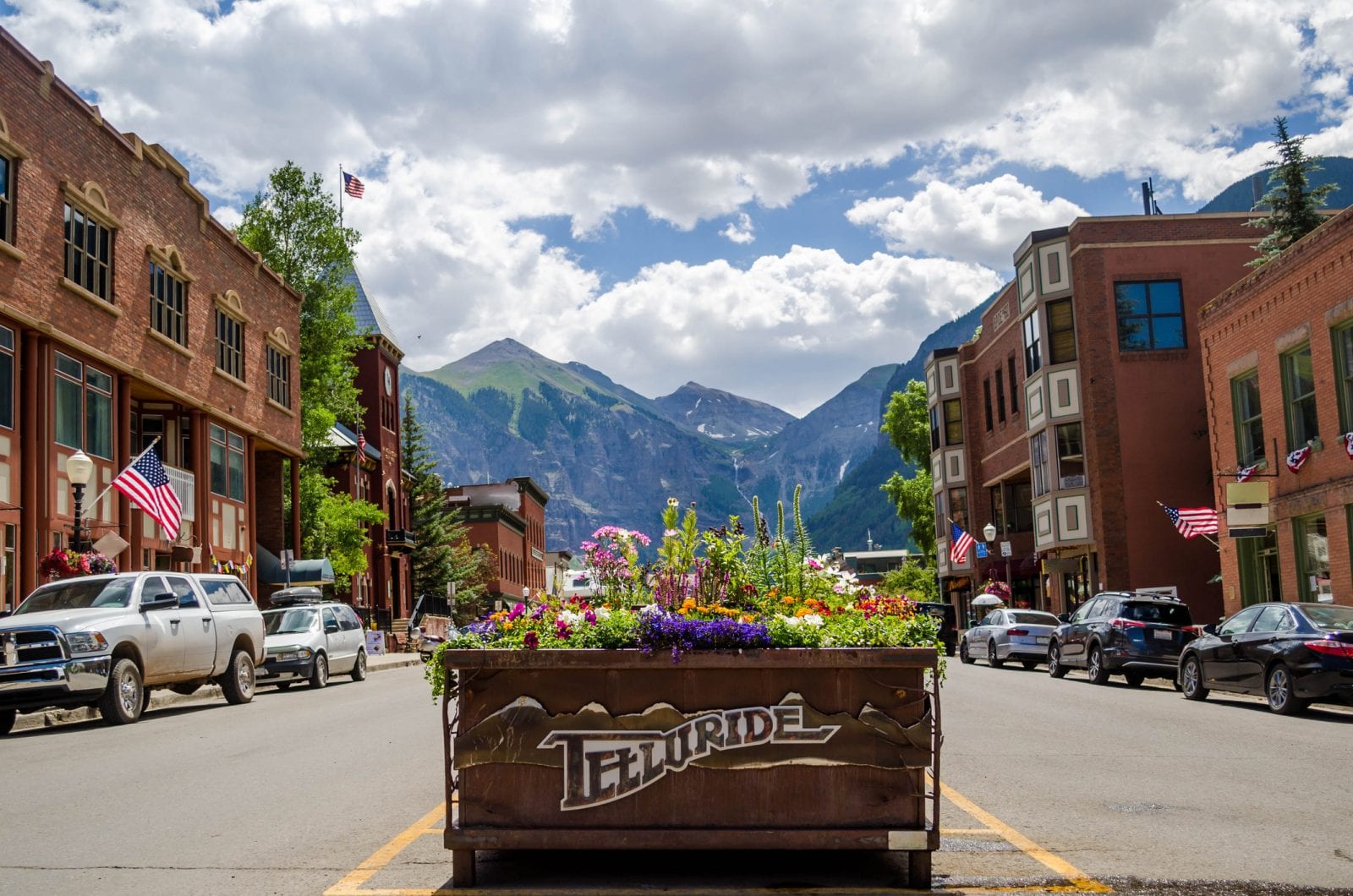 Telluride, where "mountain living" is perfected, is an iconic mountain town that draws in thousands of adventure seekers and mountain lovers from around the world, every year. Surrounded by snow-capped peaks of the San Juan Mountain range, the town is cradled within a box canyon, all of which provide the stunning scenery that makes Telluride a favorite Colorado destination.
The town may be small, but it is packed full of activities, events, and outdoor recreation. From epic skiing to leisurely strolls through its charming Old West downtown, Telluride is also home to an impressive number of top-notch music festivals including the Telluride Bluegrass Festival and Telluride Blues and Brews.
Breckenridge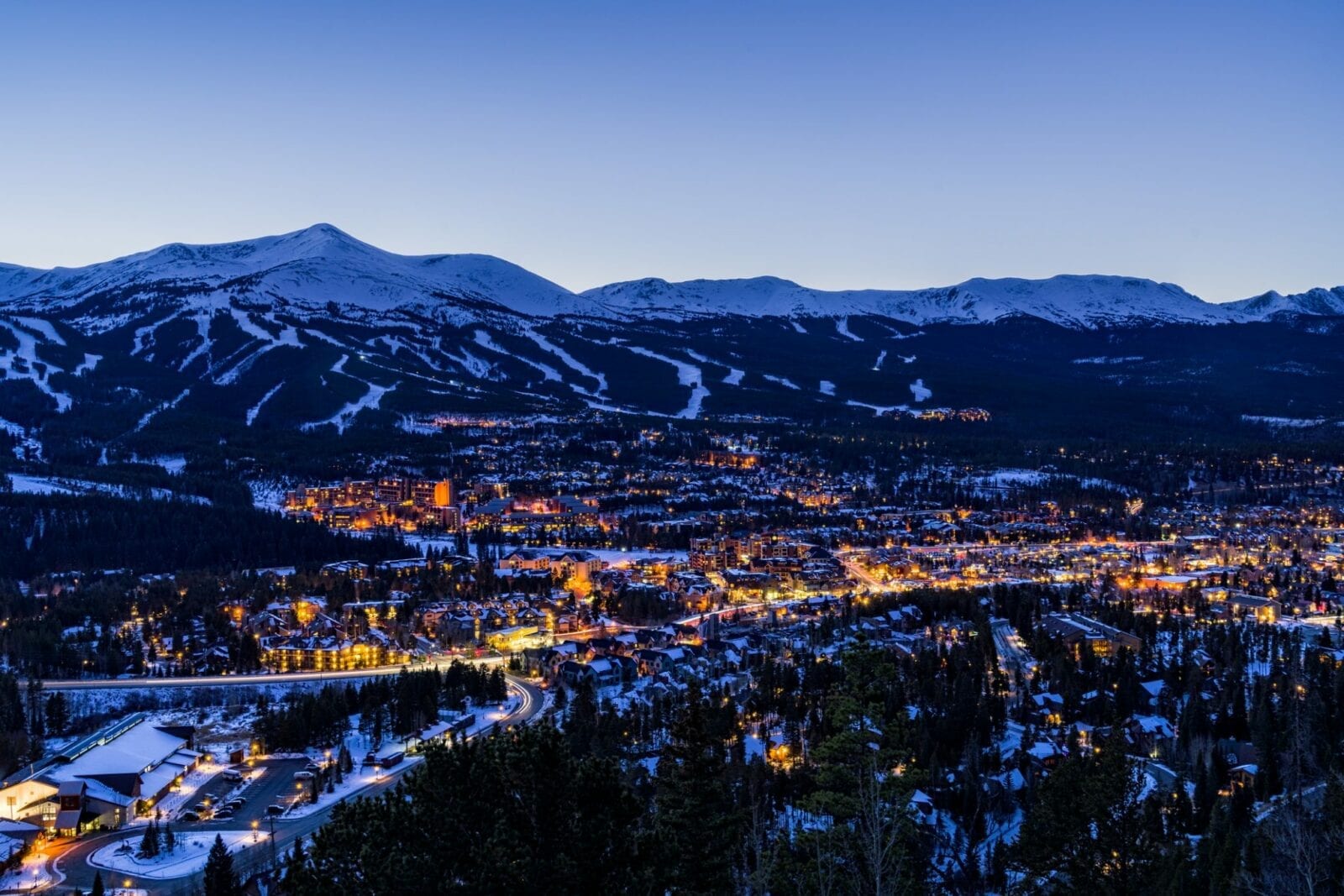 Well-known for its ski runs and back bowls, the ski town of Breckenridge is a classic choice when visiting Colorado. Founded in 1859, this mountain community began as a mining town and has since grown into one of country's most favorite destination for outdoor recreation. From epic powder days in the winter to long hikes in the summer, Breckenridge is the perfect playground for outdoor enthusiasts.
But this town is more than just about skiing and hiking; it is also home to one of the largest historic districts within Colorado, which includes the town's Main Street. Breckenridge's charming historic Main Street offers visitors plenty of opportunity for window shopping, art ogling, and food sampling at one of the many fine restaurants in town.
Ouray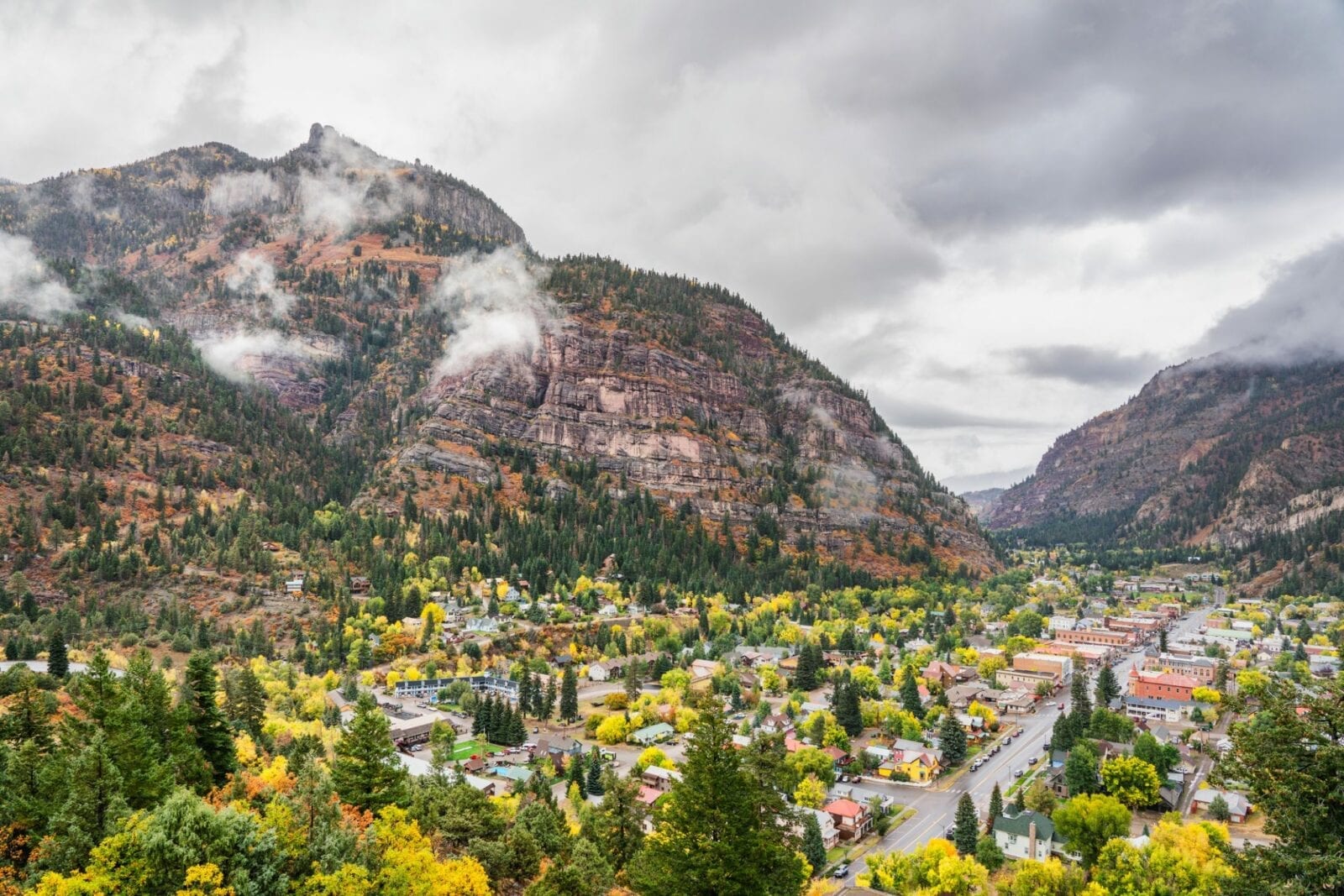 Aptly named "Switzerland of America" with its perfect location in the heart of the San Juan Mountains, Ouray is one of the more picturesque Colorado mountain towns to visit. Jagged snow-capped peaks rise high above the tiny town; where beautiful Victorian buildings and houses dot the streets. Home to natural hot springs, Ouray is also the perfect place to soak up the scenery and the sun all in one place.
Popular activities in the area include scenic hiking and biking, plus a large number of visitors make the trek out to Ouray every winter in January for the popular ice climbing competition at Ouray Ice Park.
Silverton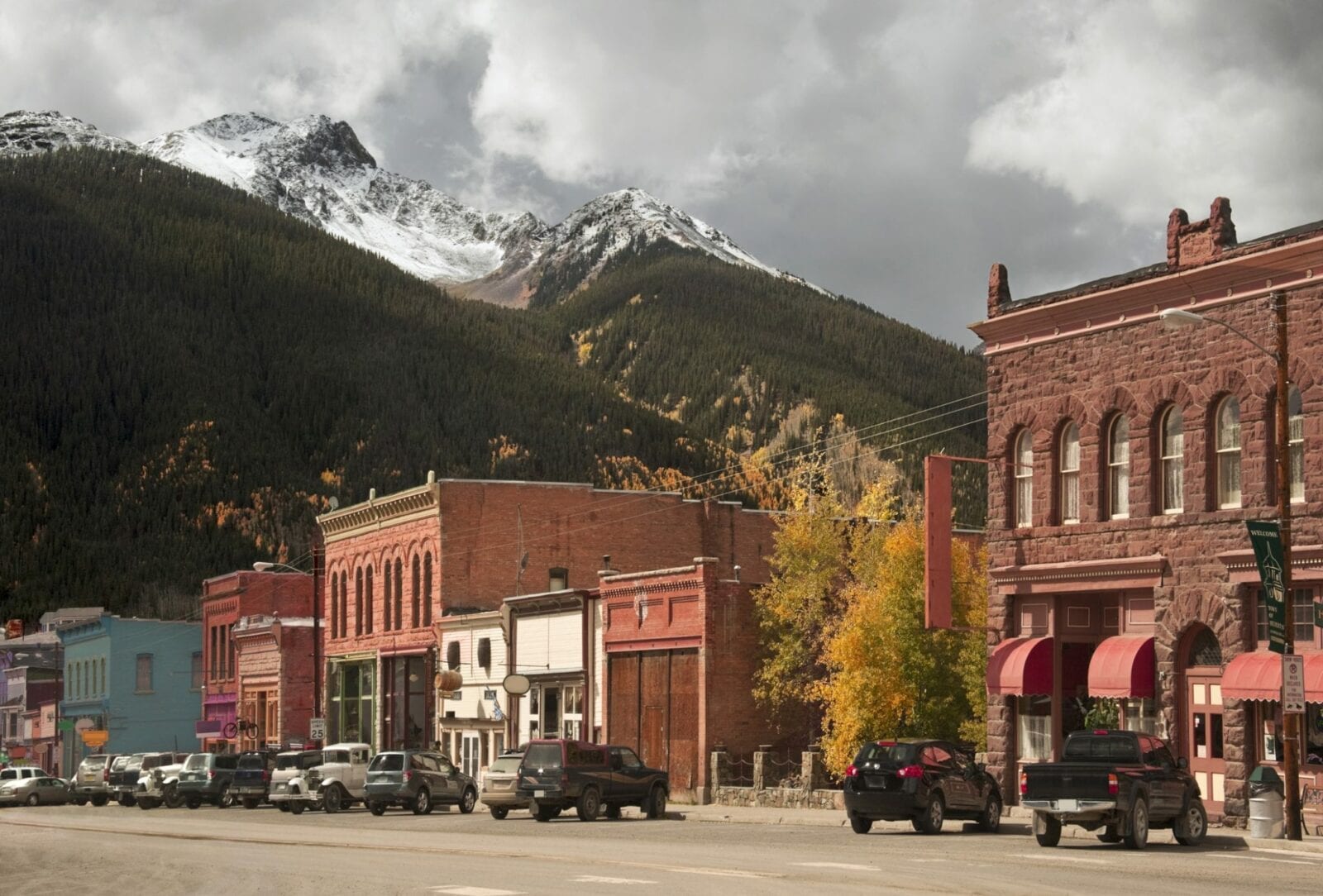 In the heart of the high country lies the small historic mining town of Silverton, a town that offers a perfect blend of the past and the present. As a National Historic Landmark, (part of the San Juan Skyway, connecting Silverton to Ouray via the Million Dollar Highway) a visit to Silverton can feel like you've taken a trip back in time with its historic train station, log cabins and historic buildings.
With the Weminuche Wilderness nearby, Silverton is a mecca for outdoor activity. Known for its plentiful snow, winter in Silverton is home to a whole host of activities such as snowmobiling, cross-country skiing, ice climbing, and sledding. And in the summer, the possibilities are endless with hiking, biking, rafting, camping, hunting, and so much more.
Creede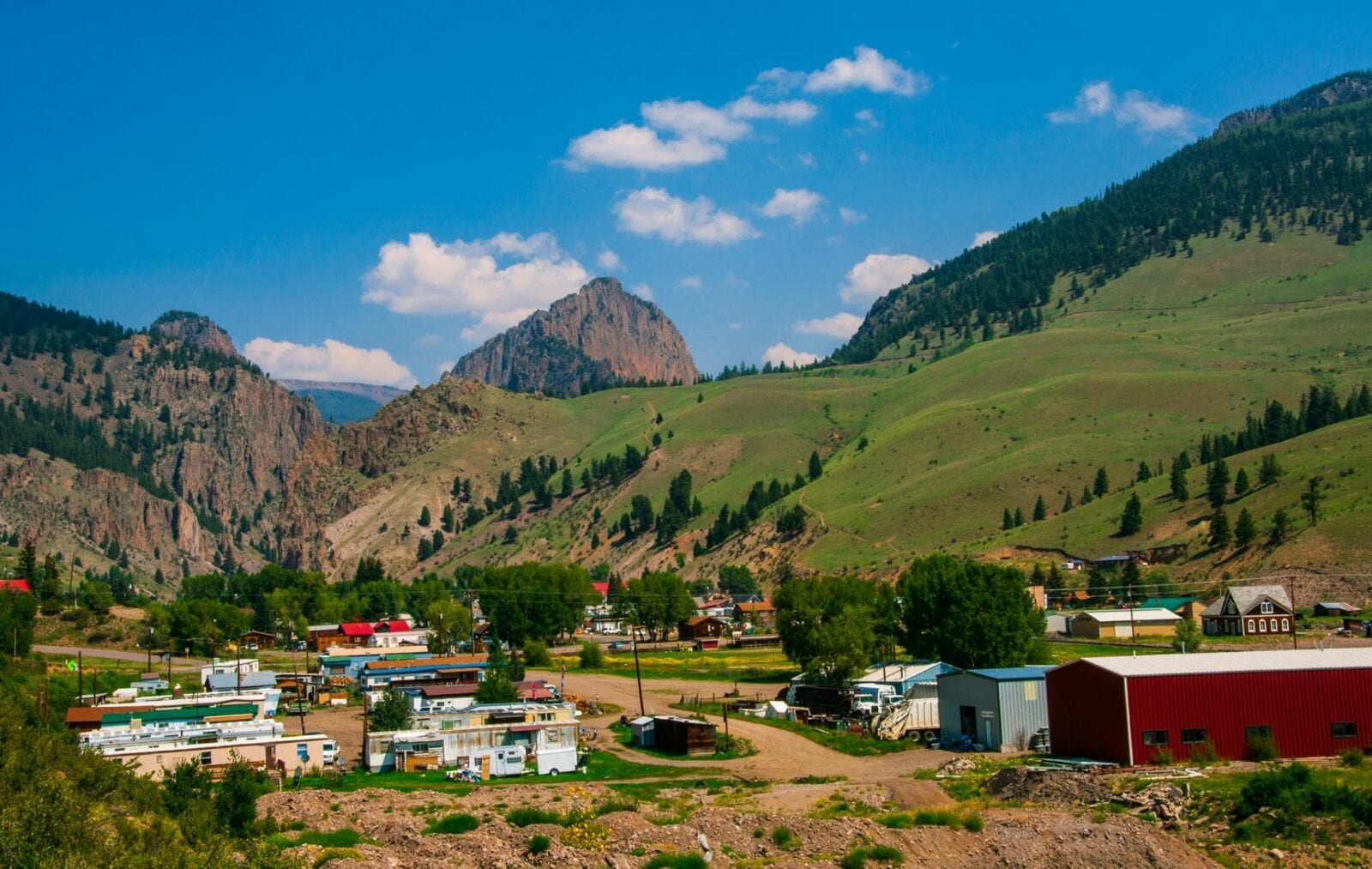 Where history, beautiful landscapes, and Colorado charm all meet, Creede is a quaint town that lies in Colorado's southern region, two and a half hours northeast of Durango. Encapsulated by overshadowing volcanic cliffs, history, charm, and mountain-town vibes, Creede has it all.
Once a booming silver-mining town in the late 1800s, Creede's historic character does not go unnoticed. Historic buildings sprinkled throughout town, the Underground Mining Museum, and a stroll down Main Street, are all evidence of this town's past.
Outdoor recreation is plentiful with chances to hike, bike, kayak, view wildlife, and fish. Or stay in town and attend a showing at the Creede Repertory Theatre, and watch a play performed by a company that was named by the USA Today as "one of the top places to see the lights way off-Broadway."
Aspen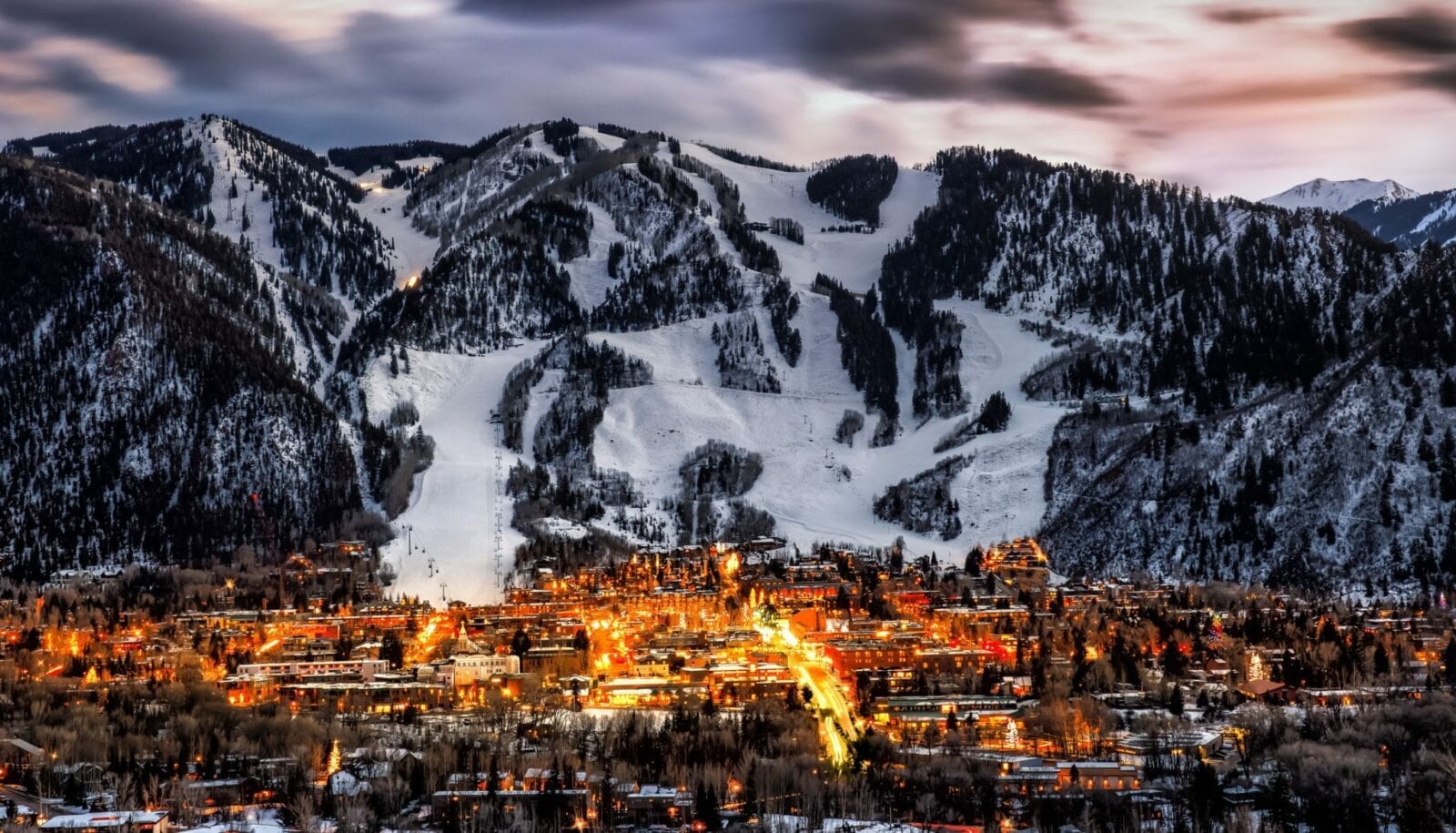 Surrounded by the Elk Mountains and nestled in the heart of the White River National Forest, Aspen is a hotbed for outdoor activities. Known for its world-class skiing, legendary apres-ski scene, and fine-dining experience, Aspen also sprinkles in a bit of charm with its unique historic downtown.
And while the ski hills of Aspen are the town's main attraction, the town's summer programming such as the Aspen Film Festival and its legendary concert series, offer plenty of reasons to stay through till next winter.
Crested Butte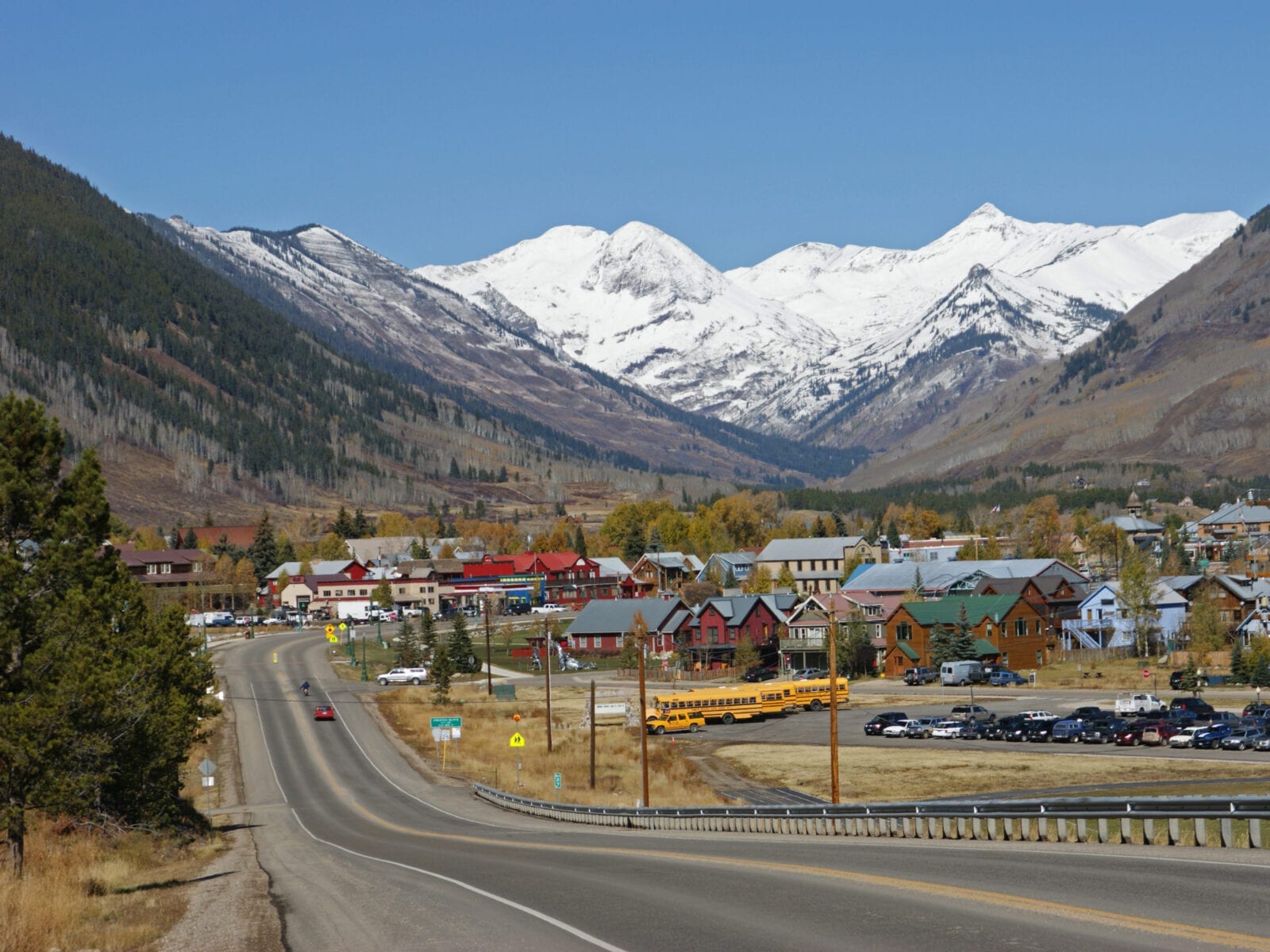 Commonly referred to as the "wildflower capital of Colorado," Crested Butte has plenty to offer when it comes to beautiful mountain scenery, no matter the season. With its lush spring greens, colorful summer wildflowers, yellow aspens in the fall, and wintery whites in the winter, there isn't a bad time to visit Crested Butte.
Winters in Crested Butte bring in eager skiers and snowboarders, and in the summer the single-track trails lure in mountain bikers ready to chase down the mountain. As a former mining town, Crested Butte is also loaded with historic charm, which is best seen with a stroll through its Main Street downtown.
Leadville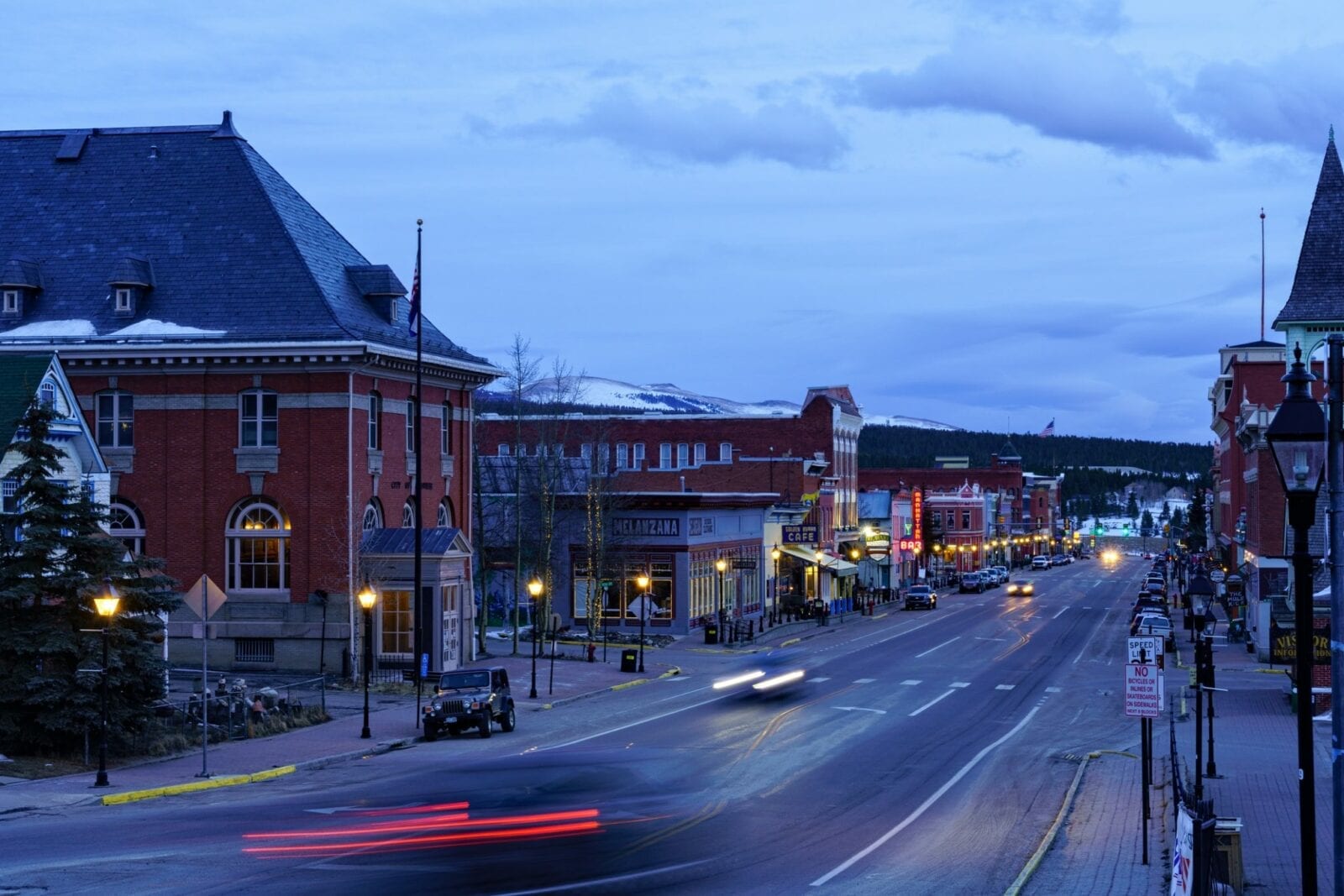 As the highest incorporated city in America, Leadville takes a front-row seat in the high-altitude life. Deeply rooted in its mining history, Leadville's past can be discovered at its eight museums like the Leadville National Mining Hall of Fame Museum, the Heritage Museum, and the Healy House Museum, plus 50 historic structures found throughout town.
Leadville proudly promotes a down-to-earth lifestyle and makes up for its lack of ski runs or fancy mountain resorts with plenty of national forest and public lands at its fingertips. But the fun doesn't stop there, the town boasts a plethora of art galleries, restaurants, breweries, and more, making Leadville the perfect laid-back mountain town for your Rocky Mountain escape.
Thanks for reading over our most popular mountain towns in the state! If you're looking to escape the crowds, consider these top small towns in Colorado. Although less frequented, each holds big attractions and unique reasons to visit any time of year.