Littleton is an expansive suburb of the Denver metro area that is broken into five distinct areas, each with unique characteristics and home styles. There is a lot to do, see and love in this vibrant city.
If you've been thinking of making the move to Littleton, there are plenty of great areas to choose from. Nearly 50,000 people reside in town, with a mountain charm not often found in suburbia. If you live on the western side of Littleton, deer and wildlife from the hills are more common. Here's a rundown of its major communities:
Littleton's Downtown Area (Zip Code: 80120)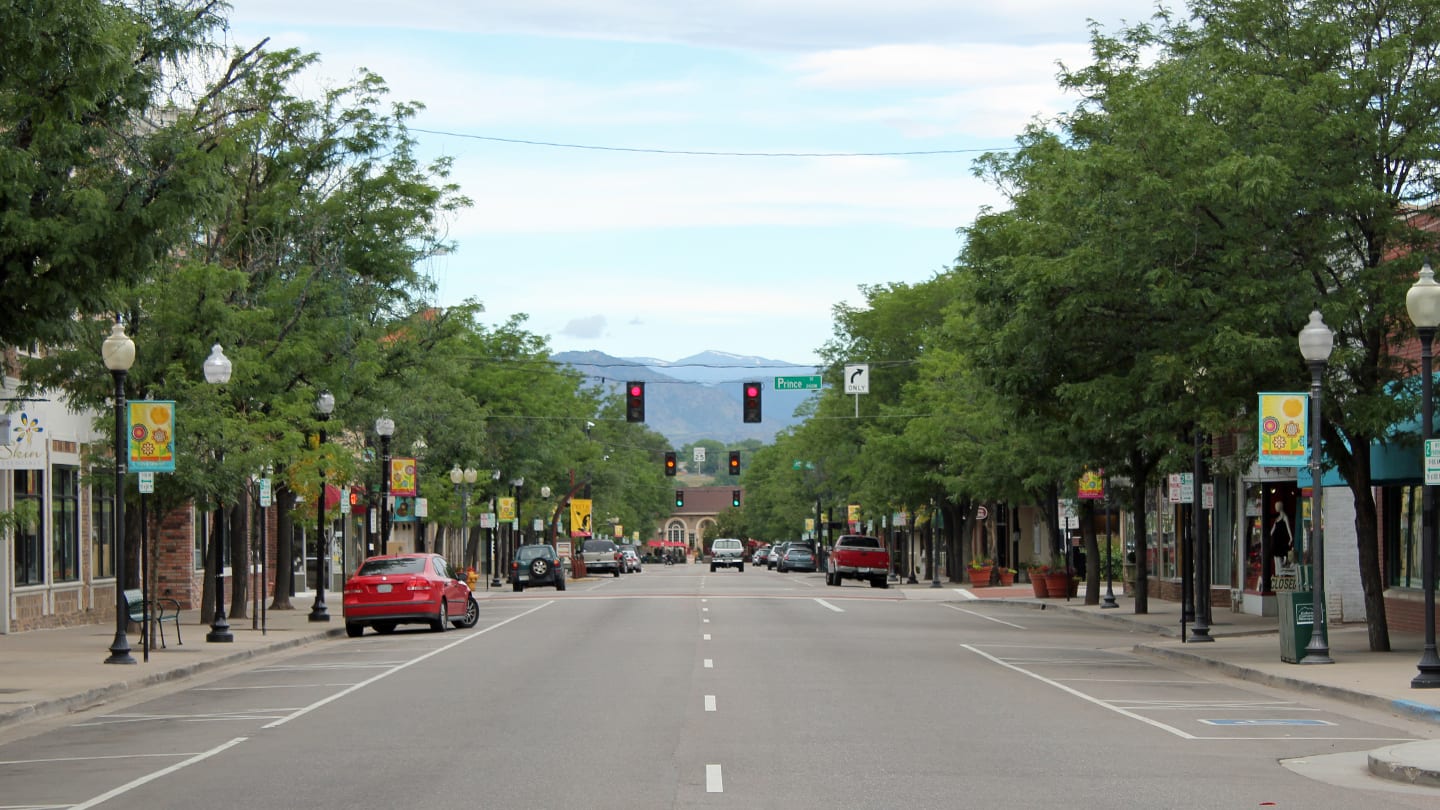 The historic downtown area is where Littleton was founded and offers a charming Main Street lined with quaint boutiques, restaurants, and bars. It is also a cultural hub, home to several art galleries and the Littleton Town Hall Arts Center, which is a great place to catch a concert.
Residents tend to be very involved in the community and often gather for the plethora of events that happen throughout the year including an annual block party, Mardi Gras Celebration, Zombie Crawl, Trick or Treating for Halloween, and the Candlelight Walk during the Christmas season. Outside the confines of the downtown area, boasts the Aspen Grove Shopping Center off of Santa Fe Drive for outlet mall shopping and Hudson Gardens to enjoy summer concerts amidst the lush botanical gardens.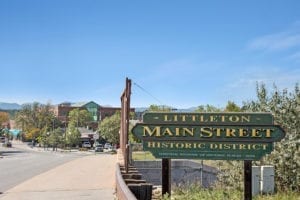 Most of the neighborhoods in the downtown area reflect the historic nature of the town, so they tend to be older, well-established neighborhoods. Old Littleton best reflects the charm with many of the original houses dating back to the early 1900's. Despite their age, this neighborhood tends to be one of the more sought-after places to buy a home in the 80120 zip code.
Many of the other neighborhoods were built between the 50's and 80's, such as Shadycroft Acres, which is also equestrian friendly with 1-2 acre lots and situated near several parks. Mountain Rangeview is a high-end luxury neighborhood with irregularly sized lots aimed at reducing traffic. This subdivision has horse-friendly properties and several neighborhood parks.
Littleton's Marston Lake Area (Zip Code: 80123)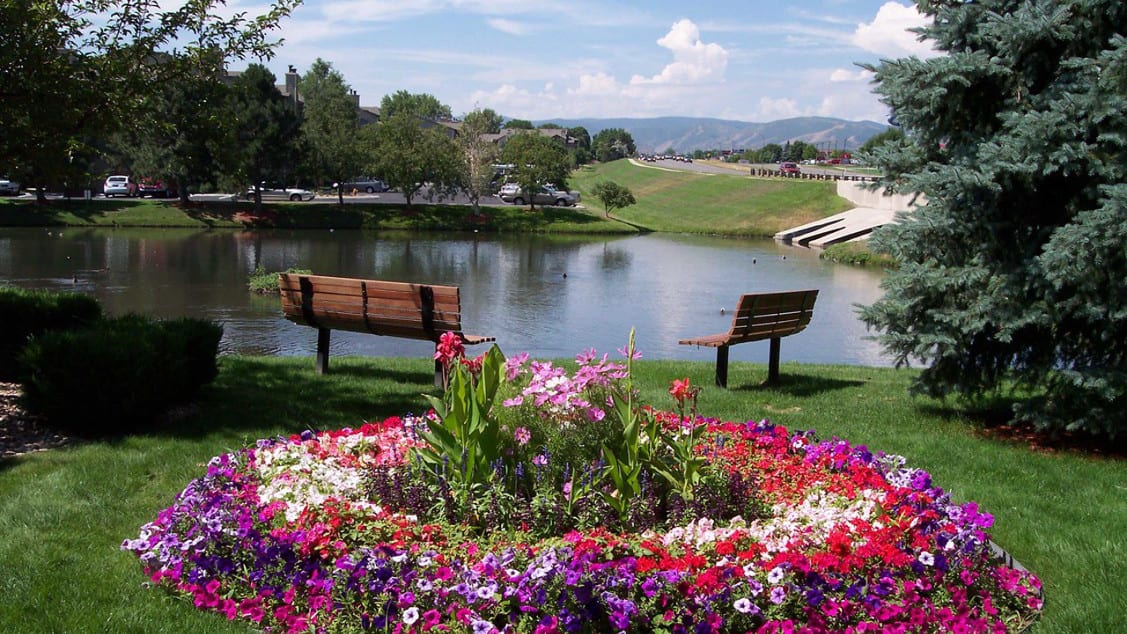 The Marston Lake area is home to the popular Southwest Plaza shopping mall, Raccoon Creek Golf Course, and its namesake, Marston Lake which offers an abundance of water activities. It is also well known for the Grand Ranch master-planned community and the Riverwalk condo and townhomes complexes. The family-friendly community features an abundance of parks, playgrounds, and is just a short drive to the foothills.
Neighborhoods in this region are meant to feel suburban, convenient yet still away from the city. Grant Ranch is among the most well-known and sought-after communities. It is intentionally designed to fit almost everyone's needs in a home. Offering late 1990's to early 2000's single-family homes with great views of the lake, patio homes, gated communities, and even retirement condos, there is an option for almost everyone.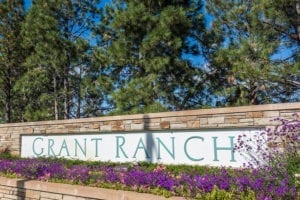 Riverwalk is a neighborhood of townhomes and condos that sits along the South Platte River. It's surrounded by trees, green space, and water. Situated in the middle of a golf course and near downtown Littleton gives it the perfect location for entertainment. Residents of the Riverwalk will enjoy a clubhouse, pool, spa, fitness center, billiards room, and banquet facilities.
Bow Mar is another neighborhood that was developed over many decades. These homes, mostly ranch style, were built between 1950 and 2009. Bow Mar is known for being the "club town". It sits on Bow Mar Lake and is home to beach clubs and yacht clubs that provide many water activities for the residents. Even vacationers can visit and get in on the fun. Bow Mar is a neighborhood fit for social butterflies and people who love outdoor adventures. There's also a dedicated bird sanctuary close by for a peaceful encounter with nature.
Littleton's Roxborough Area (Zip Code: 80125)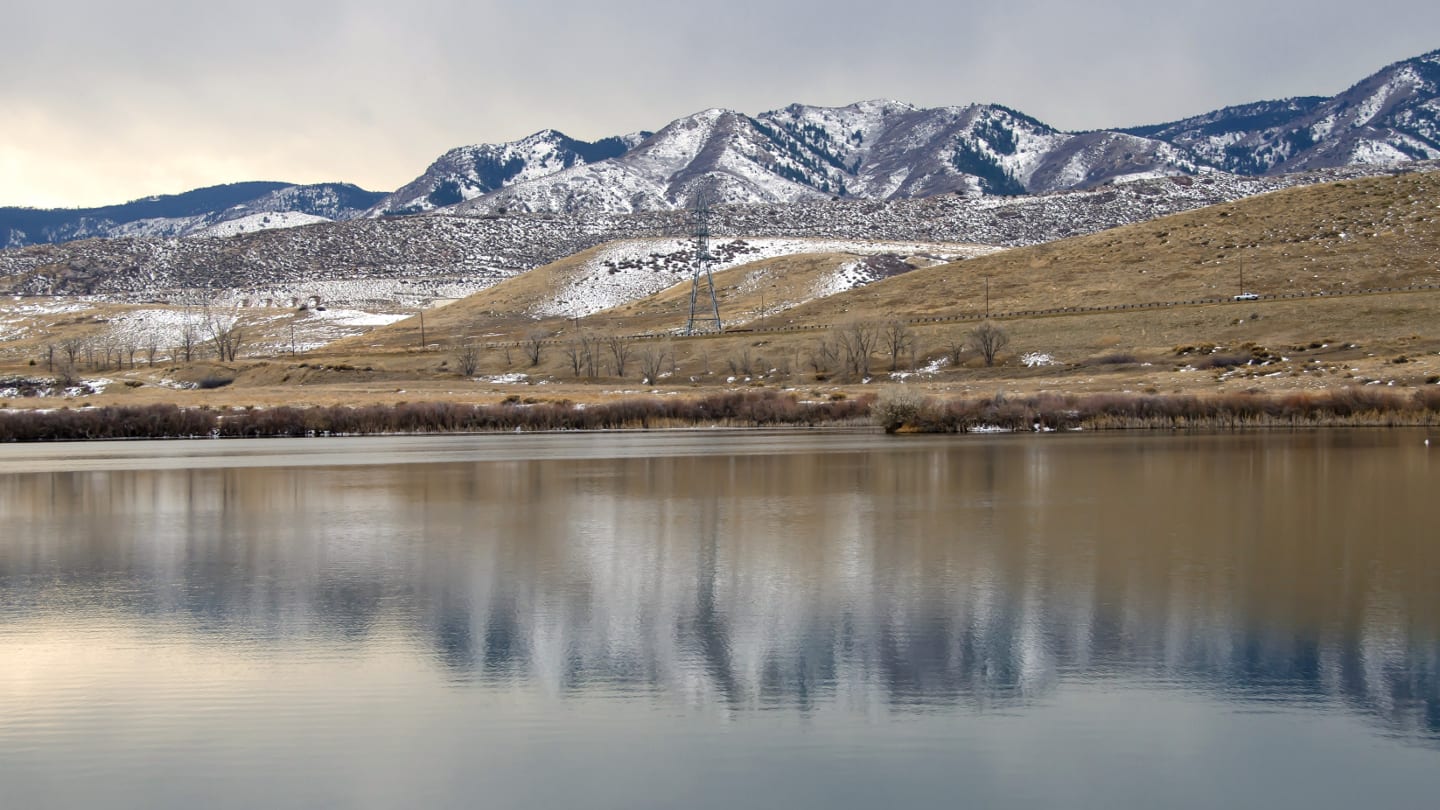 Famously known for Roxborough State Park, the area is home to beautiful red-rock formations that mimic those found at the Garden of the Gods in Colorado Springs and those at Red Rocks Amphitheatre in Morrison. The area is the most southern part of Littleton and boasts an abundance of open space, trails, and wildlife. Homeowners have spectacular views without having to pay the premium prices of Downtown Denver neighborhoods.
Roxborough neighborhoods are made up of more modern, custom built homes. Ravenna is a prime example, with luxurious custom homes situated in a gated golf community. It's the home of The Club at Ravenna, an exclusive golf club that sits on championship golf courses. Ravenna provides residents with beautiful mountain views and shares a border with the Pike National Forest.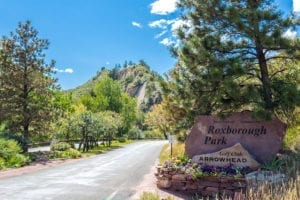 Sterling Ranch is a new master-planned community complete with its own medical facility, shopping mall, and schools. There is an abundance of home styles available from custom built estates to pre-built eco-friendly single-family homes and townhomes. The subdivision was designed to fit into Colorado's natural landscapes and heritage. Outdoor enthusiasts will enjoy the more than 30 miles of nature trails that are accessible from within Sterling Ranch.
Roxborough Park is another gated community made up of custom homes located near Roxborough State Park. It is a great, family friendly neighborhood that offers ample opportunities for outdoor activities, such as boating, fishing and cross country skiing.
Littleton's Ken Caryl Area (Zip Code: 80127)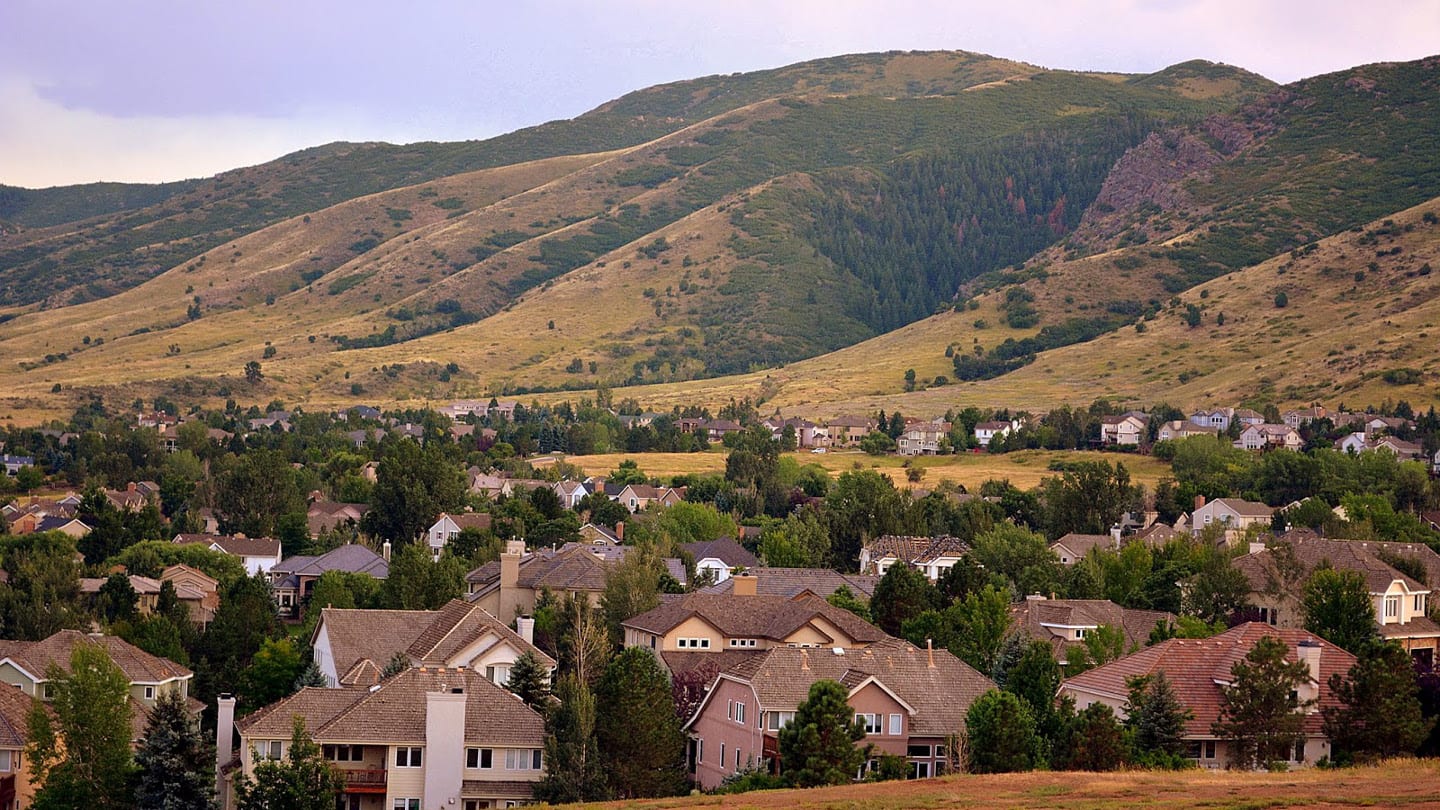 The Ken Caryl area is the most western portion of Littleton bordering the foothills to the west. It tends to be the most sought-after region due to its proximity to the mountains and easy access to C-470, which makes commuting a breeze. The area has a long history dating back to 1859 when it was just the Bradford/Perley House Inn and a toll road, but today it's a vibrant family-friendly area named after the popular Ken Caryl Valley neighborhood.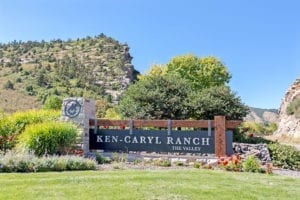 Ken Caryl Valley is a large master-planned community set at the base of the foothills. John and Virginia Shaffer were the founders of the community in 1914 and named it after their sons, Kent and Carroll. Homes in the neighborhood tend to be well over a half million dollar with top of the line upgrades. The Ken Caryl HOA provides residents with ample amenities including community pools, clubhouse, fitness facility, tennis courts, parks, an abundance of trails, and an equestrian center.
Trailmark is a neighborhood made up of two-story homes with a patio ranch section and condos that are all surrounded by open space. It is the perfect location for residents who love walking paths, nature, and wildlife. Trailmark provides easy access to Waterton Canyon, Chatfield State Park, Roxborough State Park, and botanical gardens.
Littleton's Columbine Area (Zip Code: 80128)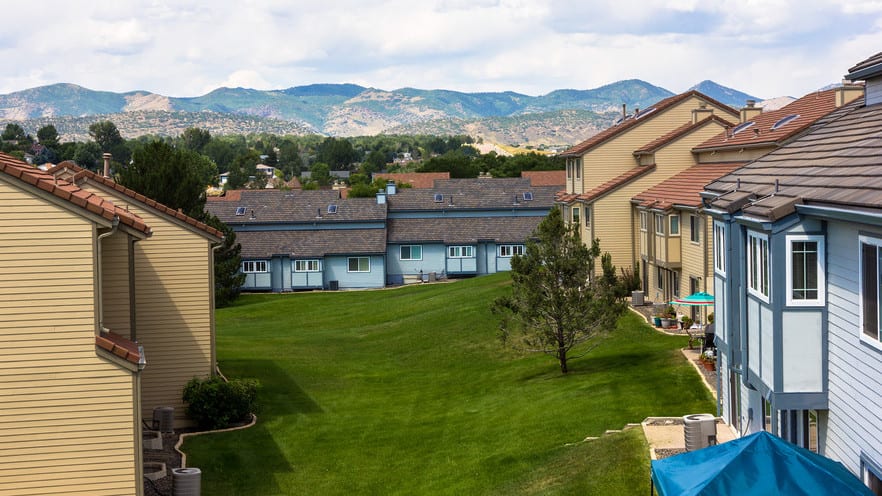 Located in the southeastern part of Littleton, the zip code 80128 offers various recreational activities for residents. The most popular being Chatfield Lake with miles of trails and water sports such as boating and swimming. The Columbine Sports Park offers baseball fields, volleyball courts, and picnic shelters. Cooley Lake also sits in the Columbine area for boating and fishing.
The Columbine area tends to be an affordable area with family-friendly subdivisions such as Columbine Hills, Columbine Knolls, and Stony Creek. Chatfield Bluffs is one of the more popular neighborhoods that offers single family homes, condos, and townhomes. It's sought after due to its proximity to C-470, the Botanical Gardens, and Chatfield Lake.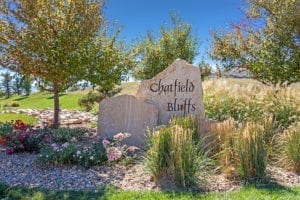 Polo Reserve is a luxurious gated community bordering Cooley Lake and the Columbine Polo Club. Most homes for sale in Polo Reserve have a price tag of above million dollars. It's a great community for anyone who loves horses, riding, and the sport of polo.
Littleton started out as a few gold seekers, merchants, and farmers building a rough and ready flour mill. Today, it has grown and developed to where there are distinct areas within the city. Littleton has an abundance of history and continues to grow while maintaining the natural beauty and history surrounding it.