Taking a road trip can be a great way to explore Colorado's scenic and historic byways and mountain passes. However, many of the high alpine passes close in the fall and reopen in late spring.
For locals and tourists alike, there are many ways to enjoy Colorado's beauty; hiking, backpacking, biking, kayaking, skiing, and simply driving around.  Traveling by car in the Rockies is made easier with several well-established mountain passes throughout the state.
Oftentimes at high elevations and winding roads, the drive can bring you close to towering mountains, rugged landscapes, and undeniable views you won't find anywhere else. Plus traveling by car allows you the freedom to explore at your own pace and travel to "not so obvious" destinations you might have missed otherwise.
Seasonal Road Closures in Colorado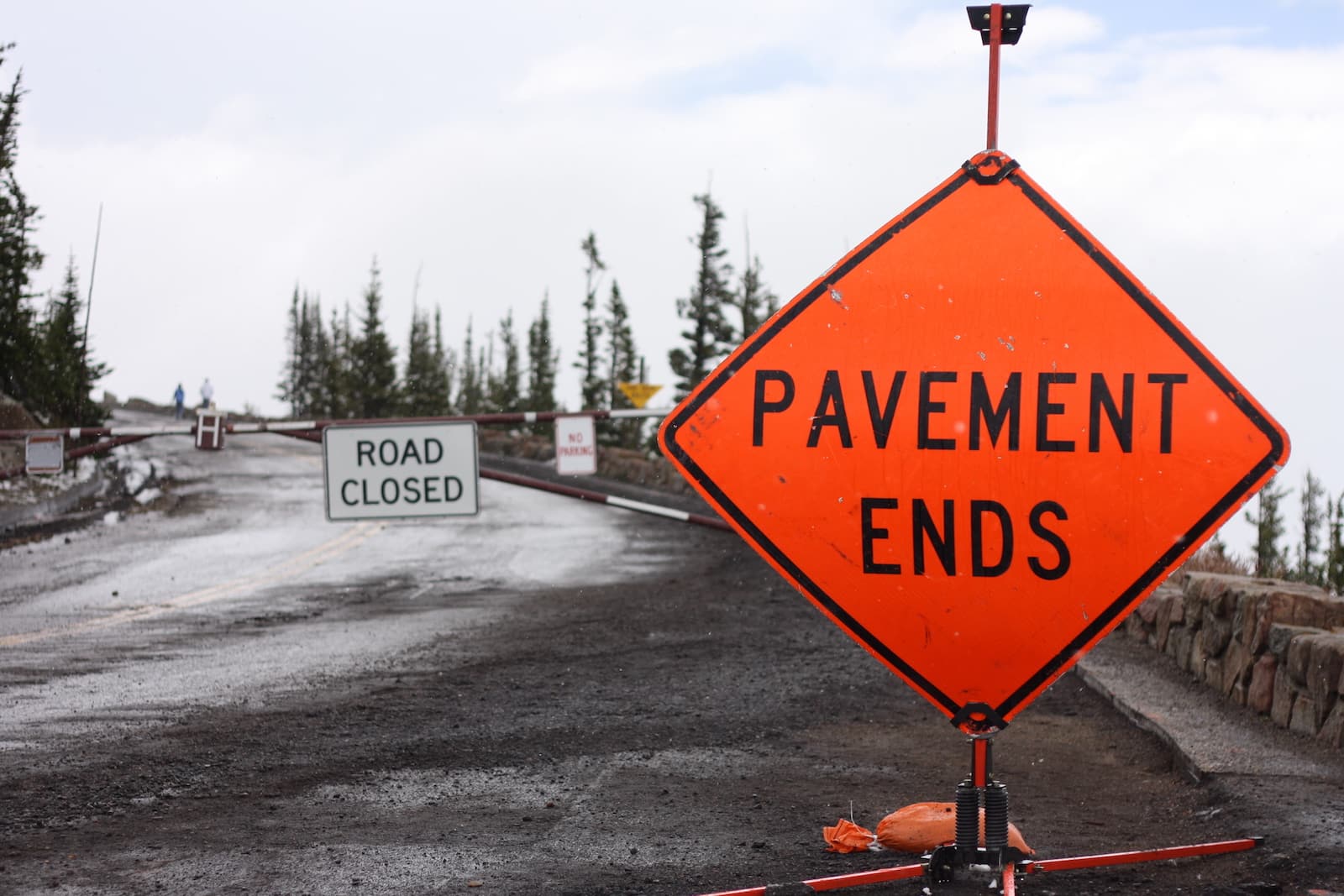 While there are many opportunities, no matter the season, to travel these mountainous roads and byways, there are a few seasonal mountain passes closed in Colorado during the winter. So, before you set out on your road trip adventure take into account these seasonal closures.
In addition, pay close attention to cotrip.org, for up-to-date temporary road closures due to weather or construction for example. You can also view road cams there to see live conditions, such as weather and traffic.
It's important to choose the right vehicle for your adventure. Whether you're renting a car in Denver upon arrival or riding with locals (maybe you are one), make sure you got the vehicle for the trip. If it's winter, you'll want deep tread on the tires, and avoid the rear-wheel drive, sticking to the front or four-wheel drive.
SUVs with higher clearance are essential for some of Colorado's rocky backcountry roads (more so in summer) and most offer the four-wheel drive preferred in snow. Although tires are the most important aspect, sedans will probably offer the faster, more affordable ride that suffices for all of Colorado's most popular roads year-round.
Kebler Pass – Crested Butte to Paonia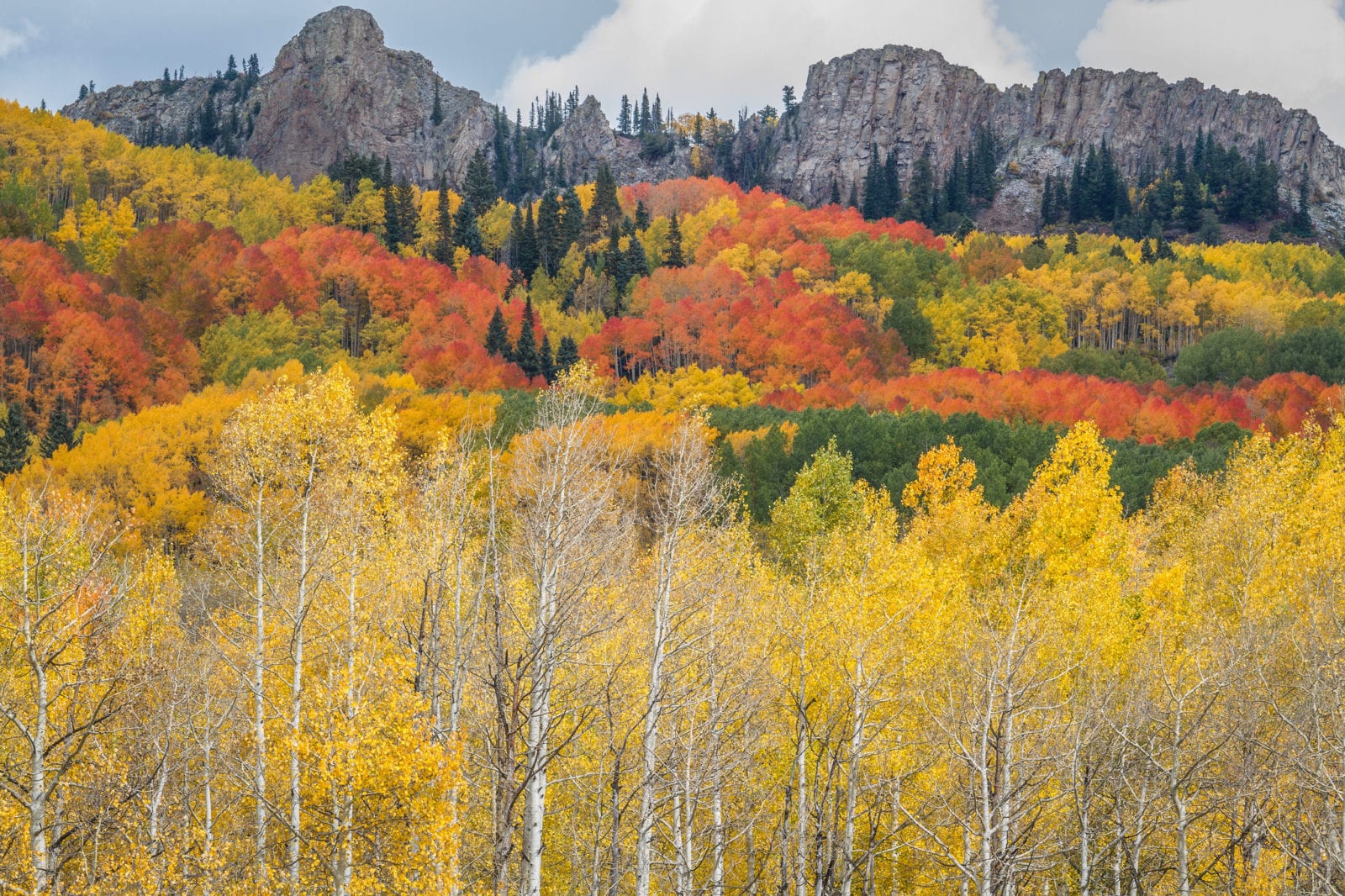 This winding gravel road connecting Crested Butte and Paonia is one of the most popular mountain passes to drive during the fall. With some of the biggest and oldest aspen groves lining the road, the fall colors light up this drive in a golden blaze. The road follows Coal Creek through golden aspen groves in the fall and colorful wildflowers in the spring and summer.
As part of the West Elk Loop Scenic Byway, this 30-mile historic route reaches its summit at 10,007 feet in the middle of the Gunnison National Forest.
Kebler Pass is typically closed from November to May.
Independence Pass – Twin Lakes to Aspen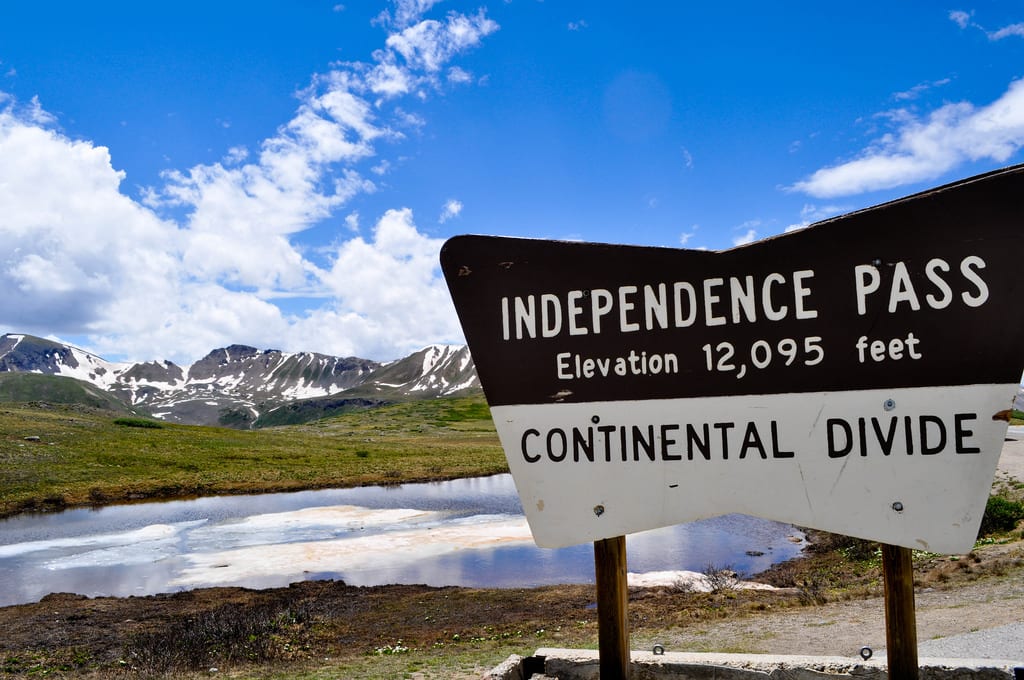 As the highest paved state highway that passes over the Continental Divide, the 27 miles from the ghost town of Twin Lakes to Aspen's back door, usher you into a world of cinematic beauty. Reaching 12,095 ft. at its highest point, Independence Pass offers expansive views of Twin Peaks.
On a clear day, more fourteeners can be viewed from this spot than any other place in Colorado – including Colorado's tallest, Mt. Elbert.
Independence Pass typically closes in early November and re-opens the Thursday before Memorial Day.
Mount Evans – Idaho Springs to 14,000'+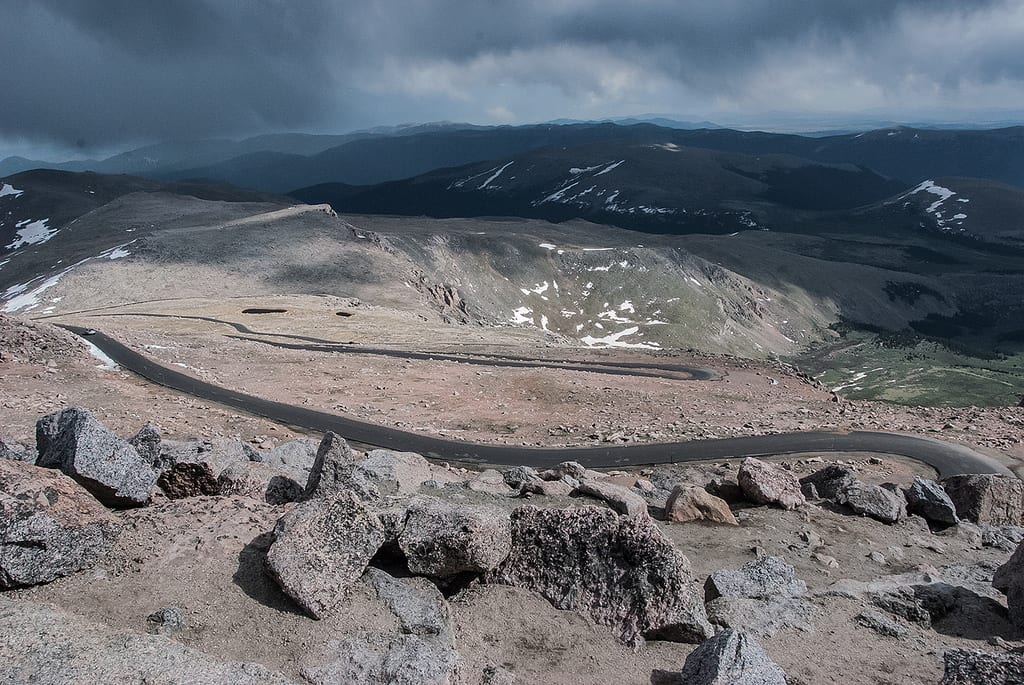 Discover the highest paved road in North America for a fairly fast 60-mile drive up to Mount Evans. Sitting at 14,258 feet, Mount Evans has been made popular with its "easy" access to a fourteener summit – 200 feet from your car. Near the top, turquoise-colored lakes and surrounding jagged mountain peaks set the stage for breathtaking scenery.
Bonus: frequent appearances of mountain goats and bighorn sheep make wildlife viewing almost effortless.
Closes each year one day after Labor Day and reopens the Friday before Memorial Day.
Cottonwood Pass – Buena Vista to Almont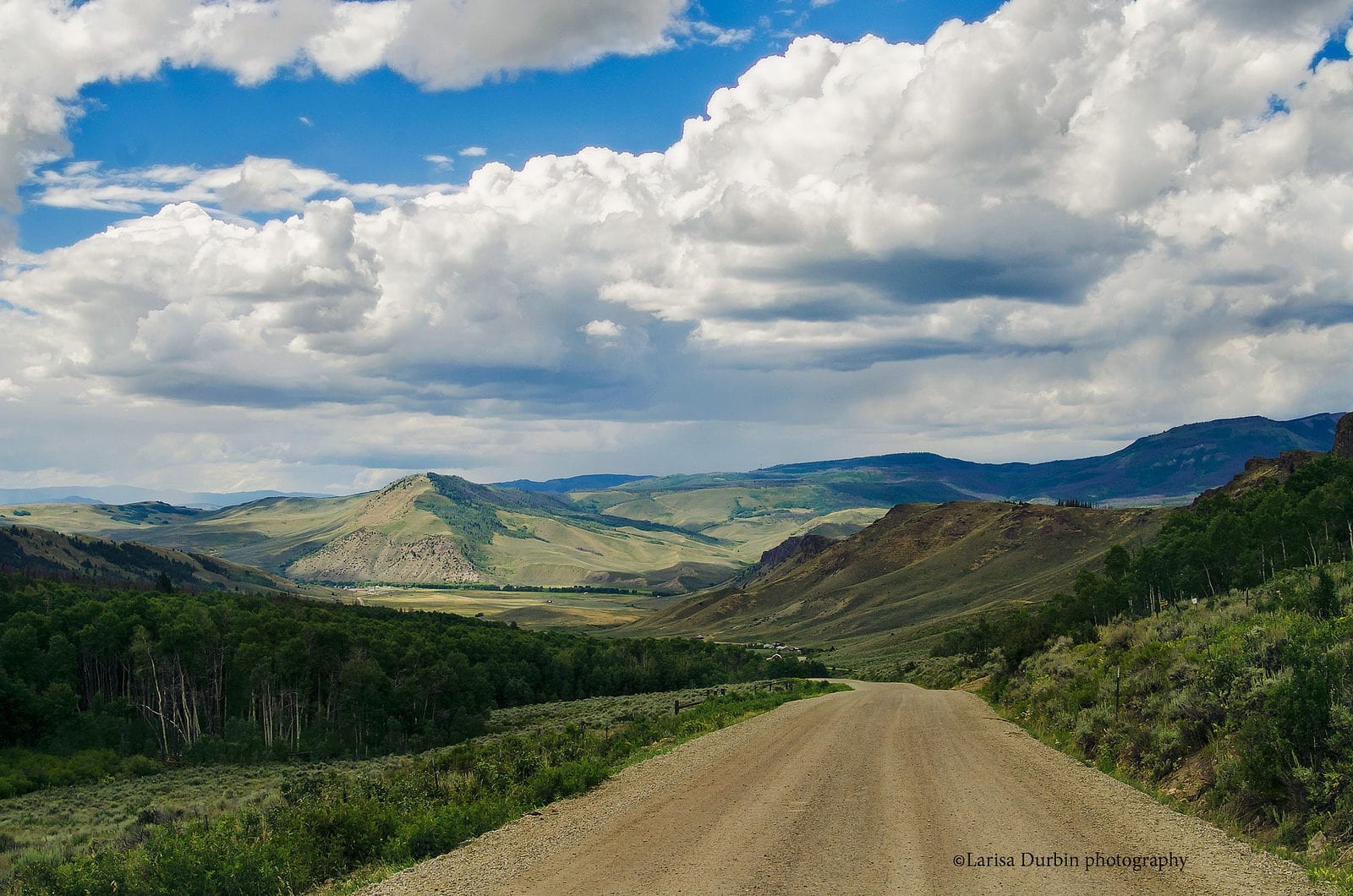 Just west of Buena Vista, Cottonwood Pass leads you through the massive Collegiate Peaks, with Mount Princeton and Mount Yale in plain sight. Heading over the Continental Divide, the majority of this road is paved with a section between the summit of Cottonwood Pass and Taylor Park Reservoir being gravel – both sides are accessible with a 2WD car.
Typical closure is from November to May.
Trail Ridge Road – Estes Park to Grand Lake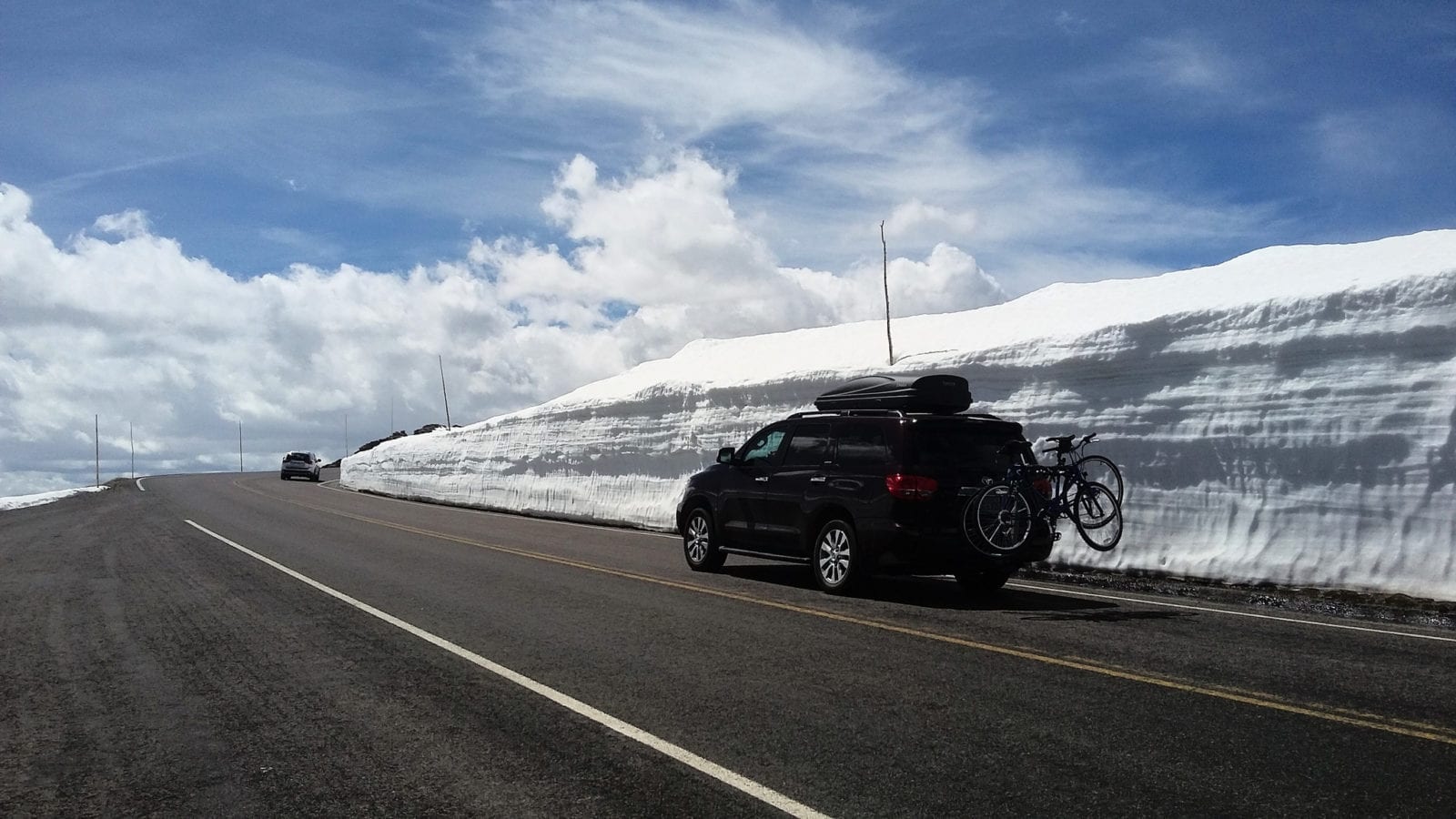 Listed on the National Register of Historic Places, Trail Ridge Road winds you through the picturesque scenery of Rocky Mountain National Park. With 11 miles of the road above 11,500 feet, Trail Ridge Road is famous for its typical 20+ foot wall of snow that can be found lining either side of the road after being plowed in the spring.
While Trail Ridge Road is not passable in the winter, travelers can access the first few miles of the road from either the west side or east side before reaching the seasonal closure.
Typical closure is from November to the last week in May.
Boreas Pass – Como to Breckenridge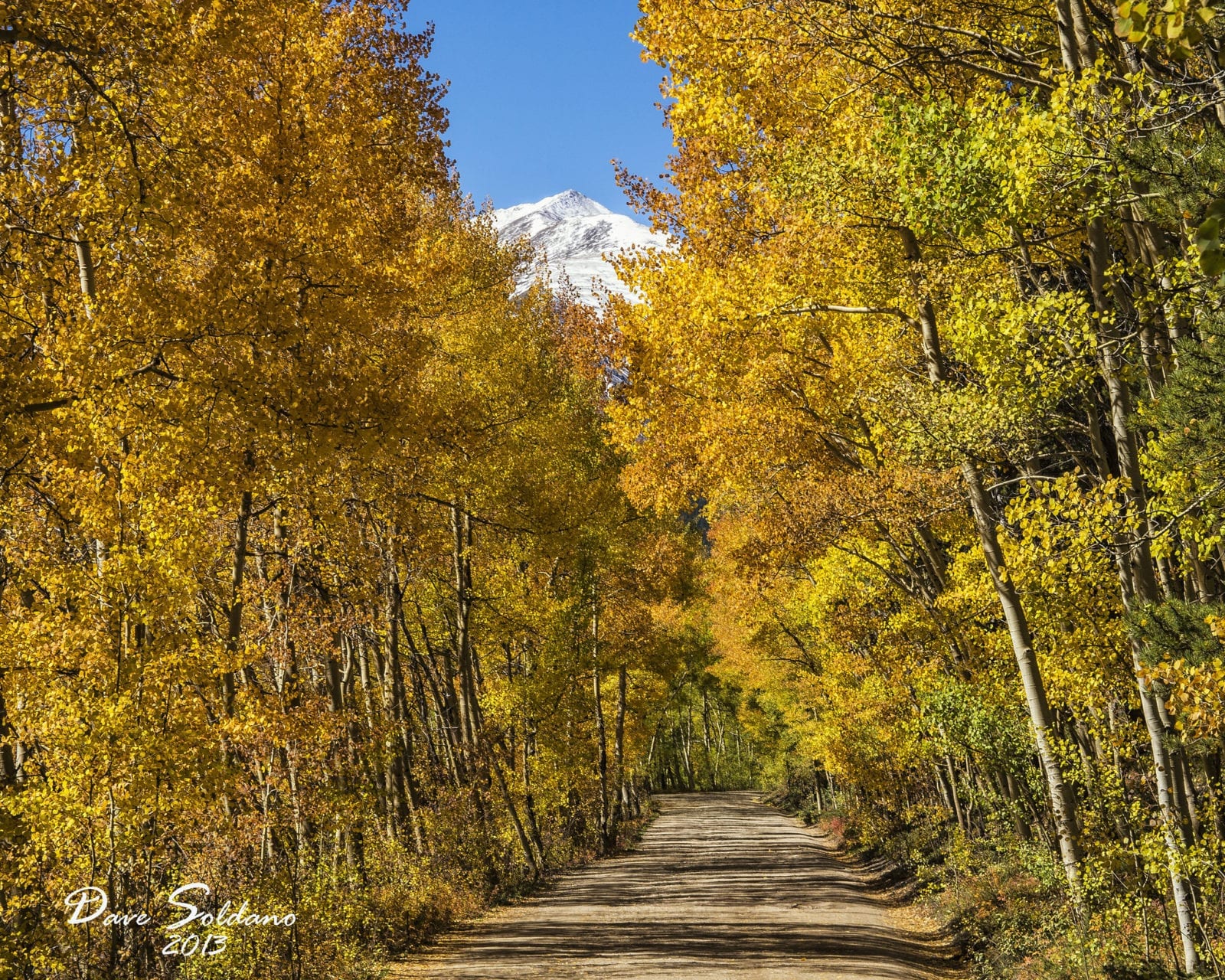 The historic Boreas Pass once served as a narrow-gauge railroad pass, linking Denver and Leadville. Today it serves as a recreational outlet and driving route from Como to Breckenridge. Leaf peepers flock to this golden paradise in the fall with its endless aspen groves neighboring the gravel road.
At its summit travelers are able to catch a glimpse of what life used to be with an abandoned section house, rustic cabins, and railroad remnants.
Typically Boreas Pass closes the first Monday of November and re-opens late spring. In 2021 the pass opened in the second week of June.
As seasonal closures can vary from year to year, depending on the weather, always be sure to check road conditions, particularly in the winter, with the Colorado Department of Transportation.
As we approach spring and summer in Colorado, mark your calendars and plan an unforgettable Colorado road trip through one of these seasonal mountain passes. Rent a car in Denver and be on your way to discovering some of the most beautiful places in Colorado.