The West Elks American Viticulture Area (AVA) makes way for several fantastic wineries and a cidery in Hotchkiss and Paonia. Being located within this area on the Western Slope of Colorado means some of the highest elevation vineyards in North America.
Enjoy a variety of great wines and cider in memorable and scenic surroundings. The places on this list offer a taste of local wine. Riesling, Gewurztraminer, Pinot Gris, Chardonnay, Pinot Noir, and Merlot are a handful of the grapes that grow well in this area producing delicious wines. Regardless of what your favorite wine is, or if you are new to wine, there is something to taste and enjoy for everyone.
Keep in mind that it's common for tasting rooms to change hours depending on the season. Wineries often rotate wines and food items, too. Check with the location for the most up-to-date information.
Mesa Winds Farm & Winery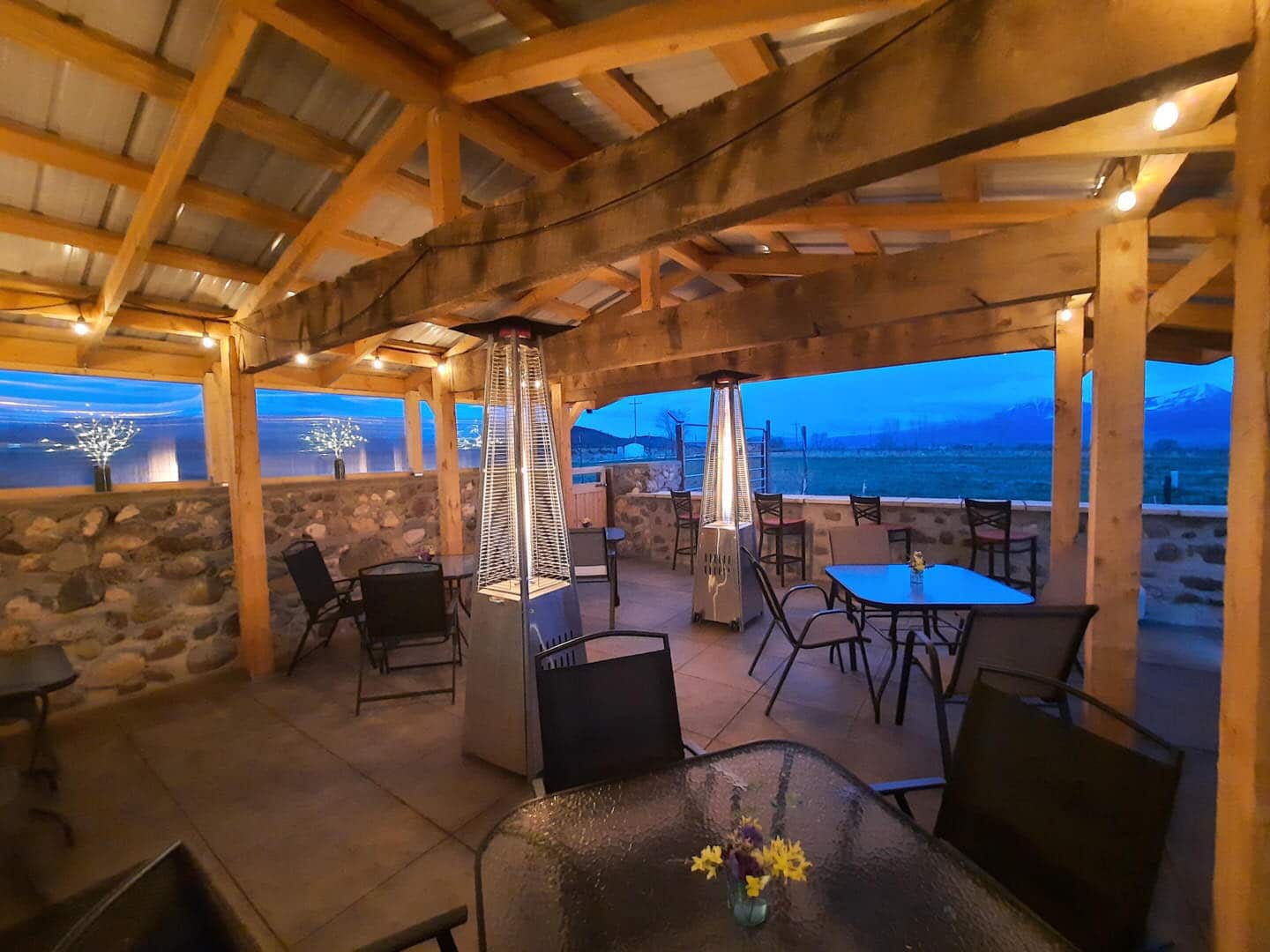 Mesa Winds Farm & Winery specializes in cool-climate wines, such as Pinot Meunier, Pinot Noir, and Pinot Gris. At 5,800 feet in elevation, these vineyards are located in Hotchkiss. Enjoy the outdoor patio, live music, wine dinners, and other events.
The Chardonnay has notes of tropical fruit, honeysuckle, ripe pear, and chamomile. The full-bodied Petite Verdot has flavors of black fruit. Other wines produced are a Mourvedre, Meunier Noir and Viognier.
The food menu changes frequently because the ingredients used are seasonal and right from the farm. They also partner with local farmers in the area. Spring asparagus soup, grilled portobello panini, and a Mediterranean board with hummus and house-made flatbread are a few examples of offerings.
31262 L Road, Hotchkiss | 970-399-7491 | mesawindswinery.com
Leroux Creek Inn & Vineyards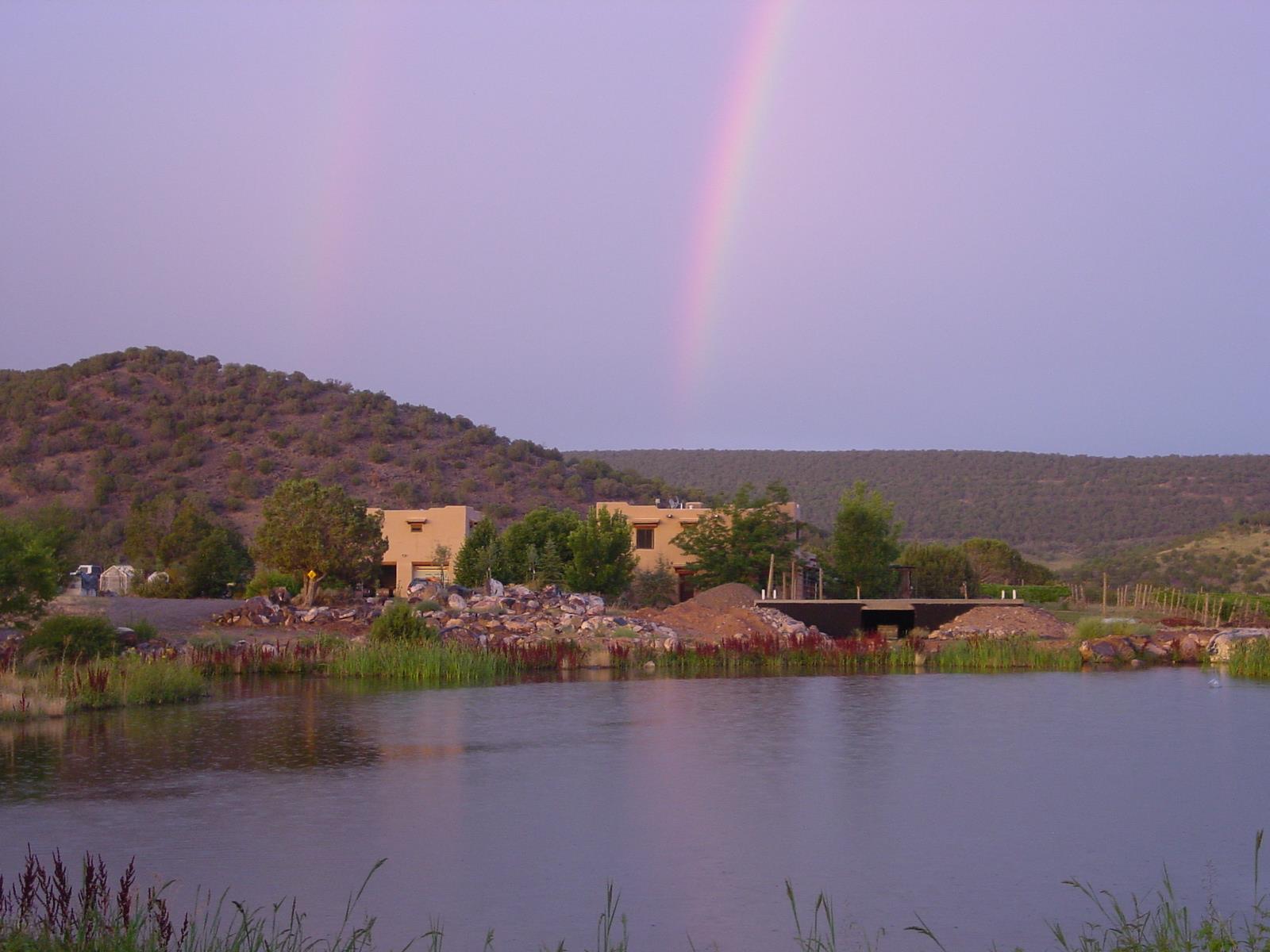 Leroux Creek Inn & Vineyards is a part guest house where you can stay overnight and part winery. The vineyard spans four acres on the 54-acre property, and local produce is also utilized in fruit wines.
For those staying on the property, each reservation comes with a welcome bottle of wine. The Mission Suite, which has a private patio, offers views of the vineyard and a pond. Other amenities include library books and games available to use, coffee, and a refrigerator and freezer.
Grapes here are grown organically and include Chambourcin and Cayuga. Leroux Creek hiking trail is nearby for a nice stroll.
12388 3100 Road, Hotchkiss | 970-778-5627 | lerouxcreekinn.com
The Storm Cellar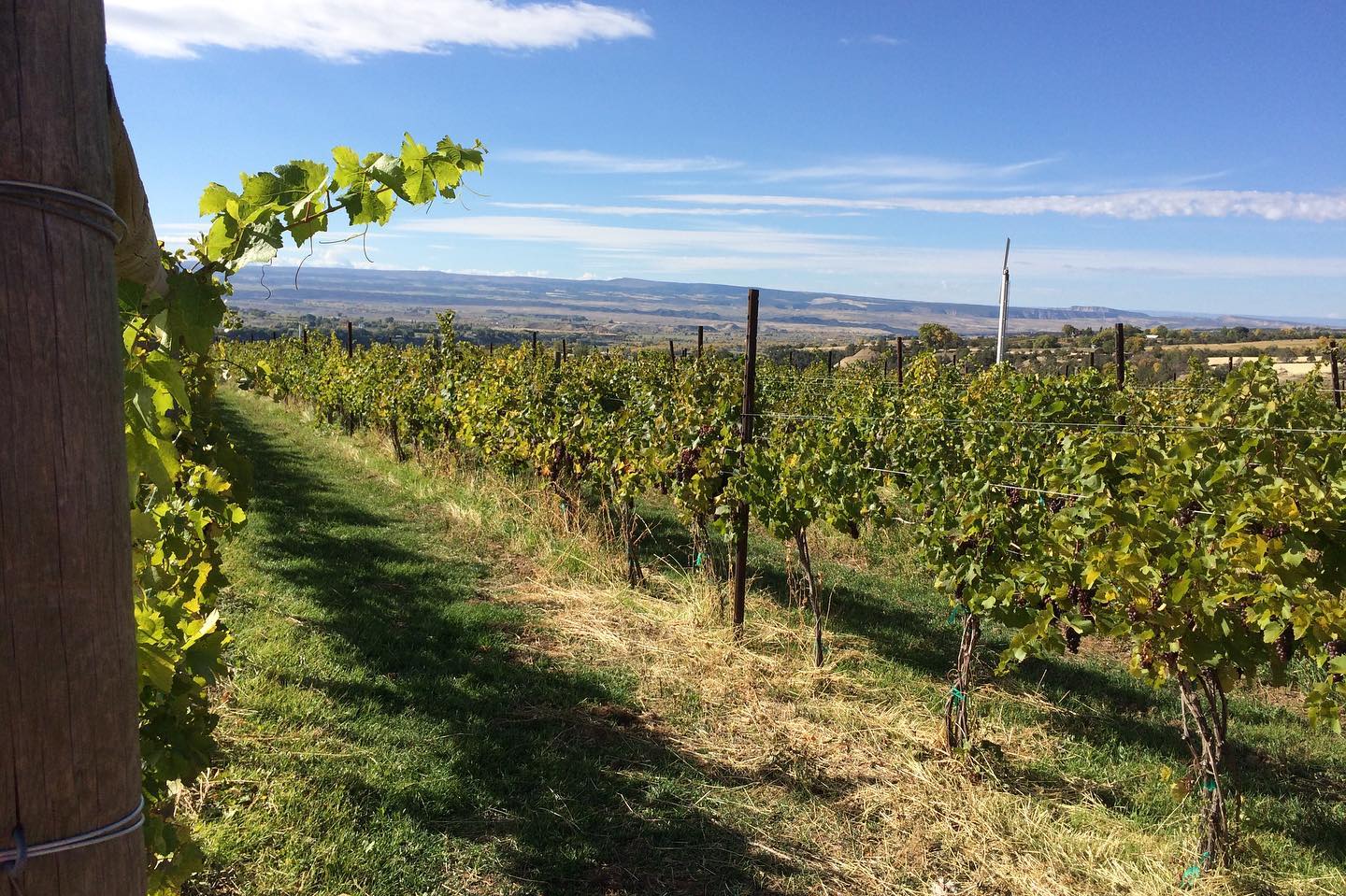 The Storm Cellar is owned by Jayme Henderson and Steve Stesse, who were both Sommeliers working in Denver's dining scene prior to launching the winery. They have been featured in The Wall Street Journal, Wine Spectator, and many other national and local publications.
Wines are made completely from Colorado-grown fruit. They specialize in high-elevation wines, including whites and rose varieties. The beverages are often featured at thoughtfully prepared wine dinners that are offered on-site.
Sweet Riesling, Dry Riesling, Chardonnay, and Gewurztraminer are just a few of the wine options. The Estate Field Blend is a combination of Sauvignon Blanc, Pinot Gris, Chardonnay, and Riesling. The GM is a mix of Malvasia Bianca and Gruner Veltliner.
14139 Runzel Gulch Road, Hotchkiss | 970-589-3142 | stormcellarwine.com
Jack Rabbit Hill Farm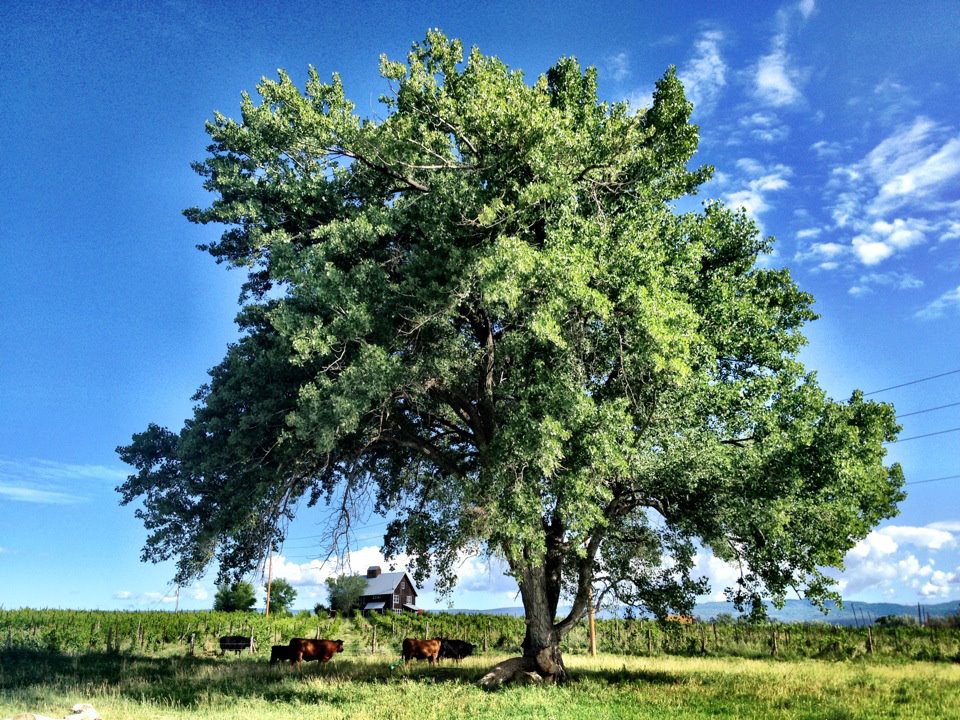 Jack Rabbit Hill Farm makes estate wines, ciders, and craft spirits utilizing certified biodynamic farming practices. The farm has 20 acres of wine grapes and fruit-growing trees, where grapes are hand-picked.
First-use irrigation water, compost teas made from fermented animal and plant materials, house and cow manure compost (with no antibiotics or hormones), cover crop seed and organic sulfur are used during this certified organic process. Wines are then aged up to 20 months.
The medium-bodied Pinot Noir has notes of black raspberry, red currant, and cherry. There is a Meunier and Pinot Noir blend. The New Avalon Pale Cider is made from apples that are grown nearby at Ela Family Farms, while the Filigreen Cider is made with classic heirloom apples from California.
26567 North Road, Hotchkiss | 970-234-9463 | jackrabbithill.com
Qutori Wines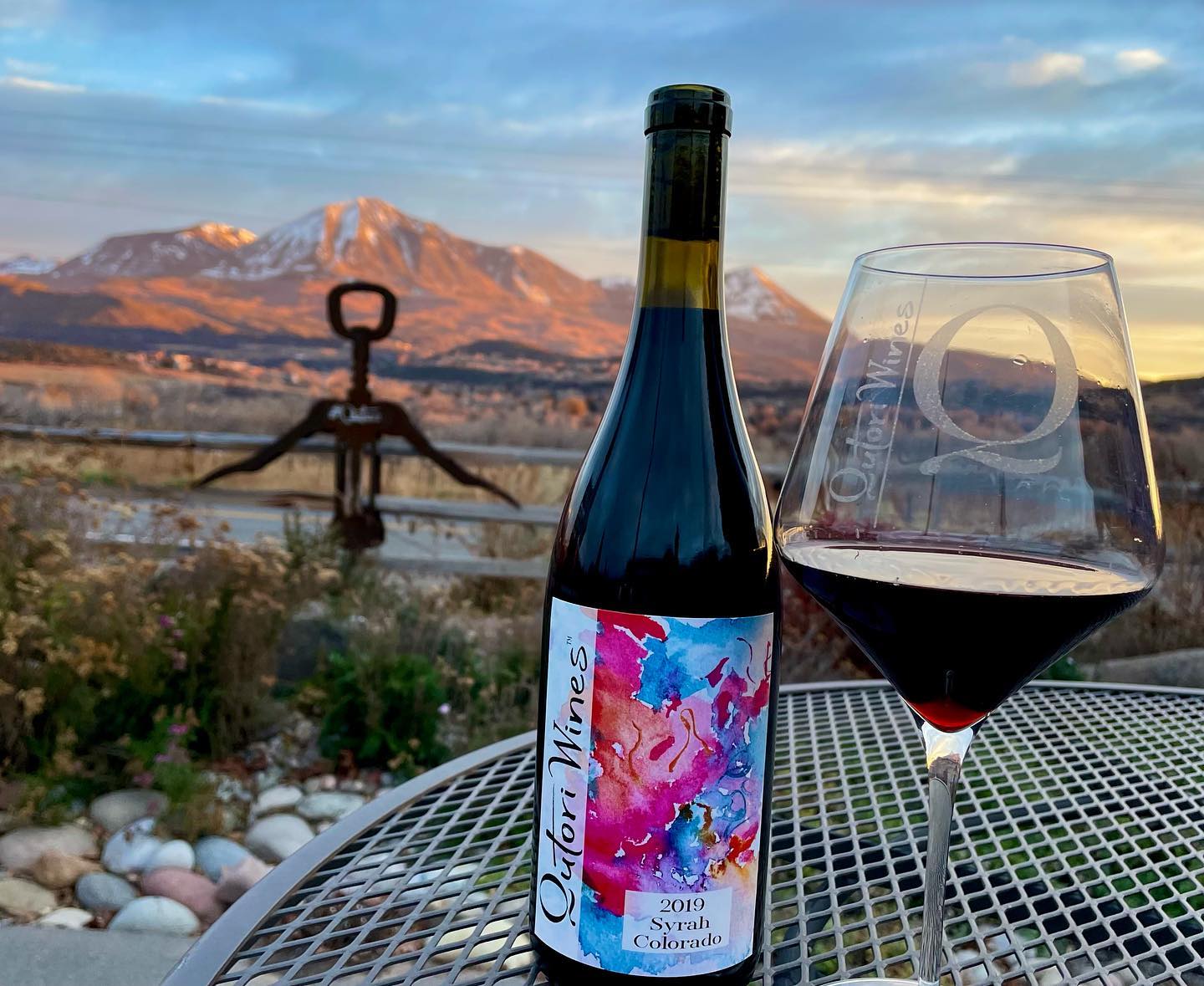 Qutori Wines is located along the West Elk Scenic Byway at 5,800 feet elevation in Paonia. The winery was the winner of the Governor's Cup in 2019.
Wines include a Pinot Noir, Cabernet Franc, Chardonnay, and Riesling. The Bourbon Barrel-Aged Pinot Noir rests in barrels that once housed locally made Breckenridge Bourbon. The red blend contains a mix of Merlot, Cabernet Franc, Pinot Noir, and Syrah.
Root & Vine Market is the café where the tasting room is located. To go along with the wine, there is house-made hummus, bruschetta, charcuterie, and sandwiches. If you're stopping by for breakfast, you'll find breakfast burritos, hot oatmeal, a waffle, and a bagel with lox.
 40823 CO-133, Paonia | 970-527-3236 | qutoriwines.com
Stone Cottage Cellars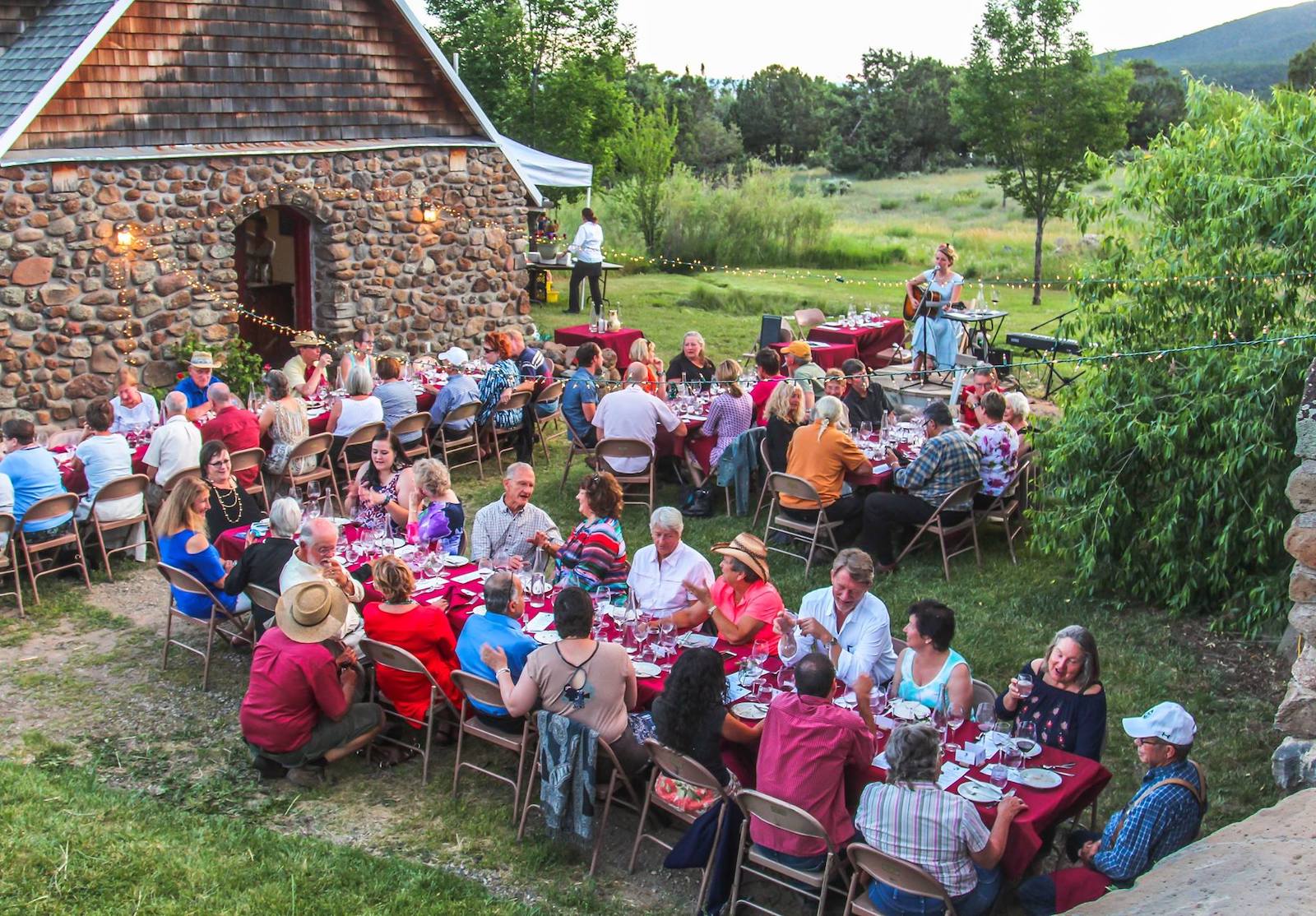 Stone Cottage Cellars launched in 1994 when the owners decided to leave the corporate world and follow a passion for fine wines. The vineyards used to create the wine are high-elevation, sitting between 4,500 and 6,500 feet.
The Petite Syrah has notes of black pepper, vanilla and dark fruit, and the Pinot Noir has hints of raspberry and strawberry. Other styles here include a Merlot, Syrah, Gewurztraminer, Chardonnay, Pinot Gris and a dessert wine.
The tasting room boasts scenic mountain views and a visit from their winery dog, Gibbs. There's also a cottage right on the property to book in advance to stay overnight. The winery hosts dinners with pairings and tastings.
41716 Reds Road, Paonia | 970-527-3444 | stonecottagecellars.com
Azura Cellars
Azura Cellars, owned by Ty and Helen Gillespie, is part winery, part art gallery boasting "an experience beyond the bottle." The duo purchased the North Folk Valley property to create a studio and gallery and soon decided to start producing wine as well.
Winemaker Bret Neal was named Colorado Winemaker of the Year. Some of the red wines available include Malbec, Syrah, Pinot Noir and a Merlot Chocolate Sauce. Pinot Gris, Riesling and Rose are the white varieties.
They are open for tastings May to October. A sampling includes a complimentary wine glass, and the fee is waived with the purchase of two bottles.
16764 Farmers Mine Road, Paonia | 970-390-4251 | azuracellars.com
Black Bridge Winery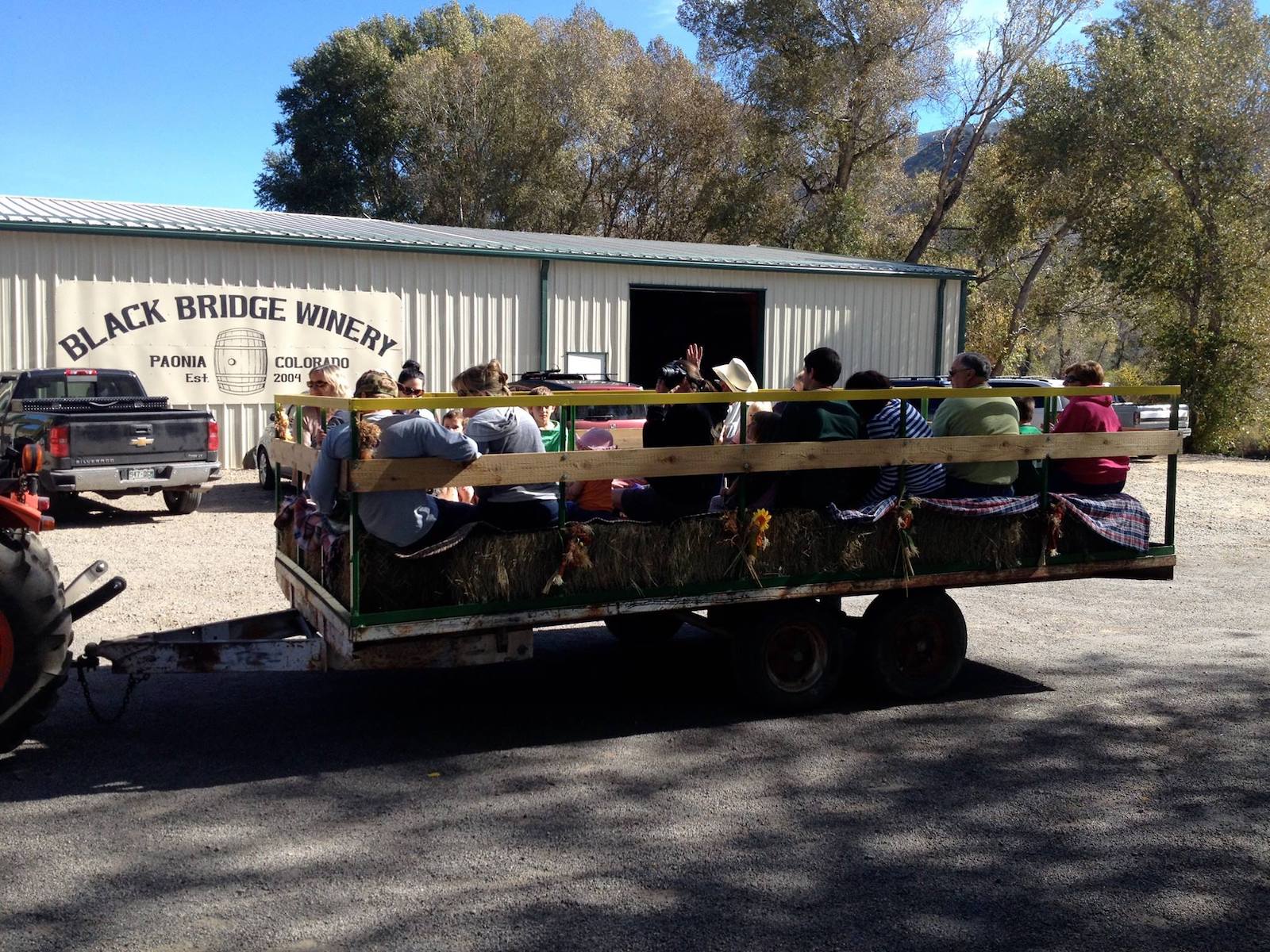 Black Bridge Winery is part of the 80-acre Orchard Valley Farms, producing wines from West Elks vineyards or from the fruit orchards. The tasting room located in the Orchard Valley Farms Market allows guests to taste wines and discover new varieties they enjoy.
The Alpine Mountain White is a blend of Pinot Gris and Riesling, while the Red Table Wine is a mix of Pinot Noir and Tempranillo. There is also a Pinot Noir, Riesling and several fruit wines, including Peach, Cherry and Pear. Chardonnay lovers can compare the difference between the unoaked variety and the one that has been aged in neutral, French oak.
In addition to wine, there are also infused olive oils and aged balsamic vinegar. Visitors can grab some snacks from the farm market and picnic with a glass of wine by the river. There is a dog-friendly park area, too.
15836 Black Bridge Road, Paonia | 970-527-6838 | orchardvalleyfarms.com
Big B's Hard Cider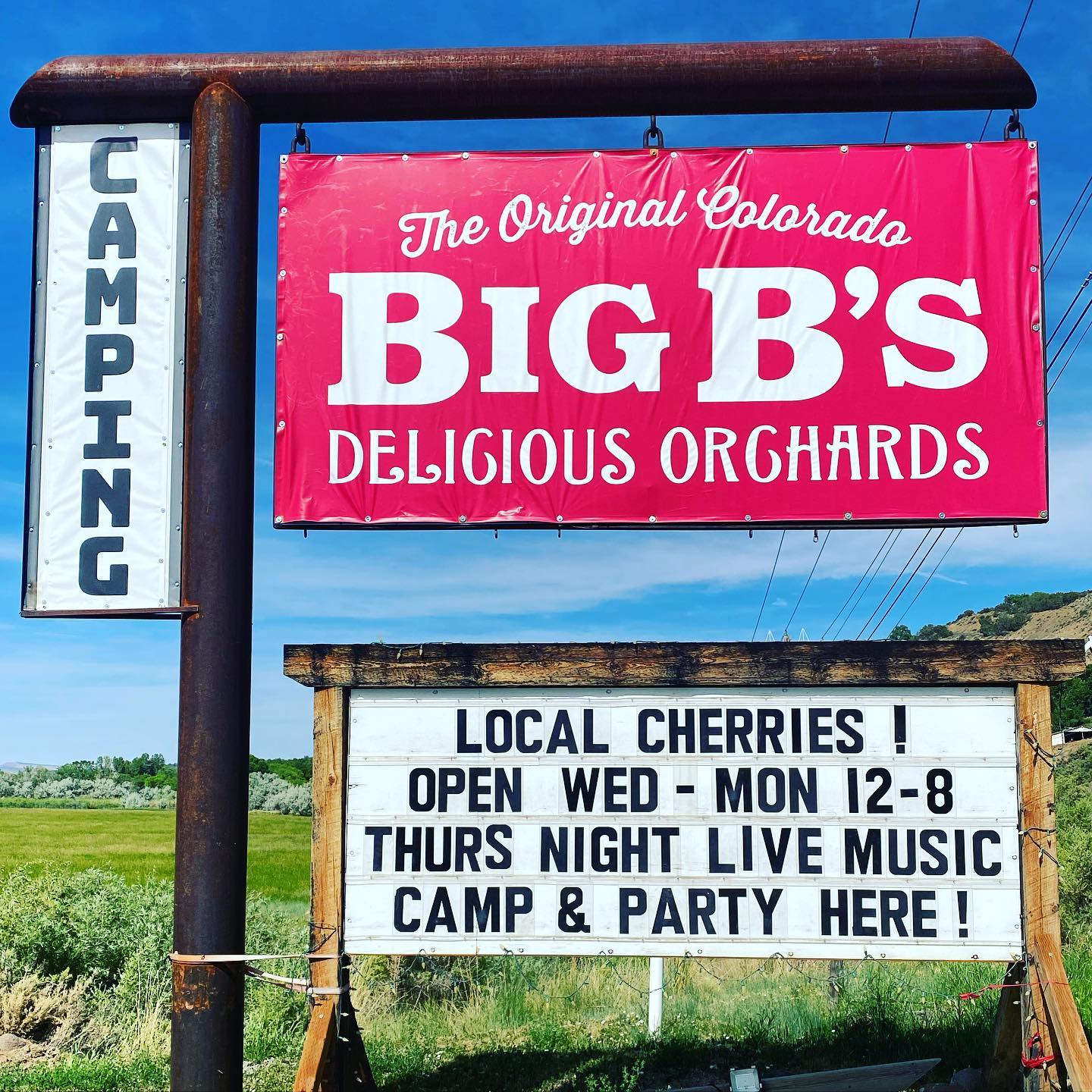 In addition to hard cider Big B's Fruit Company produces juices and vinegar. Ciders have received awards at the Great Lakes International Cider and Perry Competition, U.S. Open Cider Championship and the Cider Craft Awards.
Amongst the selection, the Orchard Original is a dry cider made with crisp Newtown Pippen apples. Grizzly Brand is unfiltered cider that gets a woody, vanilla taste after being aged in bourbon barrels. There are also seasonal ciders, such as a semi-sweet peach cider, a cider fermented with blood oranges and French Saison yeast and a winter cider with cinnamon, clove and allspice added.
Visitors can enjoy lunch at the café with sandwiches, burgers, salads and Mexican favorites, such as a smothered burrito or house-made tamales. There is even the option to stay overnight right on the premises with the choice of camping or staying in a cabin. The tap room is open from April until November.
39126 Highway 133, Hotchkiss | 970-527-1110 | bigbs.com
All of these wineries and cideries near Paonia and Hotchkiss offer a taste of the growing Colorado wine scene. Whether it's sampling a flight to discover something new or opting for your favorite style, there are plenty of local wines to explore here.