Wineries in and near the Mile High City are abundant, but wine lovers also can choose from a great selection of wine bars in Denver as well. Each location on this list has something different to share with guests and a unique way of selecting wines for their menu.
Many of these bars serve food to accompany your drink. You'll often find other beverages as well, such as beer, coffee or cocktails.
CRU Food & Wine Bar
CRU Food & Wine Bar has locations across the country, with two in Denver – one in Larimer Square and one conveniently located within Denver International Airport. Wine Spectator named the bar on their Wine List Award of Excellence.
To accompany the wine at the Larimer Square location, there are cheese flights, a charcuterie board, stone-fired pizzas, and plenty of creative savory dishes. The CRU team prides itself on incorporating fresh ingredients and as a result, the menu changes seasonally.
Brunch is also served here on Sunday, featuring wine cocktails, such as the CRU Mimosa with prosecco, the Blood Peach Bellini with Moscato and a Bellini Cipriani with white peach puree.
On Pizza Mondays, buy a bottle of wine and the pizza is free. On Champagne Thursdays, all champagnes are half priced. The wine bar offers a happy hour with discounted snacks and wine.
1442 Larimer Street | 303-893-9463 | cruwinebar.com
Hudson Hill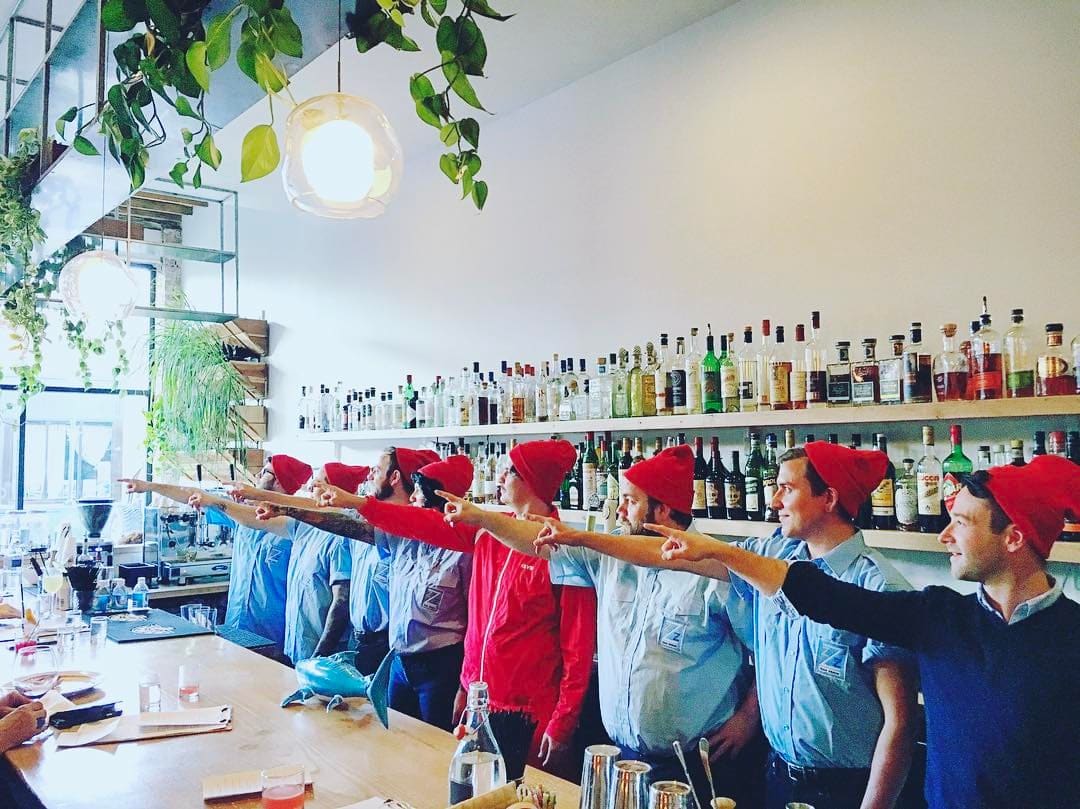 Hudson Hill serves a bit of everything at the Capitol Hill location. Categories of wine are divided by white, sparkling and red and rose, each having a few different options. Styles include Sauvignon Blanc, Chenin Blanc, Chardonnay, Syrah and Cabernet Sauvignon.
A variety of pastries are available from nearby Black Box Bakery in Denver, as well as a large selection of cheese served with a fresh baguette and seasonal garnish. Mixed organic olives, spicy pickled okra and almonds with smoked sea salt are a few of the snack options.
In addition to wine, there is a large selection of cocktails (including a non-alcoholic cocktail option), beer and coffee, a few teas and a kombucha. Beers are available on draft and in many bottles and cans.
619 East 13th Avenue | 303-832-0776 | hudsonhilldenver.com
Bookbar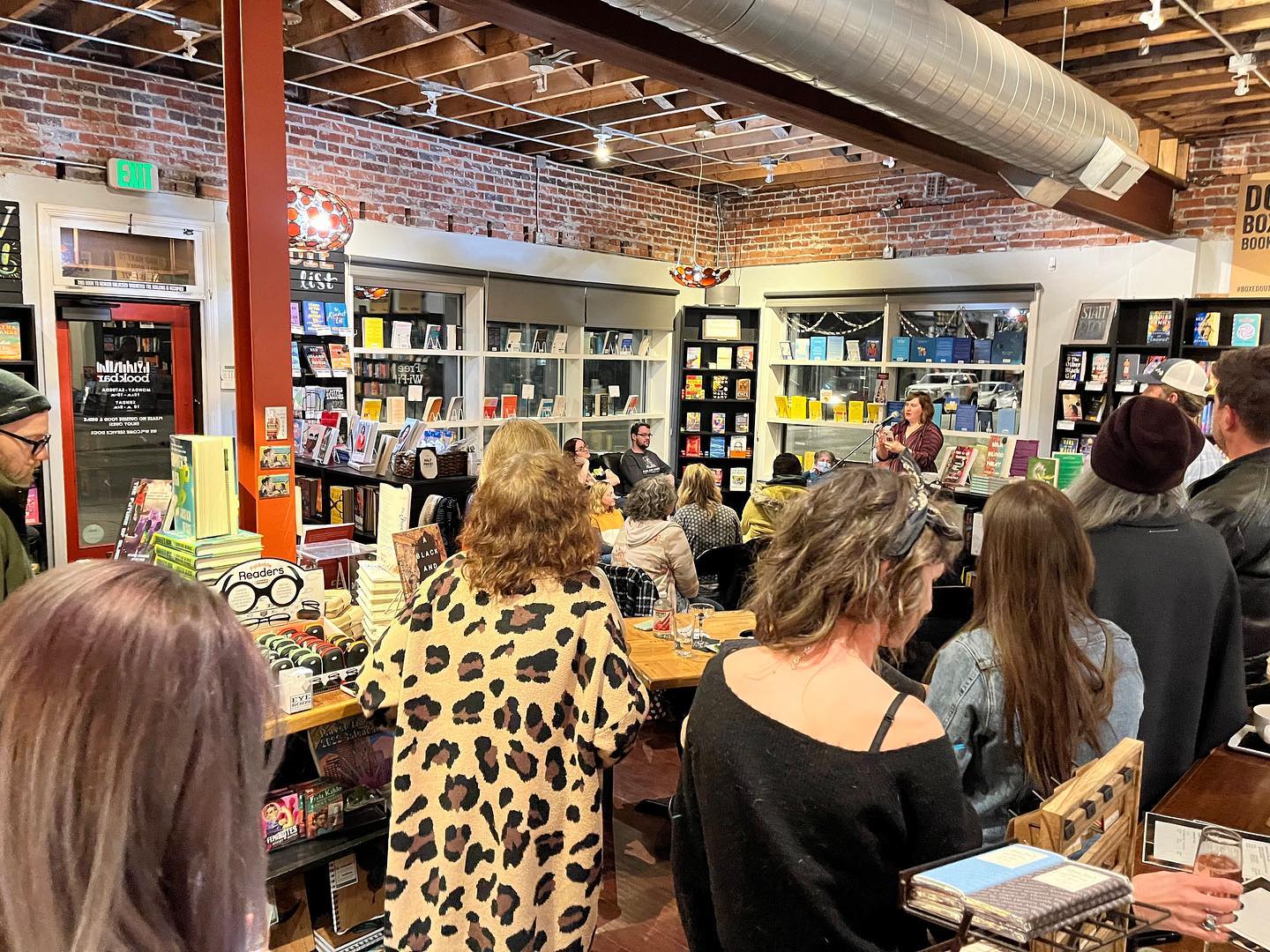 Bookbar is part wine bar, part book store. The inspiration for combining the two came to owner Nicole Sullivan when she was, of course, enjoying a glass of wine while reading a good book.
Located in the Tennyson Street Arts District, the café serves wine, beer, single-sourced coffee, tea and hors d'oerves. There is a garden patio where many vegetables and herbs are grown and used for the menu.
The goal of the space is also to serve as a gathering space to foster community. Some past events have included discussions, poetry readings, book launches, and author readings.
4280 Tennyson Street | 303-284-0194 | bookbardenver.com
Vin Rouge Wine Bar & Tasting Room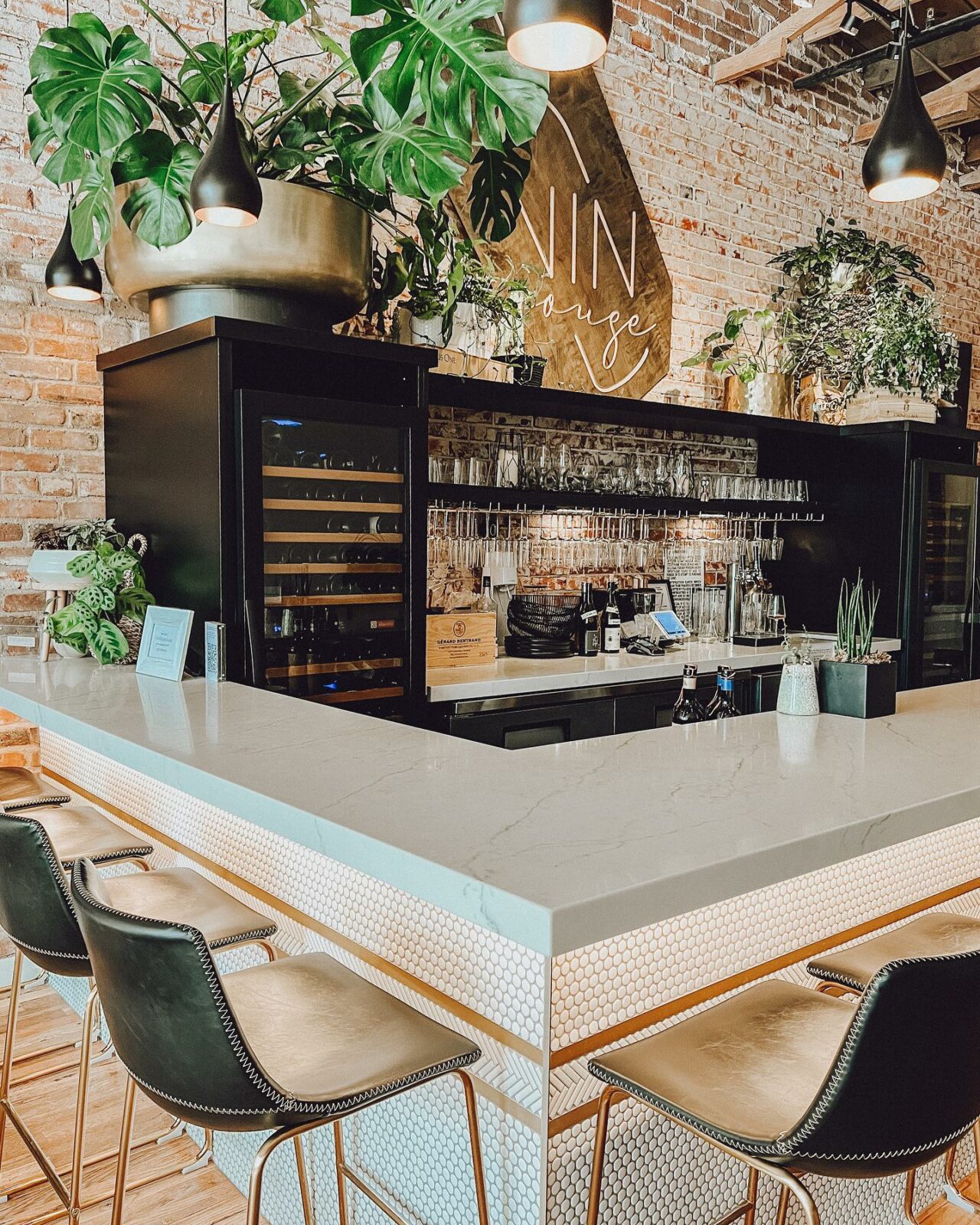 Vin Rouge Wine Bar & Tasting Room features boutique, organic wines. Owner Jenn Feinstein oversaw Sunstone Vineyards & Winery in Santa Barbara County. Reservations aren't required, but they are recommended.
Wines are available by the glass or the bottle. Featured wine flights of the week and flights of the month explore specific styles or themes, such as obscure varietals, fortified wines, Cava or natural wines. In addition to wine, there are beers, seltzer, cider and non-alcoholic options.
The "Nibbles" menu includes light bites – charcuterie, marinated herbed feta and olives and fresh-popped popcorn with a choice of truffle salt and parmesan, ranch, dill pickle or Himalayan sea salt. A monthly hand-selected cheese board is curated in partnership with St. Kilian's Cheese Shop.
4412 Yates Street | 720-502-2131 | vinrougewinebar.com
Sienna Wine Bar & Small Plates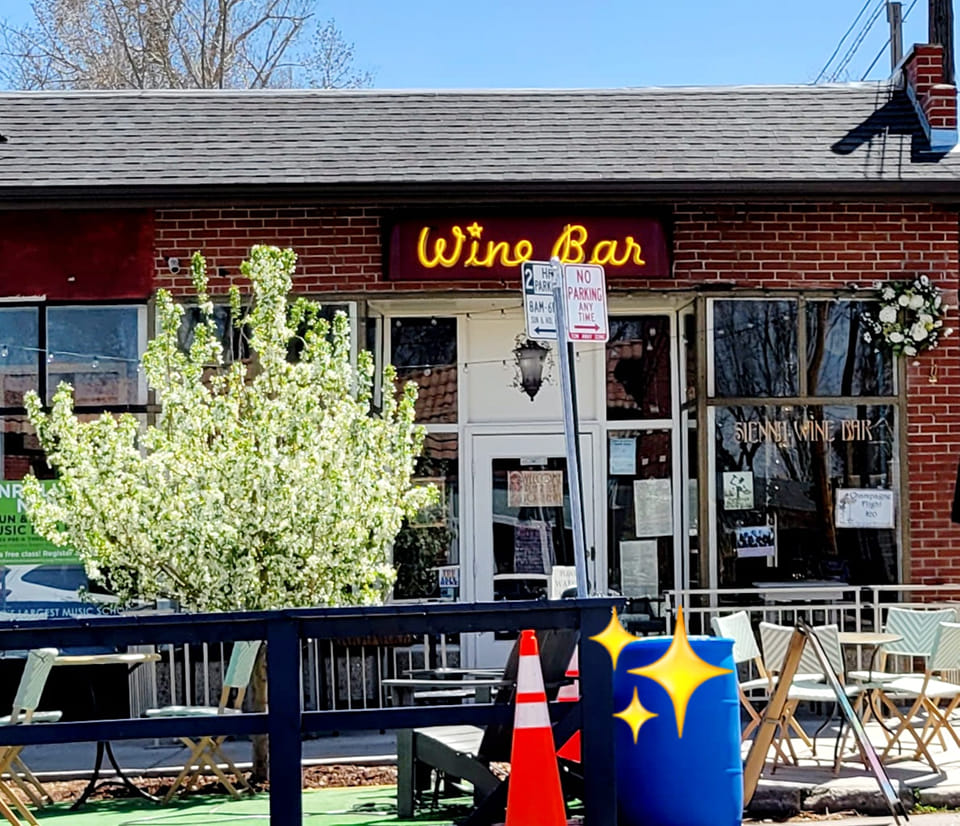 Sienna Wine Bar & Small Plates serves wine from across the globe along with a food menu. There are 70 wines available by the bottle and more than 20 wines available by the glass, which change seasonally.
While there are wines from South Africa, Italy, Portugal and beyond, there are also options from our own backyard, such as Infinite Monkey Theorem and BookCliff Vineyards, both located in Colorado. For those wanting to take a bottle home, there is a discount offered.
Small plates include bruschetta, an organic white bean dip, Mediterranean olive assortment, ratatouille, Marcona almonds and California figs. In addition to wine, there's sparkling sake, beer, coffee, tea and non-alcoholic options.
3422 East 12th Avenue | 303-355-2202 | siennawinebar.com
The Truffle Table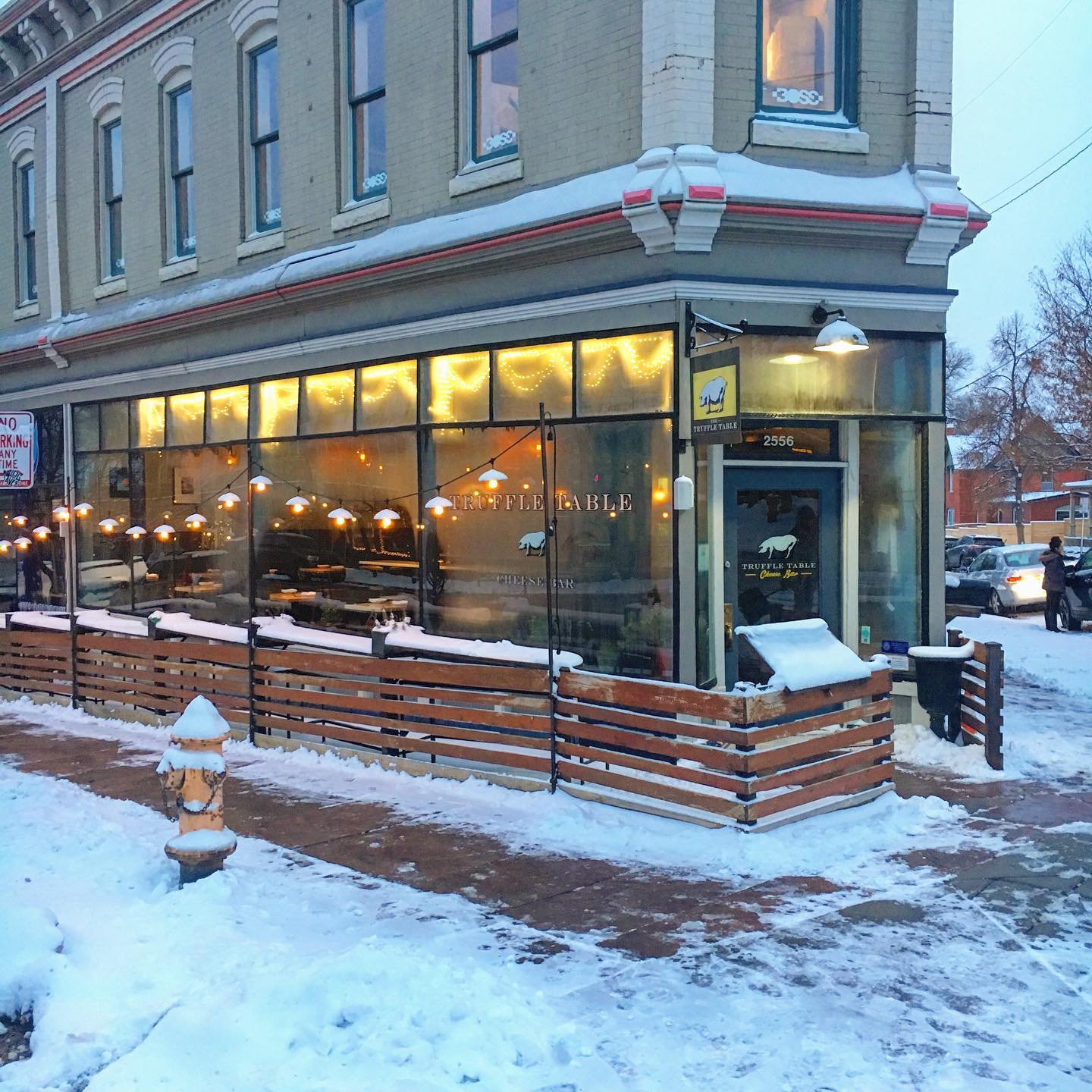 Located in Denver's Lower Highland Neighborhood, Truffle Table serves a variety of wines, along with beer and cocktails. The food menu changes seasonally, and during happy hour, there are discounts available.
Red wines include Shiraz, Tempranillo, Malbec, Pinot Noir and Cabernet Sauvignon. For white wines, there is a Pinot Grigio, Viognier, Chardonnay and Sauvignon Blanc, along with a house Rose on draft.
Boards filled with cheese, nuts, bread, crackers and meat are served. There's also seasonal pickled vegetables, stuffed peppers, marinated olives, truffled macaroni and cheese, baguette and a pesto grilled cheese.
2556 15th Street | 303-455-9463 | truffletable.net
Noble Riot Wine Bar
Noble Riot Wine Bar offers an extensive selection of wines and provides an opportunity to learn more about wine with various informative classes. Both Tasting Table and Esquire named it one of the best wine bars in the country.
By the bottle or glass, wines are categorized by red, bubbles, rose, white and unique options, such as orange and "pet nat and weirdo bubbs". Cocktails, beer and non-alcoholic drinks are also available. The flight club membership includes a flight session and discounted wine classes.
For bites, options include antipasto with smoked nuts, marinated artichokes and olives, mussels and Riot fries, which are smashed fingerling potatoes with Chesapeake Bay Spice, served with a malt aioli. There are also sandwiches, burgers, salads and desserts.
1336 27th Street | 303-993-5330 | nobleriot.com
Trellis Wine Bar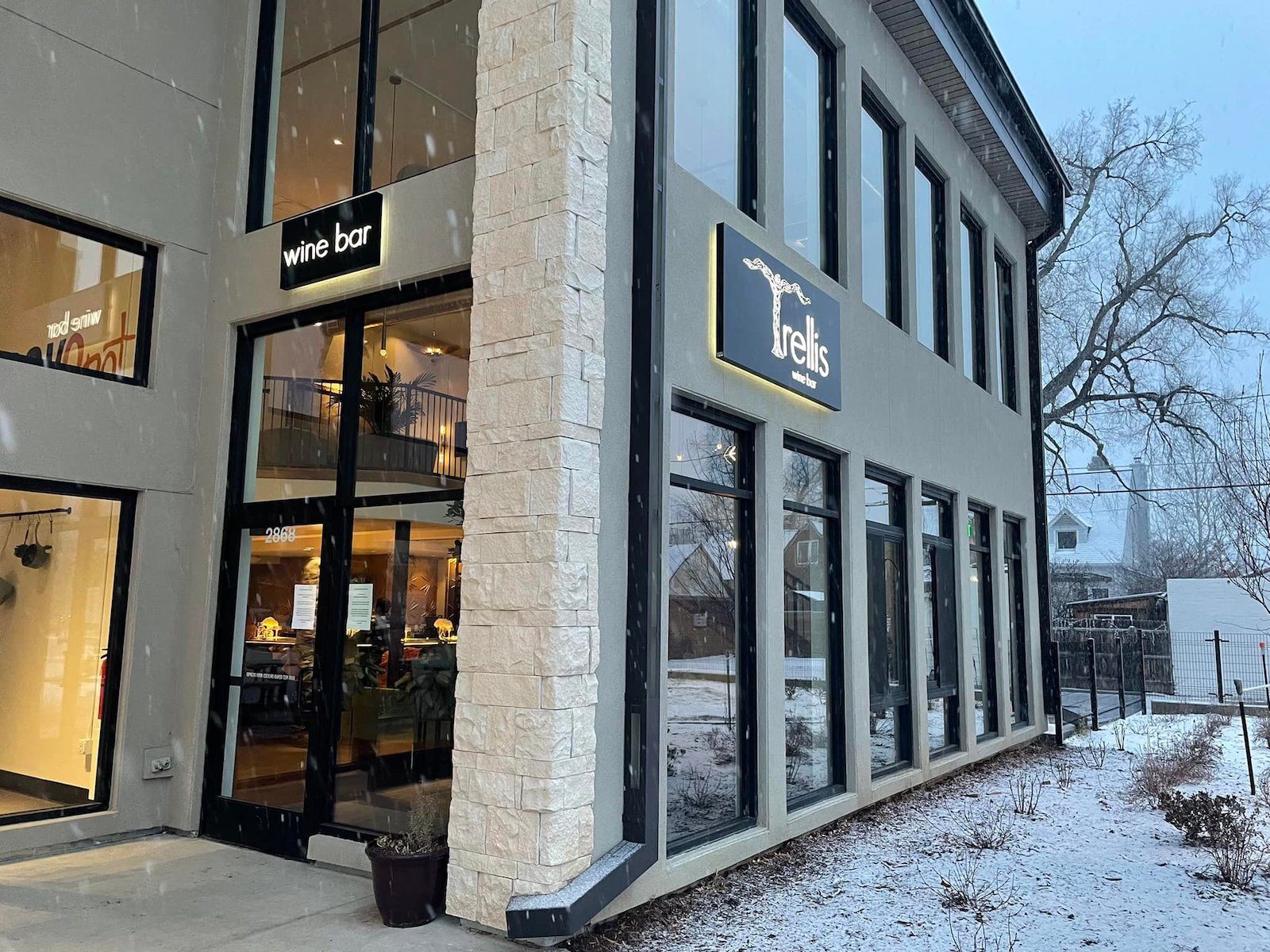 Located in the Park Hill neighborhood near Fairfax Park, there will always be something new to explore at Trellis Wine Bar. There are almost 40 wines available by the glass, as well as additional wines by the bottle.
The wine menu, which displays on a chalk board at the bar, changes weekly. This provides an opportunity to explore a wide variety of wine regions, styles and varietals. There are even a few non-alcoholic wines available.
To accompany the wine, there are charcuterie boards, hummus with bread and seasonal vegetables, olives and a spicy snack mix with chili rice crackers and wasabi peas. If you want to learn more about wine, consider attending a monthly Blind Tasting or one of their events that feature special guests. You can even grab wine and small plates to-go.
2868 Fairfax Street | 720-707-4288 | trelliswinebar.com
Barcelona Wine Bar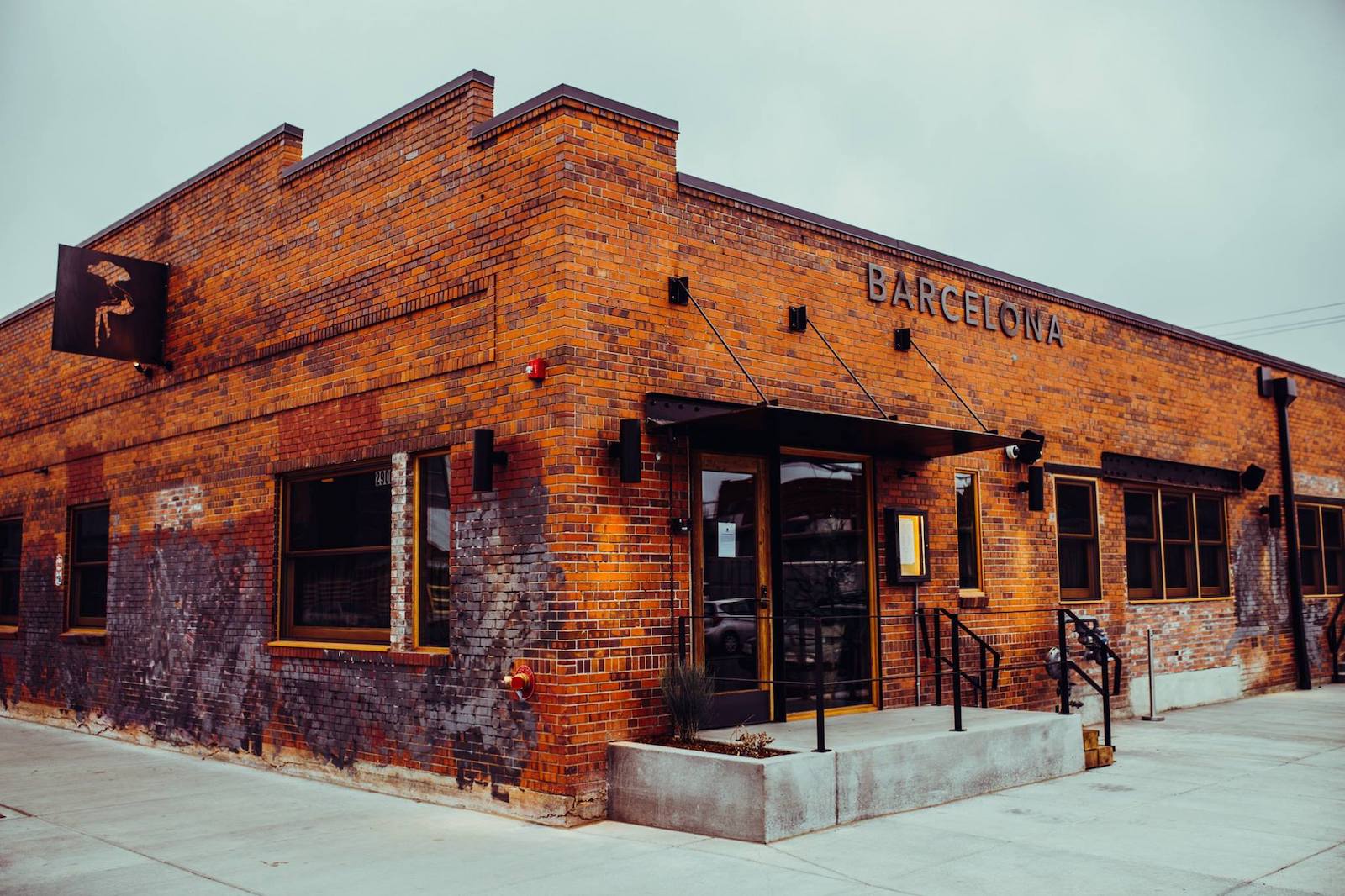 Barcelona Wine Bar's menu has almost 400 different wines included. There are several locations throughout Georgia, Texas, Tennessee, Connecticut and one located in Denver.
In addition to several wine options, sangria, either by the glass or pitcher, is another option. Wine flights feature three half glasses of wines that are related, such as wines that are made with biodynamic farming practices or high acid wines. Cocktails and beer are also plentiful.
A large Mediterranean tapas menu has something for everyone. Marinated olives, chorizo with sweet and sour figs, blistered shishitos, charred asparagus, piquillo hummus with pita and patatas bravas with salsa and garlic aioli are just a handful of options.
2900 Larimer Street | 303-816-3300 | barcelonawinebar.com
Cana Wine Bar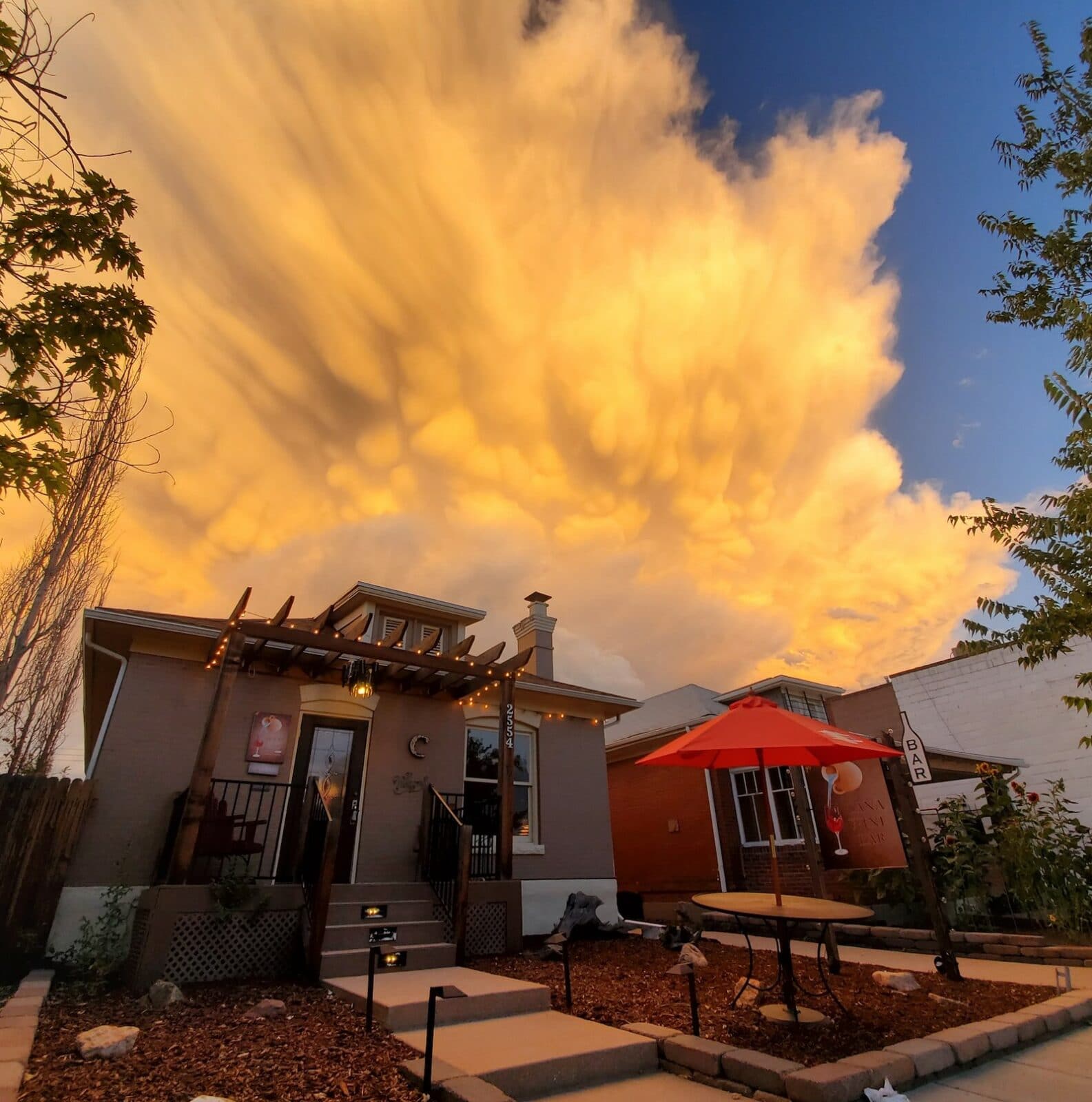 Cana Wine Bar serves numerous red and white wine options, appetizers and sweets. You'll find Pinot Noir, Malbec, Pinot Grigio, Moscato, Chardonnay and many blends.
Olives and almonds, hummus with pita and plates with cheese, meat, crackers and dark chocolate are on hand to pair with the wine. If you want something different, classic cocktails, such as an Old Fashioned, Martini and Manhattan are on the menu.
Each day there is a different happy hour discount – glass and a half for the price of one glass, free appetizer with the purchase of a bottle and reduced prices on a glass or bottle of select wines. There is also a small patio with a fire pit.
2554 South Broadway | 303-993-7556 | canawinebar.com
Neighbor's Wine Bar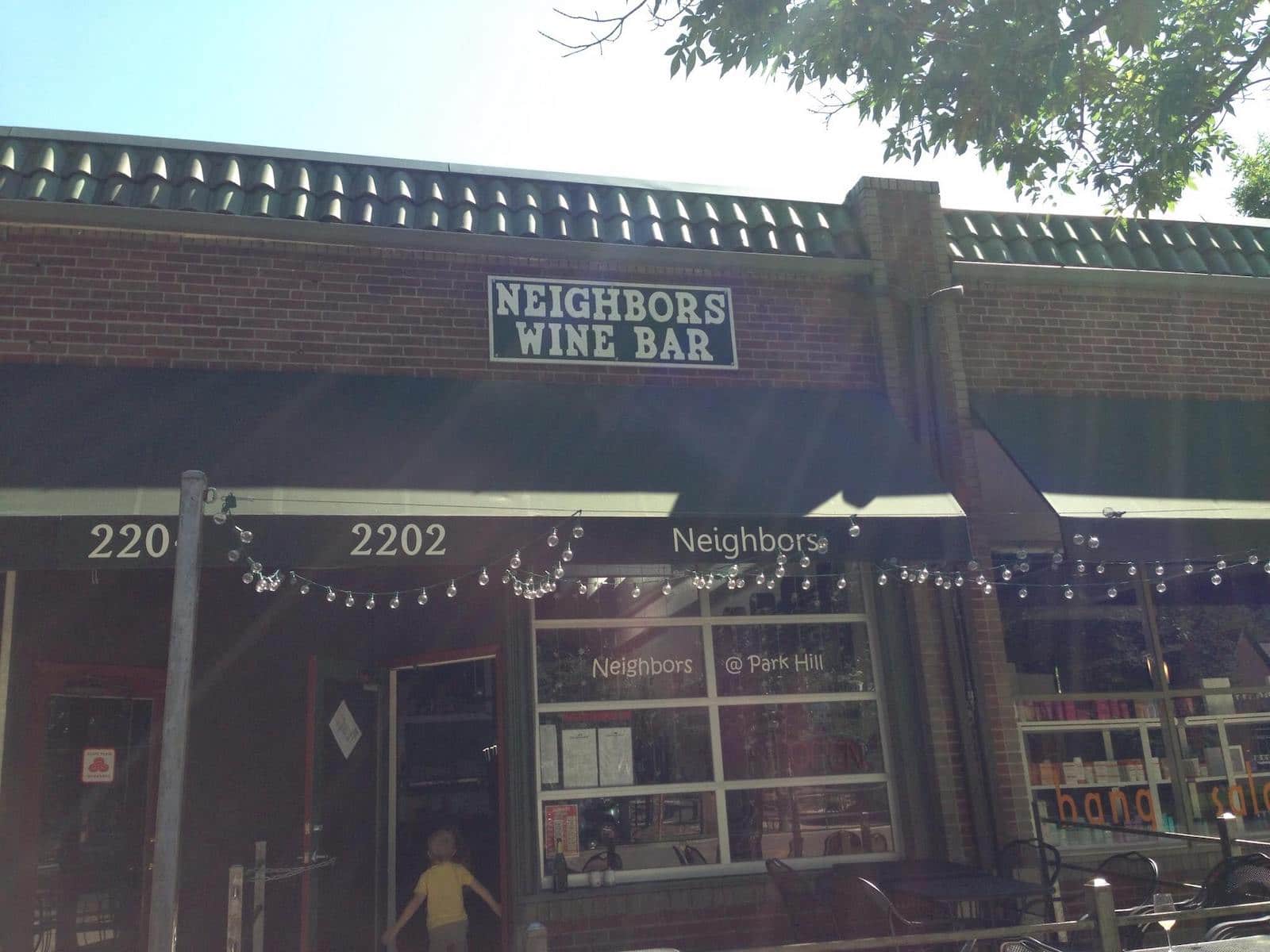 At Neighbor's Wine Bar in Park Hill, you'll find wines from Spain, Washington, California, Argentina, Italy and France. Wine flights are three, three-ounce pours of a various collection of wines. For example, warm weather pinks feature three changing rose wines.
Besides a big selection of cheese and meats, there are salads, shared small plates and paninis. Roasted buffalo cauliflower, jalapeno poppers and a house-made hummus dip served with crackers are a few of the menu items. Panini selections include meatball, cheesy, Carolina-style pulled pork, ham, prosciutto and Reuben.
The dessert menu features a variety of after-dinner drinks ­– dessert wines, port, grappa, brandy and cognac. Coffee and tea are available for alcohol-free options. Reservations are recommended here.
2202 Kearney Street | 303-333-1149 | neighborsparkhill.com
Cellar
Cellar is located within Denver Milk Market, which features numerous local restaurants, such as Bonanno Brothers Pizzeria, Brunch, The Stranded Pilgrim, Ghost Tortilla and Albina by the Sea. With Cellar, you can grab a glass of wine while you dine at one of these establishments.
By the glass, there are red and white wines available, some coming straight from the keg. You'll find Pinot Noir, a red blend, Malbec, Cabernet Sauvignon, Chenin Blanc and Chardonnay. There's even a local Fort Collins wine, OBC Rose.
For a wine alternative, there are also bottled cocktails to go, either 5.5 ounces or 750mL. The Manhattan consists of Wild Turkey Bourbon, sweet vermouth and Angostura bitters. The Margarita contains Espolon, triple sec, lime and agave.
1800 Wazee Street, #100 | 303-792-8242 | denvermilkmarket.com/cellar
La Bouche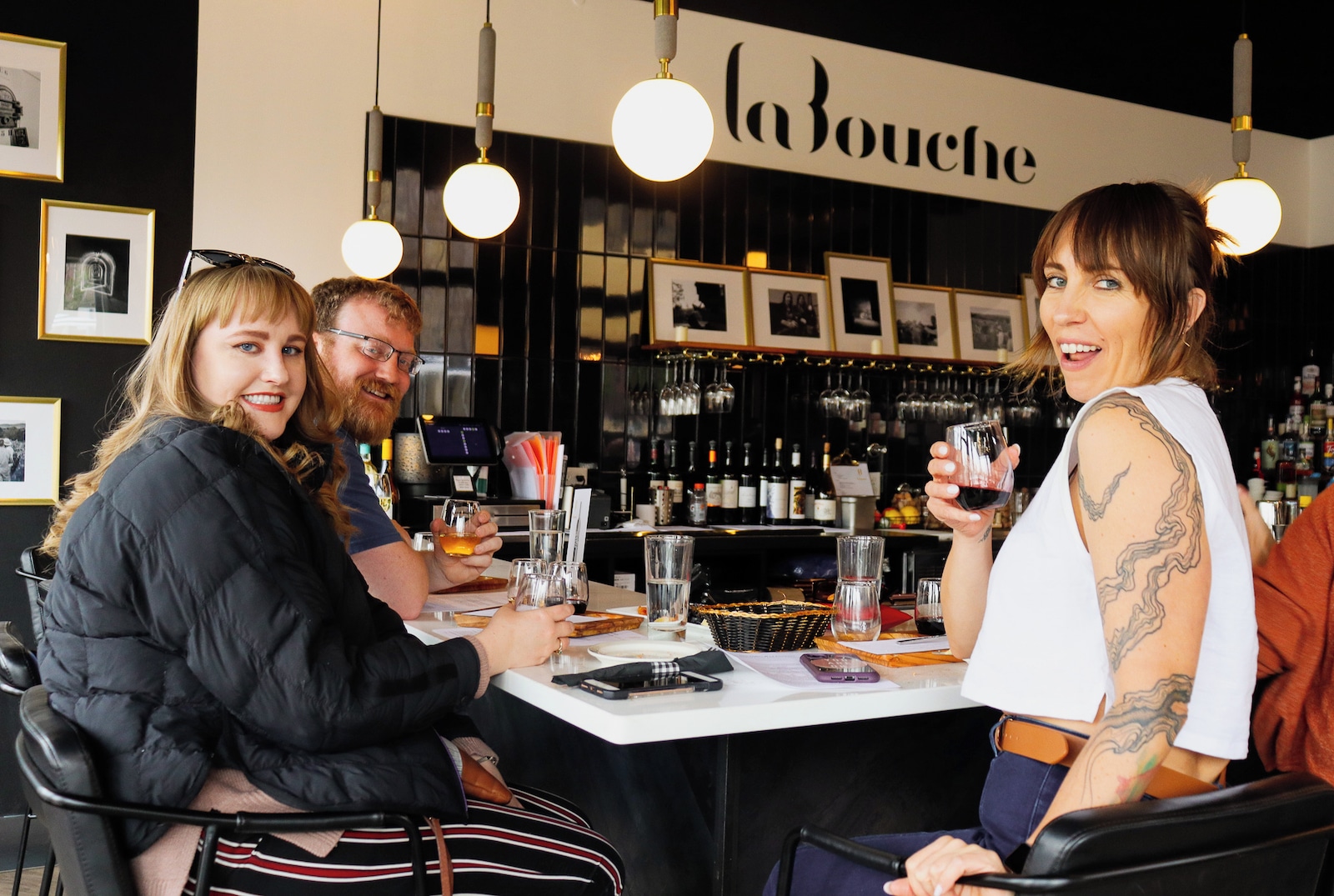 Located in Uptown Denver, La Bouche is a French-American Wine Bar, serving primarily wines from these two countries. There are wines on tap and wine flights highlighting US reds, US whites, French whites and French reds.
Classic dishes from France are served to go along with the wine, including quiche Lorraine (with a vegetarian option), a hot Croque-Monsieur, Parisian Salad with country bread and the simply prepared Le Parisien.
There are favorite French pastries – butter croissant, strawberry croissant, pain au chocolat and financier cake, either orange and cranberry, almond or peanut caramel with white chocolate. There's also hot coffee, mimosas, teas and local beer.
1100 East 17th Avenue | 303-830-3967 | labouche.wine
Venice Ristorante & Wine Bar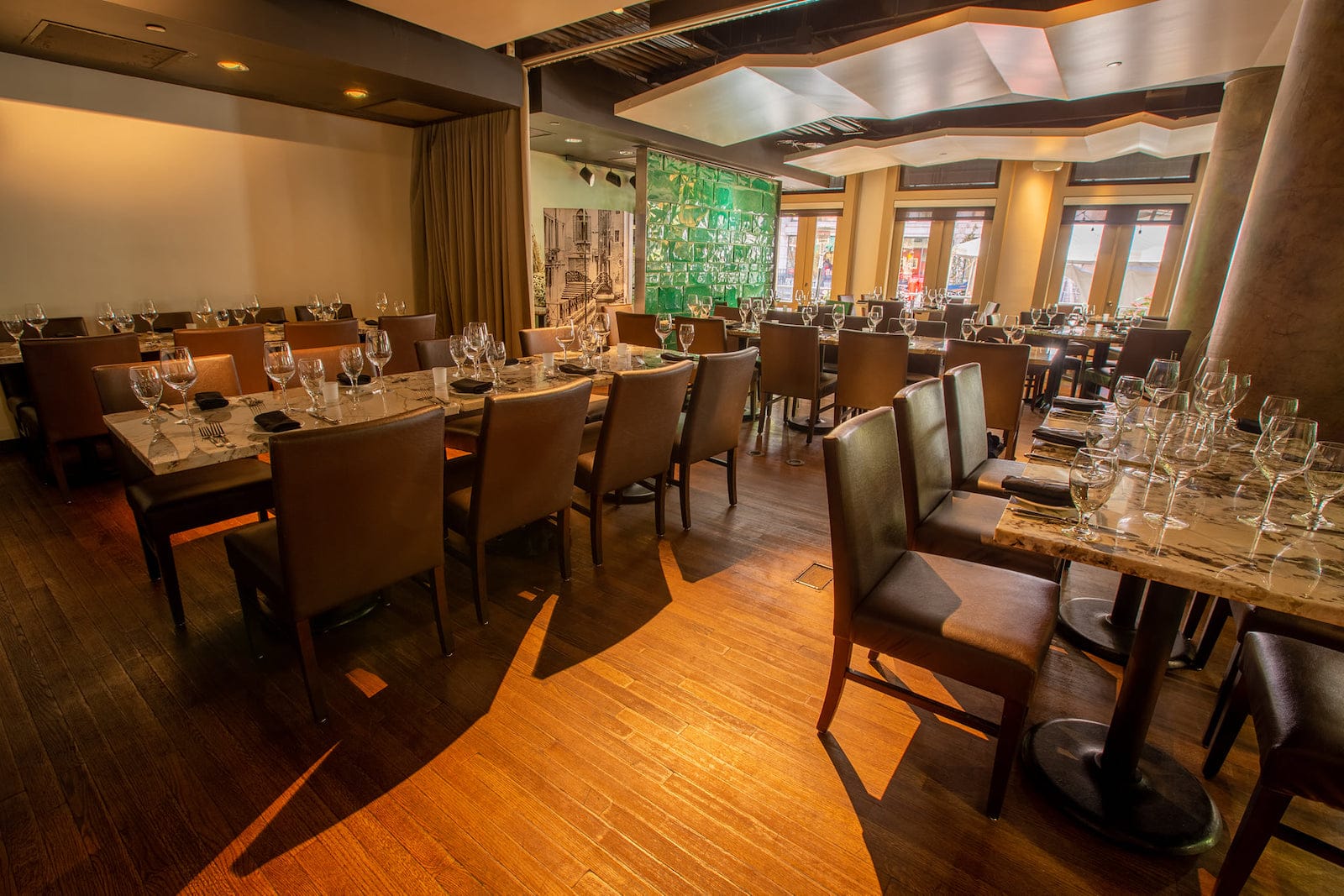 Venice Restaurant & Wine Bar has three local locations: Downtown Denver, Greenwood Village and the Denver Tech Center. OpenTable has named the restaurant one of the best Italian options in Denver.
The wine list here has an abundance of options from Italy, but you'll also find wines from Argentina, Australia, California, France, Oregon and beyond. The menu highlights Sommelier selections of both red and white wines.
Owner and Chef Alessandro Carollo launched his culinary career in Palermo, Italy at the age of 14. The Italian menu consists of tapas and hearty dinner options, including risotto, gnocchi, ravioli and pastas.
1700 Wynkoop Street | 303-534-2222 | veniceristorante.com
Sunday Vinyl Restaurant & Wine Bar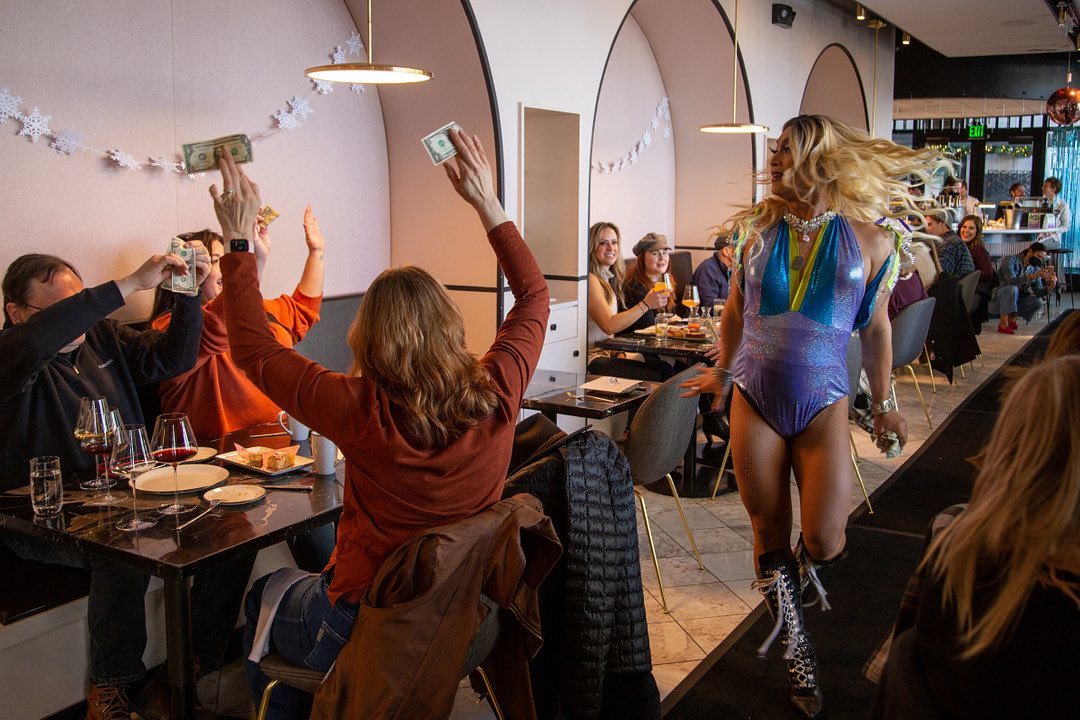 Savor your wine and seasonal dishes while enjoying curated vinyl music at this intimate restaurant. Flight nights feature designated wines and music, such as Boy Bands and Bubbles and Marvin Gaye with wines to lean into maximum comfort.
Every night, a "Dream Flight" is available, featuring three reserve wines from their cellar. The list of wines by the bottle is more than 30 pages, with options for wine by the glass as well.
For food, there are numerous appetizers and entrees, such as pan-seared gnocchi with an oyster mushroom cream and morels. The restaurant also offers brunch and a happy hour.
1803 16th Street | 720-738-1803 | sundayvinyl.com
The Molecule Effect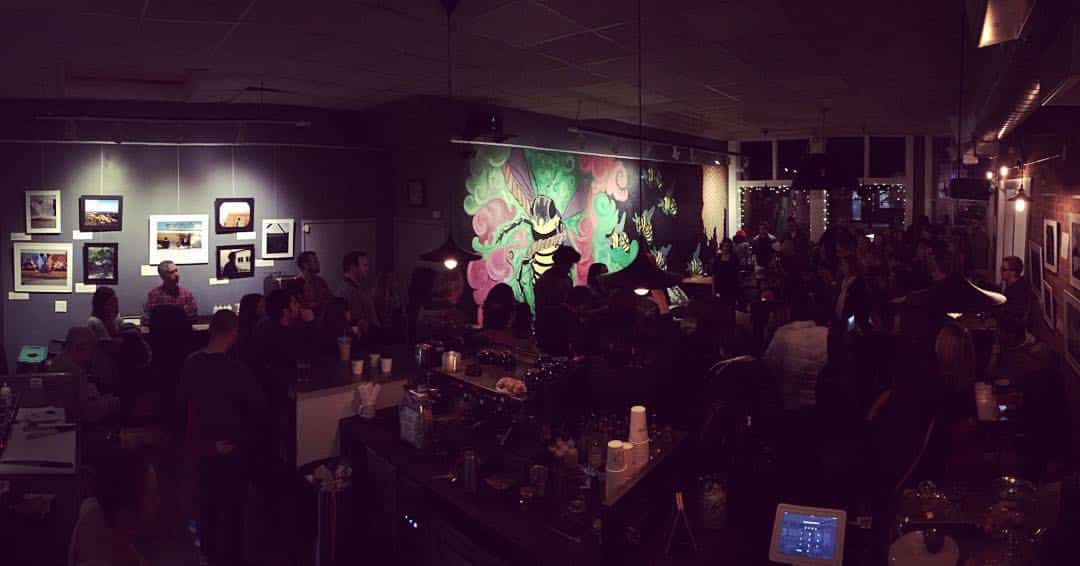 The Molecule Effect is the go-to spot for art and wine lovers. It's part wine and coffee bar and part art gallery with two locations – Wash Park and Santa Fe Arts District.
Wines are available both by the glass, as well as by the bottle. For white wine, find Chardonnay, Sauvignon Blanc, Pinot Grigio, Prosecco and Gruner Veltliner. A few of the red wines available are Pinot Noir, Cote du Rhone, Cabernet Sauvignon and Malbec.
In addition to wine, there is an abundance of coffee, tea, cocktails and beer. The food menu consists of breakfast sandwiches and a burrito, sandwiches and flatbreads. The Mediterranean flatbread is herbed marinated olives, roasted tomatoes, red onions, parsley, spinach and vegan cheese.
1201 Santa Fe Drive, Suite A | 720-502-6966 | themoleculeeffect.com
Vibe Coffee and Wine
Vibe Coffee and Wine serves coffee and breakfast food during the AM and wine and cocktails during the PM. Wines are grouped by bubbles, red and white.
Chardonnay, Sancerre, Pinot Gris, Sauvignon Blanc and Riesling are a handful of the options for white wine. There's a nice mix of red wine offerings, including Malbec, Nebbiolo, Cote du Rhone, Pinot Noir and a red blend.
Cocktails and beer are available in the afternoon, and in the morning, there is coffee, morning cocktails, lattes, tea and hot chocolate. Some food options, include breakfast burritos, panini and salads.
1490 Curtis Street | 720-588-1124 | vibecoffeeandwine.com
Postino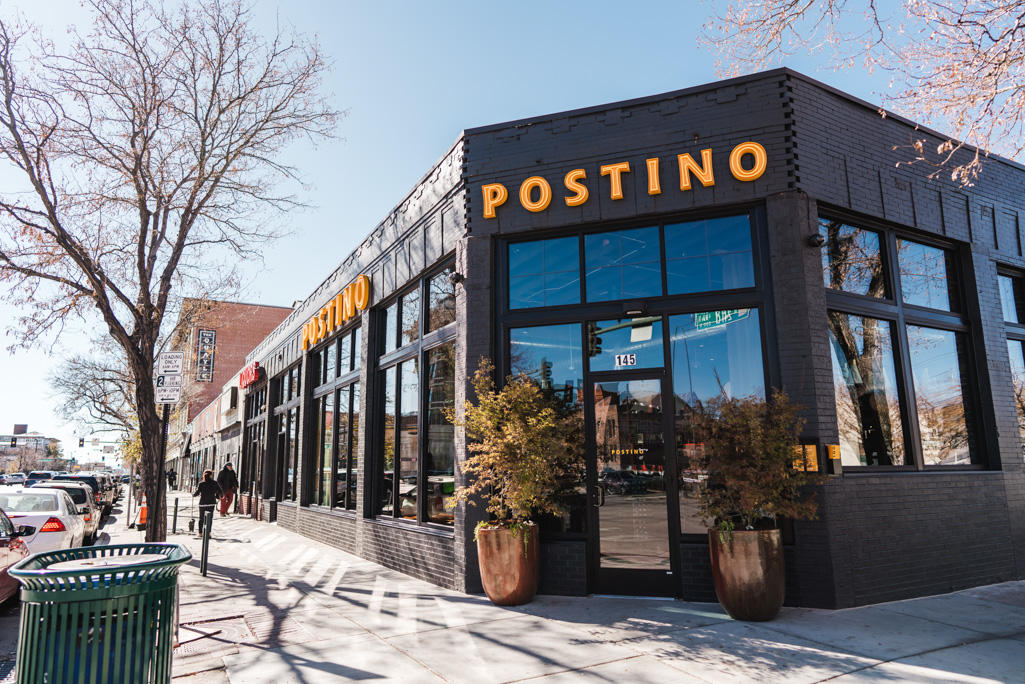 Postino is a wine bar that has locations in Arizona, California, Georgia, Texas and Colorado. There are three locations throughout Denver.
Wines are from around the world, both by glass or bottle. Carmenere from Chile, Tempranillo from Spain, Riesling from Germany, Pinot Grigio from Italy, Sparkling Rose from Austria and Gamay from France are some of the various options.
There are food items worth sharing with the table – crispy cauliflower, olives, sweet potato wedges, charcuterie boards and "the bounty", filled with almond hummus, roasted artichoke, spicy Marcona almonds and vegetables. Choose from a variety of bruschetta, including warm artichoke spread, smoked salmon and pesto and ricotta with dates and pistachio.
145 North Broadway | 303-351-7000 | postinowinecafe.com
These wine bars throughout Denver are all great options for enjoying a nice glass of wine with accompanying food. Whether wine is your go-to beverage or you're new to it, these places are the perfect way to explore and discover the world of wine.