The theater has long been part of Colorado's history and Creede is no exception. The Creede Repertory Theatre opened its doors in 1966 as a way to boost the town's tourism after mining declined. It's consistently touted as a must-see attraction.
"One of the 10 great places to see the lights way off Broadway" – USA Today.
In 2011, the CRT opened a second stage, the Ruth Humphreys Brown Theatre, just down Main Street. Shows are now run simultaneously with the main stage.
Summer Off-Broadway Theatre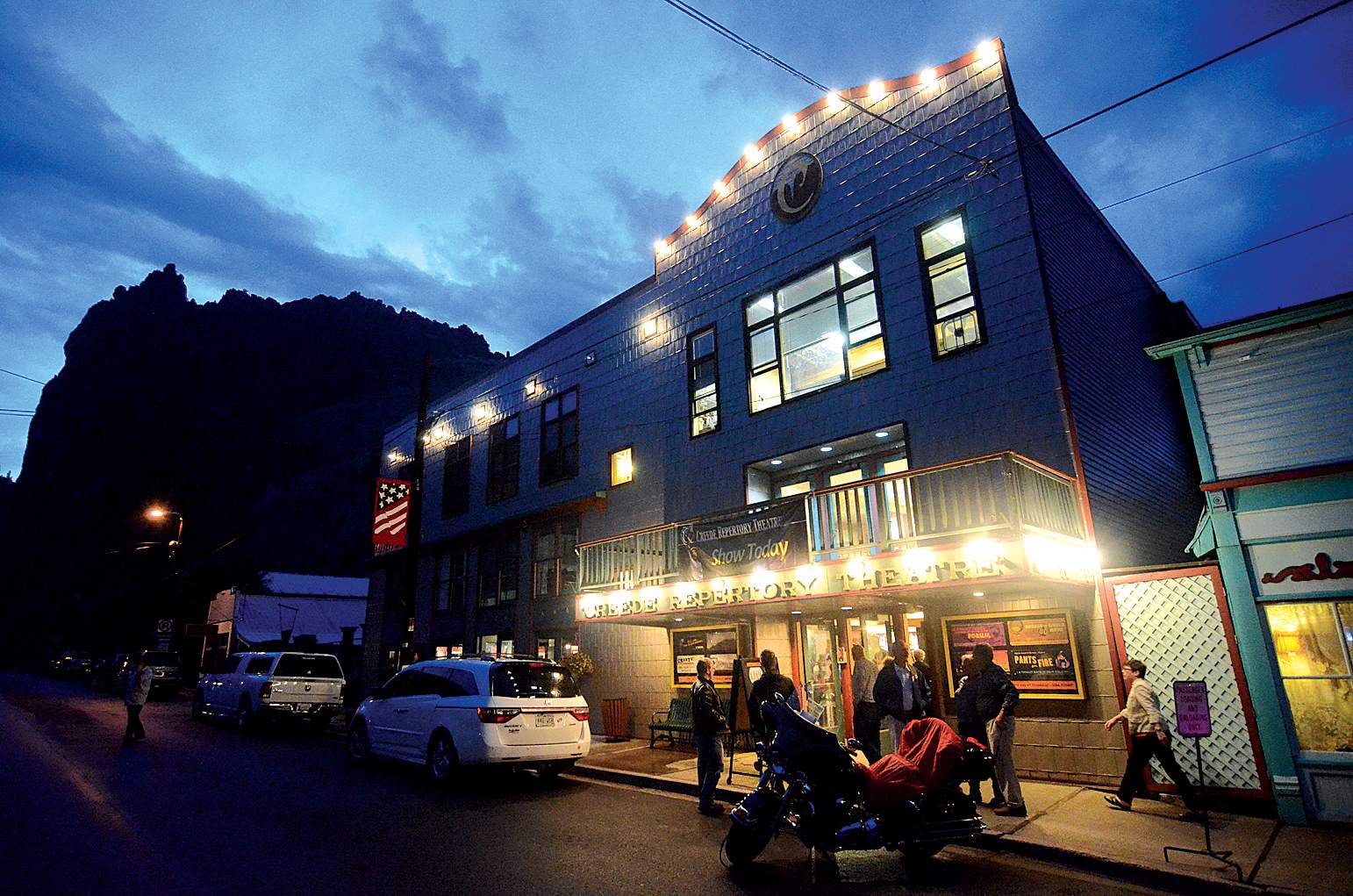 It all started with a call for help. The Creede Repertory Theatre was started by the vision and perseverance of 12 students from the University of Kansas.  In 1966, a call for help was drafted by the Creede Junior Chamber of Commerce and Pastor Jim Livingston. In the letter, they told about the declining mining business in Creede and the need to find a source of a viable income.
Steve Gossman who was a student at the University of Kansas was the only one who responded to their letter. Together with the 11 students that he brought along, they started summer theatres in Creede. The shows were in repertory format which meant that patrons get to see new shows every night.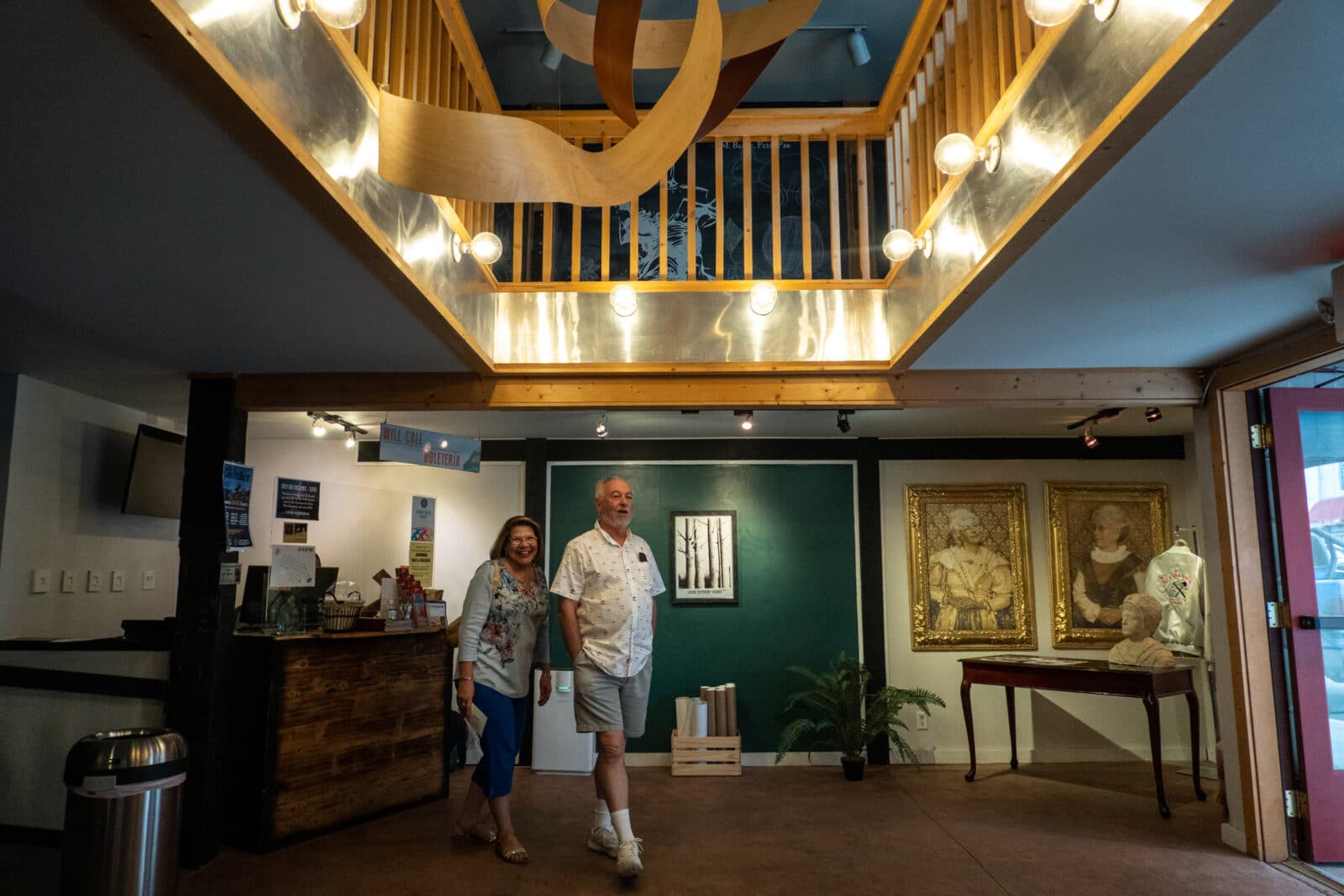 Today, the Creede Repertory Theatre continues to run this presentation and operate with the principles established by its founding members, Gossman and the other University of Kansas students. At present, it boasts the "largest summer employer" in the county. One of its many recognitions was being part of 2005 USA Today's "10 great places to see lights way off-Broadway."
In 2006, the theatre received 11 Ovation nominations from the Denver Post. In 2016, it received The Colorado Theatre Guild Henry Award for Outstanding Regional Theatre" and a Creede Repertory Day happens every August 8th as proclaimed by Governor John Hickenlooper.
Shows at Creede Repertory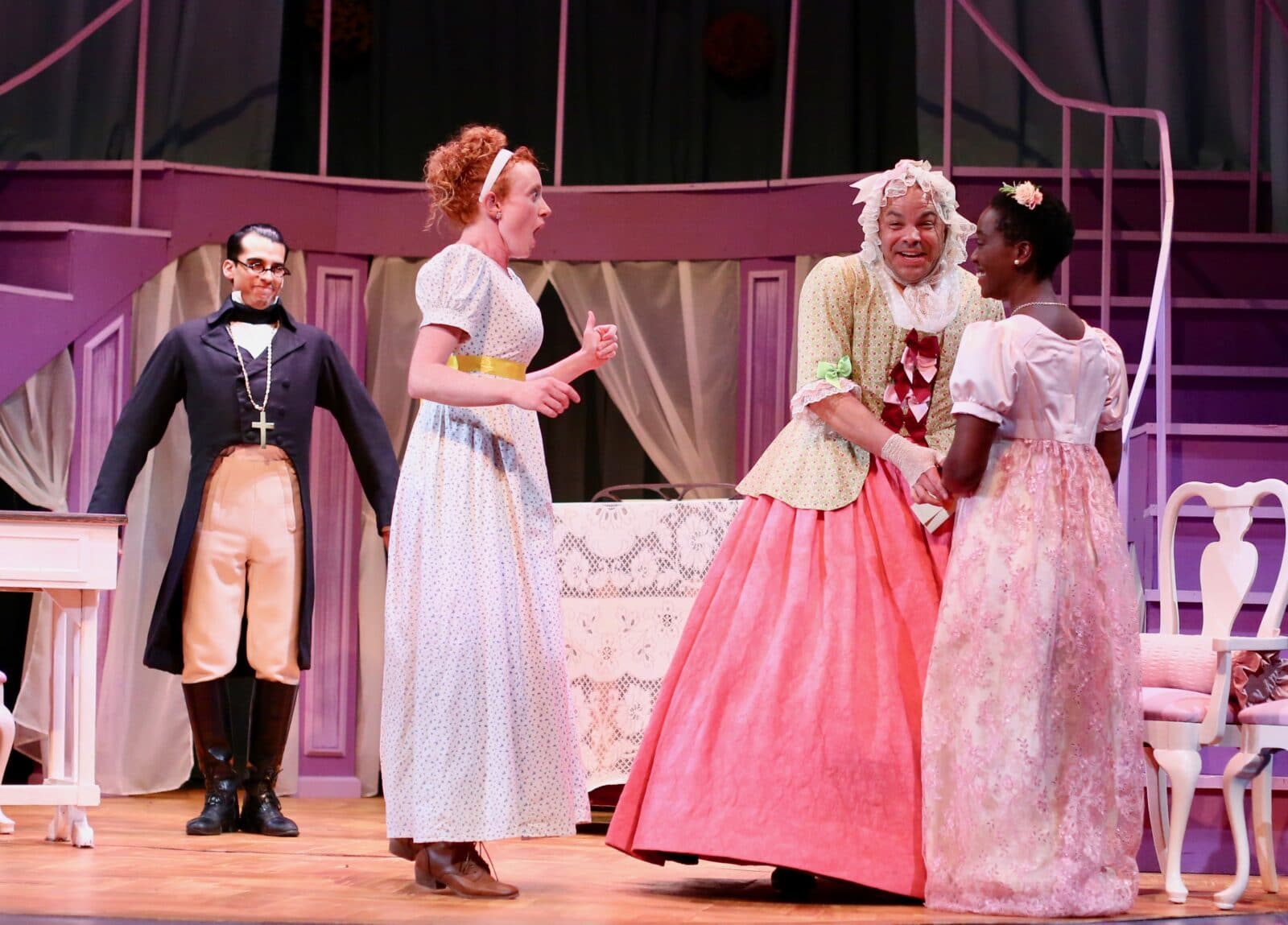 The Creede Repertory Theatre holds many significant events every year like summer camps, kid-friendly events, seasonal plays, and galas. Aside from what goes on on stage, they also offer a few interesting backstage activities. They have backstage tours, pre-show talks, and backstage chats where the audience will have the chance to interact with casts and the production team.
2023 Shows: A repertory schedule means there are several shows running at the same time throughout the season.
Cinderella – by Roger's and Hammerstein
Clue: On Stage – Based on the screenplay by Jonathan Lynn, Written by Sandy Rustin
Dear Jack, Dear Louise – by Ken Ludwig
The Royale – by Marco Ramirez
Mountain Octopus – by Beth Kander
The City Dog and The Praire Dog – Book and Lyrics by Diana Grisanti, Music by Emiliano Messiez
Details
Address: 124 N Main St, Creede, CO 81130
Phone: 719-658-2540
Season: Summer | Late May – mid-September
Website: creederep.org