Nearly every visitor and local alike have some sort of Colorado bucket list, ranging from intense outdoor activities to food, beverages, and unforgettable scenic drives. Whether you're here for a week, a season, or your entire life, it can be difficult to do and see every speculator thing that there is to offer.
Truly, the Centennial State has something for everyone to enjoy, with world-class opportunities for special interest activities like rock climbing, bird watching, fishing, and other niche interests. So while your experience should be tailored to personal preference, we've assembled this collection of 14 items that should be on every Colorado bucket list.
Summit a '14er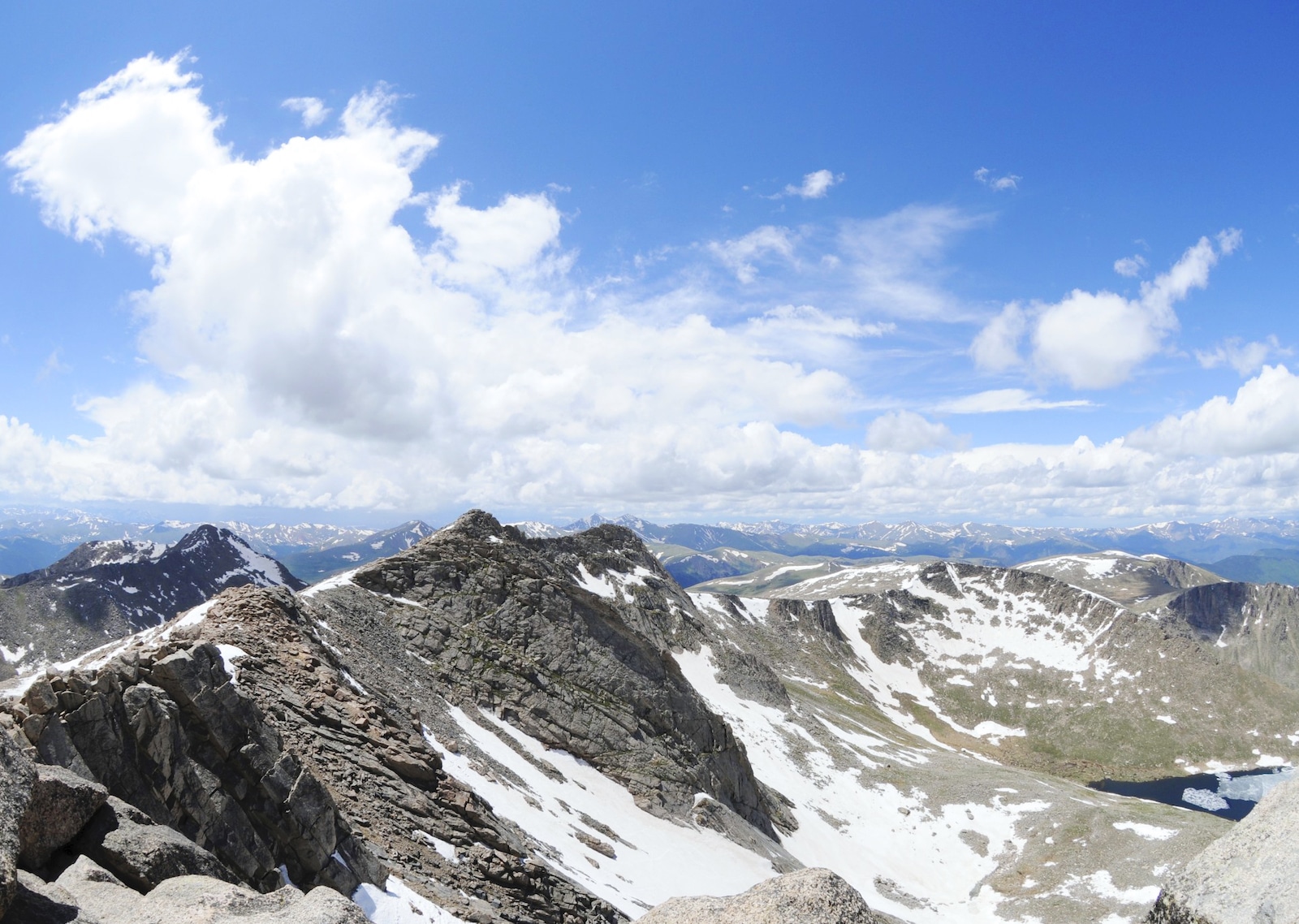 Intentionally, we've selected 14 bucket list items because 14 is one of our favorite numbers in the Centennial State. For those new to the Colorado experience, a "14er" is the nickname given to 14,000 ft mountains, of which there are 58 in Colorado.
While we are not telling you to go out and summit all of the 14ers in the state (though many have tried and succeeded), one of the best ways to see Colorado's majesty is from above.
To knock it off your bucket list, we highly suggest hiking one of the 14,000 feet mountains with easy access from the front range, such as Quandary Peak, Mt. Bierstadt, or Grays Peak. With lots of sun exposure and extreme elevations, hikers should be prepared for a strenuous journey.
If a full day of hiking isn't your thing, it is also possible to enjoy the thin air and expansive views at 14,000 feet by summiting either Mt. Evans or Pikes Peak in an ordinary passenger vehicle. Each opportunity is open to the public for a small fee, typically permitted from Memorial Day to Labor Day, depending on the snow conditions.
Visit Every National Park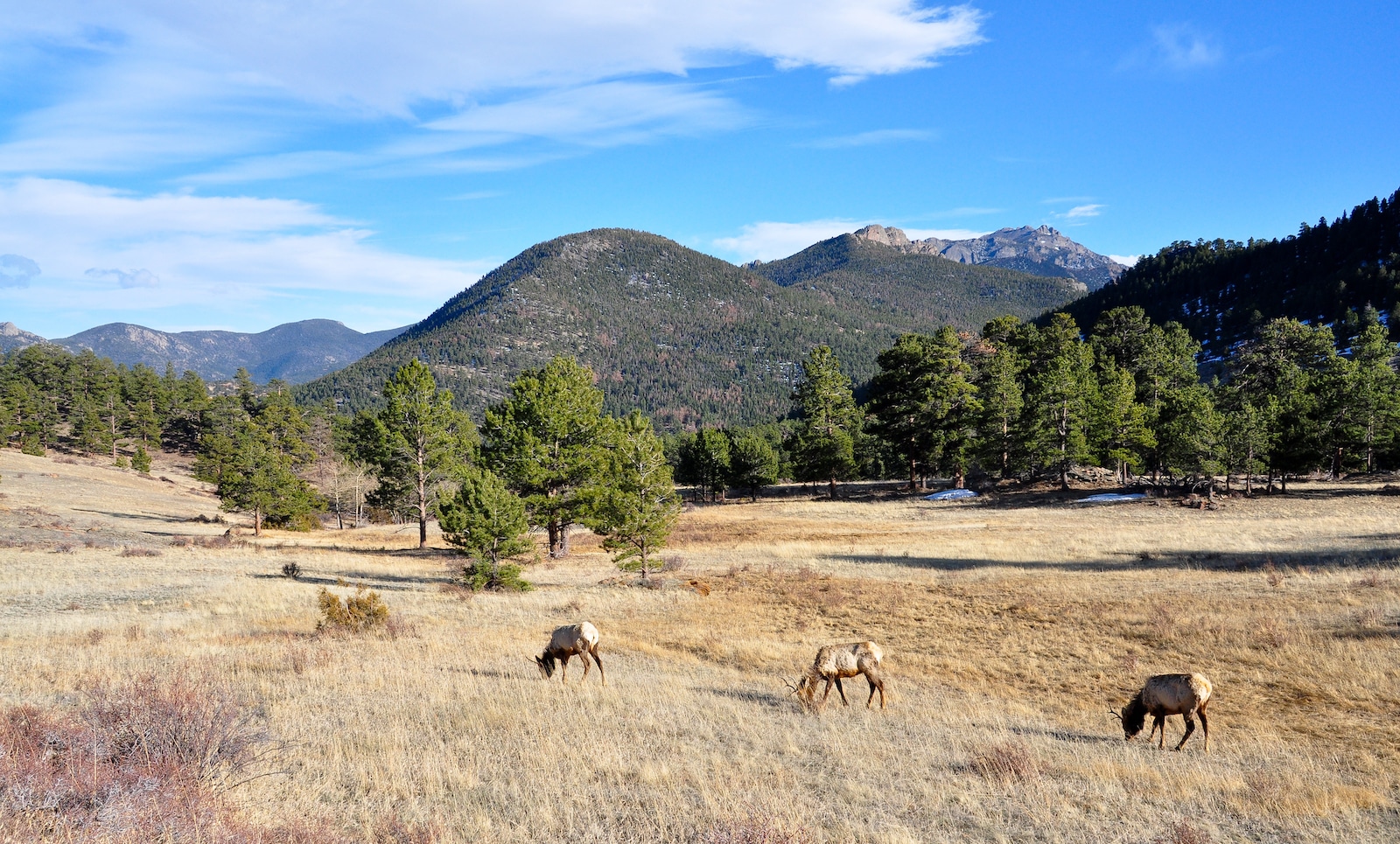 In Colorado, we are lucky enough to have four national parks as well as about a dozen federally recognized monuments, grasslands, and more. For a lofty but attainable goal, we suggest adding each national park to your bucket list for four incredible, but separate and unique experiences
Rocky Mountain National Park: Drawing multiple millions of visitors annually, Rocky Mountain National Park is Colorado's most popular of the current four. Spanning over the Great Continental Divide, Rocky Mountain National Park is loaded with dramatic mountain vistas, wildlife viewing, and opportunities for hiking, picnicking, and scenic driving.
Mesa Verde National Park: in Colorado's southwestern Montezuma County, visitors will find the preserved and protected Ancestral Puebloan cliff dwellings of Mesa Verde National Park. With a guided tour, it is possible to explore several of the archaeological sites and visitors can also enjoy the park's museum, camping opportunities, and other amenities.
Great Sand Dunes National Park & Preserve: In southern central Colorado, the Great Sand Dunes National Park is an often overlooked environmental preserve that is well worth the four-hour journey from Denver. In addition to the 750 foot "Star Dune" claiming the title as the tallest sand dune in the country, the surrounding Sangre De Cristo Mountains, a seasonal river, and adjacent plains create a beautiful panoramic landscape like no other.
Black Canyon of the Gunnison National Park: Last but not least, Black Canyon of the Gunnison National Park is an even more seldom seen part of Colorado with the least amount of annual visitors of the four. Of course, those who take the time to see the dramatic cliff faces often have their expectations exceeded by the serenity and beauty of this Gunnison County gem.
Hike or Backpack in Maroon Bells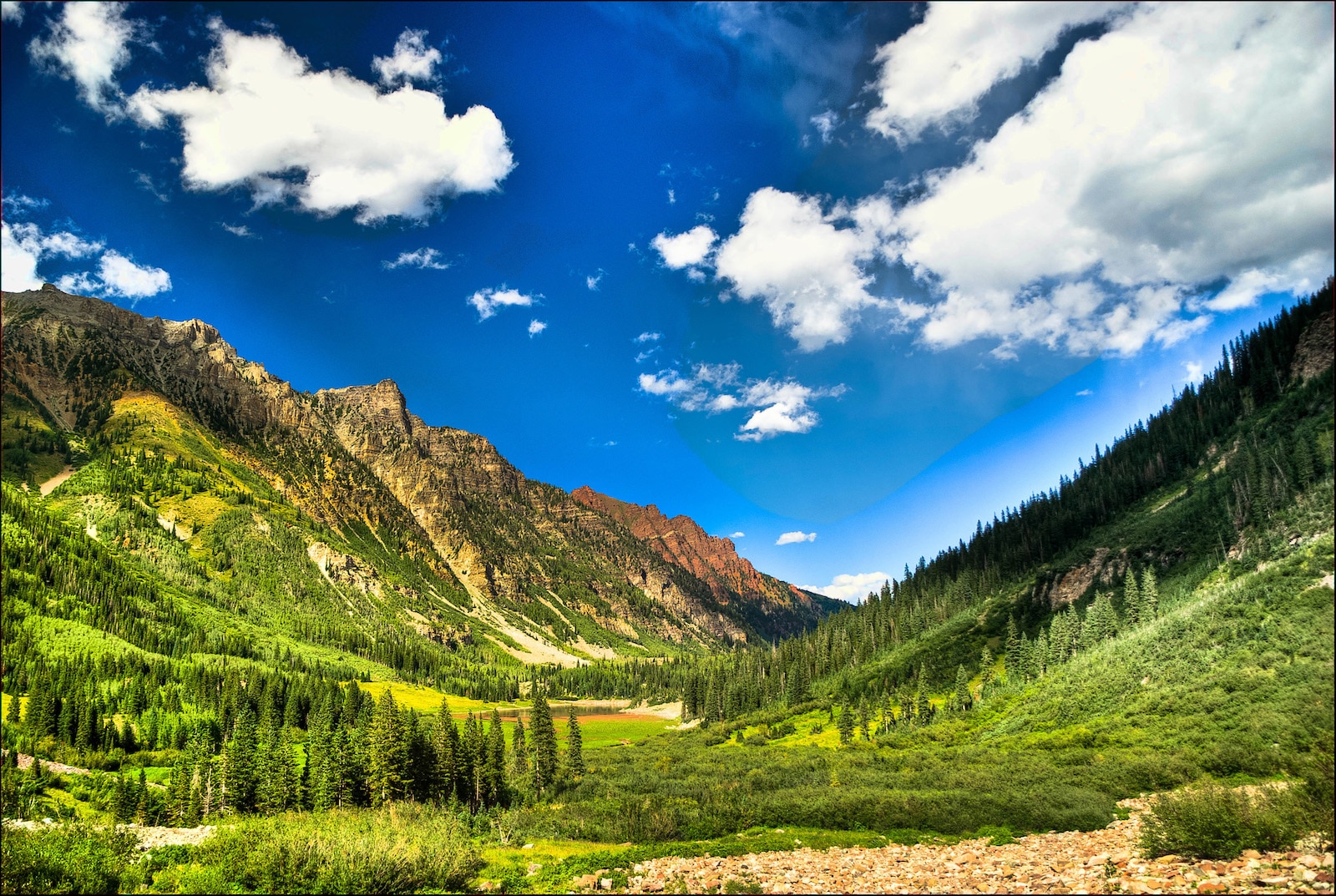 Besides the national parks and 14,000-foot peaks, a visit to the Maroon Bells-Snowmass Wilderness in the White River National Forest should be included on every Colorado Bucket List. Including natural alpine lakes, wildlife viewing opportunities, and one of the most photographed mountain ranges in the entire country, Maroon Bells is an absolute must, easily accessible from the town of Aspen, Colorado.
Depending on your mobility and itinerary, the beauty of the area can be enjoyed on the handicap-accessible path near Maroon Lake or deep into the wilderness. For a challenging day hike or a multi-day adventure, outdoor enthusiasts can visit Crater Lake, complete the Four Pass Loop, or even thru-hike to Crested Butte.
Zipline Across Royal Gorge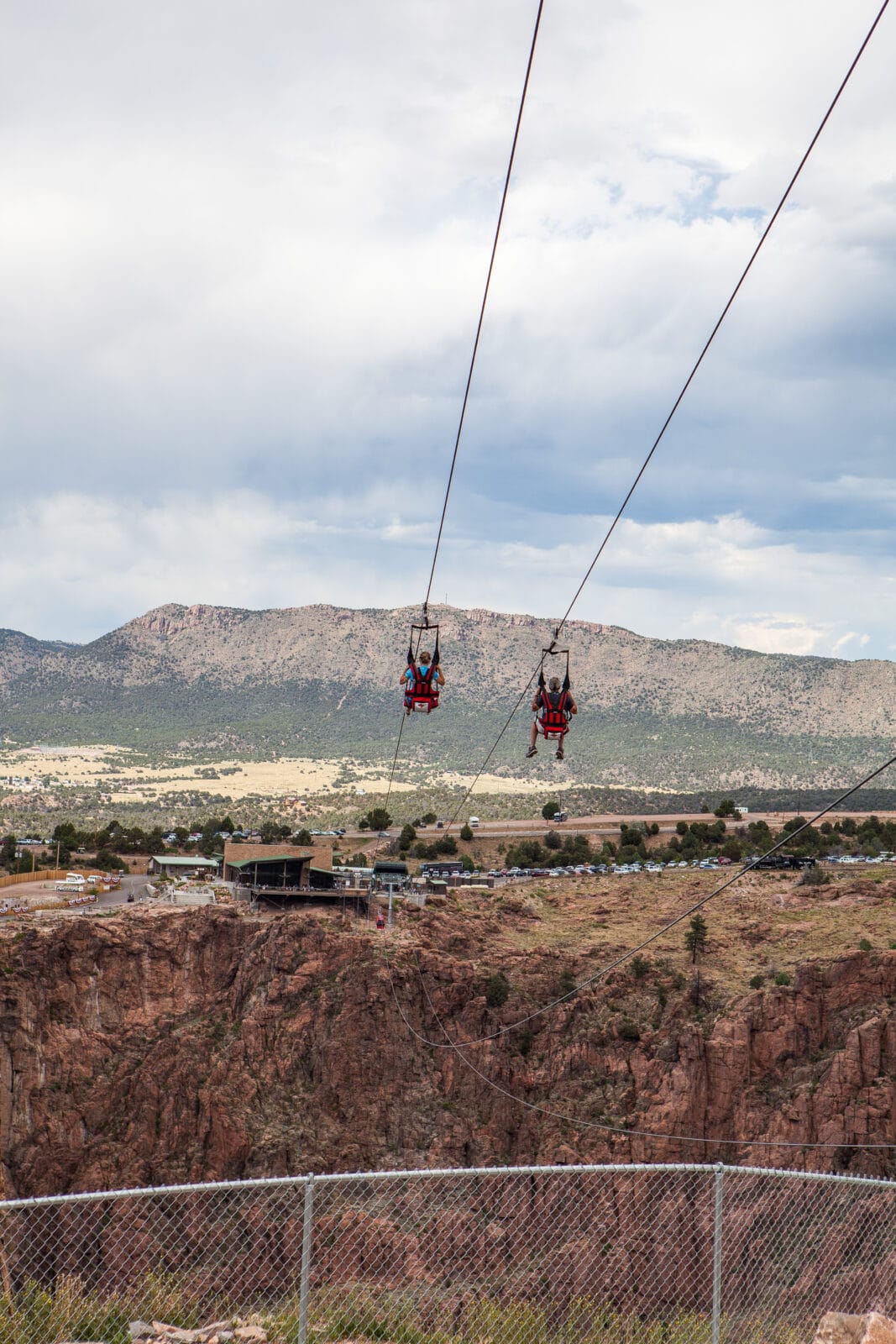 Buckle up and enjoy the ride as a zip line across the 1,000-foot-high Royal Gorge is a fun bucket list item to get the adrenaline pumping. With safe operation from the adjacent amusement park, it is possible to soar over the dramatic Arkansas River canyon for a small ride fee.
If ziplining across the scenic gorge is a little too extreme for you, simply crossing the 1,200-foot suspension bridge may be memorable enough for most bucket lists.
Raft the Colorado River (or any mountain waterway)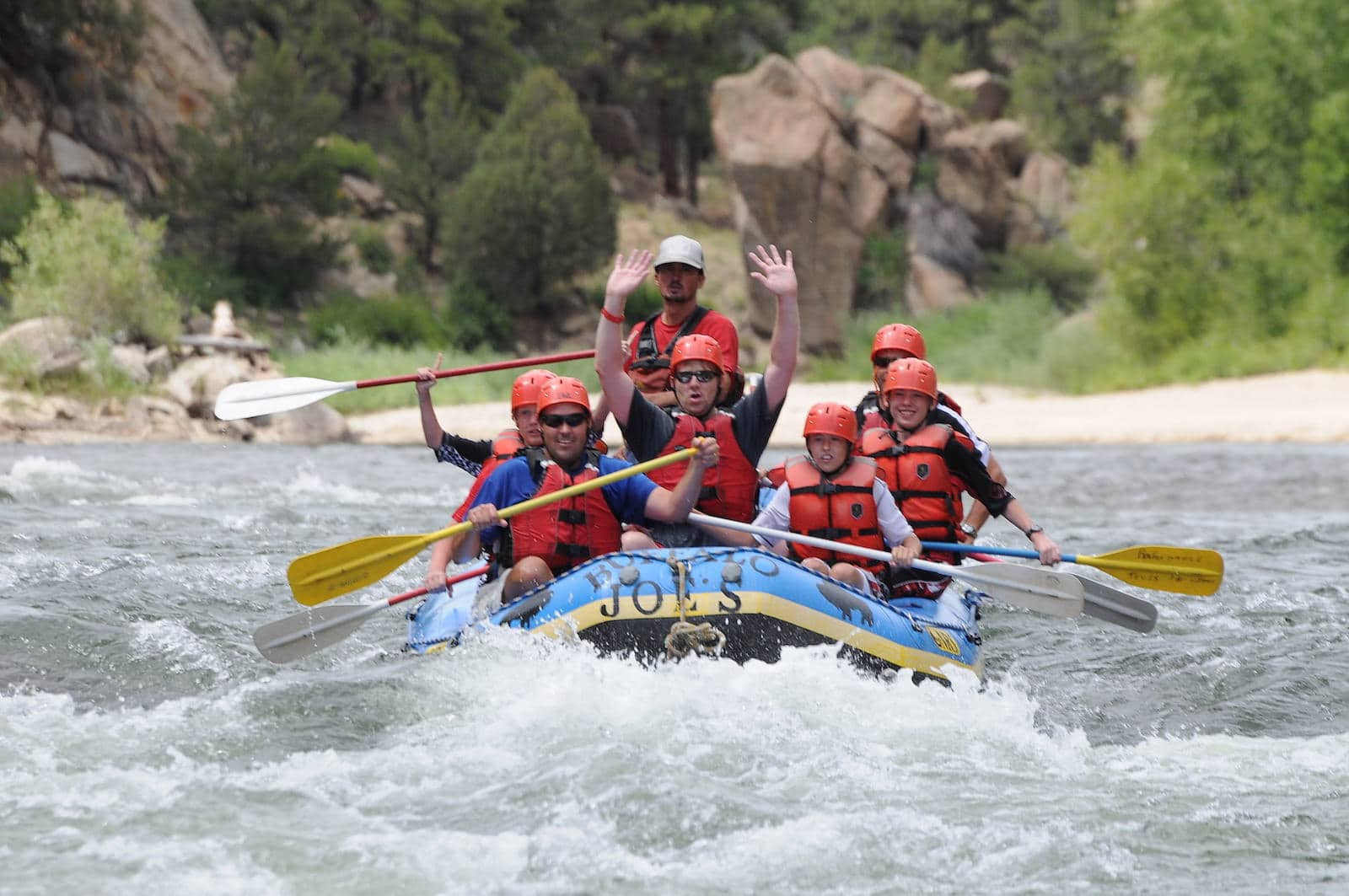 Speaking of rivers, most of the action is right on the water. Whitewater rafting has been a Colorado tradition for decades with plenty of mild and wild floats to choose from. Depending on where you spend your time in the state, some of the best bucket list waterways include the Colorado, Yampa, Animas, Cache La Poudre, and Arkansas Rivers.
Ski or Snowboard on a Powder Day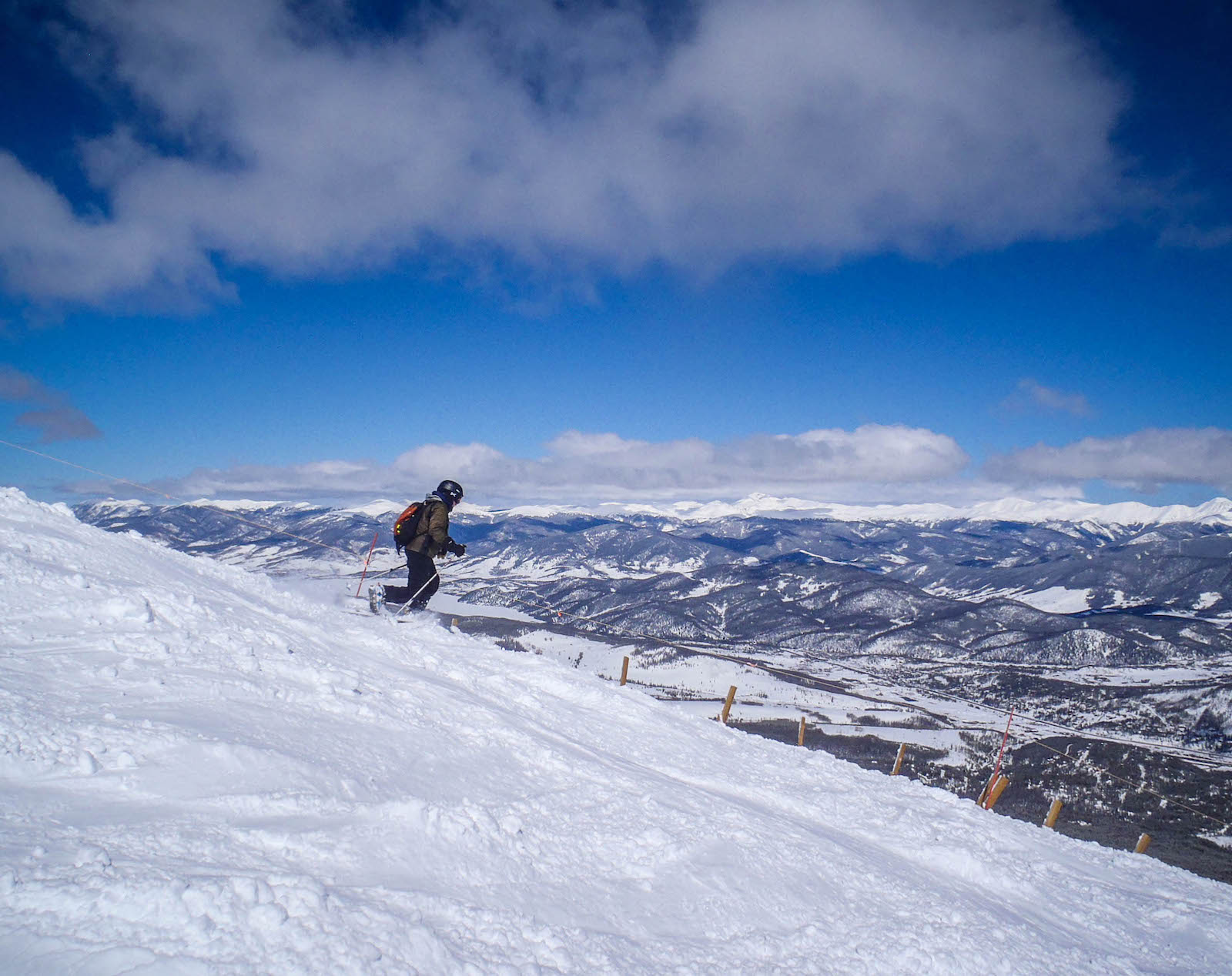 For athletes of all abilities, skiing or snowboarding on fresh Colorado snow is one of the state's ultimate outdoor experiences. Whether you've had plenty of "pow-shredding" experience or are a beginner navigating a mountain's easier hills, fresh tracks on new snow are a delight that pairs well with the breathtaking alpine scenery of Colorado's most popular downhill areas.
Although many enjoy Colorado's expansive backcountry terrain, one of the best ways to cross off a "Pow Day" from your bucket list is from one of the state's world-class resorts. Between Breckenridge, Vail, Aspen-Snowmass, Steamboat Springs, Telluride, and more, there are plenty of mountains to find your perfect skiing or snowboarding terrain.
Attend A Food, Music, Drinks, or Arts Festival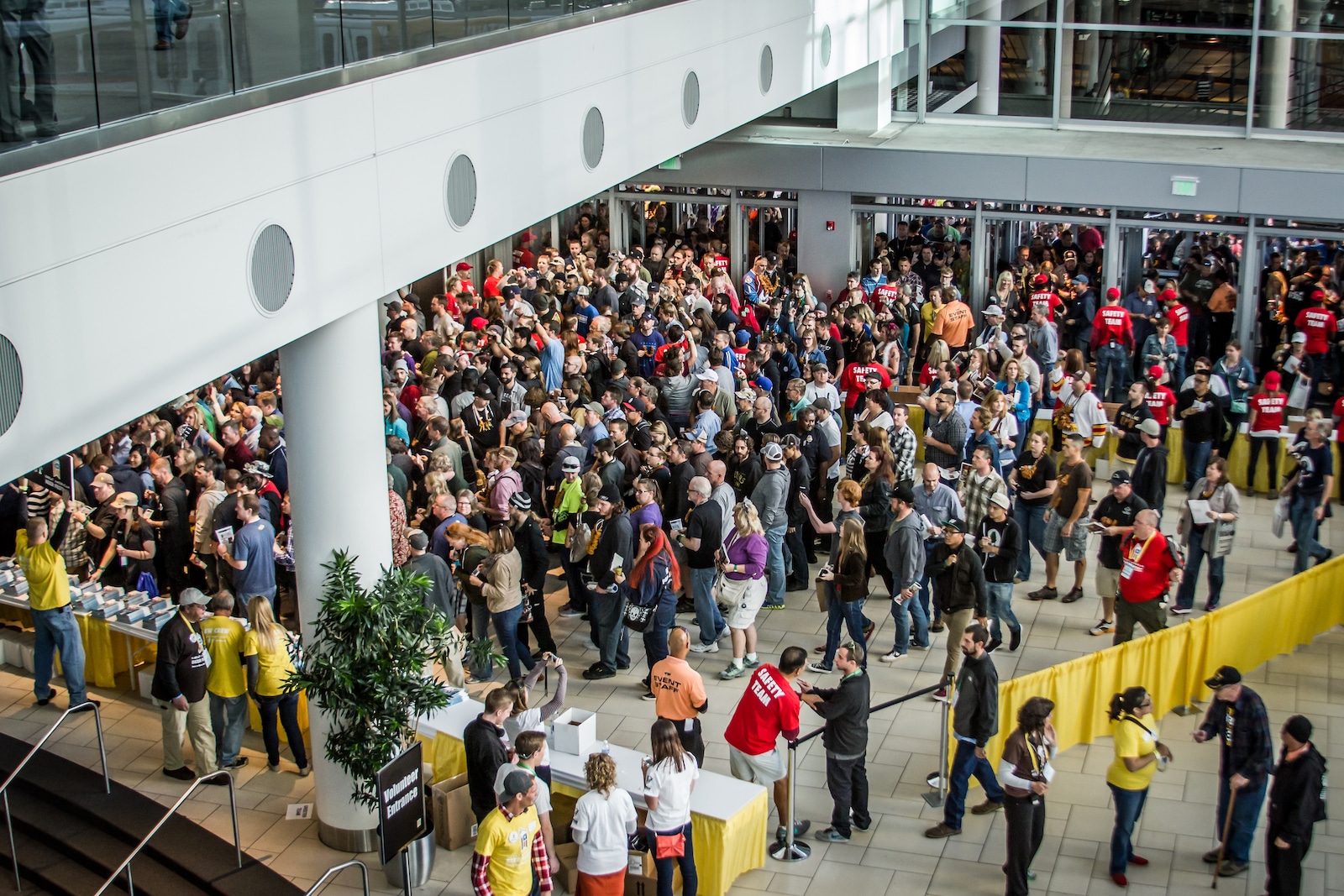 While Colorado is well known for its outdoor culture, there are also many events and festivals to celebrate the music, cuisine, arts, and other aspects of the state that make it so special. From Telluride Brews and Blues to the largest celebration of Celtic heritage west of the Mississippi River, Colorado has a festival for everyone to add to their bucket list.
To recommend a few of the state's best, Colorado is famous for the Great American Beer Festival, Winter X Games in Aspen, and many rodeo events. However, part of the Colorado experience is seeing something homegrown and interesting, so we suggest also exploring some of Colorado's festivals off of the beaten path.
If you're looking for some truly interesting celebrations of Colorado culture to add to your bucket list, consider attending Leadville Boom Days, Nederland's Frozen Dead Guy Days, or Salida's FibArk, which all highlight some exciting outdoor sporting events.
See a Concert at Red Rocks Amphitheater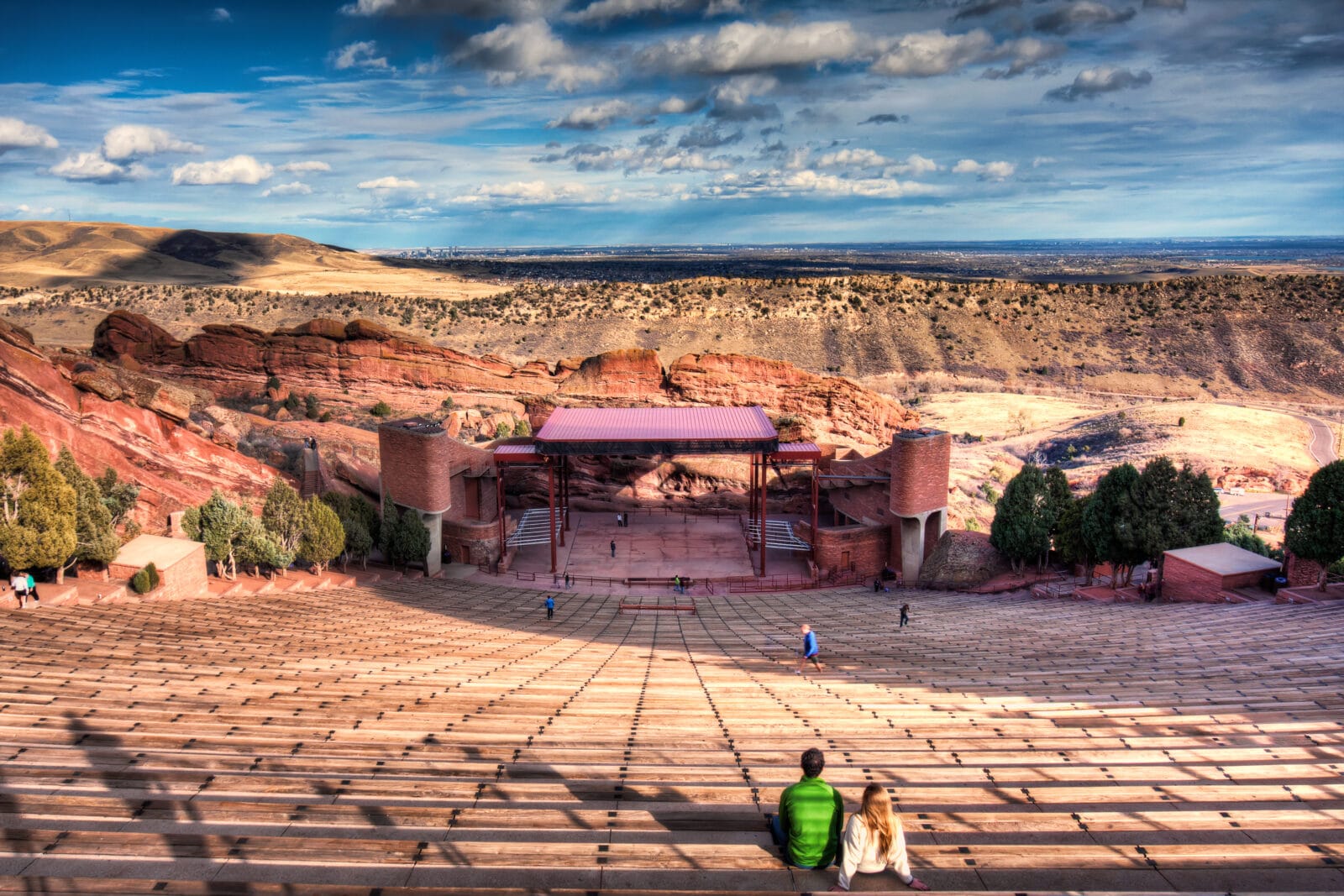 With national recognition as one of the most beautiful places for live music, seeing a concert at Red Rocks Amphitheater is an item that should be on every Colorado bucket list. With nightly concerts during the summer months, Red Rocks gives every music lover a chance to enjoy a show in its beautiful natural sandstone amphitheater.
Soak in a Natural Hot Spring Pool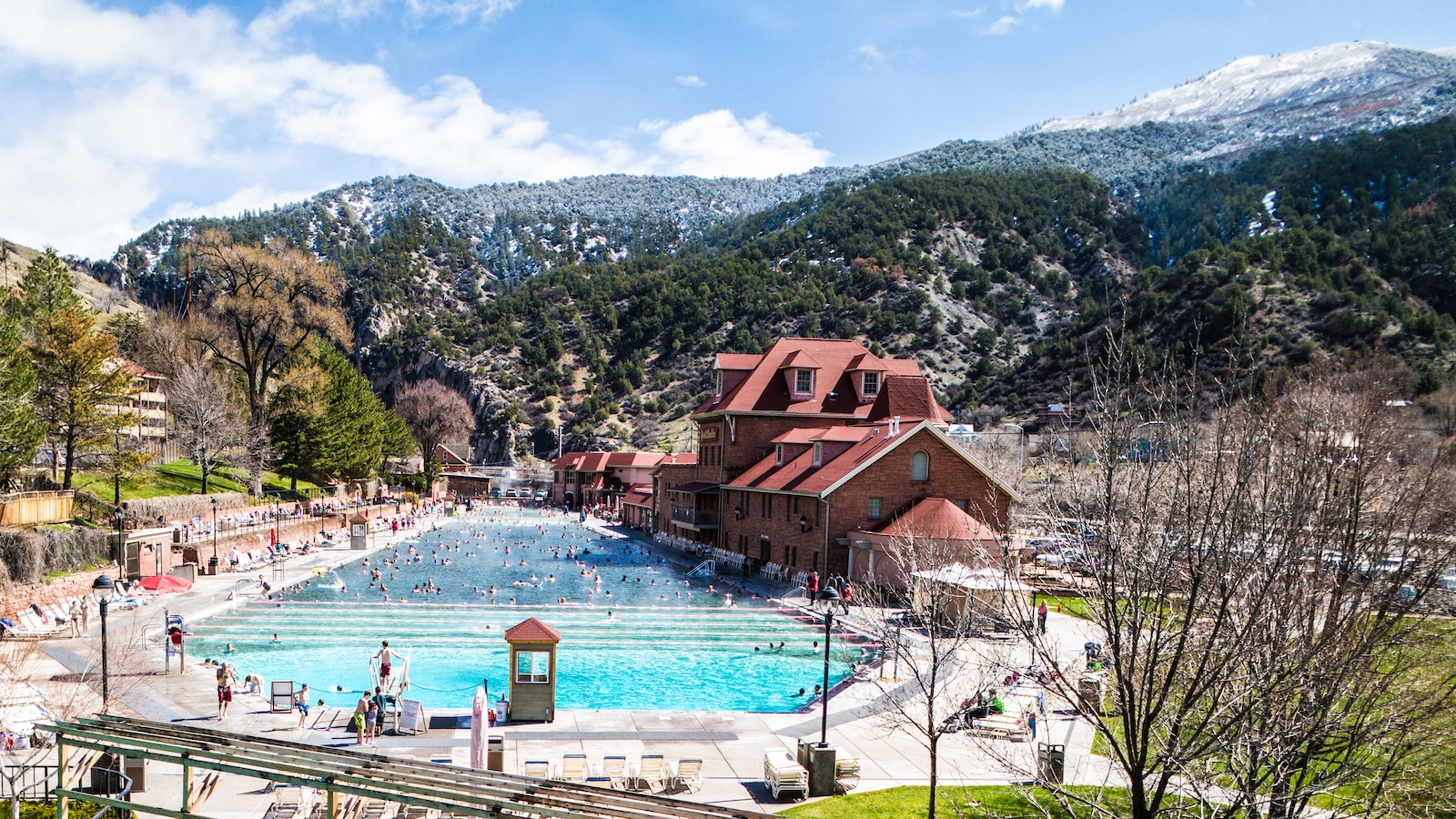 With volcanically formed mountains and geothermal activity beneath, there are many options to soak in a naturally fed hot spring pool throughout Colorado. From developed facilities to backcountry streams, soaking in a natural hot spring can be as rustic or luxurious as you wish.
For the spa experience, we suggest hot spring options in towns like Ouray, Glenwood Springs, and Steamboat Springs which require an entry fee. If you'd rather hike down to a natural pool, check out Radium Hot Springs near Kremmling or something similar.
Drink a Local Craft Beer, Cider, or Wine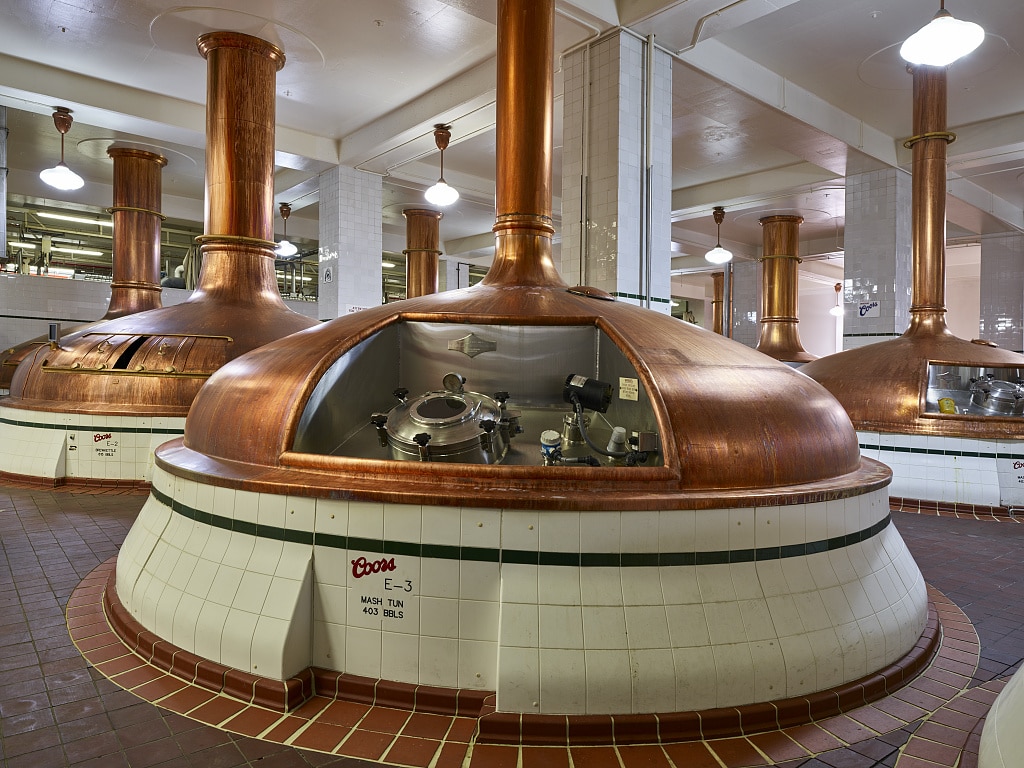 For those 21 years or older, nothing quite "tastes" like Colorado like one of the state's fine alcoholic beverages. Enjoyed responsibly, Colorado's craft beer, ciders, and wines can be found on tap and by the bottle or can all across the state.
When it comes to choosing your beverages of choice, we always suggest going as local as possible, with options in both crowded city streets and along scenic mountain byways. From breweries in Denver, Boulder, and Fort Collins to the vineyards of Palisade and beyond, be sure to sit back and enjoy a locally sourced buzz from one of Colorado's finest beverage manufacturers.
Take a Factory Tour of Your Choice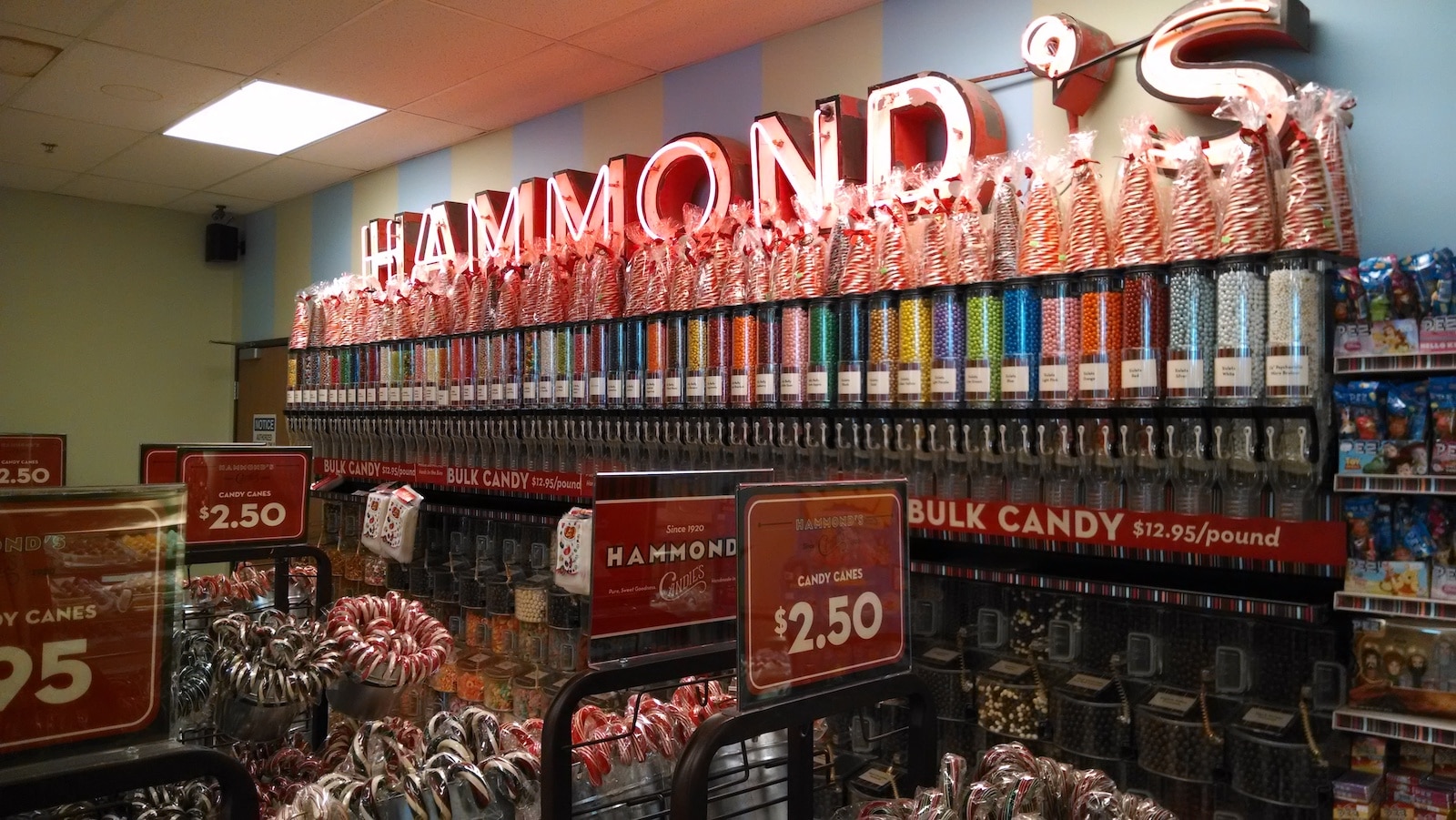 Besides enjoying Colorado's premium products, it is also possible to see the facilities in which many of the state's most famous exports are made. While most microbreweries will be happy to offer you a tour of their facilities, the Coors factory in Golden is by far the most common bucket list factory tour in Colorado.
Alternatively, the Boulder-based Celestial Seasoning offers a tour of their factory which draws many tea lovers to the company's tasting rooms. For a sweet treat, you may also want to add a tour of the Hammond's Candies factory to your itinerary, which offers both traditional favorites and inventive flavors in their large candy selection
Enjoy the Scenery by Train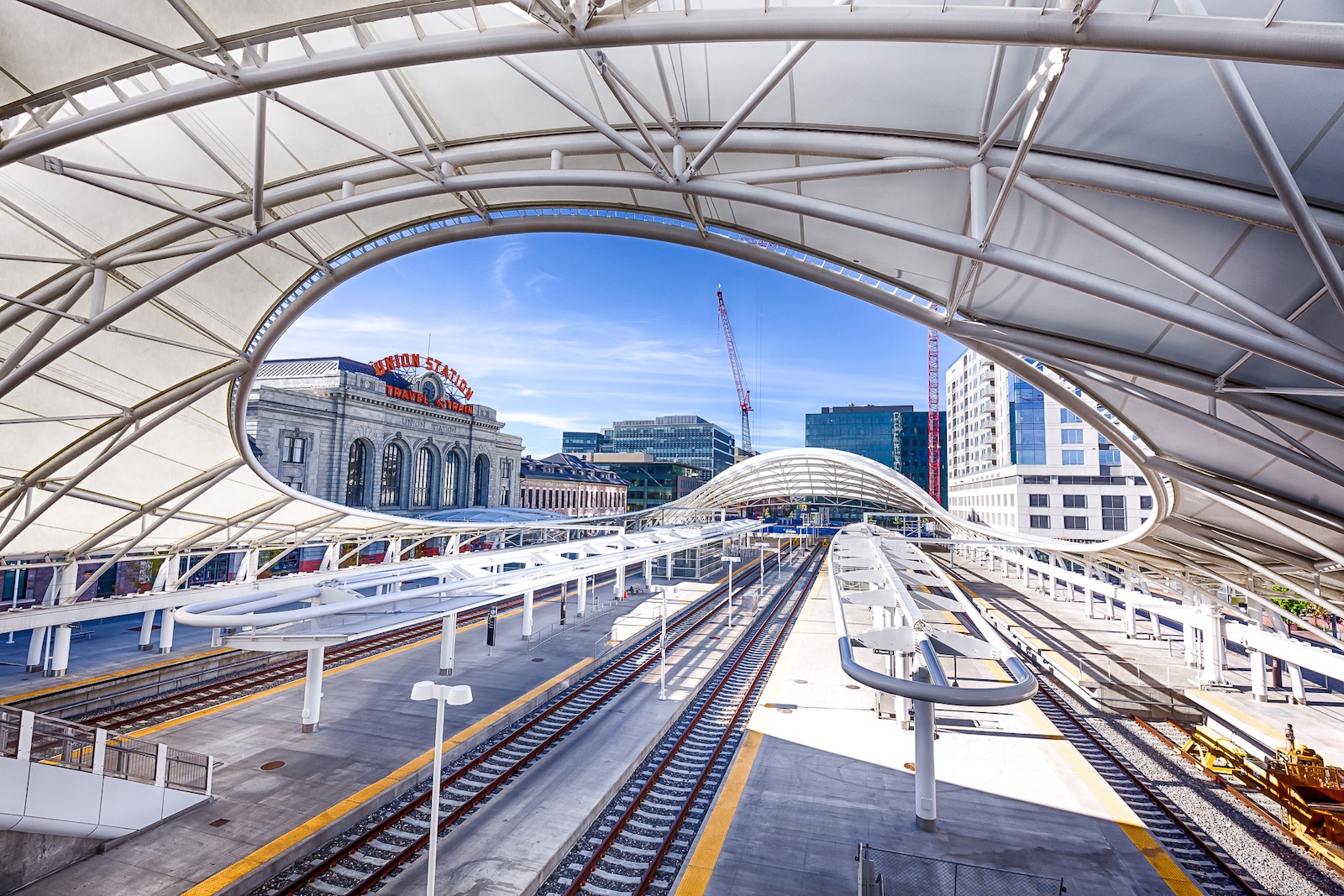 Perhaps second only to its mining heritage, Colorado's railroads have literally been bringing people into the state since the 1870s. With a scenic network of railways that navigate through river canyons and over mountain passes, Colorado by train is truly a delight.
If you are beginning your journey in Denver, historic Union Station is a beautiful train terminal for easy transportation across the country. In other pockets of the state, there are a few other incredible journeys to knock off this bucket list item, such as scenic train rides near Georgetown, Durango, and through the Royal Gorge.
Eat Something Smothered in Green Chiles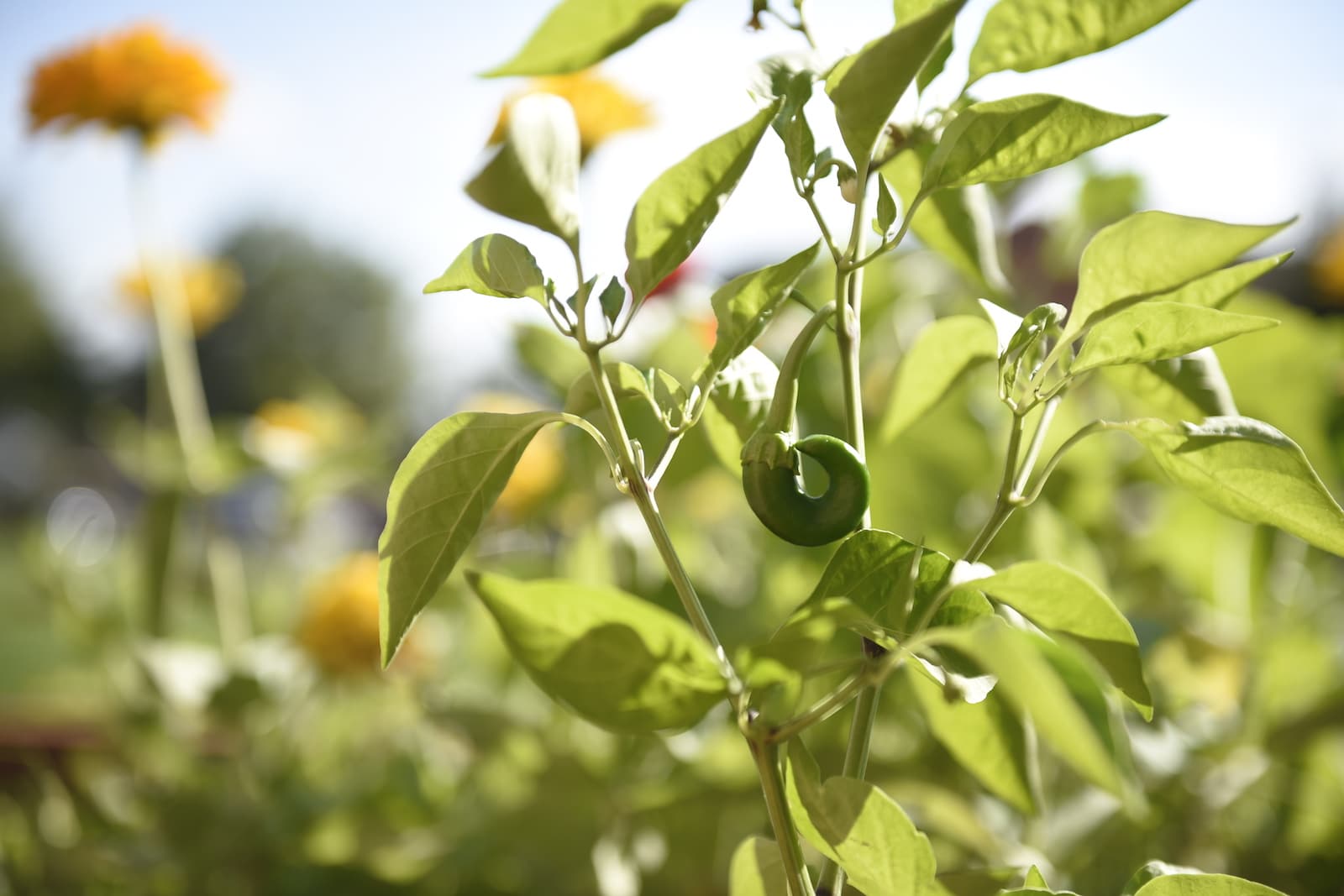 If all of this sightseeing has you hungry, there is no better way to satisfy your appetite than with something smothered in green chiles. Great with eggs, burritos, and just about everything else, Colorado Pueblo green chiles are a local favorite for a bit of spice and flavor.
While we suggest heading down to the source for a green chile meal in Cañon City, Pueblo, or another southern Colorado town, there are also plenty of diners, cantinas, and restaurants that serve green chile dishes throughout the state.
Find Your Happy Place Out in Nature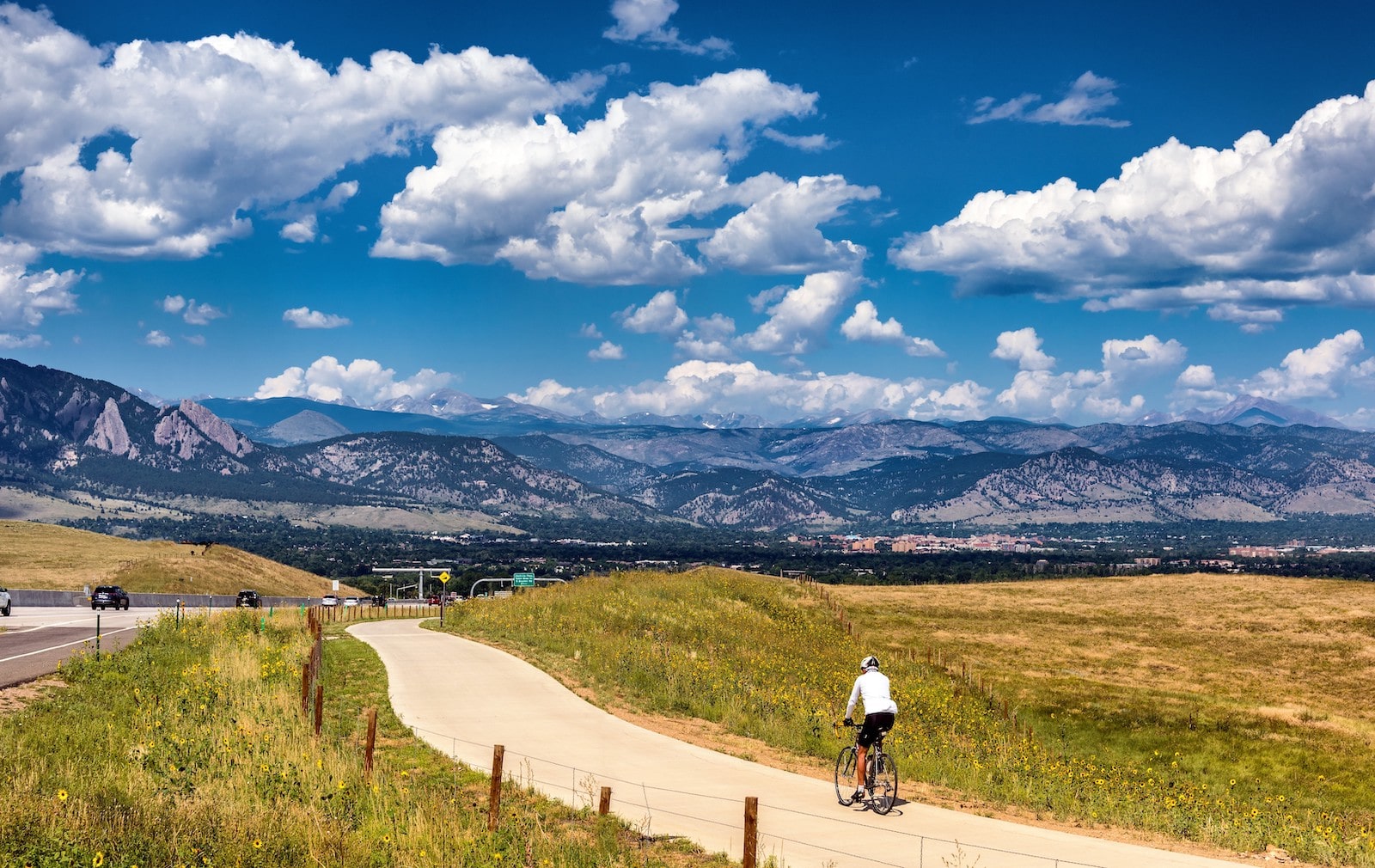 Finally, has anyone ever told you that the journey is the destination? The serenity and sheer beauty of Colorado's Rocky Mountains draw millions of visitors from all over the world, searching for connections with nature and unforgettable outdoor experiences.
So as it is impossible to truly see everything Colorado has to offer, we recommend sitting back and taking a moment to "find your happy place" out in nature. Cross this item off your list next time you take a deep breath and truly enjoy your time aboard a fishing boat, along a mountain bike trail, on top of the Great Continental Divide, or in any other neck of the woods in Colorado.