Royal Gorge Zipline Tours is one of Colorado's best zipline companies, offering over a mile of action-packed adventure. There are 11 lines that take you all across the Royal Gorge Plateau and alongside the Arkansas River.
It begins 7 miles west of Cañon City, which is about 2 hours southwest of Denver. First, there's a flight school with knowledgeable guides to teach you what you'll need to know about ziplining. Then when you're ready to get going, you begin "zipping" your way around the plateau. Each of the 11 lines is unique with varying launches and landings.
The zipline tours operate year-round, rain or shine, so dress appropriately. Tours close due to very high winds or lightning. In winter months plan on wearing skiing attire. In summer, comfortable clothing and tennis shoes are your best bet.
Zipline Packages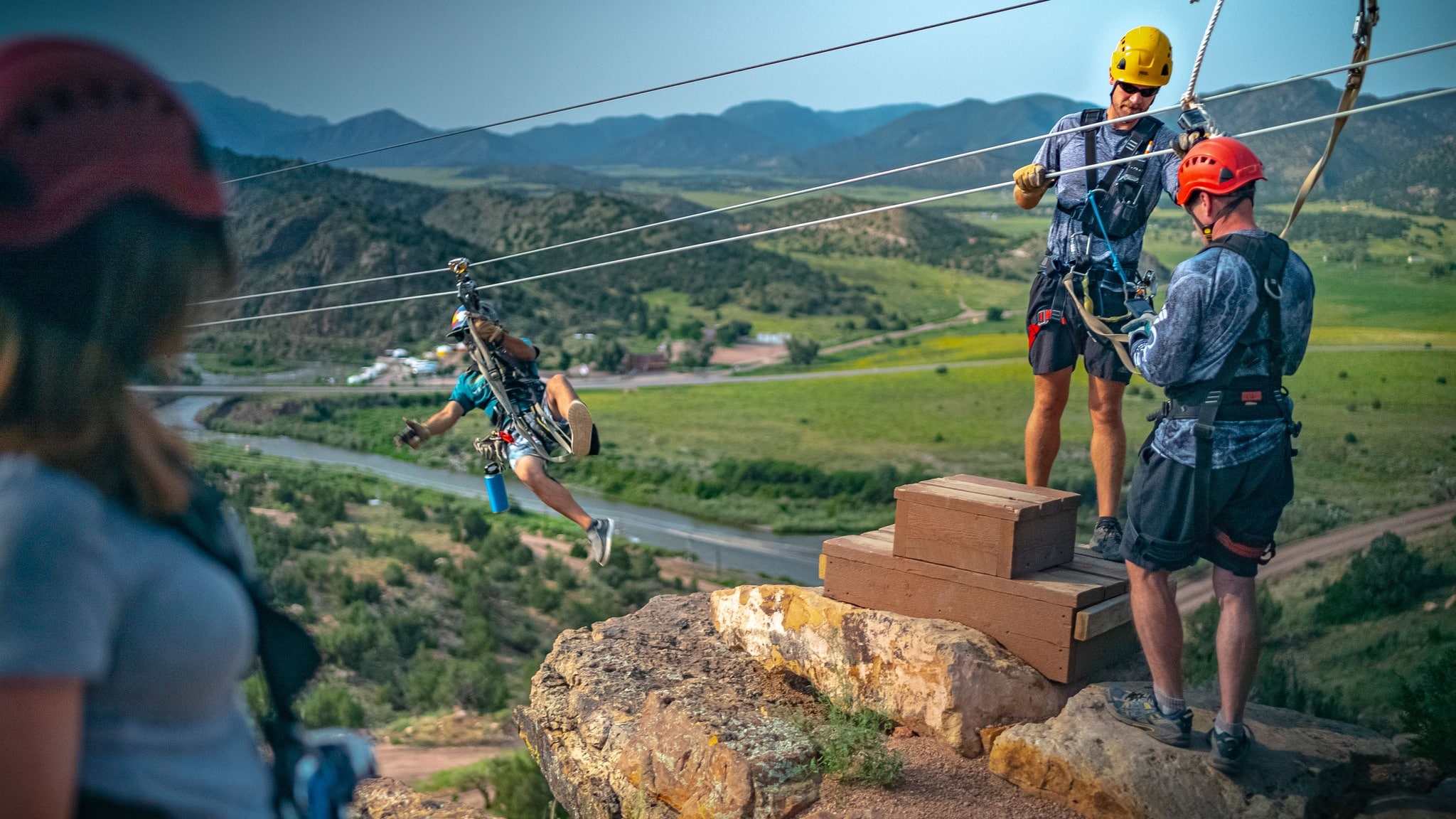 Royal Gorge Zipline has two course options to make sure all ages and abilities can experience the adrenaline high from soaring on a zipline. Compare tour offerings to see which suits you or your group best. Trips depart every 30 minutes with 8 guests per trip. Groups can opt for a half-day tour which takes about 3 hours and only covers 1 of the courses, or a full-day 6-hour tour which includes both courses and lunch.
Zipline Classic Tour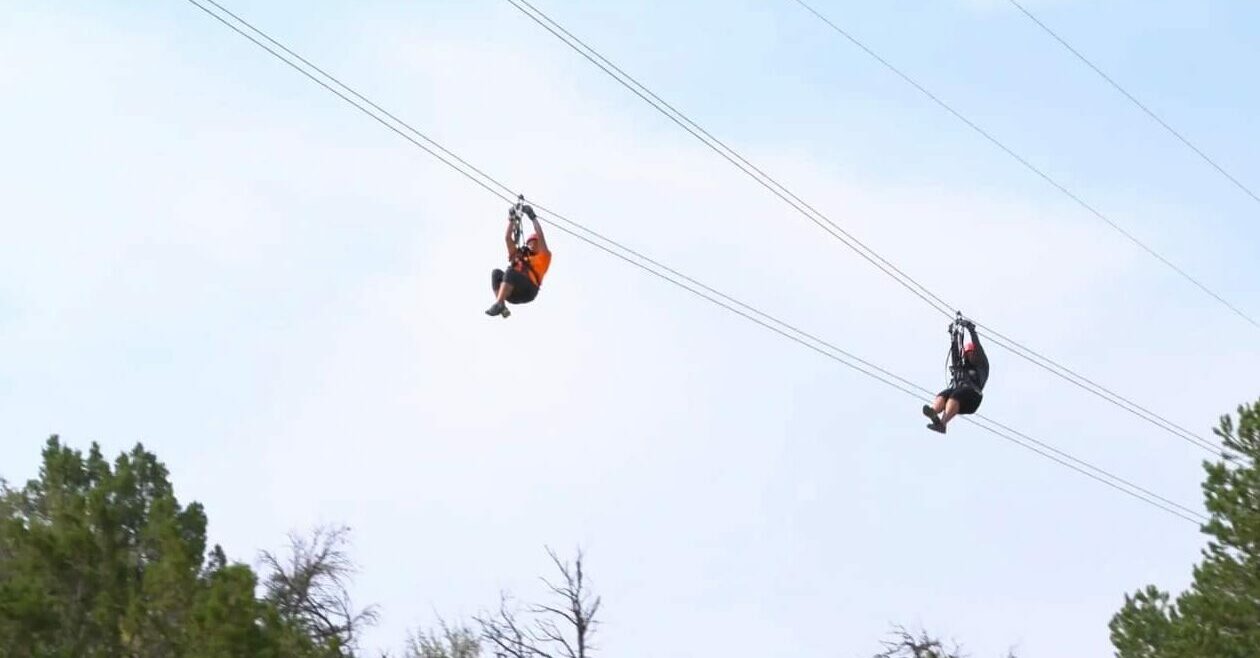 This classic tour features 9 lines, the highest flying 50 feet over the Royal Gorge Plateau! Reach speeds of up to 45 mph and end the adventure with a side-by-side race down a 1000-foot line. The Classic tour is great for groups with children or people in below-average physical condition because it doesn't require as many stairs to access the platforms.
Zipline Extreme Tour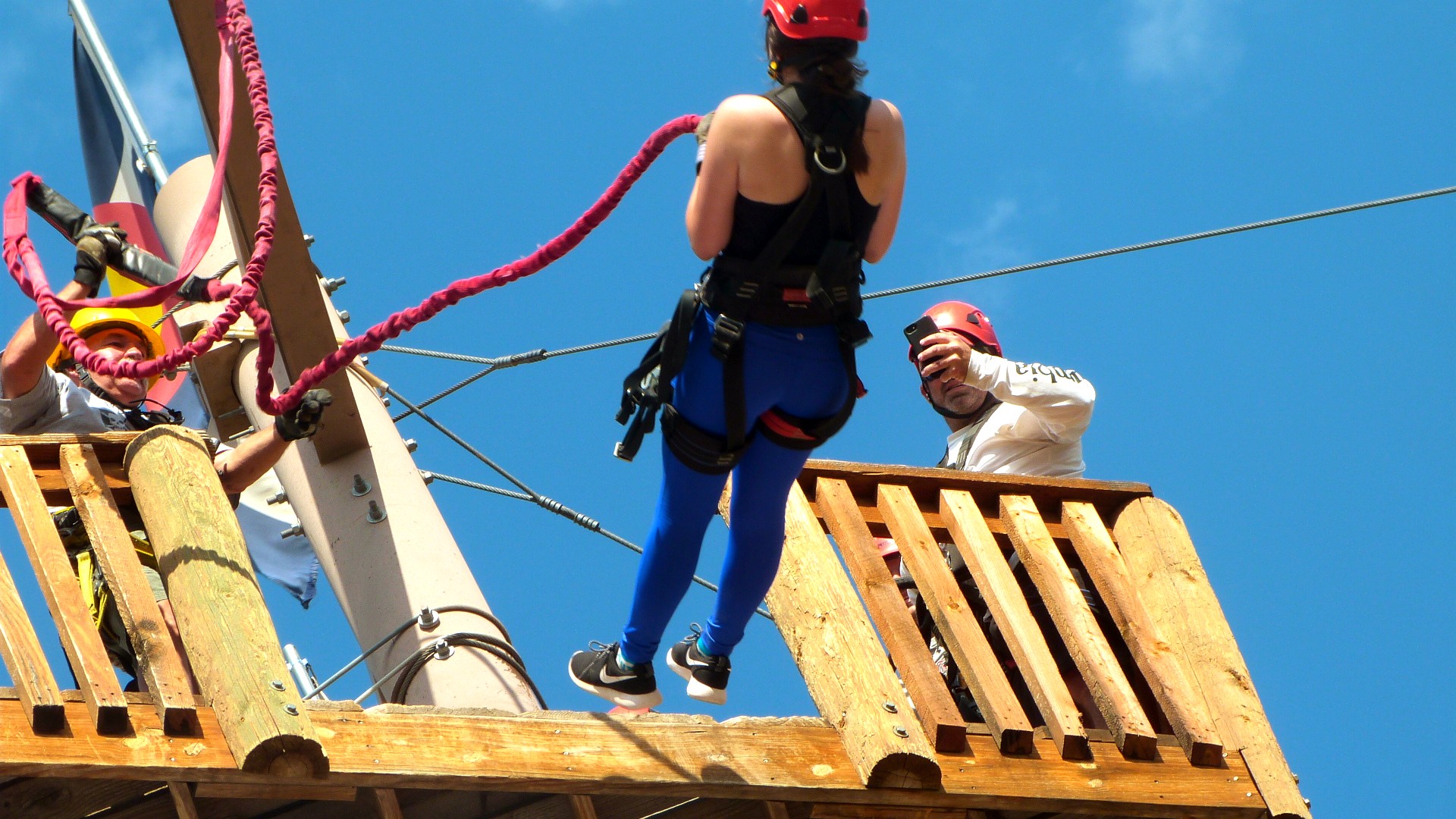 Opt for the Extreme tour if your group is looking for a thrilling adventure. You'll gather speeds of up to 60 mph and end the tour with a race, similar to the Classic tour. However, once you're at the finish line, you'll freefall 30 feet from the 7-story tour while attached to a safety system.
Raft & Zip Packages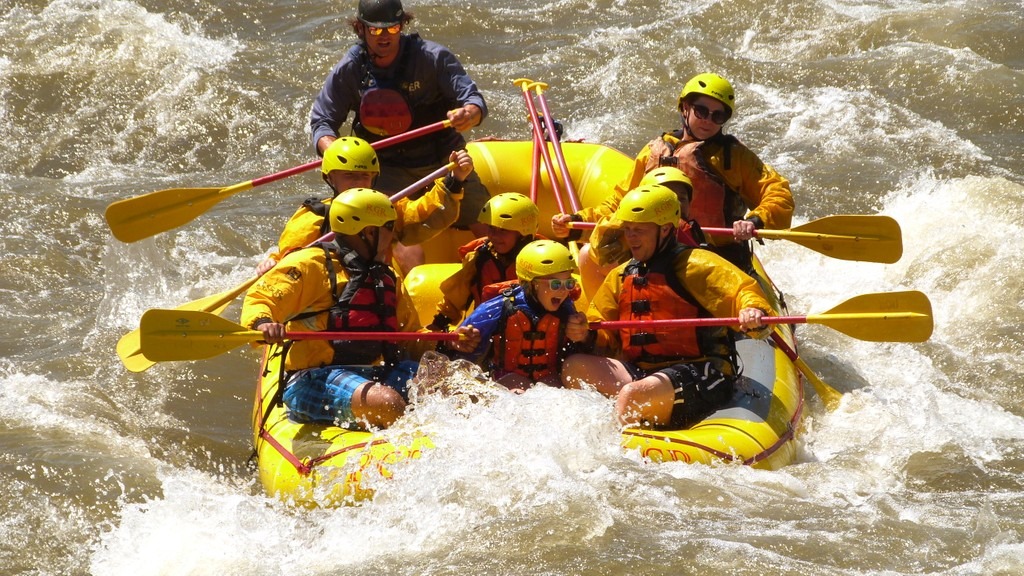 Because this outfitter owns multiple adventure companies in the area, you can seamlessly add a rafting trip to your ziplining day to increase the adrenaline even more! They offer three trip options depending on what level of difficulty your group can handle. All tours last about 6 hours and include lunch at the White Water Bar & Grill.
Additionally, the same company also offers fly fishing trips and vacation rentals. This means you could coordinate your whole trip with one company so everything flows together without any hiccups.
Requirements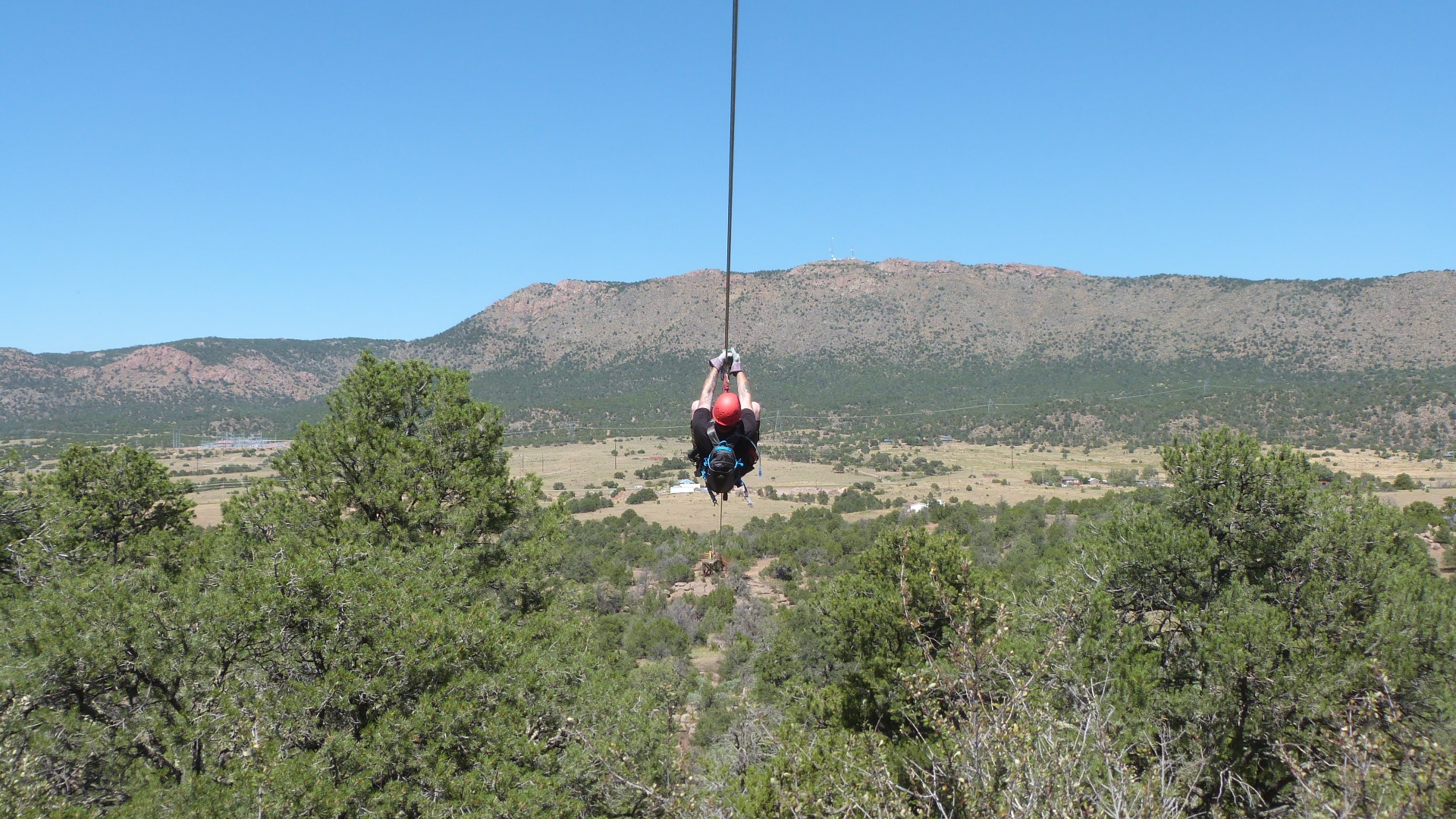 Participants must weigh between 90 and 250 lbs.
Must be able to hike 1/2 mile of trails with varied inclines. Also must be able to pull themselves along a zipline for a few feet in case they lose momentum before arriving at the landing platform.
Those with spine, leg, or heart problems as well as pregnant people are not allowed on the course.
All zipliners need to have closed-toed shoes.
Don't stress if heights aren't really your thing. Because of the informative flight school demonstrations and high-quality instructors, you can rest assured you're in safe hands and completely safe. The company notes that many people who are afraid of heights end up loving the trips because they feel secure, so head out and conquer your fears head first!
Getting There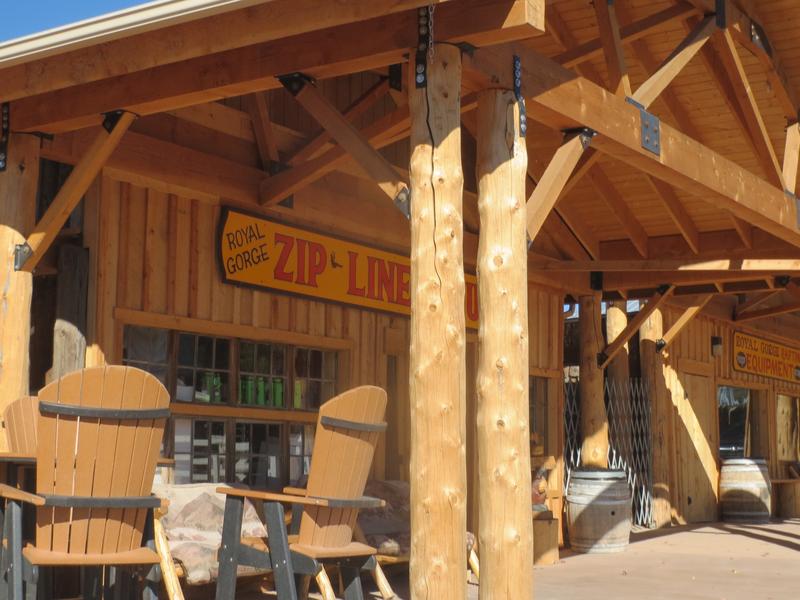 Depending on the season, there are two places to check in for your adventure. From April to September (summer season), participants will check in at their base location, right across from Echo Canyon Campground. From Cañon City, follow US-50 west for just under 9 miles and the building will be on your right.
During the winter season, check-in is located at their outpost station right in the heart of downtown Cañon City. Take a left onto 4th street from US-50 and the building will be immediately on your right.
Details
Address: 45045 US Highway 50 West, Cañon City, CO 81212
Phone: 719-275-7238
Season: Year-round
Website: royalgorgeziplinetours.com