From utility to tourist attraction, Colorado's railroad system has seen its share of twists and turns and ups and downs. Today you can tour the same historic routes and remote mountainsides that helped fuel Colorado's growth. Colorado's scenic train rides are some of the best in the country.
Since the first tracks were laid in the 1860s, Colorado railroads, once used as the main means of transportation, are now relics of the past that locals and tourists alike can experience with today's modern amenities. Hop aboard and discover these train rides of the Rocky Mountains. Experience a bit of Colorado's railroad history that's still active and rolling today.
Here are the best train rides in Colorado, in no particular order:
1. Georgetown Loop Railroad and Mining Park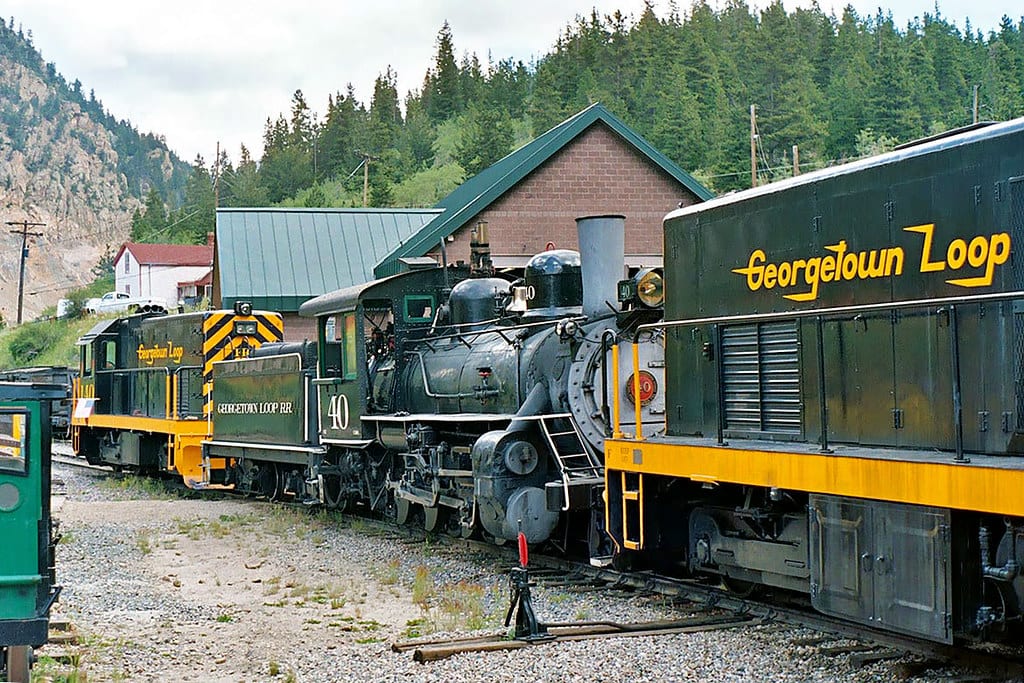 Originally completed in 1884, the Georgetown Loop Railroad was used to transport people from one mountain mining town to the next. Passengers now can ride the route between Georgetown and Silver Plume to experience the entire loop. Ride the train in coach or go fancy in their parlor car.
Or ride in the ultimate VIP section, the Presidential/Waldorf Car, where guests have a dedicated attendant and offer special holiday drinks and snacks (only available during November and December months). Choose from annual special events such as the Santa's Lighted Forest, Haunted Mine Adventure, Pumpkin Fest, and more.
Start and endpoint: Silver Plume and Georgetown
2. Royal Gorge Route Railroad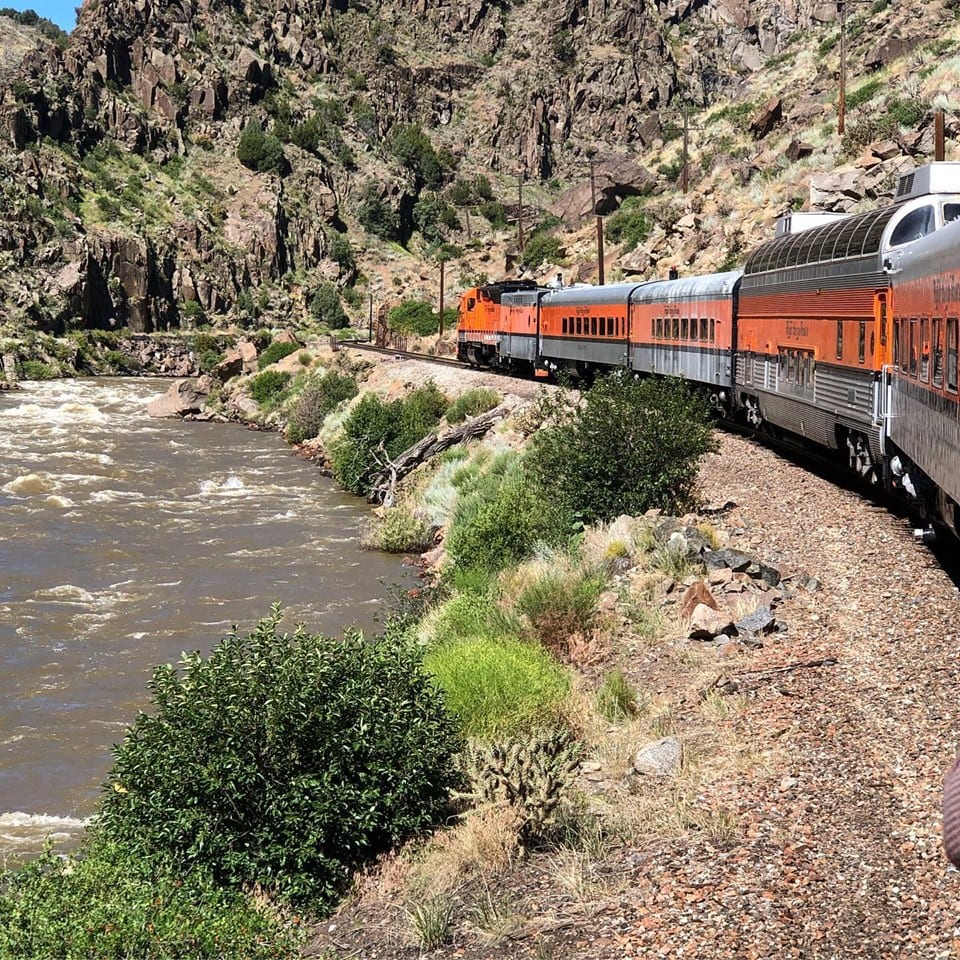 The two-hour ride aboard the Royal Gorge Route Railroad offers beautiful views and delicious food. Choose your level of class and comfort from their Coach Class up to their Vista Dome Class, which offers the most breathtaking views of the Royal Gorge and the Arkansas River. They also offer several themed rides from Oktoberfest to their Santa Express train rides.
Start and endpoint: Cañon City
3. Leadville Colorado & Southern Railroad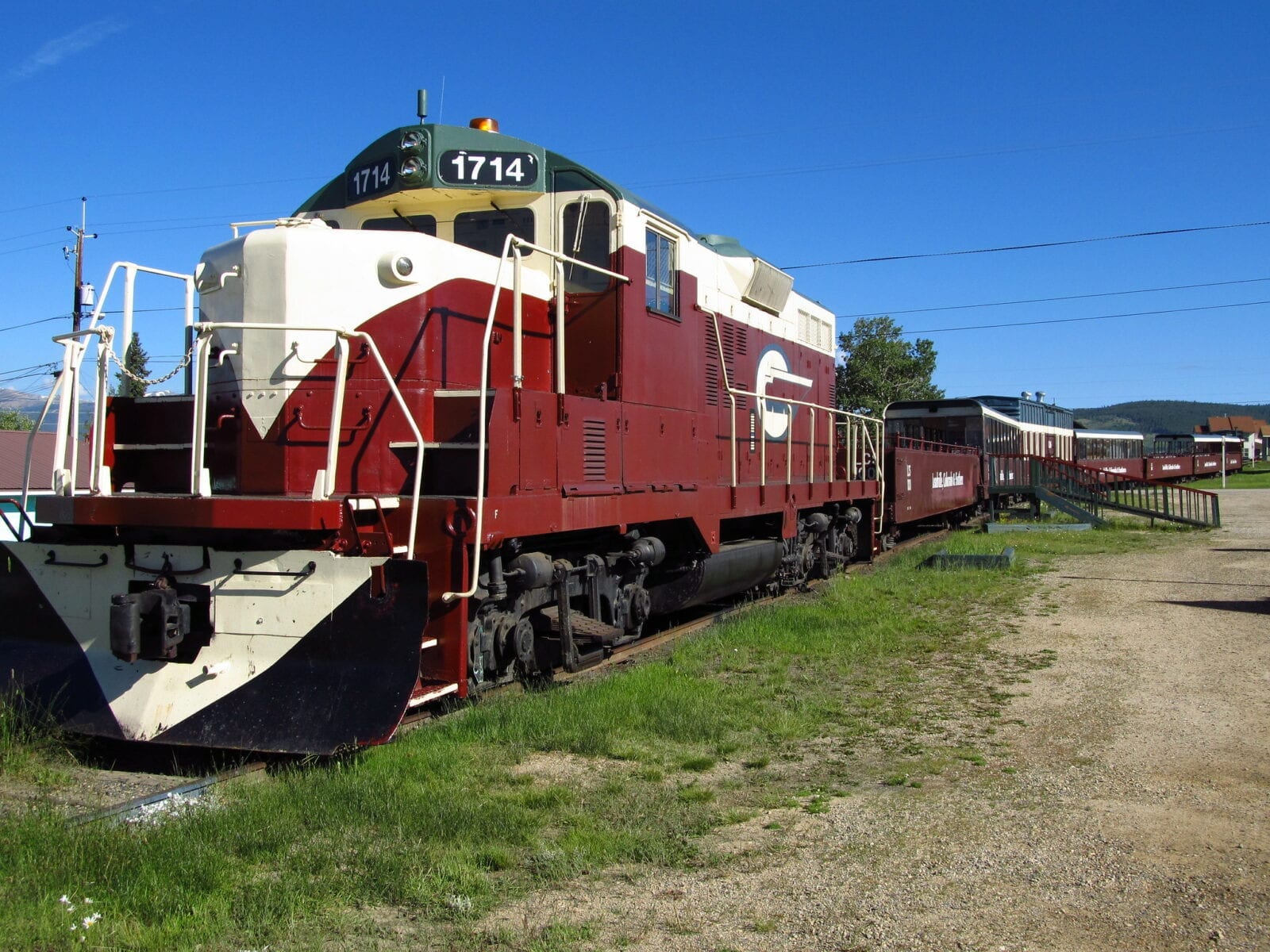 Travel to the Continental Divide aboard the 2.5-hour ride on the Leadville Colorado and Southern Railroad. Meandering through the San Isabel Forest, sharp turns bring passengers close to stunning Colorado scenery. Popular times to visit are in the summer and fall to view wildflowers and fall leaves.
Take your train adventure to the next level and book their Top of the Rockies Zip-line and Train Ride special, where you can enjoy a scenic train ride through the San Isabel National Forest and then zip line back to base camp.
Start and endpoints: Leadville and Climax
4. Durango and Silverton Train and Railroad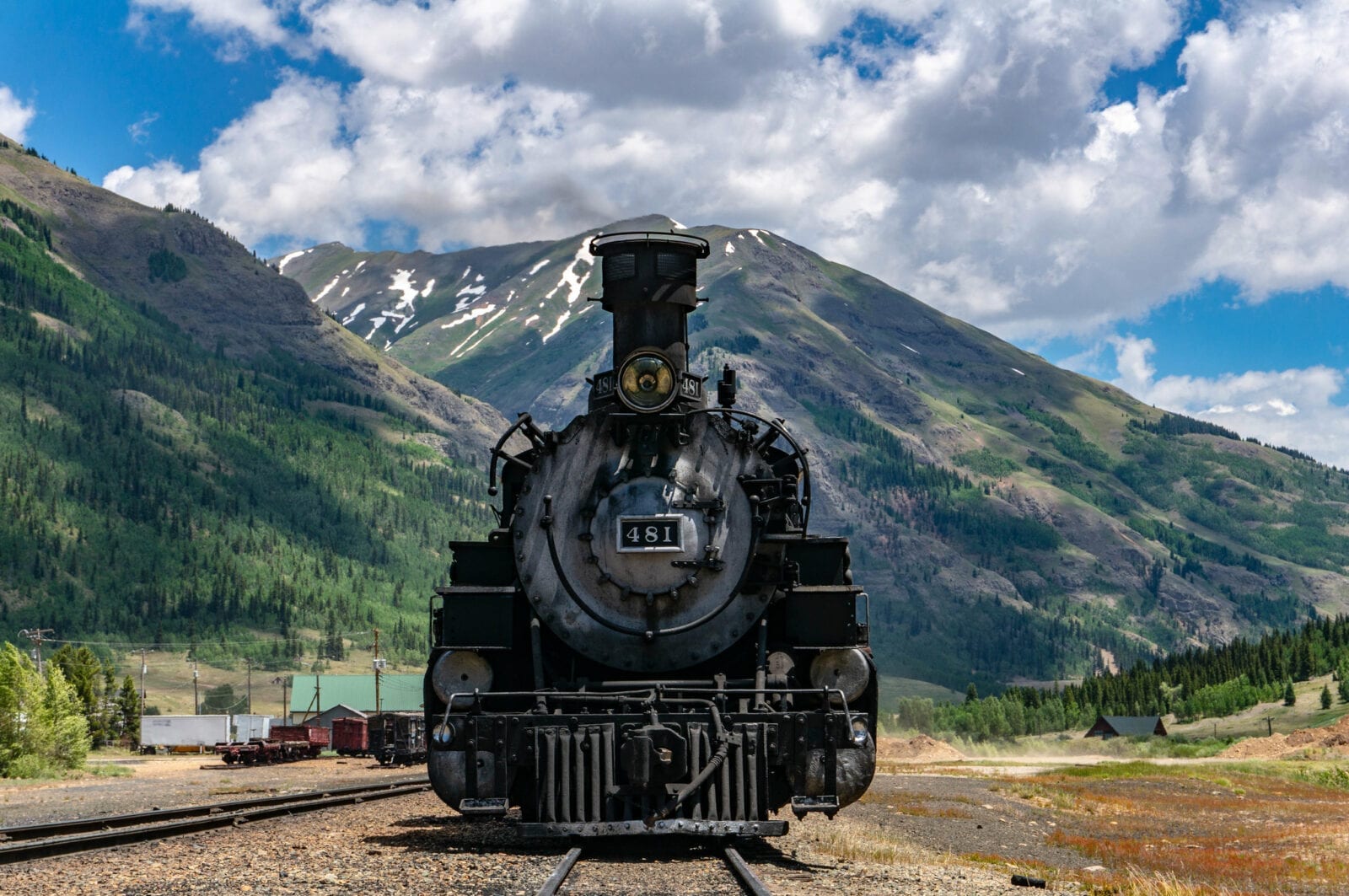 The Durango and Silverton train is a coal-fired, steam-powered locomotive that rides 200 feet above the Animas River. The views from this ride fall nothing short of beautiful, with majestic peaks and the massive wilderness of San Juan National Forest.
With their popular events including The Polar Express train ride, D&SNGRR Brew trains, and Wine and Rails, there is something for all ages to choose from throughout the year. For those who wish to add on to their adventure, backpackers and hikers can get on and off the train mid-route to access the San Juan National Forest and the Weminuche Wilderness.
Start and endpoints: Durango and Silverton
5. Cripple Creek and Victor Narrow Gauge Railroad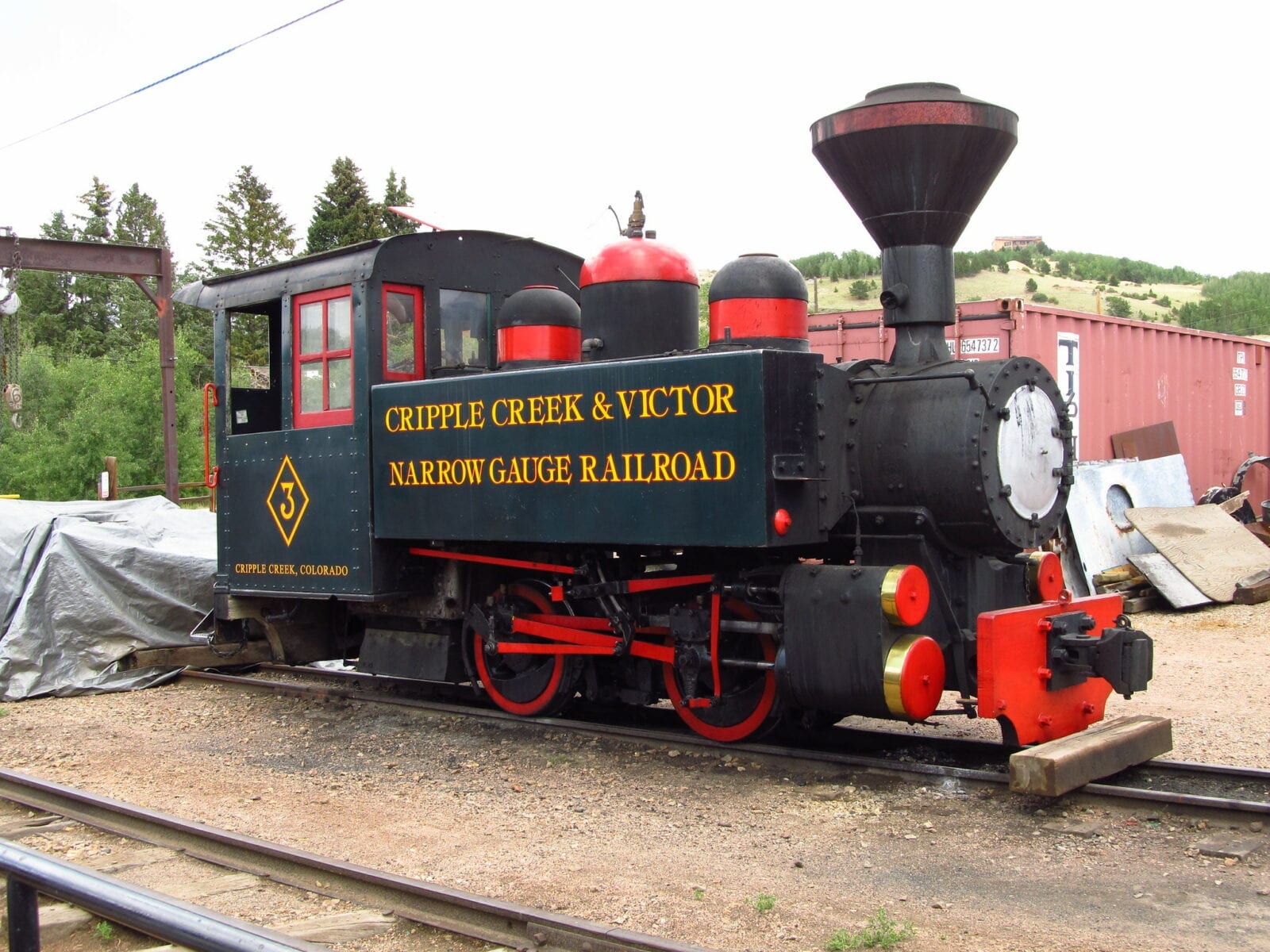 Without a whole lot of commitment, step aboard the Cripple Creek and Victor Narrow Gauge Railroad for a fun 4-mile, 45-minute ride on a historic steam locomotive. Discover old mines and beautiful scenery, all while listening to fully narrated stories from the conductor about the history of the Cripple Creek area. Plan for stops along the way for photo ops.
Start and endpoints: Cripple Creek and Victor
6. Cumbres and Toltec Scenic Railroad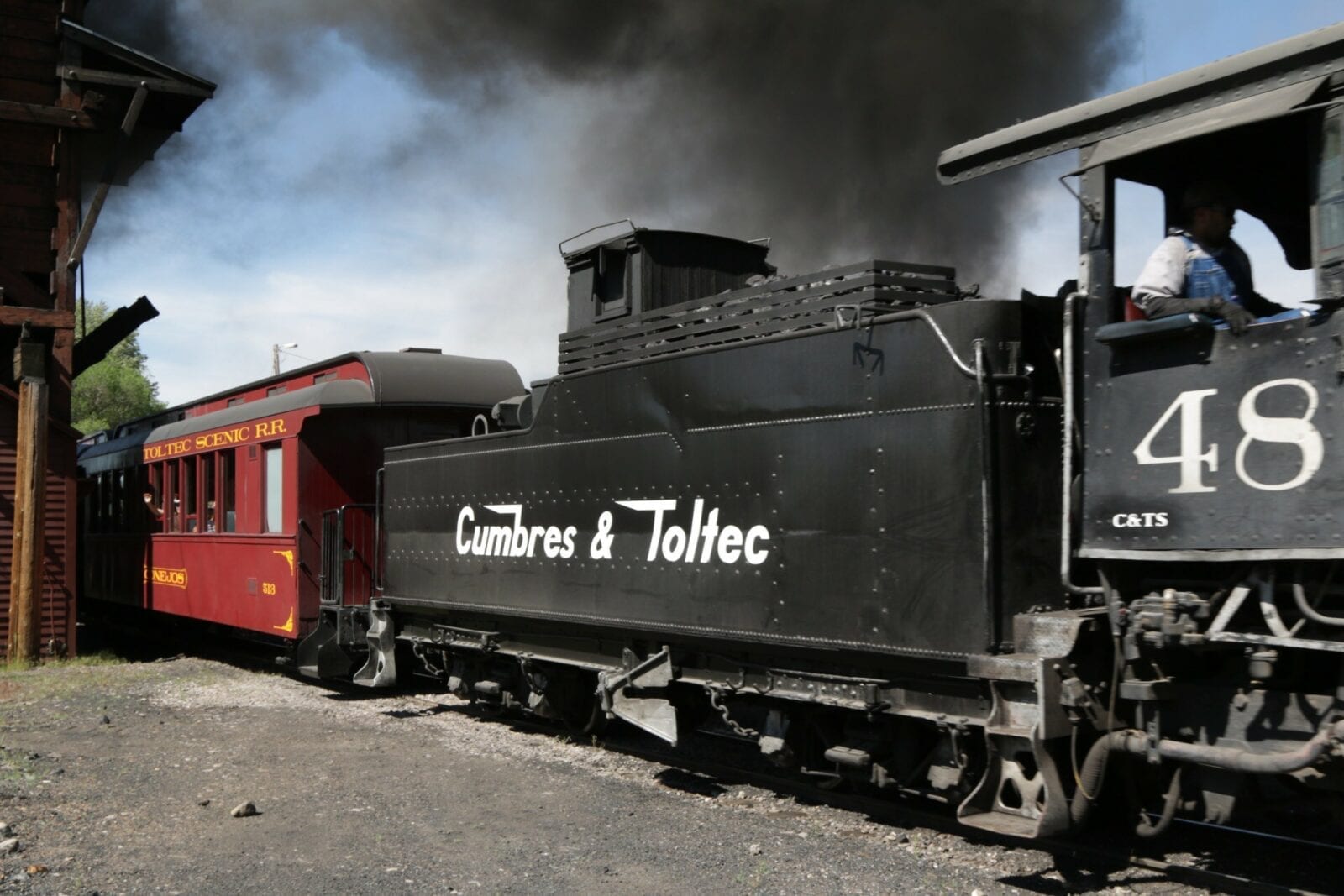 Best known for its cameo in the "Indiana Jones and the Last Crusade," the Cumbres and Toltec Scenic Railroad is a vintage locomotive that is listed as a National Historic Landmark. Discover 64 miles of Rocky Mountain territory, and cliffs through the Toltec Gorge, reaching high heights over the Cumbres Pass.
Hop aboard one of the special trains that include an evening departure with live entertainment or try one of their themed rides like the Santa train which runs every winter. Ride how you choose from their open-air gondola that is free to all ticketed passengers to the classic coach car on up to the premium parlor car.
Start and endpoints: Antonito, CO, and Chama, NM
7. Tiny Town and Railroad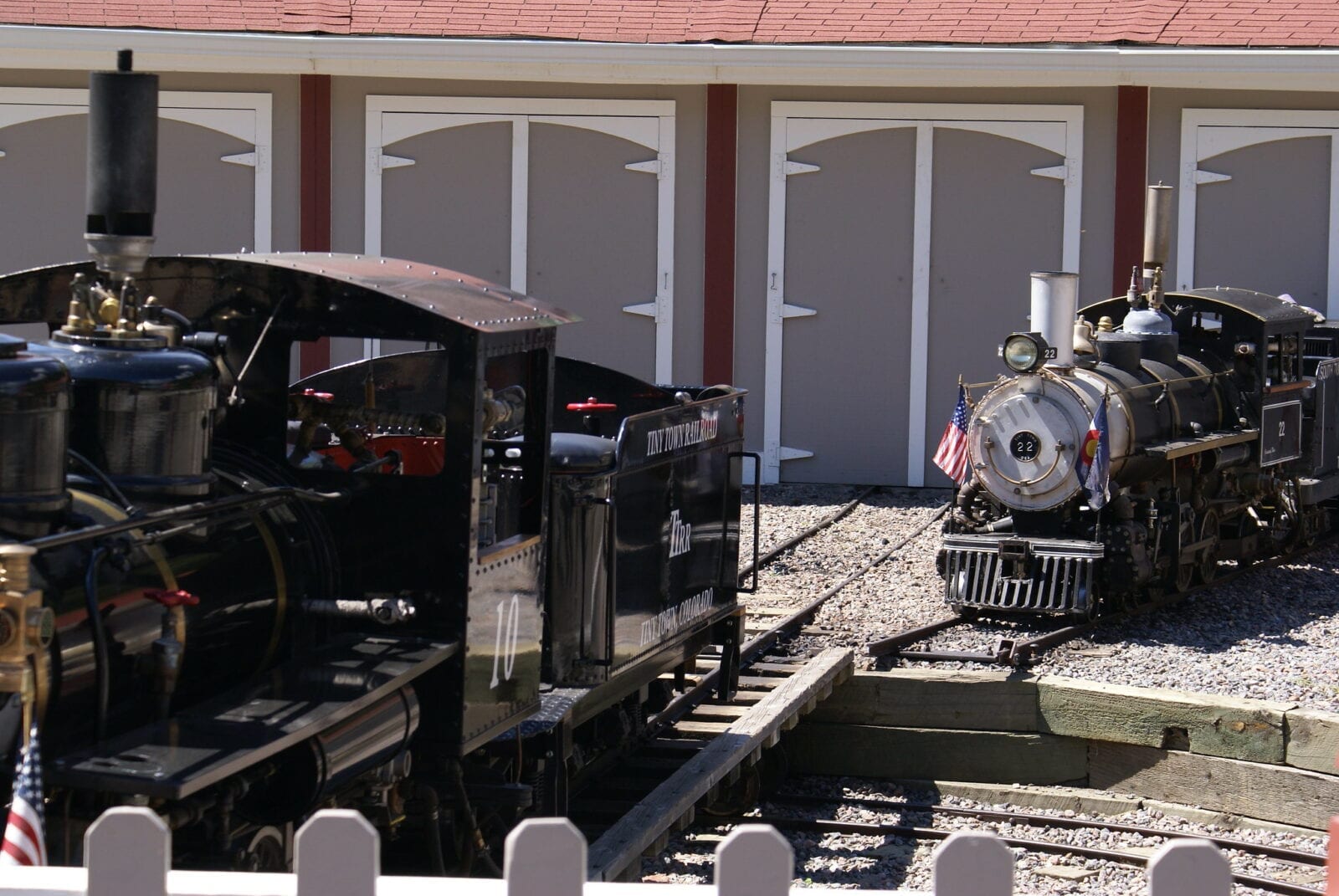 Tiny Town and Railroad is unique in that it's a park with children-sized buildings for the entire family to explore. It might not be the typical train ride you are thinking of, but Tiny Town offers a miniature train ride that takes passengers around the park. Depending on when you are there, visitors can ride behind one of the two real steam engines or the Rio Grande F7 diesel replica, each ride lasts about 10 minutes and is open May through October.
Start and endpoints: 6249 S. Turkey Creek Rd, Morrison, CO
8. Colorado Amtrak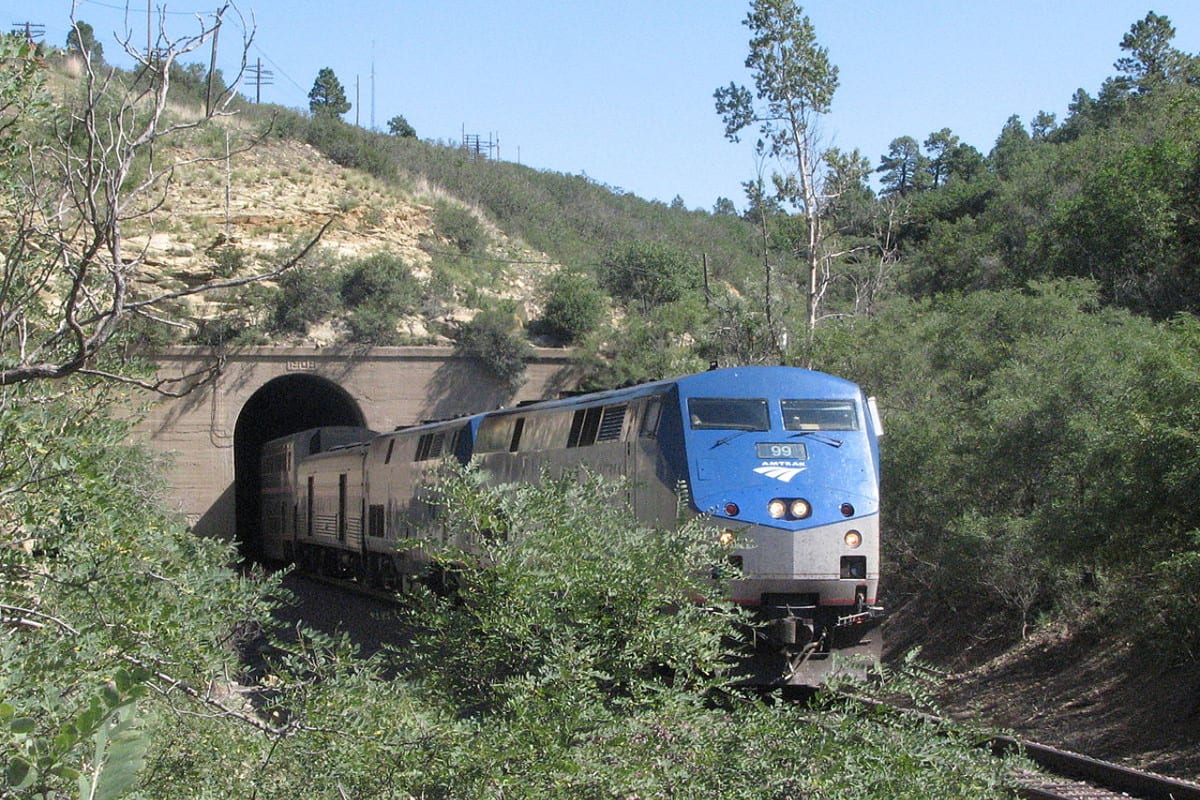 While the Colorado Amtrak lines are not necessarily historic or strictly for tourism, they are both scenic and offer a fun way to get from point A to B.
California Zephyr – for a high-speed tour through the Rockies, the California Zephyr offers six different stops in Colorado between the beginning and endpoints of Chicago and San Francisco. The most popular place to board the train is in Downtown Denver at Union Station. Its Colorado stops include:
Southwest Chief – traveling through Colorado's southwest region, the Southwest Chief provides riders with access to area attractions including Bent's Old Fort and other historical sites. With stops at La Junta, Lamar, and Trinidad, the train starts and ends in Chicago and Los Angeles.
Each of these rides' schedules varies by season, so it is always best to check their websites for the most current schedule. Safe travels!