Royal Gorge Route Railroad offers a number of specialty trips throughout most of the year. It travels through the famous Gorge near Cañon City, offering unparalleled views of Colorado's unique landmarks.
Railroad building began in the 1870s as a way to access mining riches in Leadville. Two railroad companies fought for the right to built their tracks in the narrow canyon: the Denver & Rio Grande and the Santa Fe. They often fought with each other, building stone forts in the Gorge.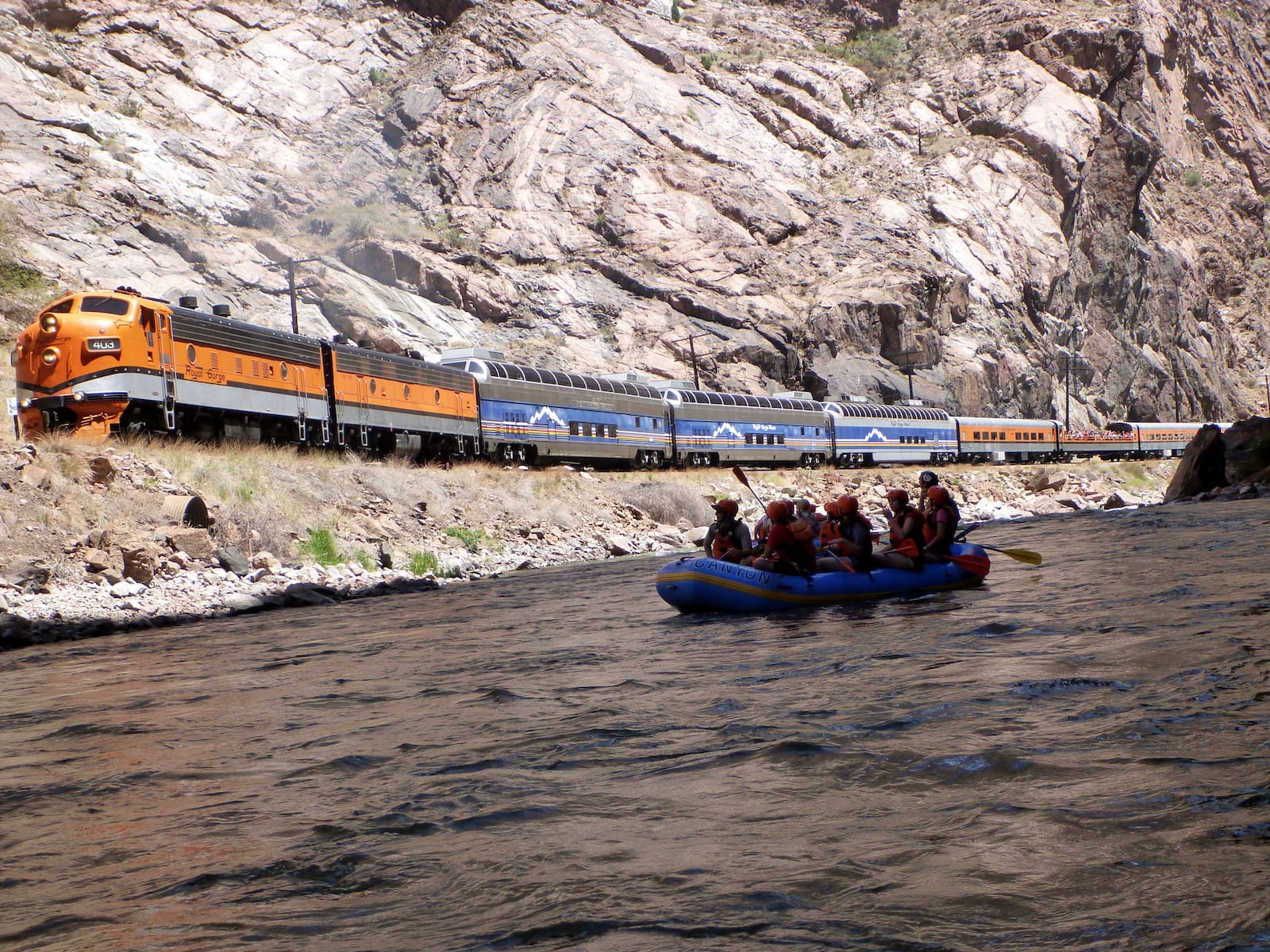 In 1880, the Treaty of Boston was signed, giving rights to D&RG. They operated passenger train service until 1967. In 1999 the tracks were bought from Union Pacific and reopened to the public.
Departs: Cañon City
Trip: 2 hours; 24 miles.
Classes of Service:
Coach – Comfortable seats, full access to open-air car, concessions and bar car for food and beverage.
Vista Dome – A glass-topped dome offers impeccable views of the Royal Gorge Canyon. Breakfast, lunch and a full bar are available.
Lunch Train – 3 course lunch.
Dinner Train – 3 course dinner; choice of prime rib, fresh salmon, roasted chicken or vegetarian fare.
Sunshine Falls Bar Car – Full-service bar, breakfast and lunch available.
Santa Express Train – Christmas theme
Murder Mystery – Enjoy delicious food, unreal scenery and a classic "who dunnit" murder mystery. Trips run late May to late October on select days.
Special Events: Easter Bunny Special, Mother's Day Brunch, Father's Day, Oktoberfest, Trick or Treat Train, Santa Express Train, New Year's Eve Dinner Train.
More summer fun near Cañon City includes the Royal Gorge Bridge, ziplining and whitewater rafting.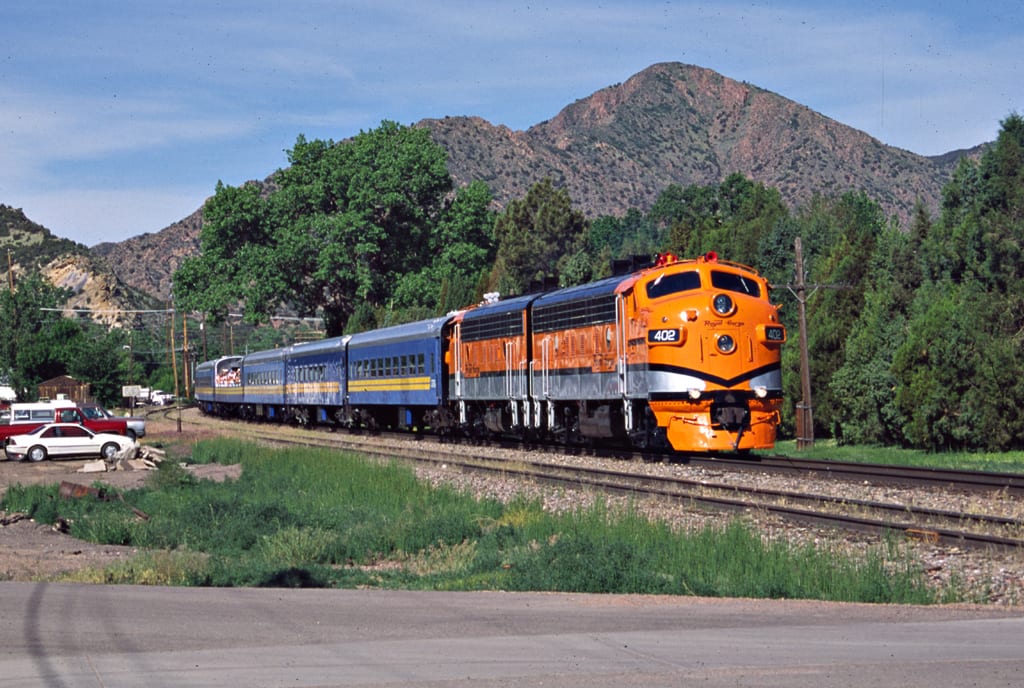 Details
Address: 401 Water St, Cañon City, CO
Phone: 719-276-5314
Season: early March-early January, on select days and times
Website: royalgorgeroute.com
Latest in Royal Gorge Route Railroad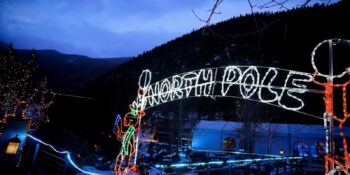 What Christmas would be complete without hot cocoa, a trip to the North Pole, or a…