The Arkansas River is among the most rafted rivers in the country and the clear favorite in Colorado. And for good reason! Trips depart daily at various sections of the river, between runs begin near Leadville, passing south to Buena Vista and Salida, then heading west to Cañon City.
All levels will find suitable rides, from a gentle family float to Class IV and V whitewater. Most trips can be either a half or full day. The headwaters of the Arkansas River begins by Leadville, with most folks rafting the Browns Canyon section south from Buena Vista. The Royal Gorge is big in Cañon City too.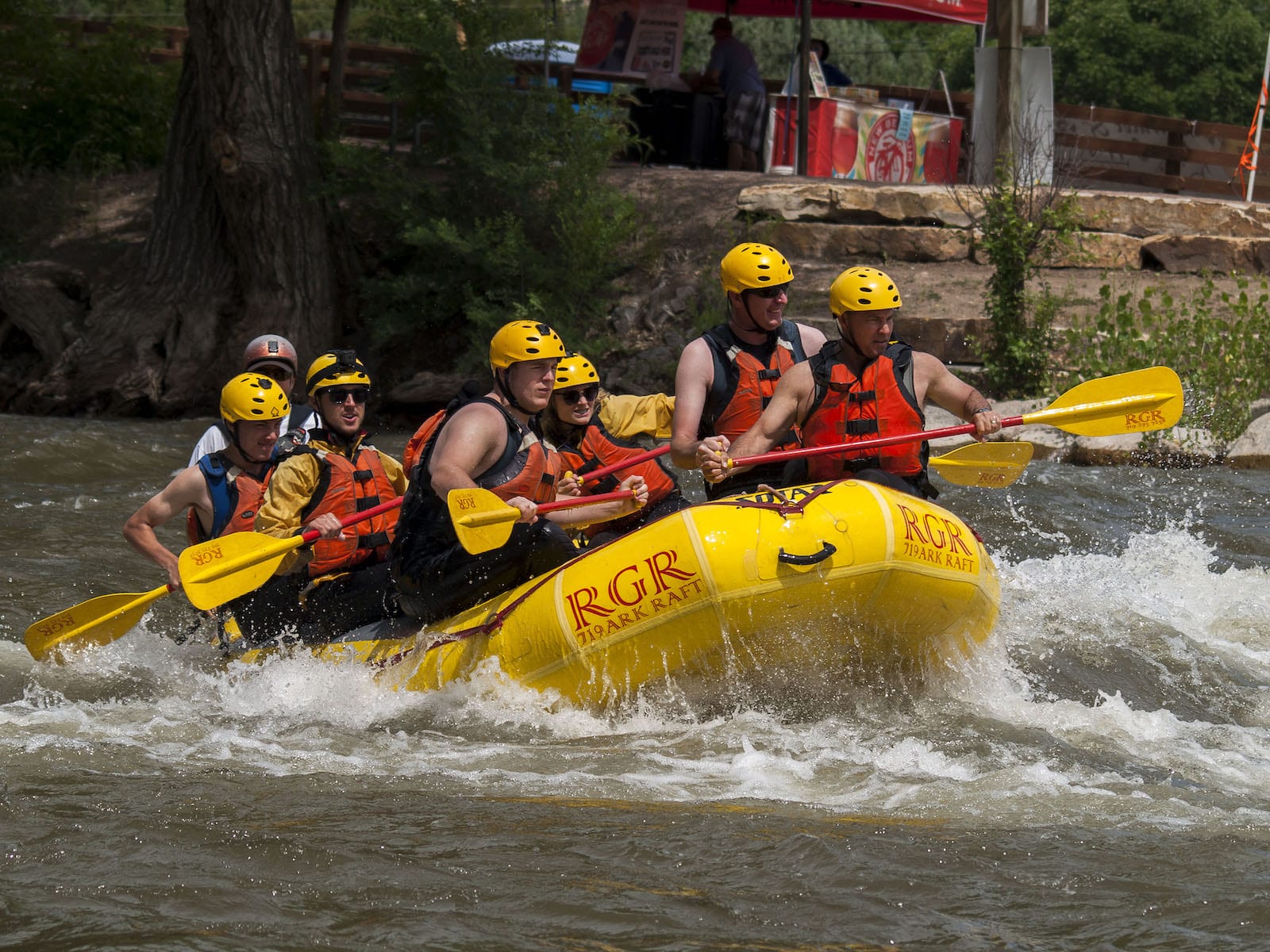 Rafting through the Royal Gorge under its famous bridge is a desirable trip for thrill seekers. The difficulty level varies based on water flow. Browns Canyon in Nathrop is another with a chance for wild whitewater, as well as simpler floats avoiding the bigger rapids.
There are numerous rafting outfits hosting expertly guided trips down the Arkansas River. Many trips can be combined into a 1/2 day rafting with zipping, ATVing, or riding a train. Echo Canyon River Expeditions even offers a mule ride and bridge visit package.
Rafting Trips on the Arkansas River
Watch our video on rafting Browns Canyon, from a spring rafting on the Arkansas. June 13th trip down the Arkansas River at Browns Canyon, flowing at 4000 CFS:
Due to its close proximity to the front range, the Arkansas River is probably the most popular waterway to raft in Colorado. It starts high up in Leadville, heading south past Buena Vista, Salida, and then east to Cañon City and the Great Plains.
Along the Arkansas River's long journey from the snow-peaked mountains of Leadville, southeast to the Colorado plains past Pueblo, there are many remarkable spots to launch your raft. Many are located within the Arkansas Headwaters Recreation Area, a state park with various developed areas north to south. The most rafted stretches of the river include from Buena Vista to Salida to Cañon City.
Here are the four most popular sections of the Arkansas River to raft:
1. The Numbers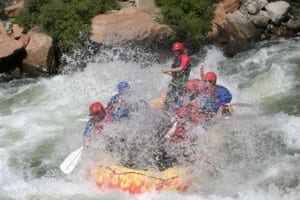 Advanced near Buena Vista – This section offers many channels, drops, heart-pounding action and rocky whitewater rafting. It's one of the most difficult sections that you can commercially raft in Colorado, as it has a high alpine setting that sends you through a day's length of adventure and difficult paddling.
It contains many Class IV and V rapids, so it's not for beginning rafters. You can do a whole day or a half day, from three hours to six. It begins at 9,000 feet with views of the continental divide just south of Buena Vista.
2. Browns Canyon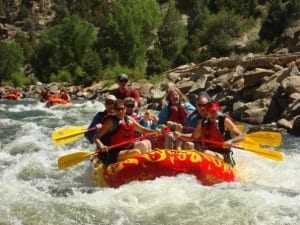 Beginner/Intermediate near Buena Vista – Rafting down a remote canyon, Browns Canyon National Monument offers you a great family trip that is not as difficult as The Numbers but still offers plenty of fun and memories. It's considered one of the best sections to whitewater raft in the world, having a perfect balance of calamity and exciting, non-stop rapids.
Some of the best rapids are provided here, such as Zoom Flume, Big Drop, and the Toilet Bowl. It's great for first-timers and you can find trips from three hours to six hours. Exciting and usually family-friendly, this section of the river passes by the 14,000-foot Collegiate Peaks.
3. Bighorn Sheep Canyon
Beginner/Intermediate near Cañon City – If nature and wildlife are what you're looking for, Bighorn Sheep Canyon is for you. Rafting through Colorado's San Isabel National Forest, there's a good chance of seeing Bighorn Sheep on this stretch. It's a mix of mild to moderate whitewater, located between Salida and Cañon City.
Keep your eyes peeled on the mountainside, in-between rapids like Shark's Tooth, Double Dip, and Kamikaze. Anybody can partake in this journey that lasts from three to six hours in length.
4. Royal Gorge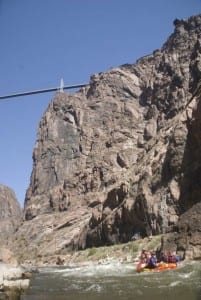 Advanced near Cañon City – Raft through a canyon with granite walls over 1,000 feet, floating through waves so large that you get soaked from head to toe. The Royal Gorge is rated one of the top 10 whitewater rafting trips in the country, thanks to its large walls, exciting rapids, and the world's highest suspension bridge at over 1,100 feet high.
You will go through rapids such as Sunshine Falls, Boat Eater, and Wall Slammer. Both half and full-day trips are available.  The Royal Gorge region provides some of the most continuous whitewater in Colorado, with some Class IV to V, conditions pending. It's all capped off by riding underneath the beautiful bridge.
About the Author: American Adventure Expedition has been rafting the Arkansas for over 20 years. They have two riverside outposts, one in Buena Vista and the other at Royal Gorge. Check out their website today.
Arkansas River Rafting Guides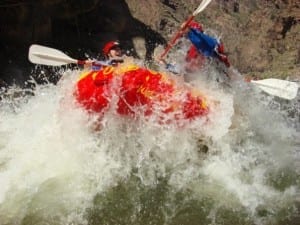 Activities near the Arkansas River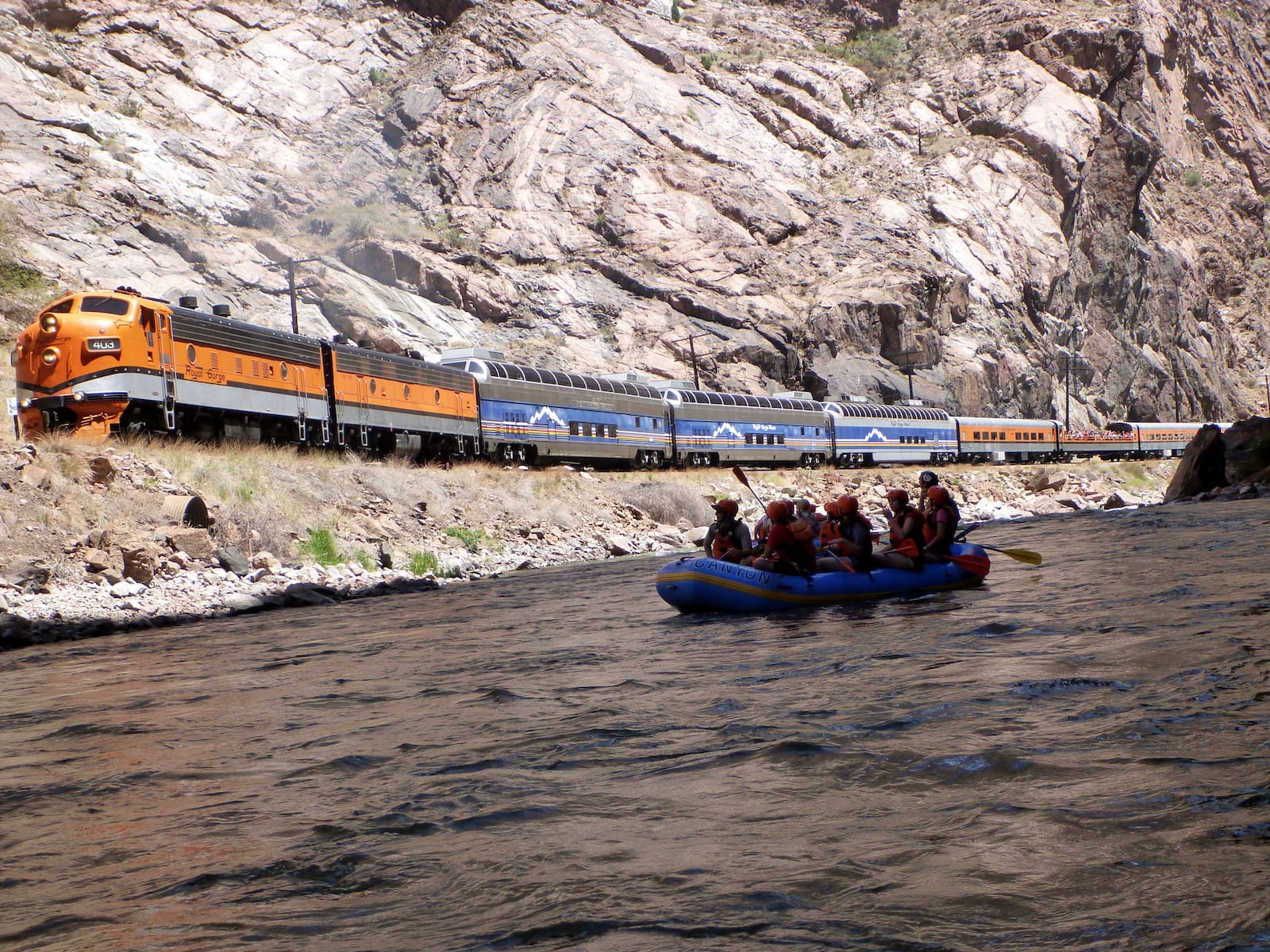 Surrounded by the San Isabel National Forest, outdoor recreation is easy to come by along the route of the Arkansas River through the Rockies. Riverside camping, trout fishing the Arkansas River, boating on nearby lakes, loads of backcountry 4×4 roads, the list goes on and on. Plus all the little towns along the way have cool gems to discover.
Hop aboard the Royal Gorge Route Railroad for the trip of a lifetime. Ride the train through Colorado's famous Royal Gorge. Trips depart daily during the peak summer season.
Here are some local camping guides showing campgrounds and dispersed camping near different sections of the Arkansas River, listed following Arkansas River: north to south to east: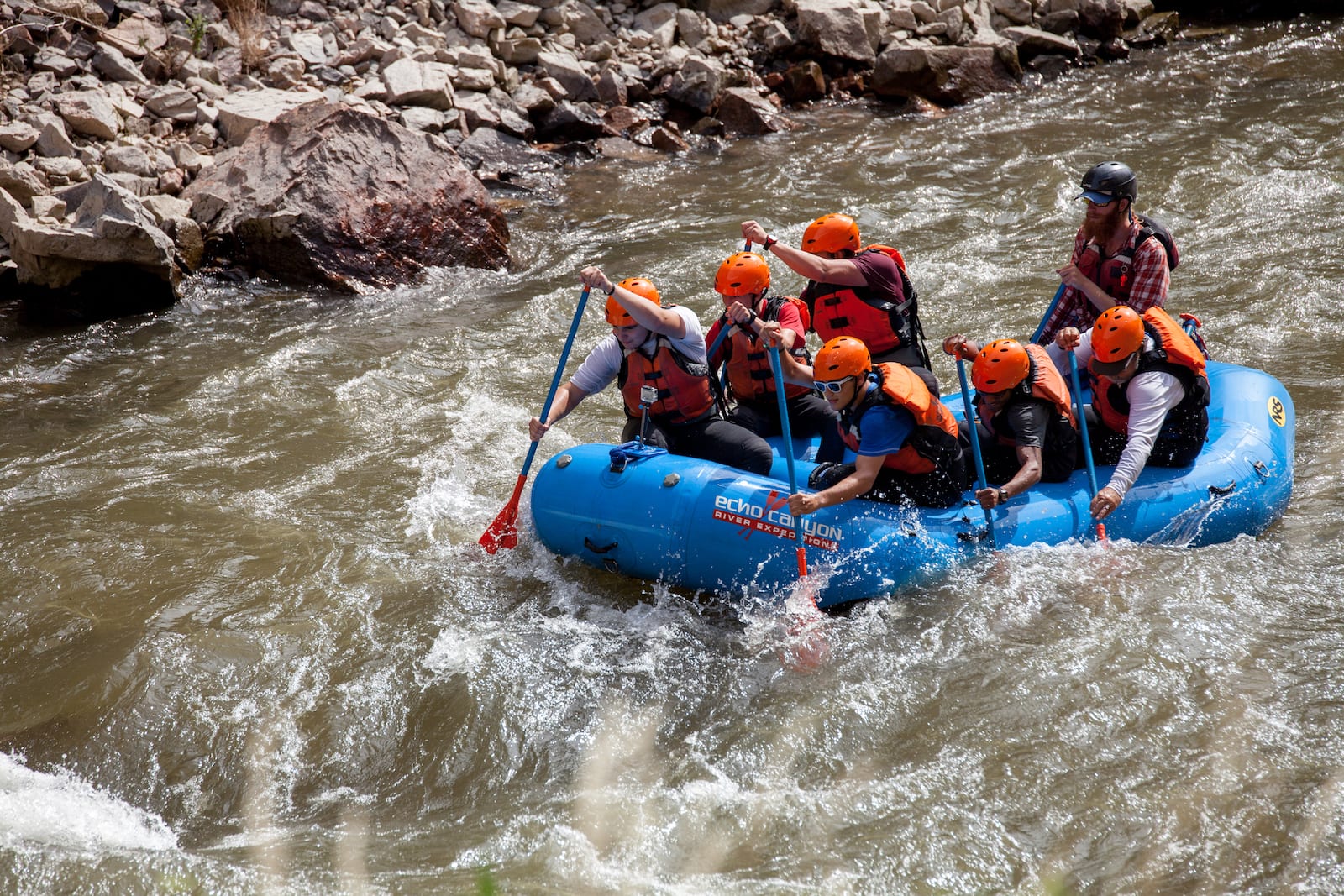 Details
Nearby Towns (following Arkansas River: north to south to east):
Season: May-September
Class: I-V (depend on section)
Latest in Arkansas River