Westcliffe is a wonderful destination to retreat to for a weekend (or week) of camping at the base of the Sangre de Cristo Mountains. Surrounded by the San Isabel National Forest, there are many great campgrounds and even dispersed camping to accommodate your trip.
The area is full of unique communities to explore like Westcliffe's neighbor Silver Cliff. Aside from the natural beauty and friendly locals that inhabit the region, both Westcliffe and Silver Cliff are dark sky communities. This means there is little light pollution around and you can see the stars amazingly well. Add to that the thousands and thousands of acres in which to roam in the San Isabel National Forest, and there's enough reason to take a trip to Custer County.
Westcliff lies less than 3 hours south from Denver, so it's easy enough to reach highway driving the whole way. Either take I-25 to Colorado Springs and then start detouring southwest via CO-115. Or take a slightly different route but similar time behind the wheels by going all the way to Pueblo on I-25 and west at CO-96. The latter takes you over the Frontier Pathways, a national scenic byway. The route T-shaped byway, has a detour on route to Westcliffe that detours south on CO-165, passing a beautiful Lake Isabel, the town of Rye and ending at I-25 in Colorado City.
List of campgrounds by Westcliffe, Rye, Cotopaxi and Coaldale, CO, in order of proximity:
Campgrounds near Westcliffe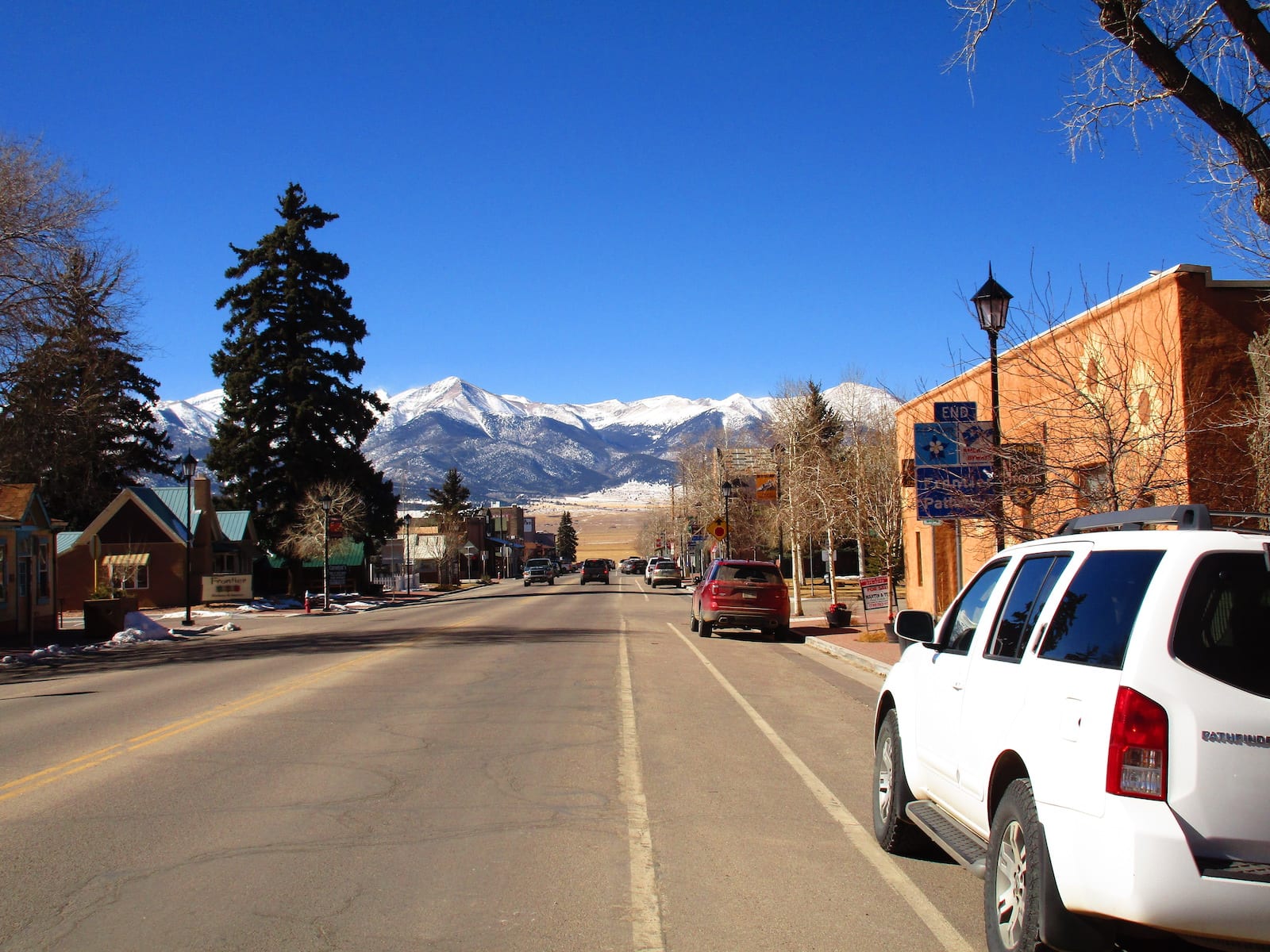 Boarding each other, Westcliffe and Silver Cliff are easy to reach only an hour or so west of Pueblo on the very scenic CO-96 E. With around 1500 residents between the two towns, the community boasts sufficient size to provide all the amenities required for an extended camping trip. There are a couple of great RV campgrounds located directly in town and some national forest campgrounds west of town.
Driving a big rig or large RV? Wet Mountain RV Park is the perfect place to stop for a few nights while visiting everything that southern Colorado has to offer. With generous pull-through sites and full electrical hookups, you'll enjoy a generous amount of space to take in the gorgeous mountain landscapes. This park is also centrally-located, just moments away from the town of Westcliffe and its surrounding attractions.
Another RV park that also features cabins and tent camping sites, Grape Creek RV Park is located just 2 miles from Westcliffe and features full electrical hookups for RVs and campers. Take a night to lie out among the stars, which are more visible due to low amounts of light pollution. The fishing at Grape Creek is a popular attraction as well.
Alvarado Campground has a unique offering that many in the area don't have: horse camping sites. Although there are no corrals available onsite, there are places to put your own portable corrals to allow equestrian hikers access to this beautiful wilderness area. Tent campers and RVers also have their own sections of the campground, making this a great starting point for any hiking or mountain climbing trip.
Backpackers and mountain climbers have long known the little-known South Colony Basin Campground, as it is a popular starting point for both day hikes and longer backpacking adventures to the upper basin. This free campground features an array of campsites, but only 15 of them are accessible by road at the trailhead. Bring your backpacking gear if you're planning to stay a few days–the views are worth the climbs.
The Sangre De Cristo mountain range is one of the most unique in the world, featuring the world-famous Sand Dune National Park on their western edge and a gorgeous valley on their eastern side that Westcliffe resides in. Lake Creek Campground will give you access to the plethora of hiking trails that cover the Sangre de Christos, but be ready for small campsites that won't be great for big rig drivers.
Campgrounds near Cotopaxi and Coaldale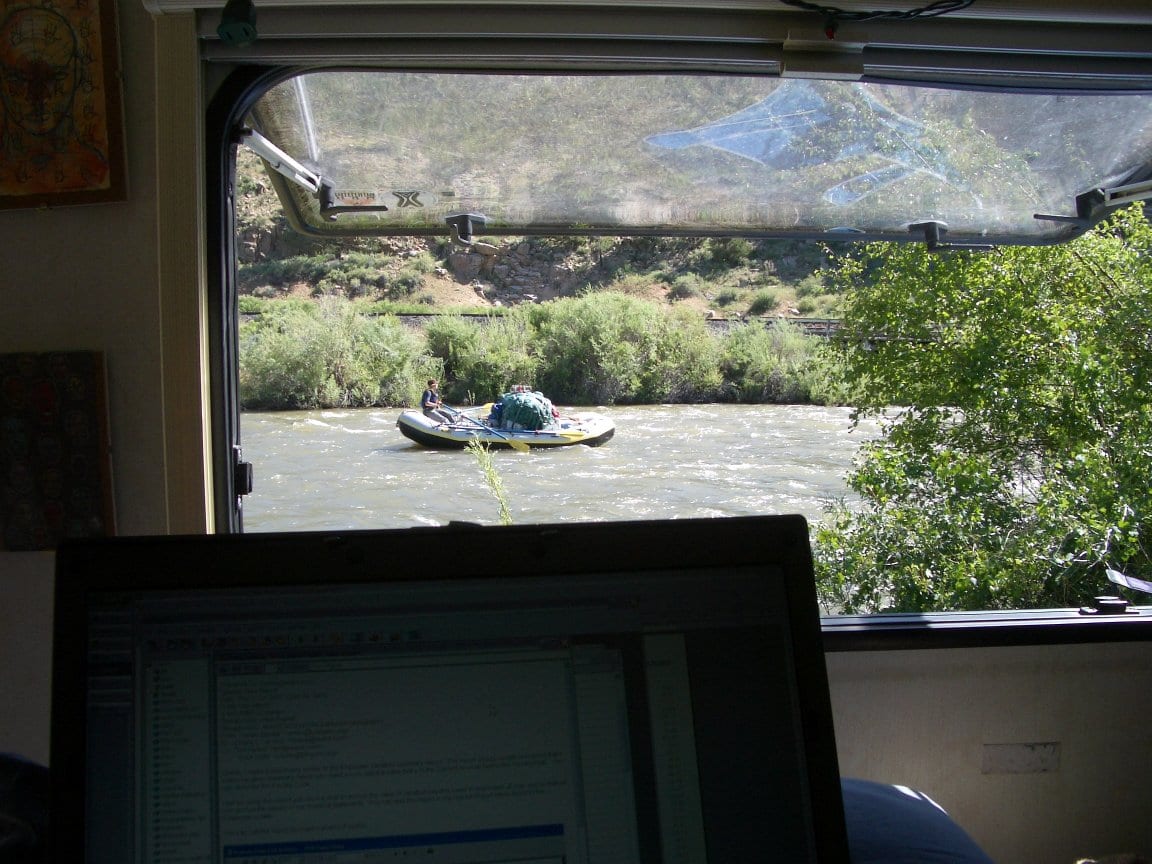 The Arkansas River flows eastwards to the north of Westcliffe, about a thirty minute drive. It flows parallel to US-50 W, where you'll find the highway-side villages of Cotopaxi and Coaldale. Both are blink-and-you'll-miss-them type of towns, but the convenience to the mighty Arkansas River, Royal Gorge, and Cañon City trumps that. You can find a couple of private riverside campgrounds to choose from, which still provide for a short ride to Westcliffe.
While this KOA is a bit of a hike from Westcliffe, it's more than worth the drive for the amount of family-friendly activities available for visitors on the grounds. Plus, it also offers access to both Canon City and Salida in addition to the Westcliffe area, making it a great jumping-off point for hikers and adventurers who want to explore everything southern Colorado has to offer.
Named for the valley in which it resides, Bighorn RV Park is a great spot to pull in for a few nights with the family. With RV parking, cabins, mini bunkhouses, motel rooms, and 2 tent camping sites, there are more than enough sleeping options to choose from to please even the pickiest camper.
Travelers who want a unique, off-the-grid spot to pitch their tent will fall in love with the riverfront campsites at Itty Bitty Lakes Campground. Not only does this hidden gem feature an art gallery onsite for you to peruse, there's also a host of recreational activities available to guests, such as rafting, boating, and fishing in the river and lakes that populate the grounds.
At the southern end of the Arkansas River Headwater Recreation Area lies Vallie Bridge Campground, just off of Hwy 50. Here you'll find scenic campsites on the river in close proximity to nearby outdoor recreation like whitewater rafting, fly fishing, and hot springs.
Campgrounds near Rye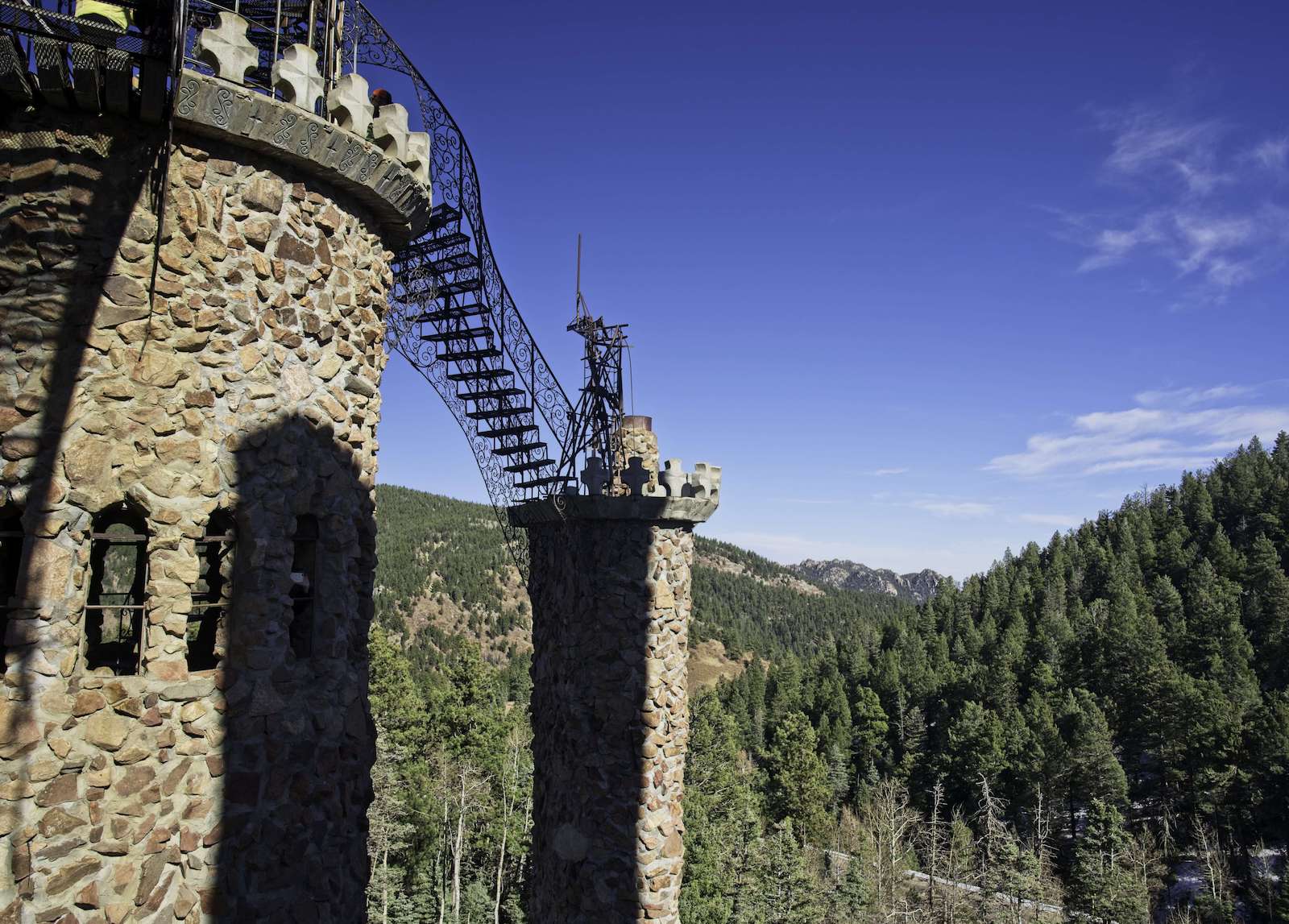 The Frontier Pathways town of Rye is little more than 150 people. The small community is known for its picturesque location amongst a special section of the Colorado Rockies. One of the town's biggest attractions was built by a single man over 60+ years, Bishops Castle. You can visit it for free, or with a small donation if you choose. All the campgrounds are northwest on CO-165, two of which are right by Lake Isabel in the national forest. The other is an amenity-rich campground where you can stay connected to WiFi, right off the highway.
If you're willing to travel for an incredible campground, Ophir Creek Campground is a popular site for summertime camping. This campground features 20 RV sites, each equipped with fire pits and picnic tables to make your outdoor cooking a bit easier. Don't miss out on this gorgeous campground–and come early, since it's first come, first serve.
Situated at 9200 feet in the San Isabel mountain range, Aspen Acres is an amazing place to stay near Rye. It's easy to reach only 25 miles from I-25, and not a single mountain pass on the way. Pets are naturally welcome on-leash, and they have a dog park for you to enjoy. They have plenty of other facilities including a shower house and recreation hall. The available pull-thru campsites go fast, so reserve your space as early as possible.
Located just west of Lake Isabel, this campground provides tremendous non-motorized boating and fishing. In addition to the lake, you can fish in nearby St. Charles Creek. Both hiking and ATV trails in the area include Cisneros, Snowslide, and St. Charles. La Vista receives heavy use during its peak summer season, so 2 night minimum is required on weekends and 3 nights on holidays. Campers who are first-come, first-serve may stay only 1 night.
Like La Vista Campground, Southside is located just west of Lake Isabel, on its south side. Campsites offer beautiful views of the lake and similar nearby activities as La Vista. It carries the same minimum night stays as La Vista, serving first-come, first-serve campers, but is popular all summer long, so best to book ahead, which needs to be done at least 4 days out.
Consider Salida, Cañon City, Pueblo or Walsenburg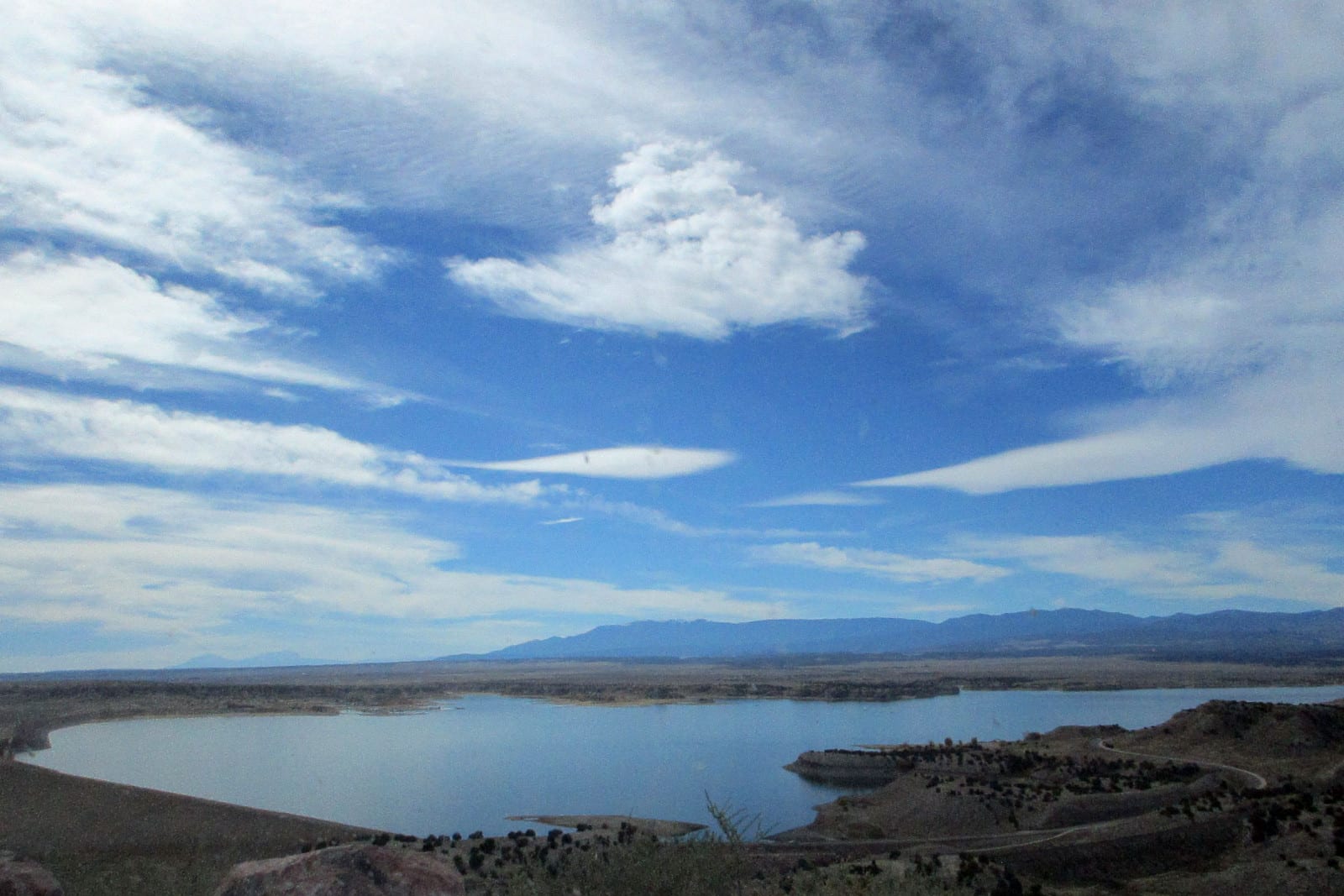 Salida, Cañon City, Peublo and Walsenburg are lie about an hour from Westcliffe, but in different directions. Each of them offer their own unique advantages. Salida to the northwest of Westcliffe showcases one of the largest historic districts in the state. Salida's downtown streets are perfectly set up summer strolling, nestled near the banks of the Arkansas River. There are ample places to camp near Salida, in all directions.
Those planning on visiting the Royal Gorge, either by car, train or raft, will at some point end up in Cañon City. It's a lovely front range community full of history, with a beach-town vibe in the summer. Everybody takes advantage of the water activities available to them in the Arkansas River. There are a range of campgrounds by Cañon City, so something for everybody.
If you're driving down from Denver and want to stay close to the interstate for your return, consider camping near the Pueblo Reservoir. It provides both convenient access to the large, historic city of Pueblo, as well as the treasures within the San Isabel National Forest. Because Lake Pueblo is located southwest of the city, you'll be a touch closer to nature and already on your way toward Westcliffe.
Lastly, and the most southern of the towns mentioned, Walsenburg puts you in good proximity to both Westcliffe, an hour to the northwest via CO-69, and the Spanish Peaks region, including La Veta and Trinidad. RVs will appreciate the easy access to campgrounds from nearby I-25. Lathrop State Park makes a great spot to camp near Walsenburg.
That's a roundup of the top campgrounds located near the front range towns of Westcliffe and Rye, within easy reach of the Sangre de Cristo Mountain range. Please pack out all trash and take care of your campsite.