[Bishop's Castle in Rye by Jessica Hughes] If you build it, they will come…and that they have. If it weren't for a gathering of cars parked along the side of the road, you might miss one of Colorado's most unusual roadside attractions, Bishop's Castle.
A bit reminiscent of "Lord of the Rings" you might feel as though you have stepped back in time with a visit to this famed structure.
Located in Rye, CO, off CO 165 in the San Isabel National Forest, Bishop's Castle is not just a unique site to see it is a true testament of will and determination. Upon approaching the castle, you wouldn't believe it but one man, and one man alone built this castle! Since the age of 15, Jim Bishop has spent the last 60 years building and constructing this monument ever since he bought the plot of land for a mere $450 for a small parcel.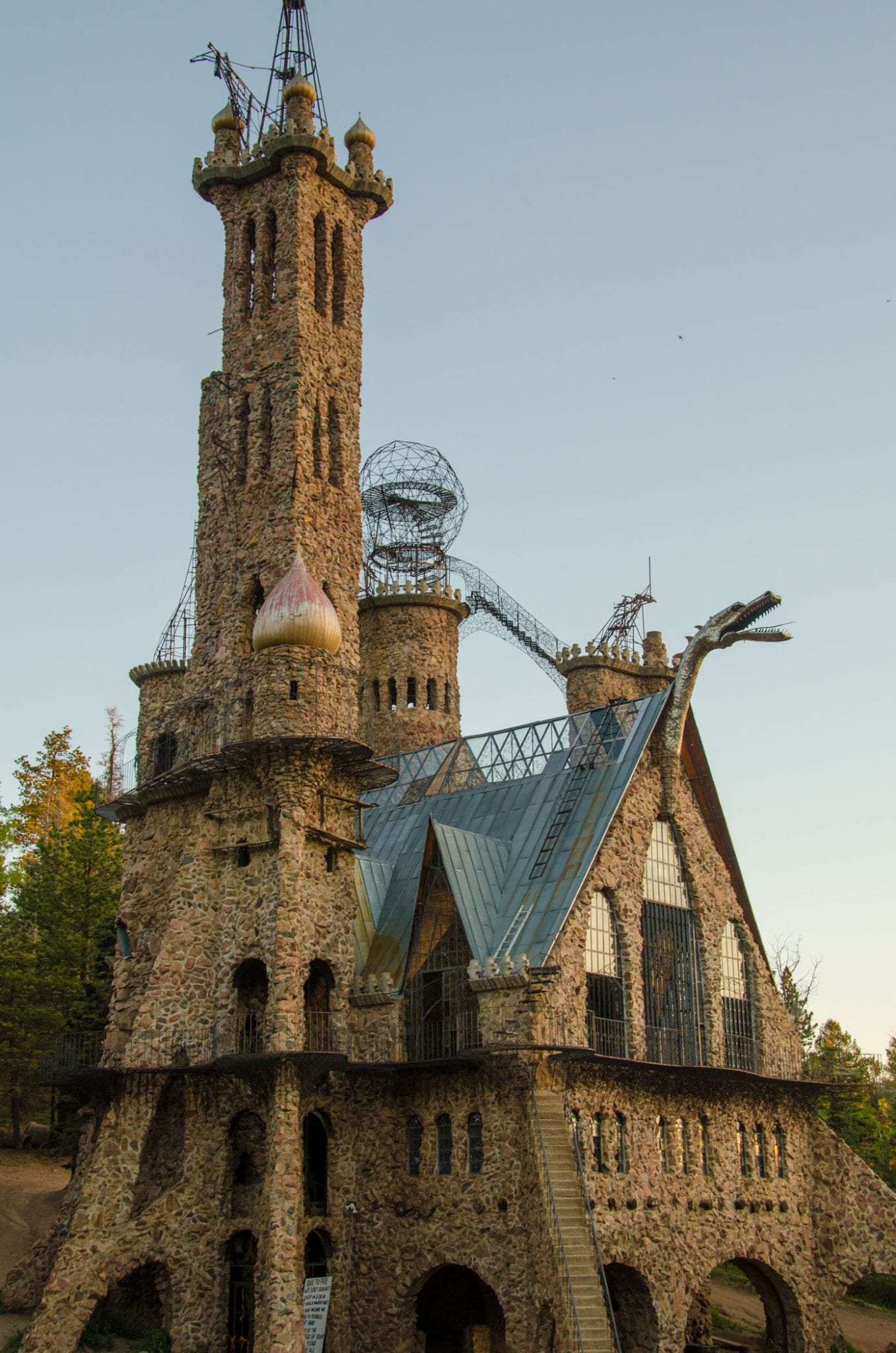 What started out as a mountain cabin for him and his wife, slowly turned into a dream of building his own castle. Over the years it snowballed into something even bigger than he imagined.
Using native stone extracted from nearby forest land (with permit), the castle features details like wrought-iron bridges, spires, stained glass windows, soaring towers, a grand ballroom, and yes a fire-breathing dragon. The dragon is made from recycled hospital trays and shoots fire with the help of a burner from a hot air balloon.
In early 2018 the castle experienced a fire, which burned down a guest house and the gift shop, the landmark's sole source of income. The castle is open to the public year round free of charge but donations are always welcomed. They also host wedding ceremonies there all year.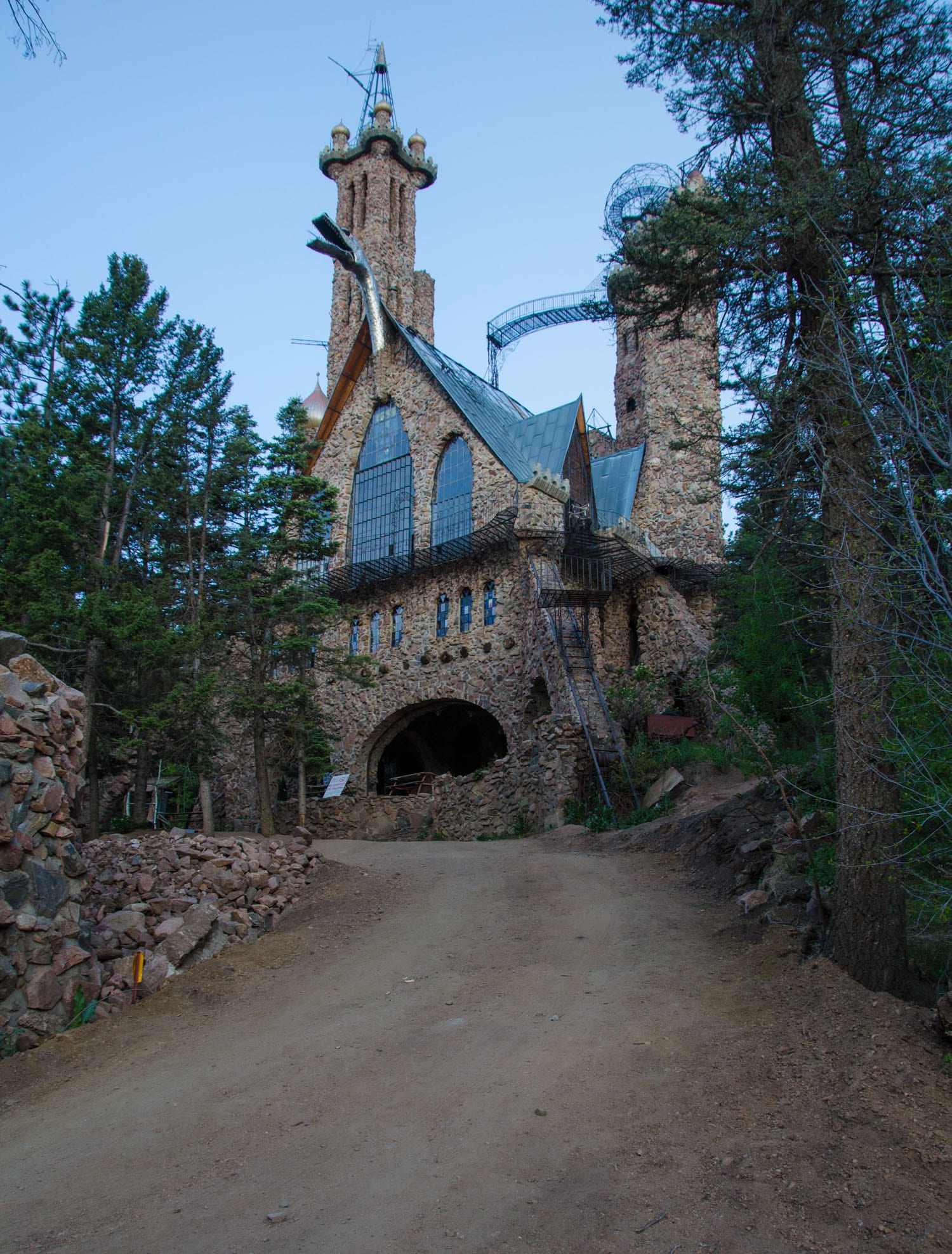 Details
Address: 12705 CO-165, Rye, CO 81069
Phone: 719-564-4366
Season: Year round
Cost: Free, donations welcome
Website: bishopcastle.org
Popular Posts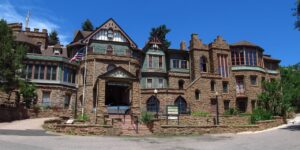 6 Captivating Colorado Castles – Who knew that Colorado had so many castles? A day trip touring the myriad of enchanting Colorado Castles is a chance to experience the royalty and grandeur of the late 1800s. These castles are situated throughout Colorado, with many…