Perhaps second to the scenery, Colorado is most famous for its active culture and the many ways that people enjoy the great outdoors. Here in the Centennial State, we are lucky enough to have a number of annual sports festivals both locally grown and internationally acclaimed.
From traditional team sports to alpine pack burro racing, we showcase some of Colorado's best annual sports festivals for extreme, outdoor fun. Explore more of Colorado's annual events.
X Games Aspen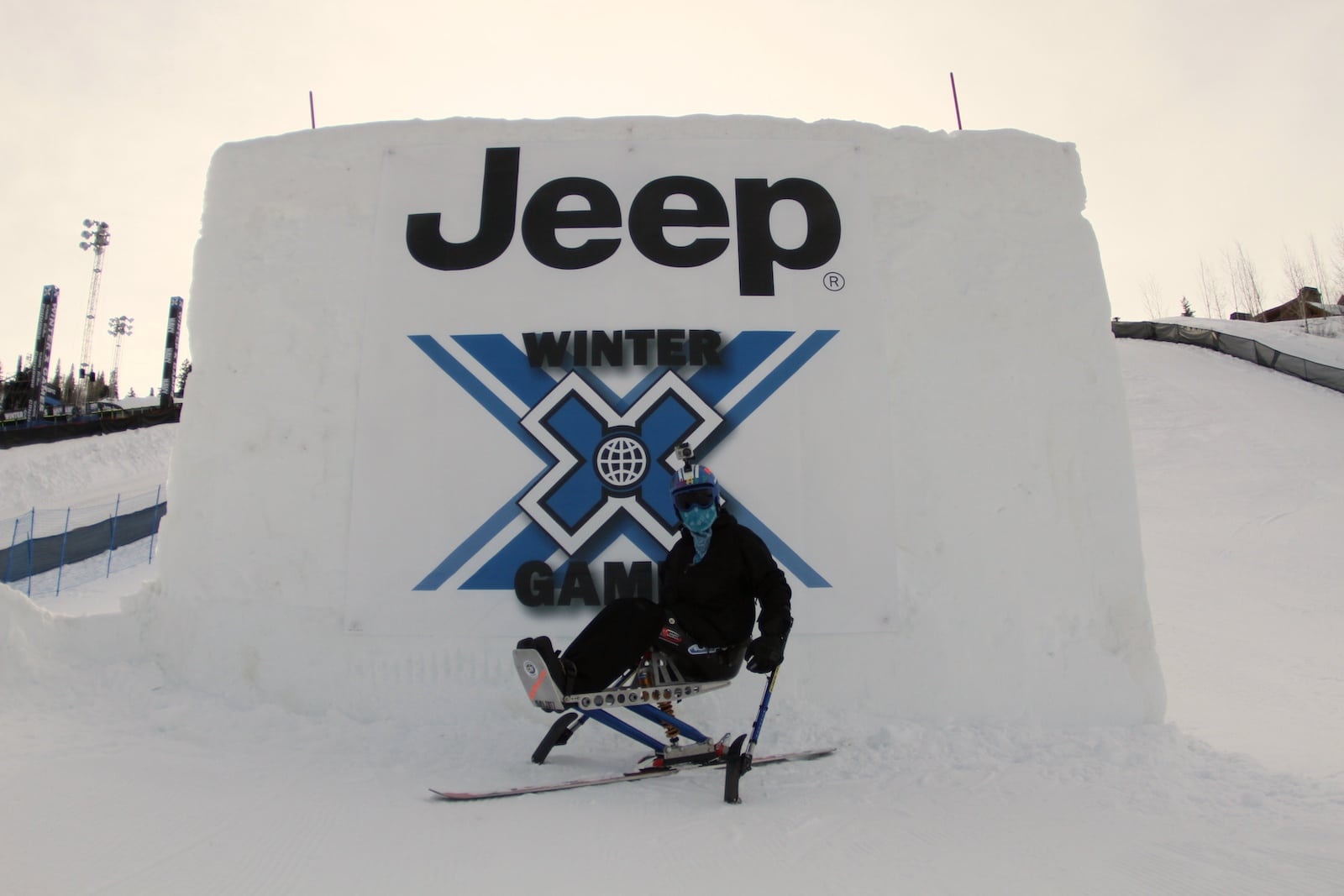 Probably the most famous snow sports festival in the state, the Winter X Games have been held in Aspen, Colorado for the past 20 years. The X Games are a nationally broadcasted extreme sports event that features world-class competition for skiing, snowboarding, snowmobiling, snow biking, and more,
Growing in popularity, the free event drew nearly 50,000 people in attendance at the 2020 Winter X Games in Aspen. The competitions are primarily held at the Buttermilk Terrain Park, with plenty of skiing and snowboarding opportunities remaining open to the public on surrounding Snowmass mountains during the event.
GoPro Mountain Games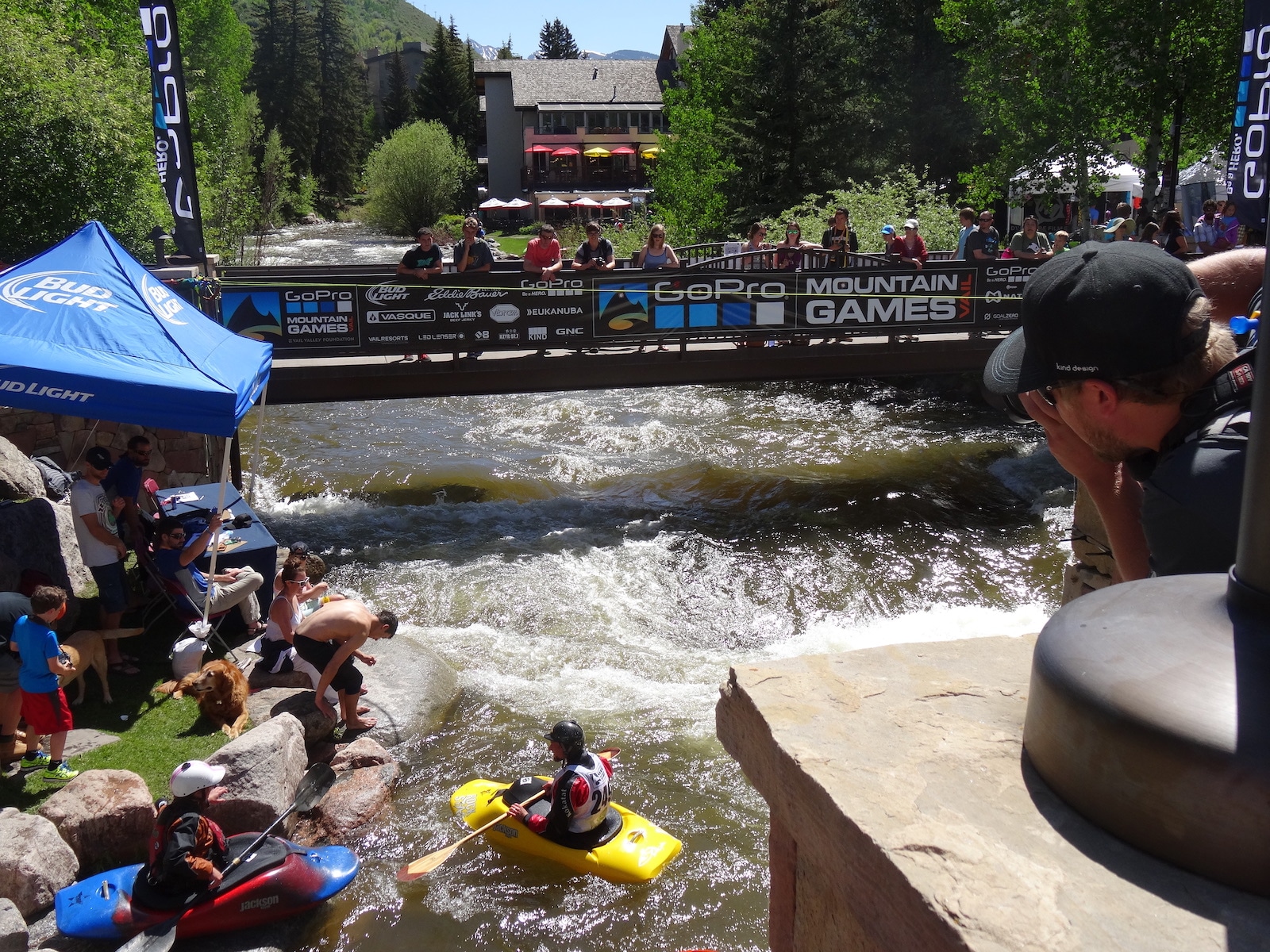 Held in the beautiful high-altitude Vail Valley, the GoPro Mountain Games are one of Colorado's largest annual alpine adventure sports celebrations. Each summer, the GoPro Mountain Games host dozens of outdoor competitions including biking, fishing, kayaking, rafting, disc golf, and more.
Beyond the games, the event is centered around music and art with opportunities for yoga, live crafts, and an event photography competition. The free festival is centered around Vail's Solaris Plaza, with the best spectator views of high-intensity river sports on the "I Bridge " (International bridge) overlooking Gore Creek.
The Rocky Mountain State Games
In Olympic City, USA, the Rocky Mountain State Games are the largest multi-sport festival in Colorado, featuring events for all ages and abilities. The Rocky Mountain State Games are typically held each July, at venues in and around Colorado Springs including Pike's Peak, Memorial Peak, Colorado College, the Olympic Training Center, and more.
From high-competition team sports like baseball, lacrosse, and field hockey to events like mutton busting, weight lifting, drone soccer, and air hockey, the Rocky Mountain State Games have something for every kind of spectator or competitor. Registration and event information can be found on Colorado Springs Sports Coproporation's RMSG page.
Ouray Ice Festival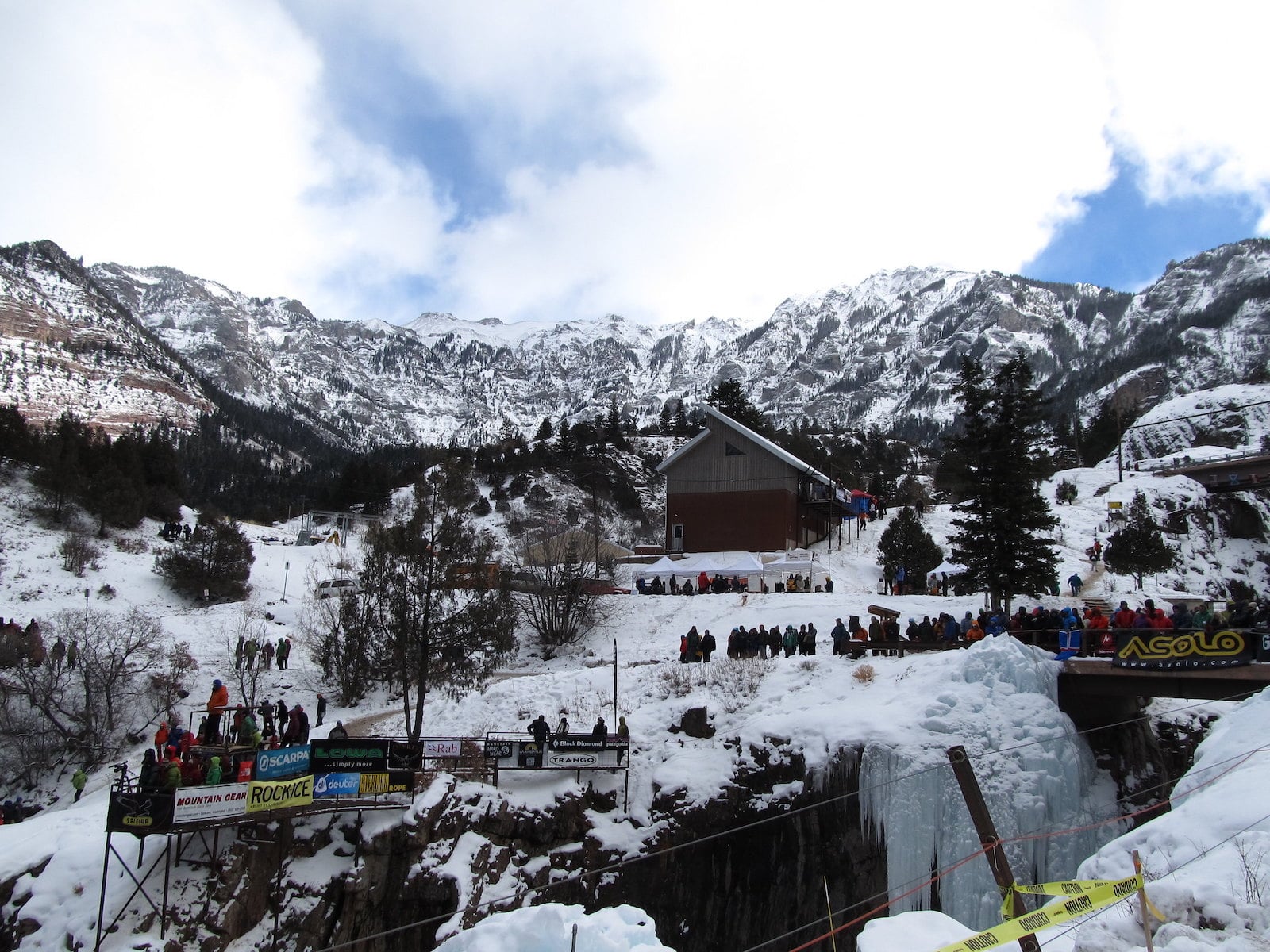 Held in one of the most scenic historical towns in Colorado, the Ouray Ice Festival is a world-famous event centered around premier ice climbing races. The event has been held each January for over 25 years, with 1,000s of visitors temporarily tripling the population of the picturesque mountain town of Ouray, Colorado.
Hosted at the Ouray Ice Park, the festival is centered around races in the "Lower Bridge" and "Schottish Gullies" climbing areas. Competitors must be approved upon registration to compete in the premier races of the Ouray Ice Festival and all events are free for spectators to attend.
FIBArk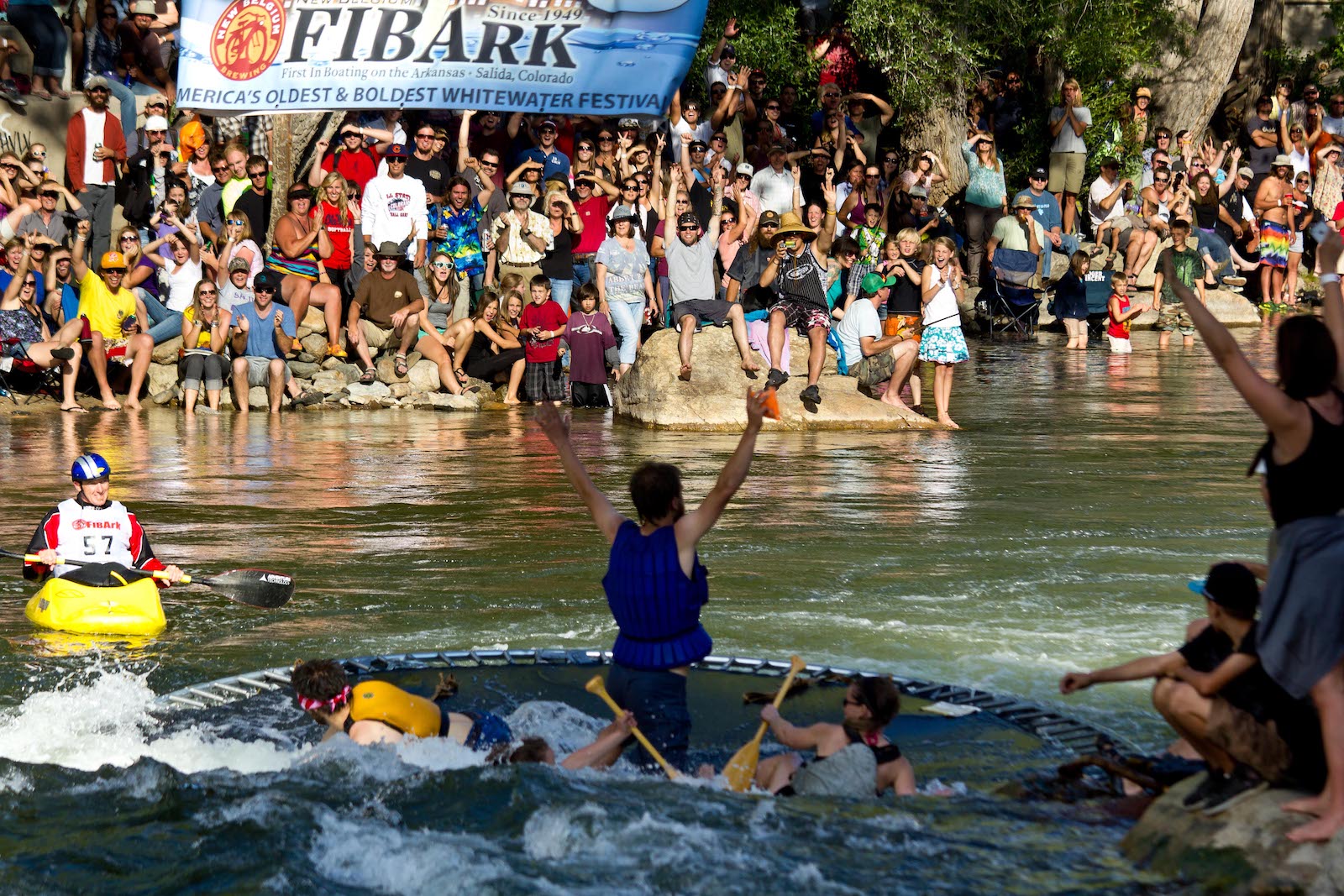 For a ton of outdoor fun each June, FibArk is "America's Oldest & Boldest Whitewater Festival" held in Salida, Colorado. FibArk features a large number of "land" and "river" events including races, rodeos, and freestyle sports events.
In addition to legitimate sports such as slalom races, 10Ks, and mountain bike competitions, FibArk also has several one-of-a-kind events that draw crowds of over 10,000 people each year to the Upper Arkansas River Valley.
While the world championships of SUP Boxing are difficult to surpass in excitement, FIbArk is truly centered around the "Hooligan Race" in which participants must navigate through the Salida Whitewater Park using only non-traditional means. In a fun, chaotic environment that seems anything but official, the only real rule of the race is that competitors may use any vessel that floats, and is "not a boat."
Royal Gorge Whitewater Festival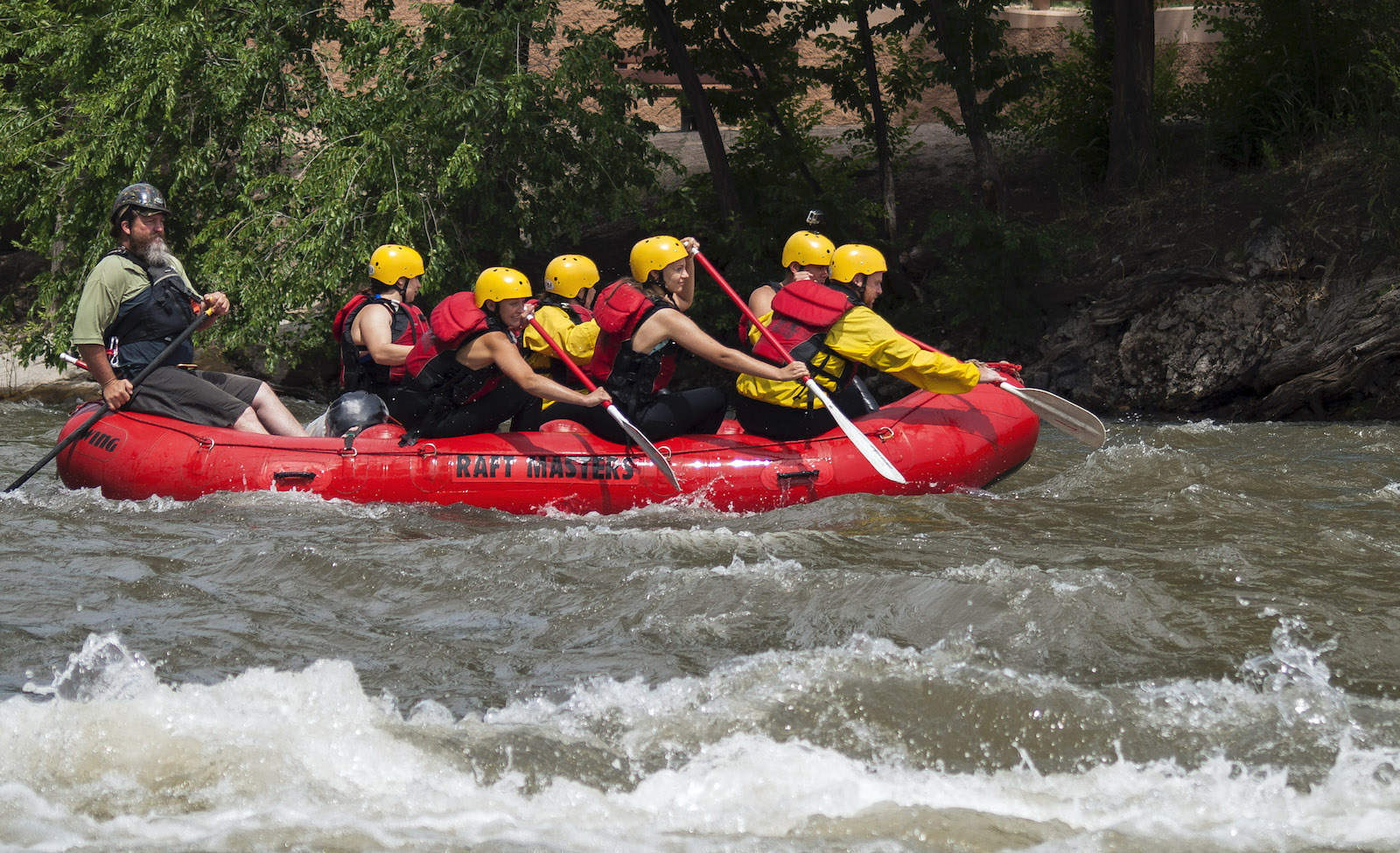 Downstream and one month after FibArk, the Royal Gorge Whitewater Festival is another great Colorado outdoor sports event held in and around Cañon City each July. The festival has novice and expert competitions for kayaks, rafts, duckies, SUPs, and more on the Arkansas River.
Like FIbARk and most other Colorado festivals, the Royal Gorge Whitewater Festival is centered around fun, and also includes a "build-you-own-boat" competition, river surfing events, a community raft race, and live music in the evening.
Although dogs are not allowed in the festival, there is one exception. Competition-ready dachshunds may participate in the "Weenie Dog Races" held during the festival with specific events for puppies, adults, and senior "weenie dogs."
Leadville Boom Days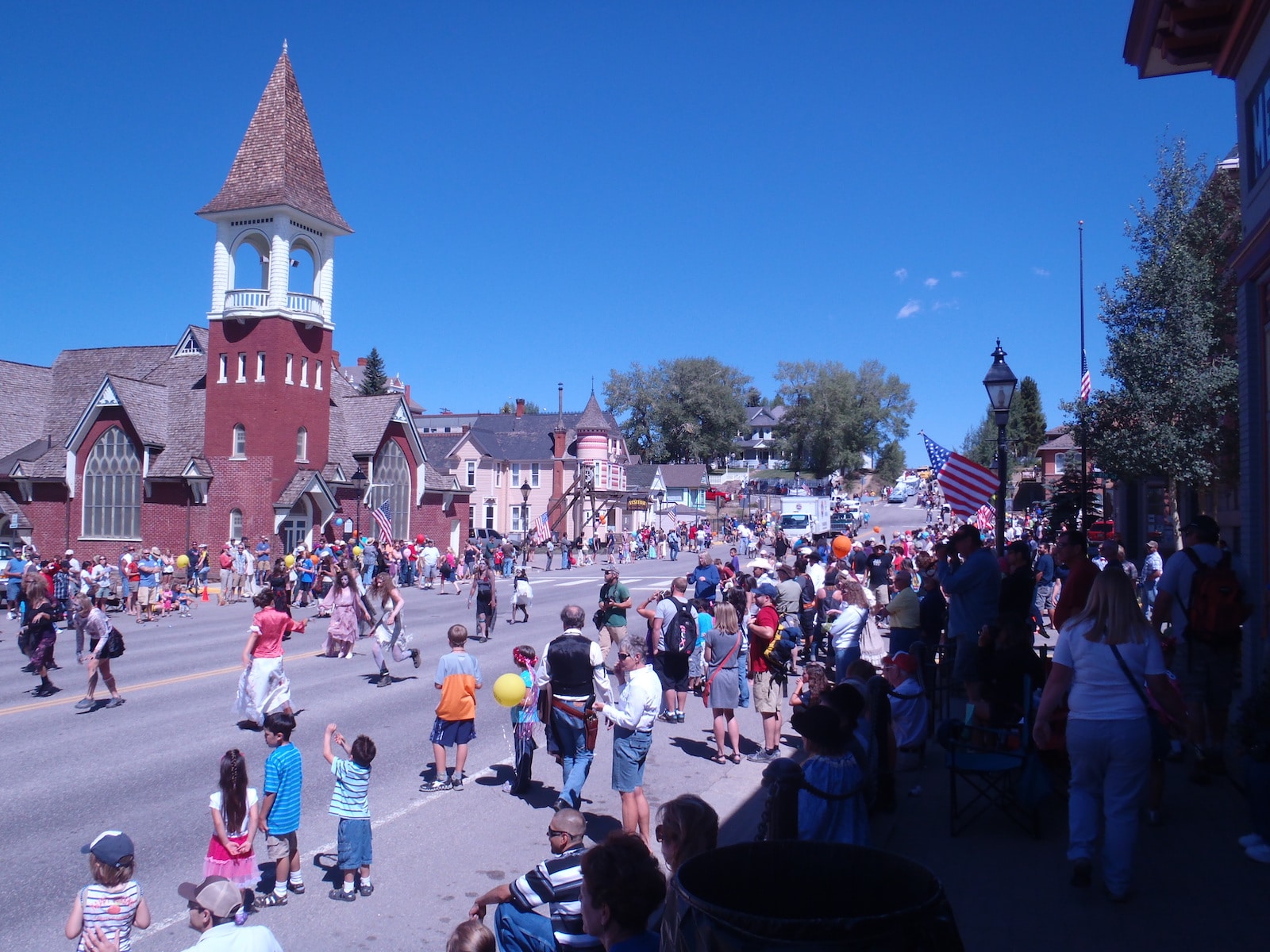 Known as the "Historical Festival at 10,200 Feet," Leadville Boom Days is a celebration of Colorado heritage held the first weekend of August each year. Encompassing the entire mountain town of Leadville (whose elevation nearly quadruples its population), Boom Days features family-friendly fun and unique physical challenges.
While it is certainly not the most traditional sport on this list, The annual Boom Days Burro Race is nothing to hee-haw at. In reality, the long-standing donkey race claims to have been "Hauling Ass for 70 Years" on the festival's website. Moreso, the event has also been included as part of the Pack Burro Racing's Triple Crown.
Besides the burros, Boom Days also features many one-of-a-kind mining events in which participants can compete for cash prizes. Popular competitions include hand drilling, hand mucking, and spike driving meant to showcase the town's mining history as part of a fun, lively event.
Nederland's Frozen Dead Guy Days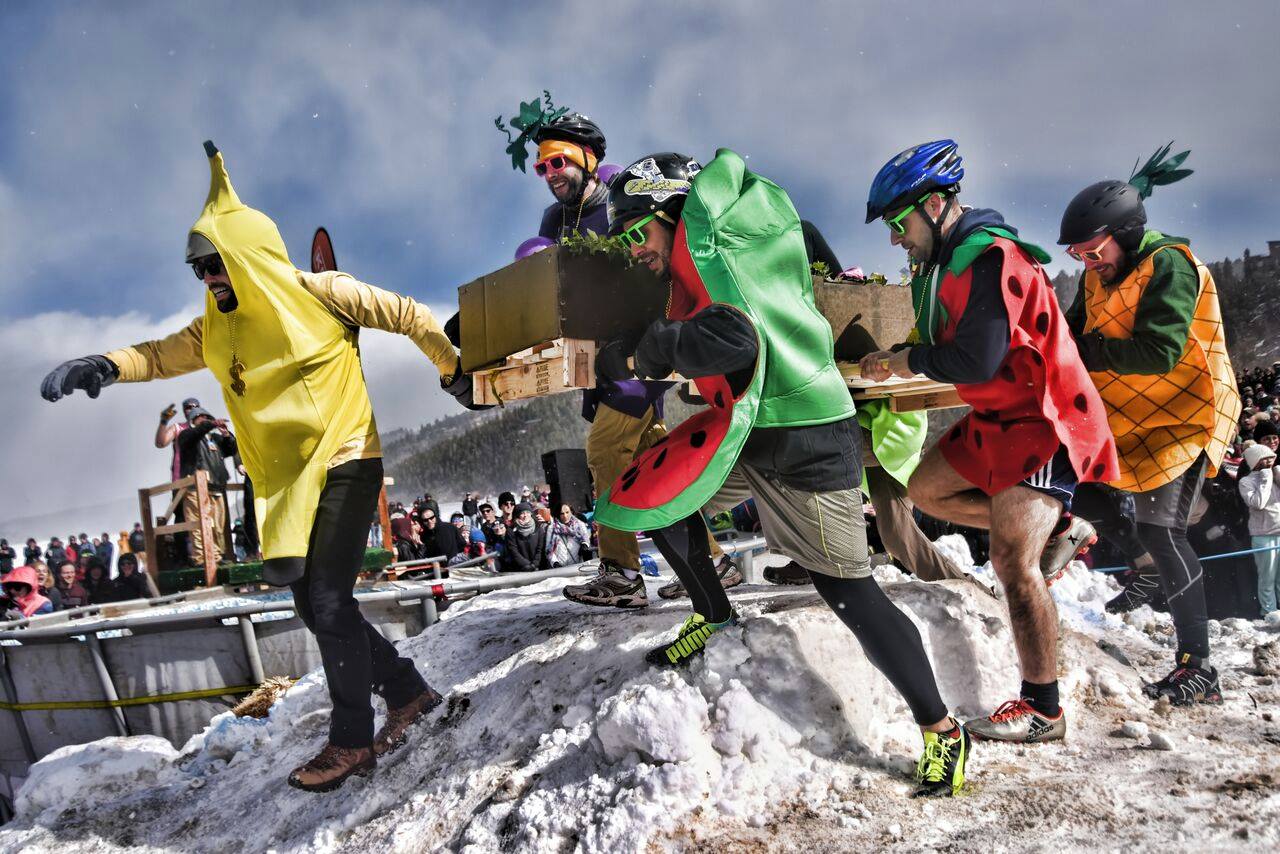 Using the word "sport" as loosely as possible, Frozen Dead Guy Days is one of the most unique weekends in Colorado, celebrated each March in Nederland, Colorado. With easy access from Boulder, Denver, and surrounding front-range towns, Frozen Dead Guy Days attendance has been steadily rising since its inaugural event in 2003, with an estimated 25,000 visitors in 2019.
So what are the events at a festival called Frozen Dead Guy Days? Well, the largest "sport" of the weekend is coffin racing, in which teams construct a homemade coffin and race around an obstacle course. In the event, groups of 6 carry an additional team member inside the coffin for the duration of the race.
If coffin racing isn't your thing, Frozen Dead Guy Days includes plenty of other great pseudo sports for visitor participation such as frozen t-shirt contests, frozen salmon toss, ice break dancing. and turkey bowling. Other events include a polar plunge, a hearse parade, live music, and a frozen "fix a flat" bike repair challenge.
Fruita Fat Tire Festival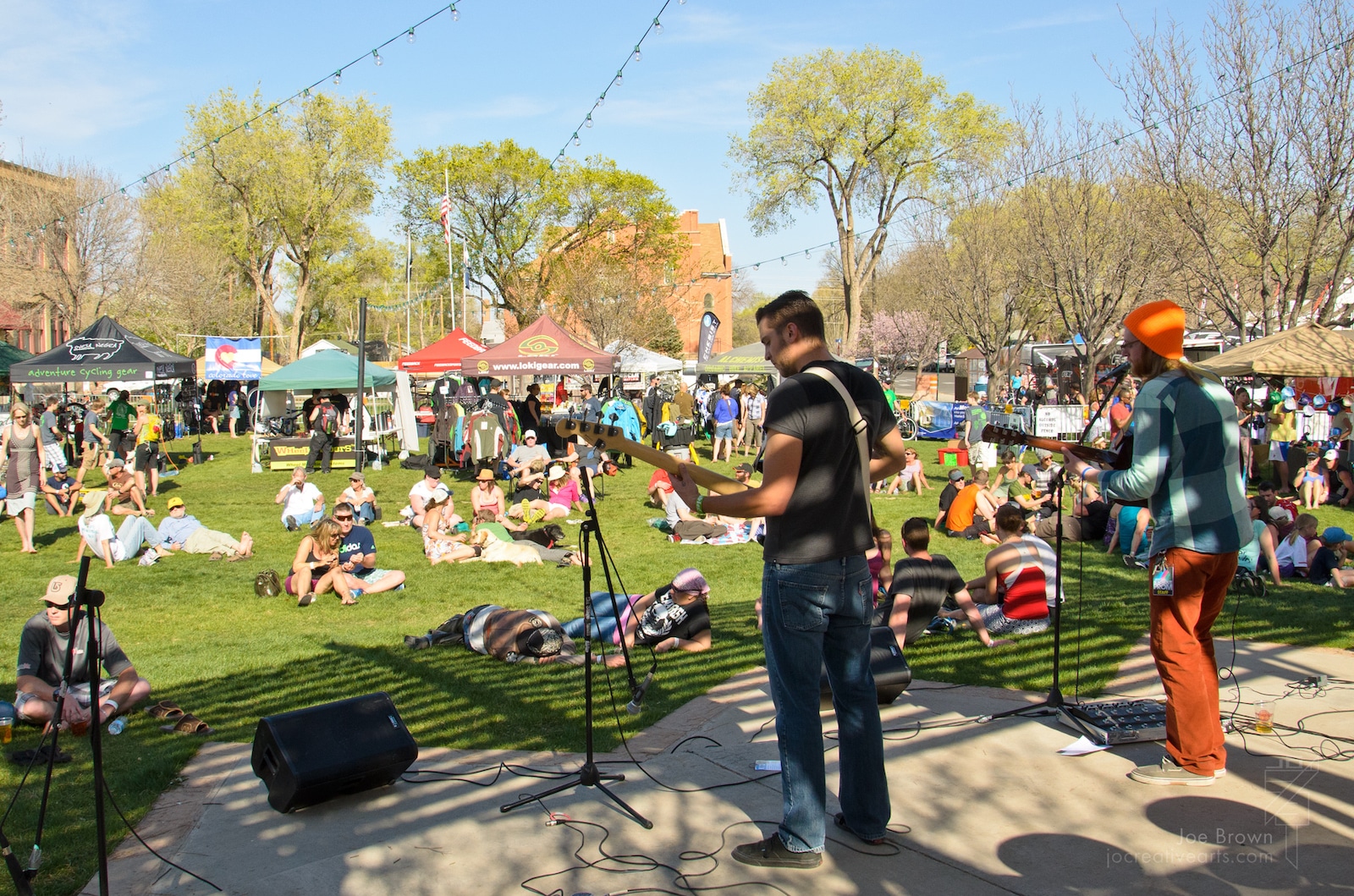 For 25 years, mountain bikers have flocked to Mesa County for the annual Fruita Fat Tire Festival. The spring festival is typically held in May and features competitions, music, food, vendors, and fun in and around one of Colorado's premier mountain biking destinations. While the product expo and entertainment are free to the public to enjoy, attendees can also purchase a festival pass to demo exhibiting companies' mountain bikes all weekend long.
Generally uncrowded, the Fat Tire Festival is one of the more low-key events on this list, with a large focus on visitor fun, rather than intense competition. In addition to the entertainment and amenities, the Fruita Fat Tire Festival is a great opportunity to learn more about mountain biking, demo new models, and enjoy some early-season outdoor fun.
Longs Peak Scottish-Irish Highland Festival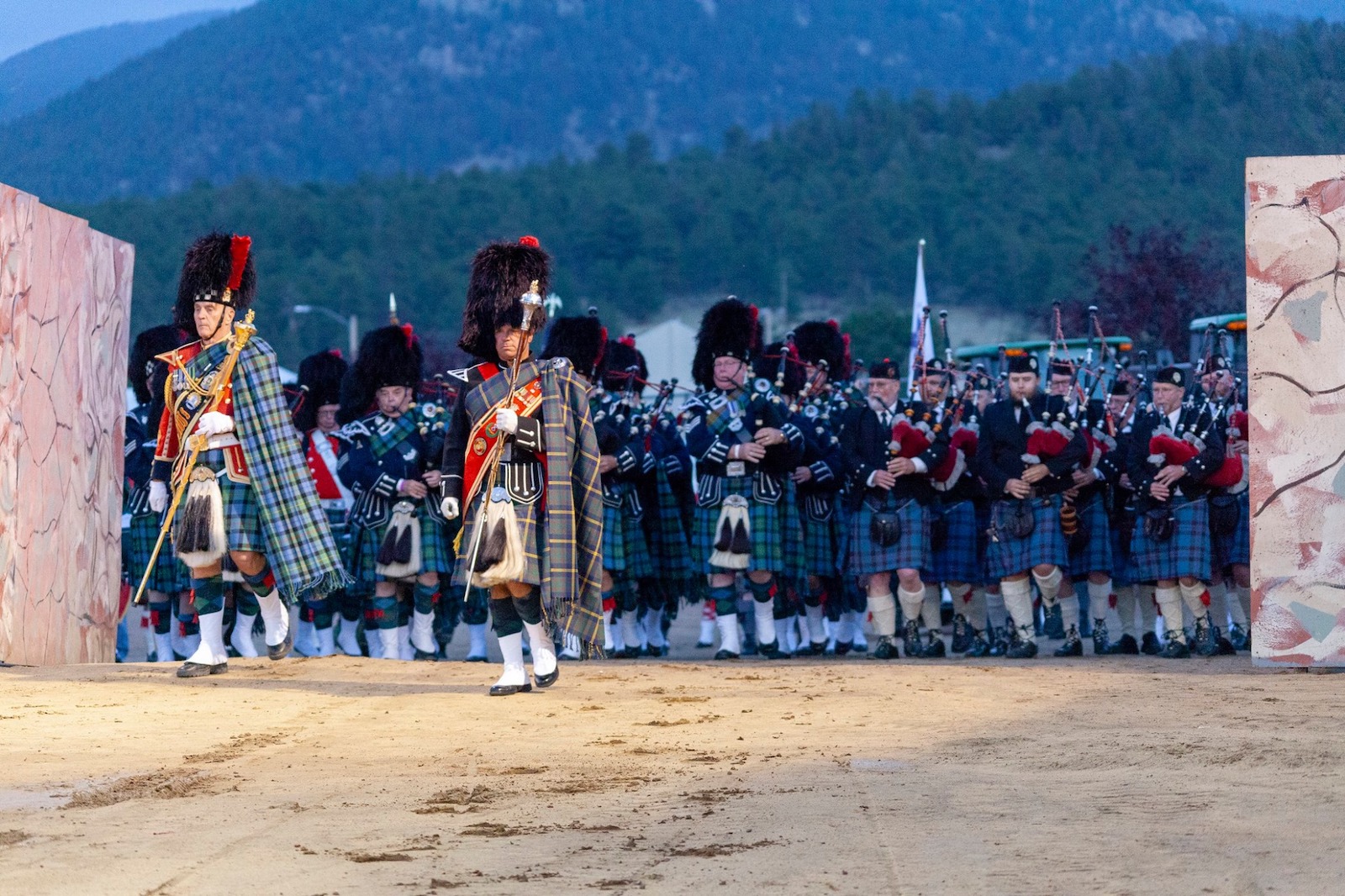 Drawing large crowds from Colorado and beyond, the Longs Peak Scottish-Irish Highland Festival is the largest Scottish and Irish heritage festival west of the Mississippi River. Hosted at the Estes Park Fairgrounds and Event Center every Labor Day weekend, the celebration includes a wide range of athletic events that would be difficult to compete in anywhere else in the Rocky Mountain state.
Annual events at Scotsfest include heavy armor jousting, caber throwing, putting the stone, hammer tossing, and more. Athletes are required to register prior to the event with separate entry limitations for men, women, strong man competitions, and professional athletes. Beyond the sporting events, the purchase of a festival ticket includes Celtic music and parades as well as a dog showcase and highland cattle display.
Those are some of the most exciting outdoor sport and competition related festivals in Colorado.