There are lots of fantastic products made here in Colorado. Some you eat, some you drink, some you wear and some you ride. These companies all provide public tours. These tours are not beer, wine or liquor, but are still fascinating and free. Read our factory tours blog.
Guide to Factory Tours in Colorado
From sweet candy to spicy teas, Colorado produces some of the world's finest products. Tour how all the magic comes together on a local factory tour.
Tours are usually free and offer samples along the way. Take home soothing teas from Celestial Seasonings and fresh candy canes from Hammond's in Denver. Tours can fill up quickly so arrive early or reserve your spot in advance if you're able.
Featured factory tour articles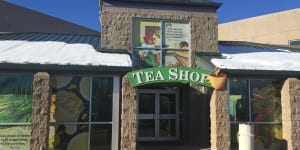 Celestial Seasonings: "Helping the Whole World Unwind!" – The iconic Sleepytime Tea Bear had very humble beginnings. Back in 1969, a visionary group of herb-knowledgeable entrepreneurs started blending natural herbs in a small Boulder barn. All their ingredients…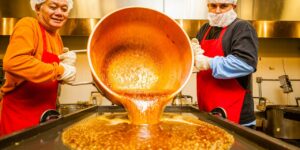 Craveable in Colorado: Hammond's Candies – How could poor Carl Hammond's frustrated mother know back in 1915 that her maverick son, who left high school after his first day, would one day be known as America's biggest candy cane producer…
Some factory tour related activities
Go on a historic tour inside a former mine or check out a local museum.