With so much to see and do in this state, it's often best to go with an organized tour. Most are available year round, and range from city tours, Segway tours, walking tours, bike tours, motorcycle tours, bar crawls, haunted tours, among many other guided excursions.
Segway Tours in Colorado
As silly as they look, everyone wants to ride a Segway. Combined this unique, thrilling experience with an interesting, informative tour. Friendly, knowledgable guides are happy to share everything they know with their guests. Most Segway tours run year round.
Historic Strolls, Haunted Ghost and Scavenger Hunts
What better way to see a city than by going walkabout? Small group tours of certain cities and historic towns are available. Go after dark for a unique ghost town, available in towns like Denver, Salida and Fort Collins.
Featured Sightseeing Tours
Guide to Sightseeing Tours in Colorado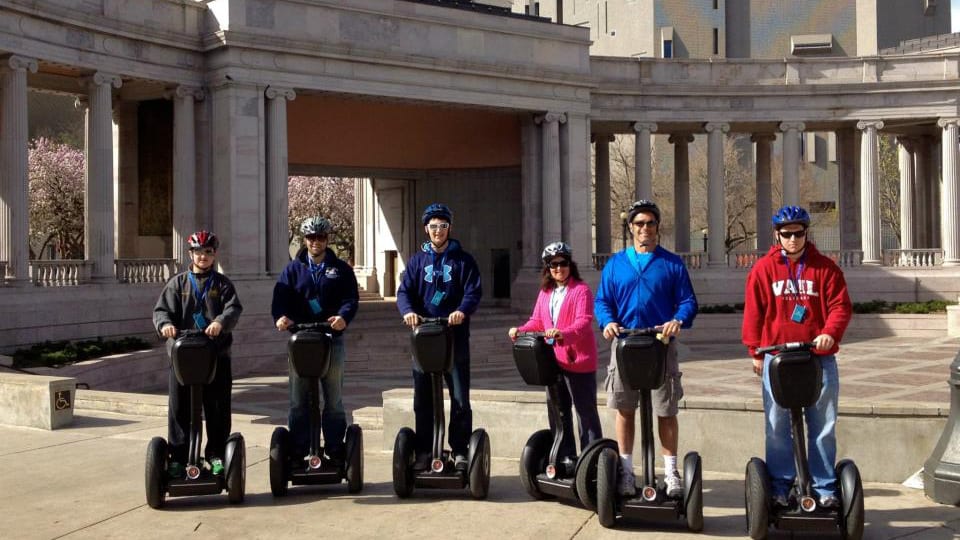 Sightseeing tours are a great way to make sure you make the most of your time with the precious bit of it you have. Vacations are short and there's a lot to know, so sometimes it's best to go out with the pros.
Guided tours are available in everything from rock climbing to backcountry skiing, both of which are covered on other pages. Sightseeing involves soaking in the historic landmarks, hearing the local lore, and overall enriching the experience from a guide's point of view.
On top of ensuring everyone gets the right education, guides are there make sure you stay safe. They'll teach you how to properly operate your Segway, or ensure everyone stays in control on a bar crawl. They handle any red tape ahead of time because they know what to expect.
Group sightseeing tours are an awesome way build relationships, whether with your friends, loved ones or colleagues. It's also an exciting way to make new, adventurous friends. If you're into astromy, consider heading down to Westcliffe or Silver Cliff for stargazing, home to Colorado's only official Dark Sky Community. They meet May through October for stargazing parties. Plan your next outing soon and make sure it's an unforgettable one with a guided tour.
Latest in Sightseeing Tours
Related Activities