Since 1989, Royal Gorge Helitours has been giving thrilling rides in helicopters in the Royal Gorge area near Cañon City. The granite canyon walls, towering mountains, and famous suspension bridge make for an unforgettable and picturesque journey.
When you take off from the Royal Gorge Heliport and fly into the sky, you feel freer than any other mode of transportation. In a matter of seconds, you'll have soared above the canyon wall, and the almost 1,000-foot plunge to the Arkansas River below will be in full view.
The experienced pilots are friendly and have over 7,000 hours of flight time in the Colorado mountains and over three decades combined in aviation. It's one of the best ways to experience this narrow canyon and high suspension bridge.
Year-Round Heli Tours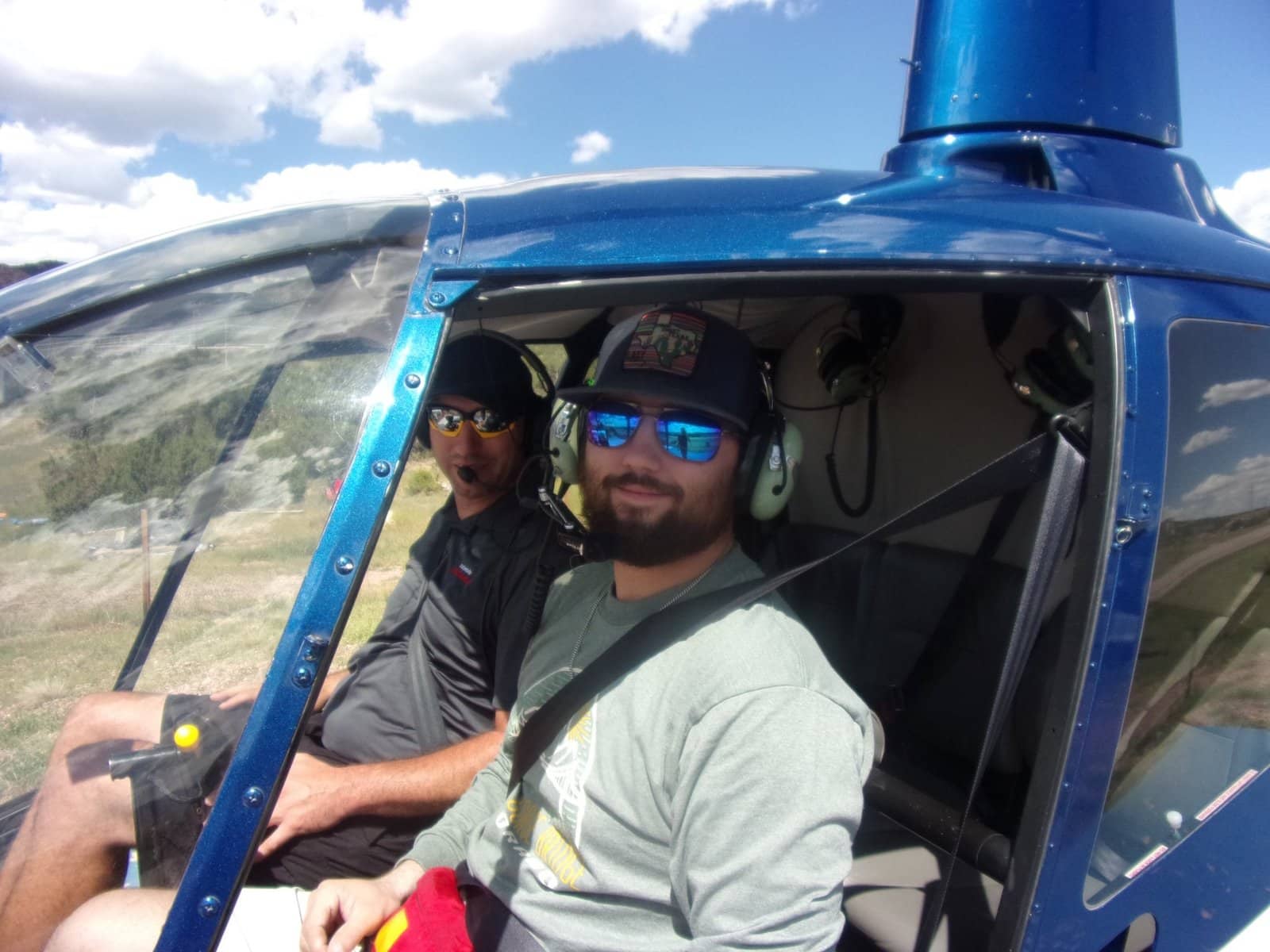 Each Robinson R66 helicopter can hold a maximum of four people in addition to the pilot. There is a two-seat minimum, so if you would like to travel solo, you'll have to buy two tickets. Even though it's best to book flights ahead of time, it's possible to purchase tours on a walk-in basis, depending on availability. Online reservations are quick and easy to make.
Tour options range from 8 to 90 miles long and are more expensive the longer they go. These include the following selections:
Bridge Run Adventure
Canyon Run Adventure
Royal Gorge Run Adventure
Big Horn Sheep Tour
American the Beautiful Tour
Pikes Peak Tour
Royal Gorge at Sunset
Sangre de Cristo Sunset Tour
The Colorado Sunset Helicopter Tour
Pikes Peak at Sunset
If you have a special occasion or proposal in mind, contact the company, and they will help you work out a plan to make your event memorable.
Details
Address: 45045 US-50, Cañon City, CO 81212
Phone: 719-648-5580
Season: Year-round
Website: royalgorgehelitours.org