Colorado is famous for its beautiful mountains and stunning vistas, and the easiest and most thrilling way to see them is on one of the helicopter tours located around the state. Luckily, a number of companies throughout Colorado offer tours. While most offer routes within the mountains or the eastern section of the state, there's likely an option no matter your location.
Most tours operate during the summer months and all helicopter rides are heavily weather-dependent. Book tours in the early morning for the best chance at good weather, and be flexible to avoid getting rained out or delayed.
Year-round Helicopter Tours
These sightseeing tours make for an adventure you'll always remember. Soar high above the Rockies and some of the most scenic places in the state.
Royal Gorge / Colorado Vertical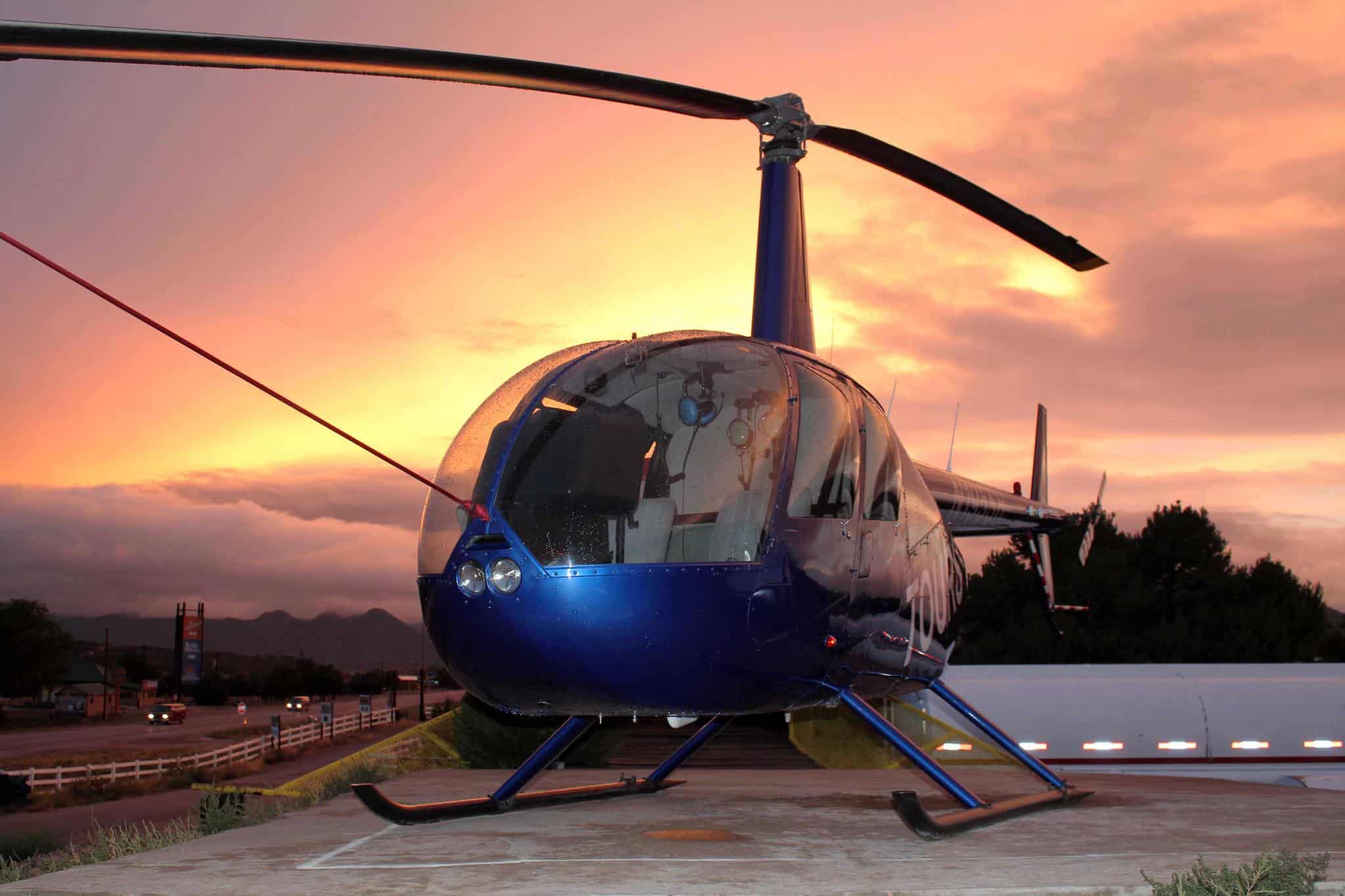 Royal Gorge Helitours operates out of Cañon City and has been in operation since 1989. In 2011, Colorado Vertical Adventures took over operations, but tickets can still be booked either through Royal Gorge or through Colorado Vertical. All tours use a Robinson R66 helicopter, which seats 4 passengers in addition to a pilot.
The company features a number of different tours, the most budget-friendly of which is Bridge Run Adventure, a 5-minute ride that provides incredible views of the Royal Gorge Bridge. For a more extended adventure, consider the incredible Pikes Peak Experience. This stunning ride takes approximately 50 minutes and offers views of Pikes Peak, the Royal Gorge, and the Red Canyon.
Alpine Heli Tours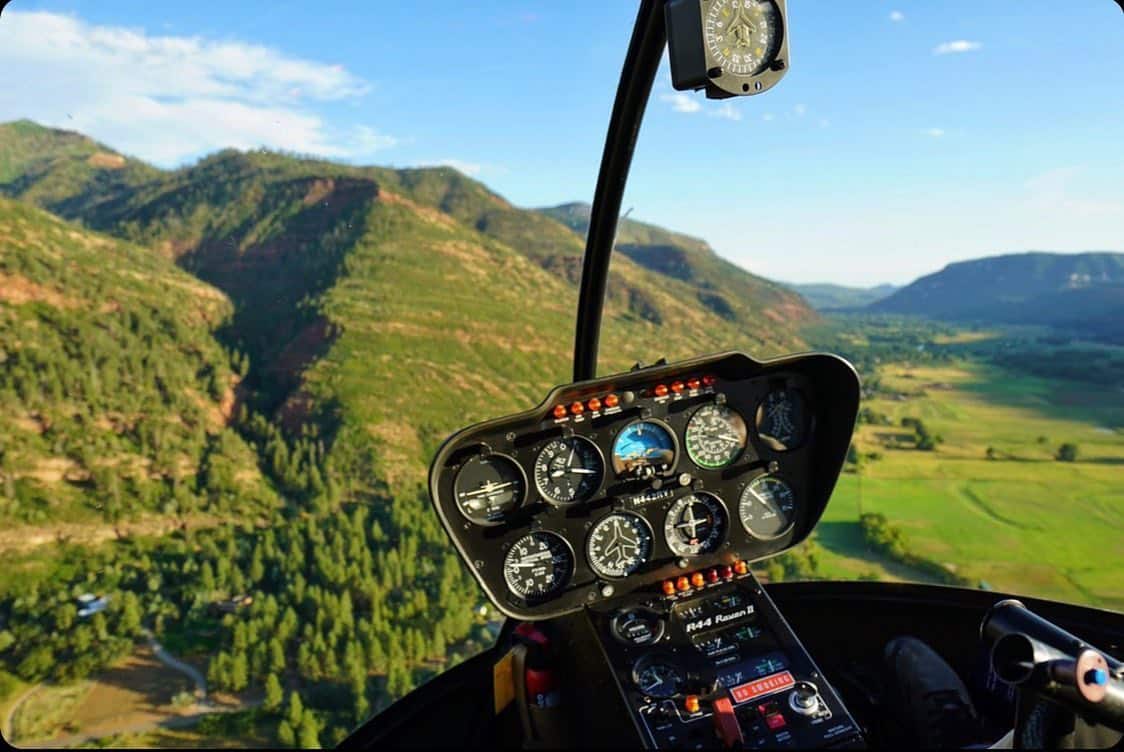 Departing from Animas Airpark in beautiful Durango, Alpine Heli Tours provides passengers with incredible views of the San Juan Mountains. There are a few different tours to choose from, but one of the most impressive is the Cascade Canyon Descent which winds along the Animas River through Cascade and Lime Canyons.
Visitors can see some of Durango's most famous sections of whitewater and as an added bonus, much of the route follows the path of the Durango & Silverton Narrow Gauge Railroad.
Other options include the premier mountain tour, the mountain lake tour, and the budget-friendly Animas City tour. Most tours are scheduled in the mornings to avoid bad weather. All tours are private, and passengers are encouraged to bring along camera equipment and phones to document the trip.
Gateway Canyons Air Tours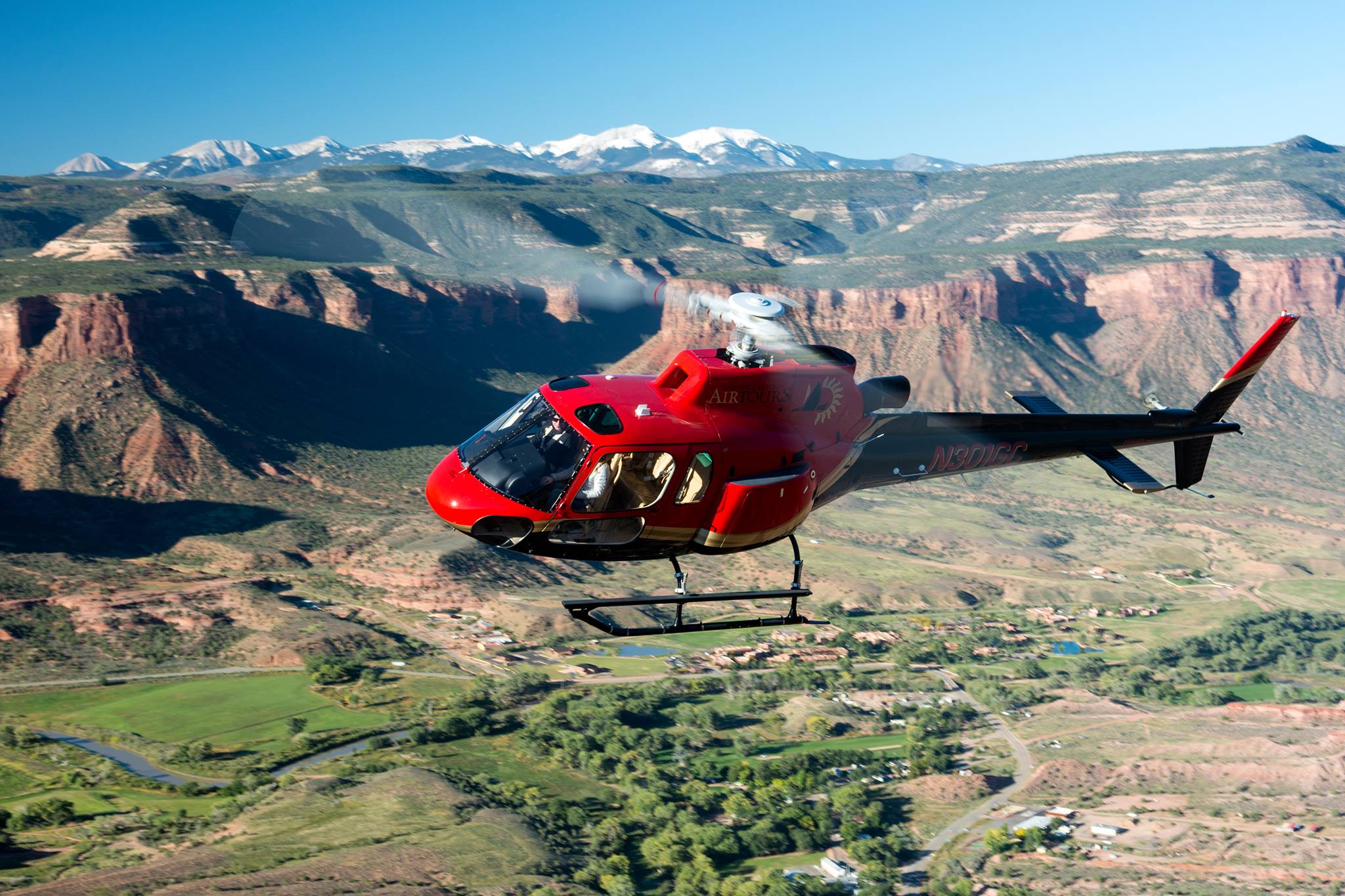 Located west of the mountains near the Colorado-Utah border, Gateway Canyons Air Tours is a unique touring company with a number of incredible flight paths to choose from. The most simple tour is the Castle Valley Scenic, which features 30 minutes of flight time spent above the red rock canyons near Gateway, Colorado.
For more adventure, consider the Arches Fly n' Ride. This bucket-list experience includes a flight to the Canyonlands Airport near Moab, a guided tour of Arches National Park on the ground, and a return flight to Colorado. Flight time is approximately 1 hour. All tours use the impressive Eurocopter AStar B3 which has air conditioning, leather seats, and noise-canceling headsets.
Macdonald Heli Tours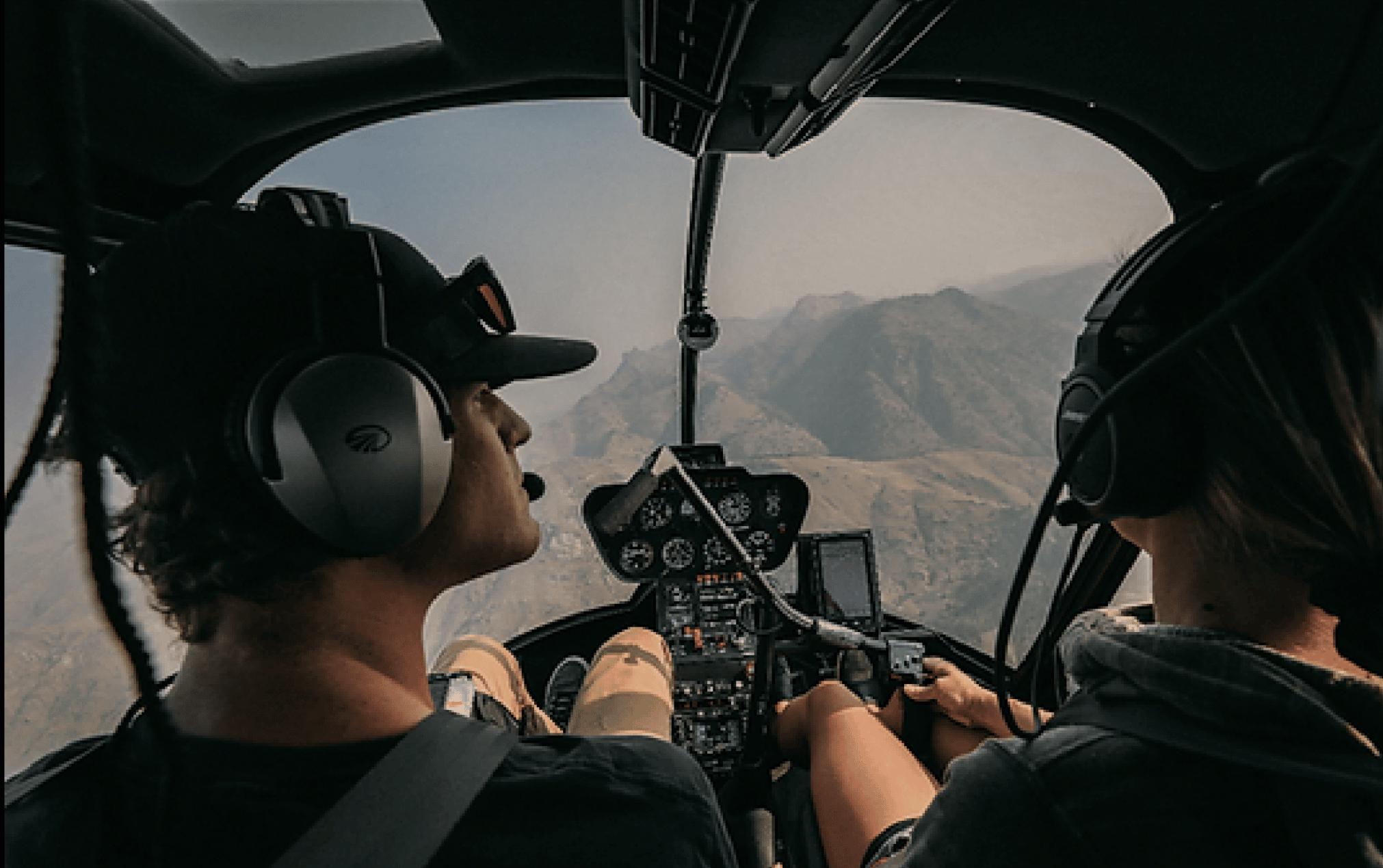 A smaller company operating out of Loveland, Macdonald Heli Tours offers helicopter rides in scenic northern Colorado. One of the popular tours visits Horsetooth Reservoir, Devil's Backbone Open Space, and Carter Lake. The ride lasts 45 minutes, and tours depart from the Fort Collins-Loveland Jet Center.
A maximum of three passengers are permitted on one tour, and the maximum weight for the party is 500 pounds. Reservations are required. Children of any age are permitted, but anyone two and older must have their own seat.
Zephyr Helicopter Company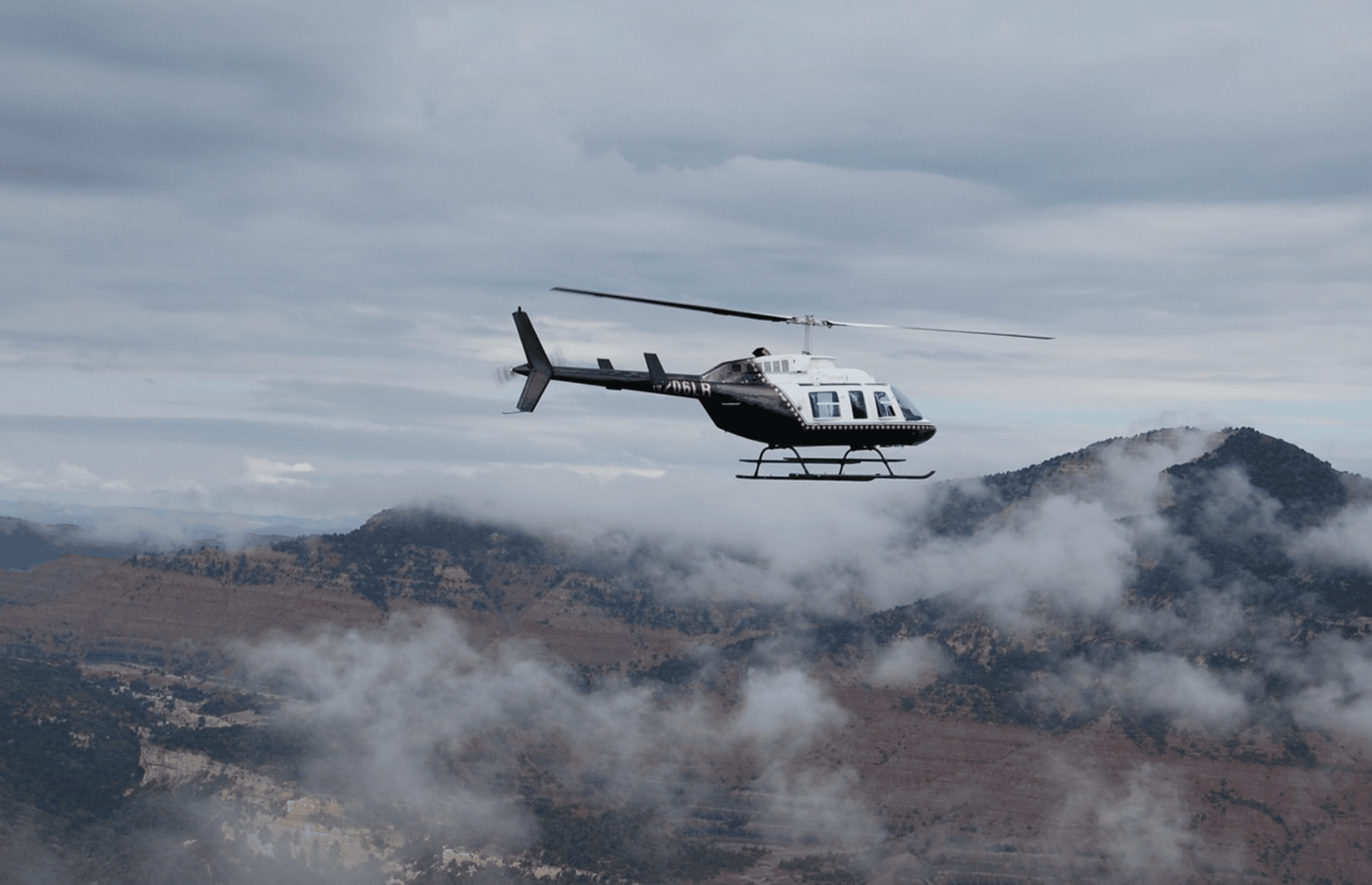 Also in Northern Colorado, Zephyr Helicopter Company operates out of Steamboat Springs. The typical tour lasts one hour and includes a detailed look at historic Steamboat Springs, the ski area, and the beautiful wilderness surrounding it. For visitors with specific wishes, the company can arrange custom tours.
Zephyr Helicopter Company flies a Bell 206L-3, which can accommodate 5 passengers and a pilot. Children are allowed, but they must be at least two years old and under adult supervision. Be sure to bring your camera!
Winter Heli-Skiing
When winter comes and the snow begins to pile up, pair a helicopter tour with some of Colorado's world-class skiing by trying out heli-skiing. This adventurous activity combines stunning views with fantastic backcountry skiing.
Telluride Helitrax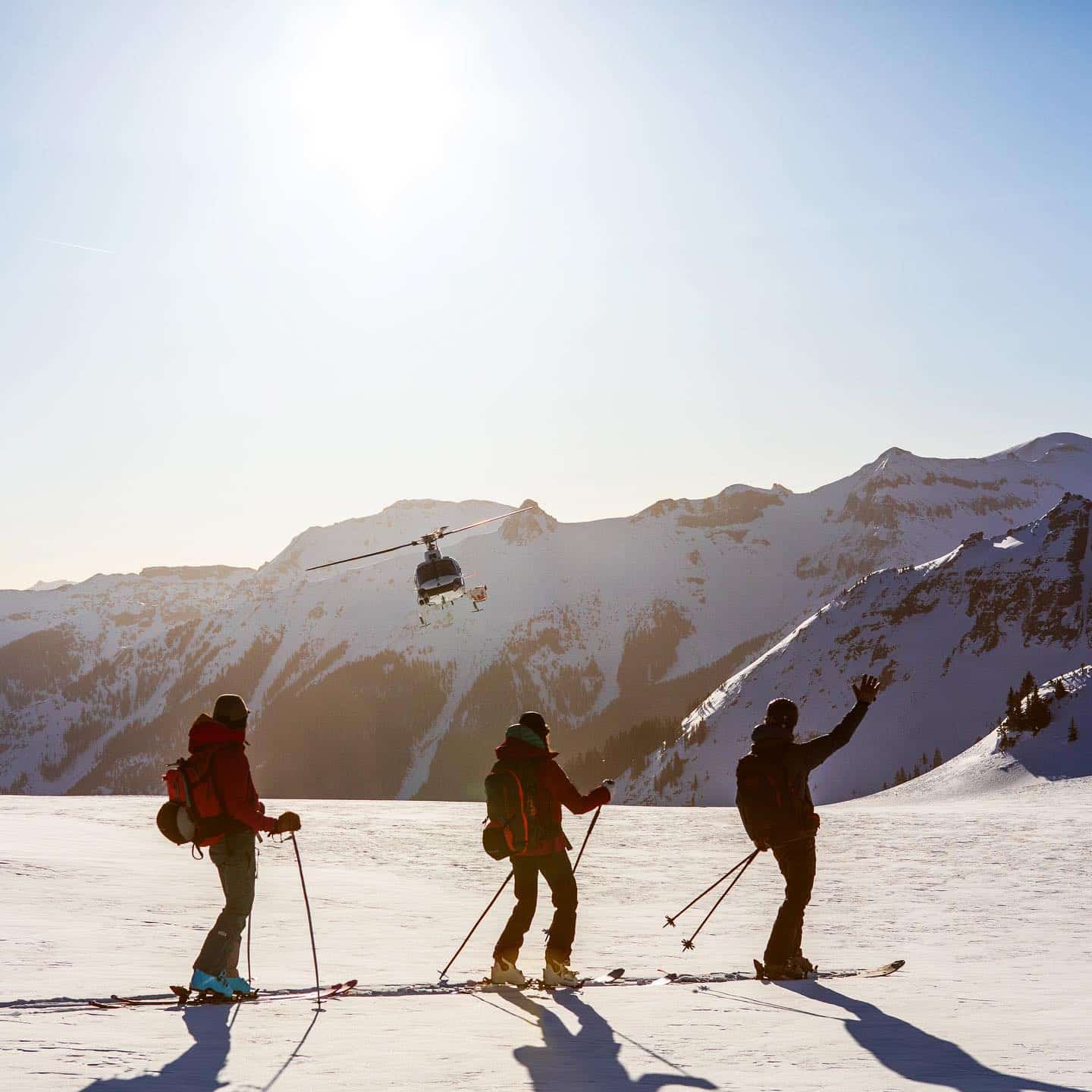 Located next to Telluride Ski Resort, Telluride Helitrax is a family-owned heli-skiing business that provides access to over 200 square miles of beautiful Colorado wilderness. Flying in the Eurocopter AS350 B3e, passengers can expect fantastic views and a unique way to drop in on some world-class slopes.
With so much ski-able land to choose from, Helitrax offers hundreds of helicopter drop points. Most runs are approximately equivalent to double blue or single black, but expert routes are also available for advanced passengers.
For a taste of what heli-skiing can offer, consider taking a ride on one of the 15-minute Telluride Scenic Tours that occur each afternoon during the winter months, depending on the weather of course. The helicopter can hold up to five passengers, and the cost is per ride, independent of the number of passengers.
Silverton Mountain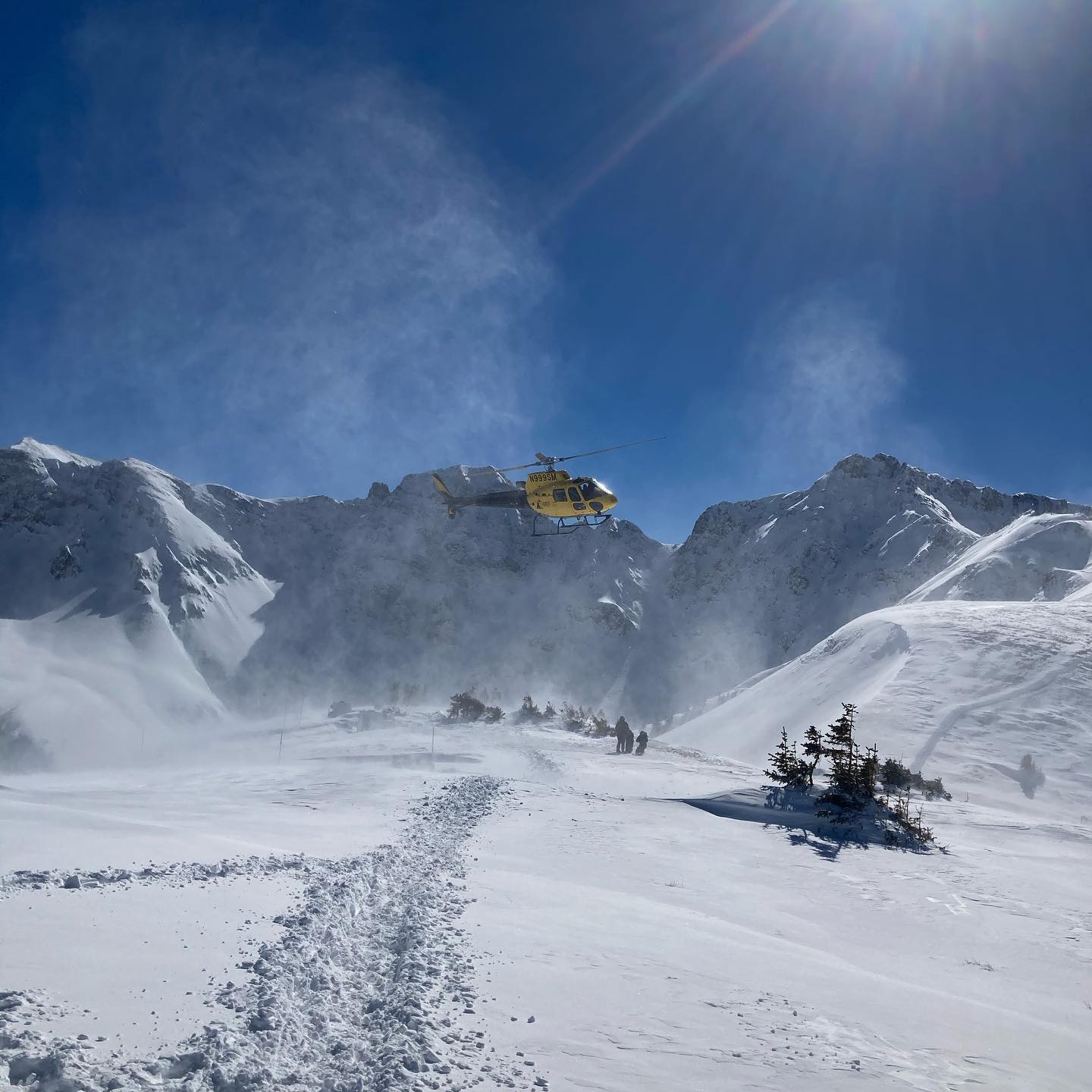 With heli-skiing available 7 days a week during the winter months, Silverton Mountain is one of the premier places for helicopter-accessed skiing in Colorado. The most popular package is the 6 Run Heli Day, which includes 6 drops across 29,000 rugged acres. For large parties or those looking for a more individual experience, consider booking a private helicopter for the day.
Heli-skiing is an expensive activity, but Silverton Mountain makes it manageable by providing single runs for a much smaller fee. Additionally, visitors staying in Telluride can book the High Flyer Package for helicopter transport between Telluride and Silverton.
Most reservations can be made online, but calling to book or for more information is also an option. That's a wrap on some of Colorado's most popular companies offering helicopter tours and heli-skiing. Enjoy the view!