Whether you're a remote worker in need of a motivating space or an entrepreneur looking for creative collaboration, you can surely find some clever coworking spaces in the Mile High City. This way you'll ensure you get the maximum productivity out of each work session.
With tech startups and other remote working opportunities currently rising, Denver offers plenty of phenomenal places to accommodate location flexible workers, whether on a daily or monthly basis. These kind of places provide so many benefits, such as lower costs compared to traditional offices, and valuable brainstorming sessions as a result of being in a community with like-minded people. It's very unlikely that your home is the best place for work.
Best Coworking Spaces in Denver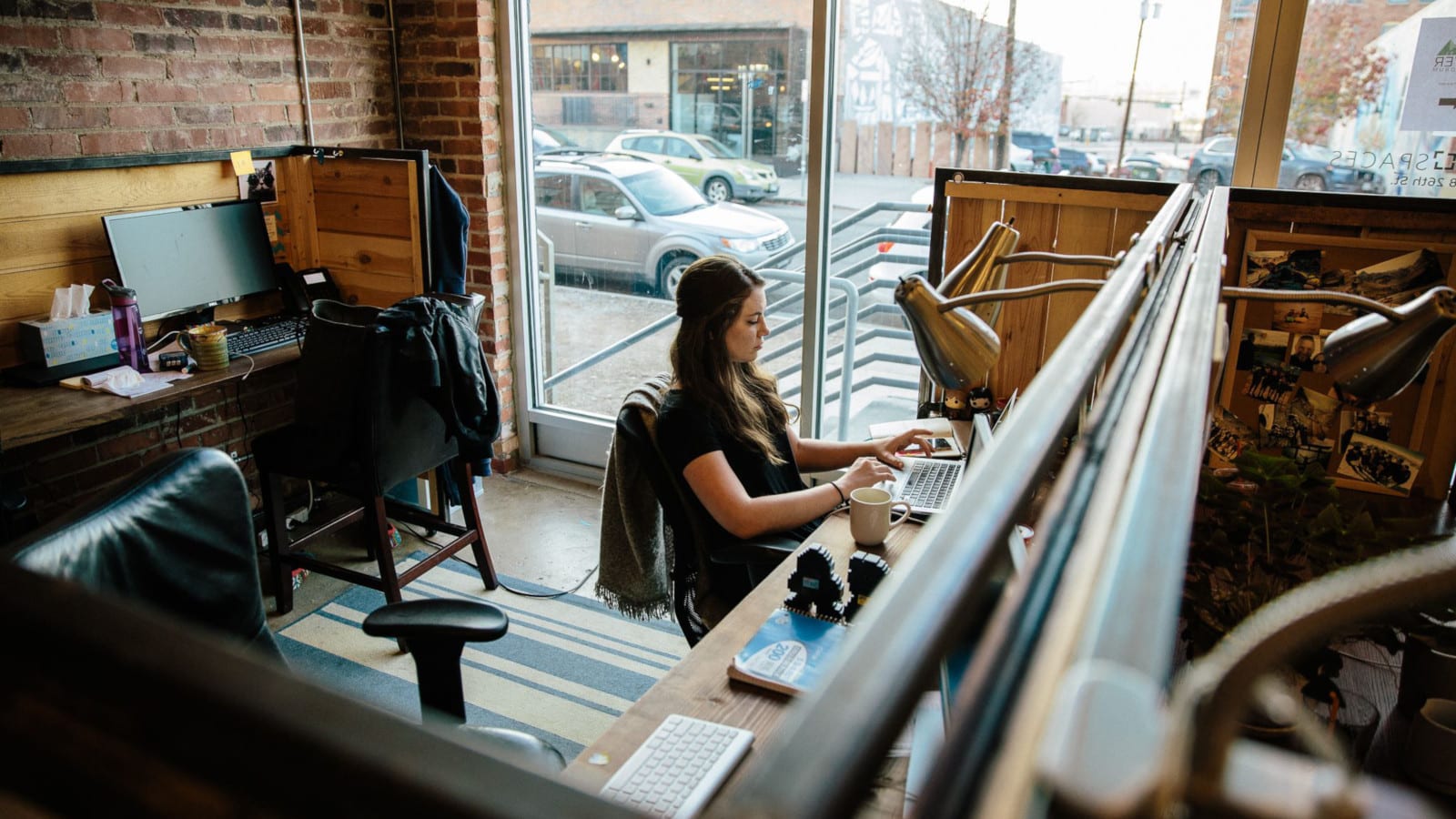 Coworking spaces are the perfect place for freelancers that don't seem to find their house the best place to boost productivity. The comfort of our own homes can be a distraction, so it's often more efficient to work in an office-type environment, and better yet to fall into a routine of going there each and every "work day". Even for remote workers without a real company headquarters in Denver, it's still easy to find an inspirational place to work other than a noisy coffeeshop or lonely library.
If you happen to be living in El Paso County, stop by one of Colorado Springs' best coworking spaces. It's important that your new remote office offers all of the conditions needed for taking care of business, without the excuses. The spaces all offer different perks, such as free coffee (pun intended), and it's up to you to choose the one(s) that you prefer.
For example, if you're working on a travel blog project, you need to be well concentrated, and it's inspiring to actually "travel" out of your house. Many of the coworking spaces offer super fast internet connection as one of their amenities, so you can be sure that anything you're working on goes smoothly.
Let's have a look at the best coworking spaces in Denver, CO, in no particular order:
Green Spaces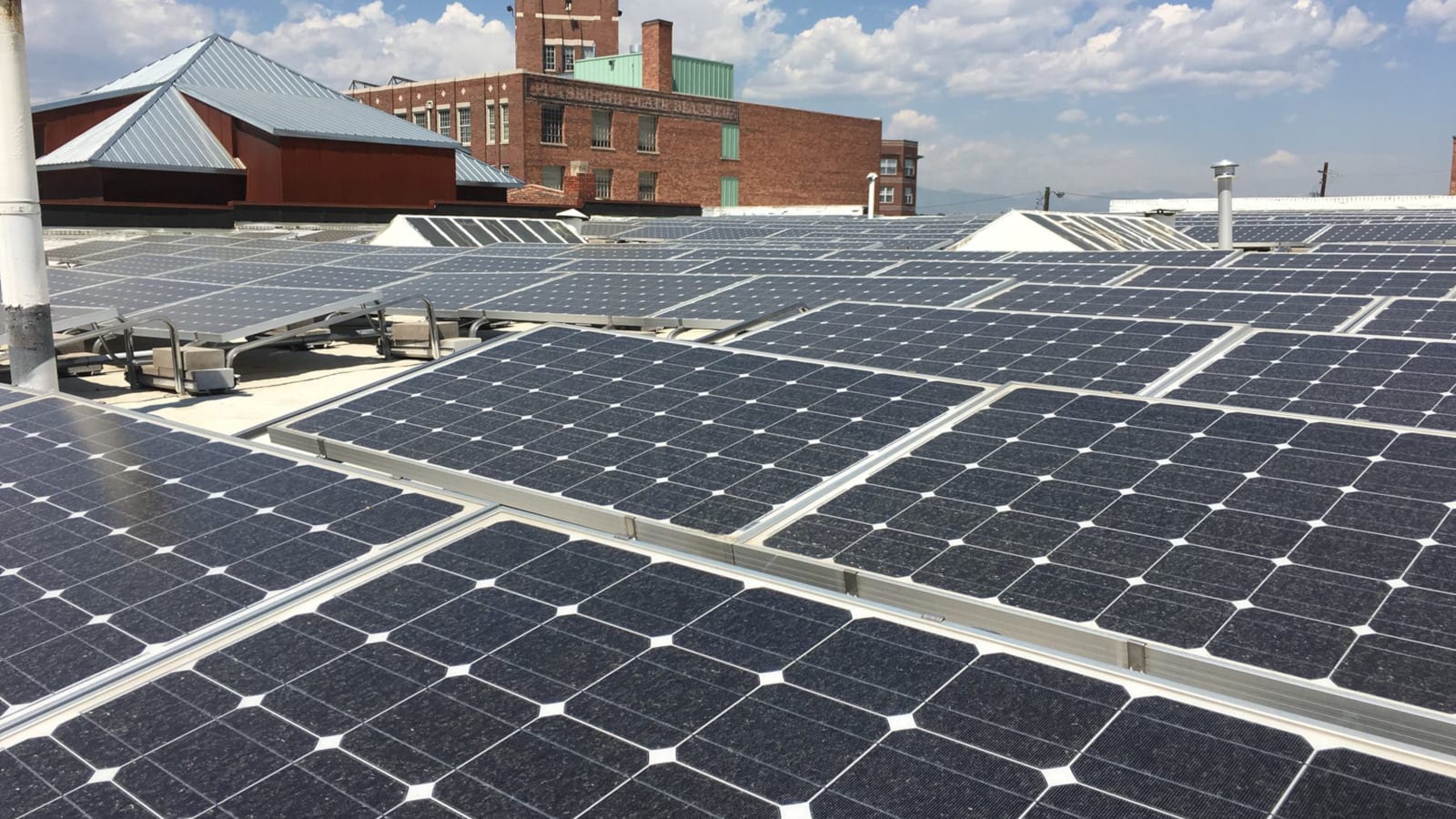 This is the perfect place for all the green entrepreneurs because it brings the possibility to work in a socially-conscious environment. Denver is known as one of the greenest cities in the nation, so this place is a good match to its spirit. This solar-powered workspace has a good reputation for being environment-friendly, as it is 100% powered by the Sun.
People that choose this place for working will encounter great perks, such as private offices, team spaces, as well as fully equipped conference rooms. And let's not forget the yoga classes and catered lunch too. This place is pet-friendly too, so you will have the possibility to be accompanied by your furry friend while coworking. Established in 2008 in Brooklyn, New York, Green Spaces is now headquartered in Denver's cultural RiNo Art District.
WeWork Denver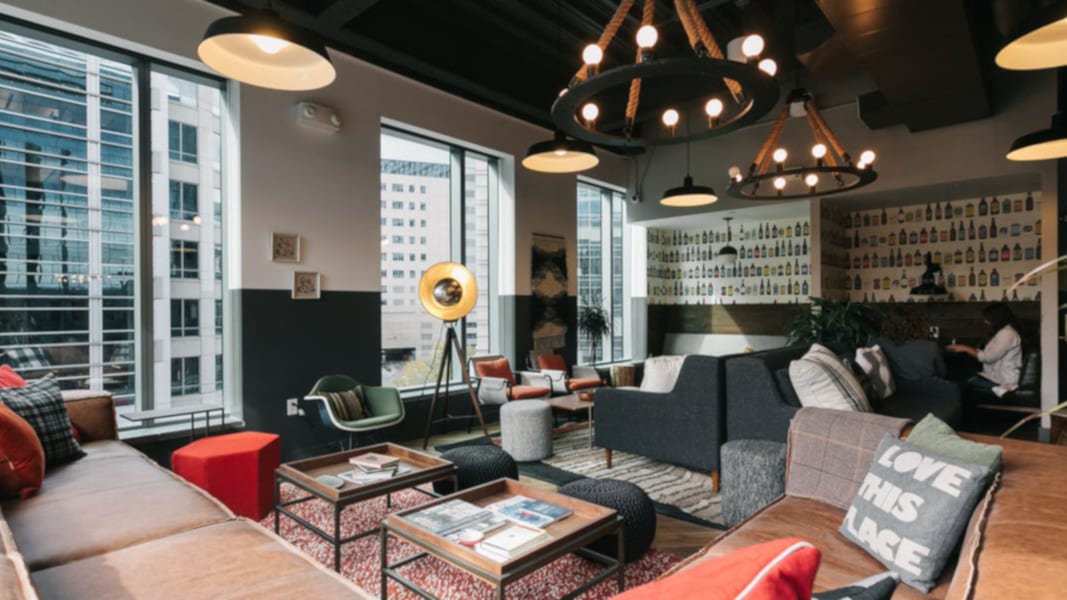 WeWork is present in over 200 locations in 49 cities around the globe, including a soon to be 7 in Denver, Colorado. When the sterile office environment is not your thing, it is time to move here. It's the perfect workspace for freelancers as well as companies looking for a non-traditional working space. If working from home makes you feel isolated, then you can make many friends here. The fast WiFI connection is only one of the many amenities they offer.
Events are common too. WeWork is hosting networking events too, which is an excellent opportunity to gain new business contacts. This is especially helpful if your work is more people-oriented.
Modworks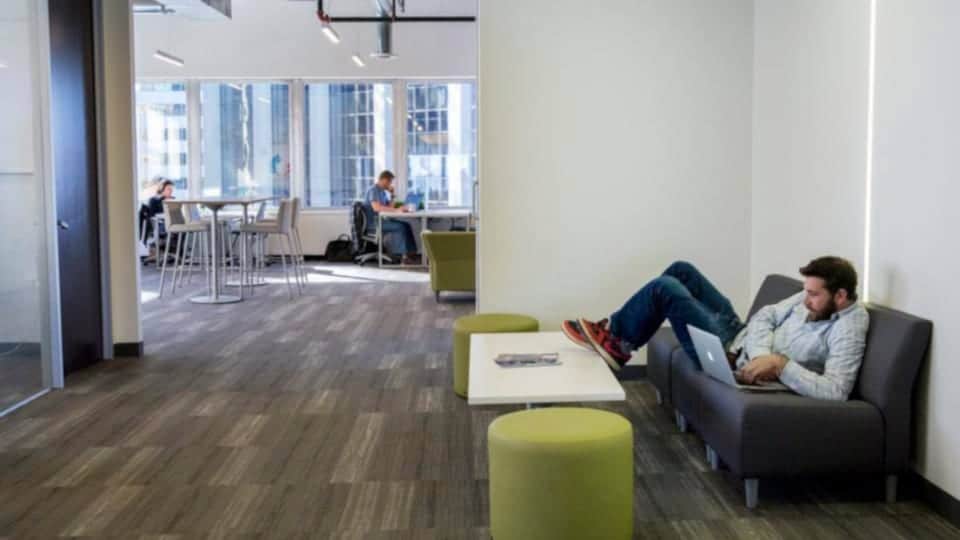 If the sleek appearance of the modern interiors stimulates your work productivity, this is the the place to go. While being quiet and spacious, it offers enough space for each person to set up their workstation and spread out. If your mind needs a break from time to time, you can enjoy the view of the Colorado Capitol building and a panoramic view of the mountains to the west. Their desks claim "the best views an office in Denver can offer."
Modworks is located on the 16th Street Mall in Downtown Denver. So if you would like to take a break from the hard work, there are plenty of restaurants and entertainment opportunities around. The pricing is all-inclusive, so you if you want a coffee or snack, it's complimentary.
Creative Density Coworking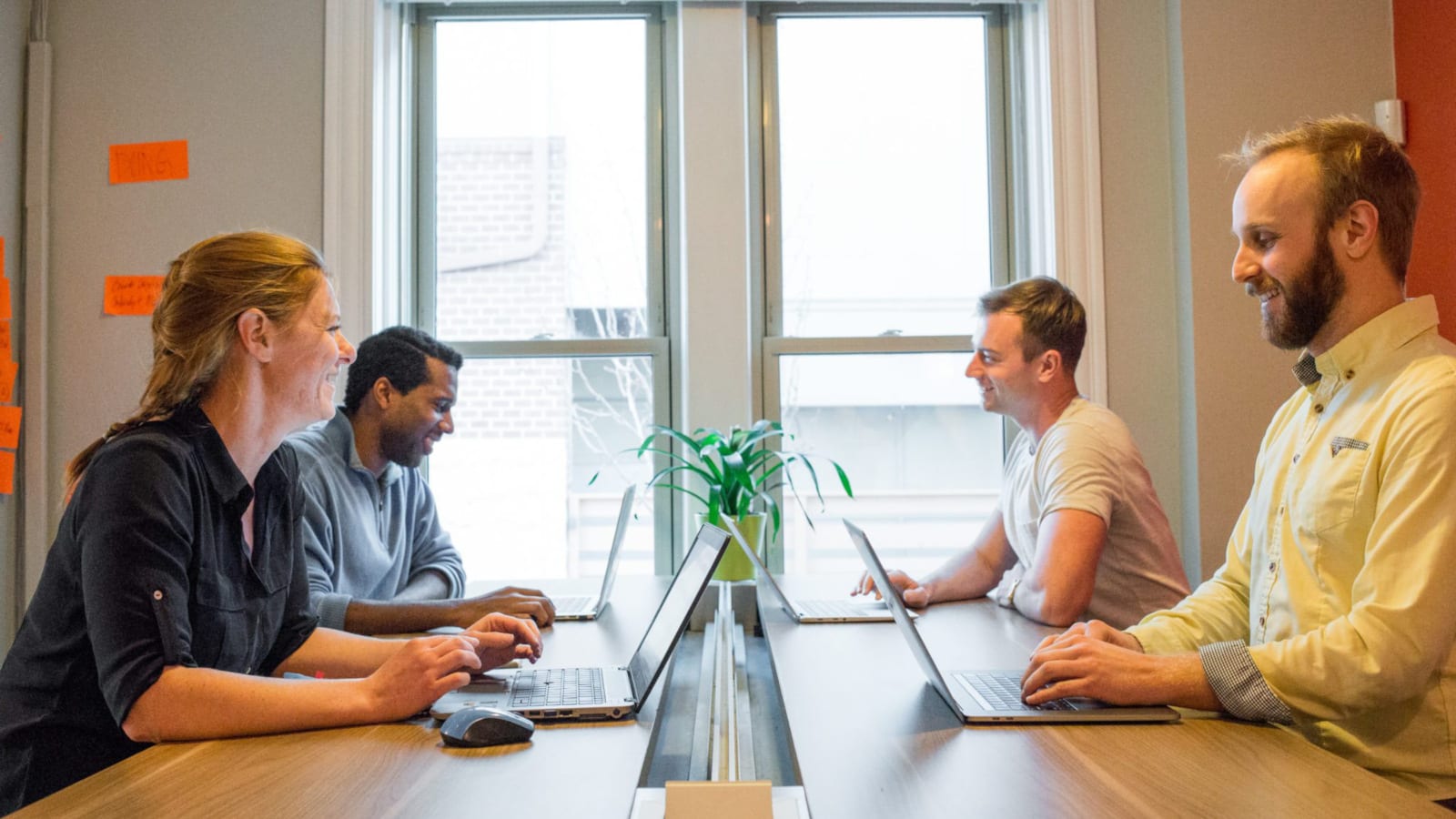 Creative Density Coworking is a fantastic space with a casual feel. It's great for all types of work. They offer both areas where can relax and chat with other members of the space, as well as the quiet focus areas that limit any distractions. Members have access to amenities such as reliable WiFi connection, 24/7 access, and a Chill-out Area, complete with a free kegerator and coffee.
The great thing is that they have flexible membership plans, which include daily, weekly, and monthly options. Everyone can pick the proper one depending on their needs. It's also located just outside the hustle of downtown, in Uptown, so you can you're convenient to it all.
Shift Workspaces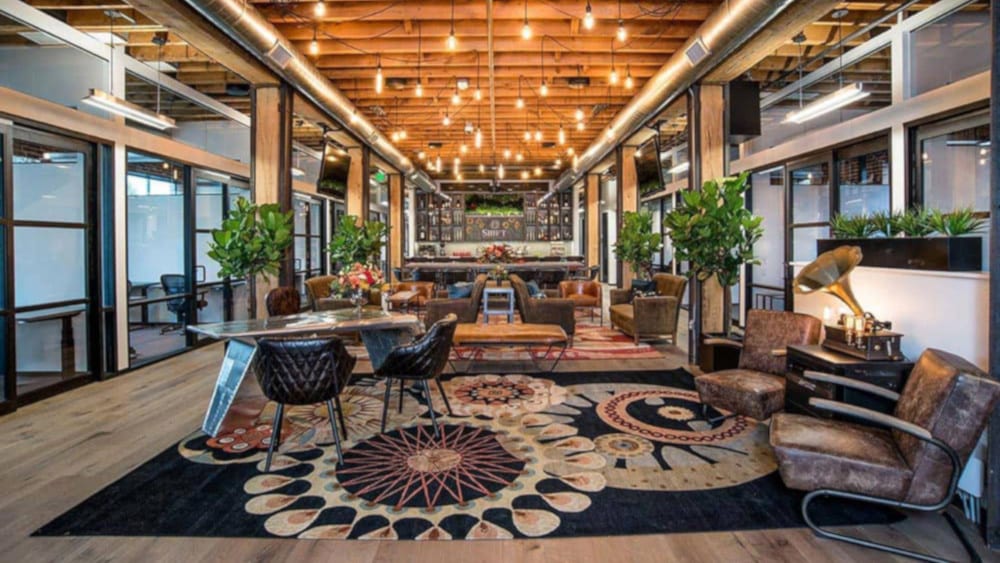 Shift Workspaces is all about productivity, health, and happiness. It intends to "shift" the way people think and feel about work, in order to make them happy. As happiness is associated with productivity, they provide many activities that boost the serotonin levels in the brain. Goodies such as massage therapy and a meditation room, as well as limitless supplies of good coffee and healthy snacks are included to make sure that workers feel awesome when doing their work.
Flexible memberships are available, ranging from a dedicated desk, to open workspace, and private offices, so you can choose according to your needs. The meeting rooms are fully equipped and can host meetings of large sizes. Shift Workspaces offers daily passes, so you can check the environment first and see if you will like the vibe.
Enterprise Coworking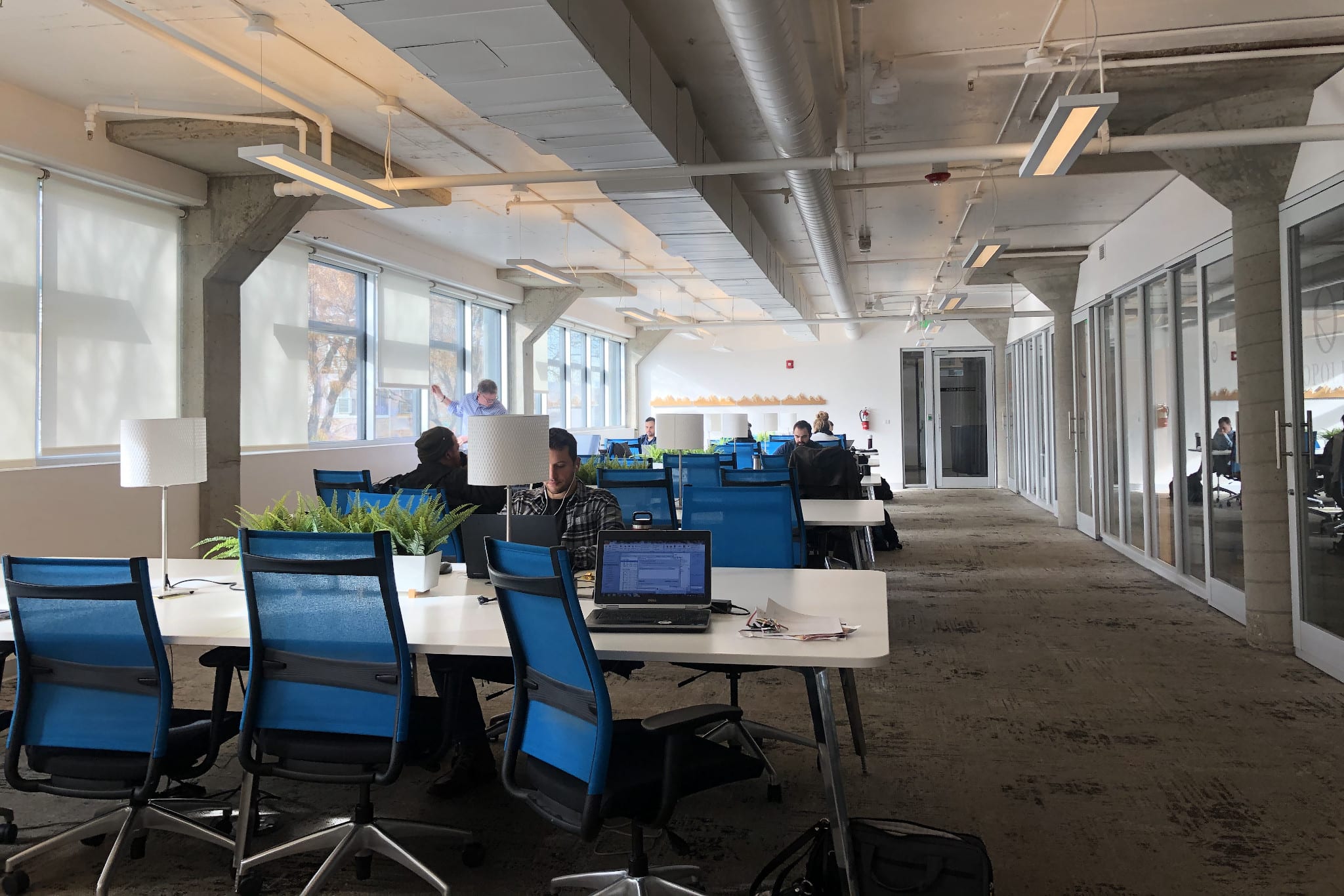 With two large locations in the Denver Metro, Enterprise Coworking may be the best coworking space for you. Their first location is in the Five Points neighborhood, aka RiNo. It houses 3 floors of working just east of the city, convenient if you're commuting from the north of Denver on I-25 (as you miss the bulk of traffic). The second location is Greenwood Village, another impressive facility, catering to those that live and want to work in the Denver Tech Center.
Enterprise offers flexible options for membership. The Basic Floater membership grants you 8am-5pm access to use its facilities, including free coffee, tea, beer, gym, game room, kitchen, phone call rooms, shared workstations, quiet library, complimentary printer access, and rooftop lounge. That's only $99/month with a onetime signup fee of $50. They also have a 24/7 access floater for $199. You can also rent your own desk or office. Businesses rent out full office spaces on mixed in with the coworking, so a dynamic environment is created. On Fridays you can stop by for only $5 drop-in fee and use the whole space that workday, including amenities.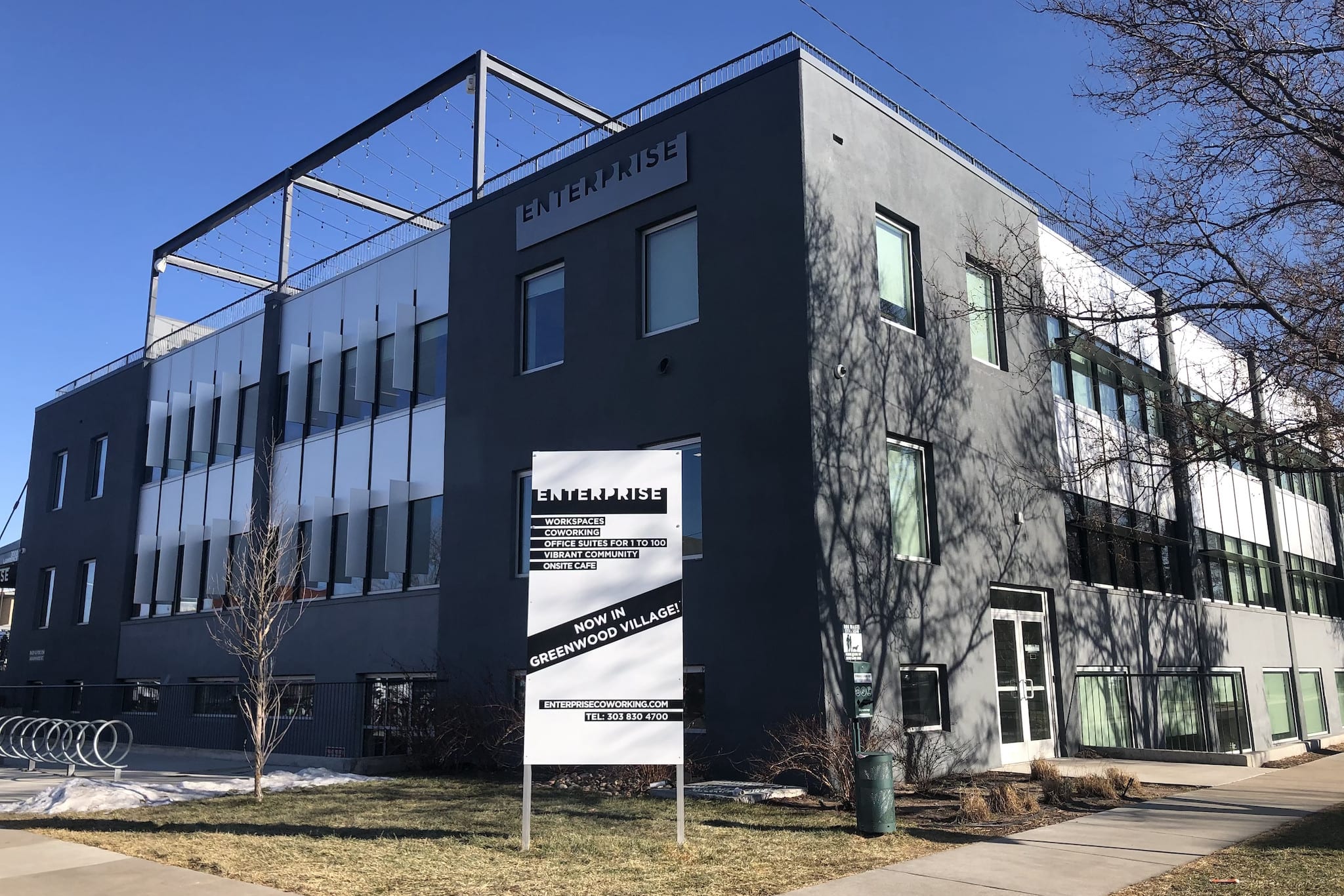 What's your favorite place to work remote in the Mile High City? In addition to coworking spaces, libraries and an occasional coffeeshop, try working in the cafe/lobby of luxury hotels in Colorado, the more stars the higher the motivation to earn more money to stay there.