Could be, you already visited Colorado for skiing, hiking, horse riding, or tried the local craft beer. However, this winter might be just the right occasion to visit the state again, this time – with literary purposes.
Colorado is the land where Steven King and Jack Kerouac had written their best-selling novels, it's also a motherland of famous poets. Could it also be a must-visit place for freelance writers?
Inspirational Places for Colorado Writers and Authors

We're sure it can be. Colorado has a lot of comfortable places to combine work and leisure, even some top coworking spaces. Plus the great nature improves health and inspires creativity. That's why we curated this list of best places in Colorado for writers.
Note: before you visit the following destinations, we really recommend first to take a look at the books that depict those very same spots. Not only it will be a great literary experience, but it's also going to make your trip that much more fun. So, let's start traveling Colorado the way the best American authors did.


Must-Visit Place #1 – My Brother's Bar, Denver

's trendy LoHi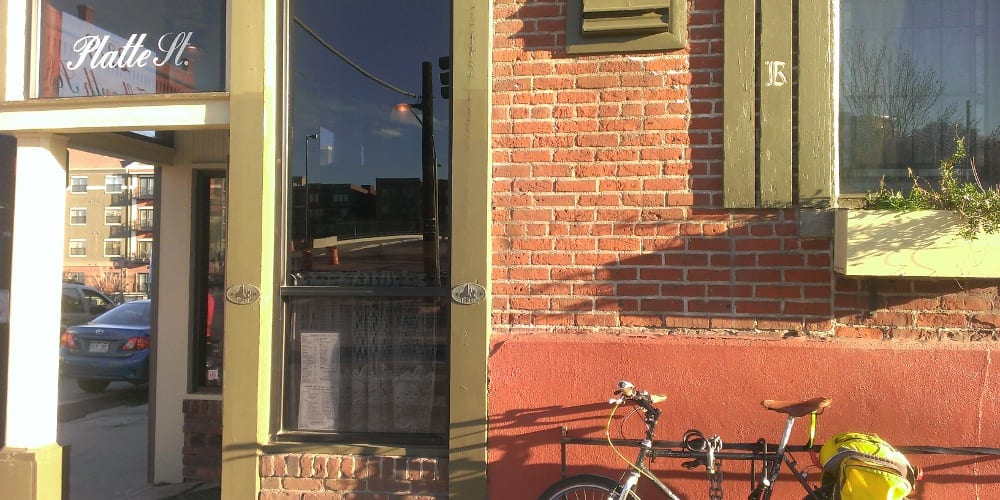 If you have read On The Road
(affiliate link), one of the most famous books of Jack Kerouac, you definitely remember how Sal, the main character travels to Denver. That's no accident – the writer fell in love with the town from the first sight because of its unique spirit and creative atmosphere.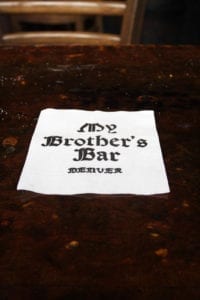 If you're in the Mile High City, of the first places on your trip itinerary should definitely be My Brother's Bar – the restaurant that has attracted writers for decades. For one thing, it would be an interesting experience at least from the mere tourist perspective. It's no secret that Colorado is famous for its exceptional craft beer. So, seems logical to start your journey from a bar, doesn't it?
Soak up your brew at My Brother's Bar with one of their greasy jalapeño cream-cheeseburgers. Some even say that the Mile High City is precisely the destination you want to go to feel the Colorado spirit. Great nature, friendly people, awesome beer – all the things one imagines when hearing 'Colorado'.
For the freelance writer: It's a wonderful bar to work in. Sure, evening noises will hardly do you good company, but mornings and afternoons are usually quiet. On top of that, you have a solid chance of meeting fellow-writers. It could be a great opportunity to explore the literary side of the city with someone else.
Must-Visit Place #2 – The Source, Denver's hip RiNo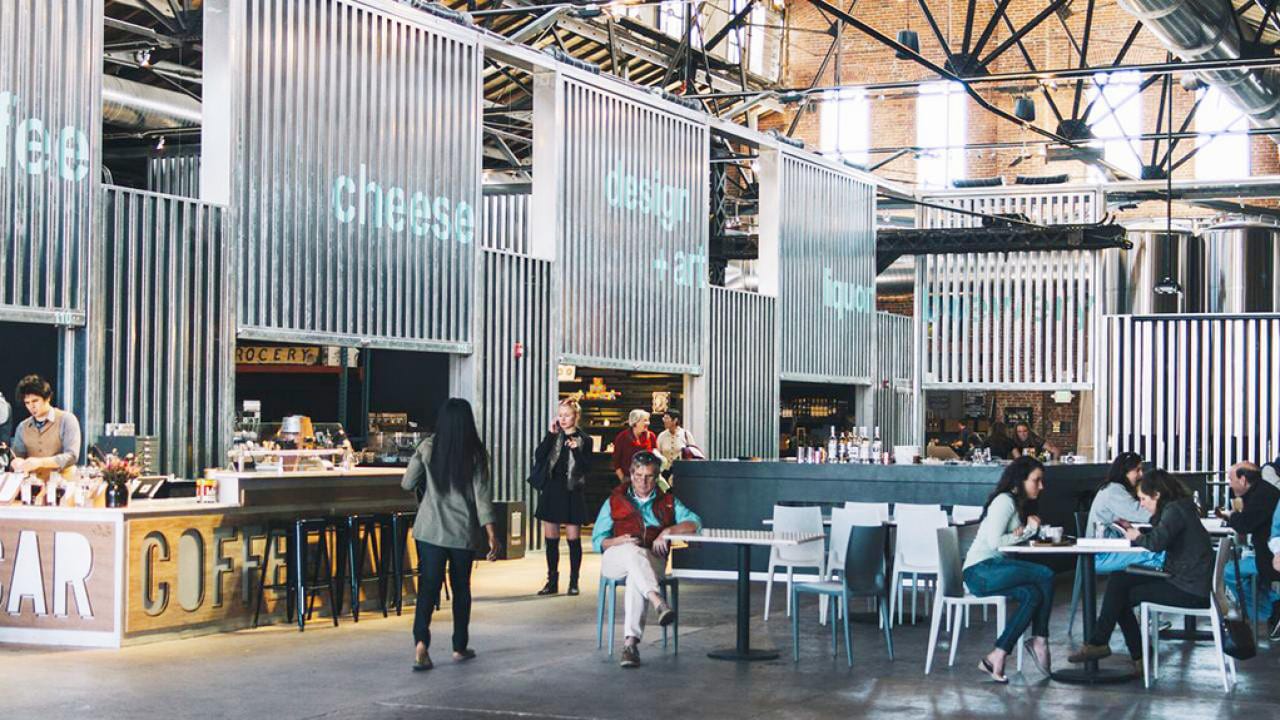 Going to Denver just to see a bar is not the wisest thing to do, and not just financially. While you are there, don't forget to stop by The Source in the RiNo district. Filled with restaurants, bakeries and craft shops, it's a great place to chill out and work. Freelance writers know how important and often challenging it is to find a place with fast Wi-Fi, delicious cuisine, and inspiring atmosphere. Well, great news – in The Source, the choices are plenty.
Did we mention the prices are pretty good? If you're looking for souvenirs or gifts for the loved ones, that's definitely a place to go. 

The indoor market with an industrial feel—features a brewery as well specializing in Belgian sour beers.
For the freelance writer: There's also an upscale 100-room hotel on-site, so you work, play and sleep under one roof…if you really wanted to.


Must-Visit Place #3. The Stanley Hotel, rocky mountain Estes Park
If you are making the trip to inspiring travel destinations for writers, it makes sense to stop at one of the state's most symbolic hotels – and not just an ordinary hotel. If Steven King managed to find the inspiration for his novel ('The Shining'), you'd definitely have fresh ideas for your own work – whether it's a future best-selling book or a blog post for the website.
What makes this hotel special? For one thing, it's exactly what inspired King for the synopsis of Shining – a family lives alone in a hotel during the cold Colorado winter. Just in case you were wondering, there is nothing so creepy and delightful at the same, but taking a look at the place of inspiration of one of the greatest authors of our time. Even if that writer is creating horror.
For freelance writers: Inspiring mountain views surround. The hotel is facing the mountains well enough to see them from any room. Also, Estes Park is an amazing town with perfect streets for strolling any time of year, plus its teeming with wildlife, especially deer and elk. The hotel is pretty close to the Rocky Mountain National Park, one of the most popular Colorado attractions, open year round.

Must-Visit Place #4 – Cussler Museum, suburban Arvada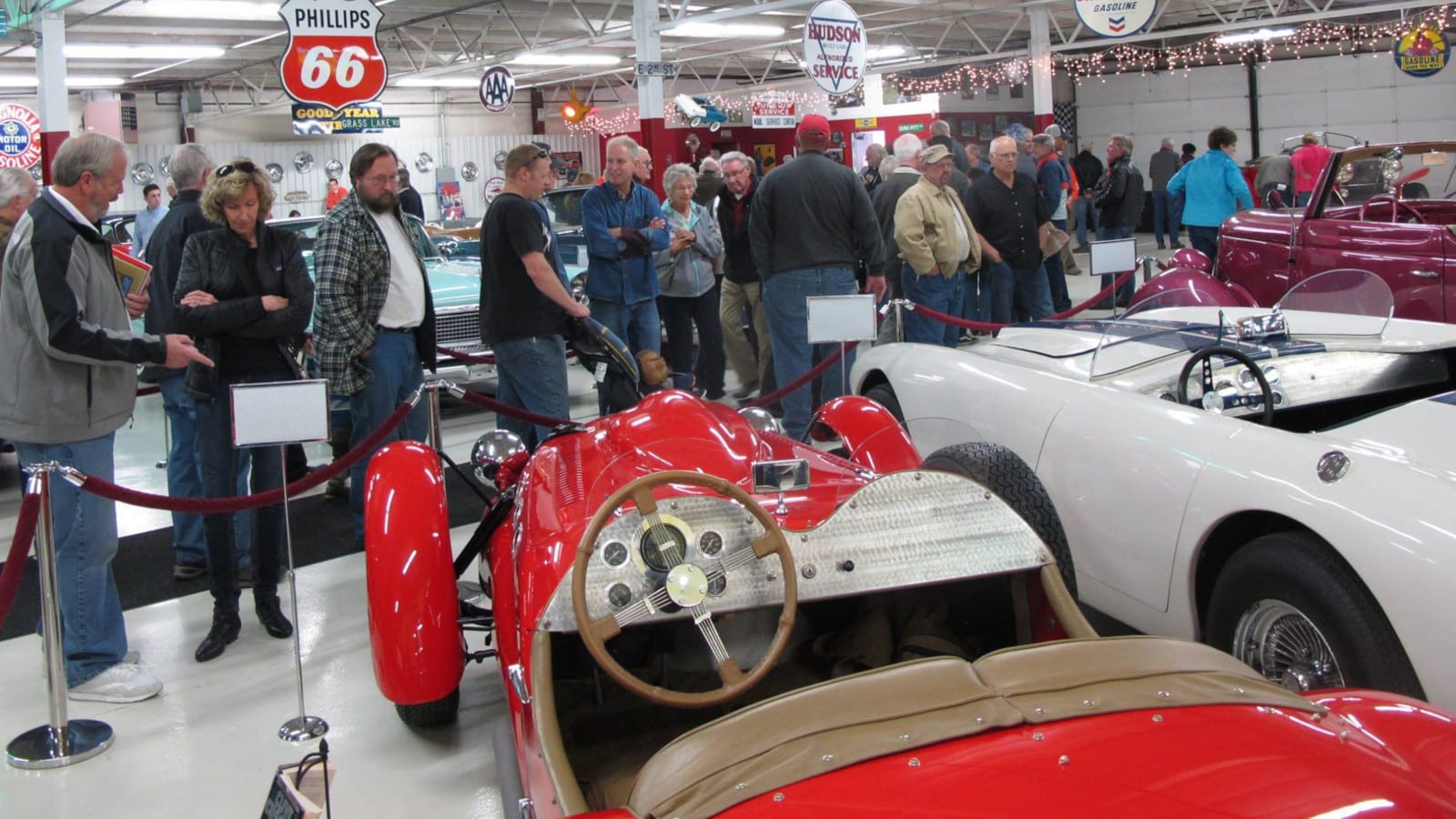 They say talented people are talented in everything they do. That statement definitely proves to be true on the example of Clive Cluster, best-selling adventure author. He proved himself to be equally successful in the business of collecting vintage cars. The Cussler Museum displays more than 100 old cars from 1906 – 1965. If you're thinking of working on a historical novel or a screenplay, what could be a better place for inspiration?
Even if you write a magazine article, a blog post, or a bunch of emails with no historical component, it will still be a fun experience. You'll be amazed at how little we know about vintage cars – most of them are still working.
For freelance writers: It's a nice place to unwind and receive motivation. After taking a look at the collection, you'll most likely want to write an article about vintage cars. Afterward head to Olde Town Arvada, for this unique downtown district lined with colorful shops and restaurants.
Must-Visit Place #5 – Woody Creek Tavern, secluded Woody Creek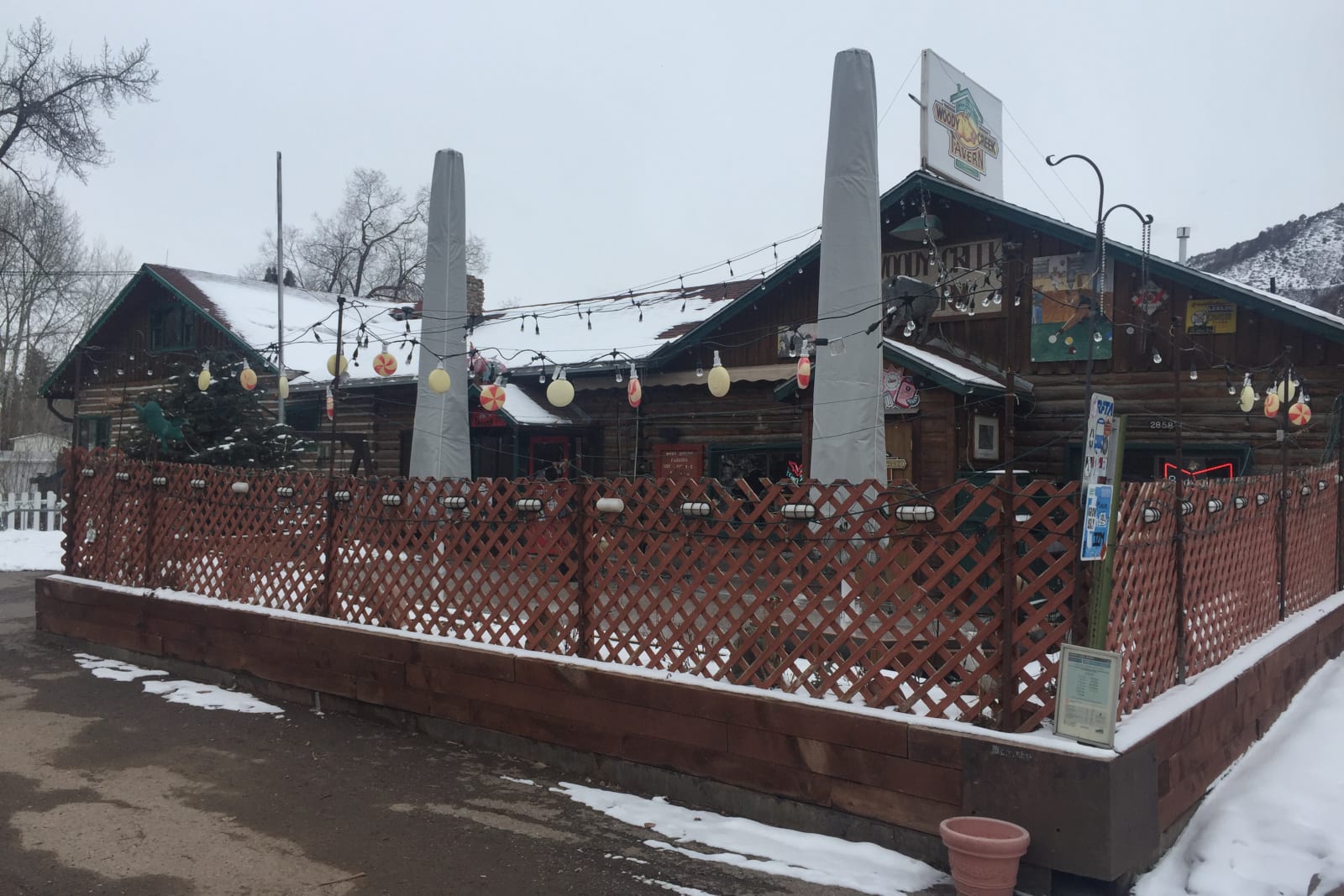 It's no coincidence that many American writers worked in small cities, some even with less than 100 residents. The atmosphere of a tiny town has a particular magic, something that inspires and calms down. If you live in a big city, come to Woody Creek to feel the striking difference. It's right by Aspen, so you'll find tons to do, without any of the hustle and bustle of the capital.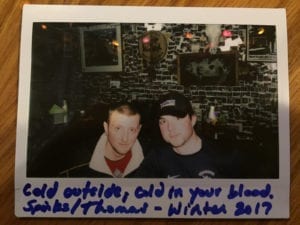 If you're also a fan of Hunter S. Thompson
(affiliate link), a famous journalist, you'll definitely find a lot of motivation since the town was the writer's residence. Head to Woody Creek Tavern to work in quiet in mornings and afternoons, or enjoy pleasant local company in the evening. It's still relatively tourist free, at least relative to the bars in Aspen.
For freelance writers: It''s a great place for eating, having a drink, and writing everything from emails, blog posts, to school articles. The stress-free atmosphere of a village gives you the possibility to relax and just create – no traffic jams, long lines, or people in a damn hurry.
Must-Visit Place #6 – Denver Central Library, cultural Golden Triangle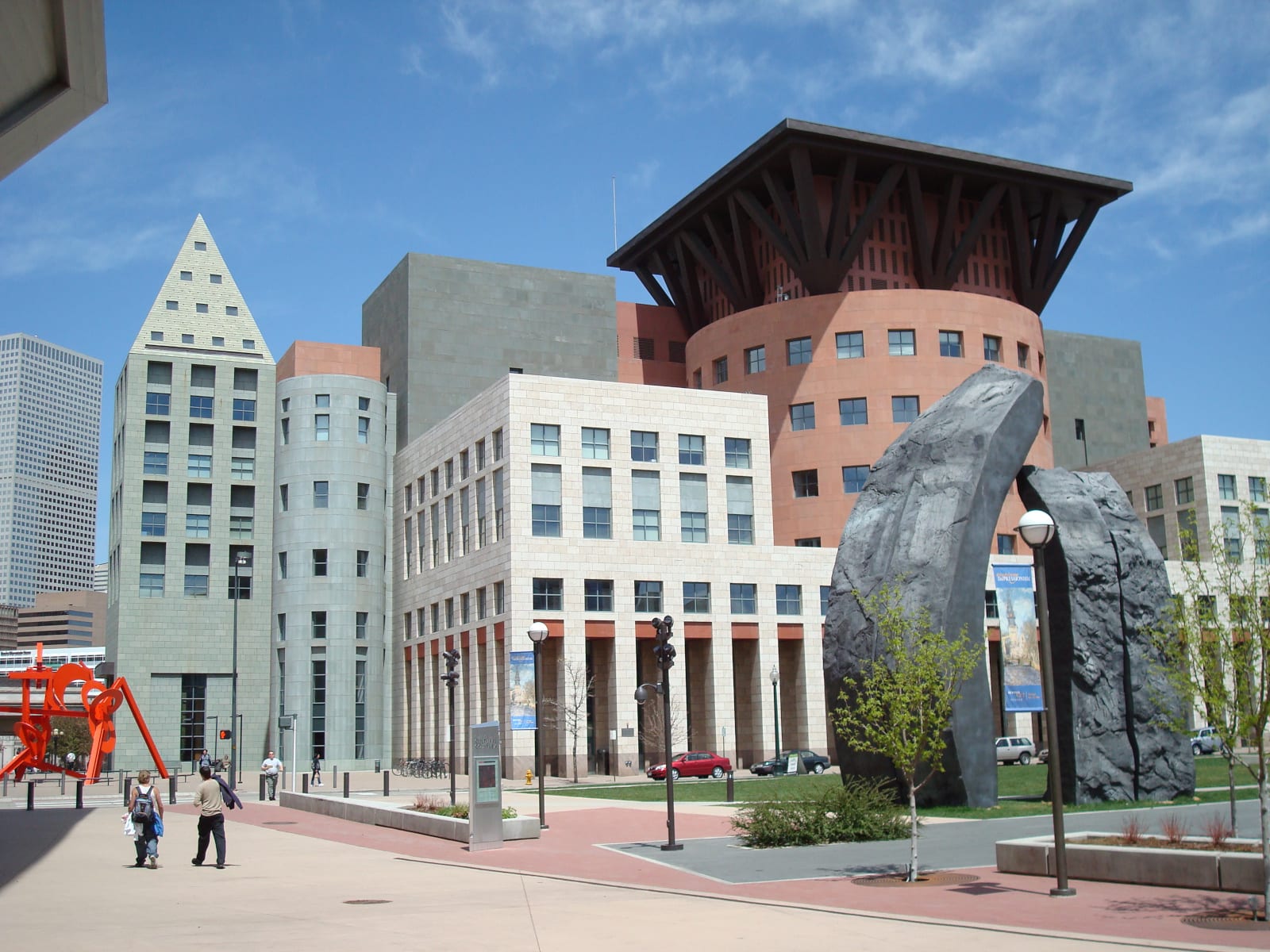 No one gets the struggle of finding a quiet workplace like freelance writers and authors do. If you are a student or a journalist who faces urgent deadlines all the time, you need a travel-office even on vacation. 
Libraries are the perfect options – they are strict on volume, have plenty of books to reference, and a literary atmosphere in the air.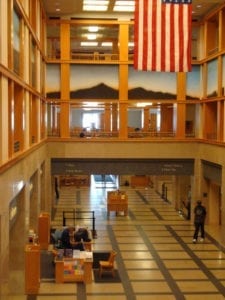 Situated right next to the Denver Art Museum in the Golden Triangle District, the Denver Central Library is open seven days a week, on limited hours, never later than 8pm or earlier than 9am. It's the largest library in the state located in a colossal castle-like building. Add in an eclectic mix of locals and visitors alike, and you both people watching and artistic motivation. And while you're on the road this winter, you can stop by hundreds of Colorado libraries, all around the state.
For freelance writers: When you get tired of writing, you can take out one of the 2 million books (combined with the 25 total Denver Public Libraries) and look for inspiration there. Or even better, take a walk outside soaking in the wild that is Downtown Denver.
A few final tips to make the most of Colorado
Perhaps you feel your creativity needs a boost, so you're looking for inspiration in the Rocky Mountains. While you're here, don't forget to stop and smell the flowers. Do the classical tourist activities like trying skiing, hiking, or horseback riding on beautiful landscapes, depending on the season.
Good writing needs inspiration, and inspiration needs a good rest.
But if you caught that moment of inspiration, sit down and write what you feel. Colorado is a special state, and American writers definitely agree on that. Make the most of the impressions you get every day and turn them to words. Good luck and great trip!