Made in Colorado has a nice ring to it. This holiday season give your friends, family, and yourself, a unique gift from the Centennial State. There are products of every kind from snowboards to baby diapers.
Colorado-headquartered companies produce everything from hi-tech snowboards and ski jackets, to sweet and savory candies. There are a myriad of products in every kind of category. These local Colorado companies have a well-earned reputation for quality. So you can be assured your item will last as long it's supposed to.
Even if you live out of state, it's easy to get a taste of Colorado delivered to your door. Find a unique gift from our personal favorites below. Someone on our staff has owned, used or eaten something from every company listed.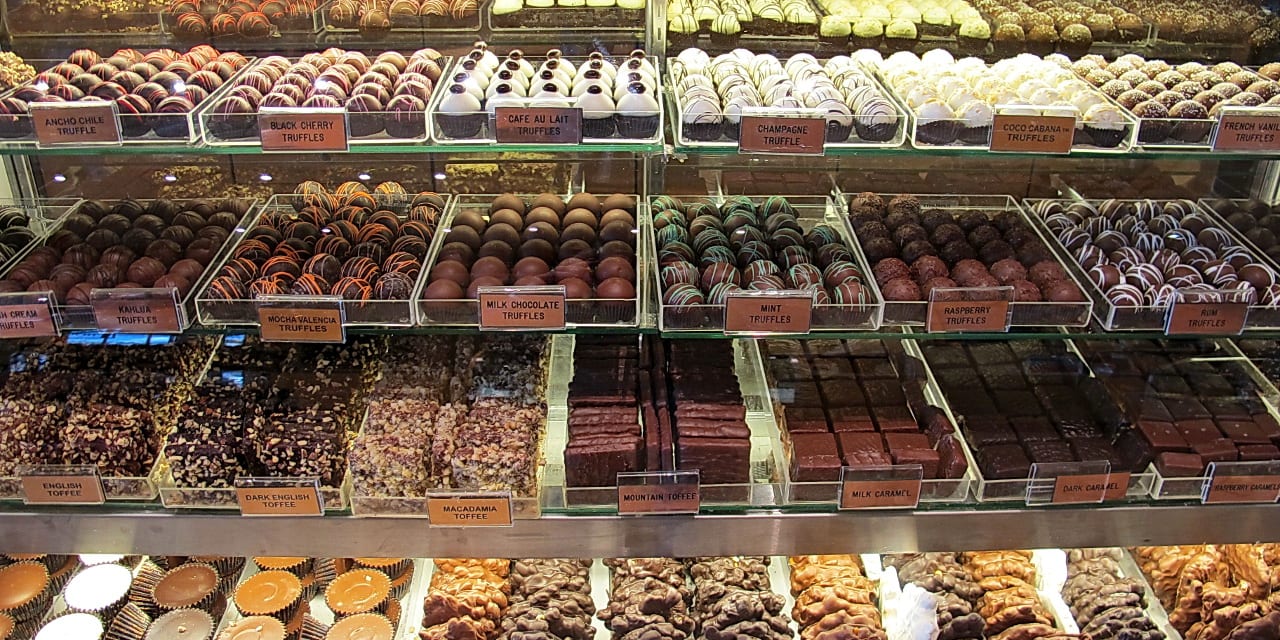 Support small, local companies, and in Colorado, there is no shortage of unique locally owned businesses to choose from. From locally sourced handcrafted goods and products to well-known made-in-Colorado brands, Colorado showcases a wide variety of locally made products that would be great for anyone on your list.
Disclaimer: Information below is subject to to change. This article contains affiliate links. Uncover Colorado is a participant in the Amazon Services LLC Associates Program, an affiliate advertising program designed to provide a means for sites to earn advertising fees by advertising and linking to Amazon.com.
Colorado Body Care Gifts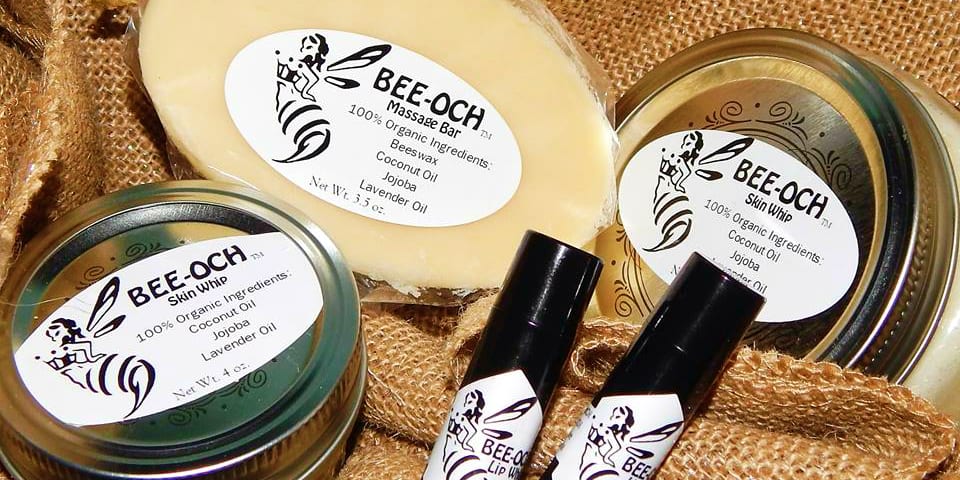 Take care of your body. Treat it to something made locally of high quality ingredients. From facial wash to lip balm, Colorado produces plenty of body care products.
BEE-OCH – organic body care products from Fort Lupton
When it comes to finding organic body essentials, Colorado also has another hidden gem. BEE-OCH Organics is bringing awareness to the "toxicity hiding in your everyday-use products." With BEE-OCH's soaps and body care merchandise, you can take care of your skin without having to compromise on the quality of the product. BEE-OCH is a 100% chemical-free and USDA organic certified.
Brooke, the founder of BEE-OCH, started the business about six years ago when she was still an undergraduate in Biology/Chemistry and pregnant with her first child. Being a "science nerd," she began reading the labels in the products she used at home and for her baby. Then, she had a "mom-moment" that threw her off because she discovered how a majority of the mainstream products we use include chemicals; yes, including the ones who "claim" to be "natural" and "non-toxic," too.
Because of this, Brooke created BEE-OCH, where all the products are organic and fully-certified. This means that all BEE-OCH products, like the Queen Bee Organic Under Eye Cream, have a "traceback system" that allows you to track every single ingredient used back to the exact date and time of harvesting. Interesting, right? What's even better is that by purchasing BEE-OCH, you are supporting local businesses and bee farmers as well!
BEE-OCH Bestsellers:
Mountain Time Soap
We are all looking for ways to remove harmful chemicals from our everyday life, and what better way than with the soap you use daily? Show those on your list that you care and shop the natural soaps, balms, and butter from Mountain Time Soap. Using natural ingredients, Mountain Time Soap uses ingredients "made from nature" to create their soaps and other products without using fillers, hardening agents, fragrances, or dyes.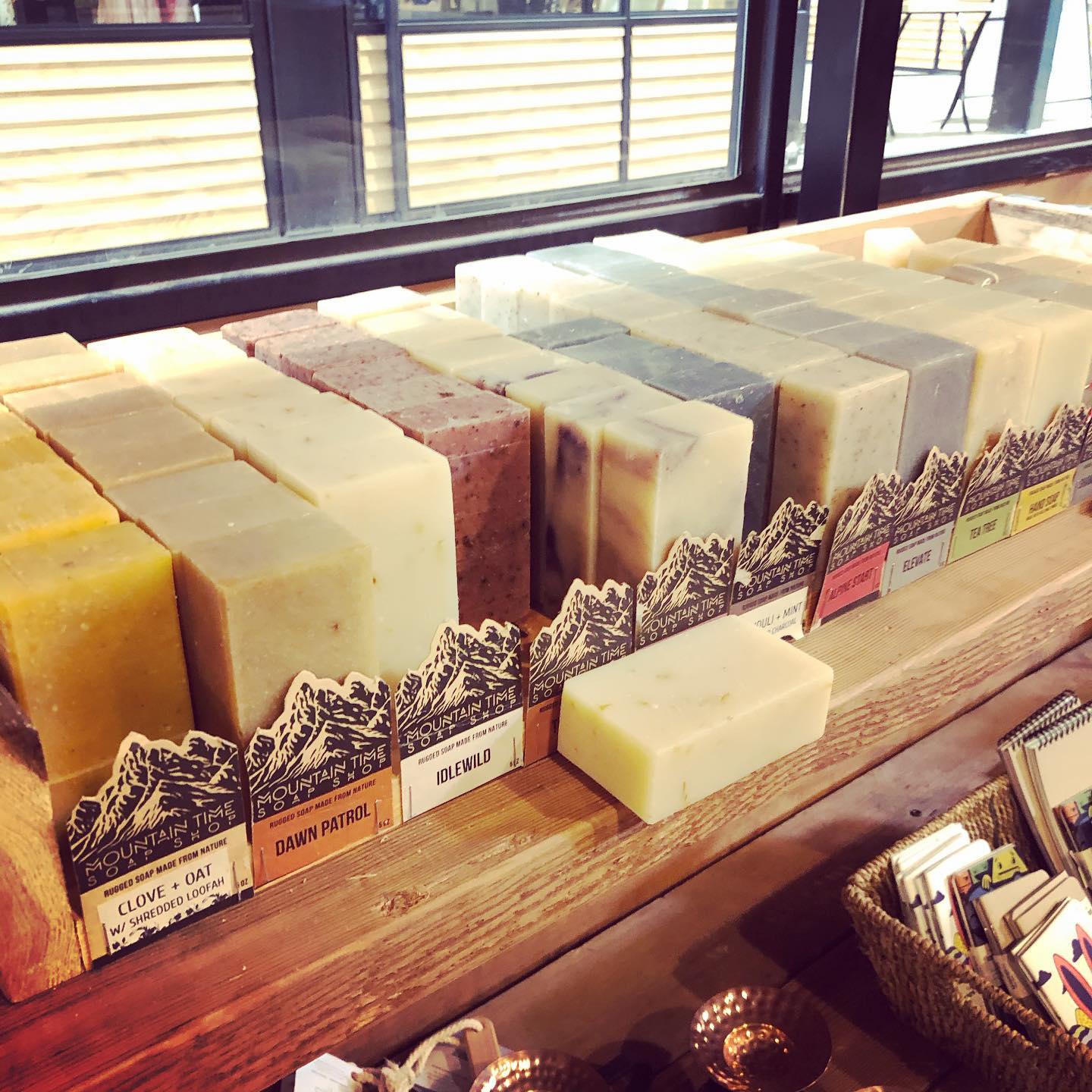 Even their packaging uses a minimalist approach that is environmentally friendly. Feel good about your purchase with 1% of their profits going to non-profit organizations in Colorado. Shop their online store at mountaintimesoap.com.
Base Coat Nail Salon
On a mission to bring the first non-toxic nail salon to Denver's market and one of only a few in the entire country, the founder of Base Coat Nail Salon did just that. They carefully formulate each of their products to be as clean as possible, removing toxins and using plant-based ingredients whenever possible.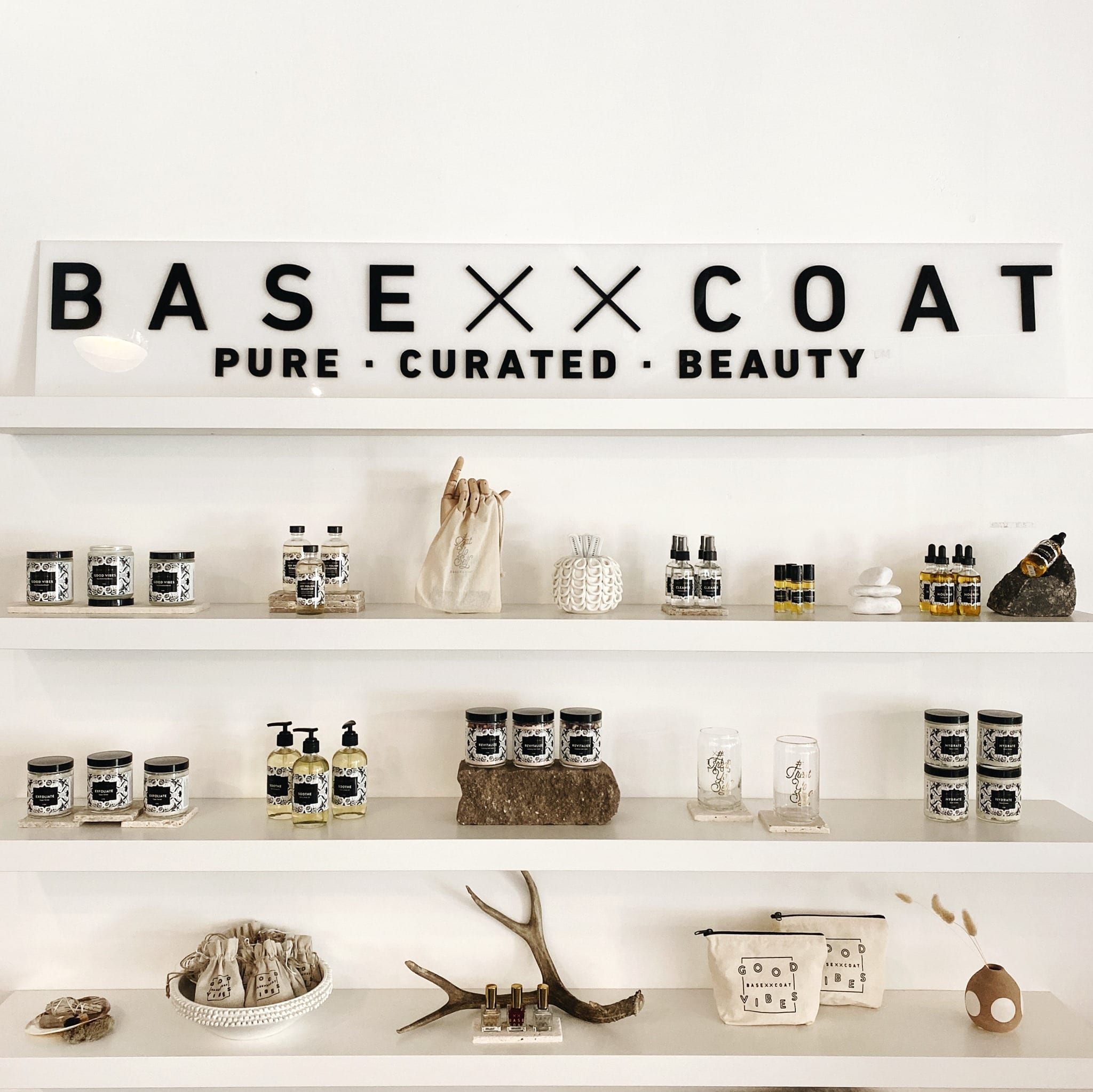 Upon opening their first store in 2013, the demand for their product grew, and now you can buy their non-toxic polishes, body, and nail care products at not only their salons but at retailers, such as Nordstrom, across all 50 states.
#treatyourself to a manicure and pedicure at one of their fashionable salons. Not your typical nail salon, Base Coast brings a next-level experience with a modern yet bohemian southwest décor and style that is uniquely theirs. Find several locations in Colorado, Arizona, California, Connecticut, Illinois, Michigan, New York, Texas, and Washington. It's a true treat whether you go in just for the products or book one of their services.
Visit their website to purchase and book appointments at any location.
Colorado Clothing & Apparel Gifts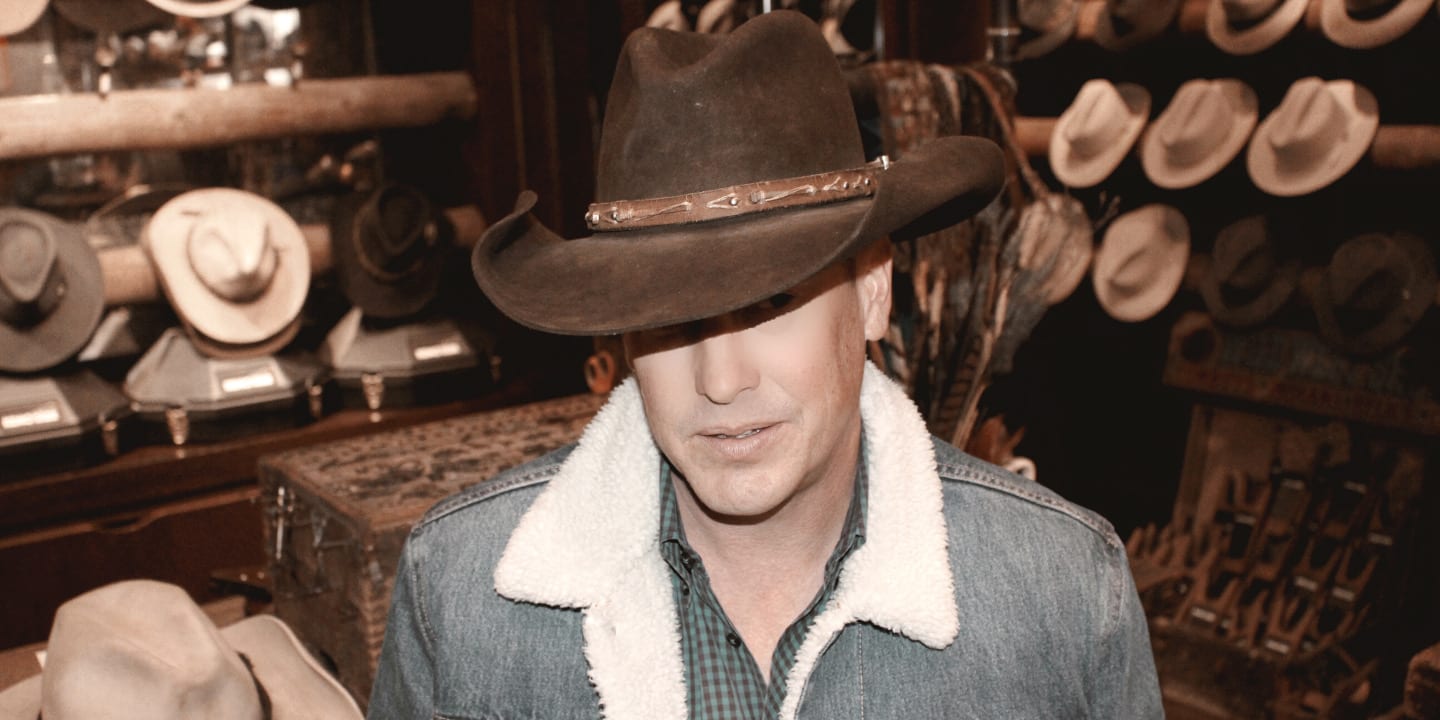 Show off your state pride with a Colorado-themed gift. From Colorado clothing to coffee mugs, you'll find plenty to support the Centennial State. Ditch the masses and wear something local. Colorado clothing companies produce exceptional quality products and will have your friends asking about what brand that is. Meanwhile, if you're shopping for your baby-friendly goodies, check out Thirsties.
Coloradical – shirts made elsewhere, designed Denver
It's safe to say that those are who love Colorado are fanatical about it. So why not shop for them at Coloradical? Find Colorado-themed apparel, hats, and other fashion items that scream, "I Love Colorado!" Shop tanks, long-sleeve, short-sleeve T-shirts, hats, baby onesies, sweatshirts, and colorful iconic patches that you can stitch to anything, showing the state's love everywhere they go!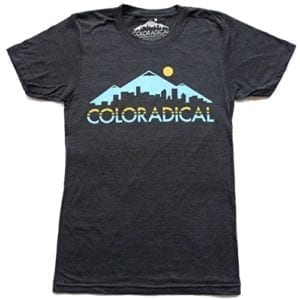 This apparel company is all about representing for CO. With images of the flag, mountains, and wilderness tastefully tattered across its clothing label, Coloradical is rising fast. They are based in Denver on East Colfax.
You can find Coloradical apparel at select retailers around the state. I found the brand in a small bicycle shop in a sleepy mountain town. T-shirts and hats are their best sellers. They also sell everything from snowcaps and sunglasses, to Colorado patches and baby onesies.
Coloradical's bestsellers: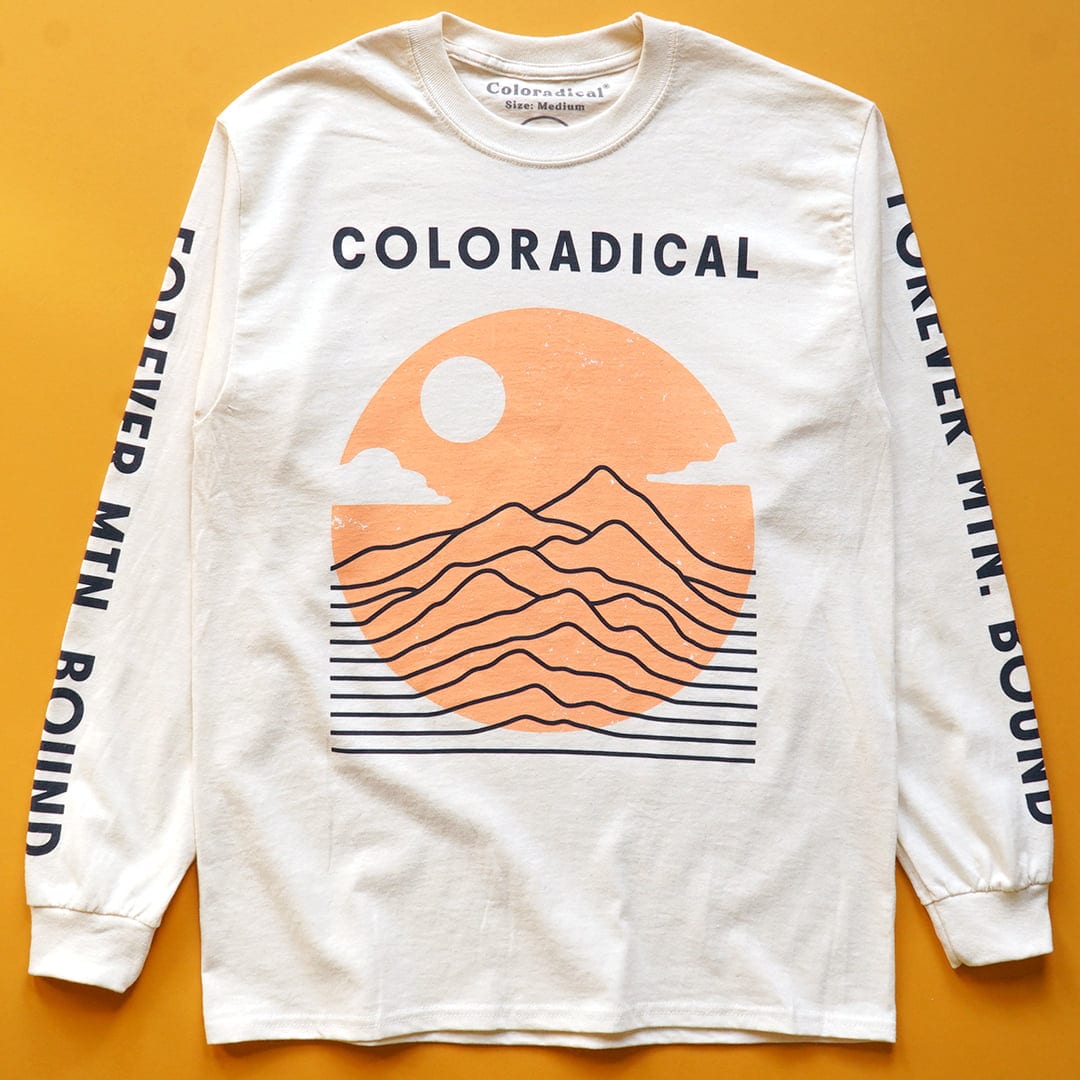 Shop their online collection at coloradical.com or visit them at their store on Colfax, between St. Paul and Milwaukee Street.
Melanzana – outdoor apparel made in Leadville at very high elevation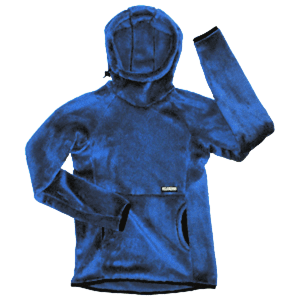 Leadville-based, Melanzana makes unique, rugged apparel for the outdoor Colorado life. From jackets to hats, they make everything in the store, cutting and sewing like wild in downtown Leadville. If you'd rather sport a fuzzy local fleece than a Patagonia jacket, this company is for you.
Due to high demand and low supply, phone and web orders are currently down until further notice. If you want to get your hands on Melanzana's sky-rocketing gear, your only bet is to head out to Leadville. They are currently in the midst of a 2,000 square foot expansion, to increase production from 2800 garments per month.
Phoenix Fiber Mill
Located in southeastern Colorado, a family of 14, yes 14, started the Phoenix Fiber Mill with one alpaca. As the alpaca farm grew, they began raising them for their fibers. They have grown their business into a beautiful collection of unique socks created with comfort and style in mind. Using only natural, high-quality fibers, these socks are durable, wicking, and super soft.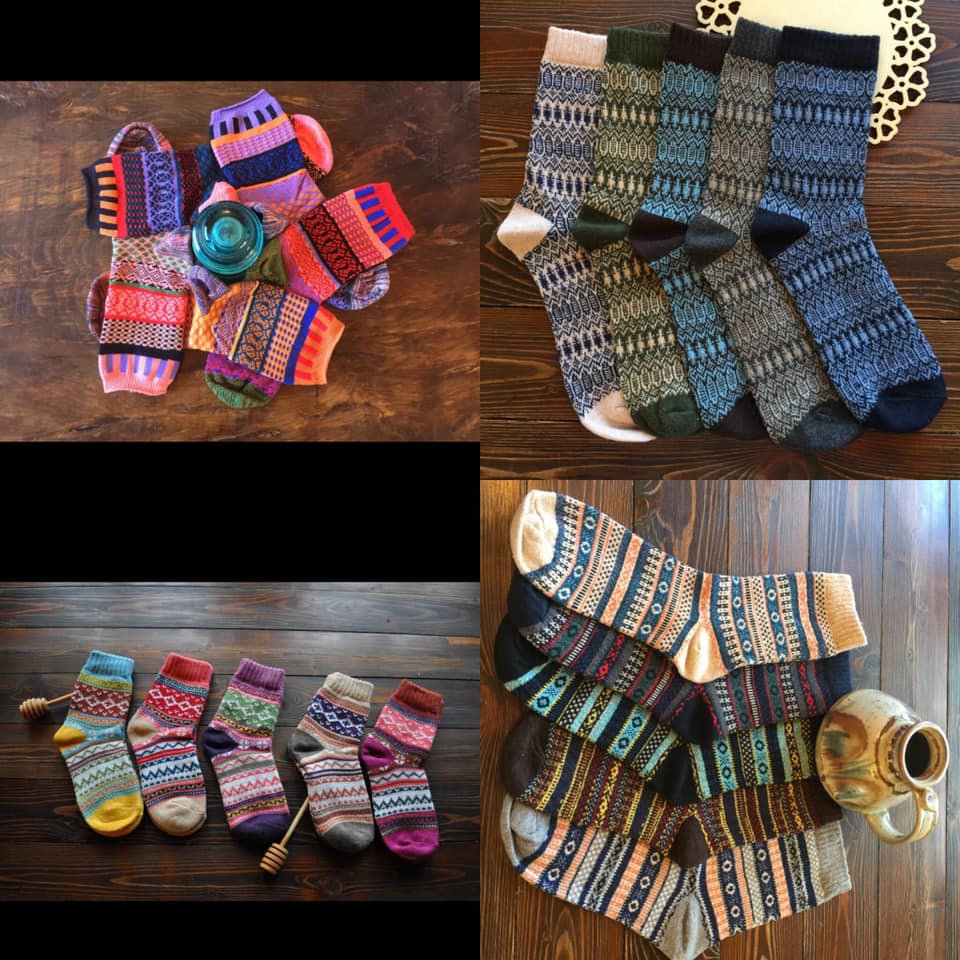 Named after mountain peaks in Colorado, such as Mount Lincoln and Mount Evans, each sock design offers its own unique pattern and colors. Socks can be purchased at their online store, phoenixfibermill.com, or at local retailers in Colorado.
Topo Designs
Inspired by the traveler in all of us, Topo Designs has created a lifestyle brand that is made for anywhere "on the map' you might find yourself. Whether you walk through forests or walk through concrete jungles, Topo Designs offers apparel, packs, and accessories to aid in your adventures. You can shop them online at topodesigns.com, or for a fun outing, visit their flagship store in Denver's RiNo district.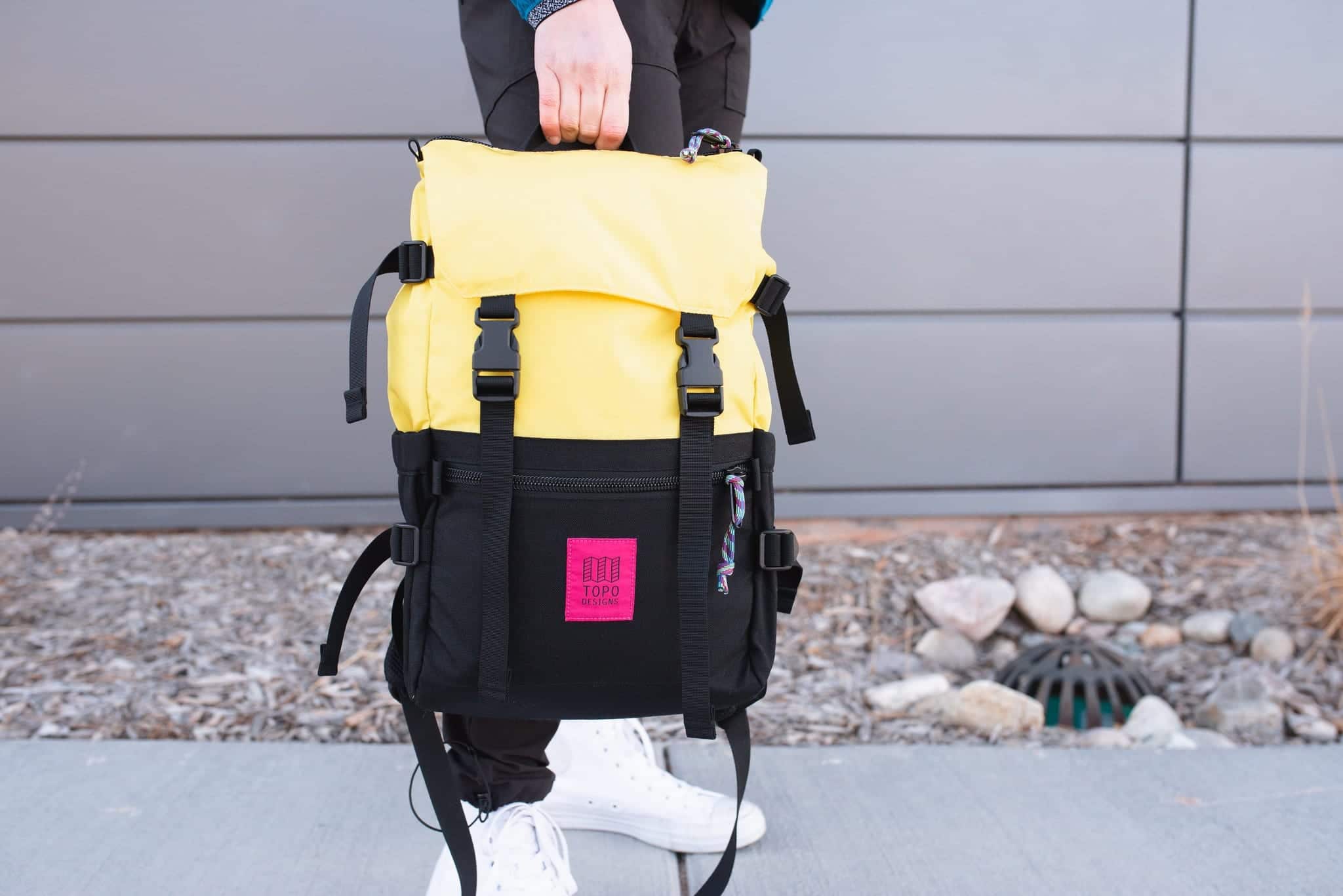 Sport Obermeyer – outdoor apparel made somewhere, company from Aspen
Just like the town it's headquartered in, Obermeyer makes standing apparel. However, they make it overseas. Started in Aspen, Obermeyer outdoor clothing will keep you comfortable on the ski slopes and beyond.
They are most noted for high weather, warm, waterprooaf outerwear. If you're looking for another quality brand beside North Face and Patagonia, give Sport Obermeyer a fit.
Obermeyer's best sellers:
Thirsties – cloth baby diapers from Loveland
Thirsties is a 100% sustainable brand through and through. From the sourcing of local materials to production and warehousing (which is 100% powered by wind energy), this company is the type of brand you would want to support.
Thirsties specializes in producing cloth diapers and accessories for babies. Hand-picking the highest quality materials, Thirsties diapers offer supreme comfort, fit and performance. They are also leak-proof so mommies and daddies wouldn't need to worry.
Check out their adorable best-sellers below:
Be a Good Person
If there is one thing the past few years have shown us, is that we should all strive to be a good person. Well, a local Denver company agrees and has created an entire brand around that exact phrase, "Be a Good Person". The brand was developed based on a passion for positivity and a brighter future the founders of the brand envisioned for our society.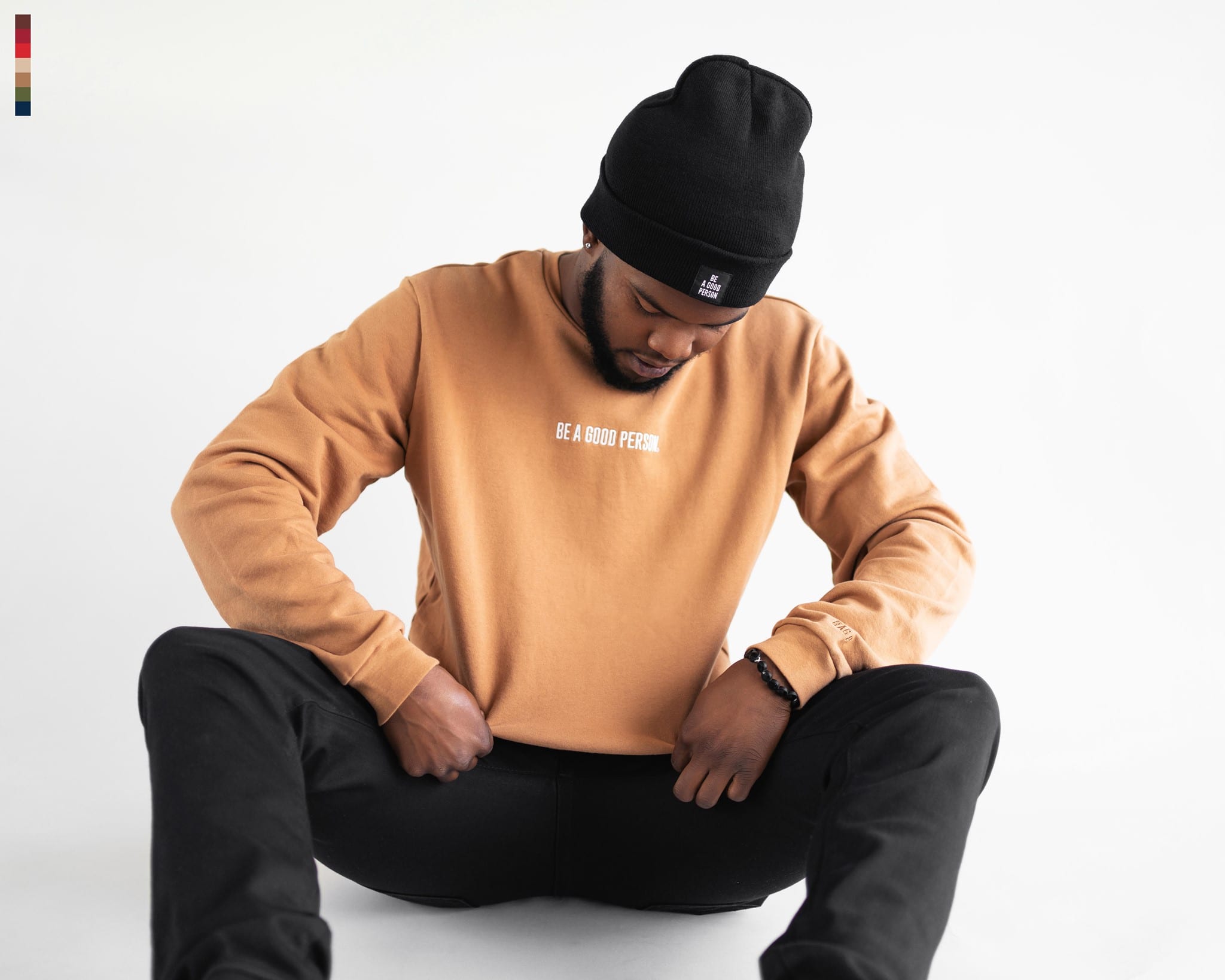 Shop their collection of stylish beanies, t-shirts, long-sleeves, socks, and hats online at Beagoodperson.com, and show the world what it looks like to be a good person.
Smeeny Beanie Knits
Inspired by the life lived outside, Smeeny Beanie Knits, based in Steamboat Springs, creates cozy beanies for women who love the outdoors. Both functional and stylish, each beanie is handcrafted using 100% ethically and sustainably sourced wool.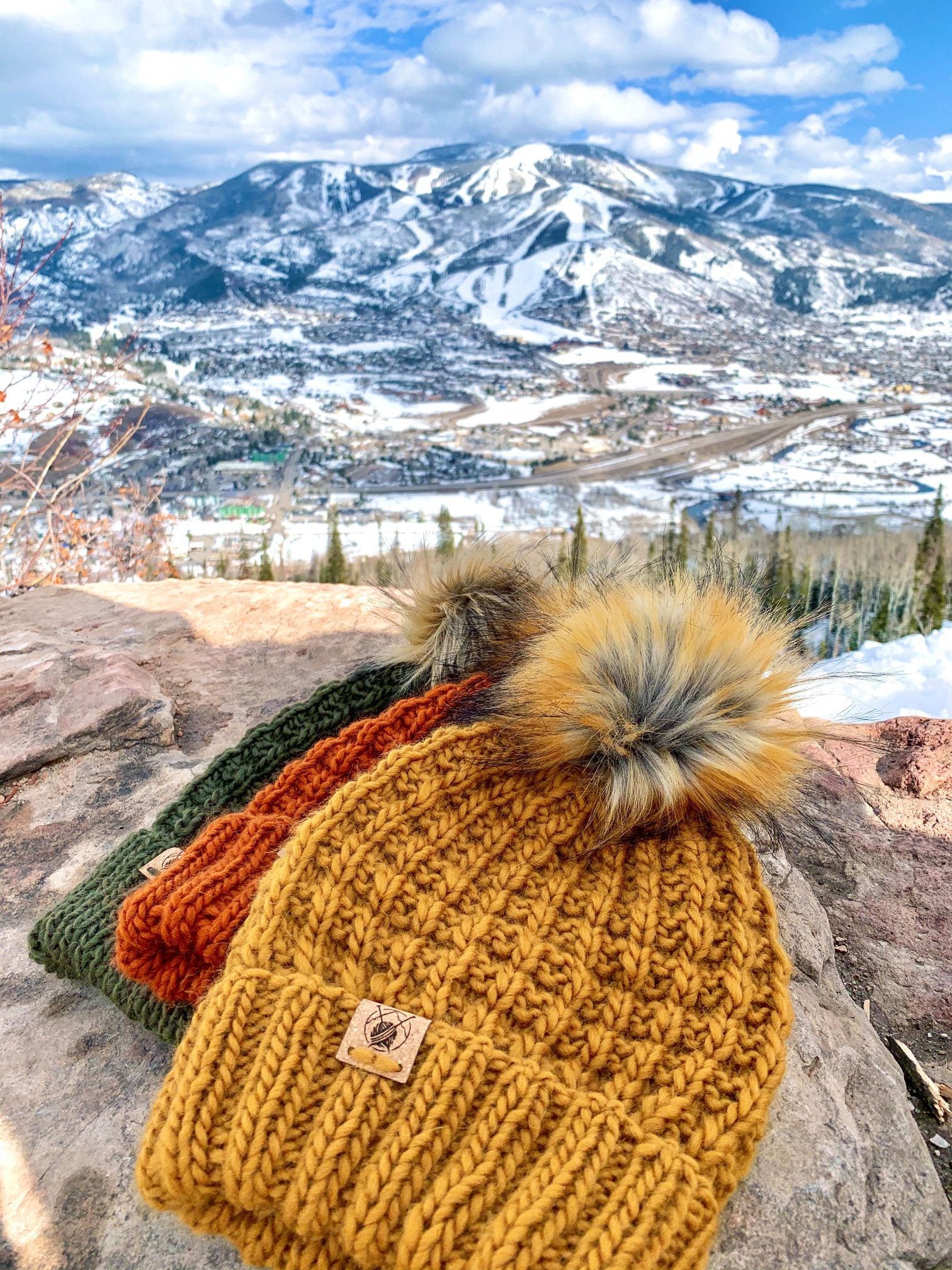 You can even feel good about the packaging using 100% recycled materials; this is a good product all around. Plus, a portion of the sales is donated to the National Park Foundation and Intersectional Environmentalists. Shop the collection online at smeenybeanieknits.com.
Other Colorado Apparel Brands
Statement tees are not the only pride of Colorado. There are a lot of local artisans who make world-class apparel from home. See the other brands we're proud to feature here on Uncover Colorado!
Colorado Food & Beverage Gifts
The quickest way to someone's heart is through their stomach. Indulge in some of these Colorado made treats. There is food for every taste bud here, from grass fed beef jerky to coconut-oil potato chips.
Celestial Seasonings Tea – international herbs and teas bagged in Boulder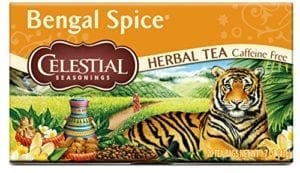 One of the largest tea companies in the U.S., Celestial Seasonings makes a perfect gift for the tea drinker in your life. If you are in the Boulder area, you can visit the Mint Room, while on a free tour of this working factory. Sleepytime is probably Celestial's most famous tea, with the sleeping bear on the box.
Founded in 1969, Celestial Seasonings has become a worldwide staple. They have an extensive line of herbal teas, in the wildest flavor combinations, like Sugar Cookie Sleigh Ride.
Celestial Seasonings' bestsellers:
Rowdy Mermaid
Give the gift of health with Boulder-based Rowdy Mermaid, a flavorful Kombucha that has taken over the shelves of grocery stores. Its adorable packaging is a gift in and of itself. This stocking stuffer is perfect for those who need a little immunity boost for the holidays. Shop their website at rowdymermaid.com.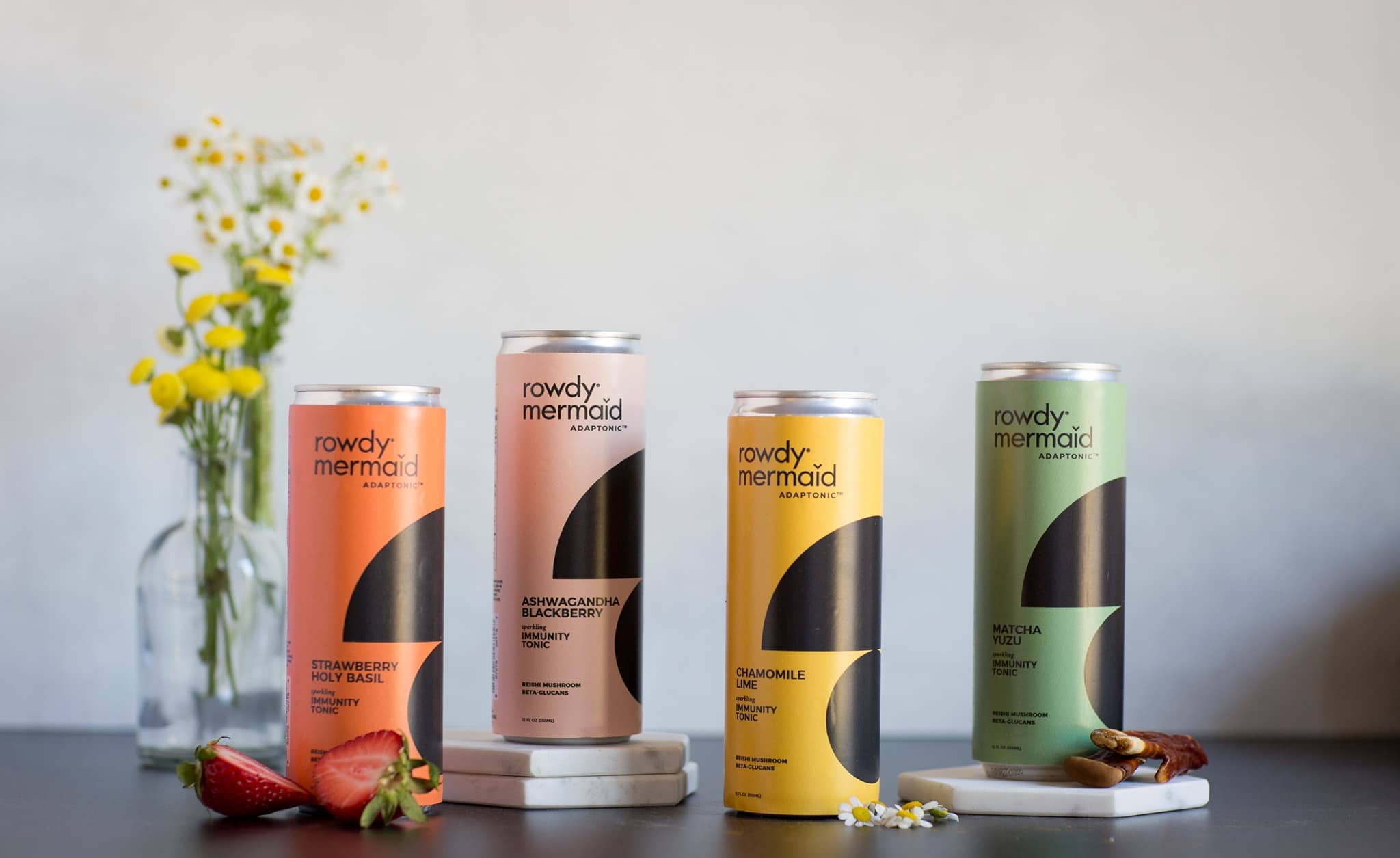 Hammond's Candies – fine candy made in Denver – tour anytime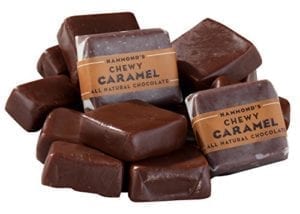 Tour this classic candy maker year round in Denver. Since 1920, Hammond's Candies has been hand-making candy canes and other exquisite sugary creations. They're also known for their line of creative chocolate bars, like PB&J and More S'mores, and famous Sour Balls.
From start to finish, the whole candy-making process at Hammond's is hand-made. If you get a chance to go on a tour of this working factory, you'll witness the passion and creativity in each product. Send something sweet from Colorado with a unique gift from Hammond's.
Hammond's best sellers:
Rocky Mountain Chocolate Factory – chocolate and candy made locally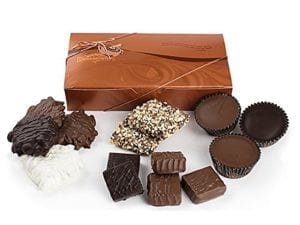 Southwest Colorado is home to one of the best chocolatiers around. Rocky Mountain Chocolate Factory is known for their sweet treats, with chains all across the state, all marked by a giant stuffed bear out front. Stop by for a classic, caramel-dipped apple, or make a perfect combo with some milk chocolate.
Founded as a small confectionery maker in historic Durango in 1981, Rocky Mountain Chocolate Factory is now an international franchisor, with hundreds of locations in the United States, Canada, Japan, the Philippines, and the United Arab Emirates. From its 53,000 square foot factory in Colorado, they produce over 300 varieties of sweets, using its proprietary recipes. Stop by a local store to sample the desserts or order something exquisite online.
RMCF bestsellers:
Zukes – made in Durango
This one's for your four legged friends! Get something that's healthy and fresh for your pooch. Headquartered in Durango, Zuke's sends their pet products nationwide. You've probably seen Zuke's dog treats in your local pet store.
Zuke's best sellers:
Colorado Housewarming Gifts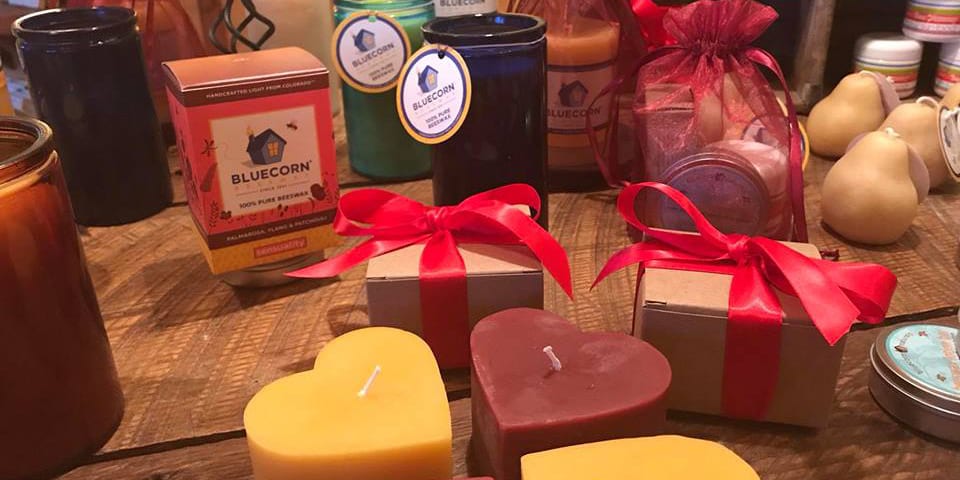 Home is where you make it. There are a number of local makers for items for your home from kids furniture to beeswax candles. Enhance your home's feng shui, with these made in Colorado gifts for the house.
Bluecorn Beeswax – candles made in Ridgway
Candles are a perfect gift for the home. They're instant ambiance, providing subtle lighting for any mood.
Since 1991, Bluecorn Beeswax has been handcrafting candles on the Western Slope in Ridgway. Their candles are paraffin-free, lead-free, non-toxic and hypoallergenic. They even trademarked that their beeswax candles have "ridiculously long burn times". What's best about burning beeswax is that it emits negative ions, which cleanse the air.
Bluecorn's bestsellers:
Callahan Ceramics
The Fort Collins company made a big buzz after selling out of their HAZE collection, benefiting the Colorado State Firefighters Association. Inspired by the devastating wildfires that hit the Centennial State in 2020, Callahan Ceramics felt compelled to create a collection in remembrance of this time in our state's history.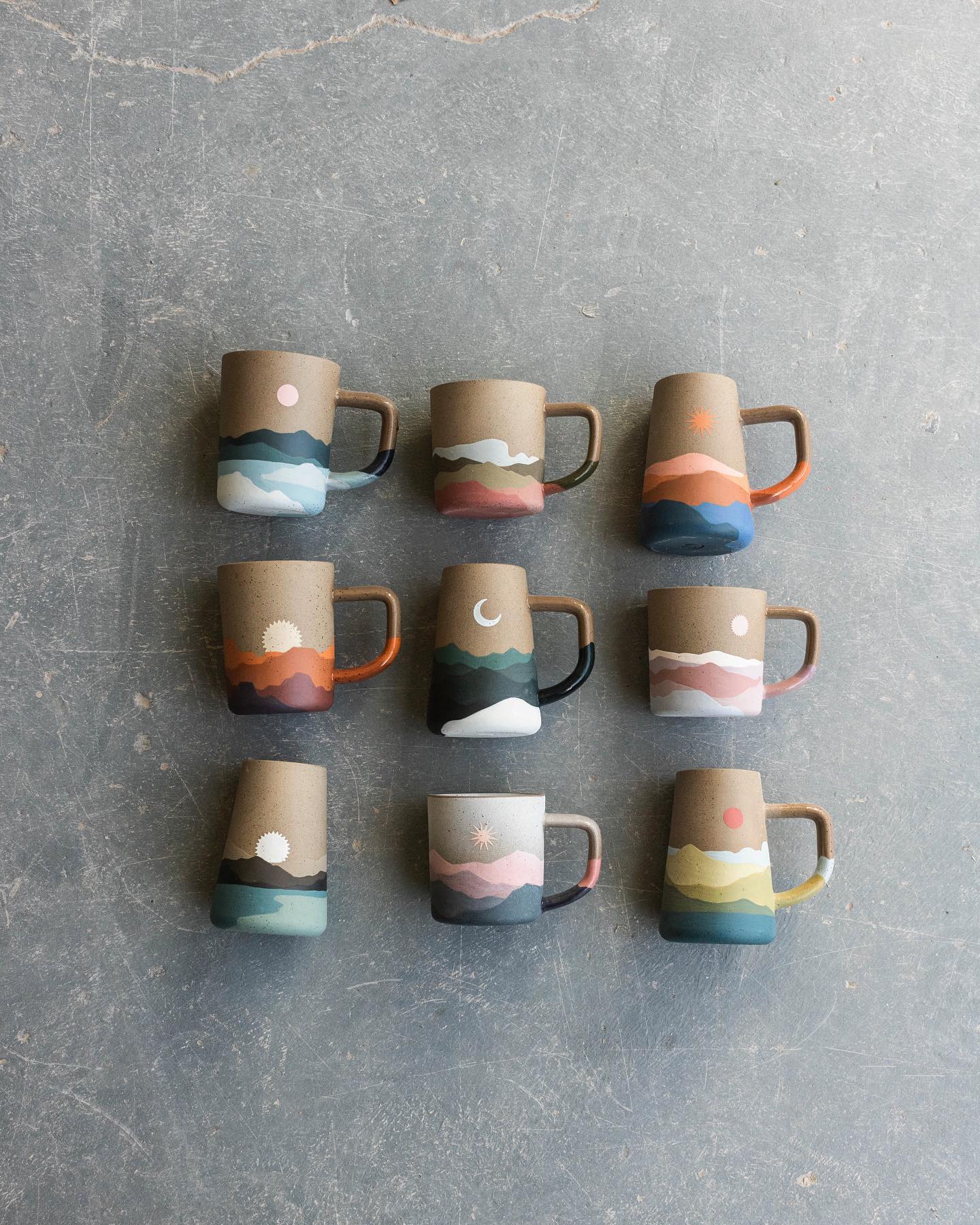 The first collection sold out within hours, so act fast! They have re-released the collection for sale on their website at callahanceramics.com.
Wanderwide – travel register prints from Denver
Wanderwide is new to the scene with handcrafted travel register prints that speak to the wanderer inside all of us. Inspired by the founders' simple desire to track their climbing adventures, the Denver-based design team created beautiful artful prints to allow travelers a unique way to track their travel memories and start to dream of where they want to go next.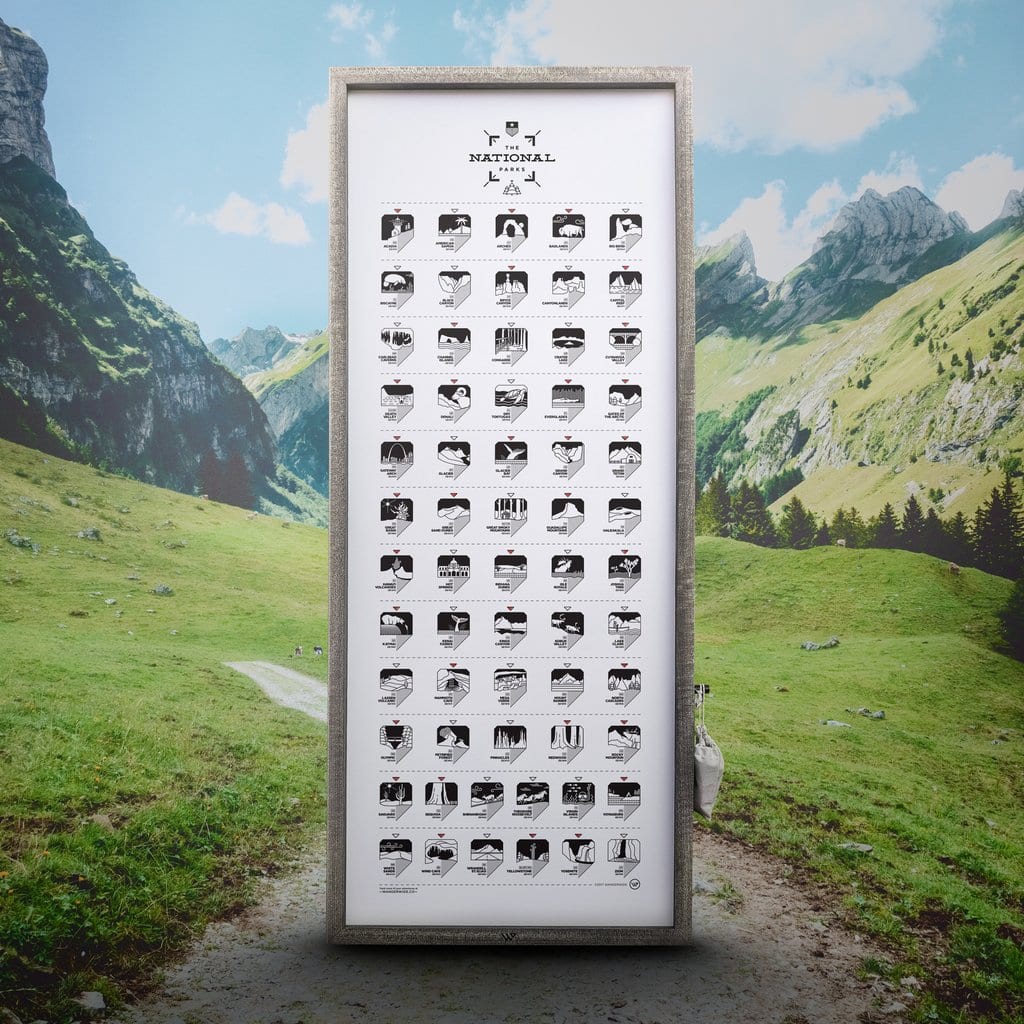 Prints come in a variety of options including, The National Parks, Colorado 14er summits, the Fifty States, and the Ski Register Print. Each high-quality print is $59 and comes with a stamp to mark off the places you've visited. But the best part is $1 from every print purchased is donated to a charity partner to help preserve the world's most treasured places. Purchase your print online at wanderwide.co.
Old Pine Candle Company
Candles are always a good gift for everyone on your list, from your kids' teacher to your hairstylist, which always makes you feel like a million bucks. Don't just get them any candle, get them a candle from the Old Pine Candle Company. Made with 100% American soy wax, and no additives or dyes, their candles burn up to 50 hours!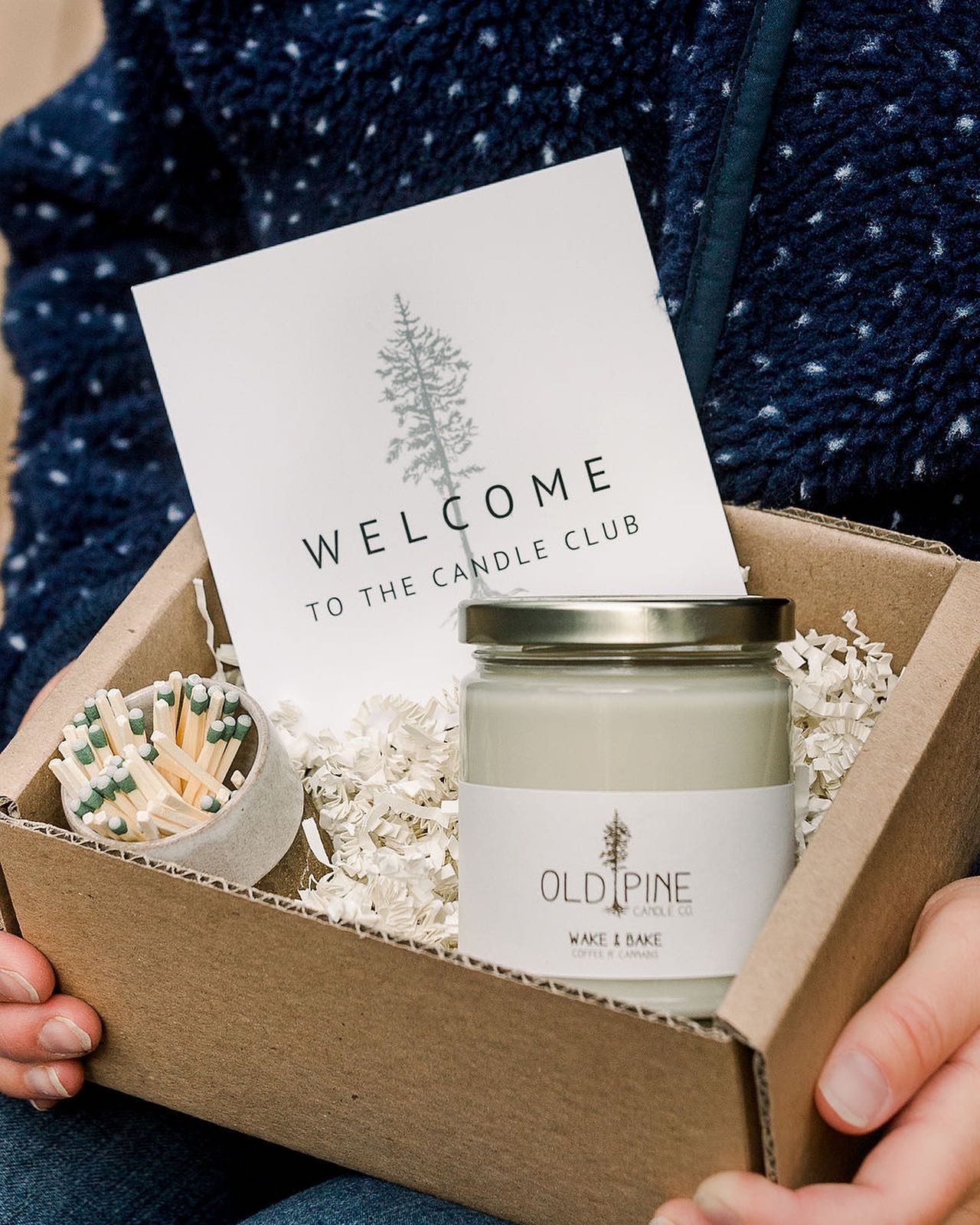 Offered in a variety of natural scents such as eucalyptus, jasmine, evergreen, and pine. Make it easy this holiday season with their holiday gift set, which includes a 9-ounce candle, wick trimmer, wooden coaster, and an old pine matchbox. The gift set is $35 and can be purchased online at oldpinecandleco.com.
Artwork by DenverSky
A local artist in Denver created colorful illustrations of various Colorado scenes and landmarks. Her Etsy shop sells one-of-a-kind prints for under $20. It's the perfect way to give a little bit of Colorado to those you love.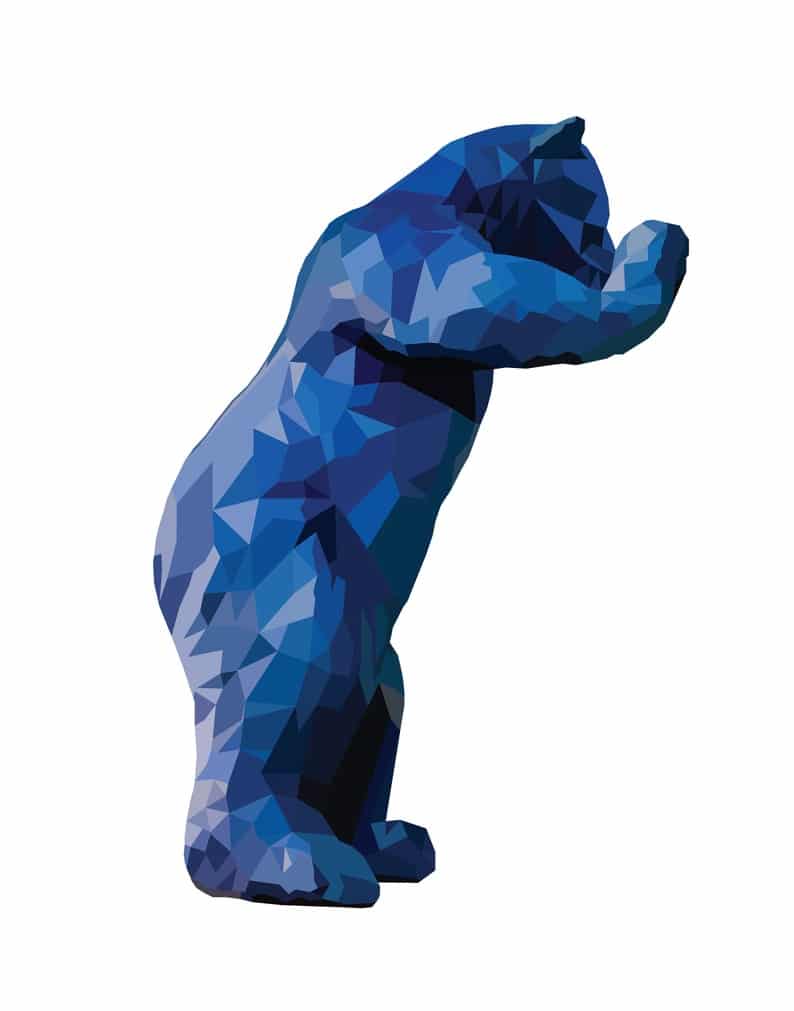 Craft Boner
Make them laugh out loud with a unique gift from Craft Boner. A one-woman show, the owner of Craft Boner, tells it like it is with her crafty creations such as "2021 was Okayish" Happy Holiday gift cards and ornaments, "Don't be a Dick" mugs, and "Bitches get stuff done" art print.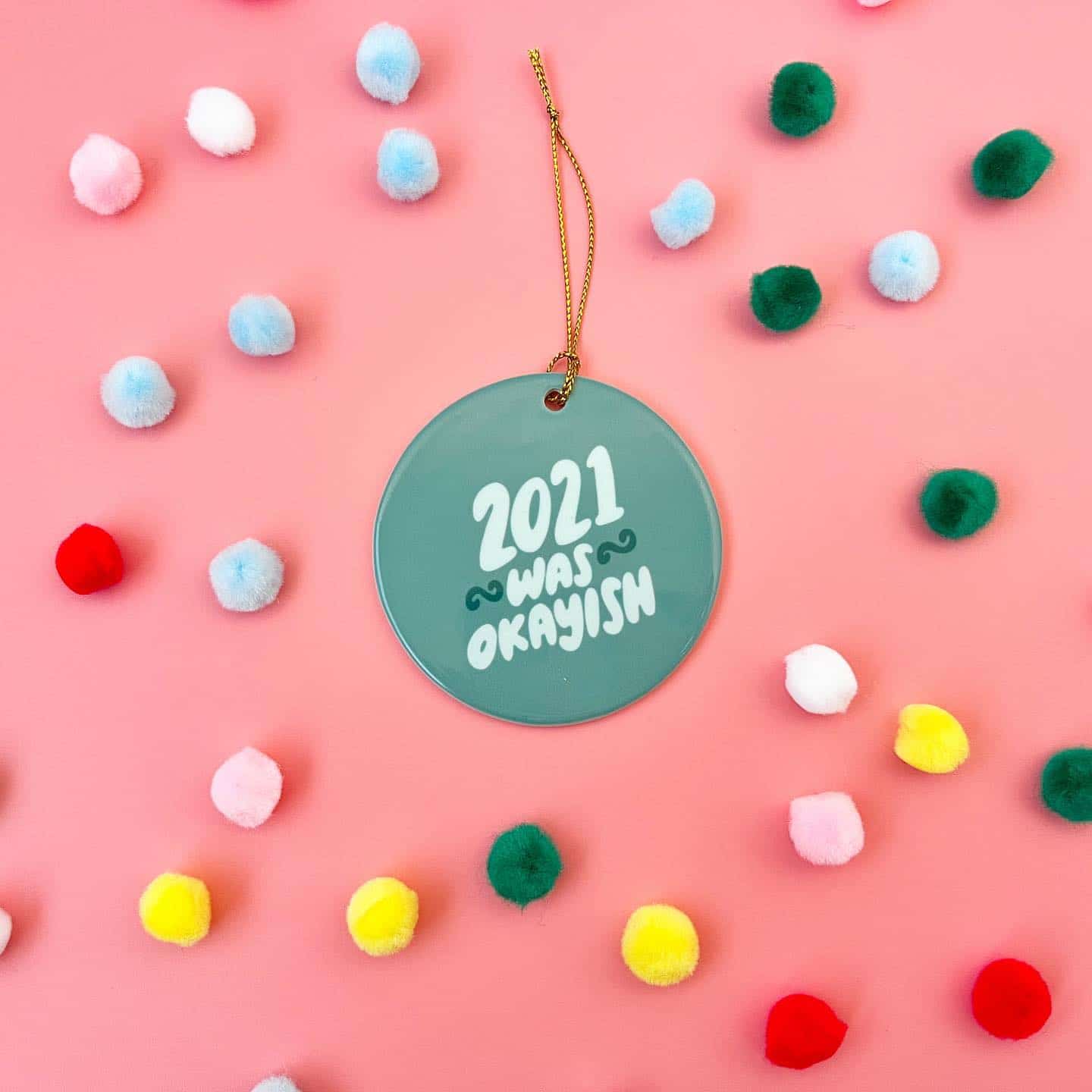 Find everything from greeting cards and stationery to mugs and phone cases. Shop the online gift store at craftboner.com.
I Heart Denver Store
Not just for those who love Denver, but for all those who love Colorado, the I Heart Denver Store showcases 200+ Colorado-based artists and designers. Shop glassware, jewelry, pottery, artwork, locally designed furniture, clothing, and so much more. It's the perfect one-stop shop to find Colorado creatives and support local businesses.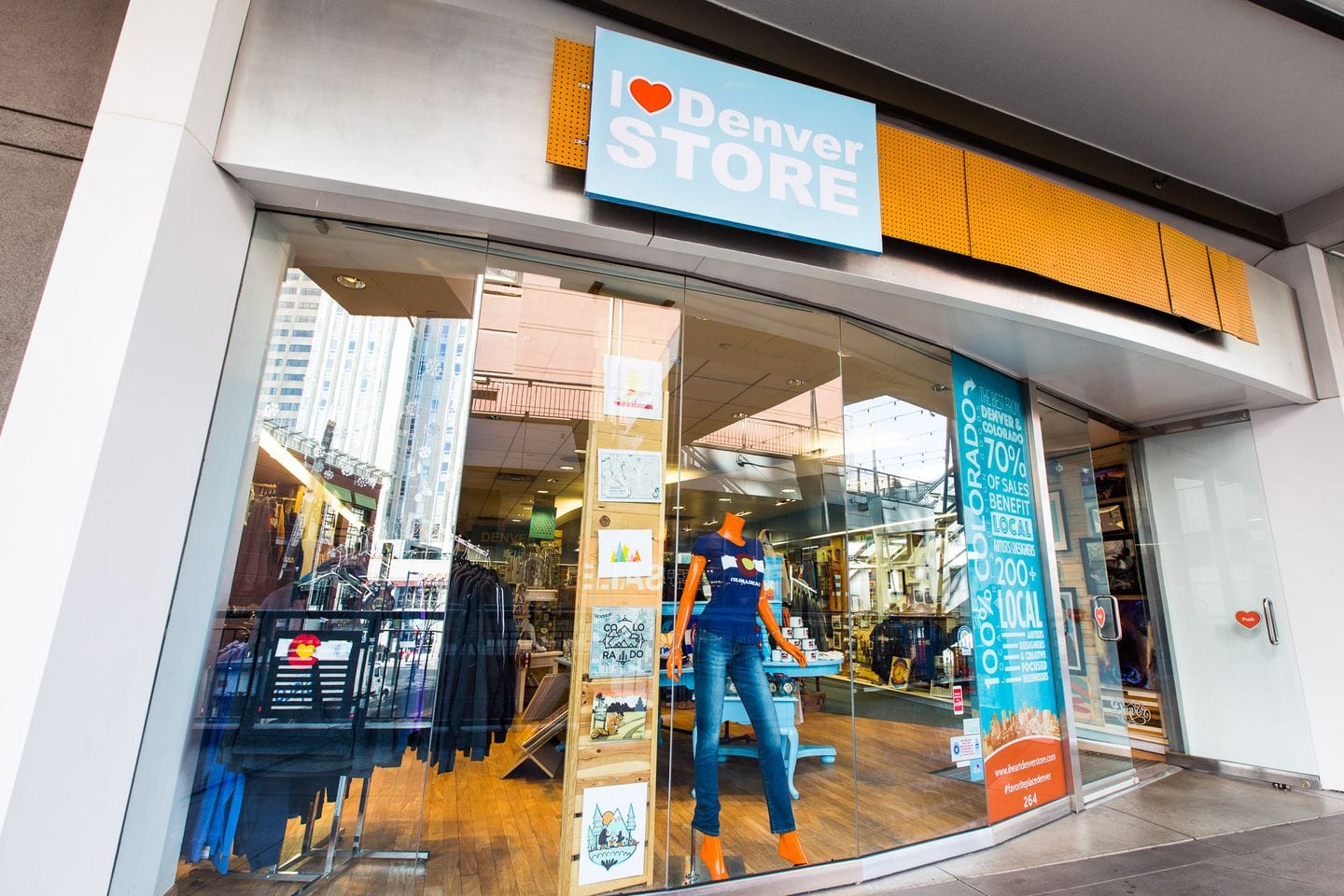 Located in the heart of Downtown Denver, the store is located at the Pavilions at the 16th Street Mall. Or you can shop them online at iheartdenverstore.com.
Colorado Life Magazine
Give the gift of Colorado with a subscription to the Colorado Life Magazine. The bi-monthly publication features local writers, photographers, and those who make our state so special for a true one-of-a-kind peek inside our beautiful state.

Help support the local print magazine and gift yourself and someone you love a subscription, a gift that will keep on giving all year long. Subscriptions can be purchased on their website at coloradolifemagazine.com.
David Rasmussen Furniture Design
Find a unique handmade gift from David Rasmussen Furniture Design. Designed and customized by the artist himself at their full production woodshop in Carbondale, the company makes beautifully handcrafted wood pieces that will last for years to come.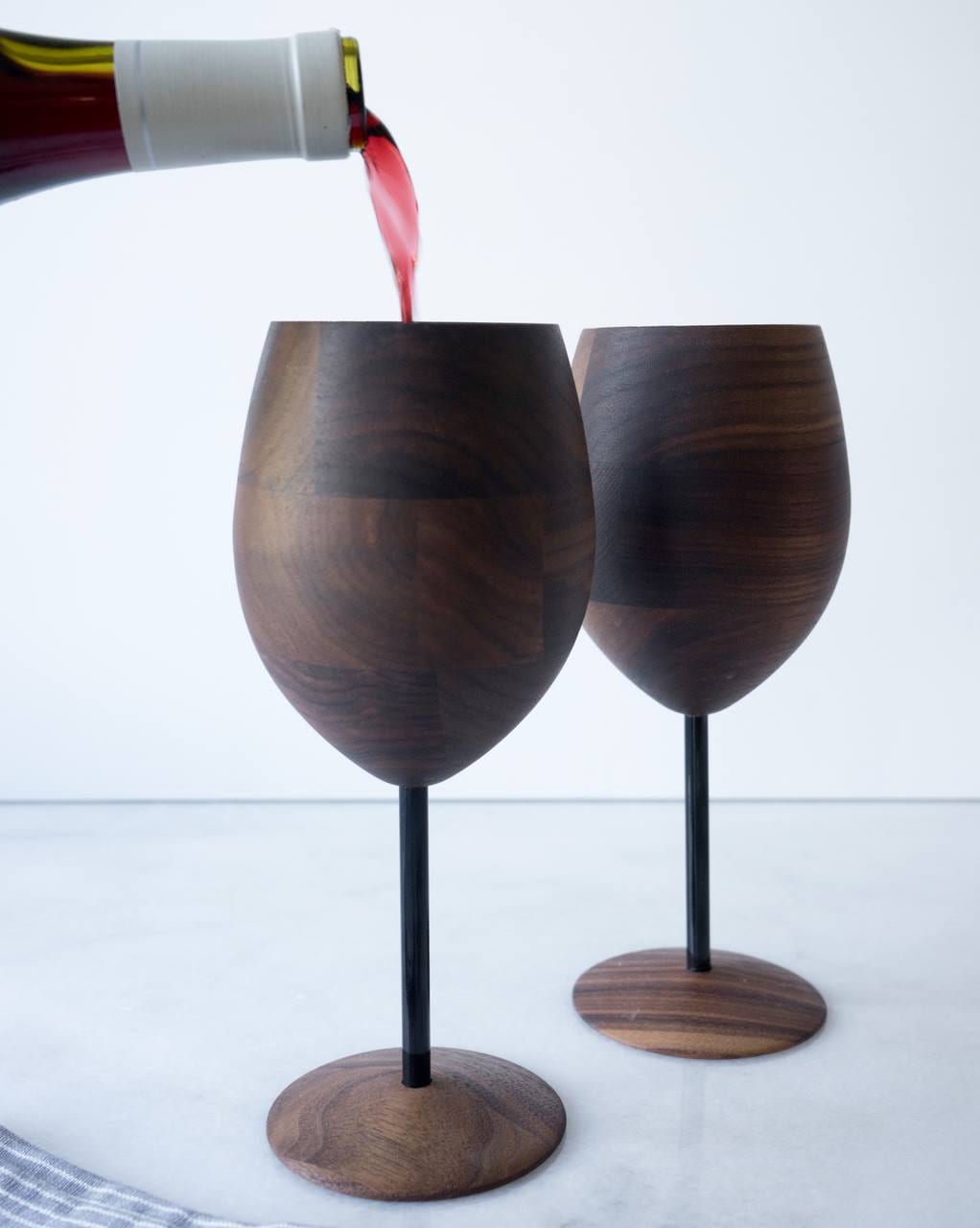 Selling more than just furniture, gift something for the entertainer in your life and purchase a set of the Blasphemy wooden wine or cocktail glasses, or one of the charcuterie boards. Purchase your gift online at davidrasmussendesign.com.
Colorado Sports Gear Gifts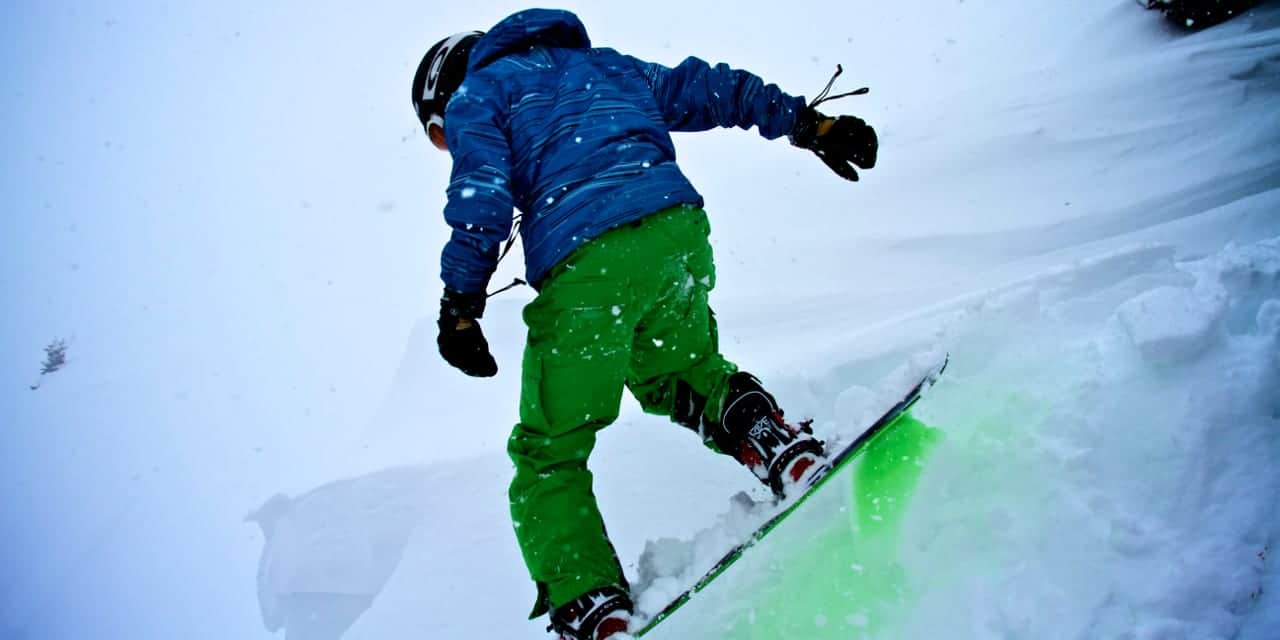 Play on an epic level, with world-class sporting goods designed here in the Centennial State. From snowboards to.
Never Summer – snowboards made in Denver
If you've been to any ski resorts in the last few houses, in any state, you've no doubly come across a Never Summer product. They make some of the best snowboards in the world, with a proprietary blend of technology. Boards combine traditional double camber flex on the tips, with a rockered center, you get the best of both worlds for a superior ride.
What began as a snowboard company in 1983 has now grown into a highly reputable lifestyle brand within the outdoor community. Never Summer has been designing and building snowboards since 1983 in their Denver factory. Beyond the boards, shop their outdoor apparel collection of beanies, goggles, hoodies, and T-shirts. Discover their snowboard and apparel lineup at neversummer.com.
Never Summer's best sellers:
Osprey – backpacks made in Vietnam, company from Dolores
If you need a reliable backpack for any occasion, look no further than Osprey. All the engineering and design are done in the Dolores headquarters. While their bags are produced in Vietnam, everything is carefully maintained from their Colorado home.
Osprey's best sellers:
Those are some fine products from local Colorado companies. While some are made outside of the state, most are made in state. Either way, the companies started here and made quality products and employ a lot of people.
Be sure to shop these and other made-in-Colorado companies this holiday season and help support small businesses! Thanks for reading and happy holidays!