[Melanzana Hoodie Jacket made in Leadville.] Smack in the middle of the heart of downtown Leadville sits a free spirited outdoor clothing company that has been doing things very differently, by design, for over 20 years. Melanzana is a small, fiercely proud to be local, literally "hands on" company that designs, sews, and sells everything they craft right there on location.
If you're heading outdoors for some thrilling adventure, you better complete your ensemble with a Melanzana outfit. A small company with just over twenty employees, Melanzana specializes in making apparels suited for uncompromising environments such as the Rocky Mountains.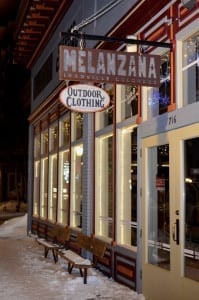 They design, cut and sew functionally simple clothing for different weather conditions, and this reason alone sets them on top of the competition. Customers can view the sewing machines and bolts of fabric in the rear of the facility while they shop. As reflected in the company's yelp reviews, visitors love the "seeing the people who make your stuff" aspect:
Even better, sometimes, when you buy an item one of the store's employees will come over and tell you they sewed it themselves. Makes you proud to wear it. You just don't get that sort of feeling with Nike.
Outdoor Clothing made in Leadville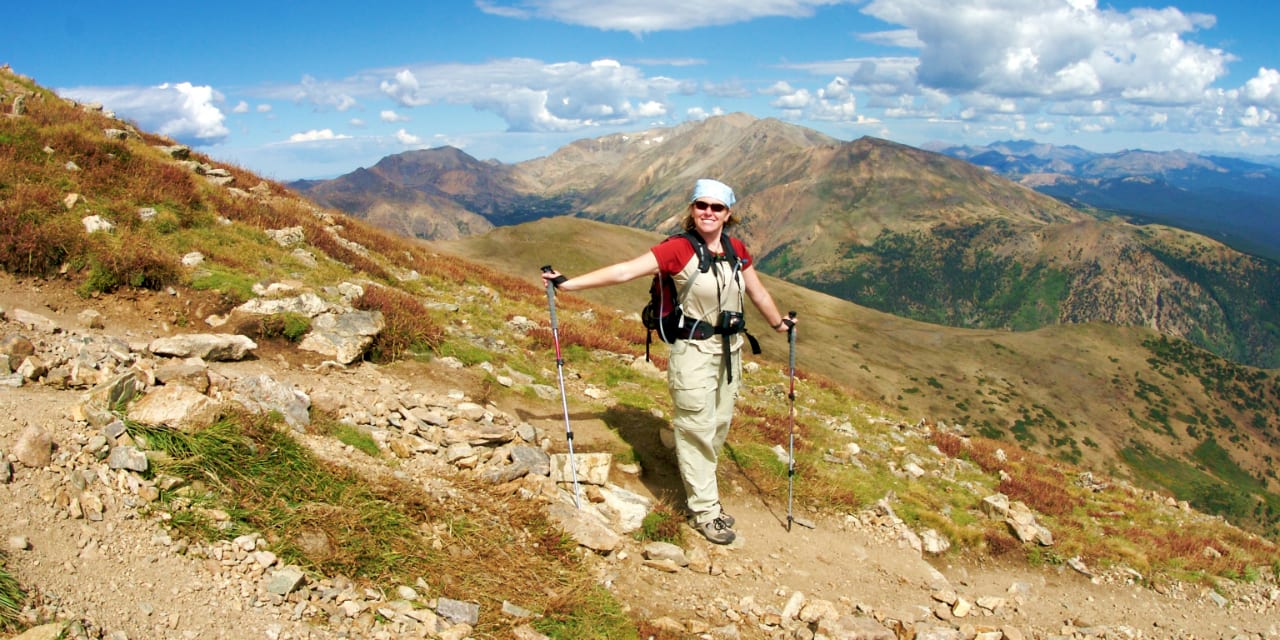 These soulful masters of irony explain that the origin of their exotic name (which translates to "eggplant" in Italian) was a tongue-in-cheek poke at the "ultra-cool outdoor clothing company that is named for an exotic mountain locale, imposing rock face, or ancient Tibetan rite." What's not to fall in love with right there?
Further feelings of "I gotta order some of this stuff now!" occurred upon learning that all of their clothing and accessories are made exclusively from Polartec materials produced in the U.S. by Malden Mills. Melanzana is loyal to the high-performance knits for their durability and comfort but equally as loyal to Malden Mills "for rebuilding their factory in Massachusetts after a devastating fire in 1995, all while keeping their employees on the payroll, instead of simply moving production offshore like all the other textile factories."
The company's foundational commitment to supporting others who do the right things is palpable. Melanzana demonstrates their values in action through generous support and sponsorship of local events and causes.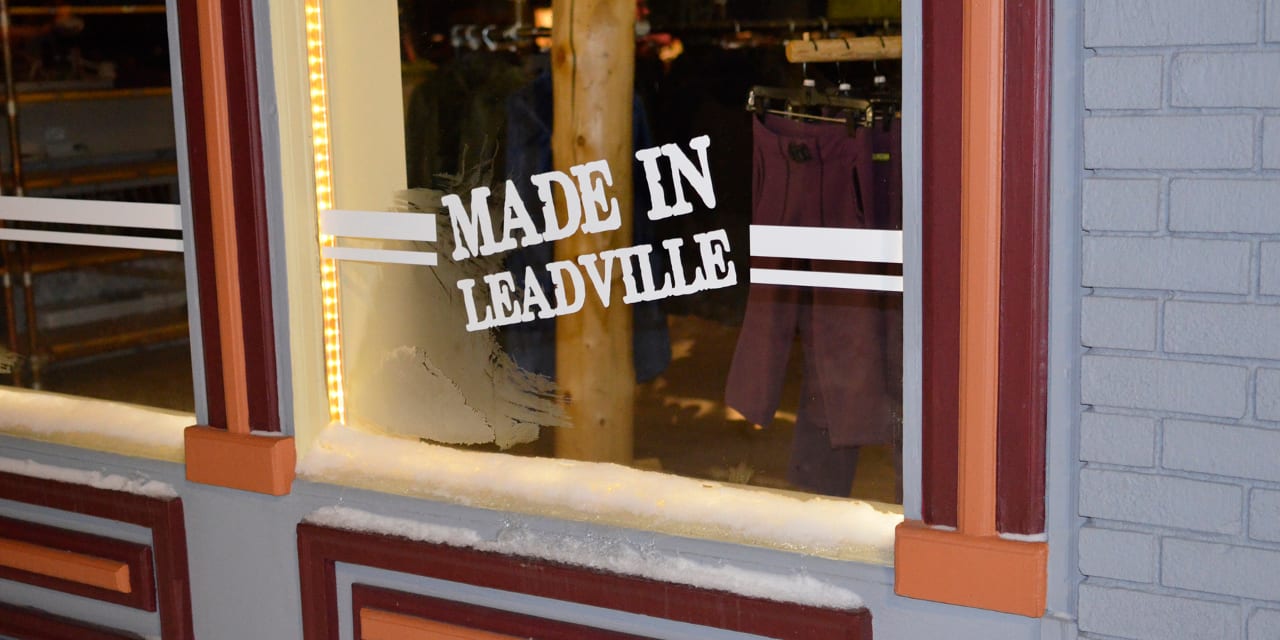 Founded by Fritz Howard, Melanzana is an Italian word which means "Eggplant", which was also the store's original name way back in 1994. However due to trademark reasons, they needed to think of a new name, and thought changing the name to Italian would seem fair enough. Additionally, a lot of clothing companies with really cool names were springing up back then, and they thought they had to be different.
Melanzana's operations are based in Leadville, Colorado. Every garment is sewn, stored and sold on site. The company uses US-made Polartec fabrics, which is one of the most advanced performance textiles available in the market today.
Popular Products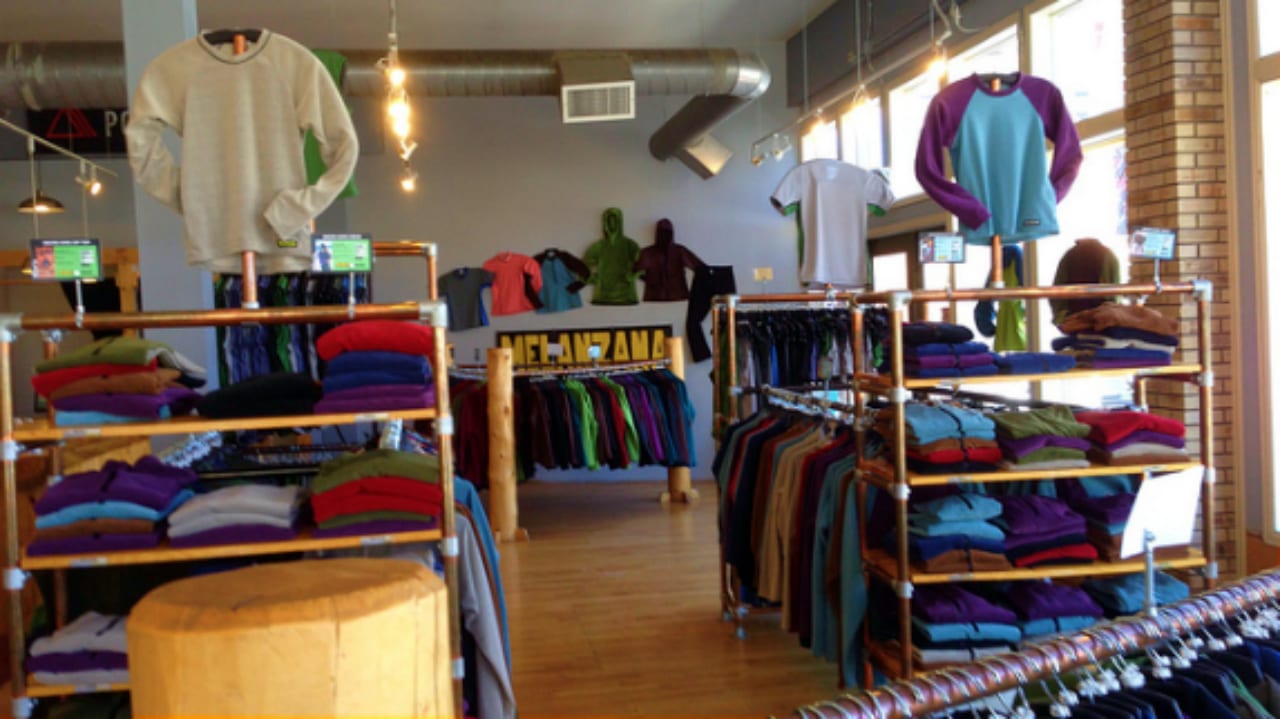 Their unique line of outdoor clothing includes hard face hoodies & vests, high loft hoodies, micro grid crews, dresses & hoodies, micro grid ultra minis & zip tops, power dry bras, crews & tanks, wind pro hoodies & swears, as well as kids functional wears. They also manufacture and sell beanies, toques, high loft Russians, multisport & trekking socks, and grid beanies & toques. As of the moment, shipping is limited to US and Canada only.
Melanzana is different in a way that they are implementing a "less is more" clothing design. Their clothes are generally lighter, comfier, more long-lasting and versatile, and most importantly less expensive than other offerings from bigger companies. Additionally, each piece is sure to be unique, as they do not offer the same pattern or color over and over again.
Low-impact yet high on performance, Melanzana does not spend on promotional campaigns or advertisements, but rather much of the profit goes to the very employees who make the garments. They also do not wholesale to other stores, and garments must be bought directly from them, which will ultimately pass a whole lot of savings to their customers.
Simple, Sleek Elegance
I'll get this out of the way now. I am obsessed with their Micro Grid Dress. If I still lived in Colorado, that would be my daily uniform for six to nine months of the year. For a shockingly reasonable $79, the garment is representative of their clean, simple design esthetic.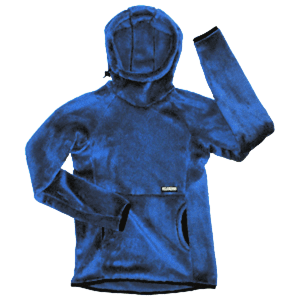 Because the employees all live, work, and play in a high altitude climate, they are the perfect field testers and refiners of their own designs. You will find few common winter apparel encumbrances like pockets, seams, zippers, and Velcro prominent in so many other competitor lines. Customers seem to love the sleek fit as well:
No gaps over the tummy or extra bagginess to get in the way of your active life.
The clothes are light, comfortable, versatile, and made to layer. When shopping on the website, buyers can sort through the line by function: wicking base layers, light mid-layers, and heavy mid-layers. Like the Micro Grid Dress that I covet, the Micro Grid Hoodie is made from Polartec's very light, very breathable fleece arranged into grids. The unique hood design allows for maximum skin protection when wrapped around the face and cinched at the eyes.
Making a High Loft Hoodie
Melanzana's soft furry High Loft Hoodie is one the company's most popular. It:
offers more warmth for its weight than any other fleece made. The material is very thick and lofty, yet light and very breathable. Extremely warm when layered under a shell, and stupidly soft and comfortable.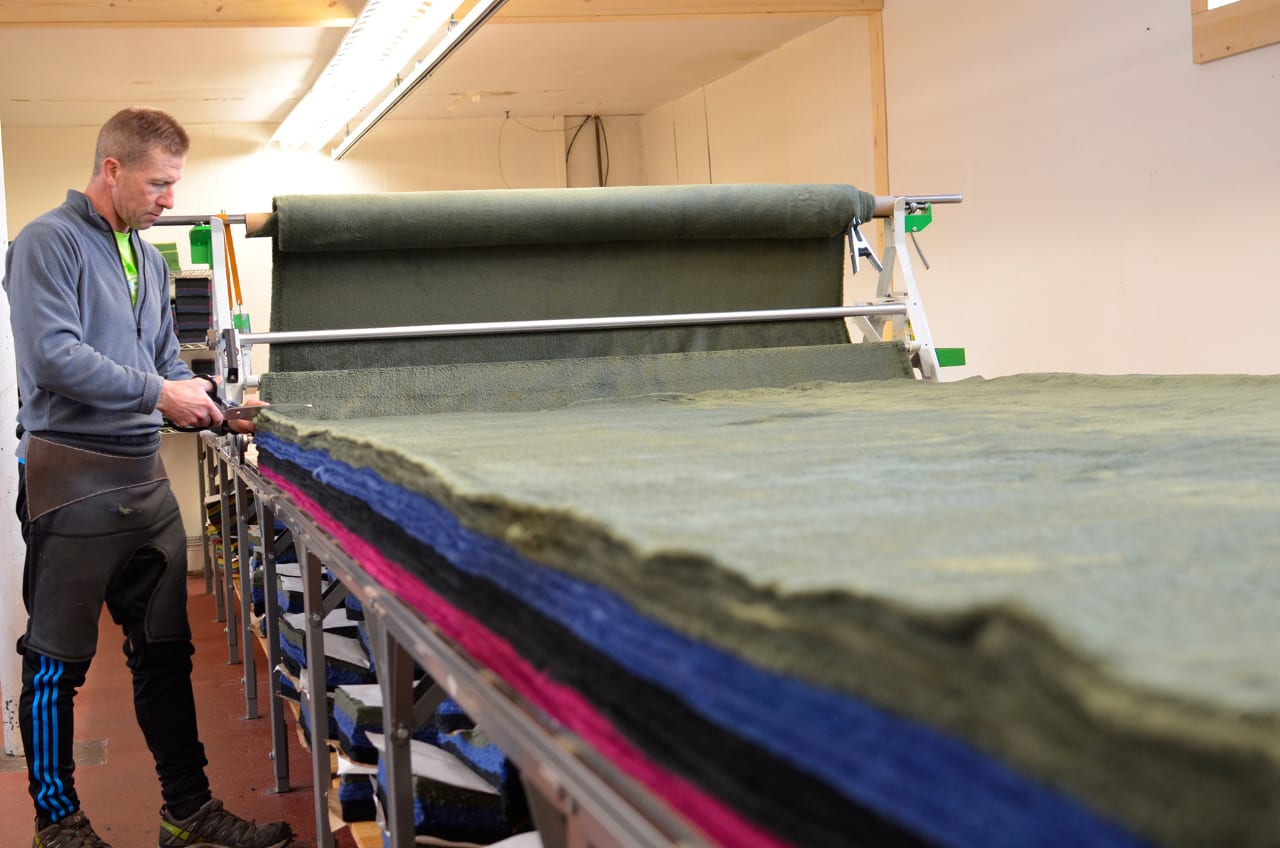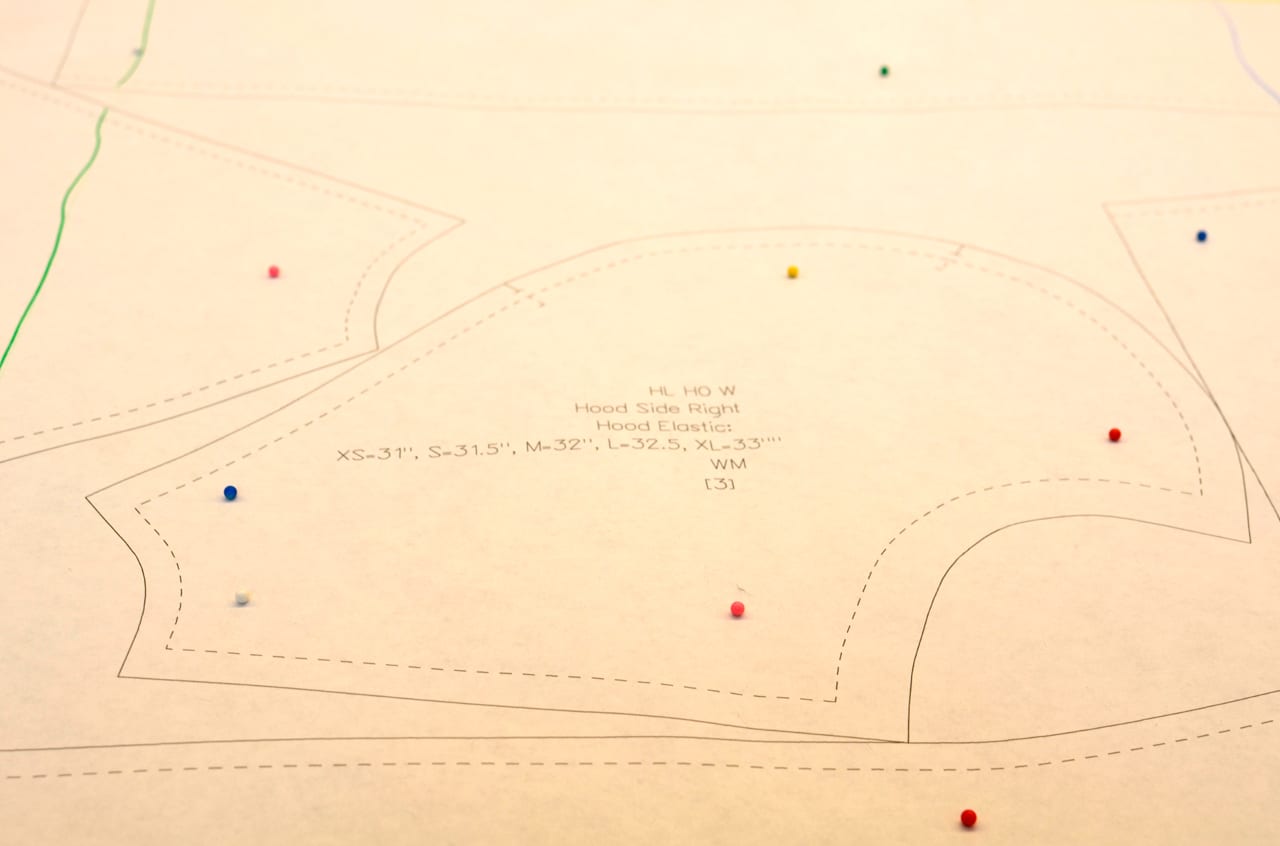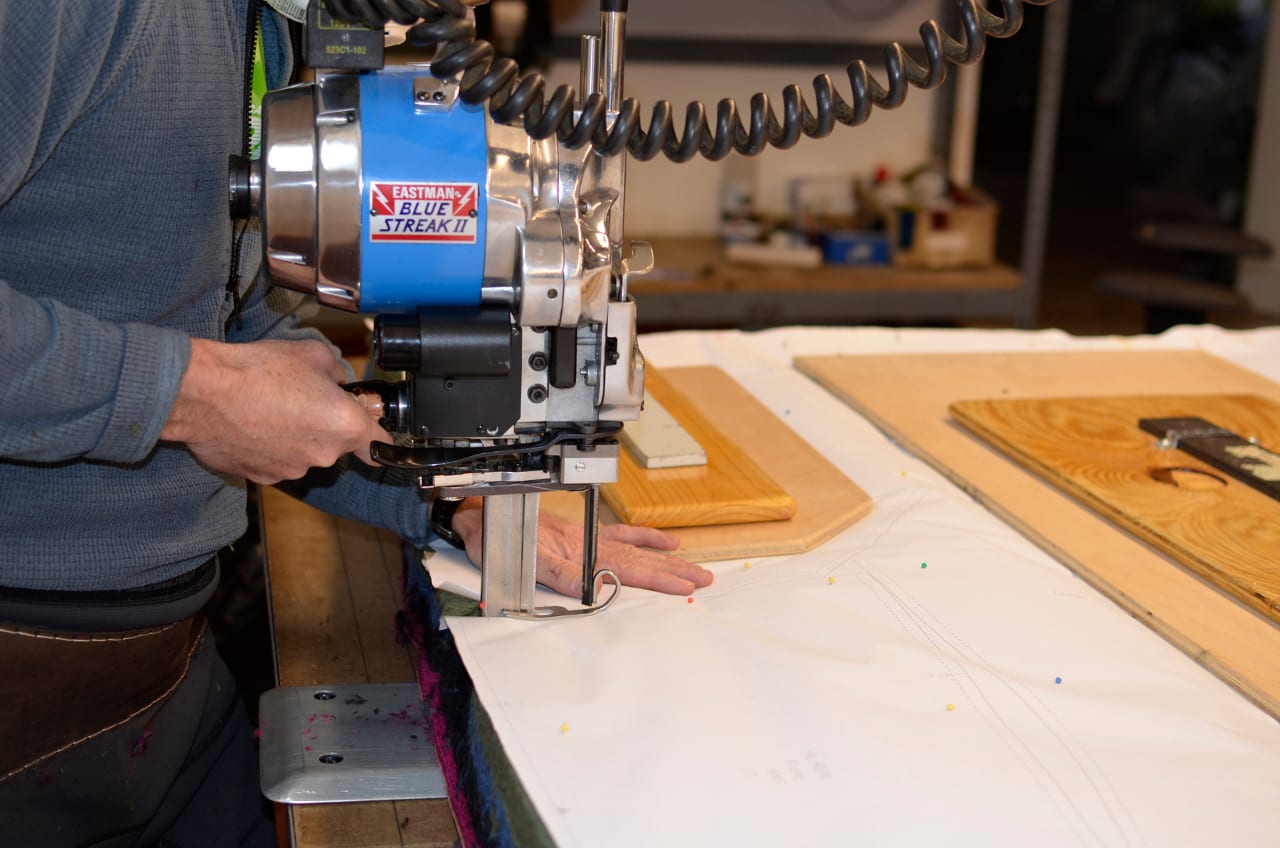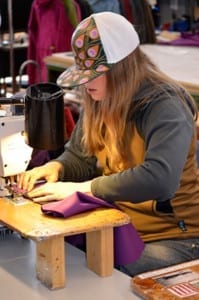 Melanzana's process seems simple:
Roll out material for a given product. In this case…High Loft Hoodies.
Place a Marker with all the parts of the hoodie on top of layers and pin it down.
Cut out the hoodie pieces.
Sew the hoodies up!
Bring Out Your Vintage Melly!
The best possible testimony to the durability factor in this product line took place during Melanzana's 20th anniversary celebration in May 2014. The "Vintage Melly" contest brought out dozens of loyalists all decked out in garments from seasons past. The grand prizewinner was sporting a 19-year-old "Eggplant 200 Longsleeve." What a great idea!

This company seems to have a ton of great ideas. You can feel the vibrancy and commitment to customers, community, and employees in all of their online venues. Follow them on FaceBook, bookmark their blog. And should life find you traveling near the historic mining town of Leadville, you, and your dog, will be warmly received at Melanzana's doors.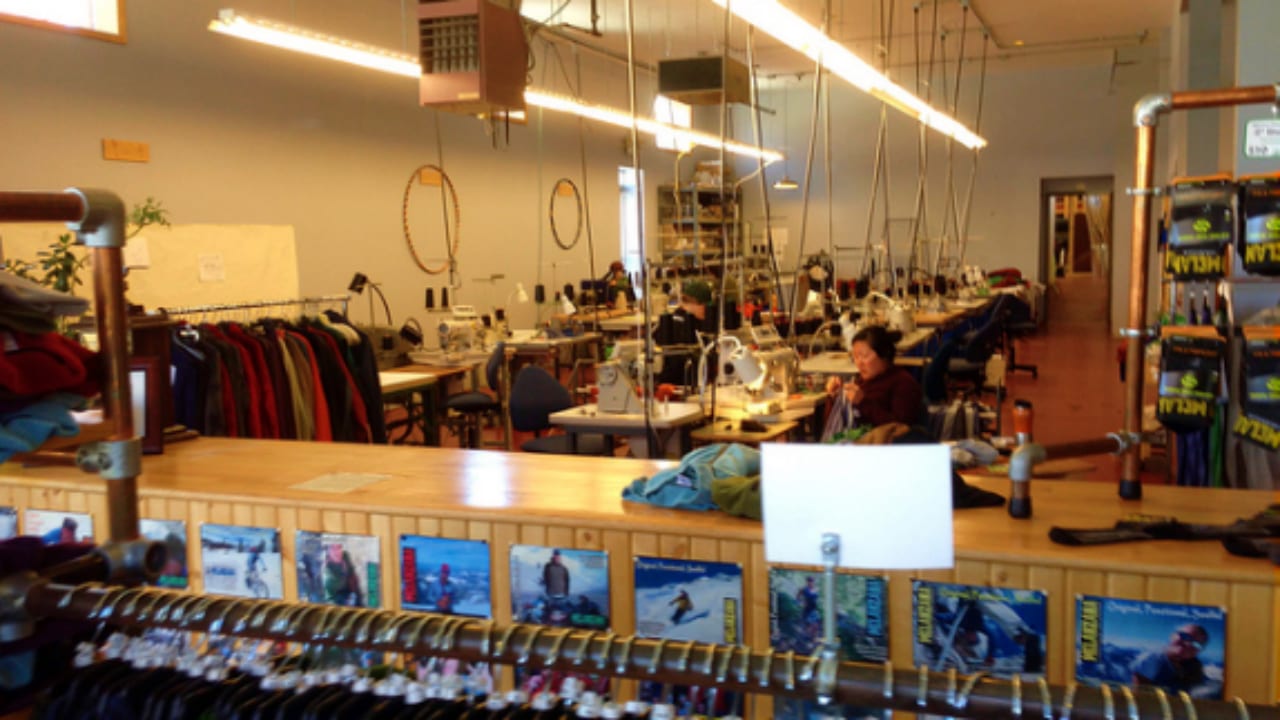 Details
Address: 716 Harrison Ave, Leadville, CO 80461
Phone: 719-486-3245
Website: melanzana.com