Never Summer has been making the slopes more exciting with their epic handcrafted snowboards. It was in 1983 when brothers Tim and Tracey Canaday, together with their friend Scott Rolfs, discovered their interest in the sport and started crafting snowboards.
Their company back then was initially called Swift Snowboards and was based in Fort Collins, however, it ended unsuccessfully and the brothers needed to move to California.
Never Summer Industries, like Apple, Google, eBay, and Mattel, is an international mega-business born in a garage. Headquartered just a few miles north of Downtown Denver, the company takes its name and inspiration from the nearby Never Summer Mountains where snow is found year round.
Since its inception, they have exploded into a wildly successful manufacturer and distributor of snowboards and longboards (a longer and wider skateboard.)
Snowboards, Longboards, and Wakeboards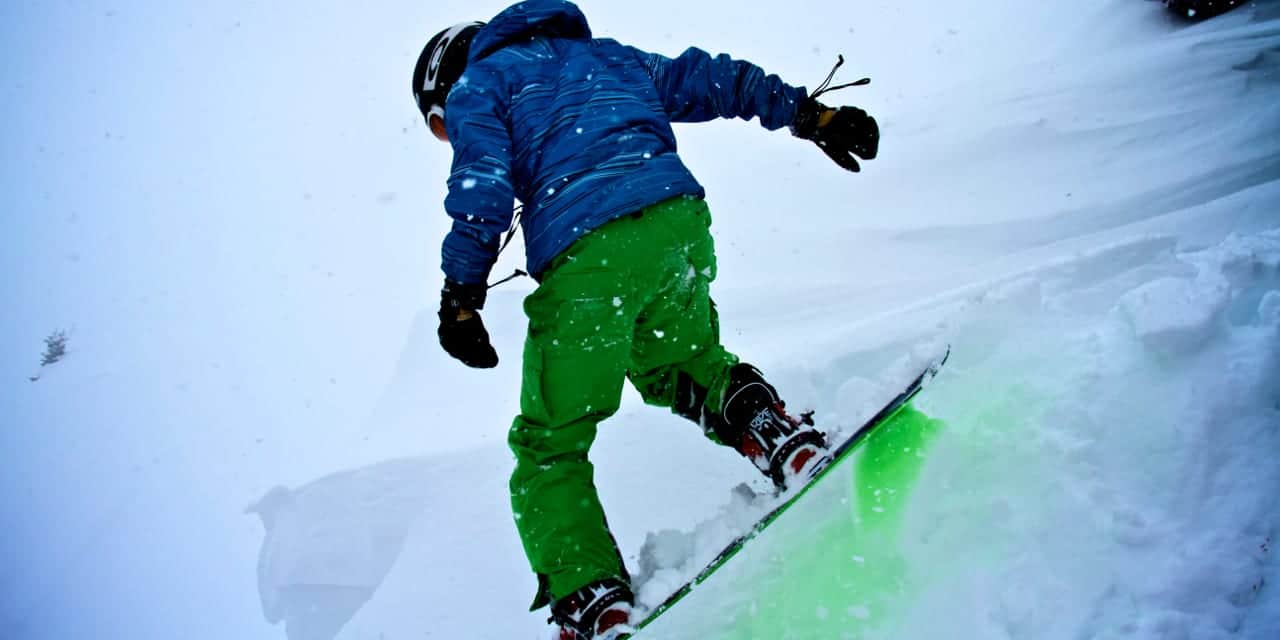 Several years later, snowboarding became a very popular snow sport. The brothers decided to get back to their roots and rekindle their snowboarding craft and established it in Denver. In 1991, Swift Snowboards was renamed to Never Summer, named after the Never Summer Mountains in Colorado.
The company has since become an esteemed snowboard manufacturer, known for its quality and durability.
All of Never Summer's gear is made in their factory in Denver, and exported to international dealers located in different countries where snowboarding is prominent, such as Argentina, Germany, Italy, Sweden, Australia, Canada, Russia, UK, Korea, and many more.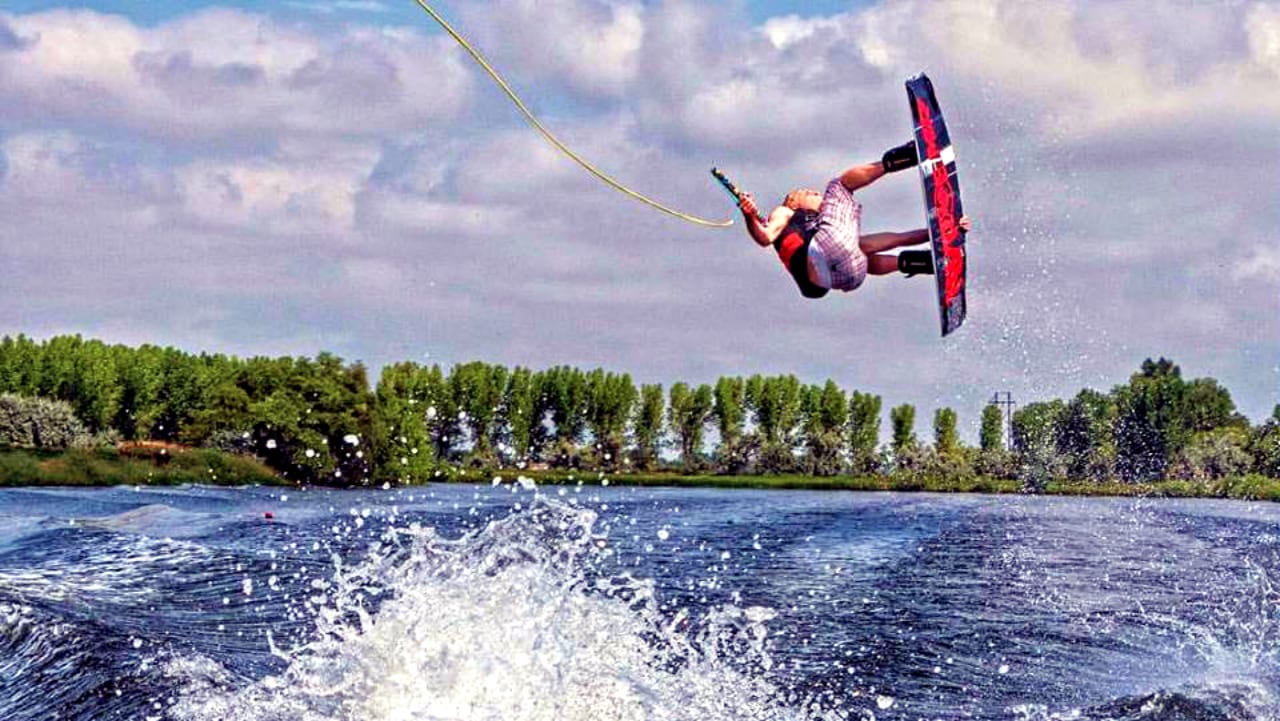 As Never Summer grew, they began going beyond making snowboards and had ventured into manufacturing wakeboards, longboards
, and various sports apparel.
Due to their innovative manufacturing techniques, Never Summer was awarded the first patent on any type of hybrid camber technology. They boast of their rocker camber hybrid boards and is one of the first companies to ever experiment with hybrid designs. They have also introduced P-Tex sidewalls, which are now a common feature of many snowboards from different manufacturers.
The Long and Grinding Road
In 1983, Fort Collins Canaday brothers Tracey (18) and Tim (14) launched Swift Snowboards with a friend. Tim's high school shop teacher provided the inspiration for the first wooden snowboard mold. The Canaday siblings had just discovered snowboarding the previous year.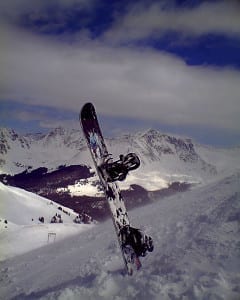 By 1985, snowboarding was an officially recognized sport. Ski areas were beginning to welcome boards and the time was ripe for enthusiastic designers to start experimenting. The Canaday brothers had taken a hiatus, trading the Colorado snow for California surf, but in 1991 they caught the snowboard wave and returned to their home state. Never Summer opened that year in Silverton.
The brothers have made a few key decisions over the years that have set them apart from industry competitors and placed their company on solid footing.
Innovation
In 2008, Tim Canaday developed the perfect "rocker and camber" design, combining the traditional convex-shaped (camber) base with a concave (rocker) base. This unique geometry gives beginners more control as they switch from toe to heel along with better stability and power in trick execution for more experienced riders. The new design debuted in 2008 and it was obvious that boarding would never be the same.
In September 2010, Never Summer was awarded the first ever patent on hybrid camber technology. Every major brand now offers some type of rocker-camber (reverse camber) snowboard.
Under the same U.S. Patent, Never Summer created Vario Power Grip Sidecut technology that adds increased edge hold for added control and responsiveness.
Domestic Production
The brothers decided early on to keep all of their manufacturing domestic and today remain one of the few snowboard factories in the U.S. This allows for quick marketplace reactions and the ability to implement changes when consumers' tastes and trends take new turns. Competitors who manufacture products overseas do not enjoy such flexibility.
Premium Popular Products
Admirably, instead of funding on flashy advertisements and marketing campaigns, Never Summer focused on perfecting the quality of their snowboards, ensuring only the best materials available are being used. Never Summer's snowboards speak for themselves, making them the brand to beat.
Some of their best-selling items include: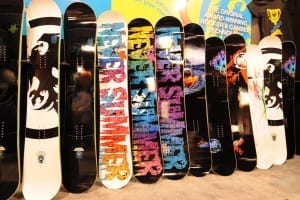 Never Summer prides itself on producing,
"The most durable, high performance boards on the planet!"
In the early years, the Canadays avoided promotional sponsorships, hype, and high-profile team riders, deciding instead to carve their niche with the premium product itself. By using the highest quality materials, craftsmanship, and customer service, they've established their solid name. A three-year warranty comes with their durable, "bomb-proof" boards.
Dealership Exclusivity
Never Summer is very protective and discerning when it comes to the dealers and distributors allowed to sell its products. The company is also very mindful of production limits. By avoiding market flooding, demand and overall values remain high. Dealers appreciate this consideration and are extremely loyal in return.
You can find Never Summer snowboards in Colorado at Christy Sports, as well as at a number of boutique board shops.
Motocross Over
Five years ago, Never Summer started supporting motocross when it became evident that a natural partnership existed between snowboarders and motocross enthusiasts. The cross-marketing has been very successful for the company.
Marketing Director Chris Harris explains:
If we'd known that the reception was going to be like it has been, we would have done it earlier…We just want moto guys to realize that when it's snowing they can go out and do something else besides ride. They can get that same adrenaline—they can have that good time, even more in sort of a Zen-like state, or a more peaceful setting.
Phoenix Pride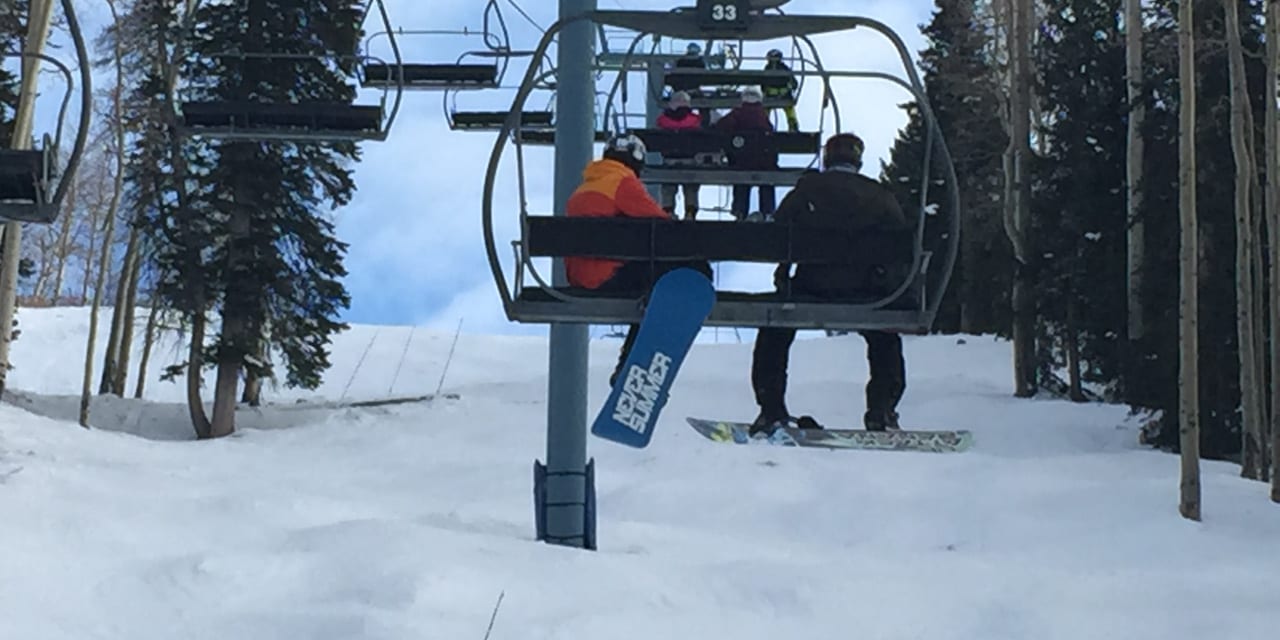 Never Summer offers a well-stocked apparel line for men, women, and children. Caps, beanies, t-shirts, and hoodies in an array of styles and colors are available along with decals and patches featuring a blazing Phoenix, the company logo. The dynamic, transformative bird is a fitting symbol for a company that believes:
In action sports, you have to keep pushing it, and our approach to business is to go for it and see what happens.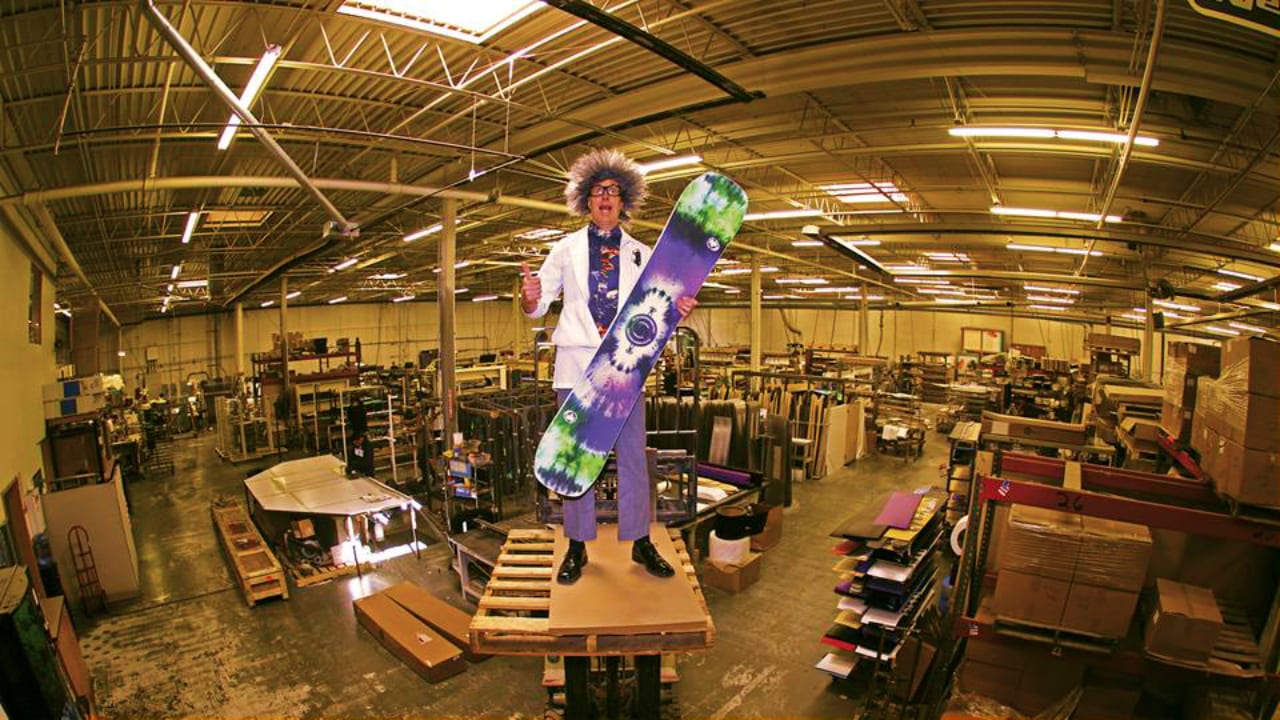 Details
Address: 3838 Eudora Way, Denver, CO 80207
Phone: 303-320-1813
Website: neversummer.com