Having a reliable backpack to carry your belongings when going outside is unquestionably important, and owning an Osprey can certainly elevate your recreational experience. Osprey's love for the outdoors serves as their inspiration for creating innovative and high-performance bags and packs.
They are headquartered in the southwestern town of Cortez, where the nearby San Juan Mountains provide an uncompromising testing environment for all of their products.
Backpack Company based in Cortez
Osprey was originally founded in Santa Cruz, California in 1974 by Mike Pfotenhauer, who became known by backpackers and travelers as a young entrepreneur who creates custom-fitted, made-to-order packs. They moved their operations to Dolores, Colorado in 1990, the time when the demand for outdoor packs became higher.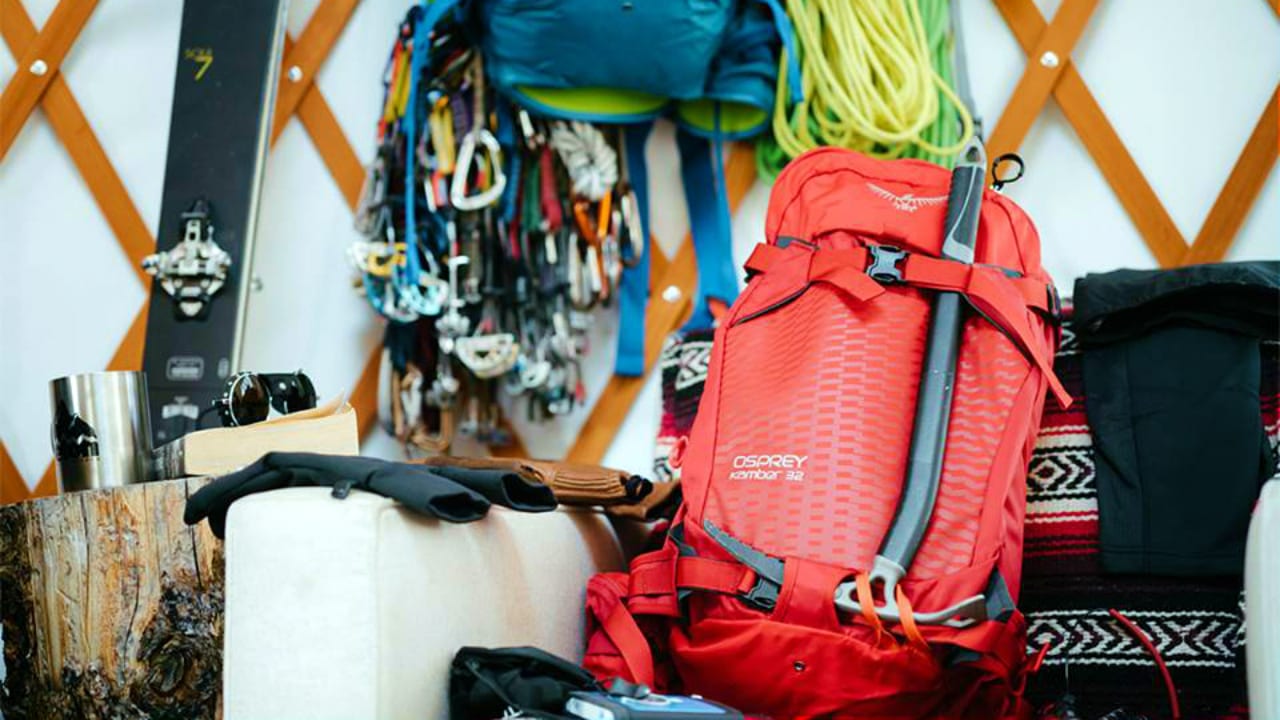 Productions were expanded to Cortez in 1994, and five years later, the facility was further enlarged to move all of Osprey's remaining operations to Dolores. The company also made some facility expansions in Ho Chi Minh City, Vietnam in 2003.
Popular Products
Since its inception, Osprey has been creating innovative products with really amazing and intuitive features, such as foam pads, zippered panels and compartments, and adjustable harnesses.
There are some Amazon affiliate links below for various Osprey products.
Among their many best-selling packs are: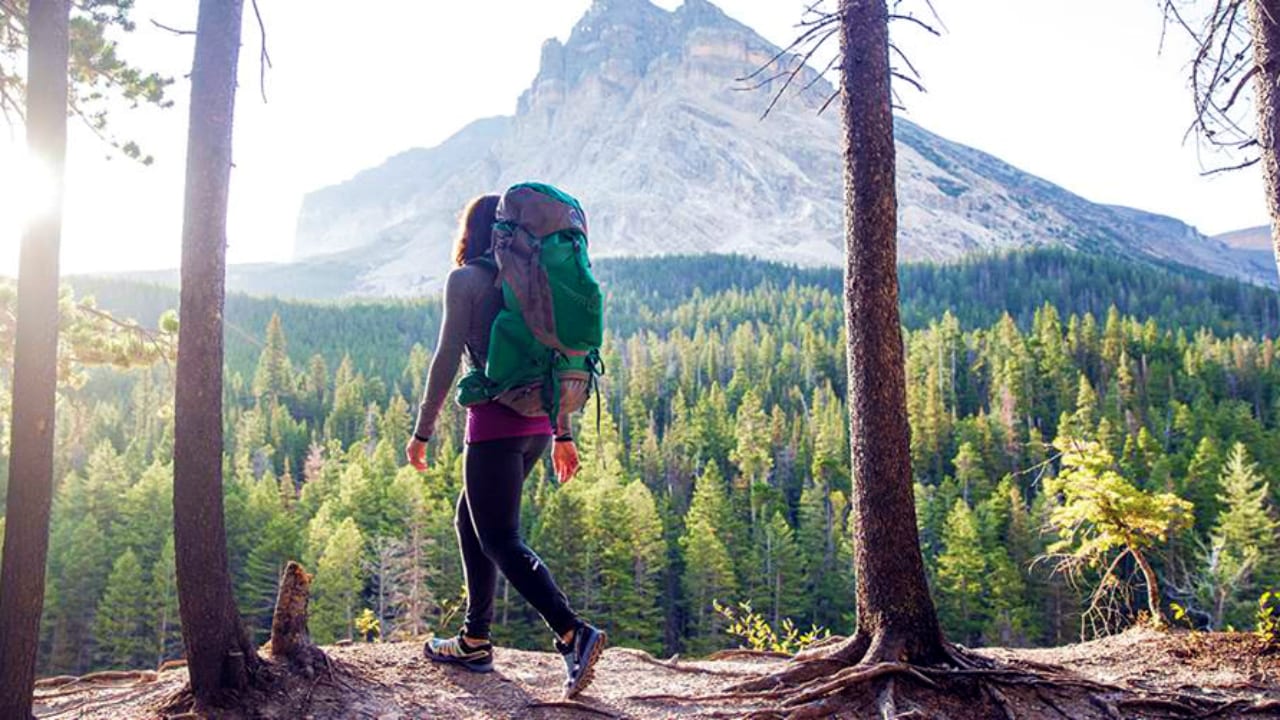 Some of their packs, such as the Osprey Waypoint and Sojourn Wheeled Suitcase and Backpack have also received acclaim from various travel blogs.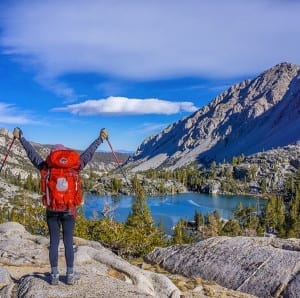 Osprey's website offers a customizable online shopping experience, where preferences can be filtered depending on the buyer's intended activity, trip length, bag volume requirements, color, and gender. Buyers can also customize the filters depending on the bag features they would like to have, such as adjustable torso harnesses, stretch meshes, integrated rain covers, lower compartments, zippered hip-belt pockets, trekking pole attachments, and much more.
For over 40 years, Mike Pfotenhauer and his team at Osprey Packs have been creating high-performance gear "that reflects our love of adventure and our devotion to the outdoors." Like so many of the fascinating companies profiled in our Made in Colorado series, Osprey has an amazing story to tell and many enduring successes to celebrate.
The Mother of Invention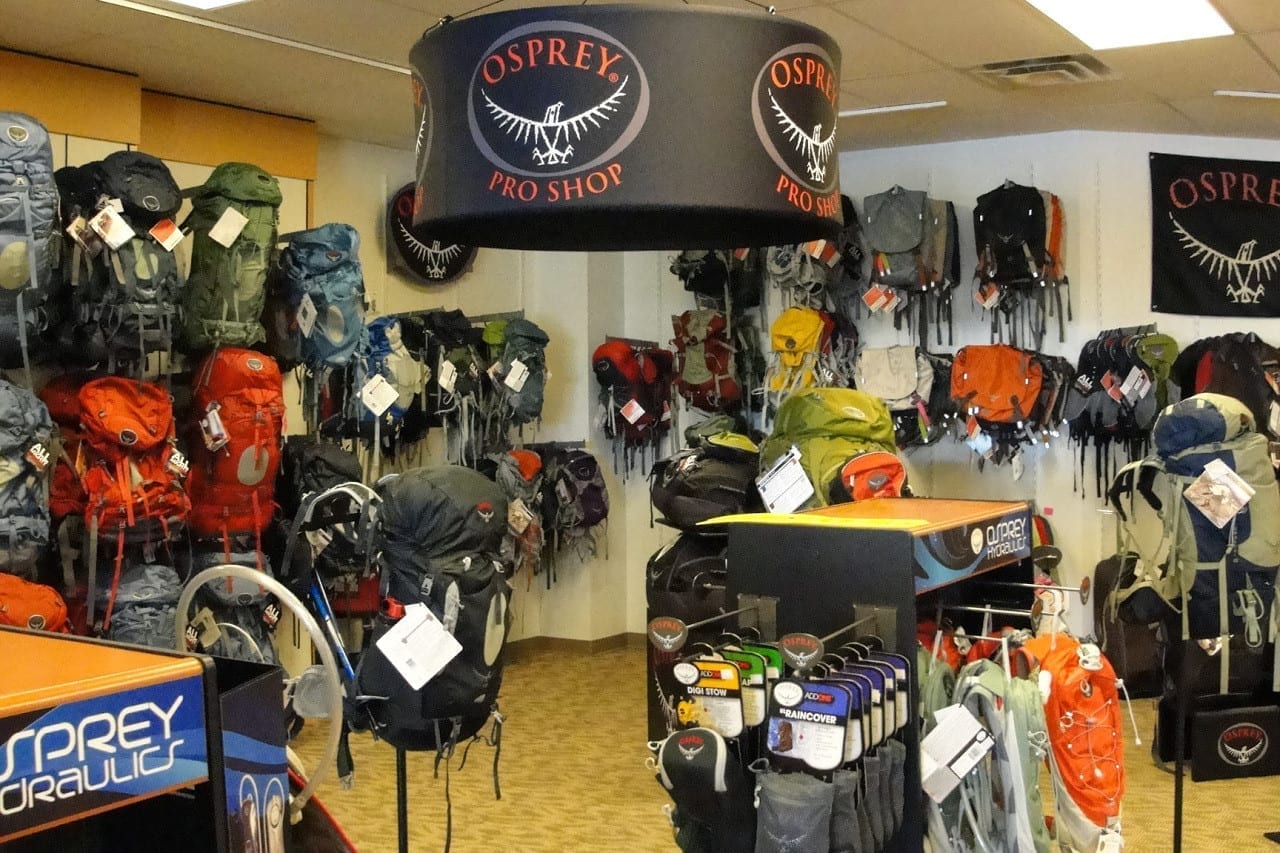 Like so many entrepreneurial innovators, Mike Pfotenhauer stumbled upon his life's work organically and by fortuitous chance. He tells of family backpacking trips as a teen in Oregon, suffering under the weight of a pack with a bad fit. His mother mentored him in sewing, and at age 16, the prototype for his life's work was birthed.
At the tender age of 21, Pfotenhauer opened a retail shop in the front of his Santa Cruz, California rental house. Like some modern-day Baba Yaga, word of his legendary skills spread, drawing backpackers and travelers in search of custom-fitted, made-to-order packs to his door. A company was born.
Consider Cortez
The same man who happened to dream the Straightjacket suspension compression system in 1998 just happened to spot a big old white building in Cortez, Colorado, in 1987 that happened to contain a Gore-Tex factory that happened to be closing that very day!
Mike Pfotenhauer's partner in business and life, Diane Wren, recounts the serendipitous unfolding of the early years in this great video:
After many successful years in Cortez, Osprey realized in 2000 that in order to stay alive, they would have to move some production offshore to Korea and Vietnam. After commuting between Cortez and Vietnam for a few years, the Pfotenhauer family moved to Ho Chi Minh City, Vietnam, in 2003, living there for several years. Osprey has a fully-staffed product development office in Vietnam that interfaces with the production factories, where over 2,500 workers currently enjoy a livelihood, thanks to Osprey's popularity.
Pack Domination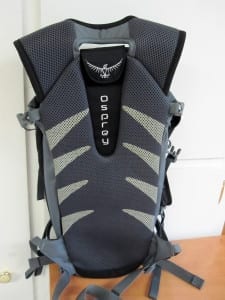 Osprey has a huge line of packs for hiking, biking, snow play, and even travel in the form of wheeled bags. Out of the box, creative thinkers are encouraged to apply for work with this company. The canary yellow Poco Raincover child carrier
is a star of the kid's line, providing protection from the elements.
Consistently Contributing
Osprey sponsors an eclectic mix of passionate athletic souls in the form of a professional climber and foodie, professional mountain bike rider, ski mountaineer and environmental scientist, global explorer, and cross country mountain bike racer, to name just a few.
Their commitment to the environment is deep and wide. For 15 years Osprey has sewn labels inside their larger packs listing the Principles of Leave No Trace. Osprey supports dozens of organizations that protect wildlife, preserve ecosystems, maintain foot trails, and recycle. Half of the posts on their very active Facebook page are related to supporting their athletes and partners in preservation and conservation.
Any Product, Any Reason, Any Era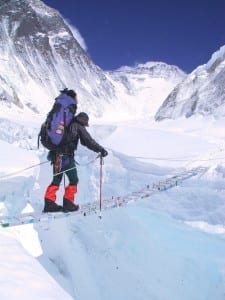 Osprey's All Mighty Guarantee promises that they will make every effort to repair one of their backs whether it was purchased in 1974 or yesterday. If repair is not possible, they will replace it, free of charge.
After reviewing the abundant historical documentation that Osprey has so lovingly preserved in its online archives, this Joseph Campbell quote came to mind:
If what you are following, however, is your own true adventure… then doors will open where there were no doors before, and where there would not be doors for anyone else. And you must have courage. It's the call to adventure, which means there is no security, no rules.
High Tech Innovation
Osprey is known for making custom-fit backpacks that are designed not only to protect your belongings but also to make your adventure a whole lot comfier. The company employs innovative methods in making their bags, such as the Custom Molding, where belts are molded according to one's unique anatomy for superior comfort, load control, and support, and the Suspension Technology, which helps the user to move freely and naturally when doing strenuous physical activities.
Truly a company like no other, Osprey's legacy and expertise in designing and making backpacks will surely give you the confidence that no matter what length of travel or outdoor adventure you are planning to do, you can be sure that your body will not suffer.
Details
Address: 800 N Park St, Cortez, CO
Phone: 970-564-5900
Website: osprey.com