[Topo Designs Denver flagship store.] Headquartered in Denver, Topo Designs makes premium backpacks, clothing and travel gear. Their outdoor, adventure inspired apparel is unique and built to last.
The brand has been passionate about the "mountain culture and outdoor living." With the various breathtaking landscapes in Colorado, it's not a wonder why Topo Designs' theme is like this. This local brand emphasizes the quality of "talent" they have on their team.
"Made for anywhere on your map."
Outdoor Gear, Apparel and Bags based in Denver, Colorado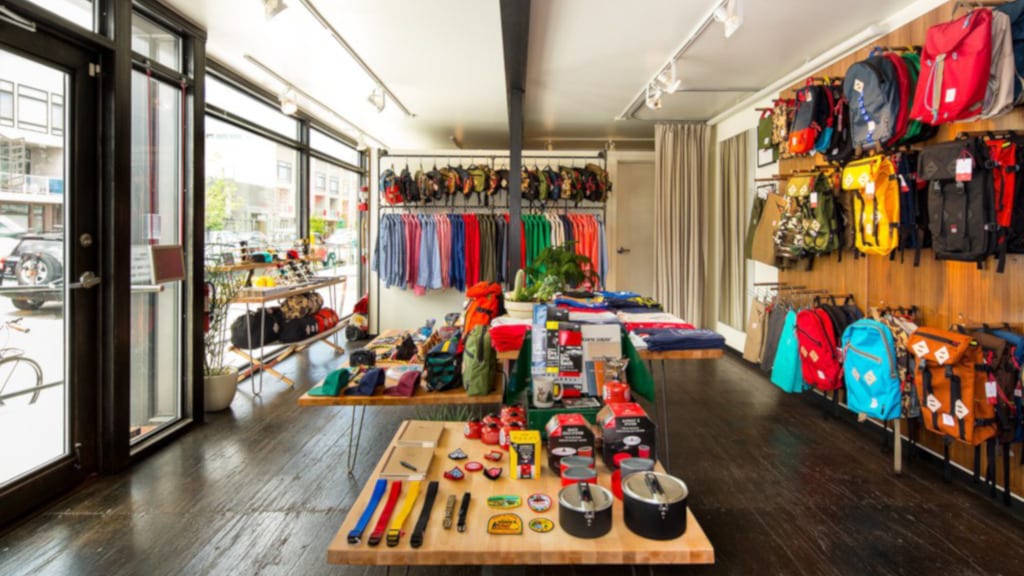 Back in 2008, founder Jedd Rose started conceptualizing the brand at his Fort Collin's basement. From there, Topo Designs continued to expand talent from the craftsmen in the U.S and their multiple global partners.
"Whether we're building classic packs in Colorado, organic cotton tees in Mexico, insulation pieces in Canada, or technical shells in Vietnam, our partners are the most talented people on the globe."
Aside from the deeply embedded wanderlust culture in Colorado, Topo Designs is also passionate about sustainability. Since they offer high-quality products, they encourage their buyers to consider repairing, instead of throwing away used (and sometimes, tattered) clothes or backpacks. With their unique repairs program, you can still make new memories with your travel partners (namely your bags and clothes) even if you've already endured a storm or two together.
Lastly, as if being a high-quality local brand isn't enough, Topo Designs also supports their own "Map Pact" initiative that's " designed to ensure the simple concept to maintain, act, and protect our communities." Contact the team if you want to join in one of their events this year.
Popular Products
Topo Designs apparels and bags are luxurious but practical. They make packs, bags, apparel and accessories for anywhere on your map. Check out their different offerings for men and women and take your Colorado adventure to the next level!
Free shipping is available on orders $99+ when buying online from Topo Designs.
Details
Address: 2500 Larimer St #102, Denver, CO
Phone: 303-954-8420
Website: topodesigns.com