The Children's Museum at Denver's Marsico Campus is a fun, interactive way for kids to learn, grow, and express their creativity. Exhibits are all hands-on, fostering both imagination and education through personal, active experiences.
While exhibits are focused on newborns to 8-year-olds, some are better suited for those a bit older, though children of all ages are welcome. Teens and adults can also join in and discover a whole new side to themselves, or reinvigorate one that lay forgotten.
Exhibits
Exhibits are divided into 4 areas of learning at the Children's Museum at Denver's Marsico Campus: Investigate, Imagine, Explore, and Create. Each offering guests different activities to participate in, the museum is updating sections to provide new and exciting adventures for young visitors.
Investigate
Investigate has four attractions that bring out the scientist in all of us. Focusing on different aspects of matter and physics, children can learn about a myriad of topics by visiting displays and participating in experiments. Each section of Investigate has multiple activities that range from team-building exercises to musical stations.
Kinetics! | Consemptualize Newton's law of gravity by putting them into practice.
Water | See how H2O can transform the world we live in.
Bubbles | Discover what makes bubbles float through the air and play with foam.
Energy | Explore solar and wind power, then harness it yourself.
Imagine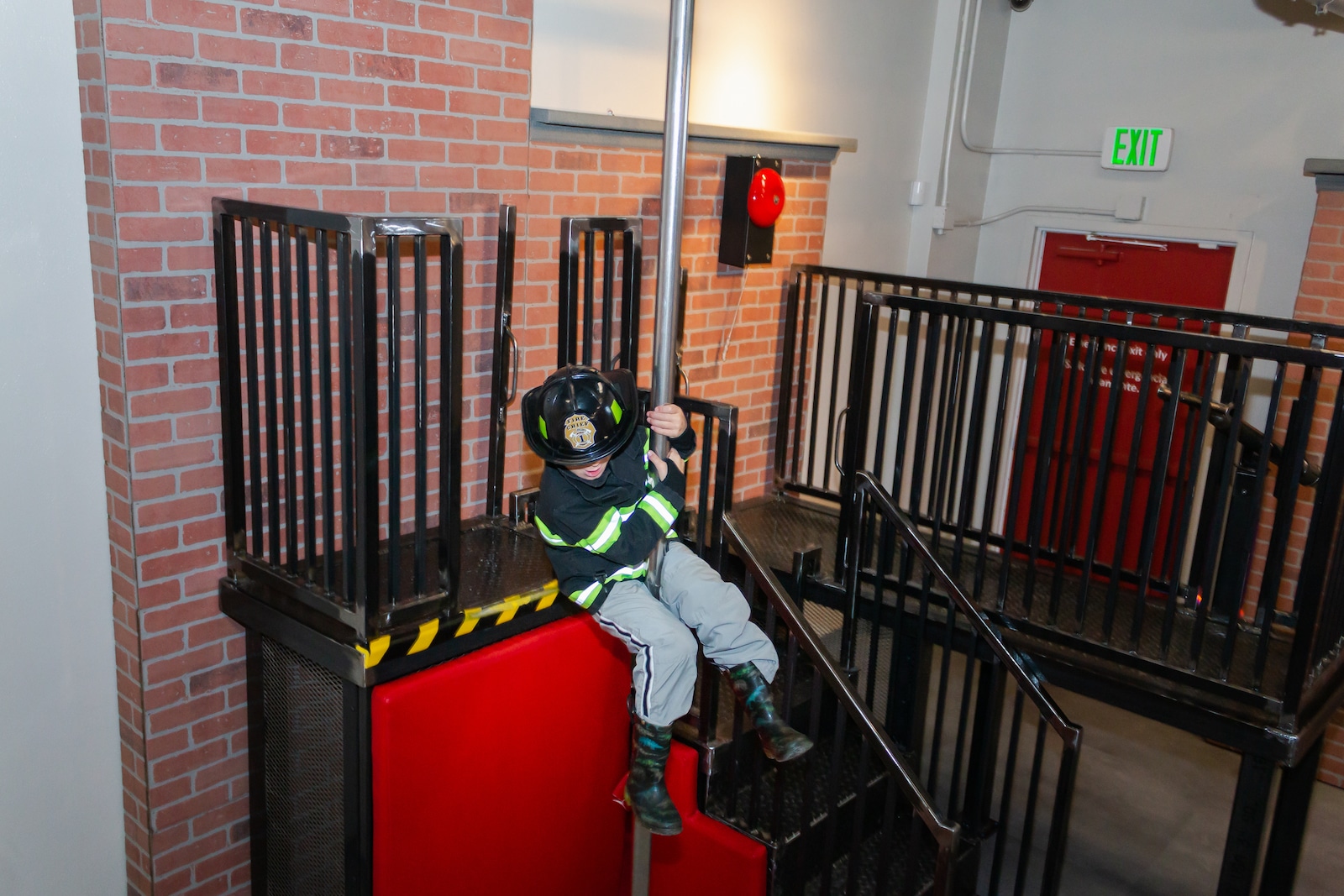 The Imagine portion of the museum is designed to inspire. For those looking to take a bit of a break, the Book Nook is a great place to read and listen to stories. Meanwhile, the rest is great for letting kids envision what it would be like to try different careers.
Fire Station No. 1 has areas for kids to pretend to work as a firefighter or dispatcher, meanwhile, Ready Vet Go is perfect for those who love animals. Boasting a reception area, x-ray, grooming station, and plenty of stuffed animals that need check-ups, kids can dive into their curiosities.
Lastly, My Market is a grocery store that has fake produce, a cash register, and a 1940s kitchen. A fun place to play pretend, Imagine is a great area to have fun as a family and with others.
Explore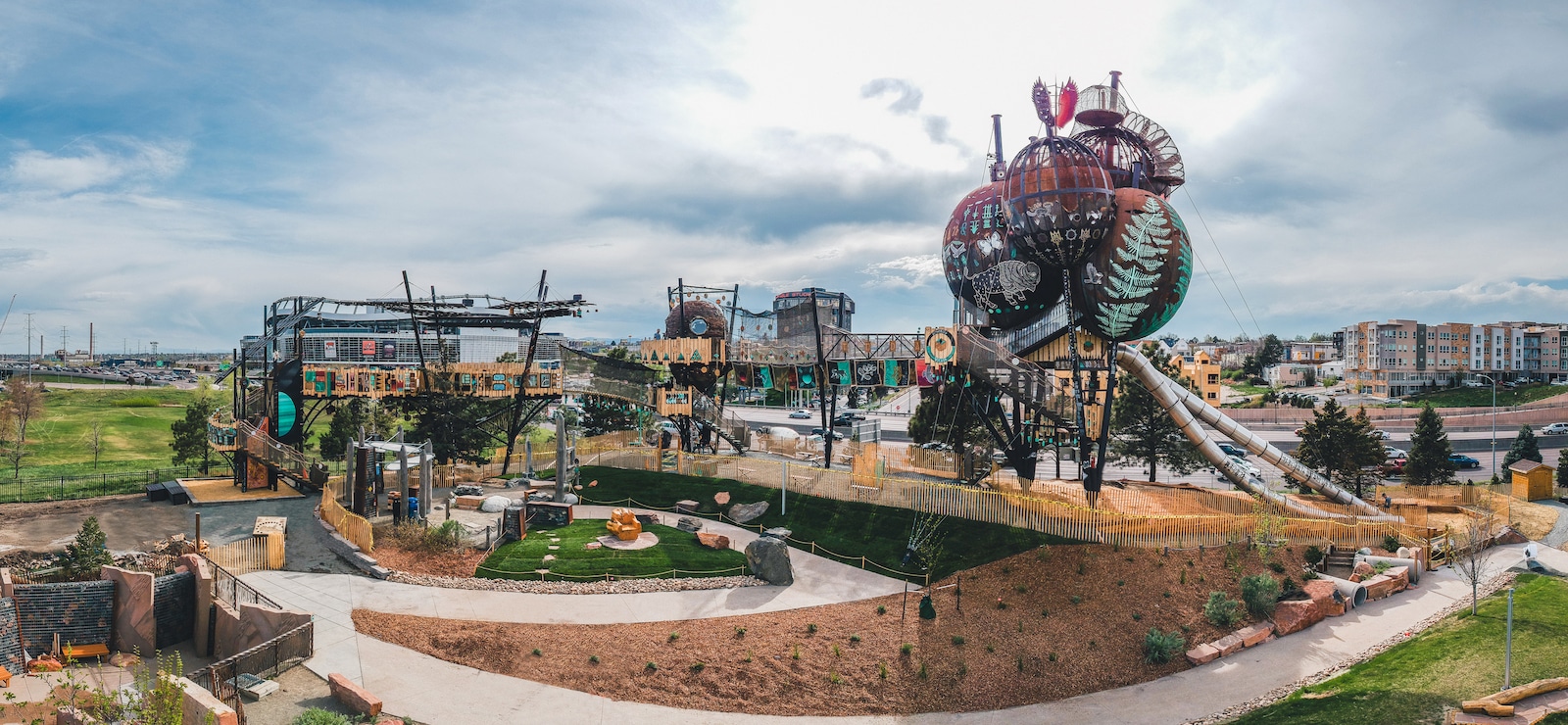 With 5 areas to, as the name implies, explore, children can run around or relax, depending on where you visit as a family. The Early Learner's Oasis has calm, engaging activities, great for settling down for a bit while Box Canyon has a mini-boulder to climb on, a kayak for practice balancing, and a waterfall that won't get you wet.
Altitude is for guests ages 4 and older and is centered on discovering Colorado's natural wonders. Kids can take a gondola ride, go across the monkey bridge, or head to the top to get a 360° view. Outside, Joy Park has a zipline, mini-river, sand dunes, and plenty of play areas to burn off some steam.
For something a little bit grander, The Adventure Forest is a 500 ft long aerial course that has bridges, slides, elevated areas, tunnels, and an entire backstory about The Council of Creatures. With a secret language you can decode, this exhibit is for those 5 years and older or 44 inches and taller. It is also weather dependent.
Create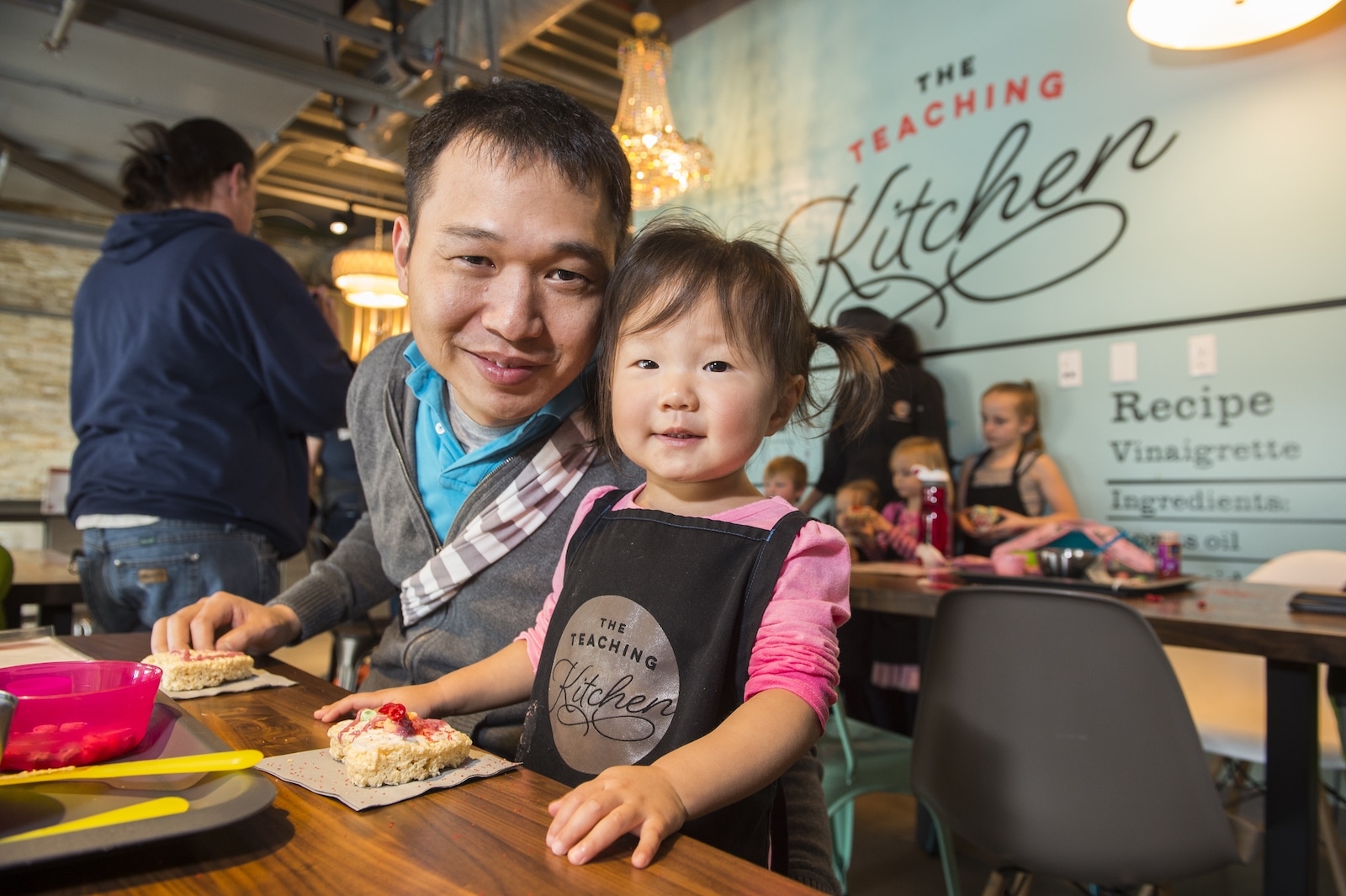 Create is an interactive exhibit with three areas for children to get hands-on experience. The Art Studio provides kids with the chance to try different mediums of art using paint, chalk, and clay as well as learn from a resident artist. The Teaching Kitchen allows families to experience and make new foods together, learn about nutrition, and see a hydroponic garden.
The Assembly Plant allows youngsters to follow blueprints while utilizing recycled materials to create a range of products that can be decorated at the Art Studio. You can even donate recyclables for others to use and instill the importance of doing such with your child.
A great way to spend a day together, The Children's Museum of Denver Marsico Campus has a ton of features aimed at inspiring. Adding new and improved areas in the coming months, check online to see everything they have in store!
Details
Address: 2121 Children's Museum Dr, Denver, CO 80211
Phone: 303-433-7444
Season: Year-round | Closed on major holidays and for maintenance
Hours: Monday – Sunday | 9 am – 4 pm
Cost: Admission depends on age | Members are free
Website: mychildsmuseum.org