Colorado Springs' bustling tech scene is growing and ranked among the best in the country. Like other town techs, it's home to a number of top coworking spaces, aimed at helping the location flexible remote worker.
While The Springs might not have the same reputation for technology as its Front Range neighbors to the north, Boulder and Denver, it was also included in the top 20 (at #20) tech towns in the U.S. by CompTIA, the IT industry's trade association. It ranks Colorado Springs an up-and-comer where IT professionals would love to call home.
Coworking helps get the creative juices flowing. Whether it's for inspiration, motivation, collaboration, friendship or just to get out of the house, renting a coworking space usually pays for itself and more with work accomplished. So if you live and work remotely in El Paso County, here's a look at some of the best spaces to co-work.
Best Coworking Spaces in Colorado Spaces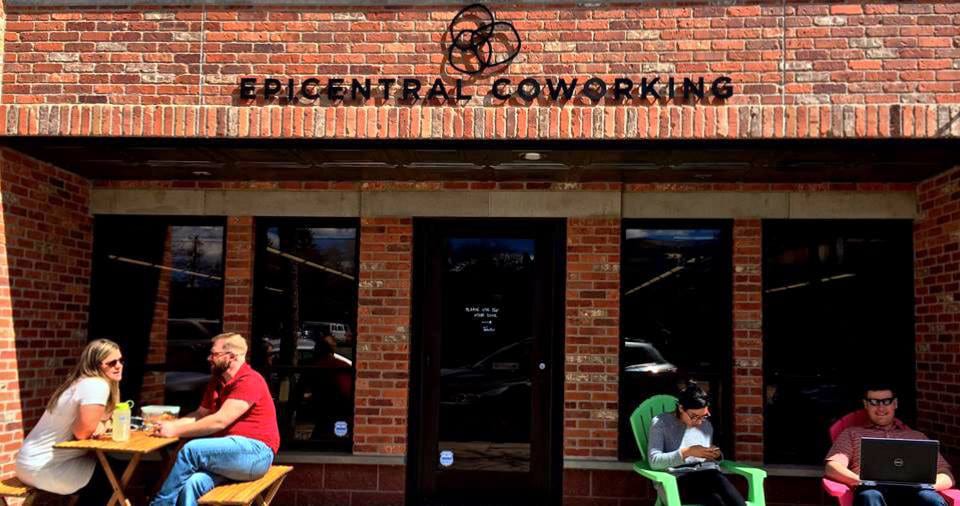 People choose to co-work for a number of reasons, mainly it helps to socialize with like minded people. You may spawn some new ideas from other members or get help with a difficult task. You might even meet your next business partner. Networking is key in life. So bring your business cards and download a business card scanner app, because you never know who you'll be coworking with.
Most coworking spaces offer memberships by the day, week and month, with discounts offered the longer you sign up. If you happen to be remote working in the Mile High City, stop by one of Denver's best coworking spaces. Here are the top coworking spaces in Colorado Springs, in no particular order:
Epicentral Coworking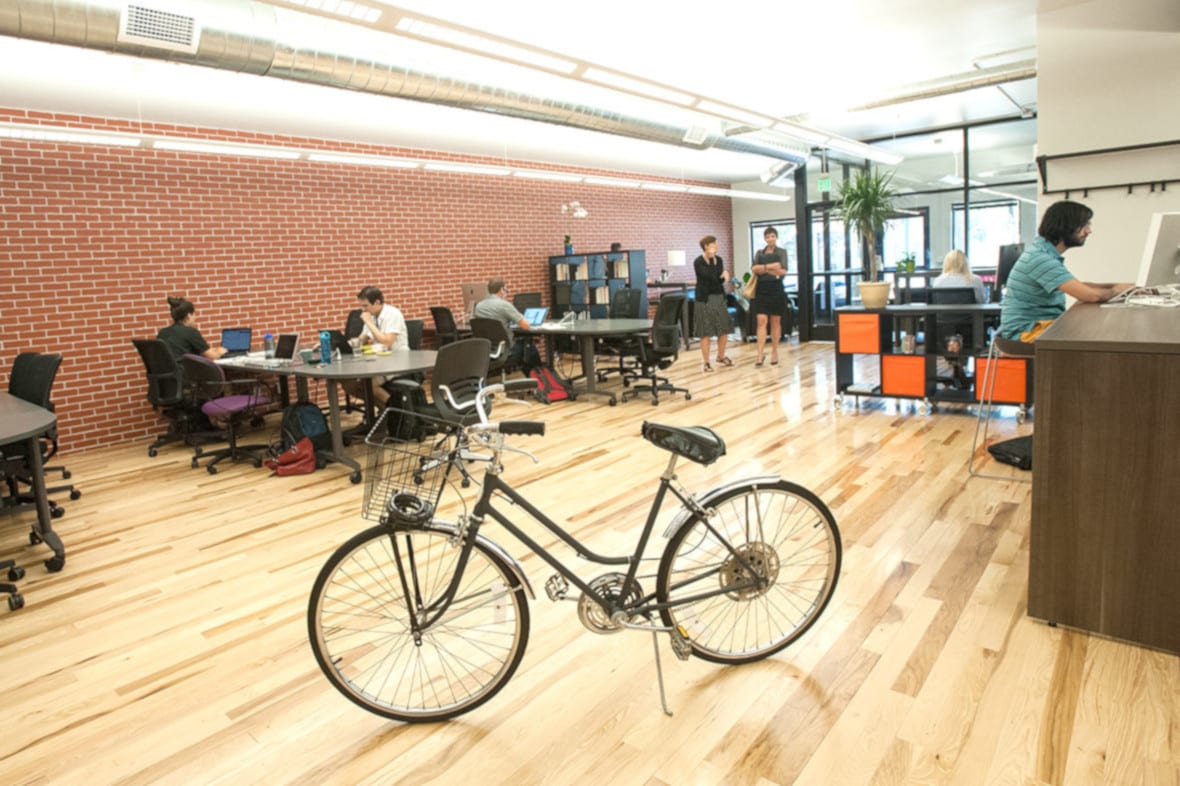 Situated in downtown on 415 North Tejon Street, Epicentral Coworking provides daily, weekly and monthly space rentals for a slew of entrepreneurs, telecommuters, professionals, business owners, freelancers and digital nomads. They offer a wide array of spaces including shared workspaces, dedicated desks, private offices and meeting rooms. It's one of the top communities of "fellow do'ers, thinkers, and change makers."
Work hard, do good.
Co-founders Lisa Tessarowicz and Hannah Parsons founded Epicentral in 2012 with a goal to being the epicenter of entrepreneurship, business and creativity. The members range from marketers to software developers to photography. Perks include coffee, beef, speedy wifi, 24/7 access, storage, parking, dry cleaning and even a mailing address. New guests are welcome to come by for a complimentary 30 minute tour or free first day. Then if you like it go for the two week trial!
SCP Commons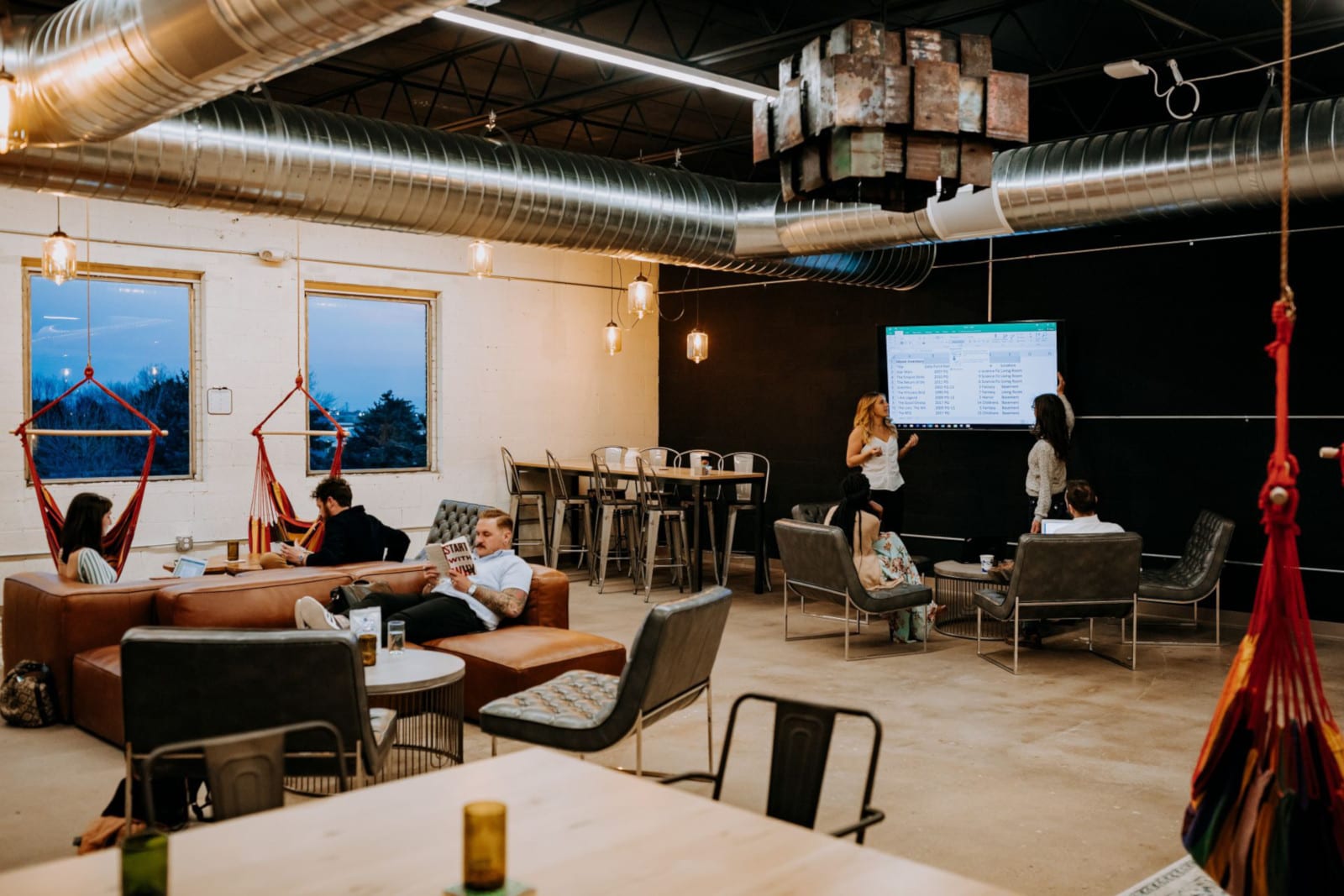 Housed inside the SCP Hotel, this creative coworking space is founded on the same core Holistic Hospitality values as the hotel. It's situated less than 10 minutes southeast of downtown on 2850 South Circle Drive. The hip space features plush couches, hanging hammocks and floor to ceiling windows. It's a comfortable, inviting space that welcomes both locals and out-of-towners thanks to its on-site hotel location.
Coworking with Soul, Community and Planet in mind.
Members have 24/7 access every day to SCP Commons, as do overnight hotel guests. The coworking space is connected to the Provisions market, so healthy snacks to refuel are steps away and discounted for members. Amenities include all the best infrastructures for working remotely, like reservable meeting rooms, big communal spaces, fast free WiFi and fresh local coffee. Like hotel guests, coworkers also have access to the top notch 5,000 square foot fitness center and pool, as well as discounts on accommodations.
The Enclave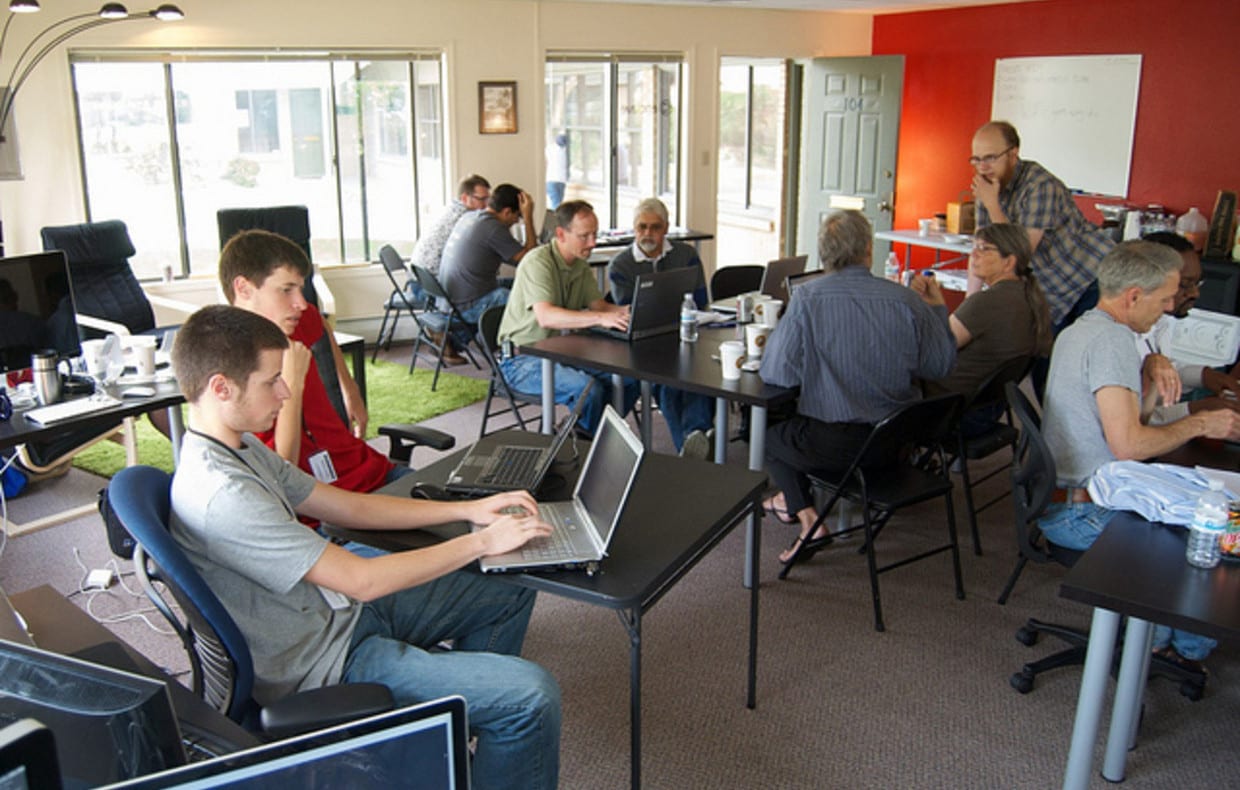 Situated on Academy Circle about 10 minutes northeast of downtown, The Enclave
was Colorado Springs first coworking space. They opened in 2010. Targeting freelancers, contractors and other creative professionals, The Enclave has numerous rooms available.
Coworking for creative professionals.
Members can sign up for daily, weekly or monthly status, with the option to reserve your own dedicated desk. Coworking spaces like The Enclave stay true to the founding values of a coworking space: "collaboration, community, sustainability, openness and accessibility."
Locals looking for a part or full time office in The Springs have plenty of options for coworking spaces. Like the inspirational Pikes Peak that hovers behind the city, be encouraged for greatness while trapped indoors too.