Just a few miles south of Denver, you'll find several great breweries in Littleton. From Sours to Barrel-Aged beers, there is something for every beer lover to discover at these local microbreweries.
There are many things to do in this popular suburb, including the Littleton Museum, exploring historic Main Street, and Roxborough State Park. Now you can add visiting these local breweries to your list as well.
Like the town itself, many of the breweries are family-friendly (it's always best to call and confirm before heading out, though). Furry friends are also welcome at most breweries here, too. In fact, Coal Mine Avenue Brewery even offers an off-leash dog park.
Please note: Beer and food menus often change, so it's a good idea to check the website for the most up-to-date information, including hours and dog policy.
Breckenridge Brewery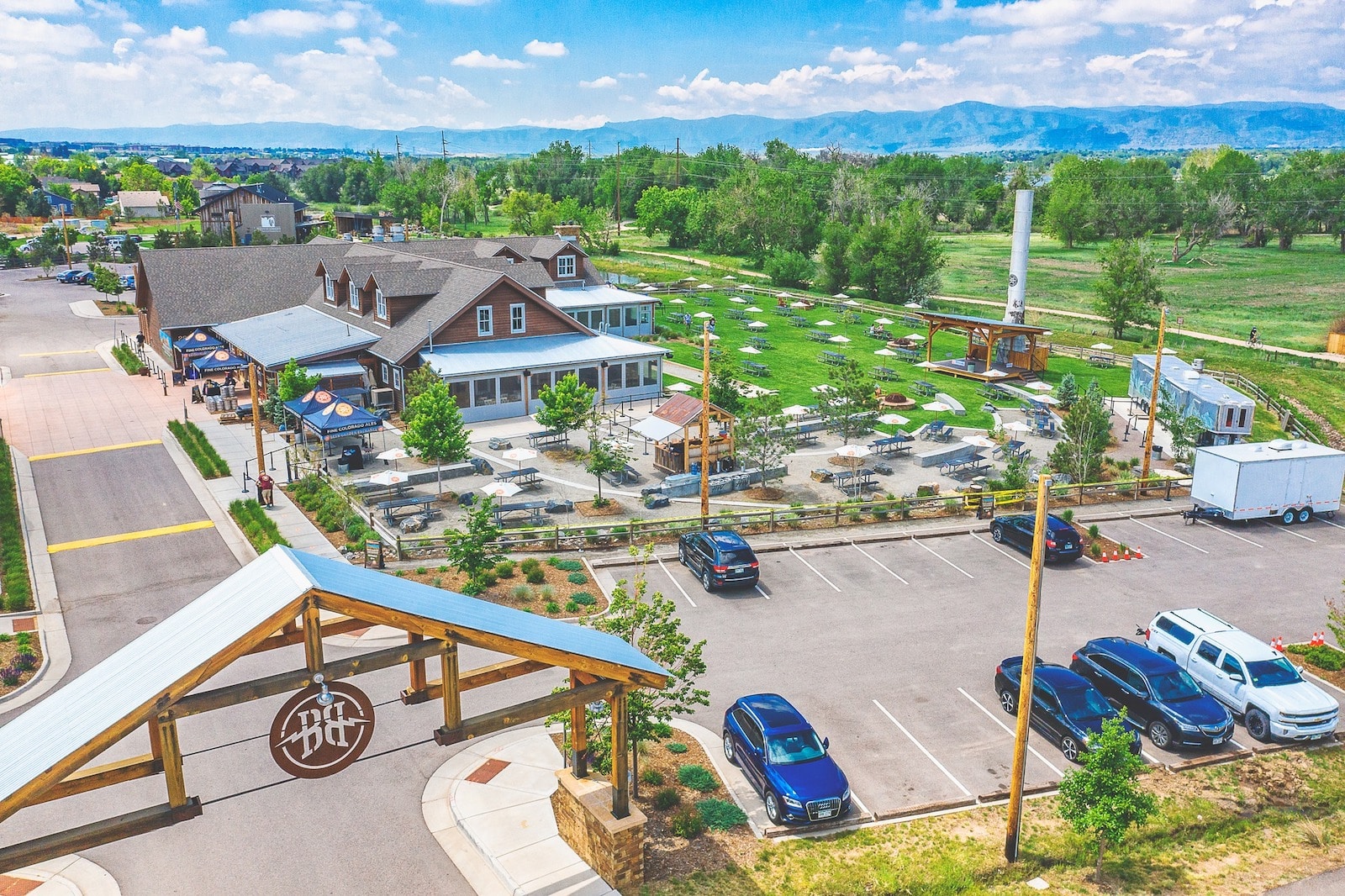 Breckenridge Brewery opened in Breckenridge in 1990 and launched its Littleton location in 2016 on a 12-acre stretch of land. This farm-inspired spot has a barrel-aging room, 100-barrel brewhouse, and a restaurant.
You'll find your favorite Breckenridge Brewery beers on the menu, such as Agave Wheat and Vanilla Porter. The helpful beer list indicates if the brew is available on draft, in a can or bottle, on nitro and whether it's available for growler fills or to-go packs.
The food menu features house-smoked chicken wings, fish and chips with an Avalanche Ale batter, sandwiches, soups, and salads. There is a kid's menu here, as well as plenty of desserts, including strawberry mint cobbler, upside-down pineapple almond cake, and house-made ice cream and sorbet.
The Littleton location hosts a variety of events, such as live music, yoga, happy hour, barre, and festivals. Guided tours through the brewhouse and barrel-aging area are available (reservations recommended). There are also lawn games in the beer garden and fire pits for outdoor fun.
2990 Brewery Lane | 303-803-1380 | breckbrew.com
Jackass Hill Brewery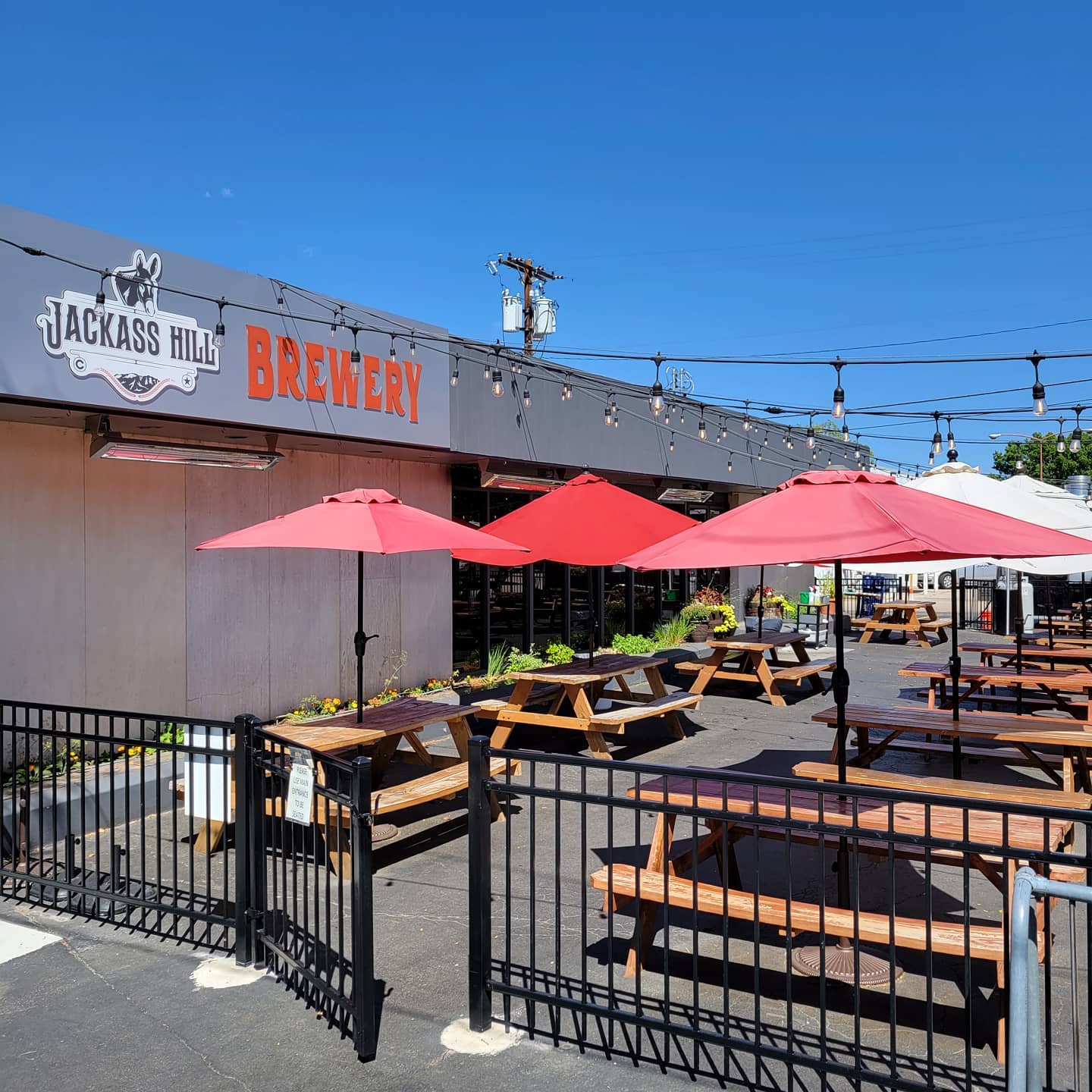 Jackass Hill Brewery serves beer made in-house along with beer from neighboring breweries, wine by the glass, cider, and cocktails. They even make their own margaritas with a flight of classic, strawberry, and spicy available to sample each.
There are 12 beers on tap brewed on their 3.5 bbl. system, as well as other local guest taps. Colorado breweries available here include Holidaily Brewing Co., Station 26 Brewing Co., Avery Brewing Co., Dry Dock Brewing Company, and Left Hand Brewing Company.
Small bites are chips with fresh salsa, guacamole, or queso and salted pretzel bites served with beer cheese dip and spicy mustard. There are also rotating food trucks making appearances. The brewery's outdoor beer garden has fire pits and heaters for those cooler nights.
2409 West Main Street | 720-242-7492 | jackasshillbrewery.com
Locavore Beer Works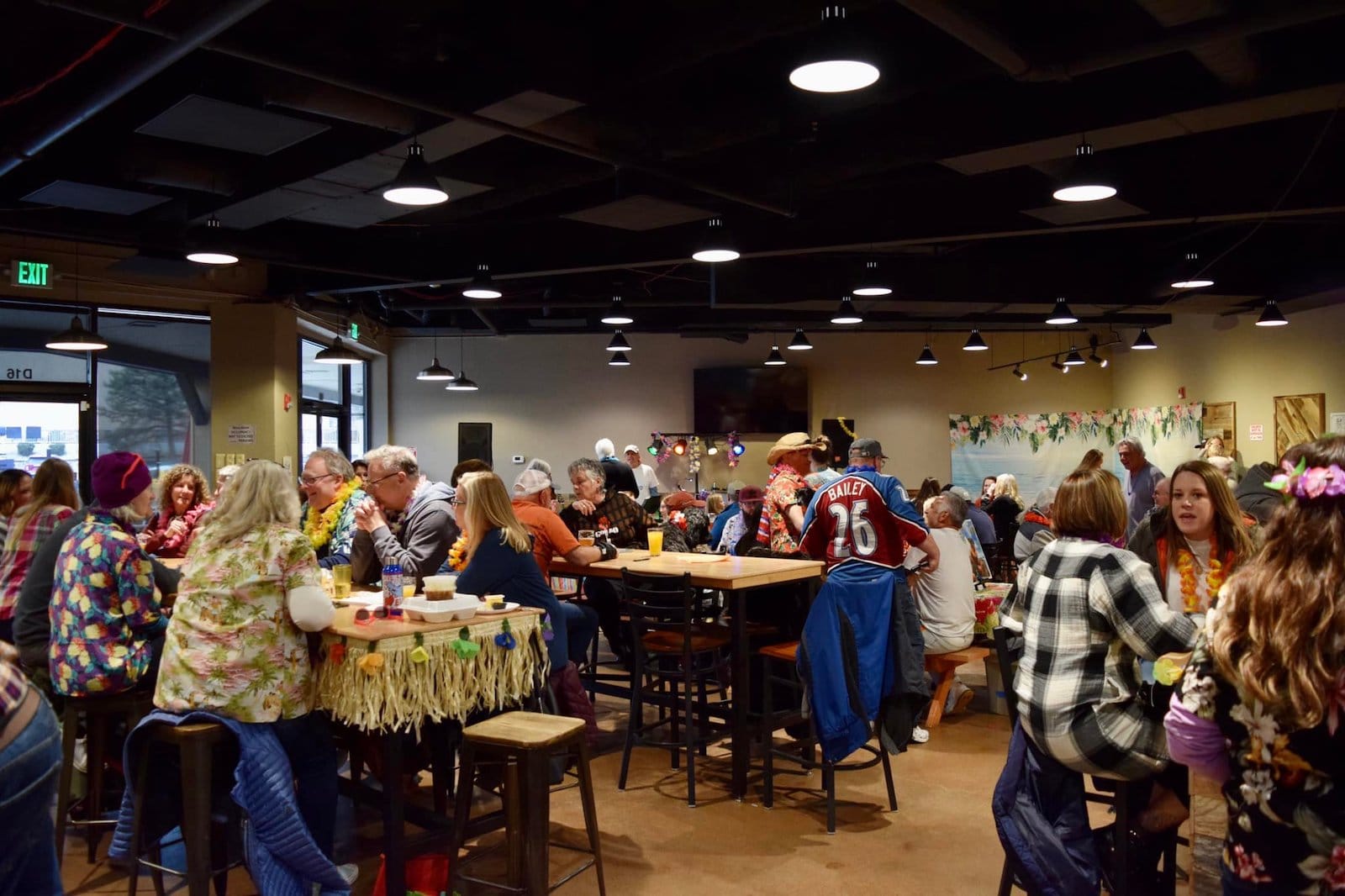 Locavore Beer Works offers 20 of their own beers at the Littleton brewery, spanning many different styles. In addition to brewing great beer, the team is committed to supporting neighboring businesses and charities whenever possible.
At the brewery, you'll find 18 beers on tap and two additional available by hand pump. Mainstay brews include an IPA, Belgian Wits, Pale Ale, American Lager, and a Milk Stout. The Blackberry Belgian Wit is a twist on the traditional style, brewed with blackberry fruit puree.
There are also seasonal, rotating beers, such as Watermelon Wheat, Pumpkin Ale, Winter Spiced Ale, and a Nitro Orange Spiced Stout. They have both indoor and outdoor seating with a fire pit on the patio.
Locavore is pet- and family-friendly. There are a variety of events, including yoga, painting classes, concerts, and themed parties.
5950 South Platte Canyon Road | 720-476-4419 | locavorebeerworks.com
Blue Spruce Brewing Company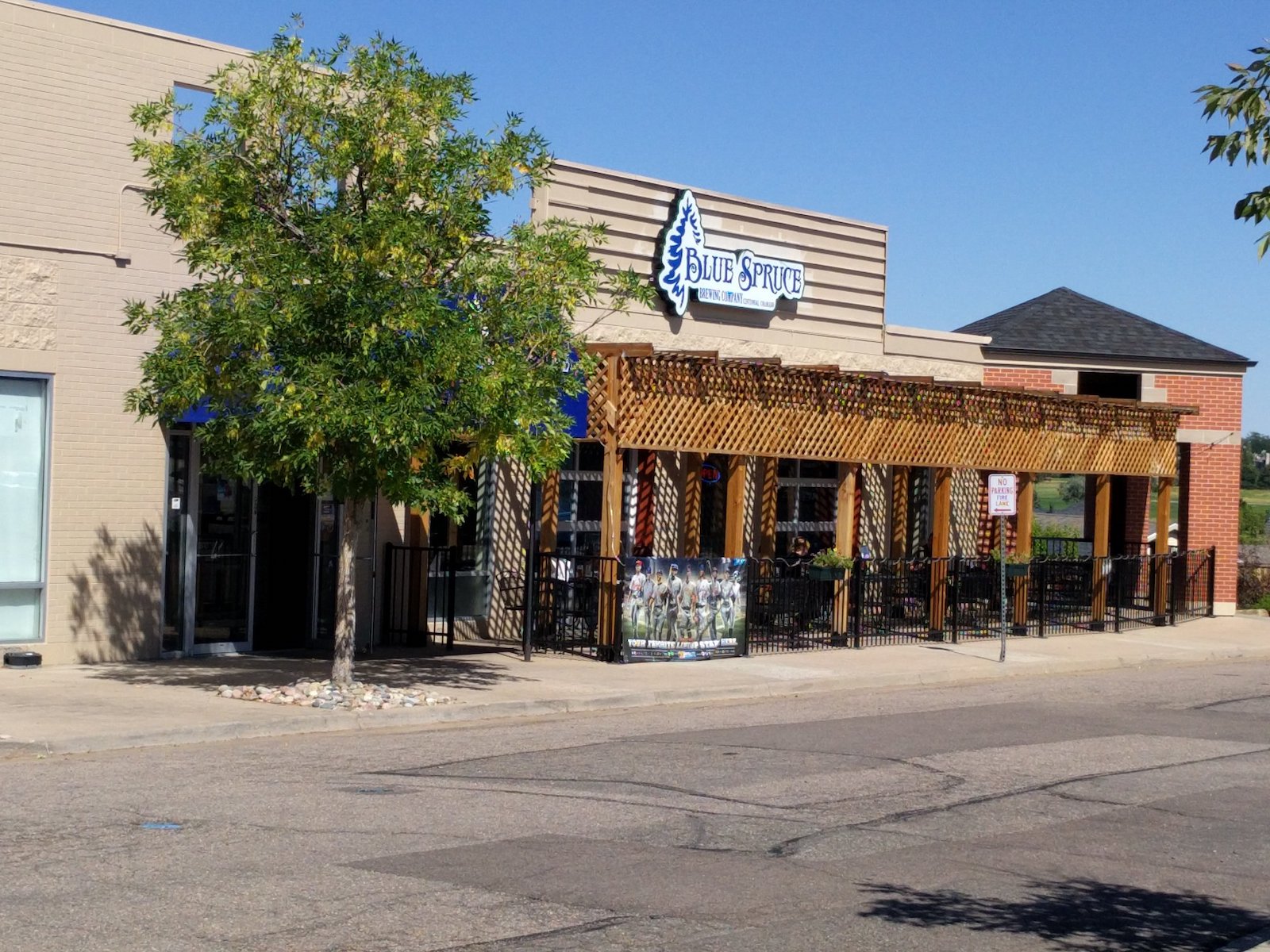 The Littleton tap room and kitchen is the newest location for Blue Spruce Brewing, opening in 2018. There is also a location in Centennial. There are a large variety of beer styles – Mexican Lager, German Pilsner, Apricot Blonde, Grapefruit IPA, Munich Dunkel, Vienna Lager, and Pecan Pie Brown.
To go along with the beer, there are artisanal flatbreads, sandwiches, salads, and wraps. Enjoy appetizers, such as house-made hummus, Brussel sprouts, nachos, wings, and chips with salsa, guacamole, or beer cheese. Options for kids include favorites such as cheese or pepperoni pizza, sliders served with chips, and a grilled cheese sandwich.
In addition to their own brews, there are guest taps, beer cocktails, wine, kombucha, and hand-crafted cocktails. With video games, six TVs, pool tables, pinball, darts, and foosball, there is plenty of activities to entertain everyone. Trivia and live music happen frequently. The outdoor patio is dog-friendly.
10577 West Centennial Road, Unit A | 720-282-3675 | bluesprucebrewing.com
Living the Dream Brewing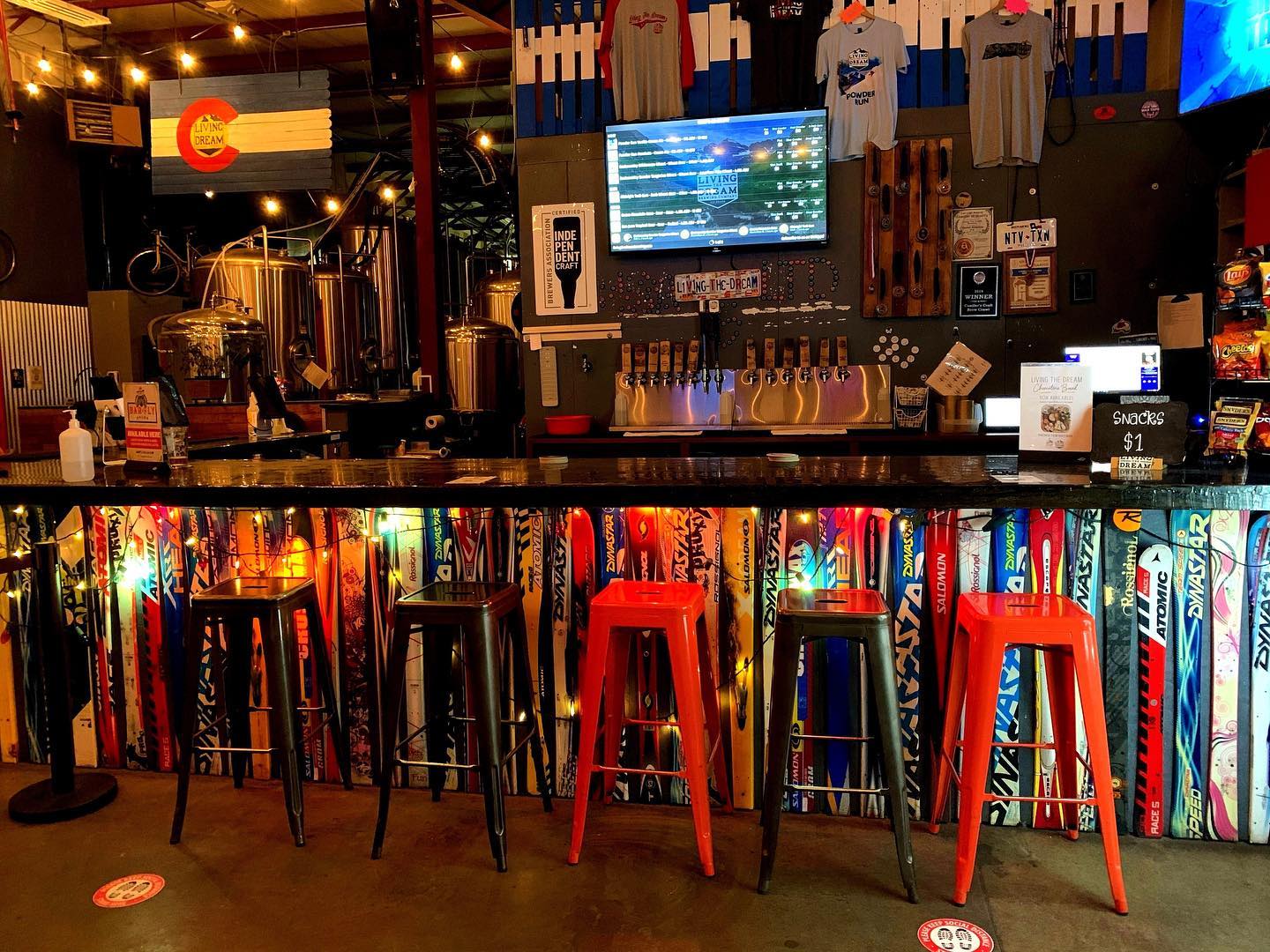 Living the Dream Brewing aims to combine craft beer with Colorado's outdoor and active lifestyle. The 7-Speed IPA is bike inspired, and there's also the Ice Climber IPA, Fly Reel Amber, and Rock Climber IPA.
Other beers include an Imperial IPA, Fruited Sour, and a Lager. The Bourbon Barrel Aged Barley wine sat in premium bourbon barrels for one year. The Horchata Powder Run is a sweet and spicy Cream Ale.
You'll find rotating food trucks offering a variety of different cuisines. For events, they offer trivia, yoga, and comedy nights. The brewery welcomes both dogs and families.
12305 Dumont Way, Unit A | 303-284-9585 | livingthedreambrewing.com
Coal Mine Avenue Brewing Company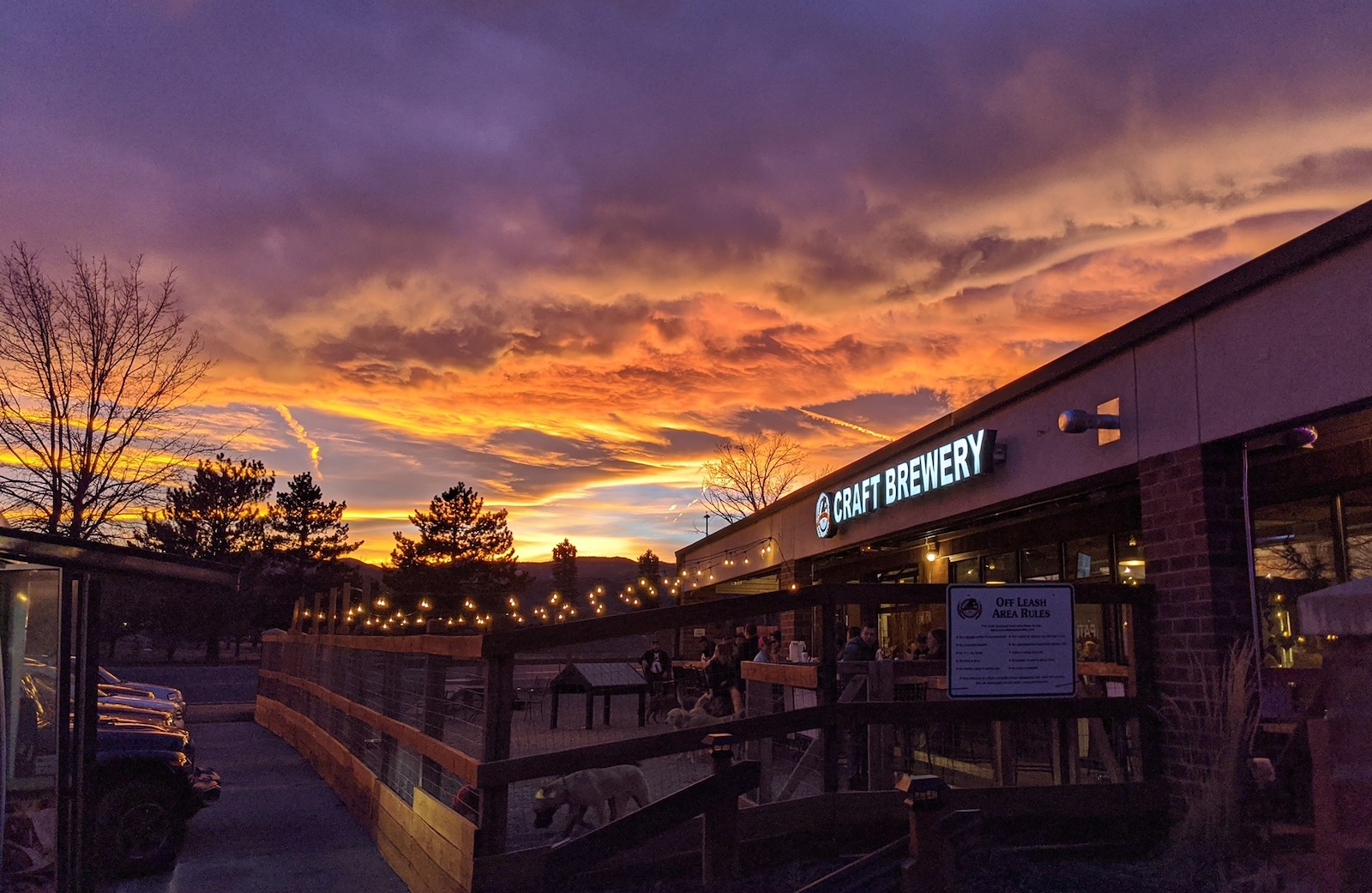 Coal Mine Avenue Brewing Company is the ultimate dog-friendly brewery in Colorado. Besides serving craft beers, there is also an off-leash dog park.
The 2,500-square-foot dog park has tables and play equipment. Dogs must have proof of a rabies vaccine and must be socialized and comfortable with other dogs. There are instructions and rules for bringing your pup available online, including a required registration form.
In addition to classic beers, such as IPAs, a Pale ale, a Kolsch, and a Porter, there are more adventurous brews – Strawberry Peanut Butter Pancake Gose, a Cilantro and Lime Saison, and a Coffee Cream Ale.
A few snacks available are a soft pretzel with spicy brown or yellow mustard and locally made beef sticks. Non-alcoholic options include sparkling hopped tea and soda. For dogs, there are treats and dog gear, such as a collapsible bowl, leash, and collar.
9719 West Coal Avenue, Unit A | 720-504-4866 | coalmineavebrewing.com
Comet Brews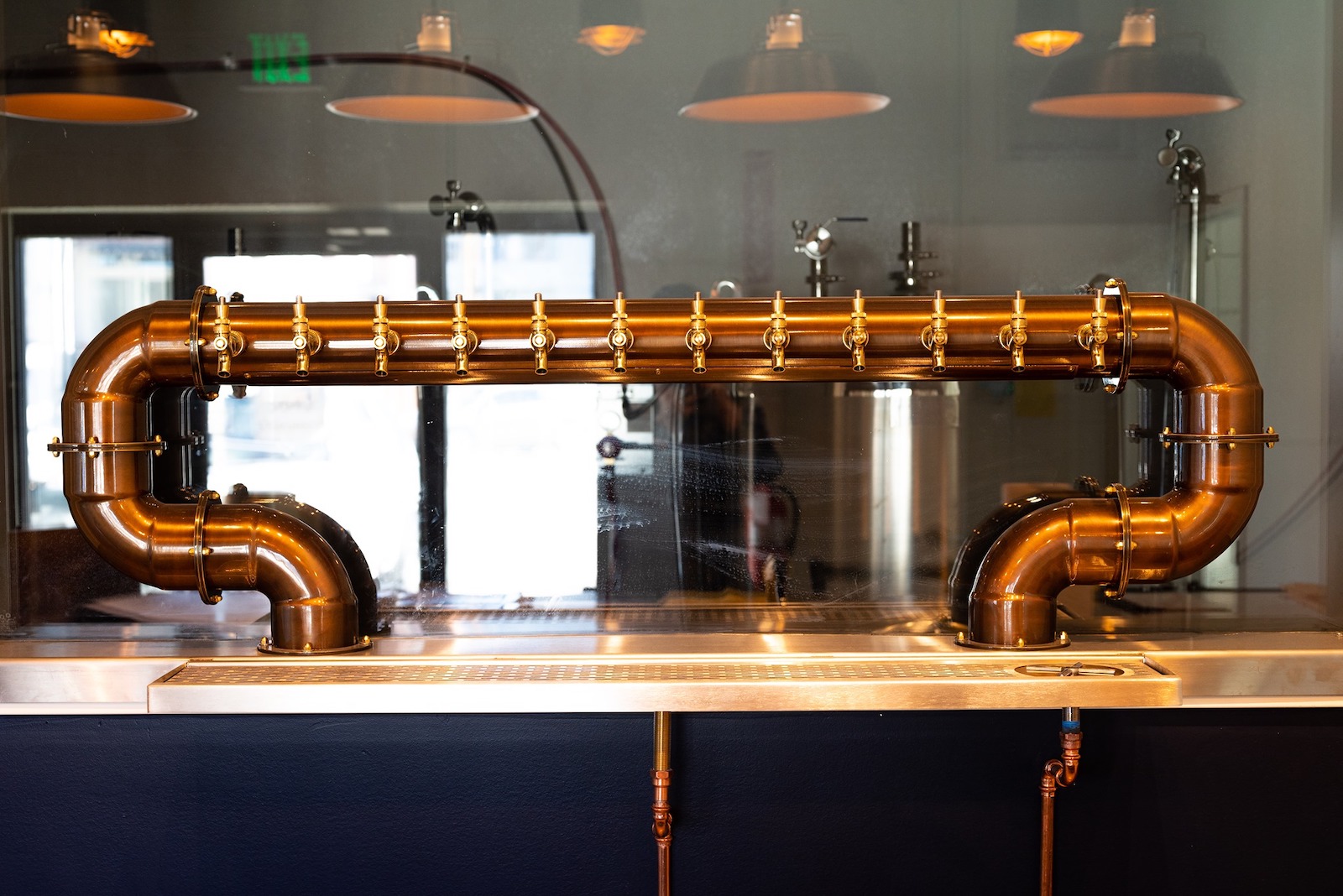 The idea for Comet Brews began with Nelse and Joyce Hendricks purchasing Comet Press in downtown Littleton. Along with their daughter Lisa and her husband Brian Wilke, the family decided to turn the shop into a taproom and brewery.
Beers are eclectic. The Winter Warmer is brewed with honey, cloves, ginger, nutmeg, and cinnamon. The Cherry Sour IPA is brewed with red sour cherries, lending to the tartness of the beer. There's also a classic American Lager, Irish Dry Stout, Wheat Beer, and a Hazy New England IPA.
You'll also find guest taps, too, such as Station 26 Brewing and Wiley Roots Brewing Co.
5642 South Sycamore Street | 303-954-8714 | cometbrews.com
Lariat Lodge Brewing Co.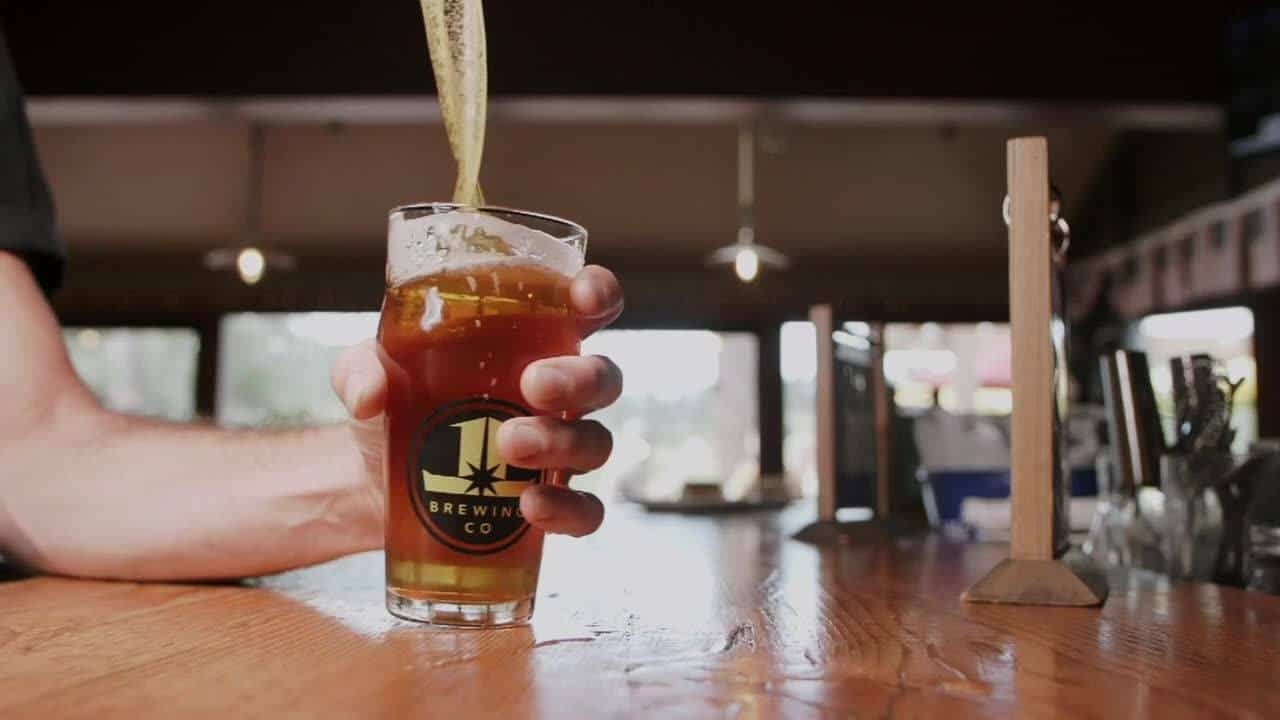 Lariat Lodge Brewing Co. has two locations – one in Littleton and one in historic downtown Evergreen. To get a sample of the large variety of beers, try a flight of four or six.
There's a French-style Saison, Hazy IPA, Double Hazy IPA, an American Wheat Ale brewed with pineapple puree, Amber Ale, and an American Stout. There's also wine and cocktails for some non-beer options.
The menu is described as "upscale comfort food" with wild boar pork chops, shrimp n' grits, blackened grouper with mango salsa, and elk ribeye. Veggie options include a Beyond burger, shishito bowl with grilled corn and lime dressing, and Brussel sprout and kale salad. Brunch is also served, with breakfast tacos, a frittata of the day, and stuffed French toast.
For appetizers, there is green chili queso with tortilla chips, hummus with olive tapenade, house-smoked wings, and a Bavarian pretzel with beer cheese. The brewery is kid-friendly, serving mac n' cheese, grilled cheese, chicken tenders, and sliders. There are also dog-friendly areas as well.
12684 West Indore Place | 303-979-0797 | lariatlodgebrewing.com
All of these breweries in Littleton have something unique to offer beer lovers. Whether it's a day trip from Denver or spending a weekend in Littleton, these breweries are certainly worth a visit.